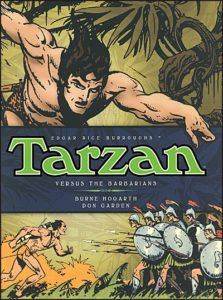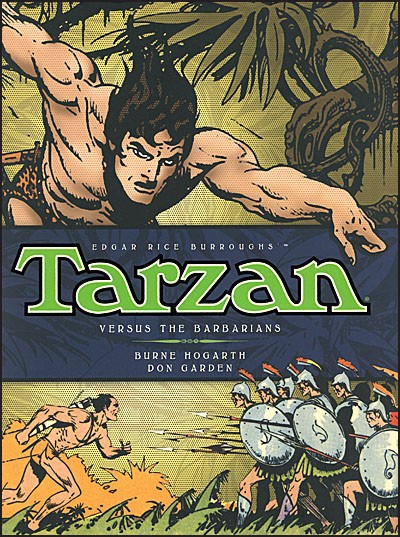 The second of four exclusive volumes, authorized by the Edgar Rice Burroughs estate, collecting the entire run of the legendary Tarzan comic strip by one of the most influential artists of the 20th Century, Burne Hogarth (with Don Garden).
I'm a little behind in my reading, having reviewed the first volume in 2014. These stories appeared between May 1940 and October 1943, so my delay can't be compared to these strips' antiquity.
And I don't know if it's the material or the delay but I found myself thoroughly enjoying the storylines contained herein.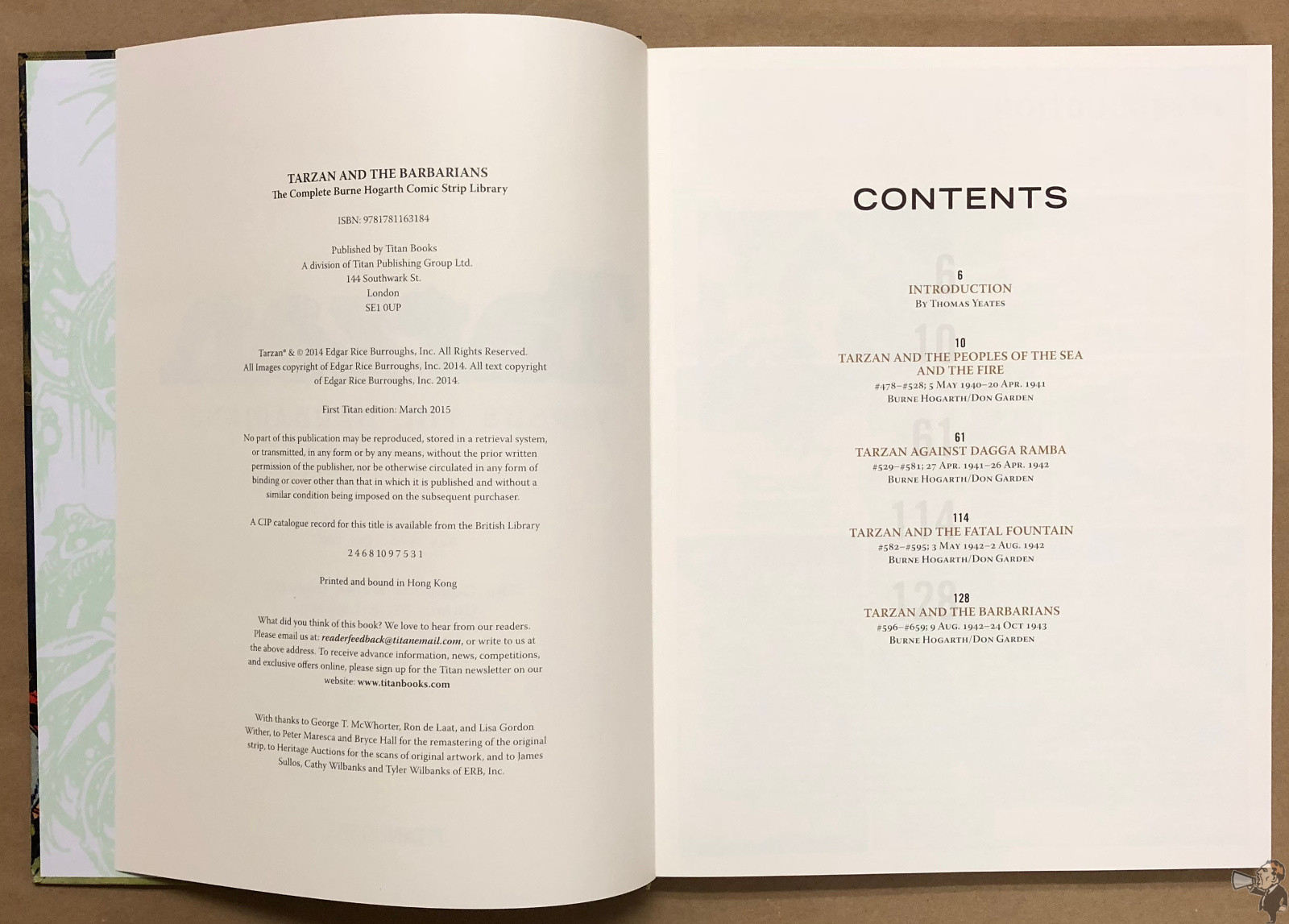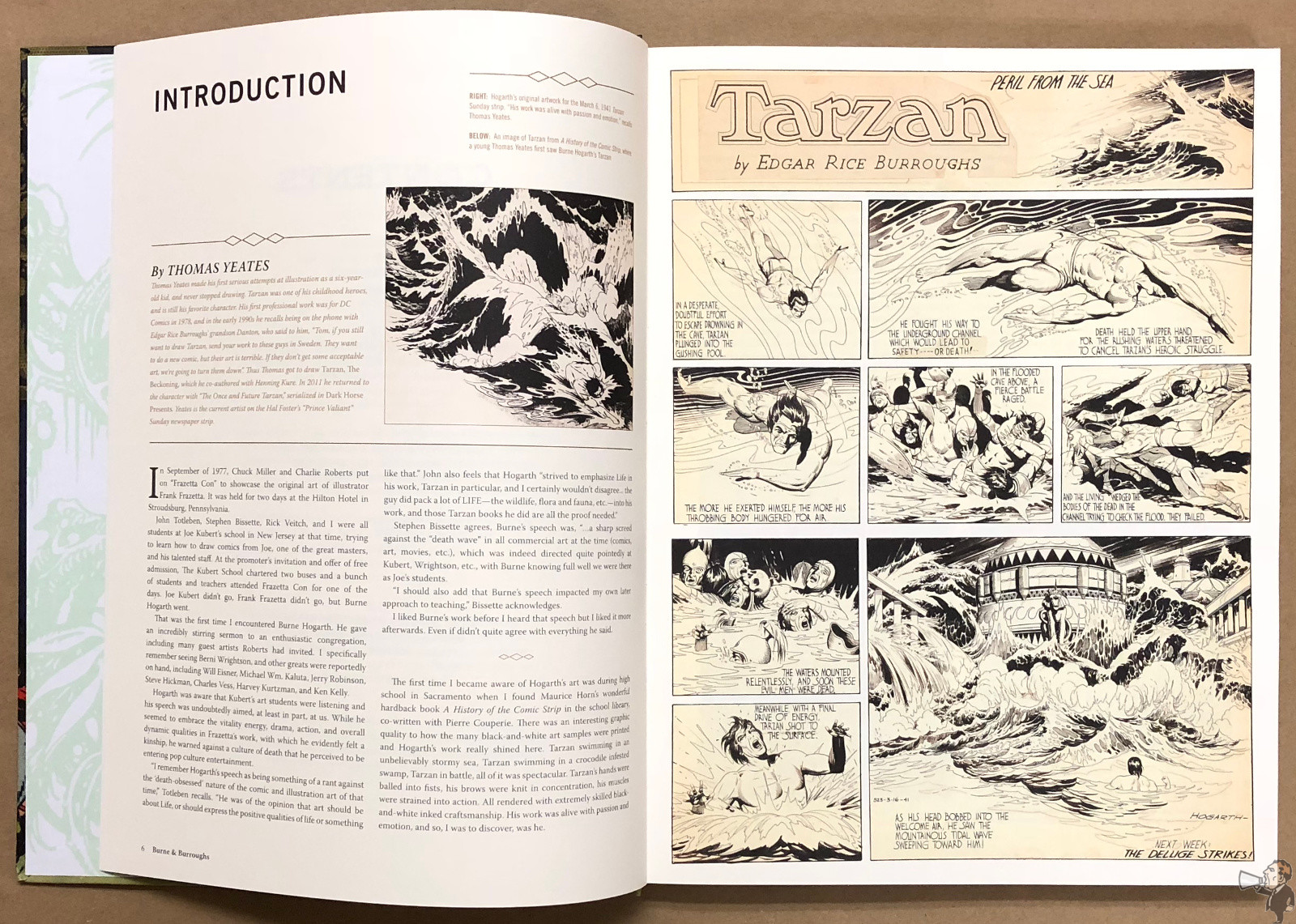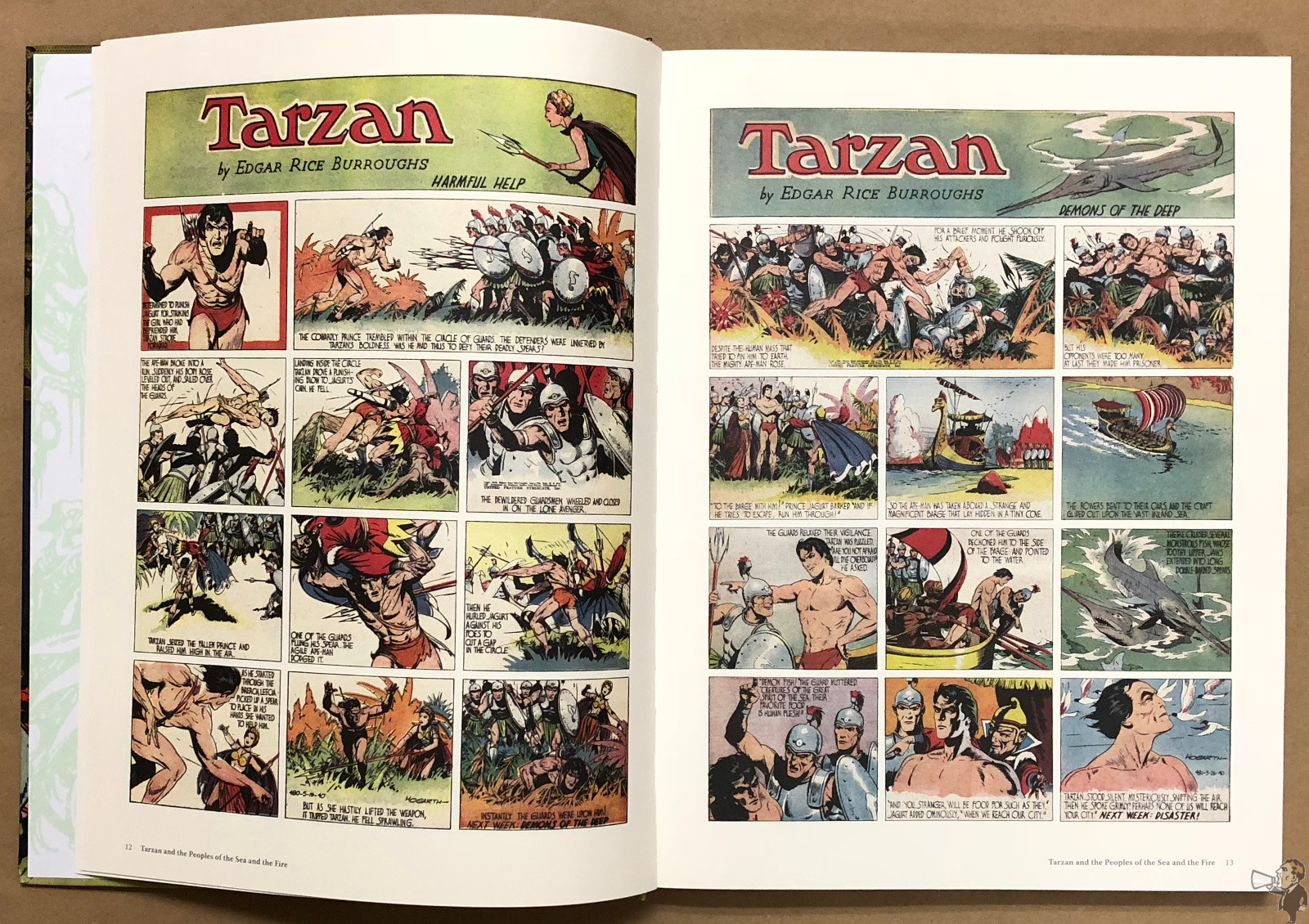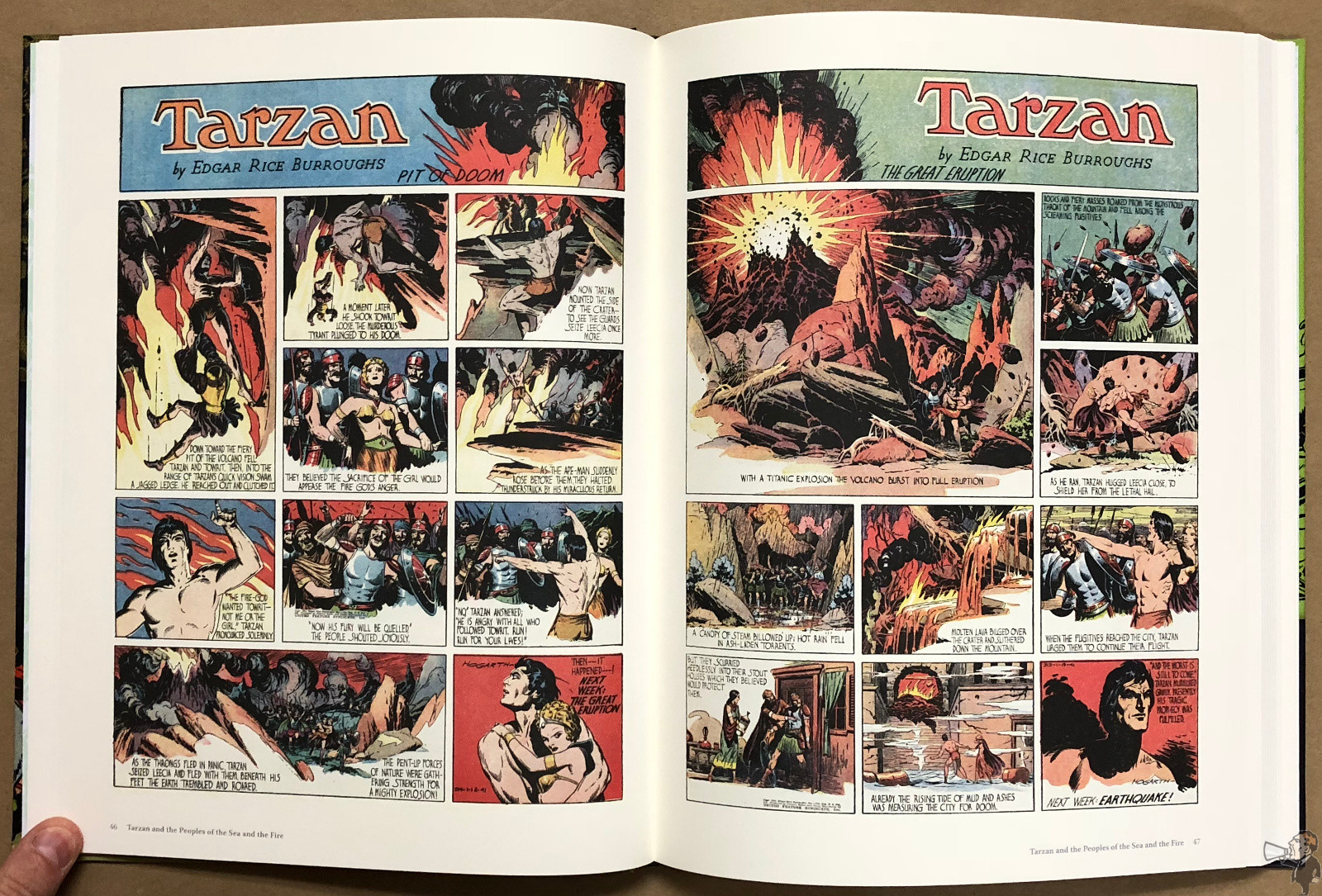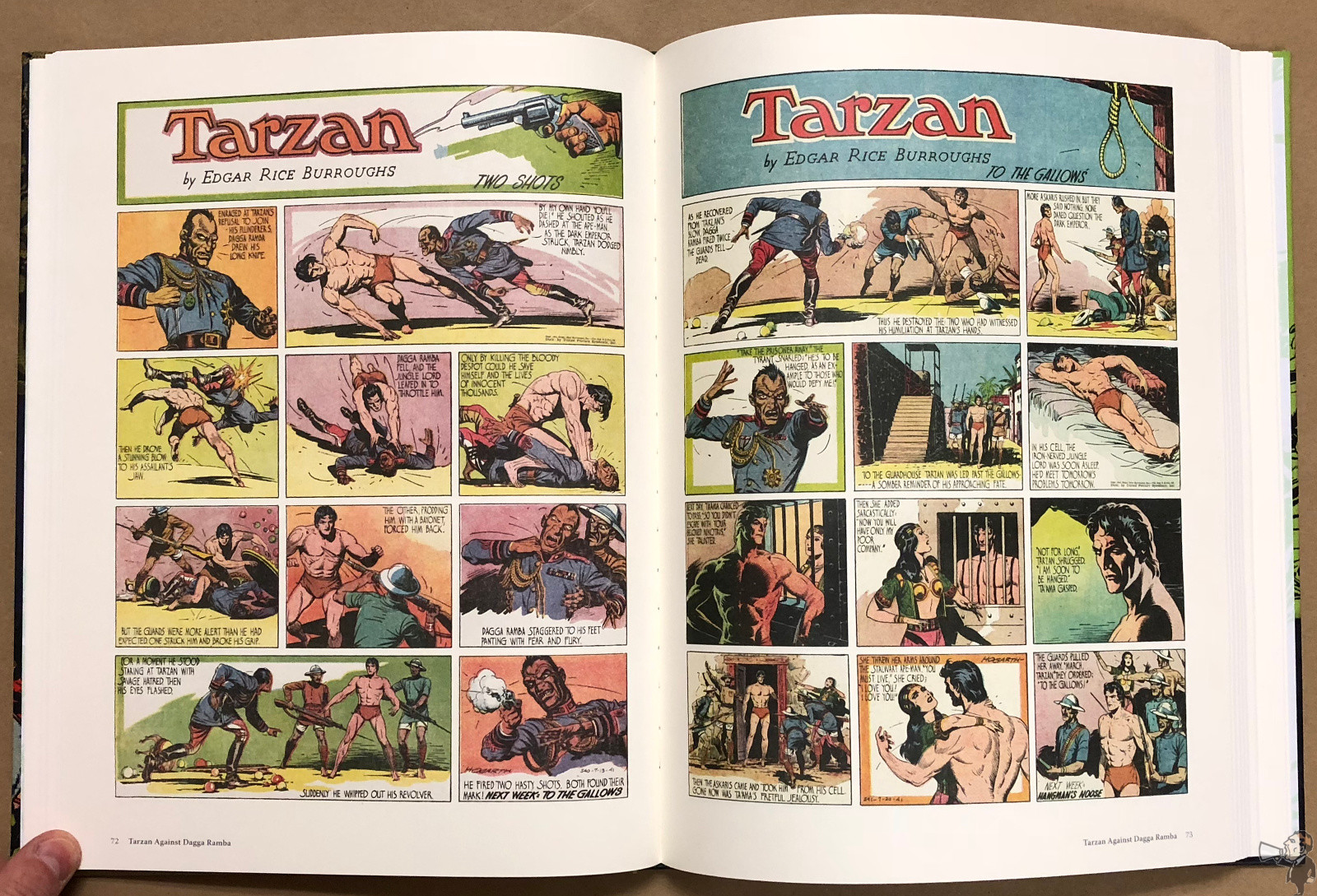 There seems to be some confusion over the book's title. The spine, cover and title page show Tarzan Versus The Barbarians. The colophon shows Tarzan And The Barbarians. The publisher's page and all online sellers list Tarzan – Versus The Barbarians. Plus the actual cover doesn't appear anywhere, so go by the ISBN when in doubt.
This is volume two of the complete Burne Hogarth library, and we're here once more for the art. Hogarth was such a master of form and expression, and his style radiates page after page. Well known for anatomy, yet eyes and eyebrows are deeply inked, along with the other facial features, creating a dramatic impact.
Garden gave a variety of environments and circumstances to ensnare Tarzan. With Africa as the backdrop, we move from hidden ancient kingdoms to desert wars and power-hungry dictators. Throughout Tarzan is extremely one dimensional, doing what's right through force. It's an adventure strip and we're given it non-stop.
Recurring themes from story to story enforce the Tarzan fundamentals but draw focus to the supporting cast. Dastardly villains, each more despicable than the last. Swooning and need ladies, capable only of being captured and used as bait. It was nice to see things turned on their heads with the Amazons, but I'll leave it at that.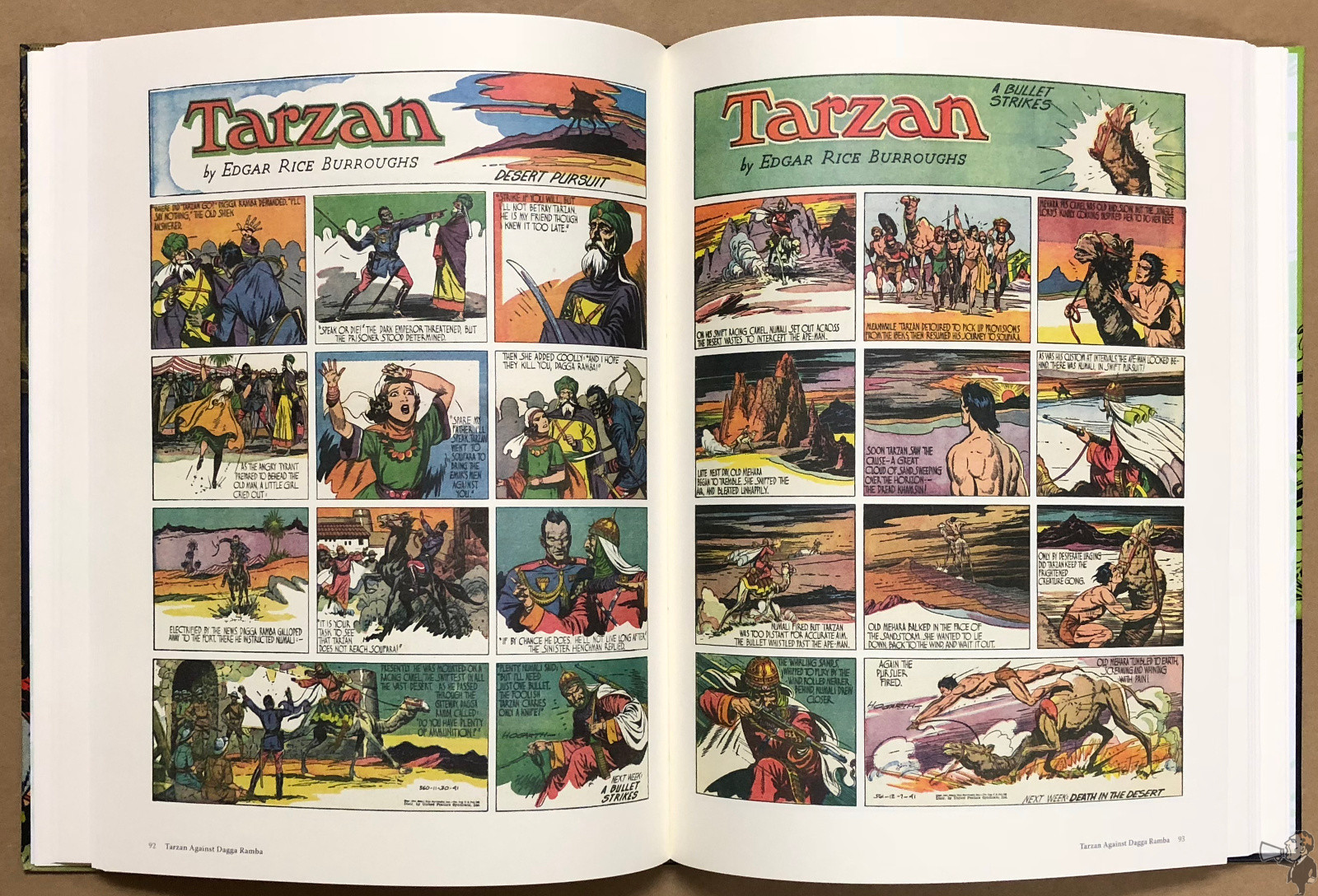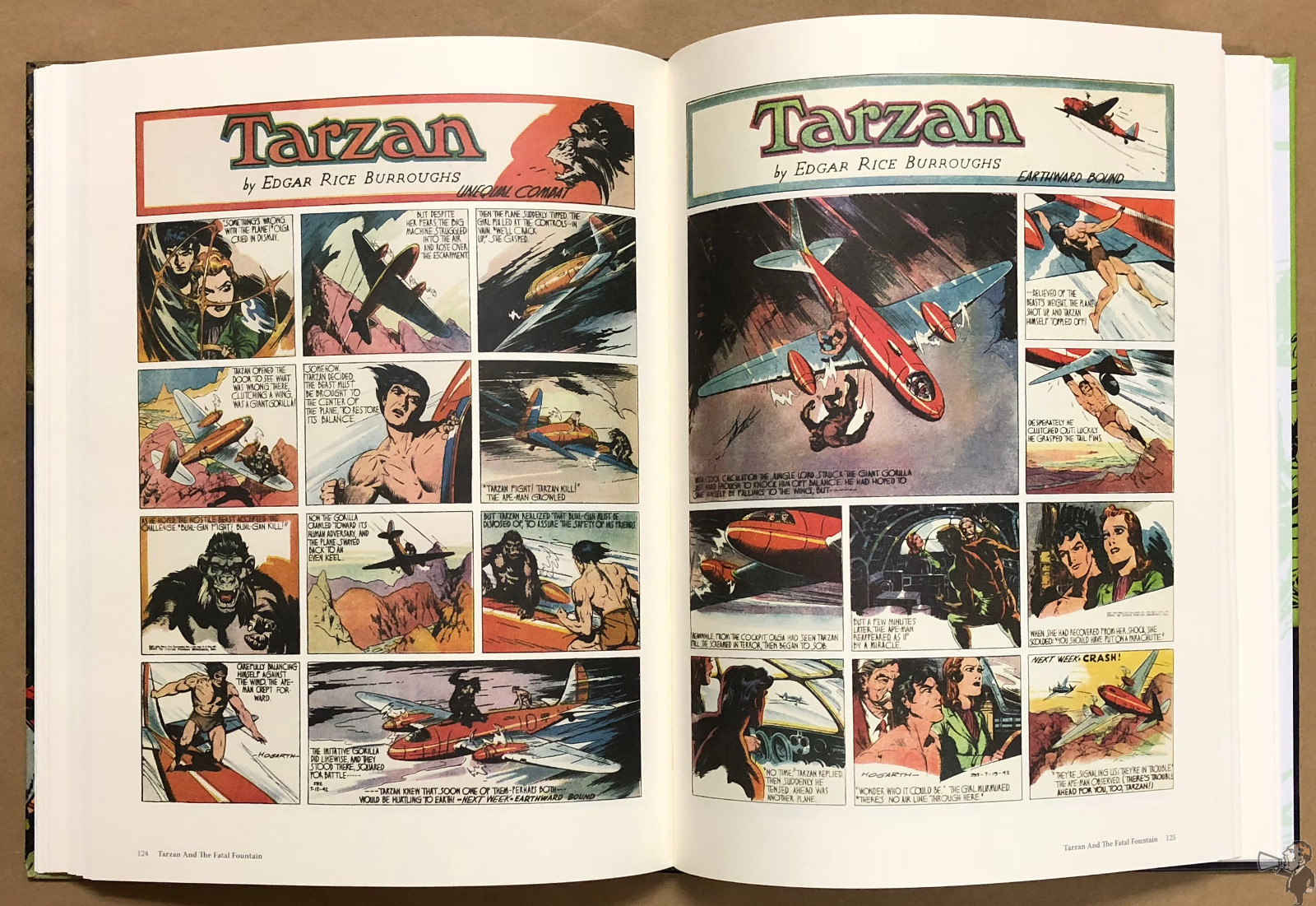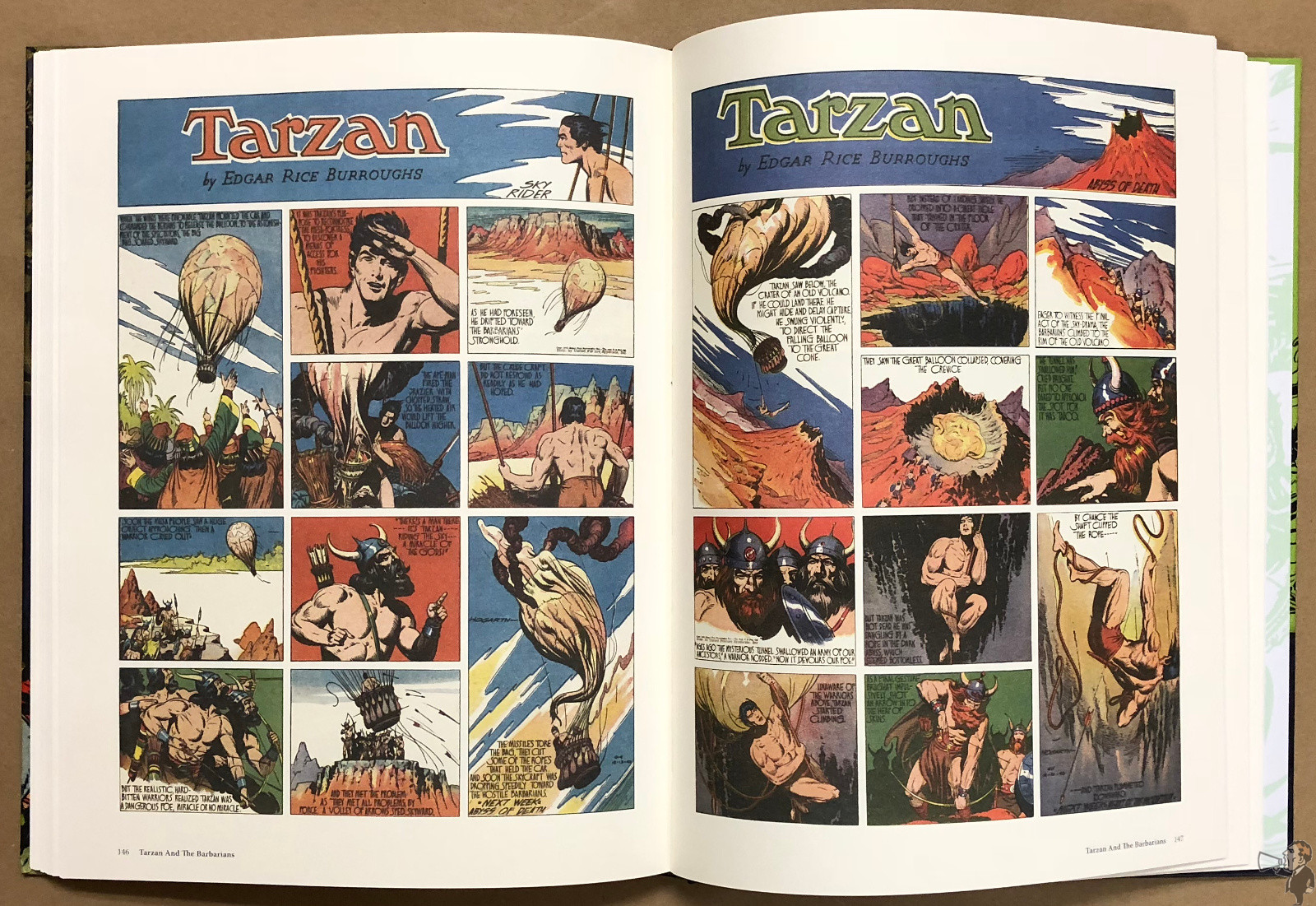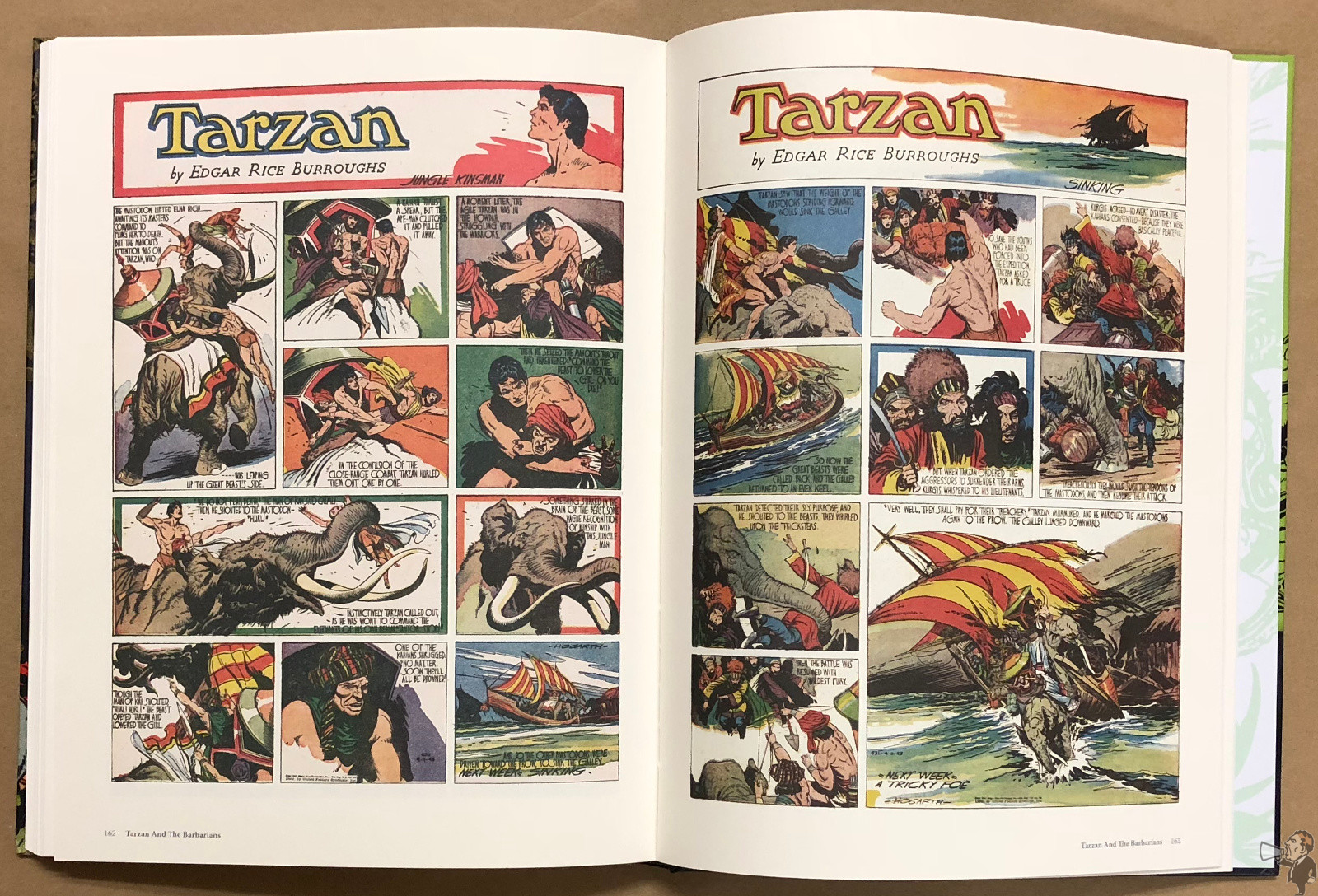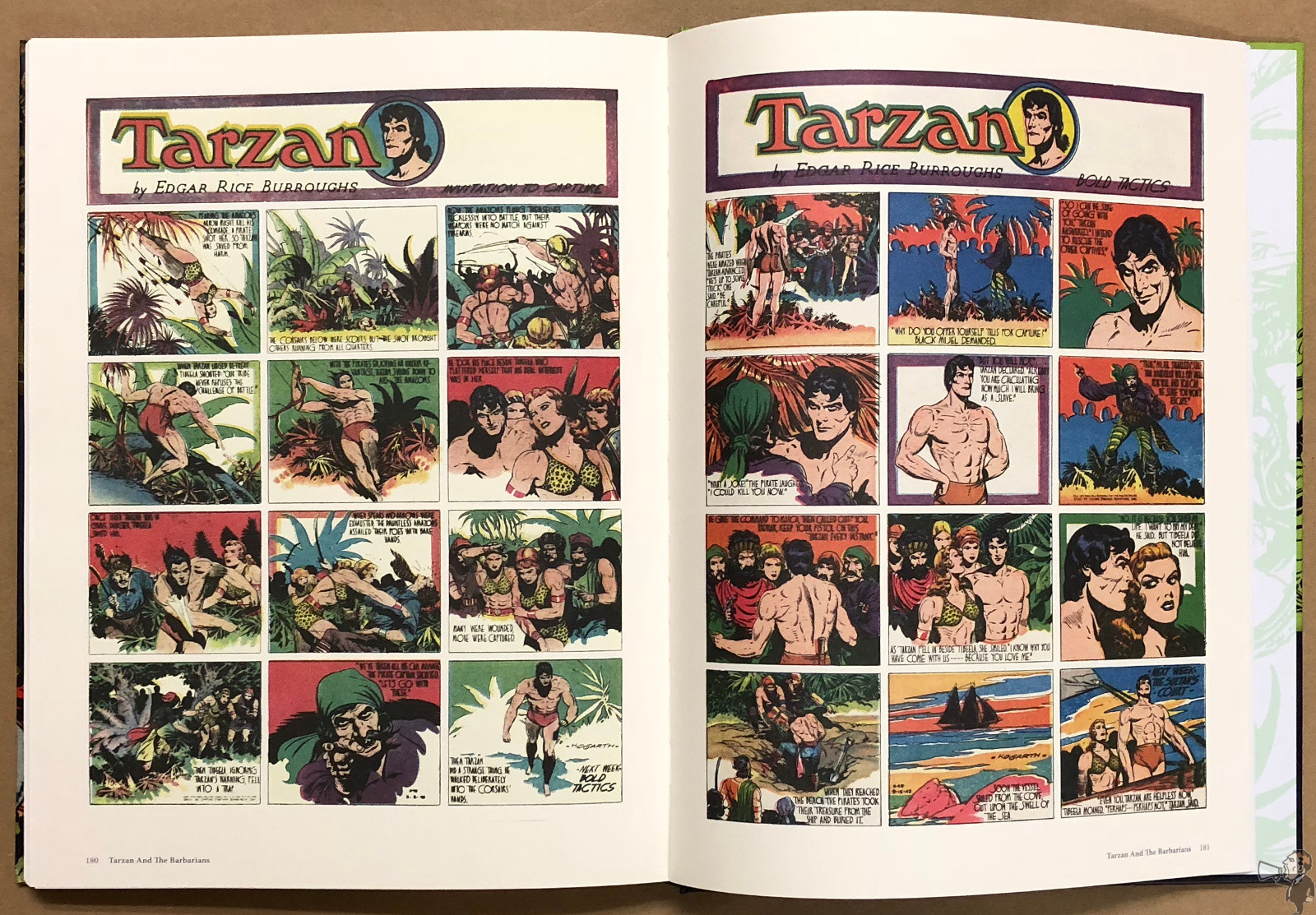 Restoration is well done. Text and colours cleaned and cleared but stay true to the originally published colours. There is the occasional panel that's a bit muddy but they're few and far between. The sturdy matte paper is an excellent vehicle for the flat colours; strong visuals throughout.
Thomas Yeates provides a nice slice of life introduction, but its treat for me was the original art interspersed; even at this size it is simply stunning.
The table of contents lists stories and dates with page numbers, while each page has the story name and page number along the bottom. A small touch but effective and appreciated.
---