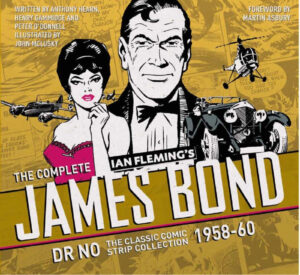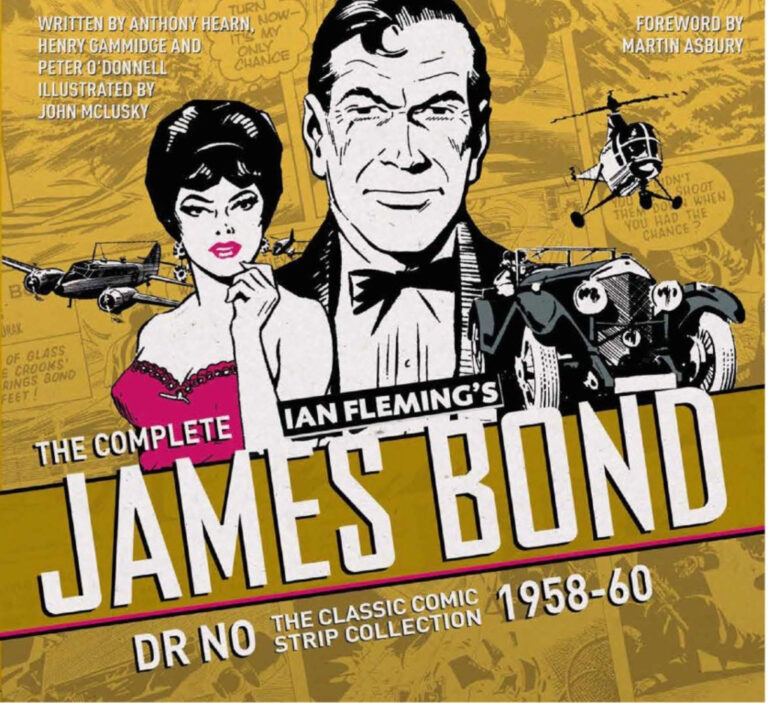 In his first mission, James must neutralize a Russian operative by ruining him at the baccarat table. Lady Luck appears to be with Bond as his target hits a losing streak, but Bond's attraction to a beautiful female agent leads him to disaster… Next, when two MI5 agents disappear in Jamaica, Bond is sent to investigate — but a mysterious assailant attempts to dispatch 007 with everything from poisoned nectarines to killer centipedes! And when Bond links the attacks to the island of Crab Key, owned by the mysterious Doctor No, his troubles are just beginning!

This volume also collects classic Bond stories Diamonds Are Forever, Moonraker, Live and Let Die, and From Russia, With Love.
ISBN 9781785653216
11.3″ x 10.3″, 256 pages, hardcover
$39.95 USD
Order online: Amazon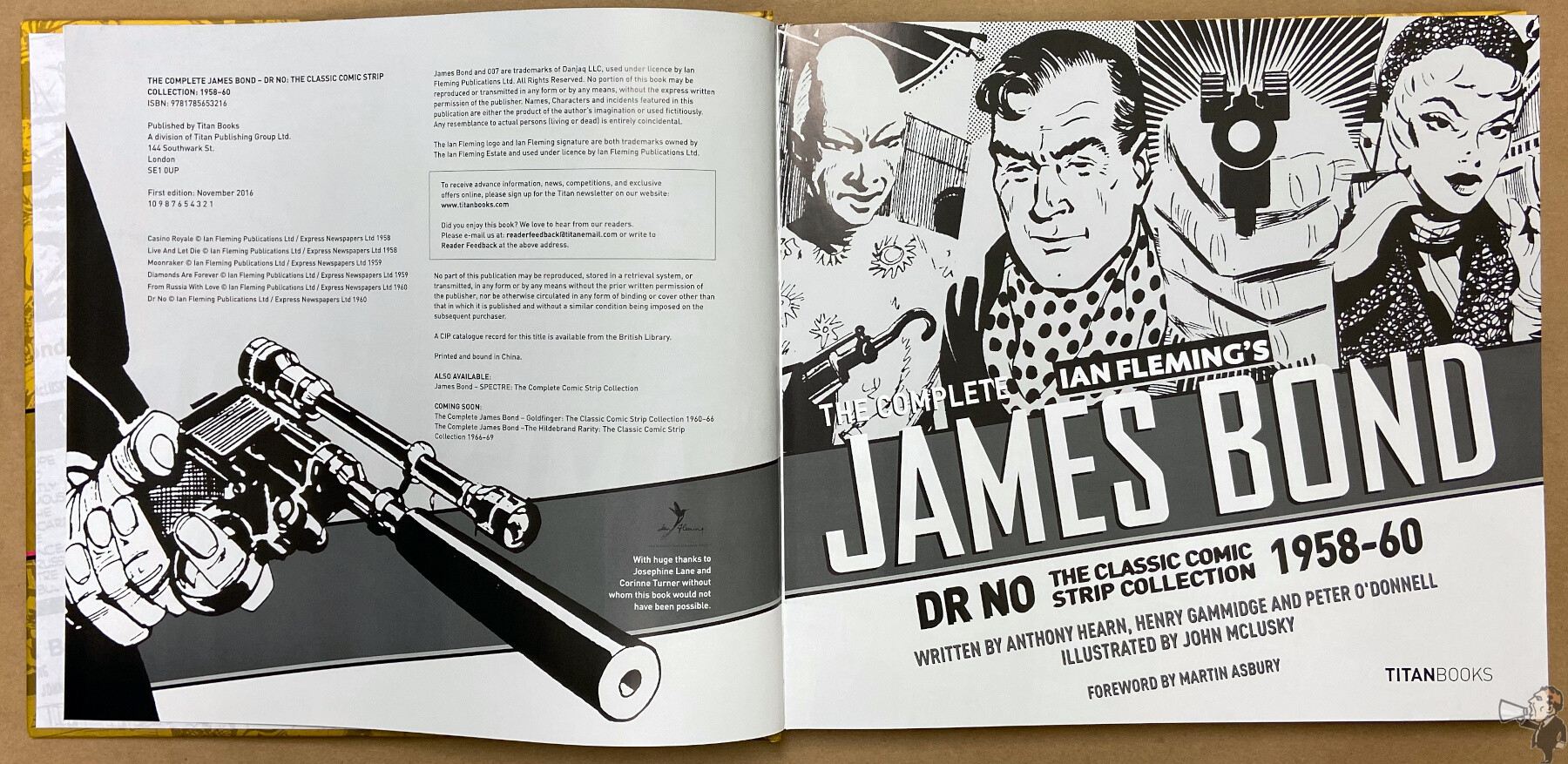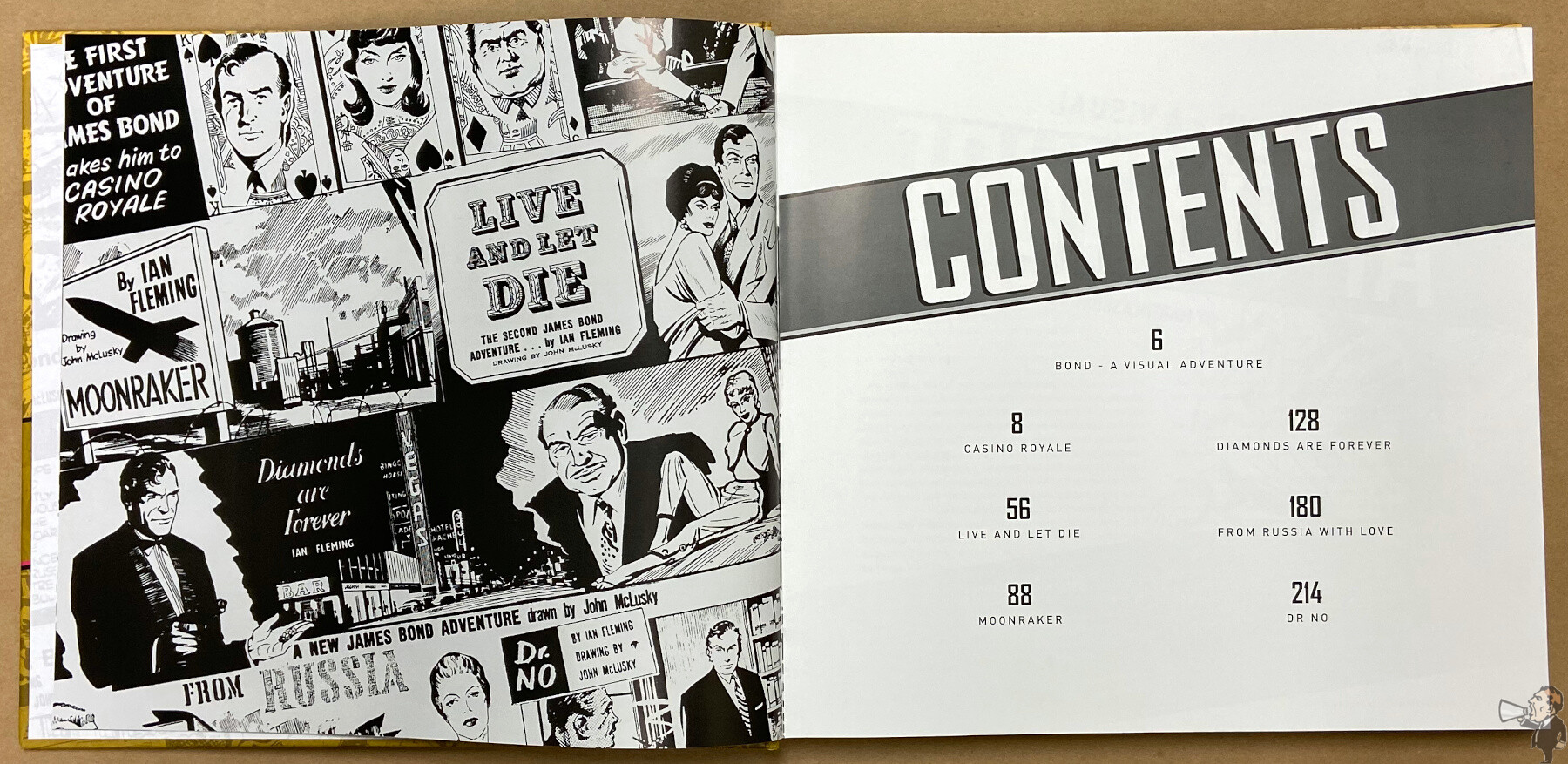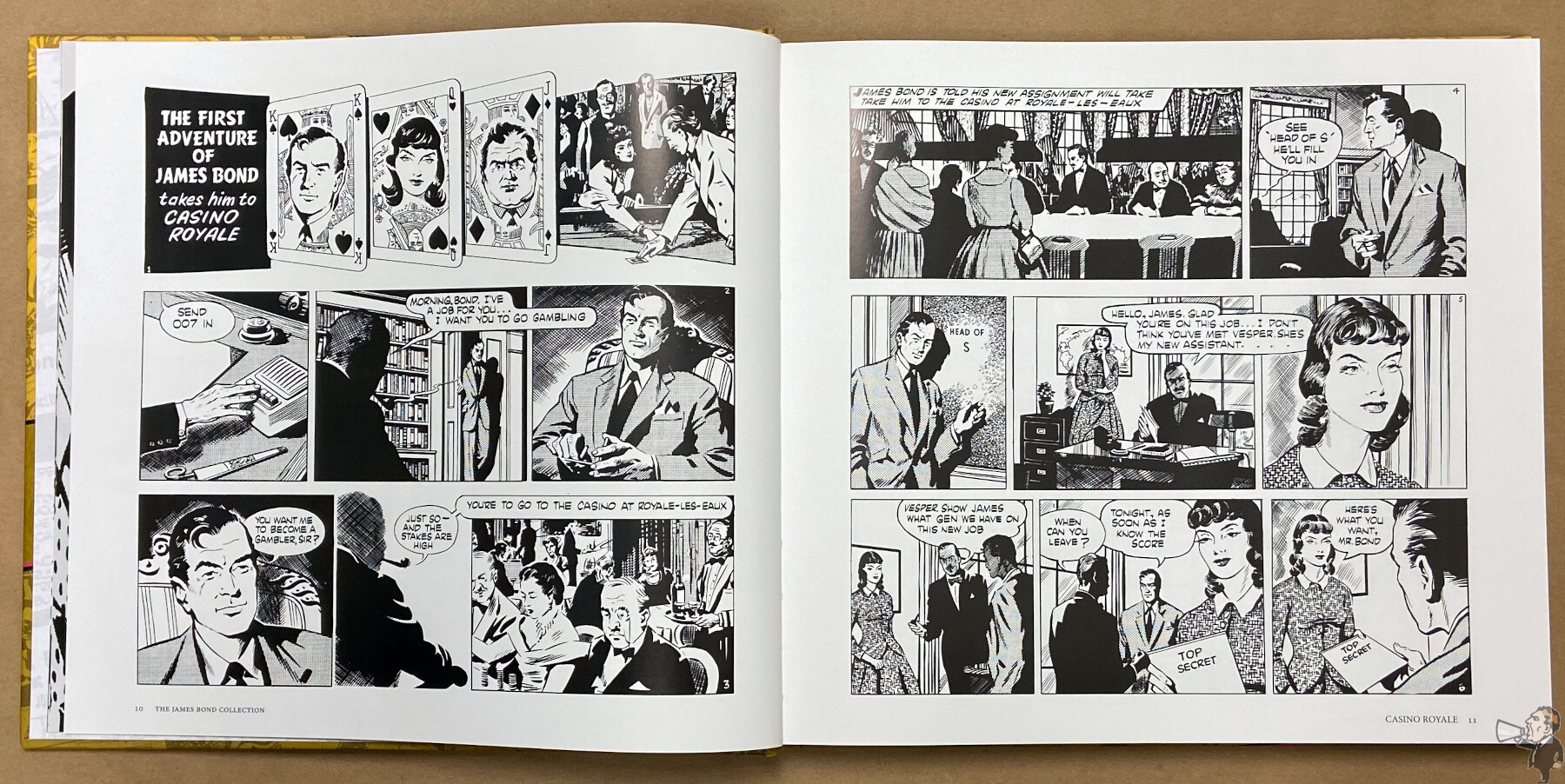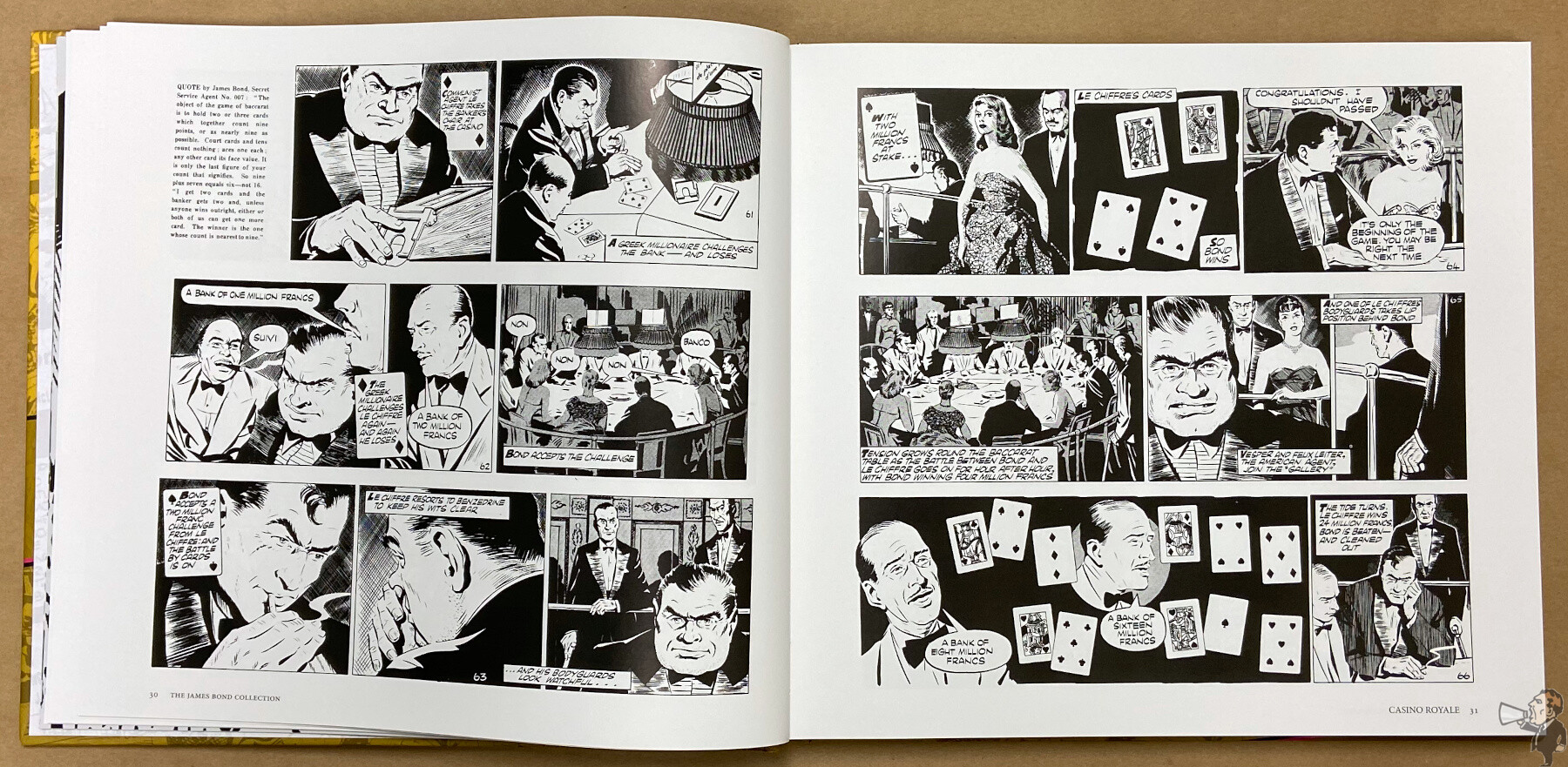 This is the second of four deluxe hardcover collections of Ian Fleming's James Bond adapted to the newspaper strip. The novels are direct and have a fast-moving story at the price of character development. These newspaper strips take what Fleming wrote and pare it down a little further for direct action stories.
It's interesting how often Bond loses a fight and ends up captured. With a heavy reliance on whoever is with him, since he's always either with a friendly foreign agent or a woman.
The book only credits Ian Fleming as the writer, but like all newspaper strips, someone else was doing the work. Anthony Hern wrote Casino Royale, Peter O'Donnell wrote Dr. No, and Henry Gammidge wrote the rest. O'Donnell stretches out the action sequences in Dr. No playing to the visual medium quite well.
The biggest issue in this volume is source material: a lot of these strips are murky and poorly produced, most likely from poor quality newspaper strips. Unlike American strips where creators or syndicates kept proof sheets, this doesn't seem to happen for British strips.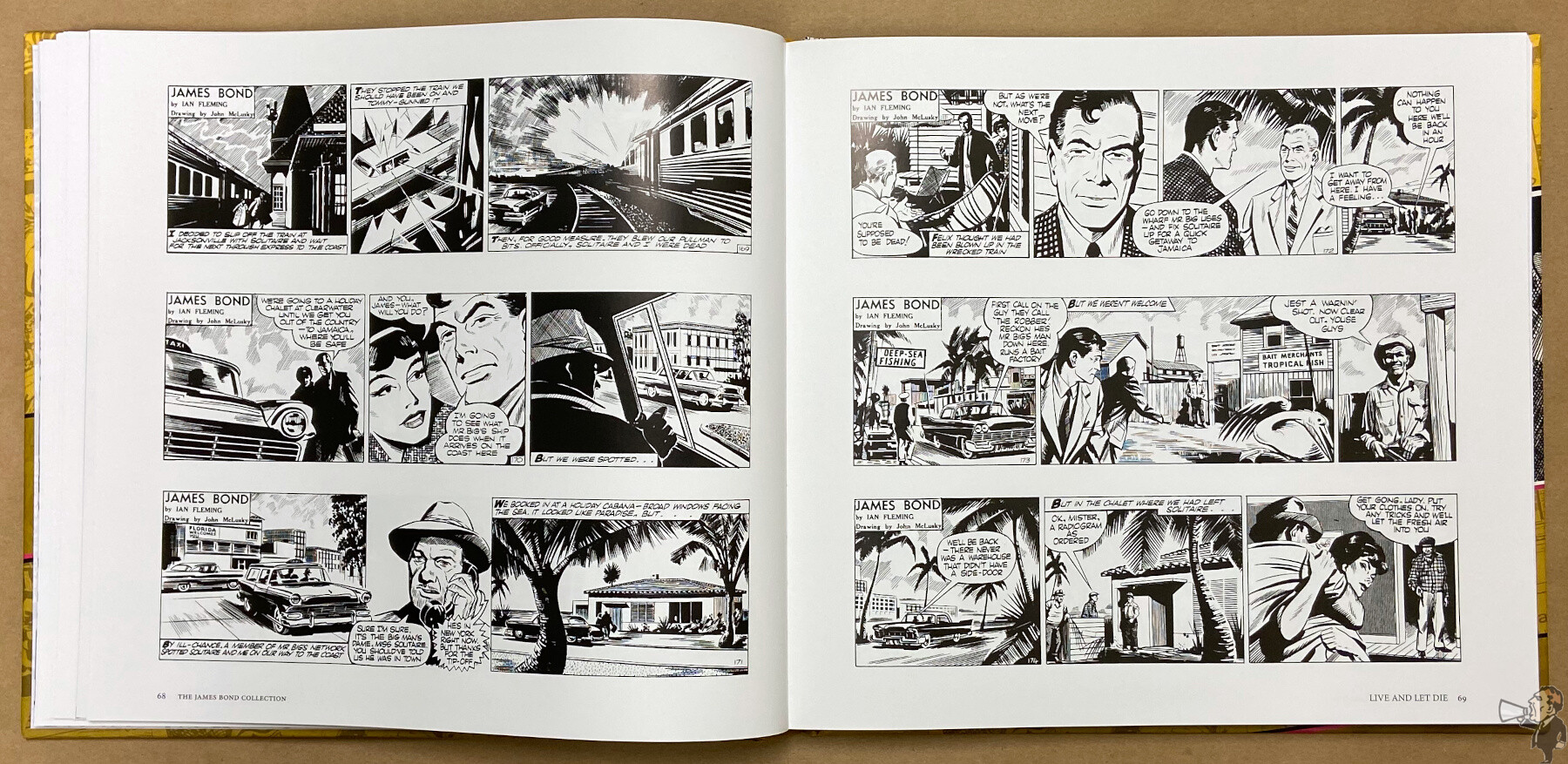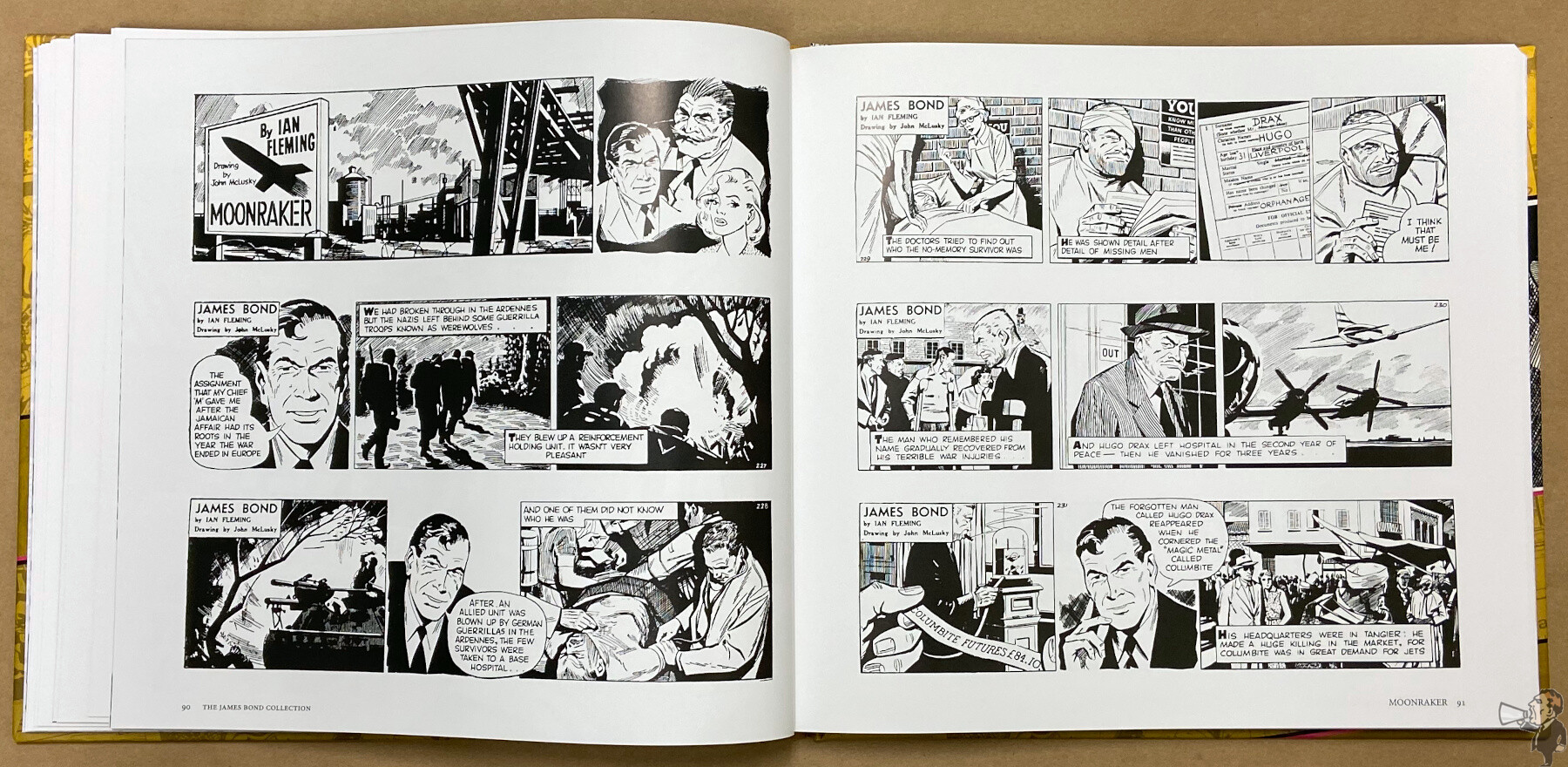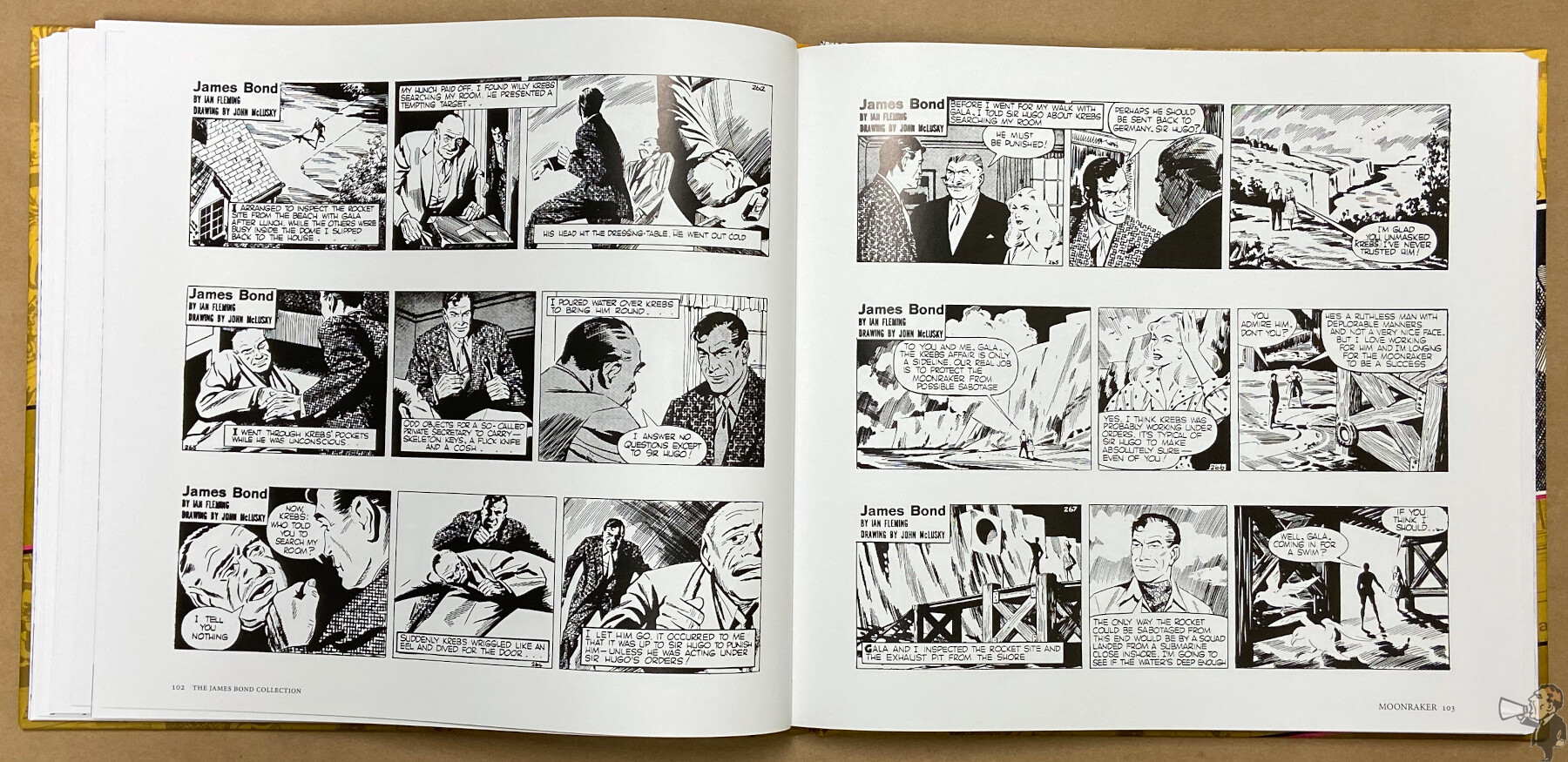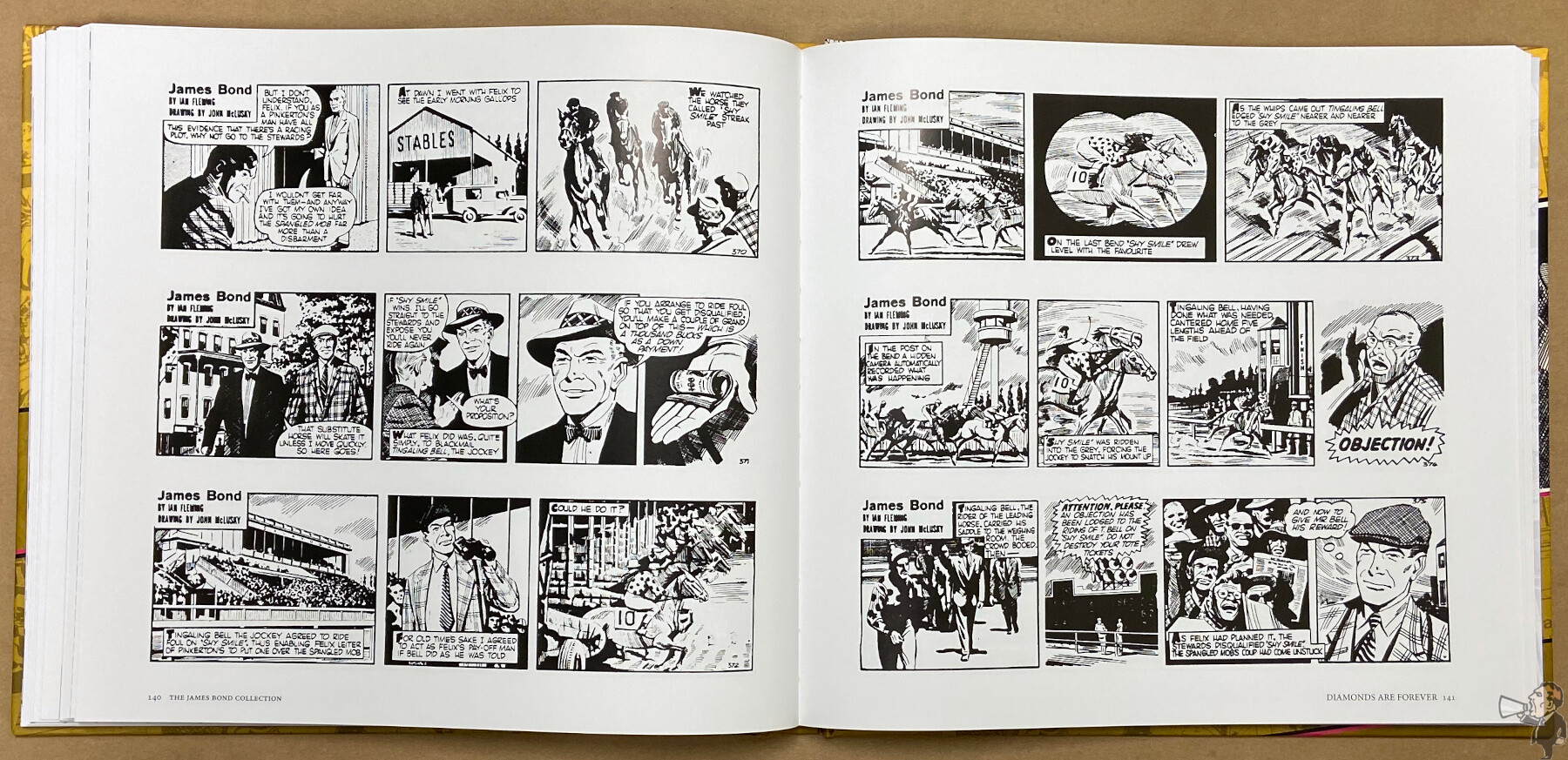 Partway through Live and Let Die the font size changed to something quite large and the illustrations became simpler. This story began with detailed panels and environments as Bond went through Harlem.
Two characters in From Russia With Love are drawn alike: the Smersh killer Grant and Kerim the Turkish bureau chief are very hard to tell apart, and it's quite off since McLusky otherwise does an excellent job of creating unique characters.
When I flip through the book the art appears rushed or lacking in detail, but when I read through the story the art works well. It's hard to define, but McLusky had peaks and valleys throughout.
Design is straightforward with excellent use of the strip art to build out the title page, colophon, table of contents and chapter dividers. We get story dates on the chapter dividers, leaving the strip pages relatively clean with page numbers and story names. The book is a sewn binding of thick glossy paper. Three strips to a page at this size provides an excellent representation and reading experience.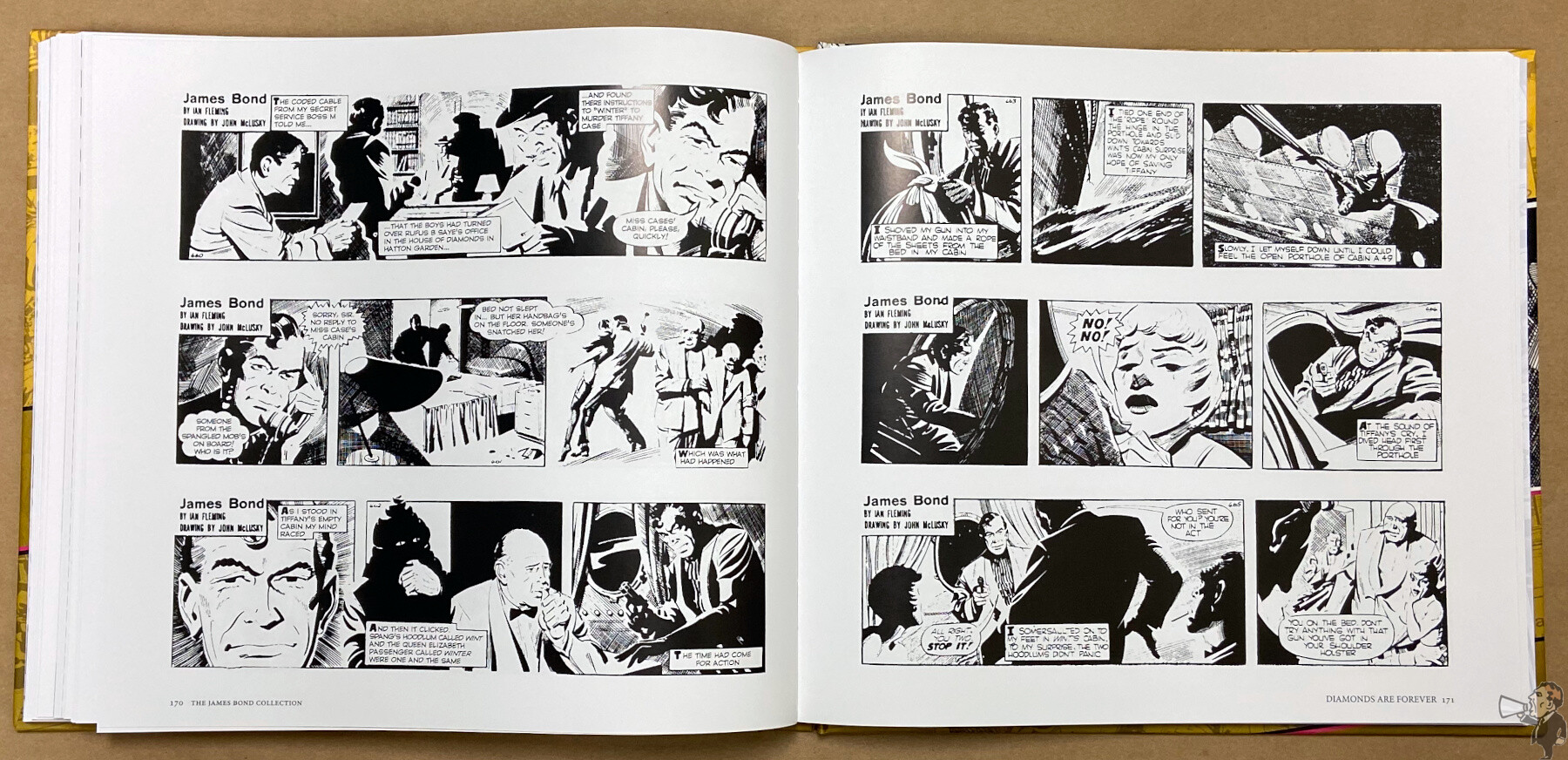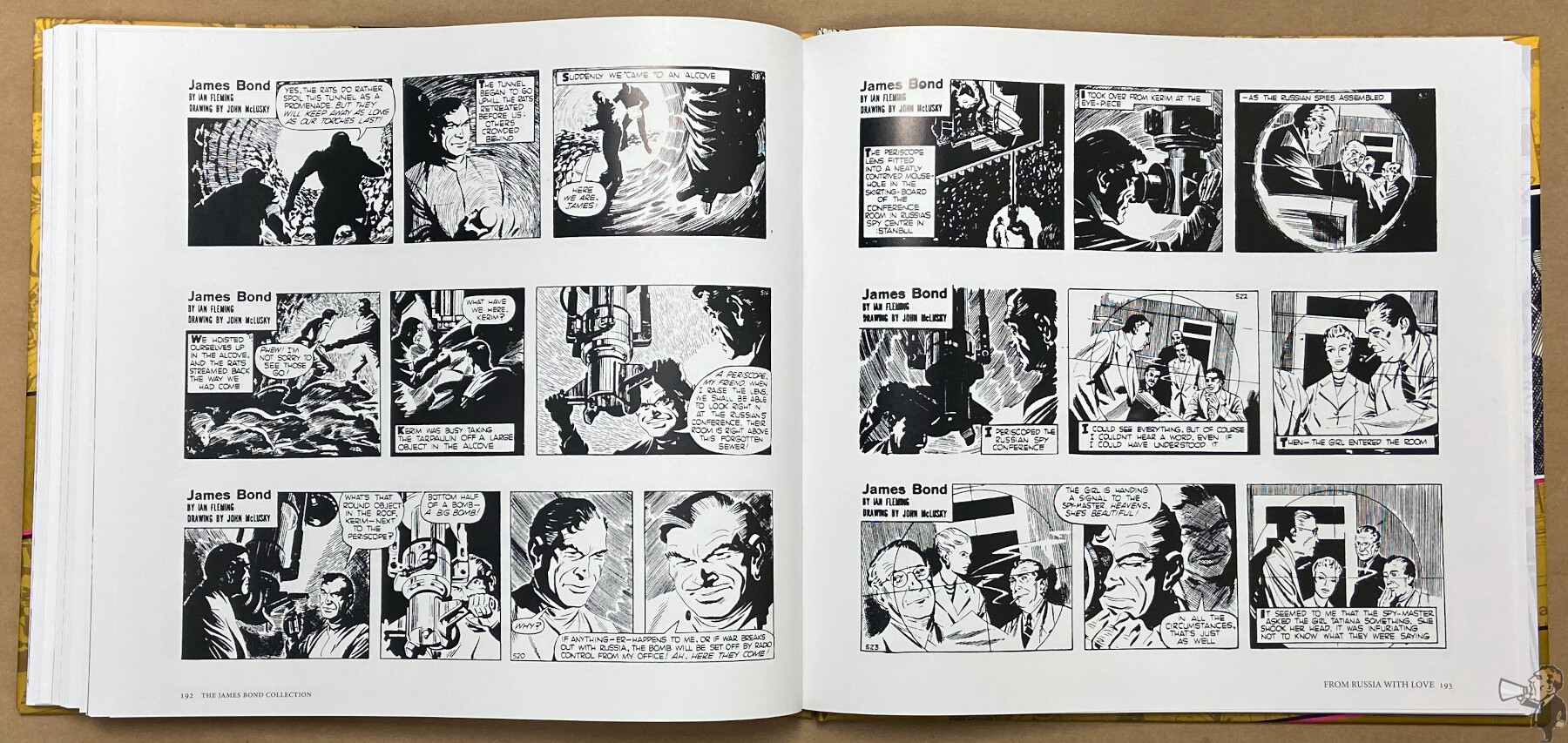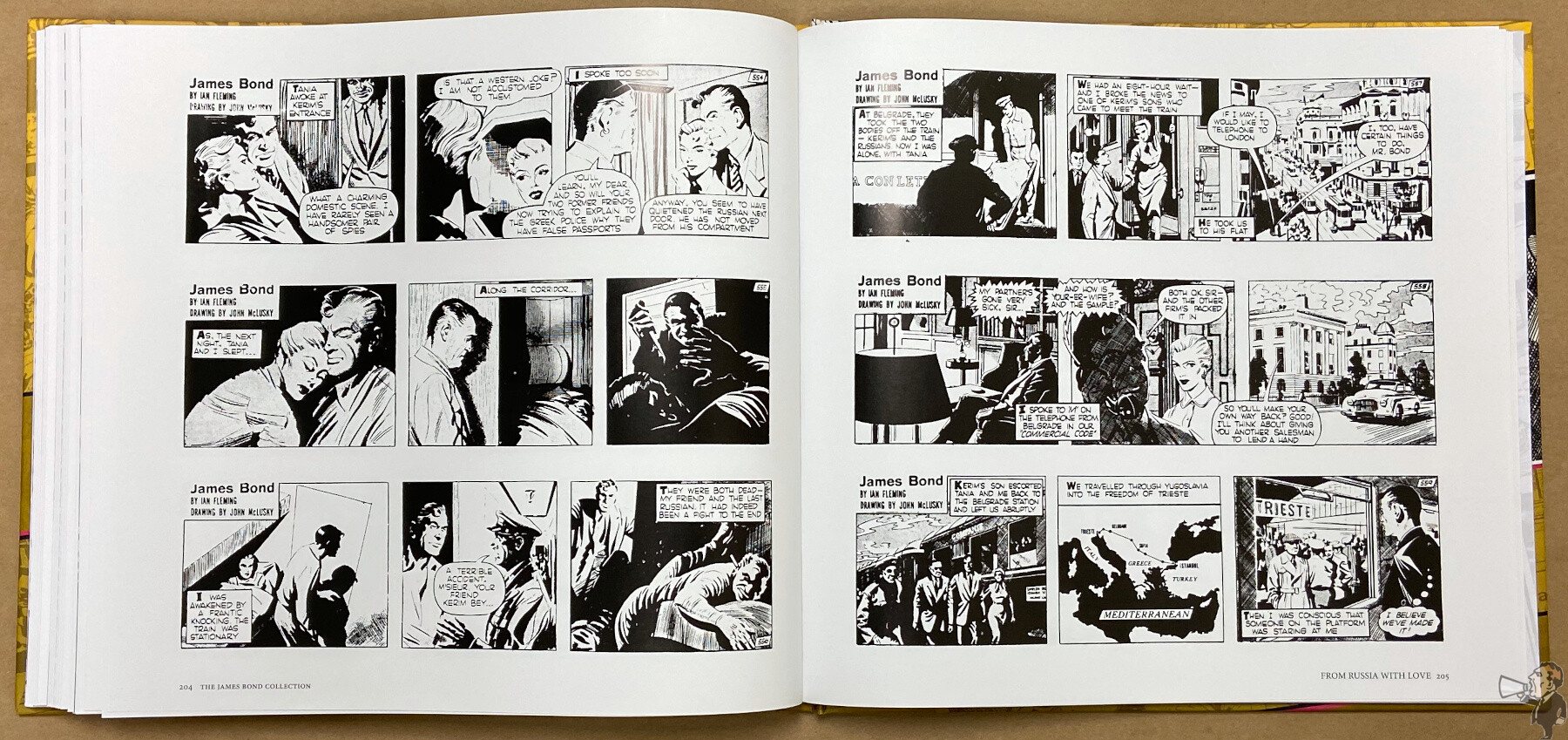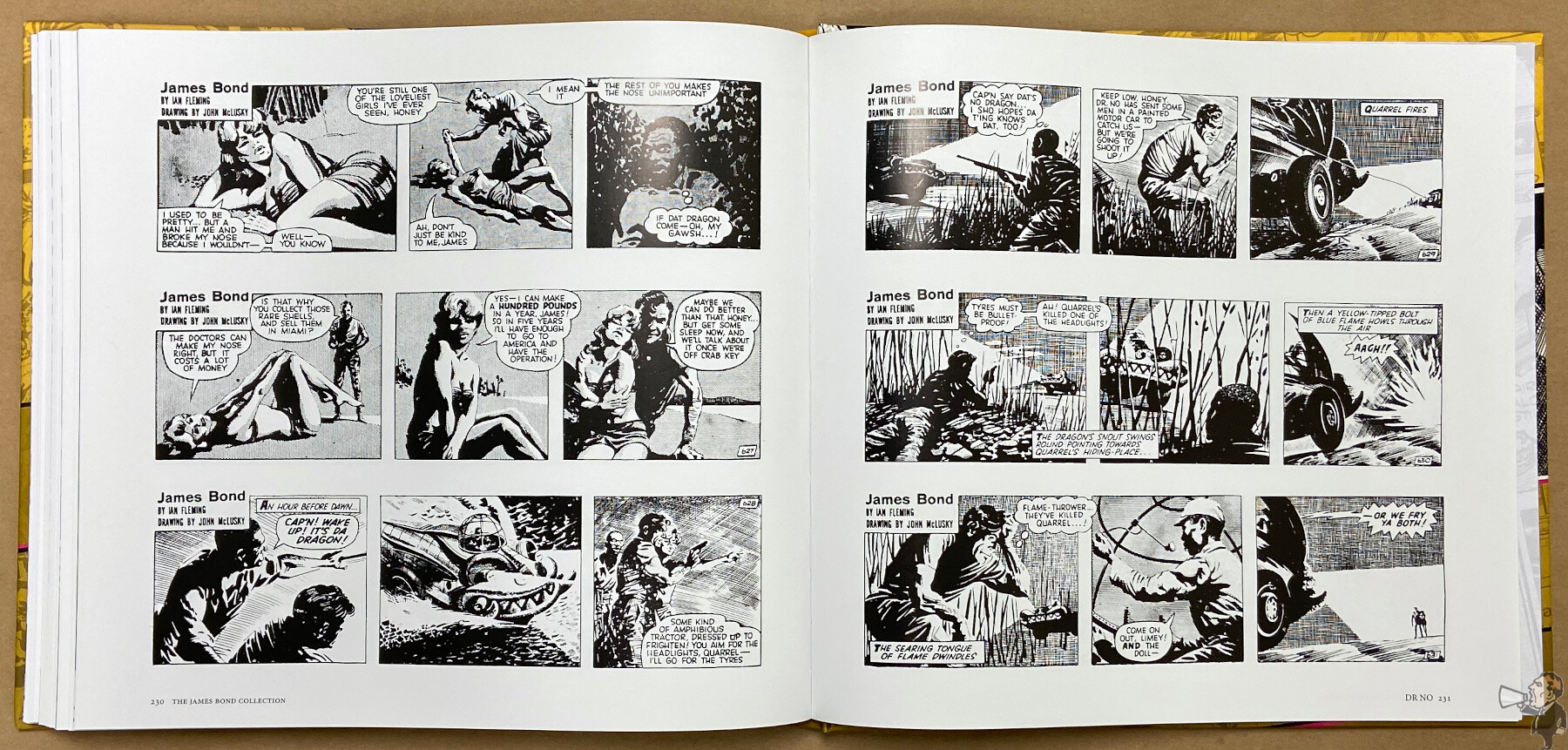 Fleming's novels are quite a bit different from the movies and these strip adaptations are quite faithful to the source material. They are fast-paced and direct. And thanks to visual learning, I now know how to play baccarat!
---