Titan has had a solid run of Dare Dare hardcover collections: fifteen to date over the last fourteen years. Dan Dare Complete Collection: The Venus Campaign was released this month, collecting the first three Dan Dare collections. The big selling feature was in the Previews Catalogue June 2018 issue, page 390, and the digital solicit.
Dan Dare, pilot of the future, returns in a new series of gorgeous new editions from Titan Comics, digitally remastered for the very first time!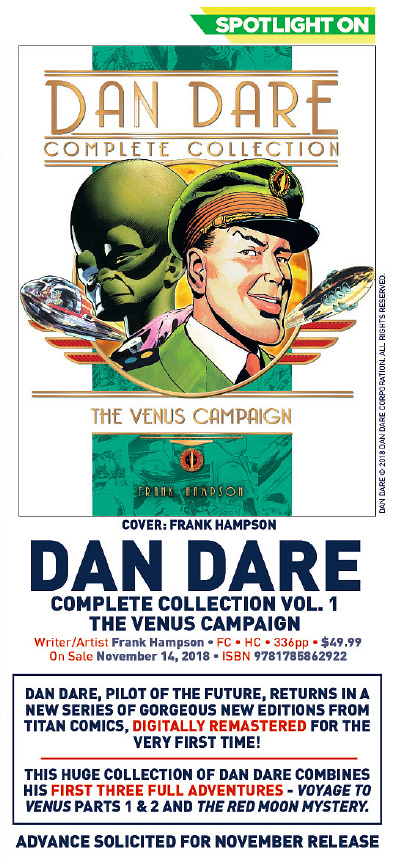 Digitally remastered for the very first time. What classic comic reader doesn't love to see those worlds.
It's worth noting the original solicitation price was $49.99 but published at $59.99 USD. The original volumes were $19.99 USD so this collection at $59.99 is combining the price of three books collected.
Compare and contrast the images below: Complete Collection on the left, earlier editions on the right.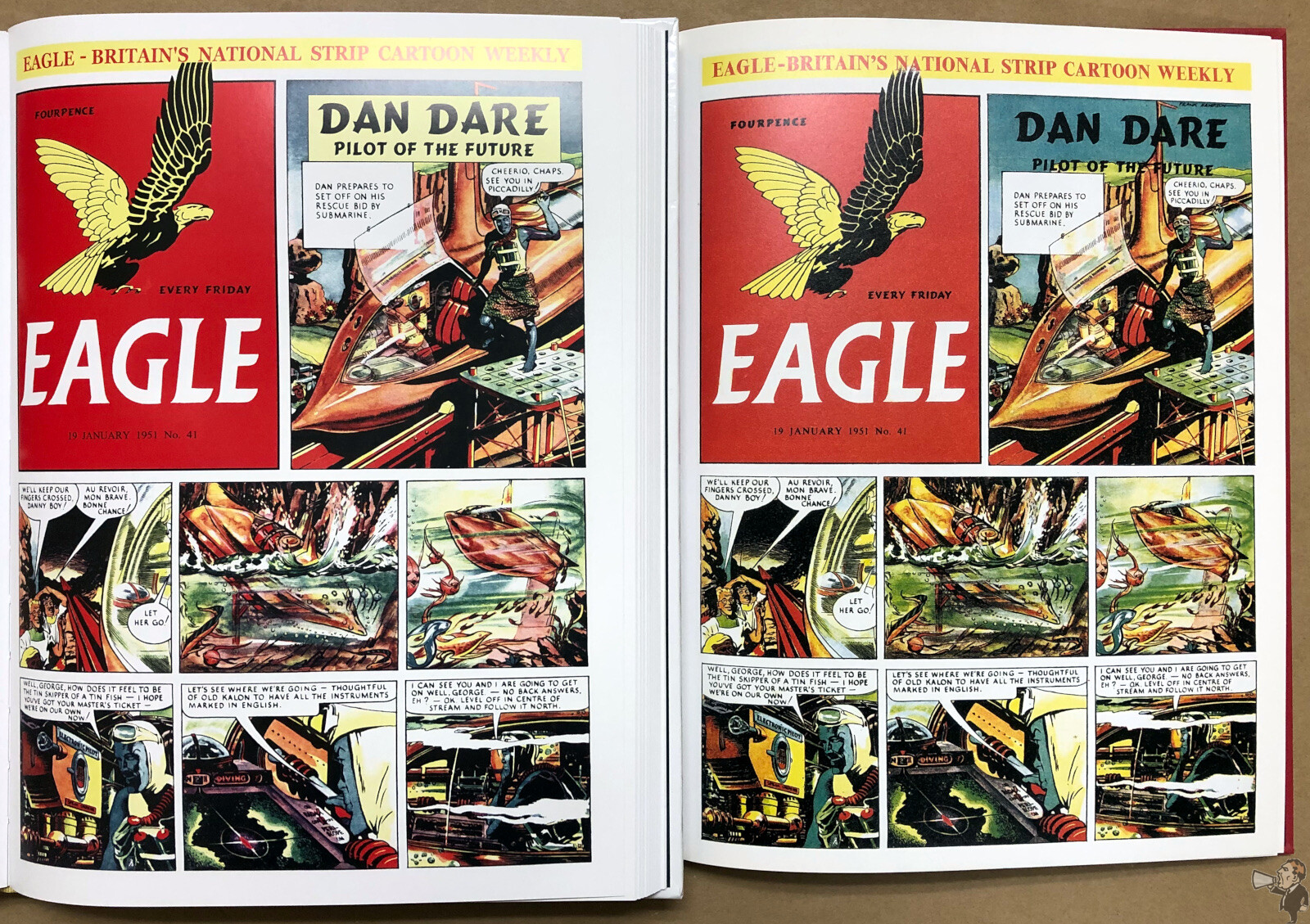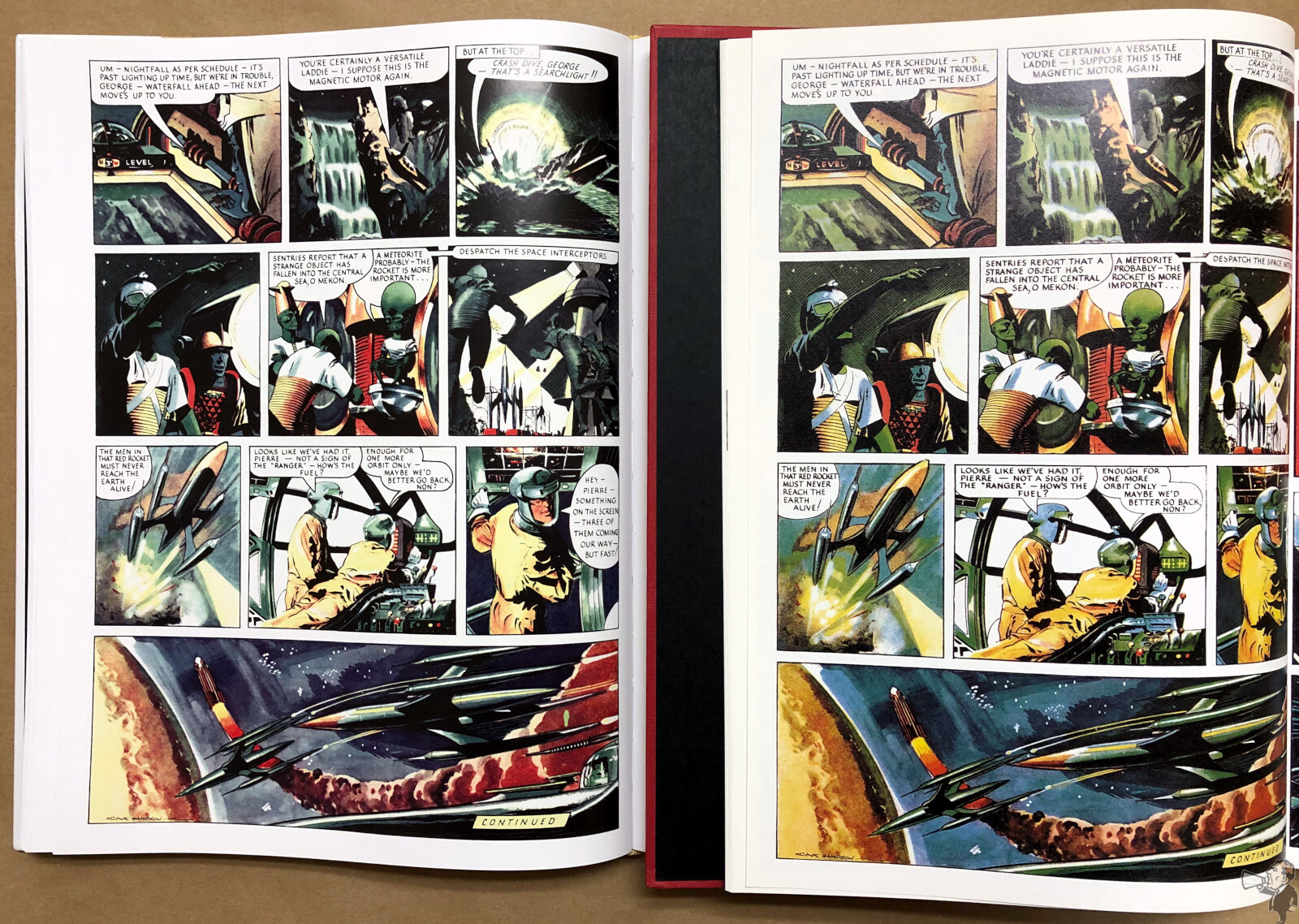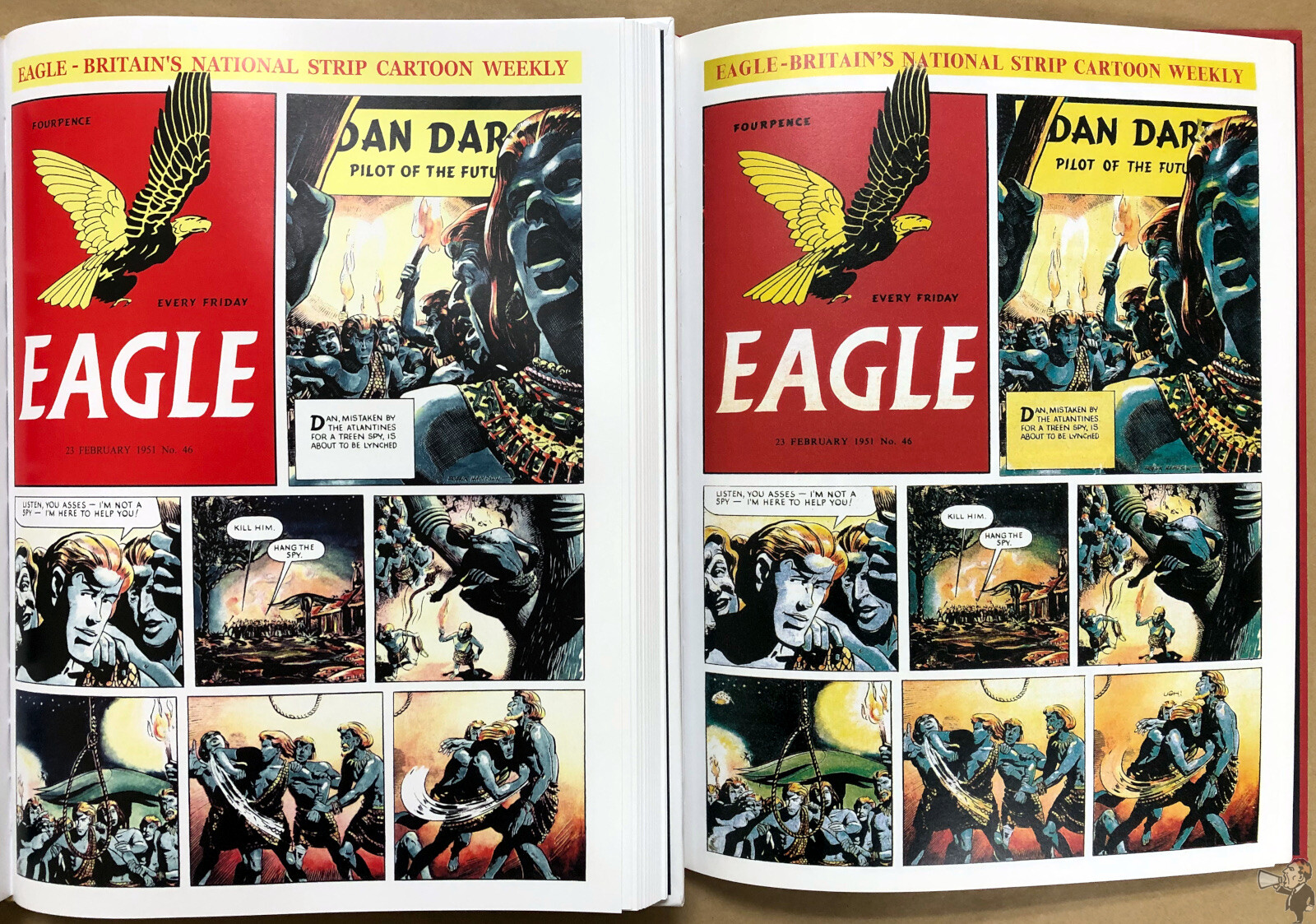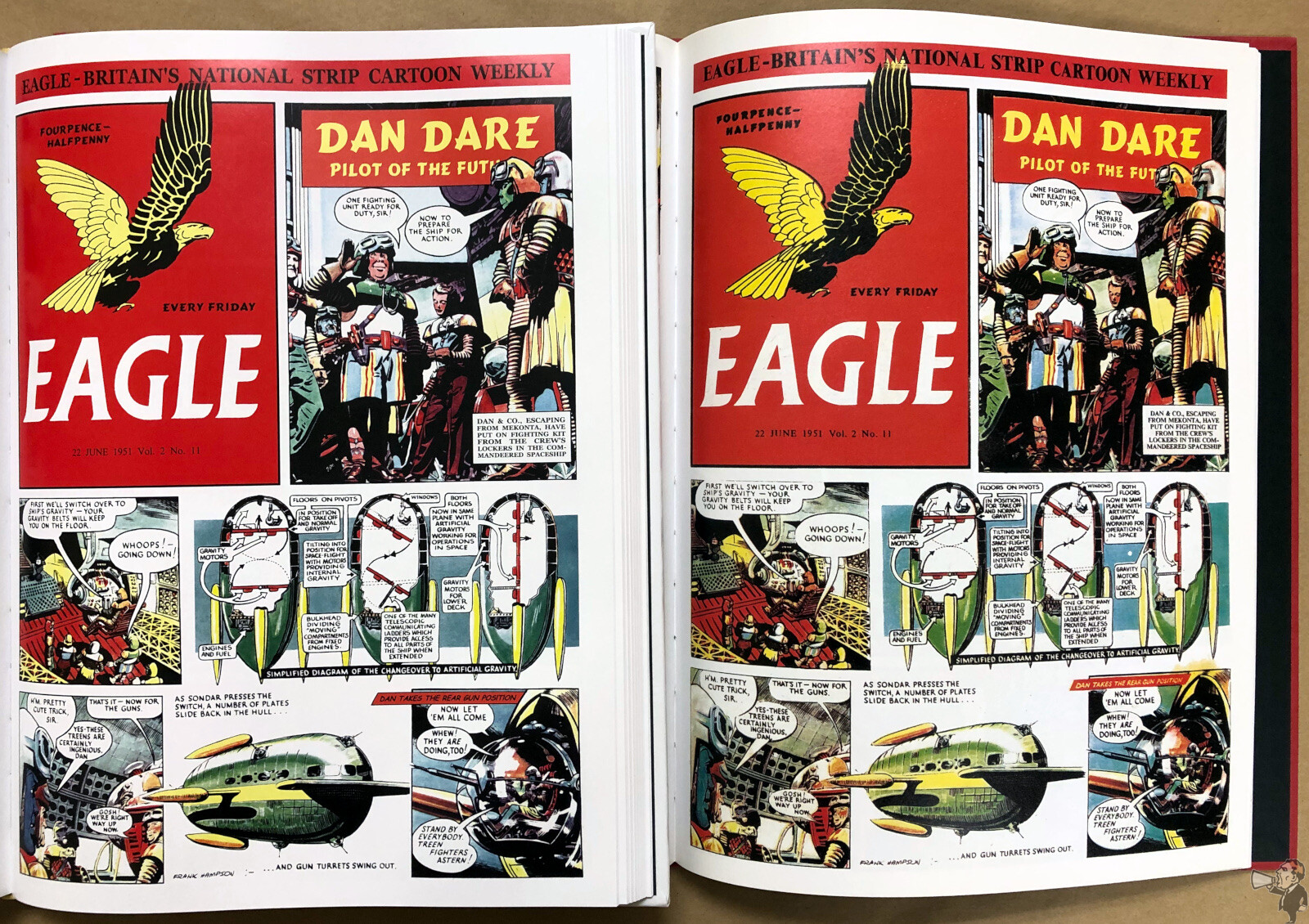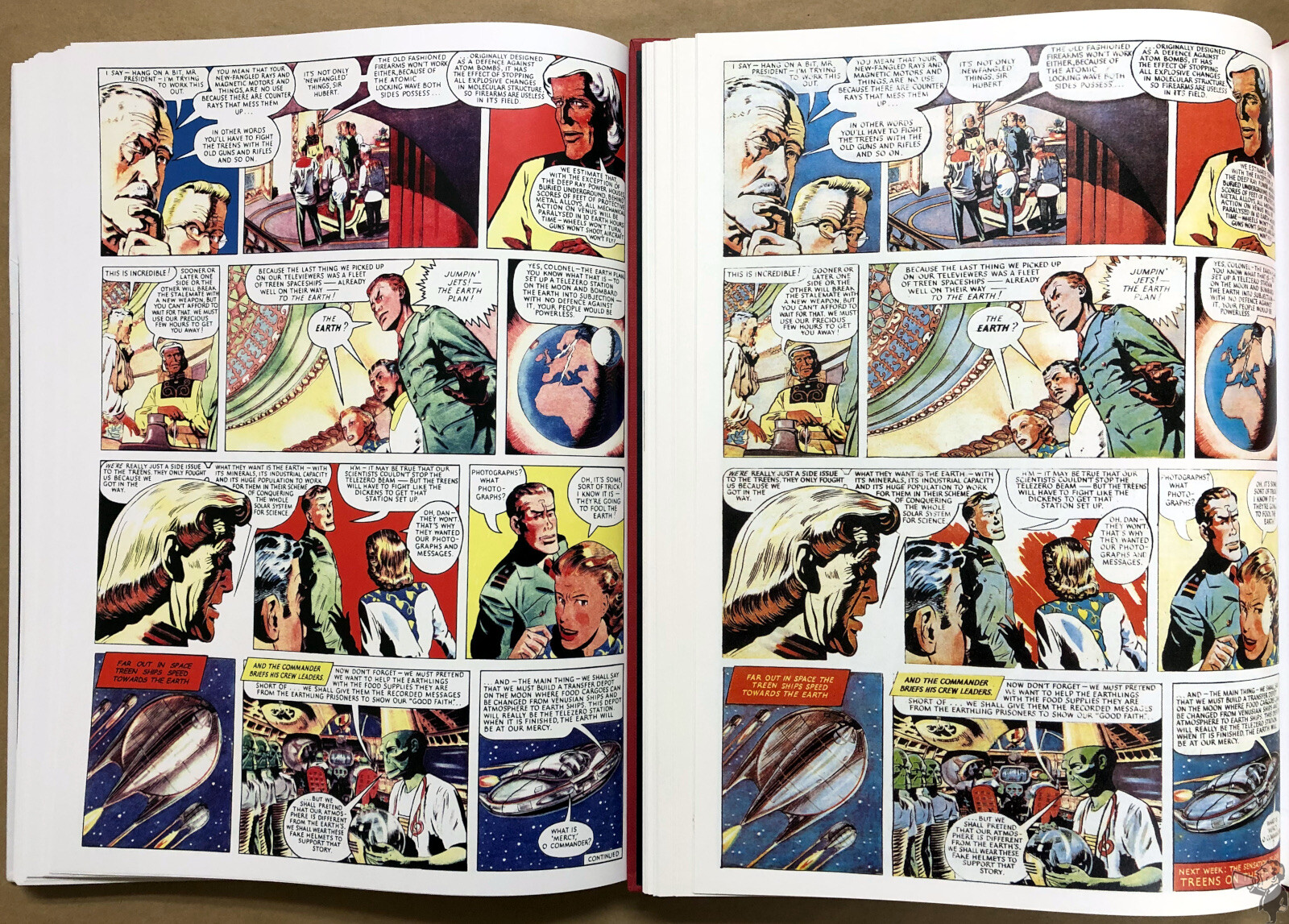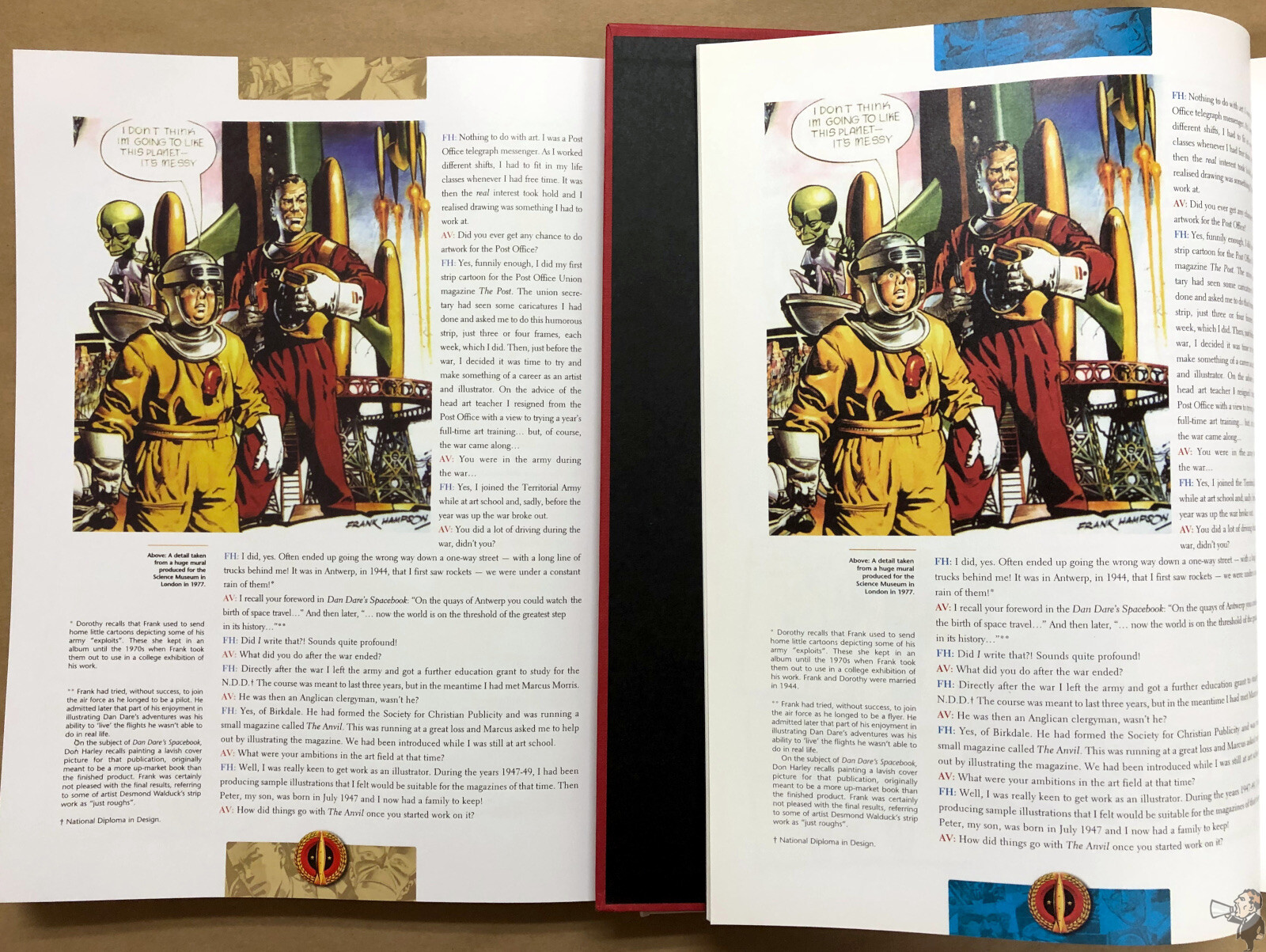 I don't think much has been done to the art; minor cleanup. Items with solid colour saw the most correction, along with printing colour errors like incorrect skin tones. Redoing the masthead banner is striking and makes an overall good impression.
The big change here is the text clean up: it's a huge improvement. And one that makes the best argument for picking up this complete collection. And if you don't have the three original volumes it a clear win as these first three are out of print and the most on the secondary market.
Originally appeared at Comic Book Daily.
---