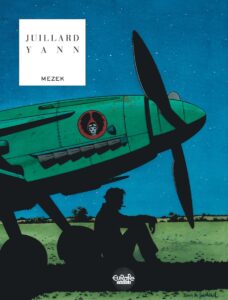 1948. The creation of the Hebrew state is proving to be not exactly a peaceful affair, starting with the Egyptian bombs that are regularly falling on Tel-Aviv. All that Israel has to fight the lethal enemy 'Spitfires' are some old 'Mezek', flown by Jewish volunteers from all over the world, but also mercenaries from rather more sinister backgrounds. Bjorn is one of those mercenaries. He's come to risk his life for several million dollars, a fact that galls his brothers-in-arms, who are fighting not for cash but for their ideals!
A detailed look at a very specific point in time from those who were there.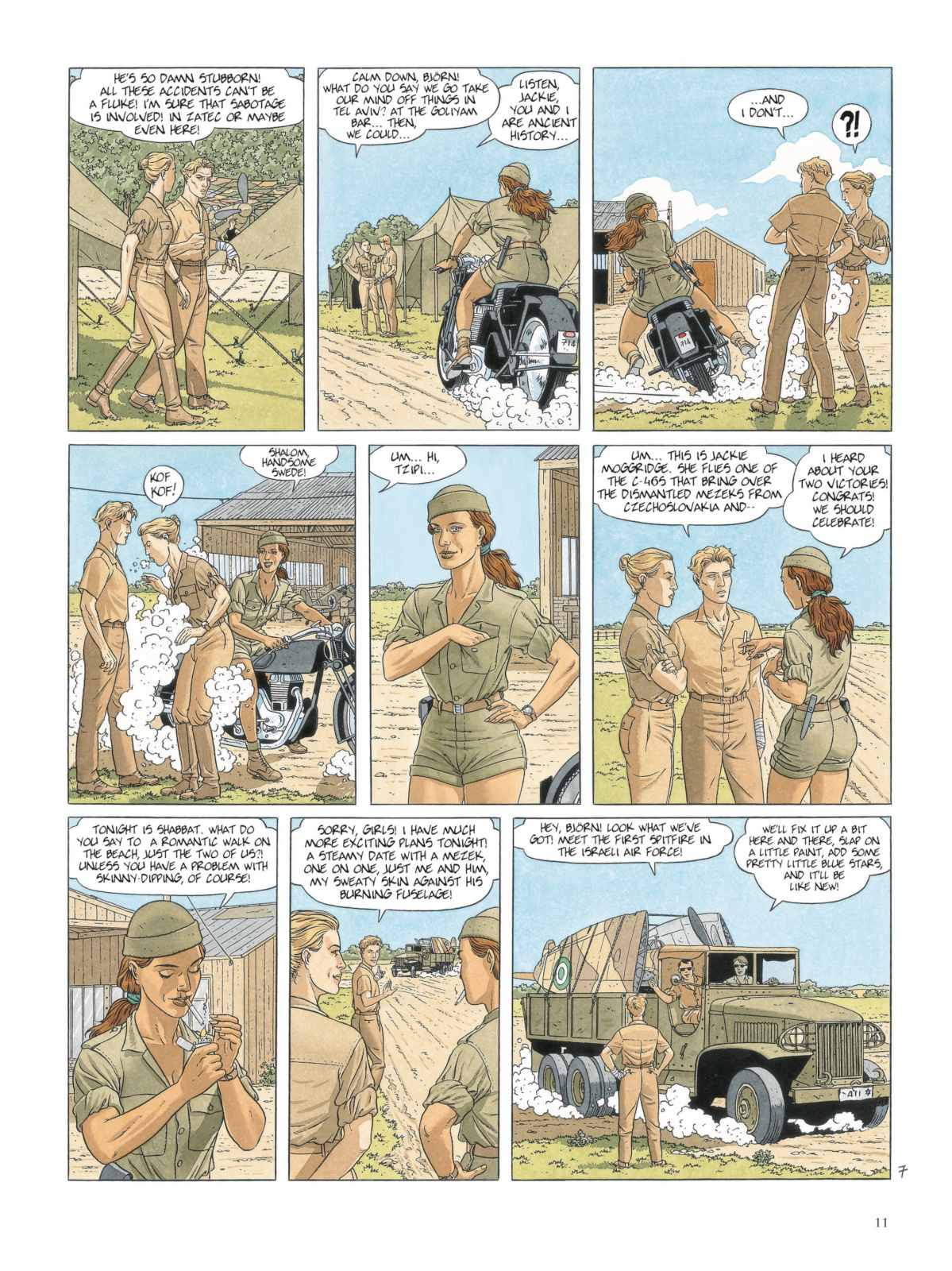 Weaving a strong narrative while developing and growing the main character in a historical setting is challenging, but Yann pulls it off with aplomb. We're quickly brought into these early days of Israel and the fight these foreign pilots are engaging in, both with the enemy and fellow pilots who aren't there for the money. Central to it all is Bjorn, moving the supporting cast with him as we slowly learn his story and the central secret.
It's rare to see characters develop this much in a single comic, but Bjorn's journey is gripping and keeps you turning pages. The action and excitement of combat are there, but it's in the background, playing to the tension and aggression amongst the cast.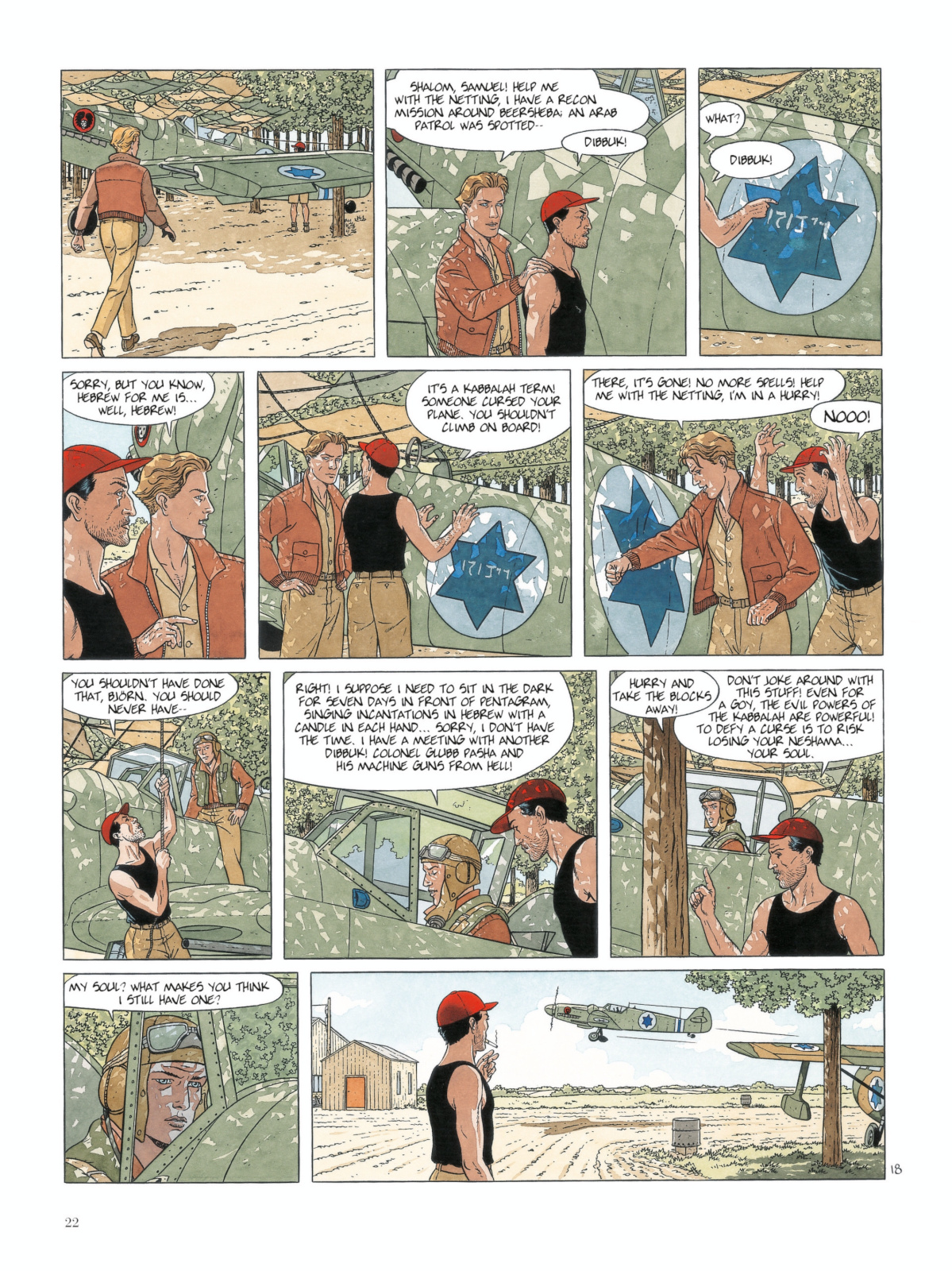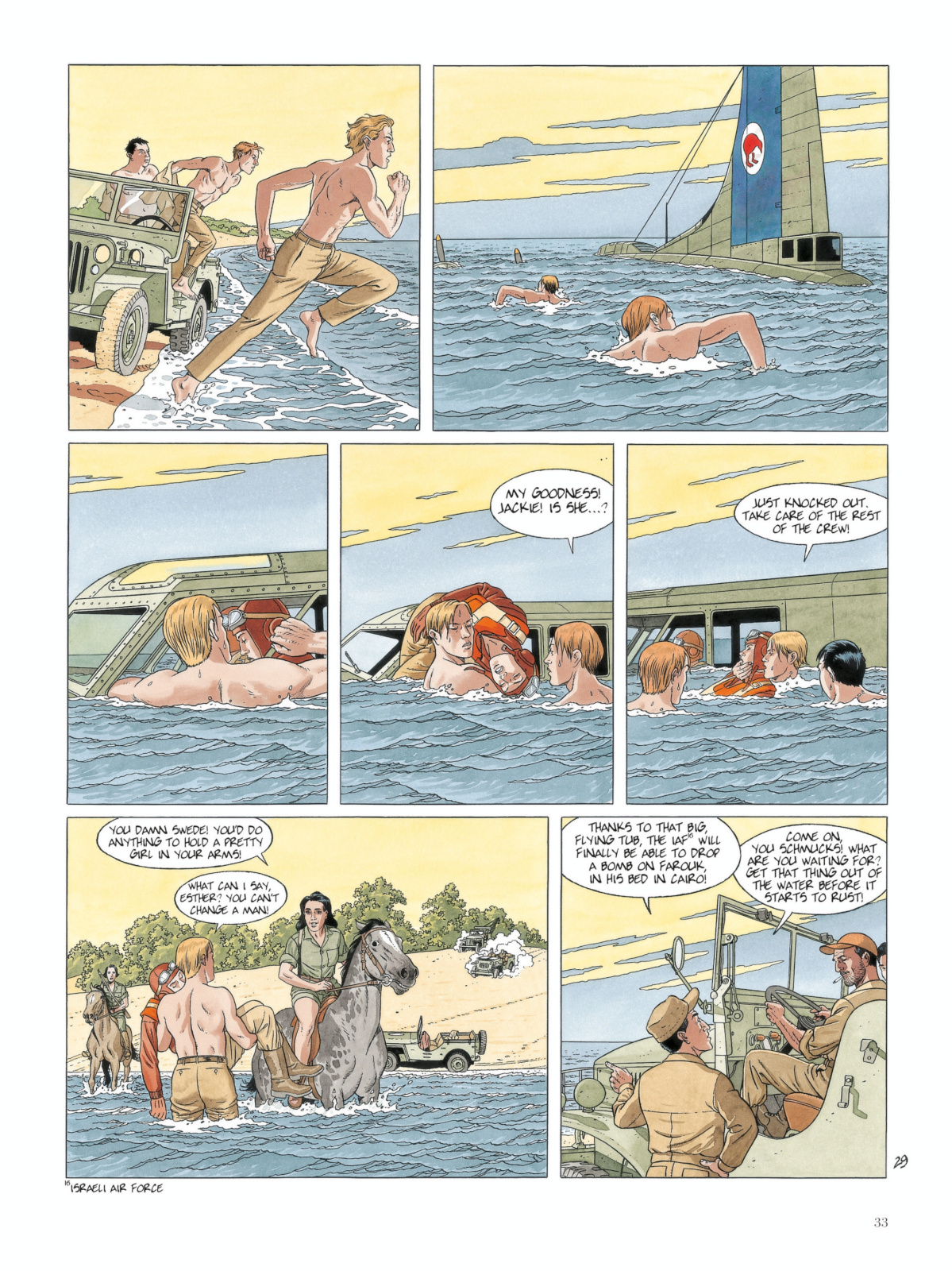 Juillard's art is detailed, naturalistic and well defined. It has the look of a European comic, which is to say when you give it a look you know this isn't a North American comic. This is a packed sixty pages, with a lot of story told in densely panelled pages. The layout is quite effective in its use of time and movement, with smaller panels quickly moving us forward as wider panels highlight key points of action.
The colours are naturalistic, giving an excellent representation of this desert scenario. Flashbacks are done is sepia and play a key role; it's a nice visual queue that the reader instantly recognizes. It all plays well with the detailed backgrounds; a completely immersive graphic narrative.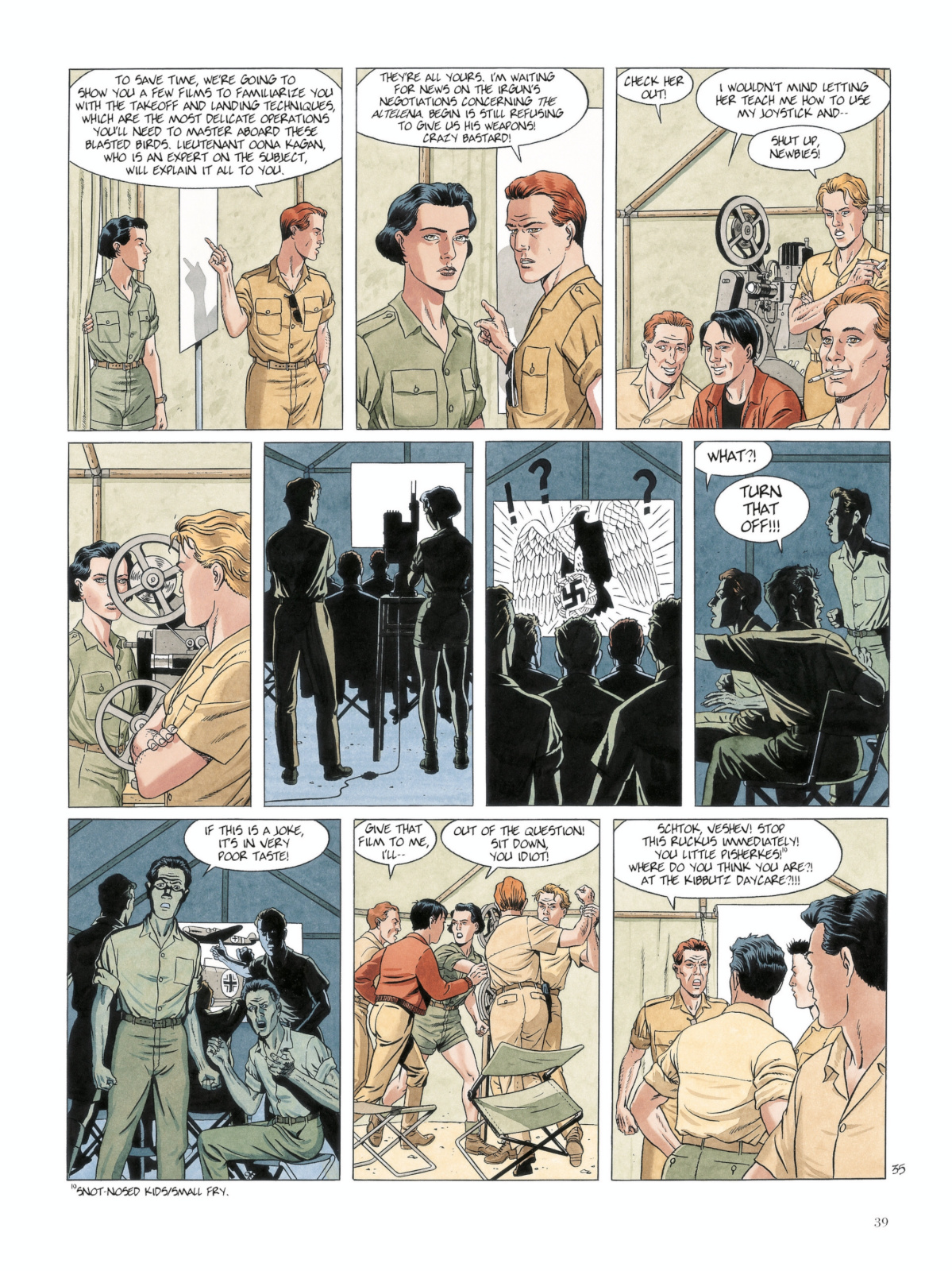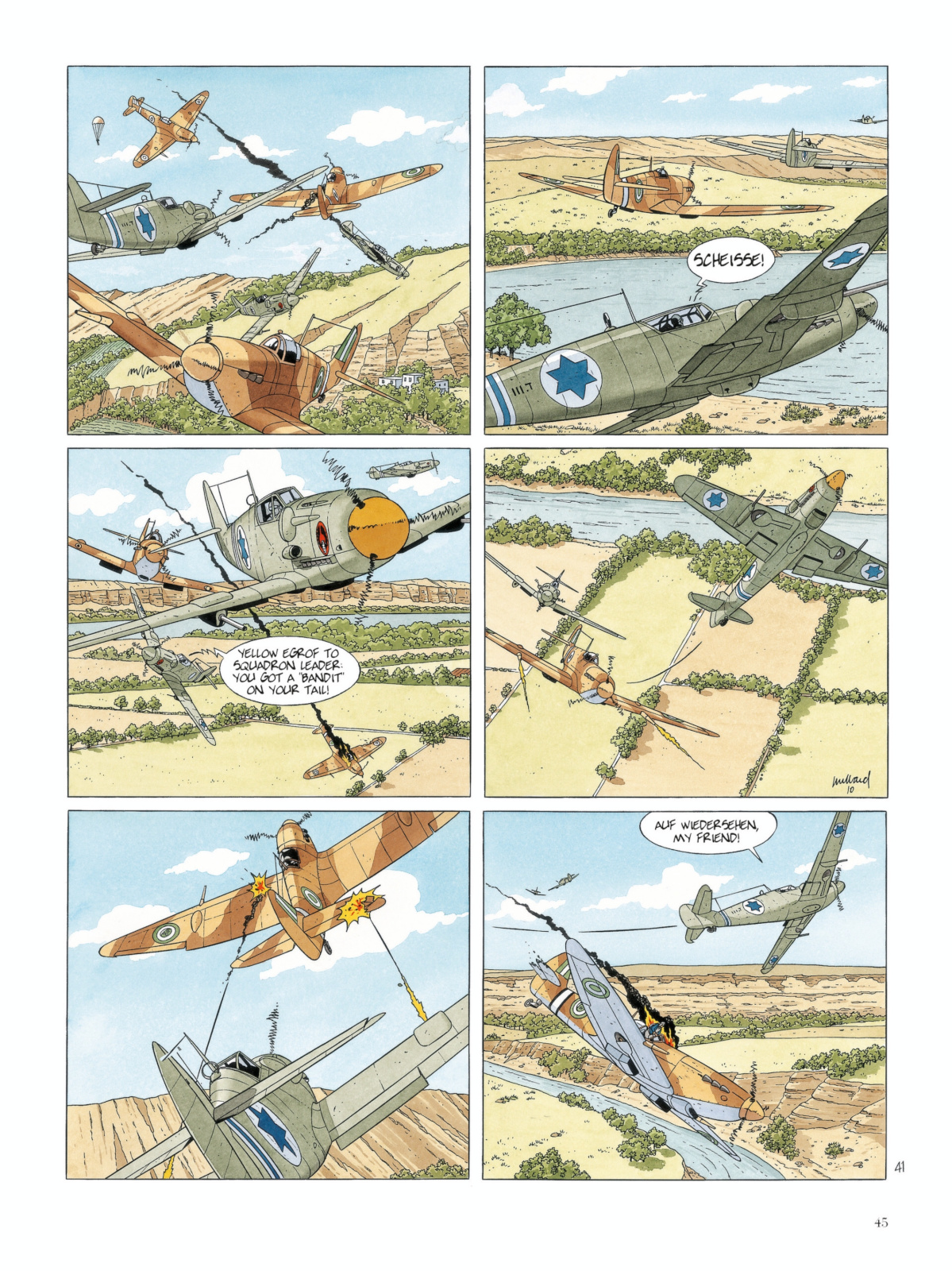 Please check out the preview below from Izneo, who provided my digital copy for review.