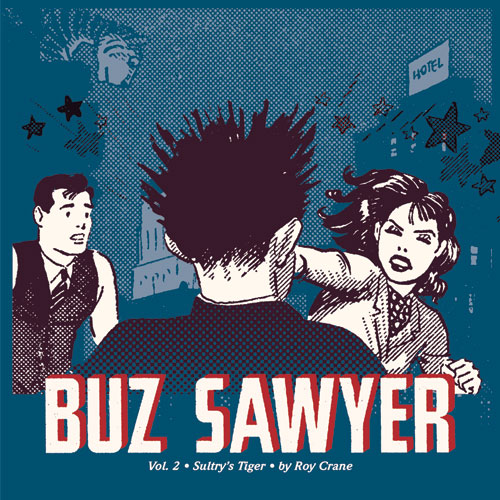 World War II has ended, and with so many pilots mustered out at the end of the war, jobs for pilots are hard to find, and Buz's record as a "hot-shot" pilot does not recommend him to commercial airlines. While looking for a job, Buz visits his old alma mater and spends time with glamorous Tot Winter and girl-next-door Christy Jameson. He finally finds the perfect job as a troubleshooter for International Airways, flying to trouble spots all over the world.
He encounters Sultry, the beautiful and dangerous woman he met on a Japanese-held island during the war, with fatal results for a major character in the strip. He travels to the arctic to stop the Mad Baron, an insane ex-Nazi trying to shoot down International Airways planes. And, in the only adventure to combine the daily and Sunday story lines, he teams up with his old pal Roscoe Sweeney to discover a fabulous ancient Mayan treasure. This book reprints the Sunday pages from this adventure in full color for the first time.
In the last adventure in our second volume, Buz is kidnapped and flown to Africa by mysterious assailants. His friend Chili Harrison bets International Airways chief Mr. Wright $200 that even in this desperate situation, Buz will manage to get involved with a pretty girl. Long-time readers of the strip will have no trouble guessing who wins that bet.
ISBN 978-1-60699-499-3
9.25″ x 9.25″, 228 pages
$35.00 USD
Order online: Amazon
Sawyer transitions to civilian life, but it's still full of adventure and women.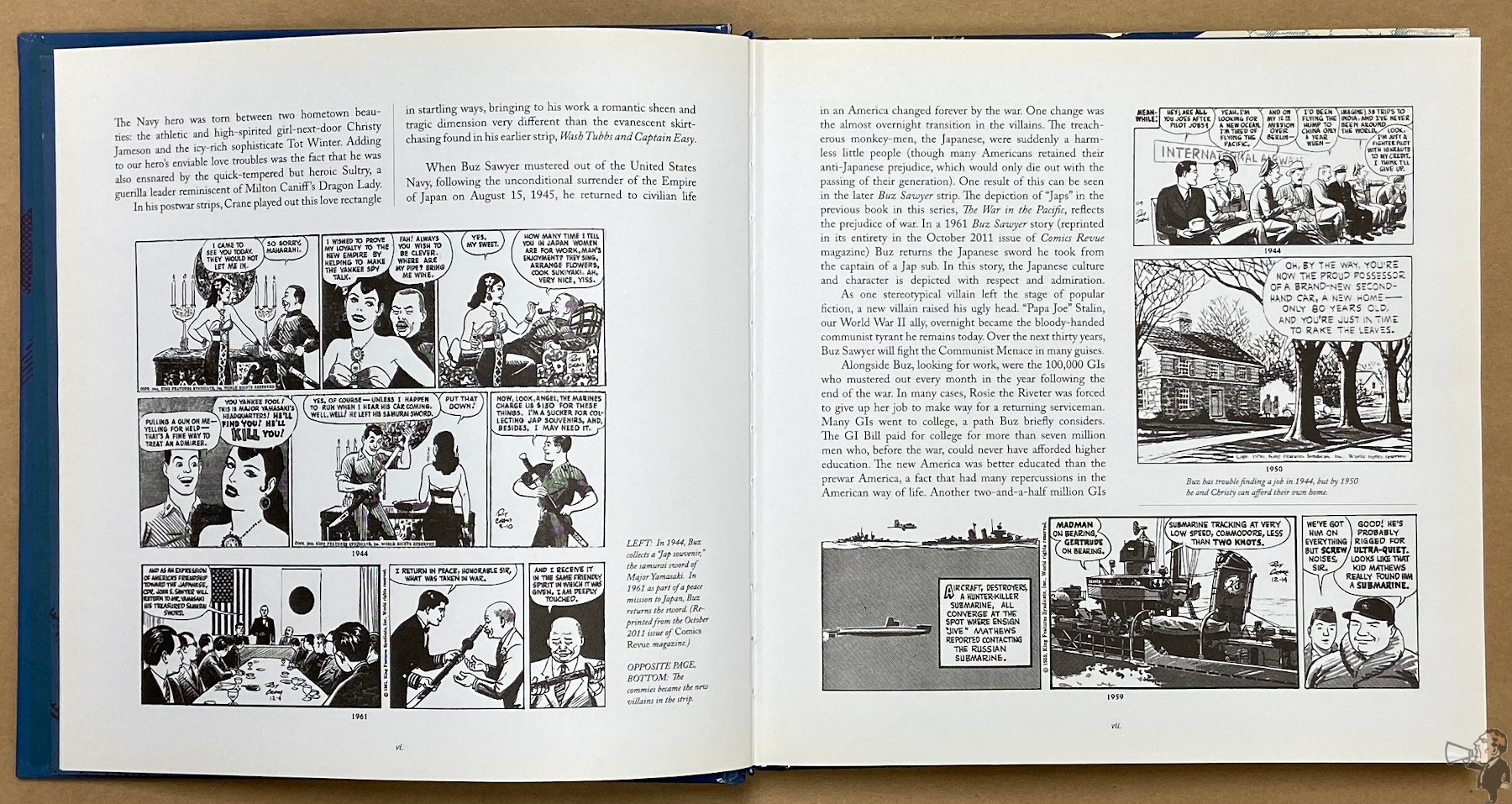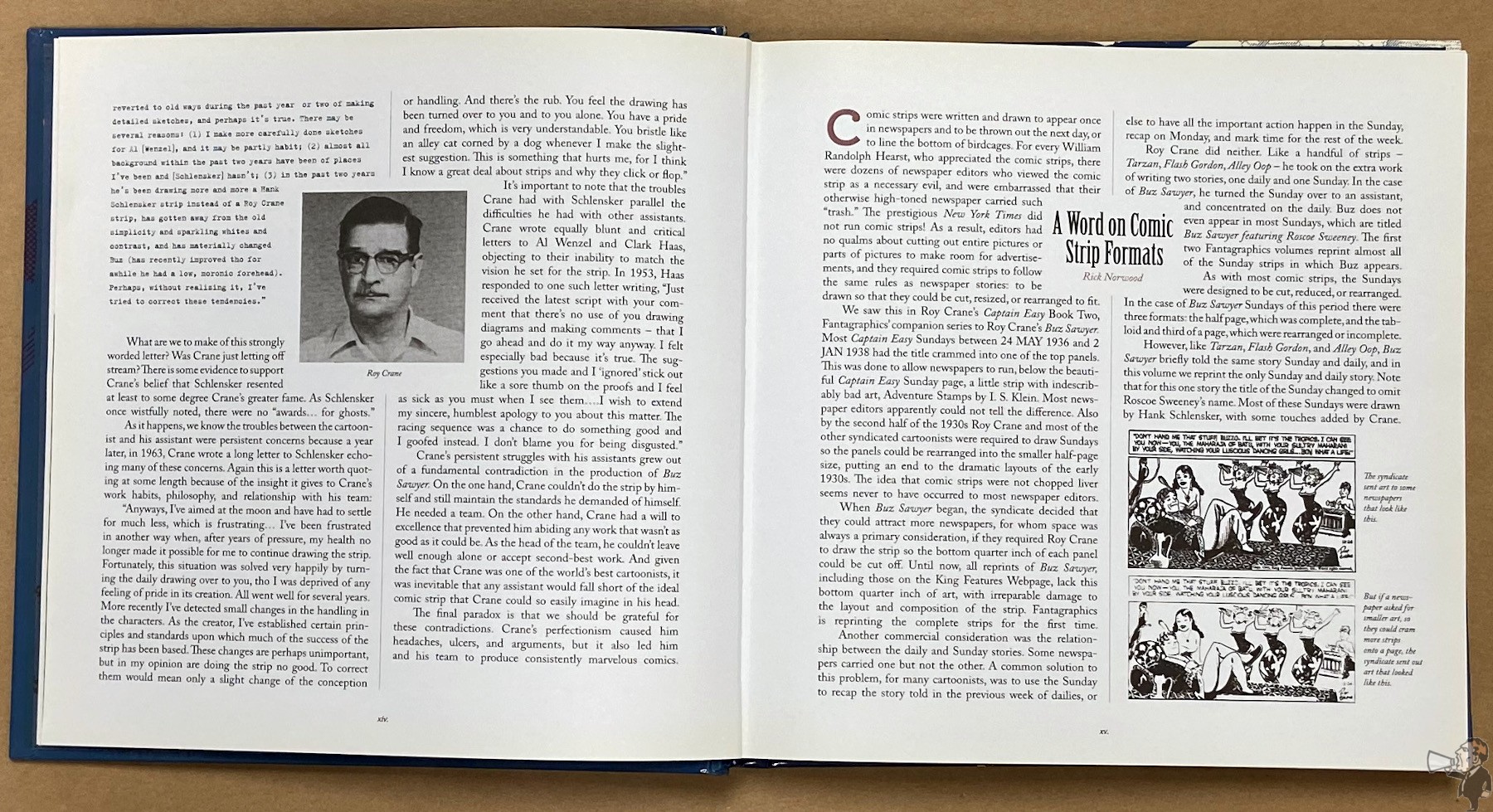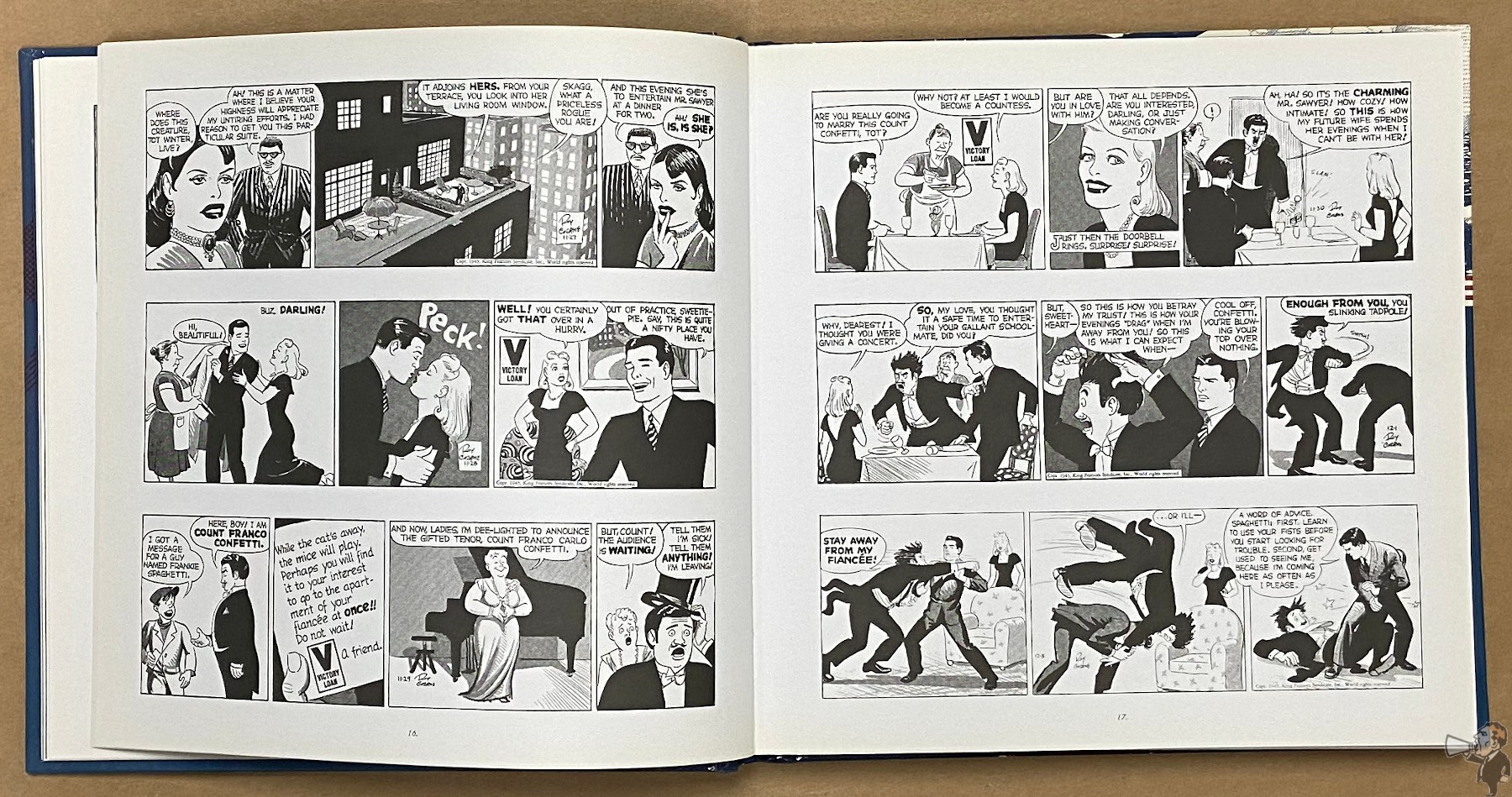 With the end of World War II, how to continue a war newspaper strip? Crane takes Sawyer and puts him into a job that can only be described as "anything goes" and the madness continues. Or perhaps intensifies. Luckily Sawyer gets Sweeney a job as well and this duo moves from the frozen Arctic to the steaming jungles of South America and Africa.
Humour and danger are the mainstays of every story presented in this volume, and Crane deals both with aplomb. Quite dire situations are well-presented and enlivened with humour, such as Sultry committing murder and fleeing, framing Sawyer, and having comedic interludes through her pet tiger.
A pattern does emerge: Sawyer is thrown into unbelievable scenarios but always has the help of an inside woman, as he is the wanton desire of every female he encounters. Or at least that's how every woman presents herself to Sawyer.
Sawyer and Sweeney were well developed by this time and there's no real character growth. We do get a new supporting cast as the team moves from the Navy to civilian life, with new and old faces. The thread running through these stories is Sawyer's pursuit of Christy, whom he romances in his limited downtime but constantly leaves in the lurch.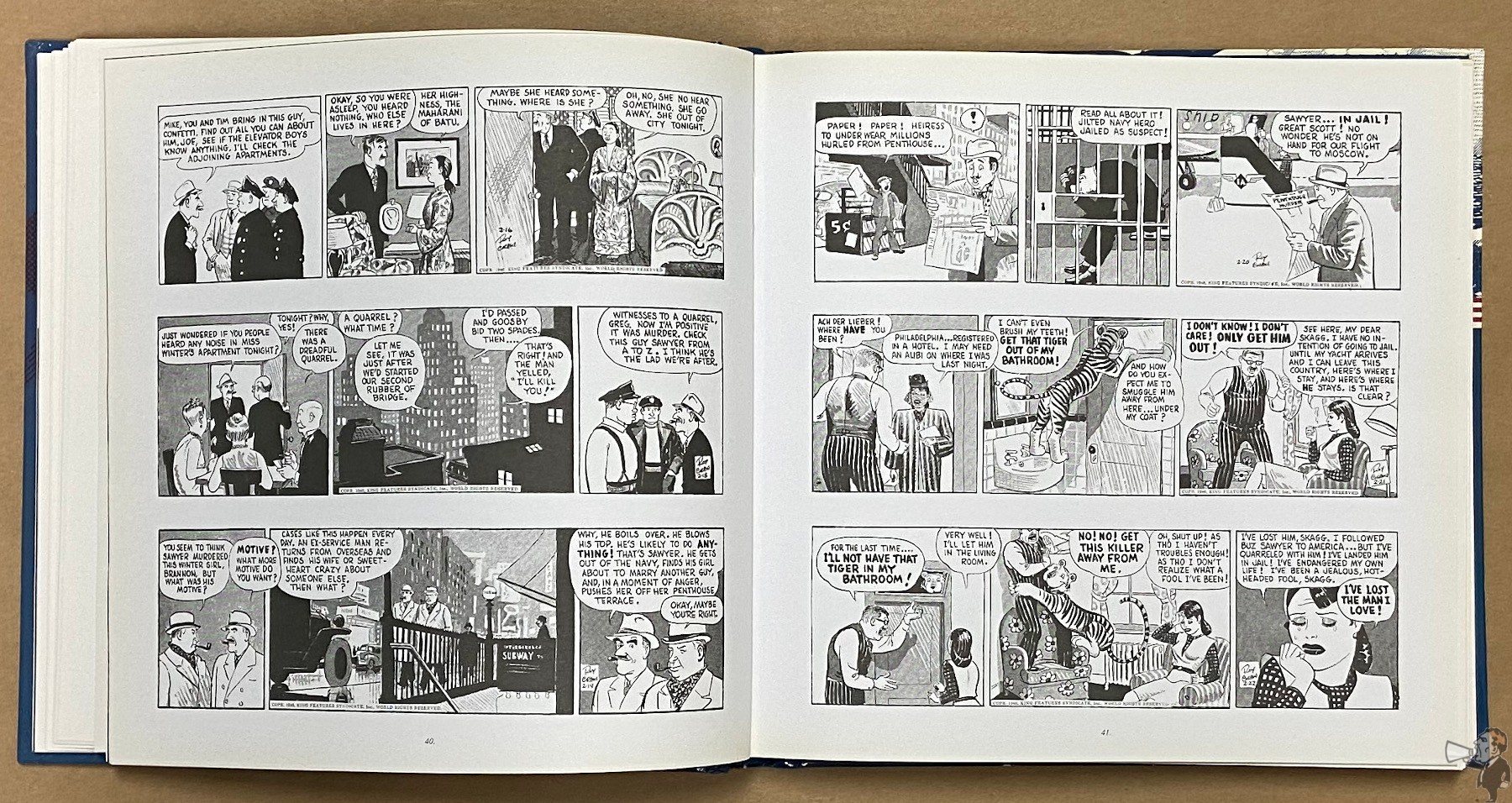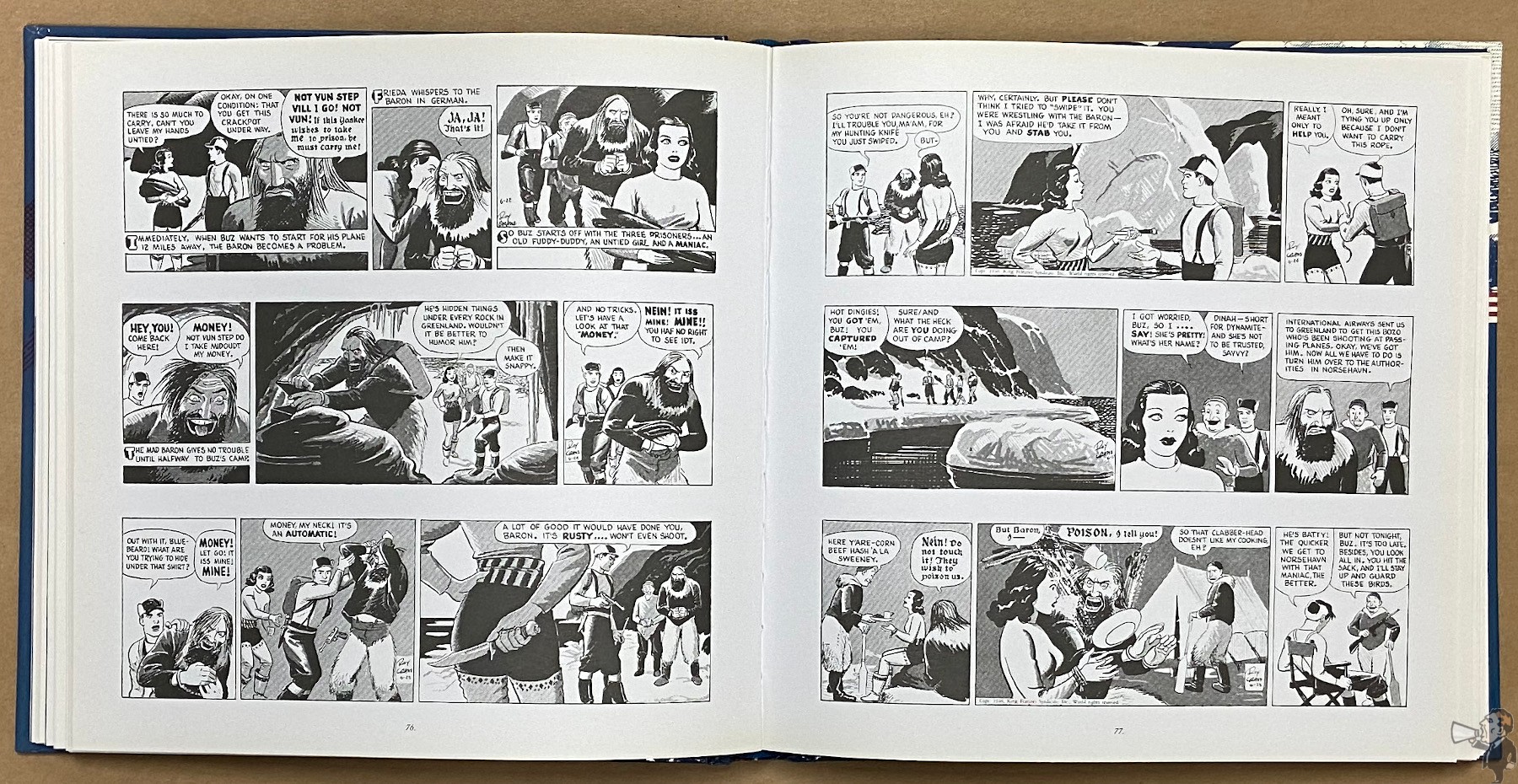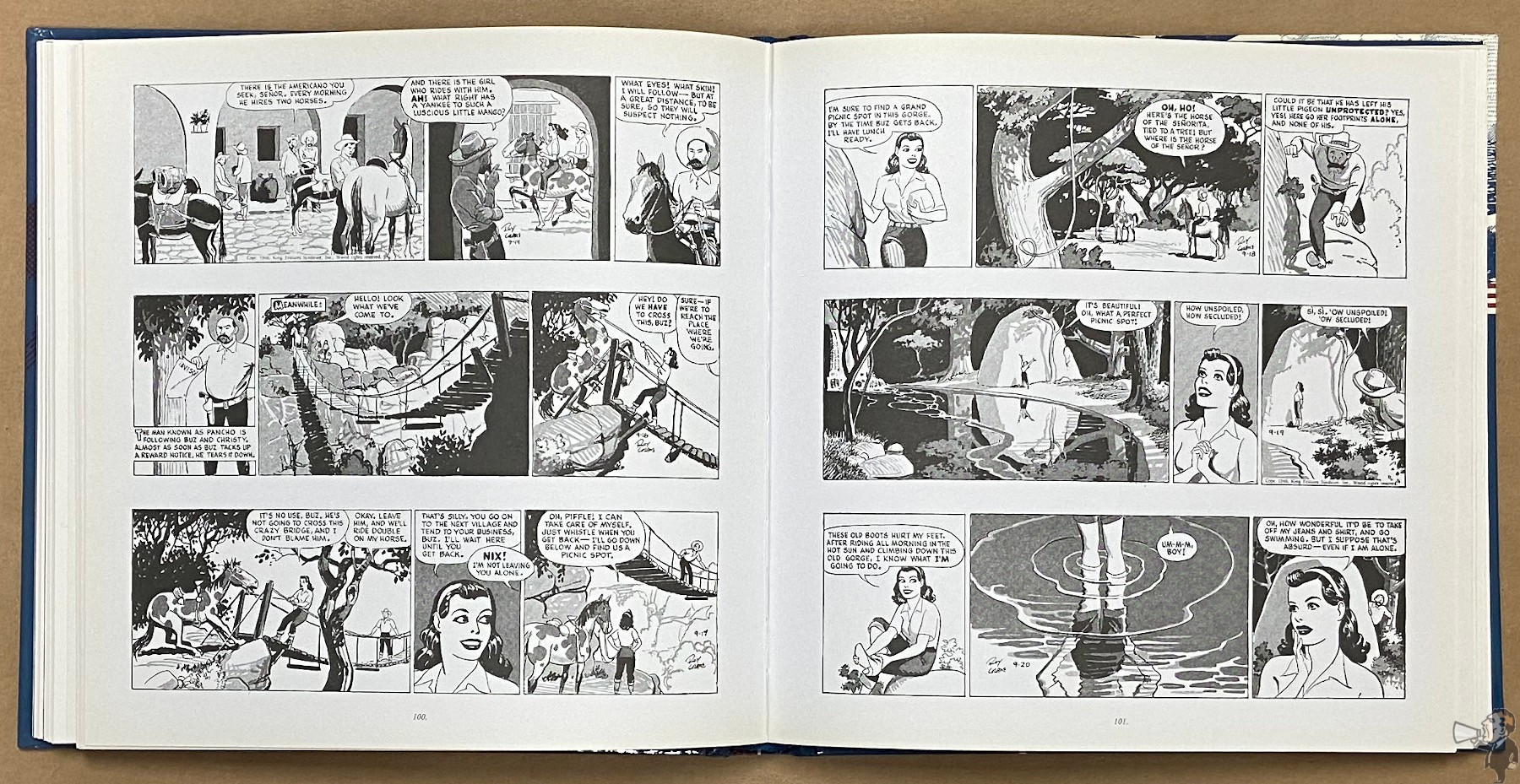 Sundays are integrated into the body of this volume and not displayed at the end like Volume 1. As well these Sundays have been reduced to fit the book's dimensions. This note appears along the first Sunday, as we're treated to one full story with dailies and Sundays.
From its beginning in 1943 until it ended in 1989, the Buz Sawyer daily strip told a separate story from the Sunday, with just one exception. The exception occurs in the following Sundays, titled simply Buz Sawyer, which tell the same story as the daily strip.
Three essays in this volume. Heer and Norwood look at shifting attitudes and societal impact. Heer explores Crane's assistants in detail, and Norwood discusses syndicated strip sizes. All add to the overall knowledge of the strip and its creators, which I enjoyed reading after the strips.
Production is quite good. A sewn binding of a medium matte paper. The strips are clear and well presented; details in the Sundays can get lost from the reduced size, but the colours really pop.
The colophon lists the title as Buz Sawyer: Sultry's Tiger, but the cover adds Vol. 2 and the spine has a 2 at the bottom. While I prefer using what's listed on the colophon adding (Vol. 2) seems the best method.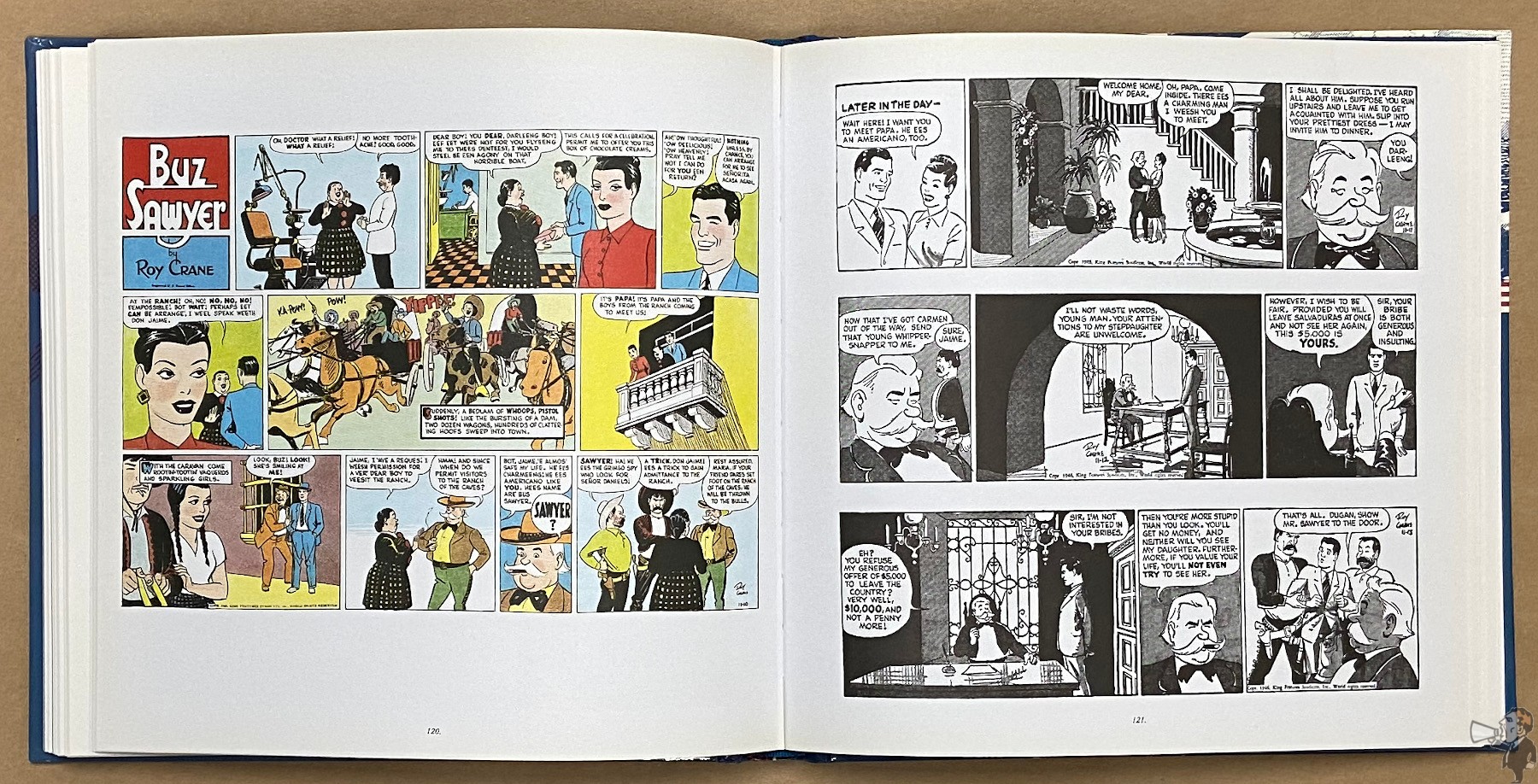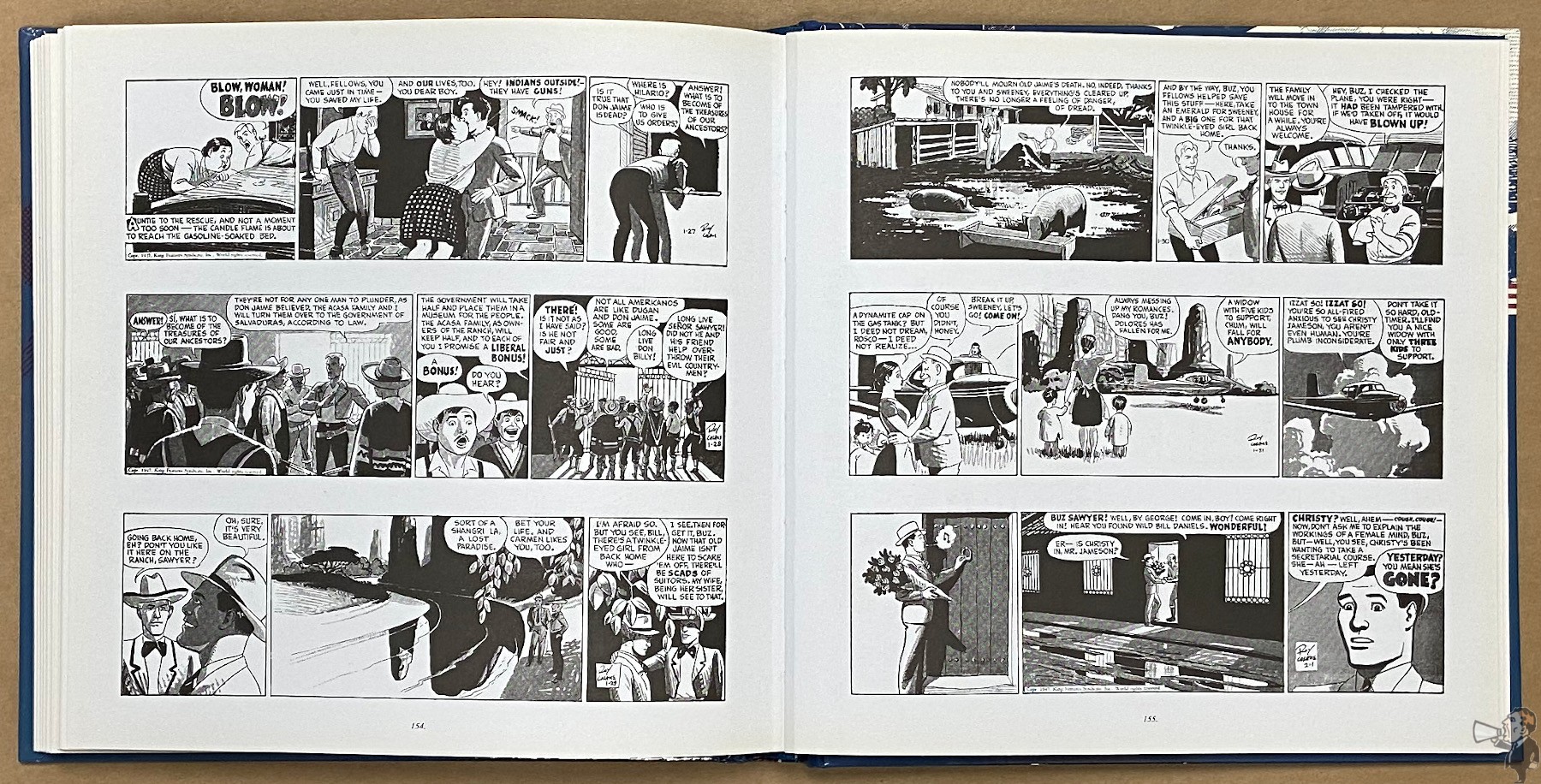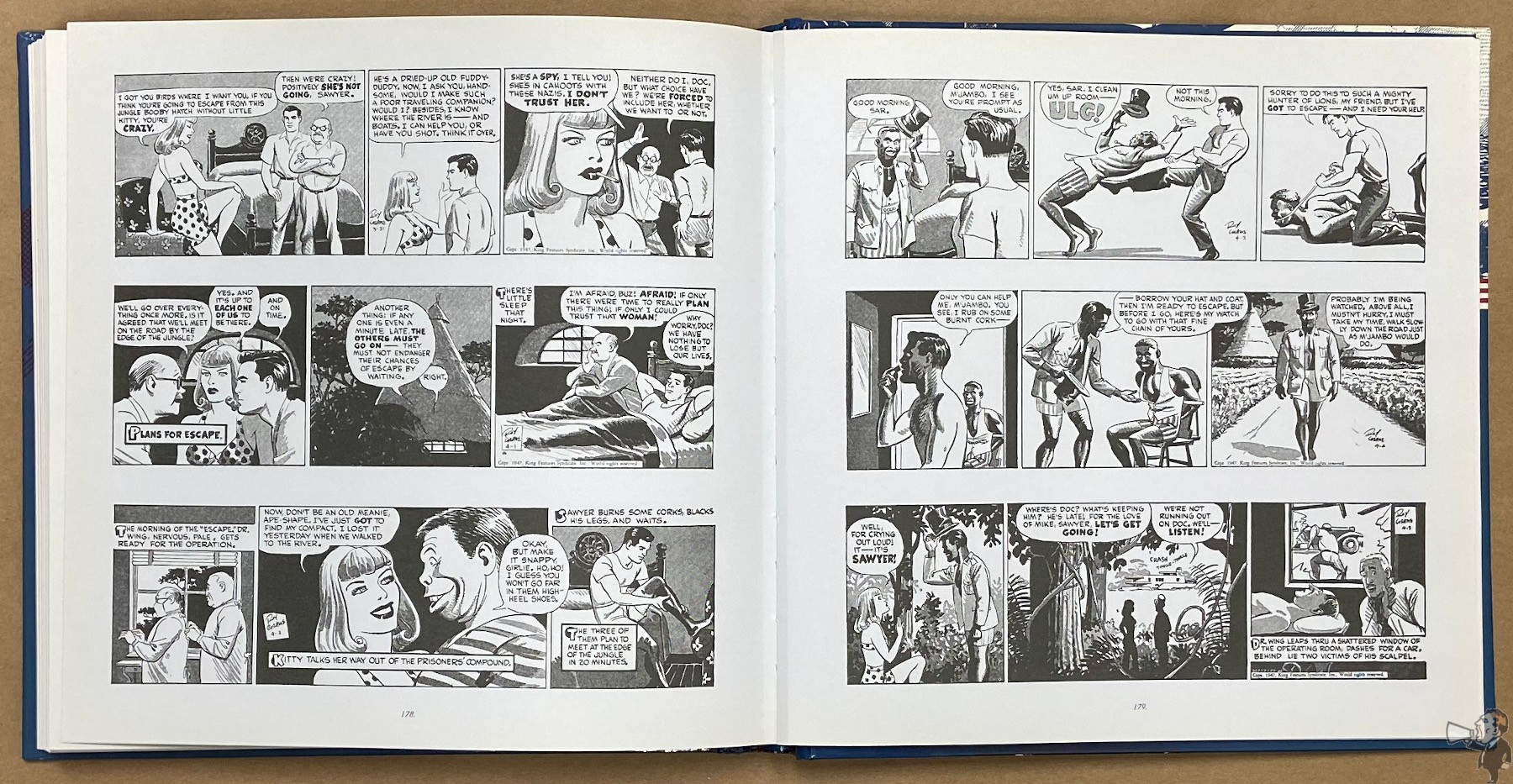 I don't remember where I bought my copy, but I'm pretty sure it had lingered there for some time since the edges of my copy have yellowed.
---