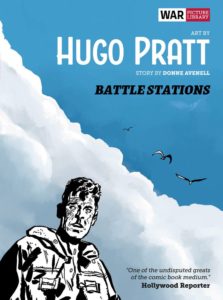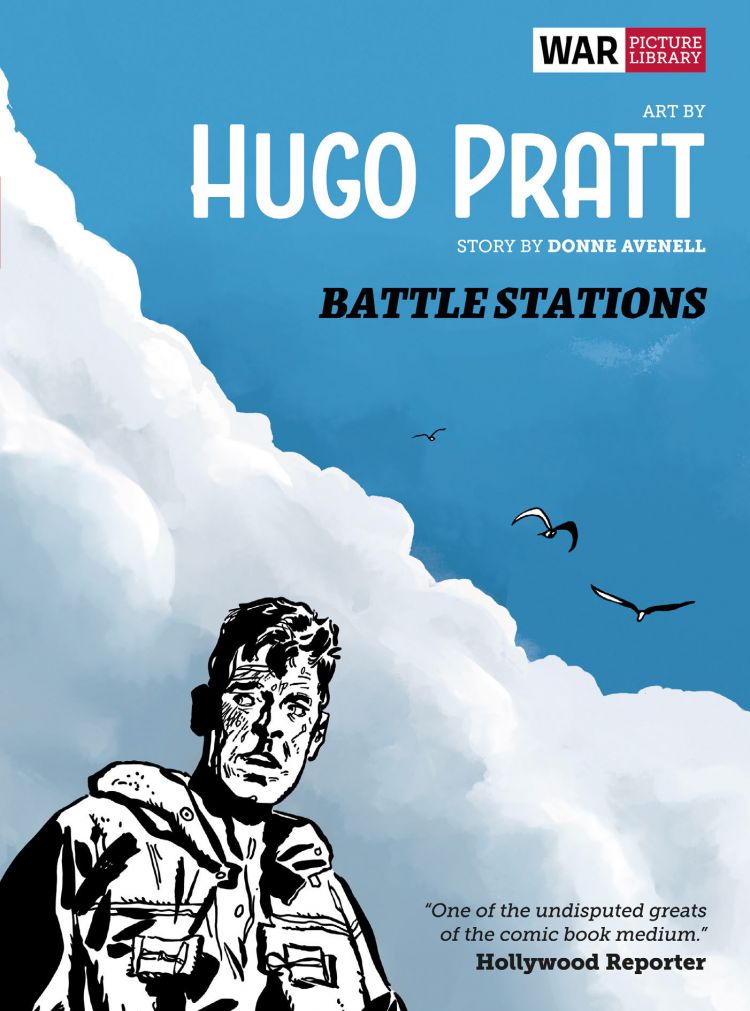 Hugo Pratt is one of the greatest comics artists of all time.
The Italian master's distinctive lines and storytelling finesse made him a legend, and yet his work on British war comics has largely been forgotten. No longer.
Here, restored and presented in a stunning new edition, is Battle Stations – a tale of stark terror and war at sea that first appeared in War Picture Library in 1963. It follows three survivors of a Nazi naval attack as they seek their revenge on a deadly U-Boat – no matter the cost.
Brutal, bloody and grimly heroic, Battle Stations could only be the work of the maestro himself, and marks the beginning of the Treasury of British Comics' mission to return Pratt's magnificent UK work to print.
An interesting look at a British silver age comic from a talented Italian artist.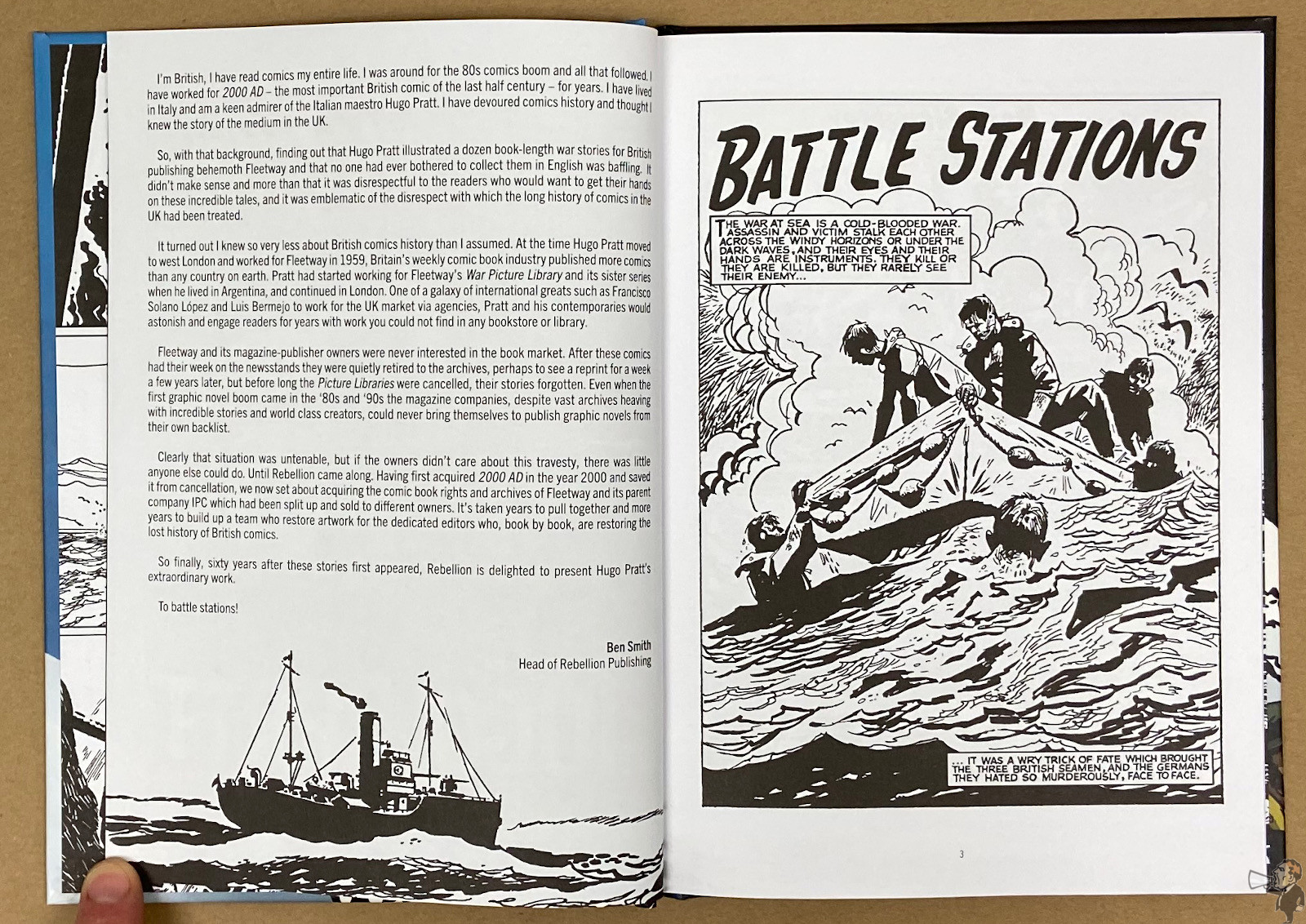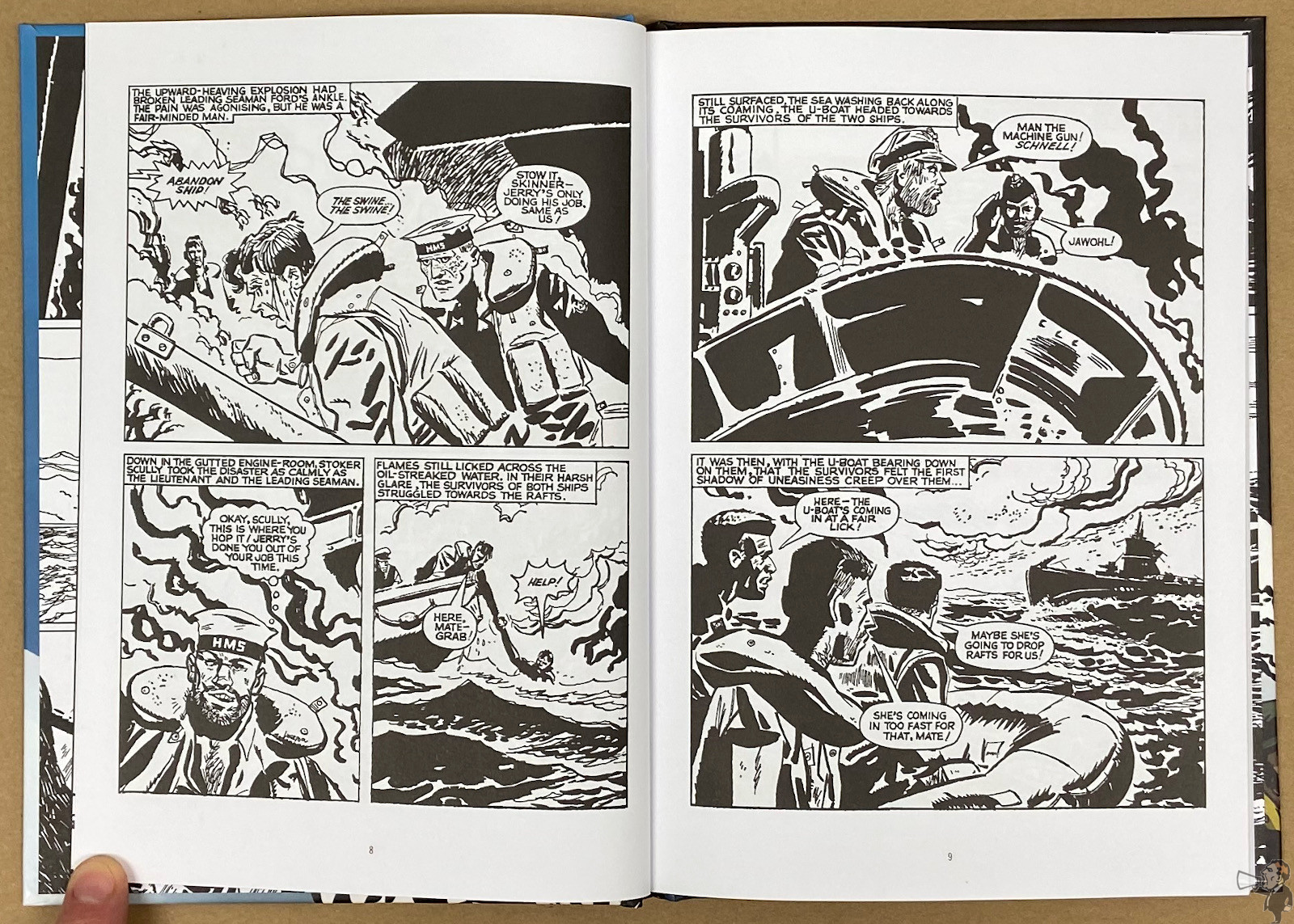 Rebellion has taken on British comic book history with the Treasury of British Comics imprint, and this is a great introduction. Pratt's name carries recognition and an entryway into the historical War Picture Library title.
Pratt takes top billing but Donne Avenell crafts an engaging story told in three chapters. We have a limited cast that is slowly expanded as they are fleshed out. Some great growth in the limited page count.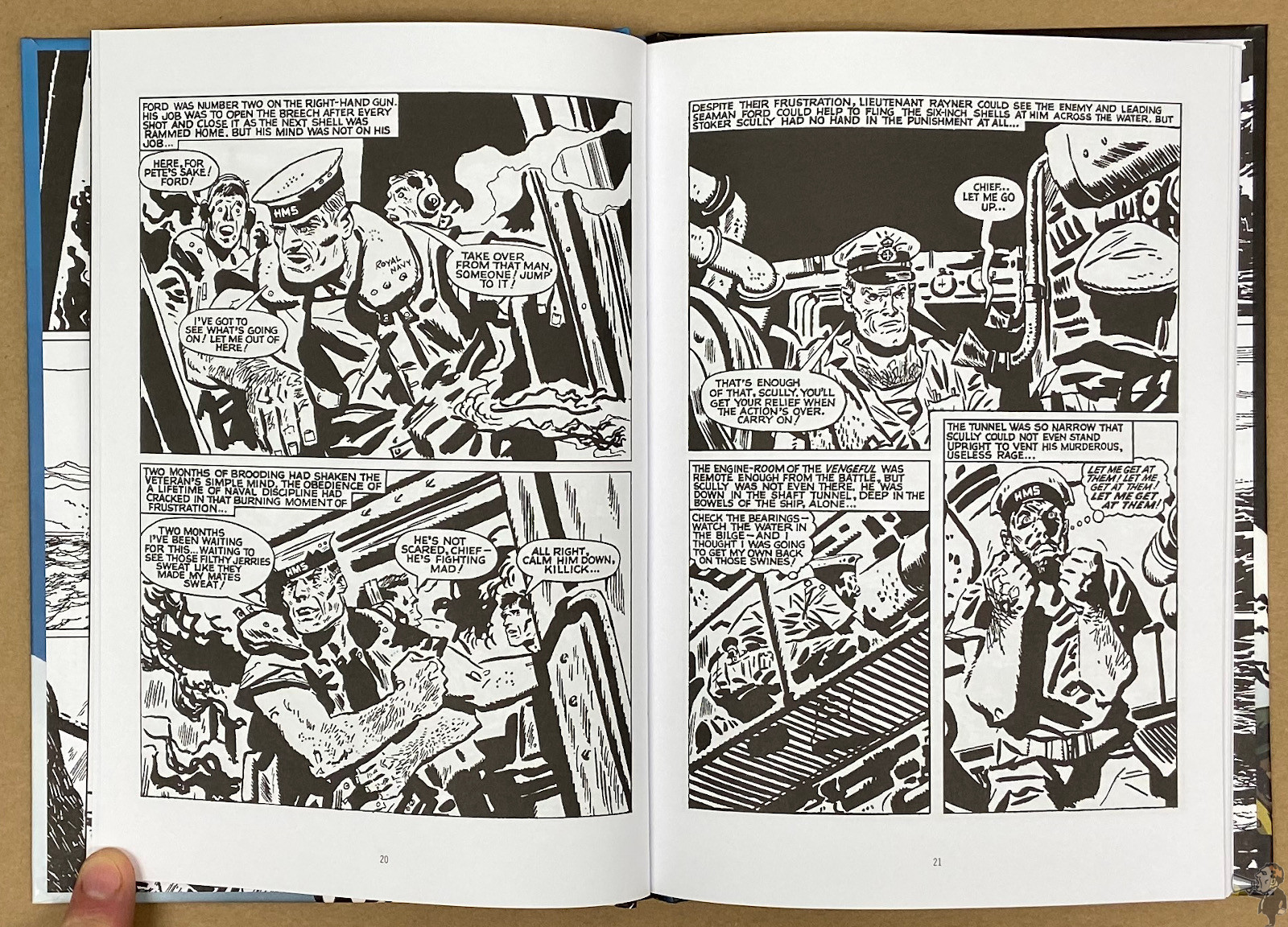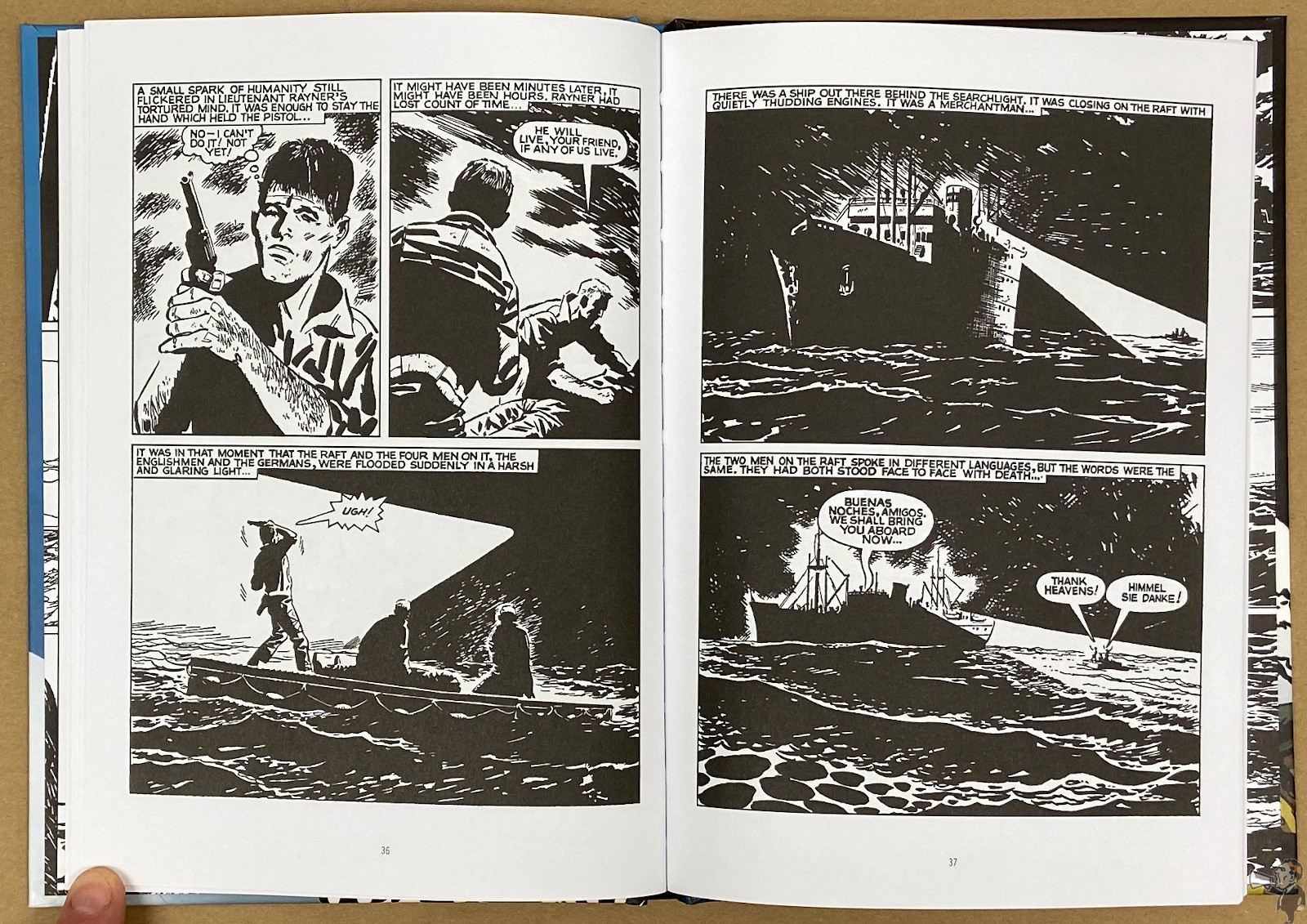 Most are picking this up for Pratt's artwork, but as you can judge from the images, it's early Pratt work. The bones are there and you can recognize Pratt, but the facial features are different and inks quite heavy. Perhaps it's the restoration work done.
Production is quite good: a thicker matte paper stock in a sewn hardcover binding. The design is black and white end to end.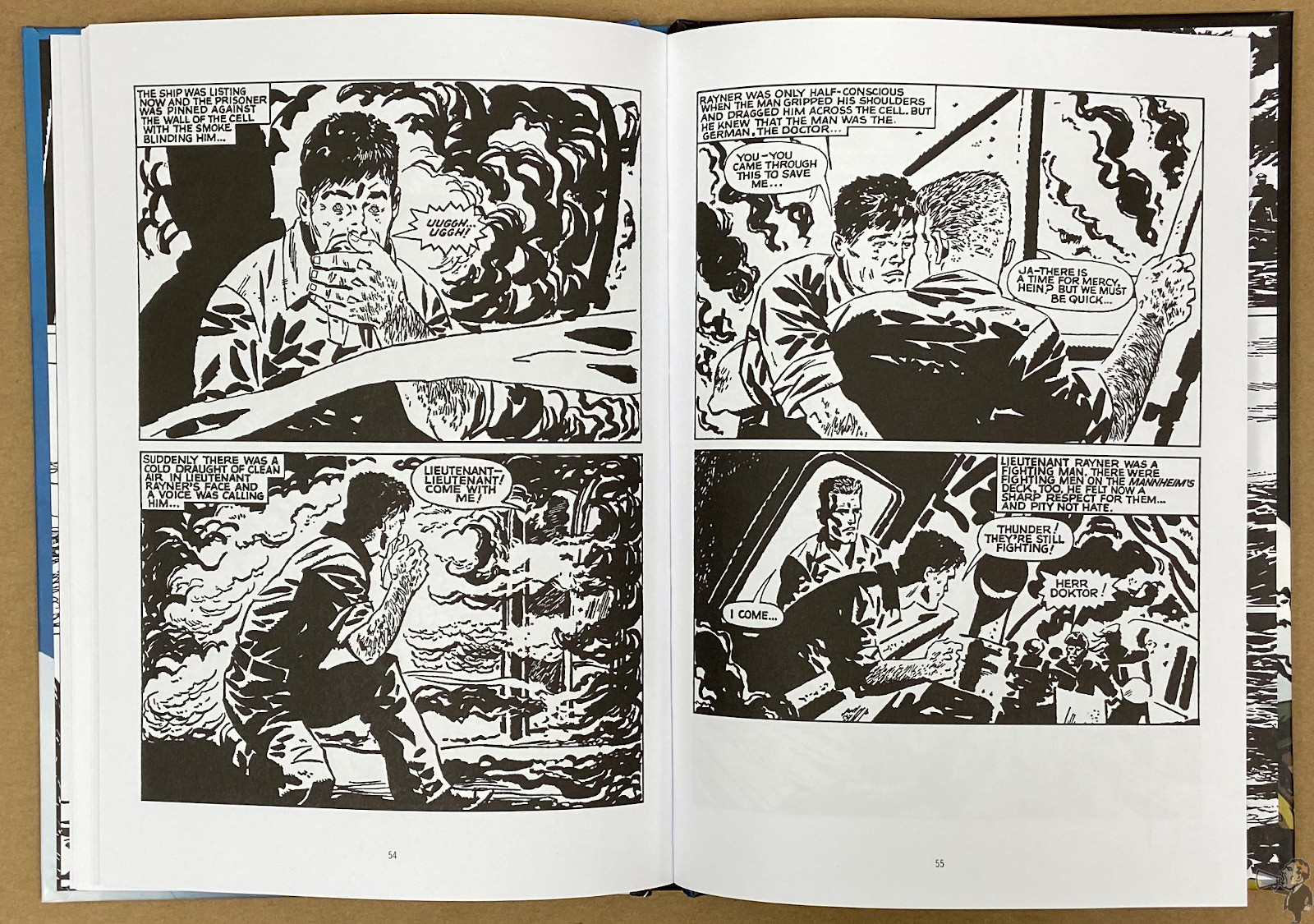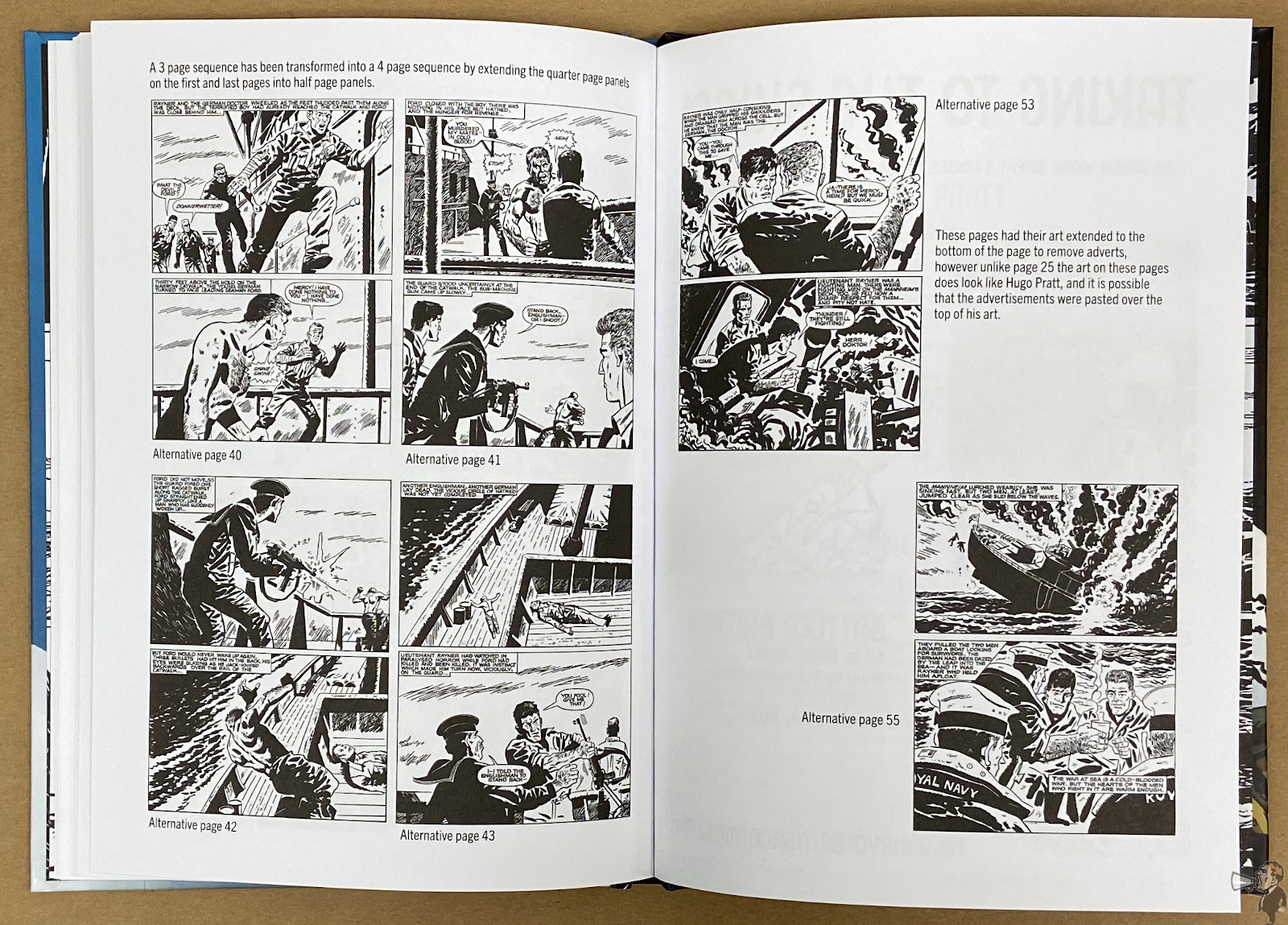 An engaging introduction to the line from Rebellion's publisher. There are a few pages at the end providing the original comic cover, it's reprint, and the changes done to panels between the two.
This was solicited through Diamond as a trade paperback and I was pleasantly surprised to receive a hardcover. At its size and page count, $19.99 USD is a bit pricey. Oddly, Rebellion lists the book as $18.99 USD but the price printed on the back is $19.99 USD.
Because of the size and cost of the hardcover this material may be more enjoyable via the digital edition.
---