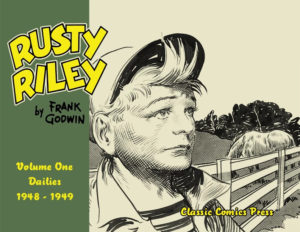 Classic Comics Press is pleased to present the first volume of Frank Godwin's masterful comic strip Rusty Riley.
First appearing on January 26, 1948, the comic strip follows the adventures of orphan Rusty Riley and his faithful dog, Flip. Leaving the orphanage, Rusty is hired by wealthy racehorse owner Mr. Miles in the Bluegrass Region of Kentucky. Soon Rusty is thrust into the world of horse racing with dreams of becoming a jockey and riding the thoroughbred Blaze!
This first volume of Rusty Riley dailies reprints the beginning of the strip – January 26, 1948, to November 29, 1949. There's also an introduction by Howard Chaykin (Black Kiss, American Flagg, American Century), an interview with Frank Godwin's daughter Diane, as well as a number of Frank Godwin illustrations covering the span of his long and productive career, many if full glorious color!
ISBN 978-0-98592-845-2
10″ x 8″, 342 pages
$49.99 USD
Order online: Amazon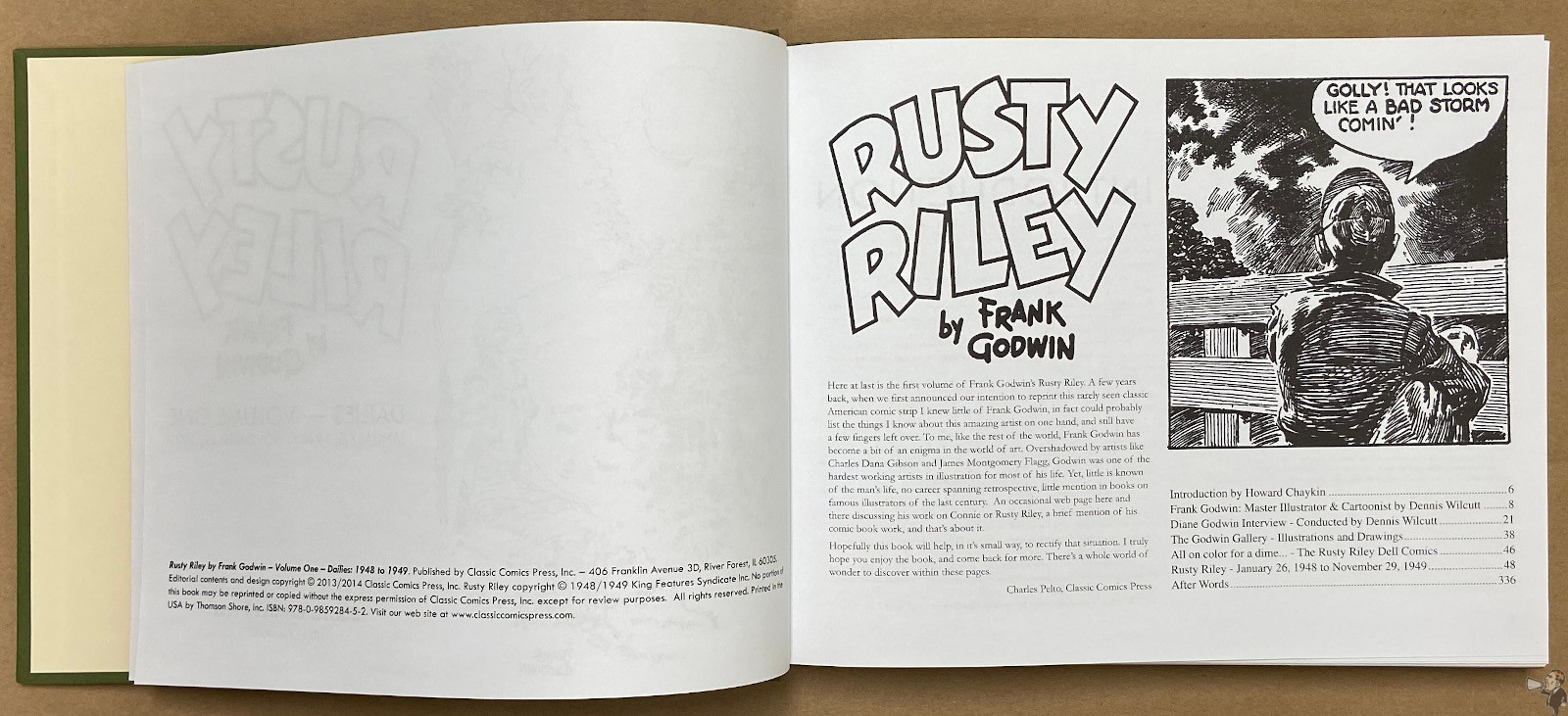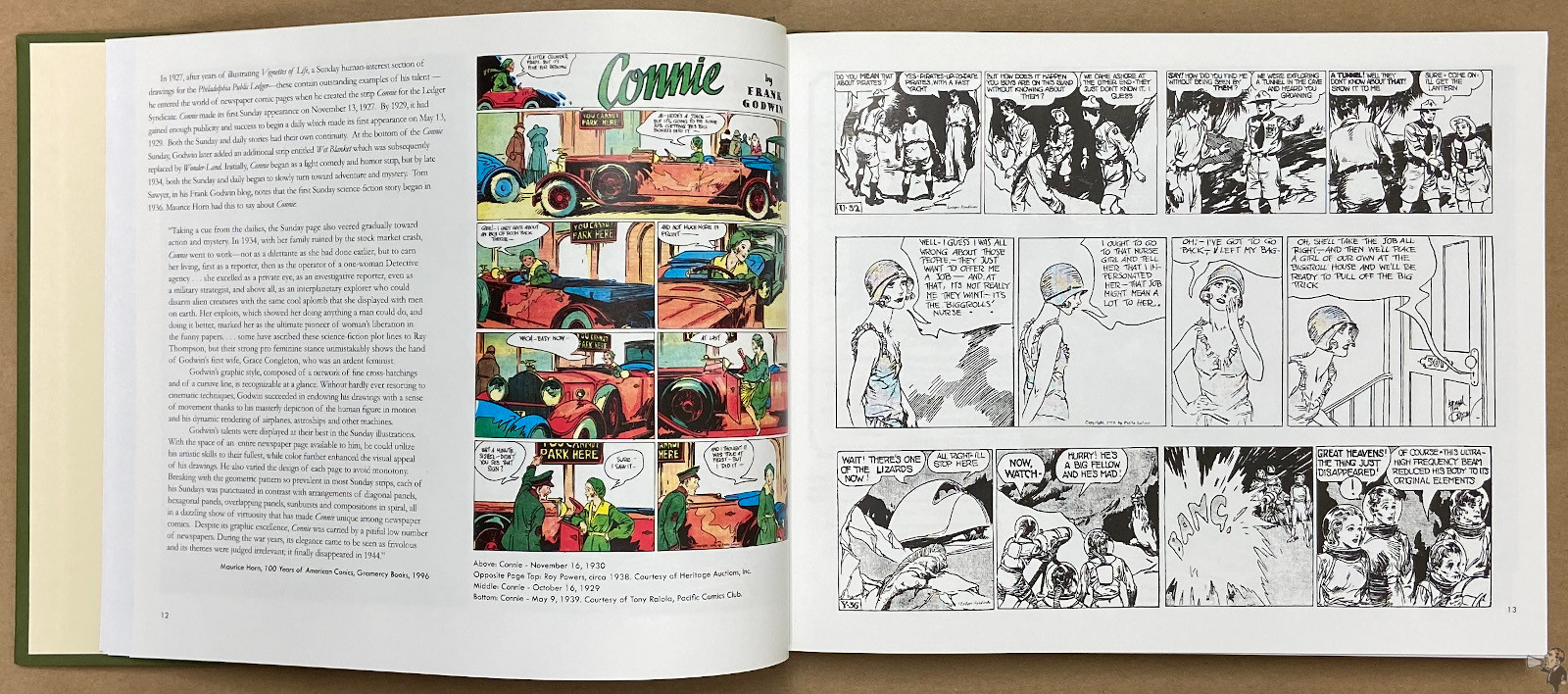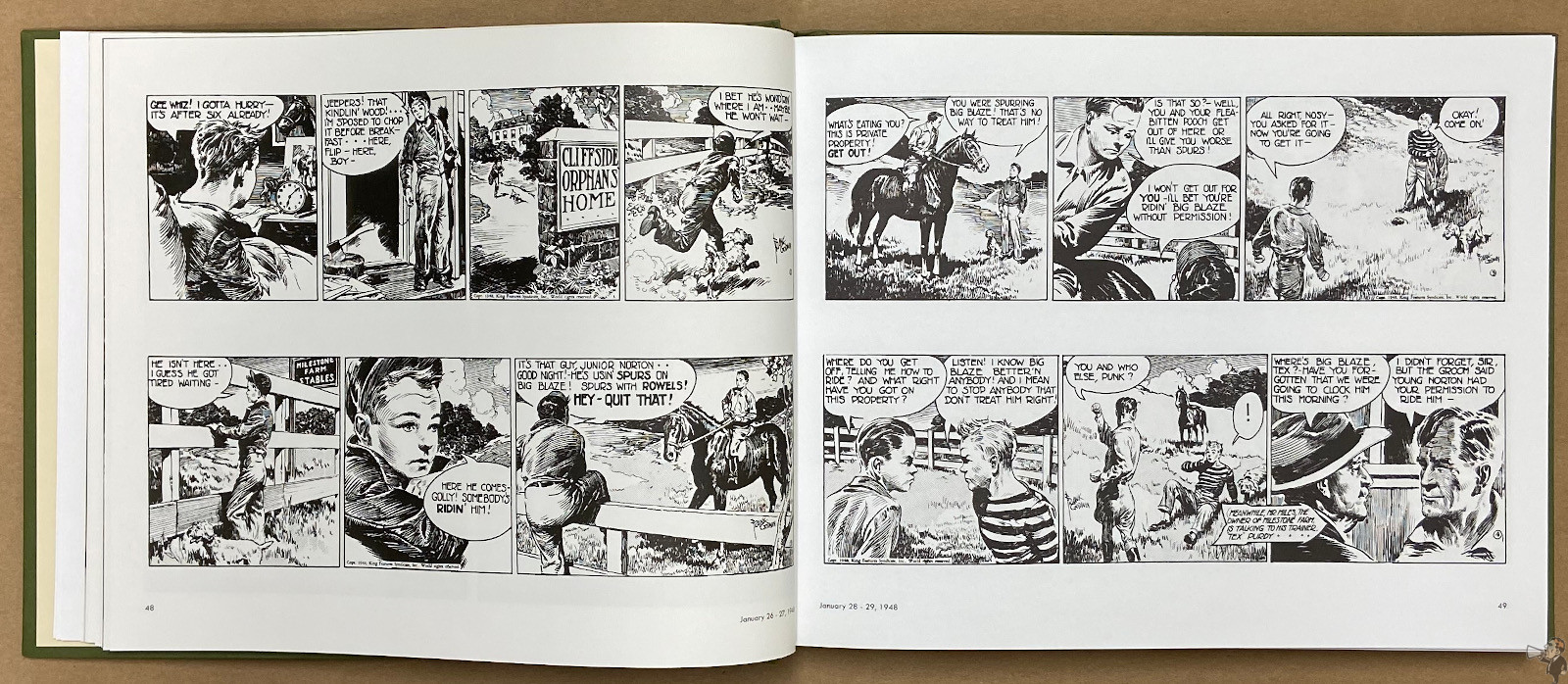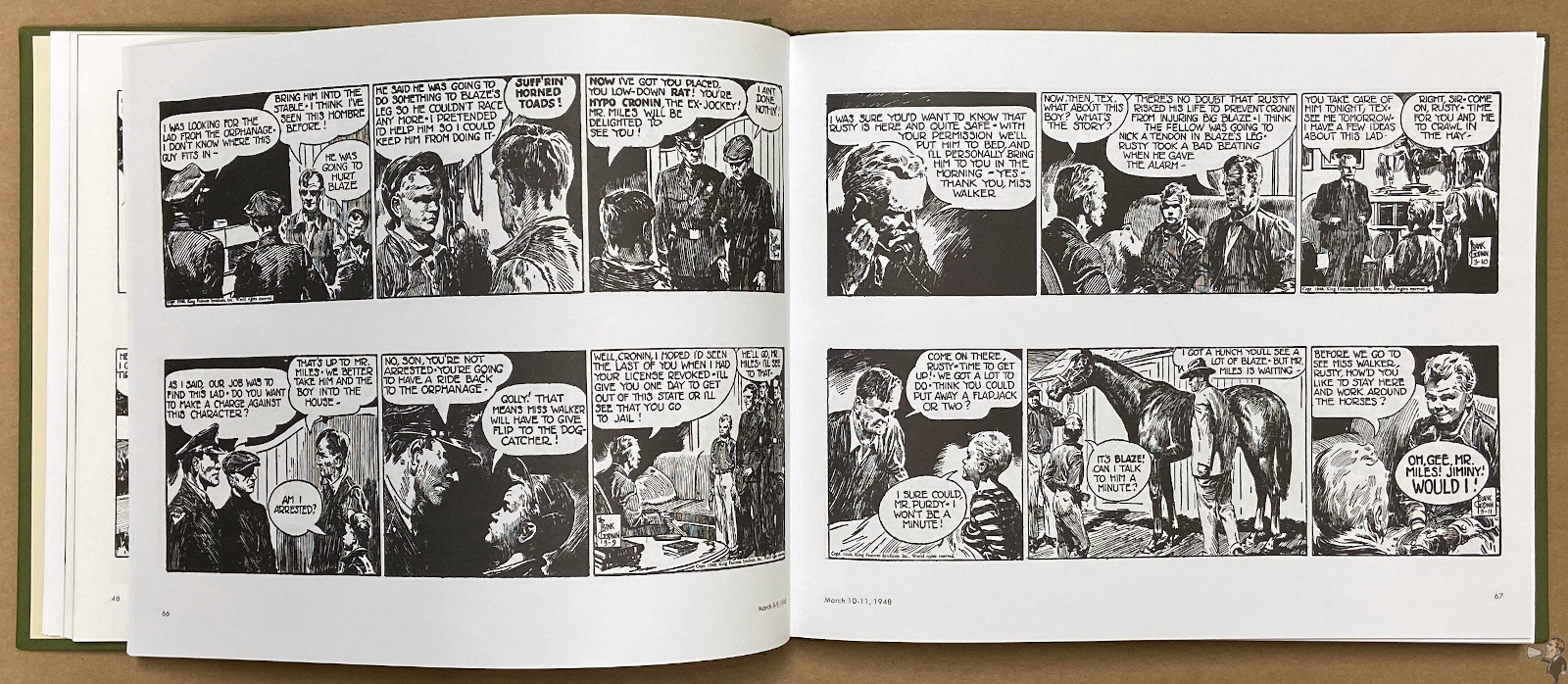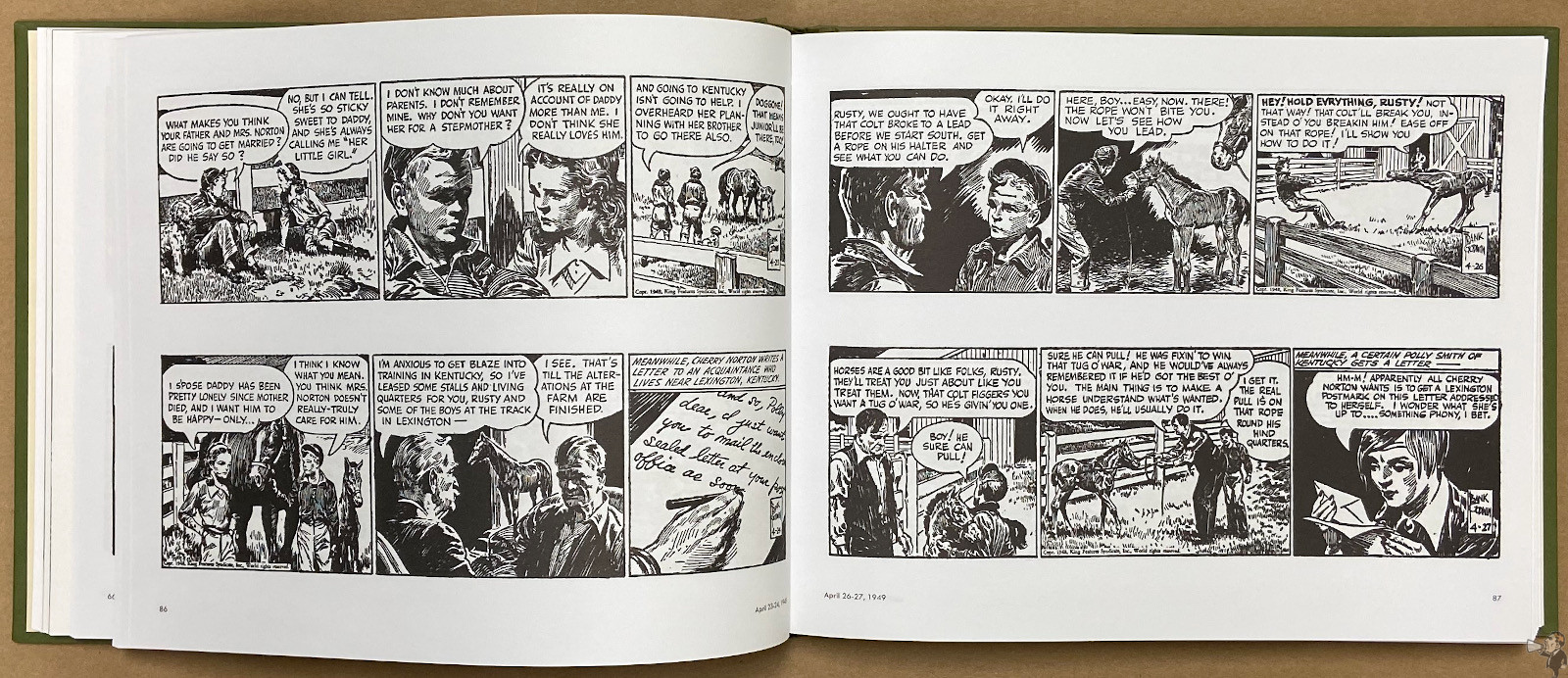 Godwin is a complete throwback to an earlier era, both in terms of writing and artistic style. While we're looking back at the material as historic, for readers in 1948 this would have looked quite dated.
Chaykin adds context to the material from someone older who experienced it later. He's pretty clear the art was the draw and the story a distant outlier, but I found the story wholesome and timeless in its message and morality. The golden rule should never go out of style.
The publisher's blurb says it all: orphan taken in by wealthy gentleman and adventure ensues. Godwin brings a varied cast of characters together in a caring and supportive manner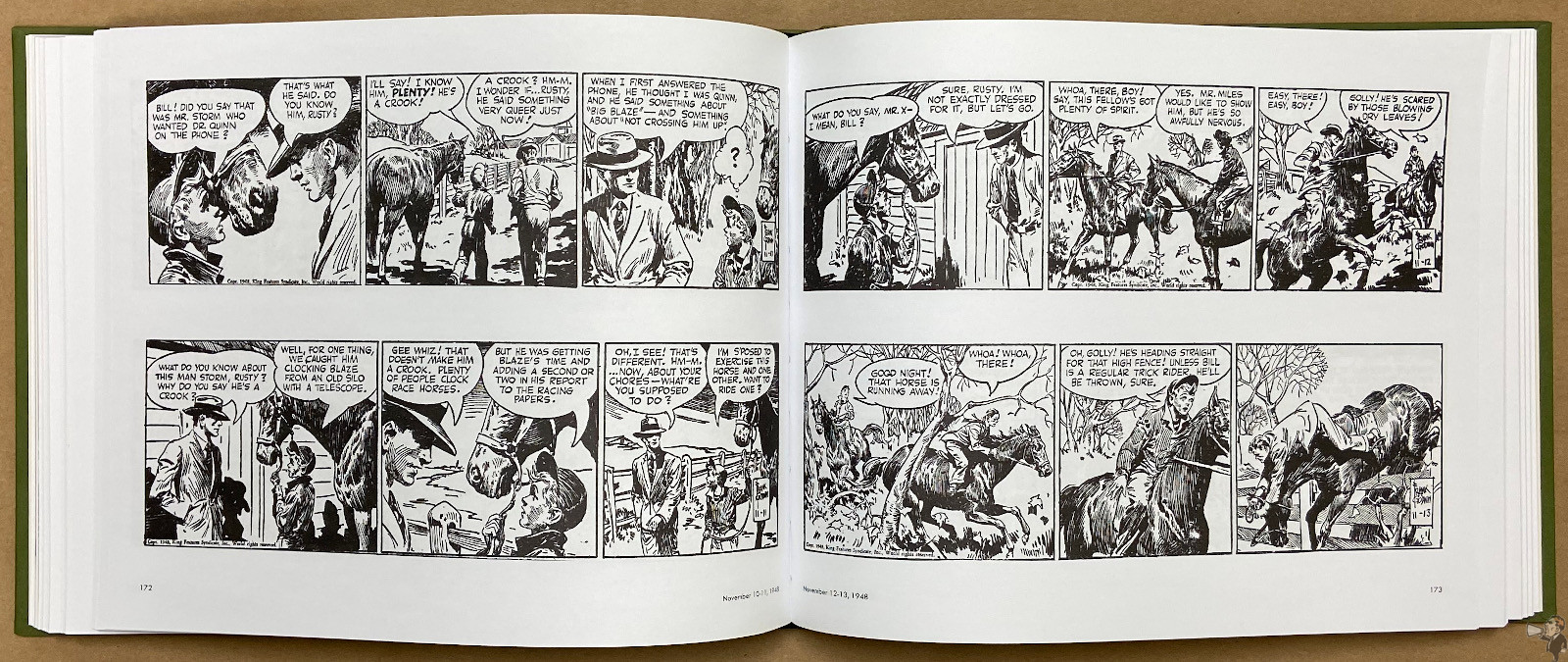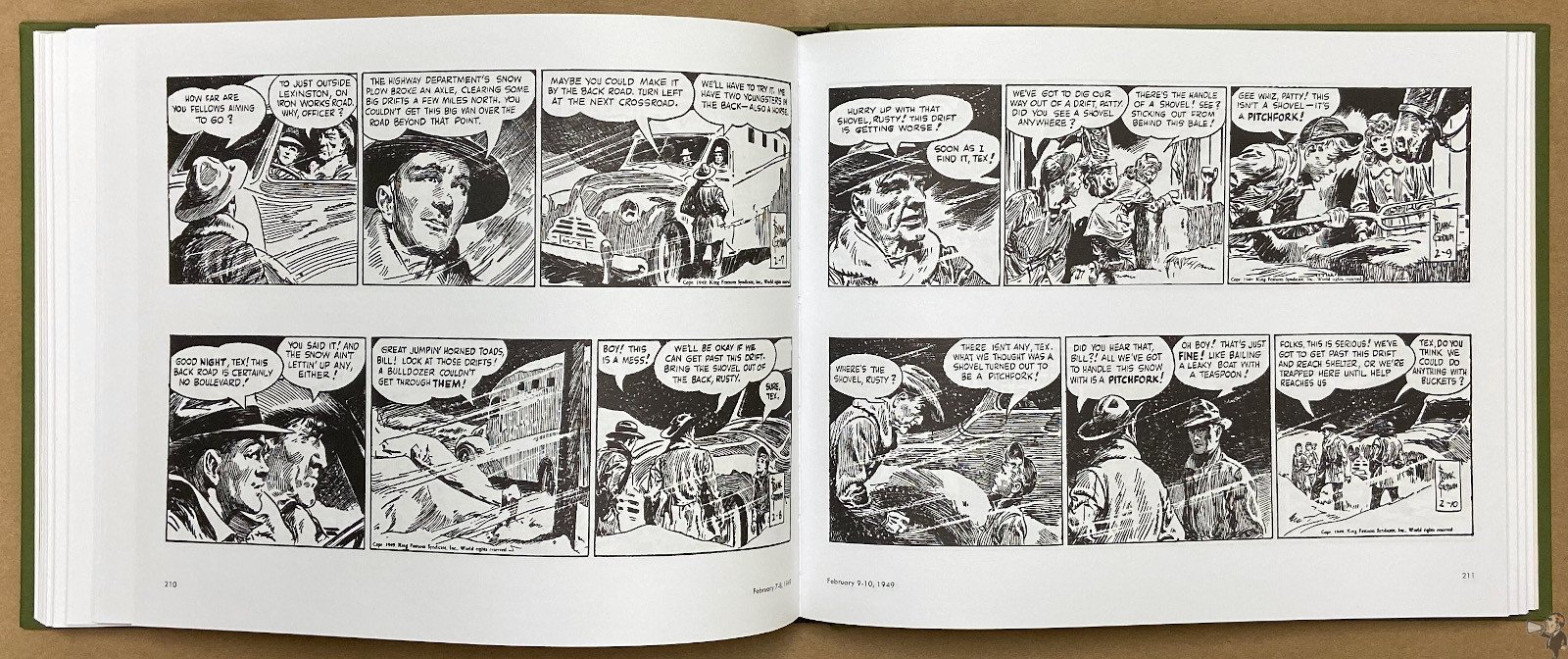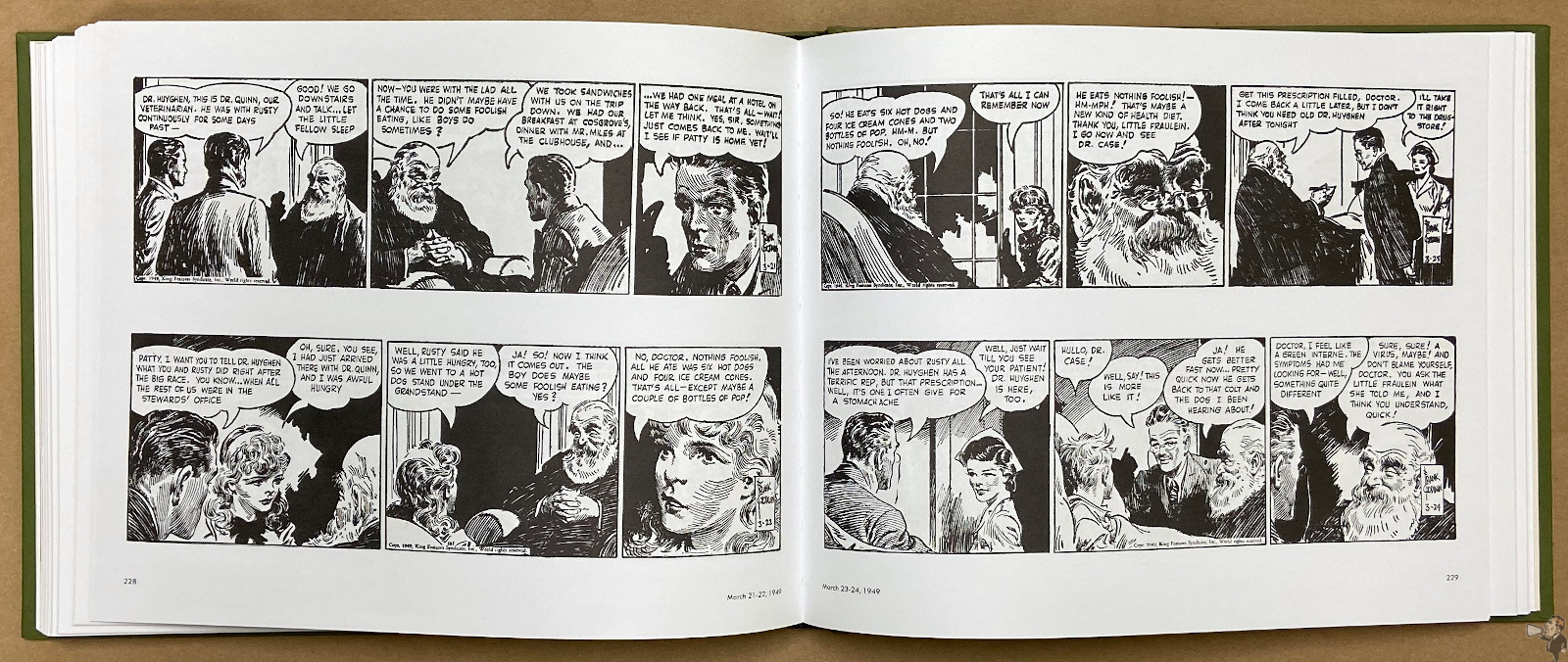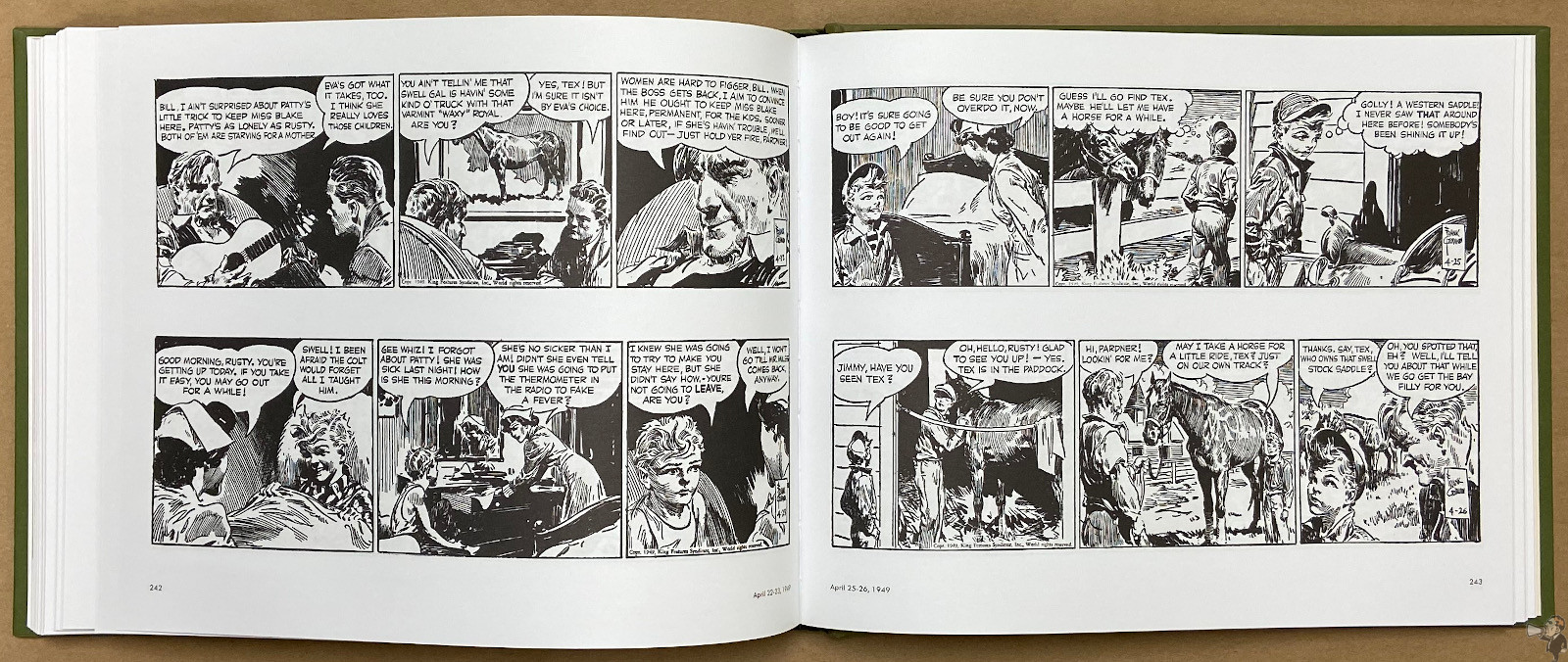 It's a wonderful presentation. With two strips per page, there's enough room to really get in there and enjoy the details. And it's the details that make Godwin's work: all that crosshatching and pen work, line after glorious layered line. Excellent reproduction of the strips, with nary a blur.
A well-produced book. Sewn binding of matte paper stock. Colour dust jacket. Strip date and page number along the bottom. The paper has some bleed from the opposite side and could have been a little thicker, but because the art is so ink heavy you don't notice it except in the negative spaces.
A wonderful collection of extras to accompany the strips: an illustrated biography, an interview with Godwin's daughter, and an afterword by Pelto. The reader can fully immerse themselves in the creator and his processes if desired.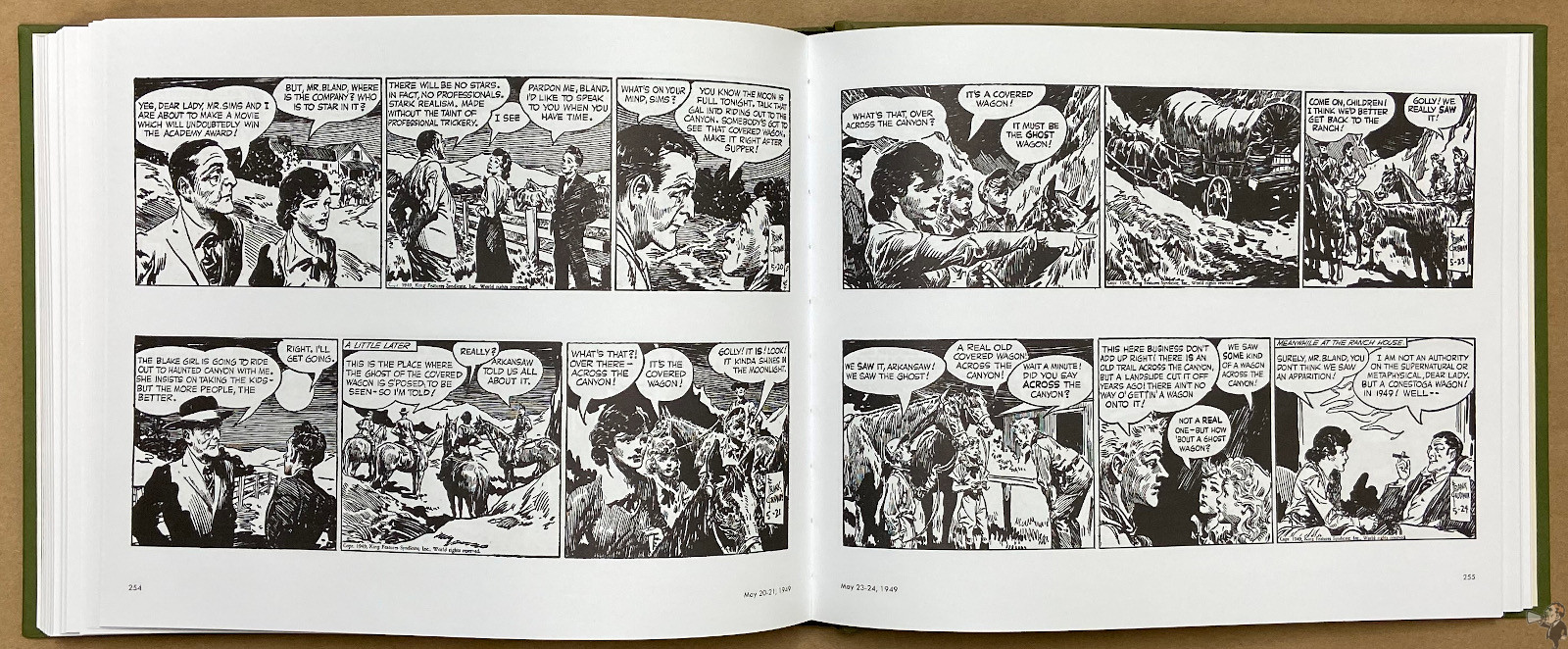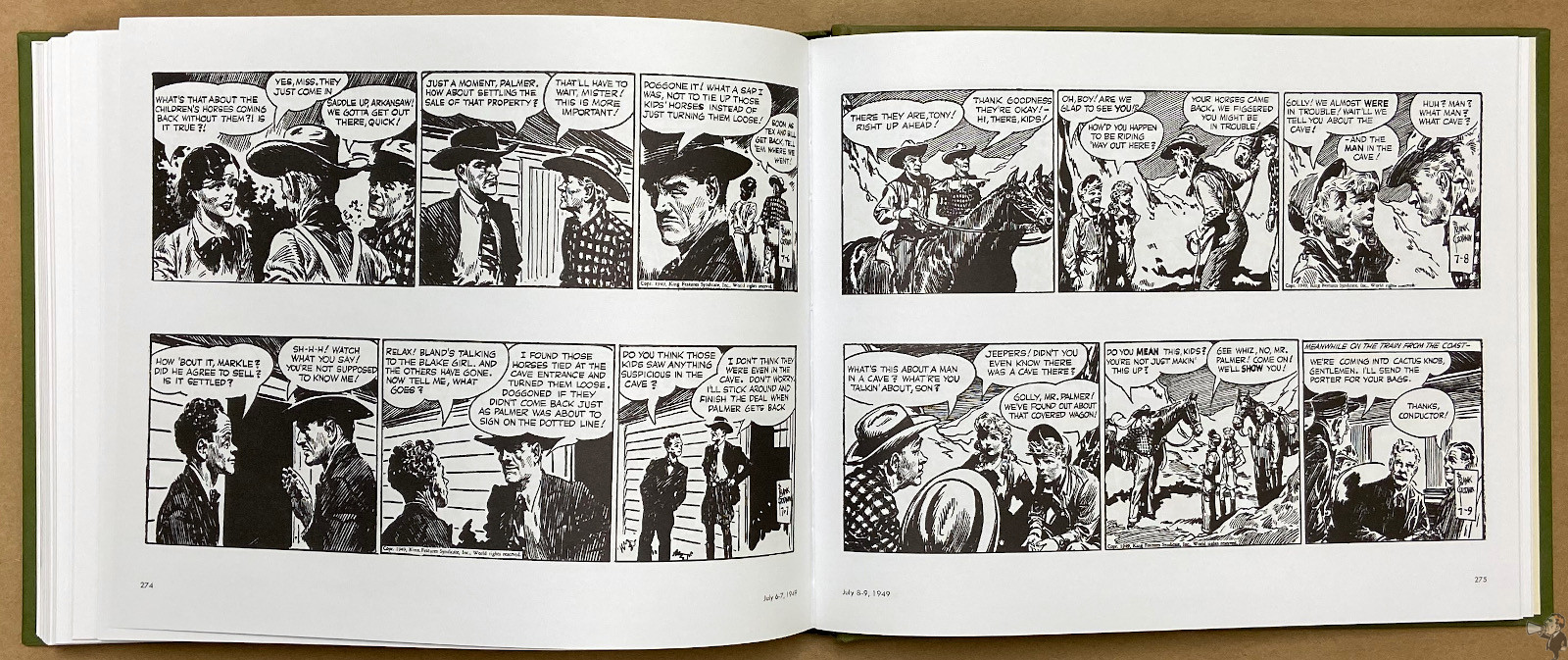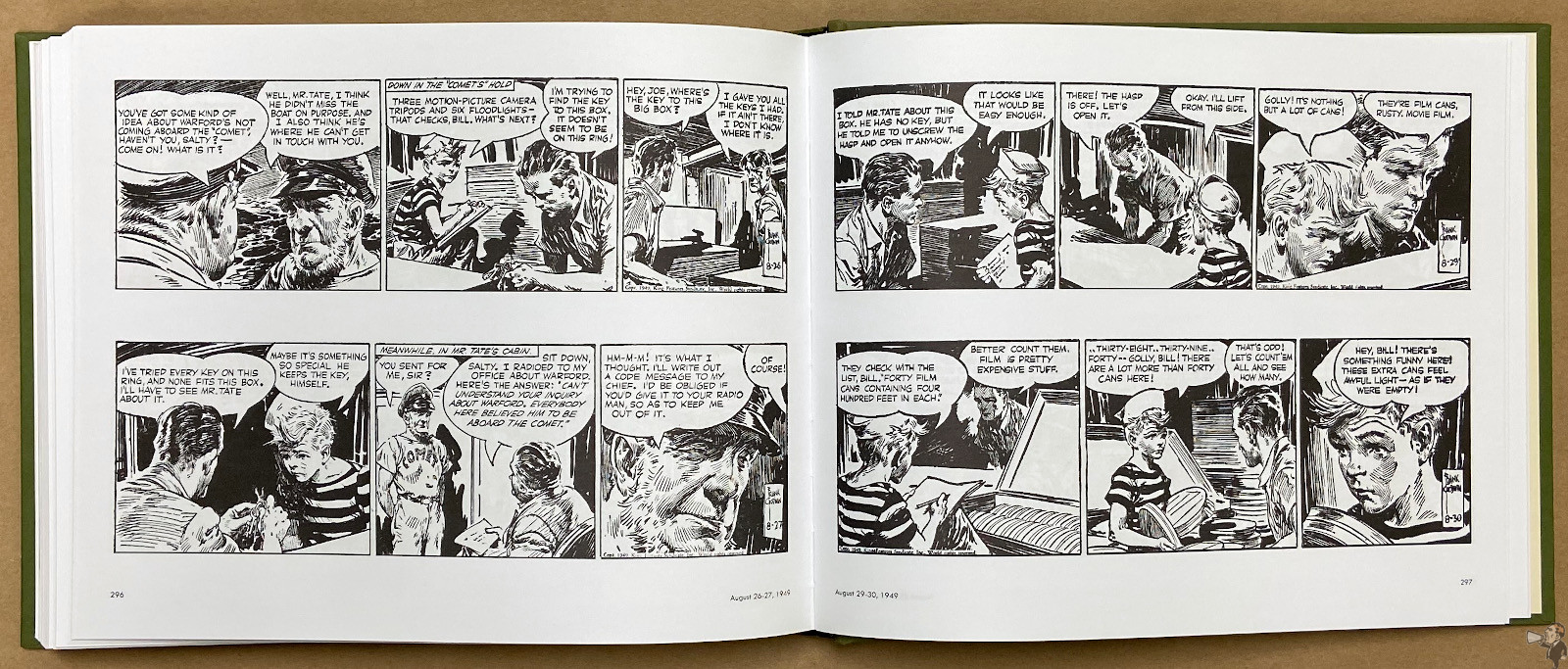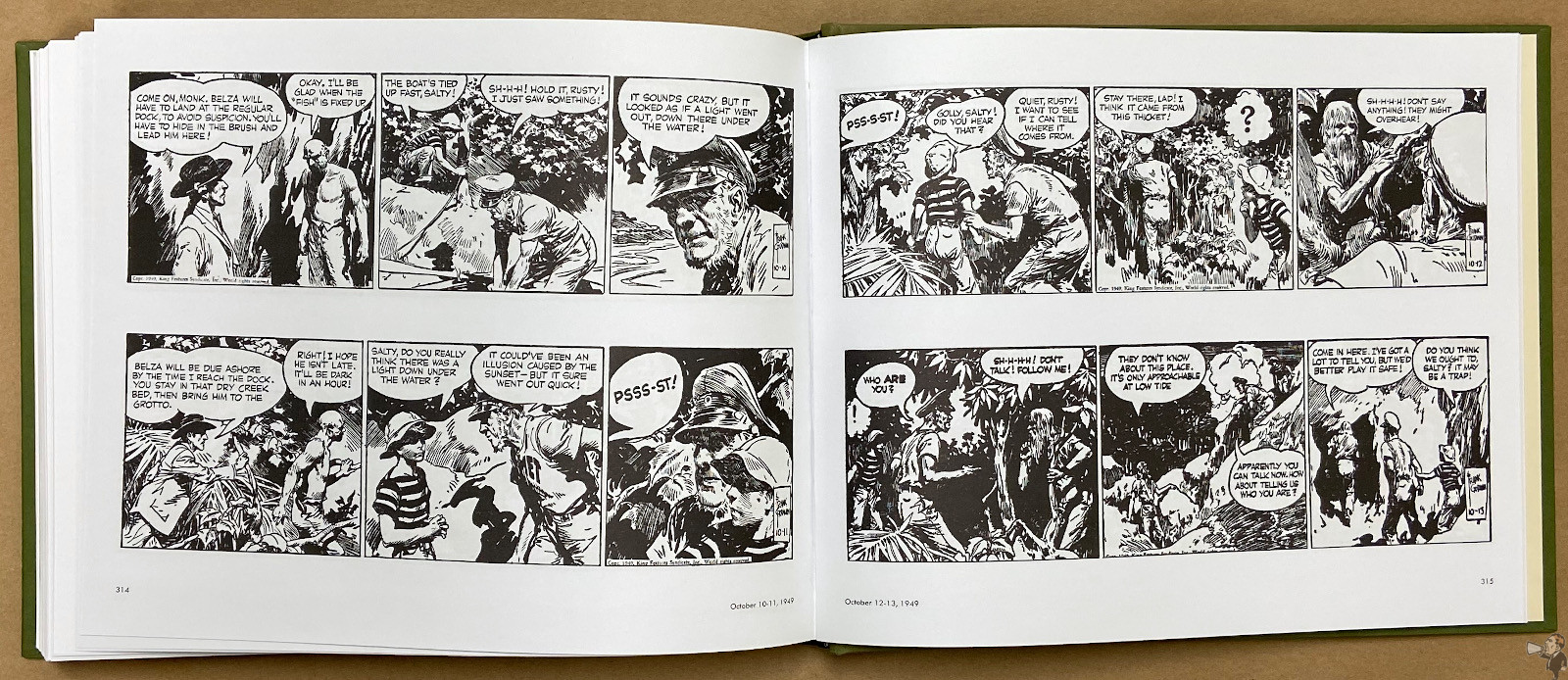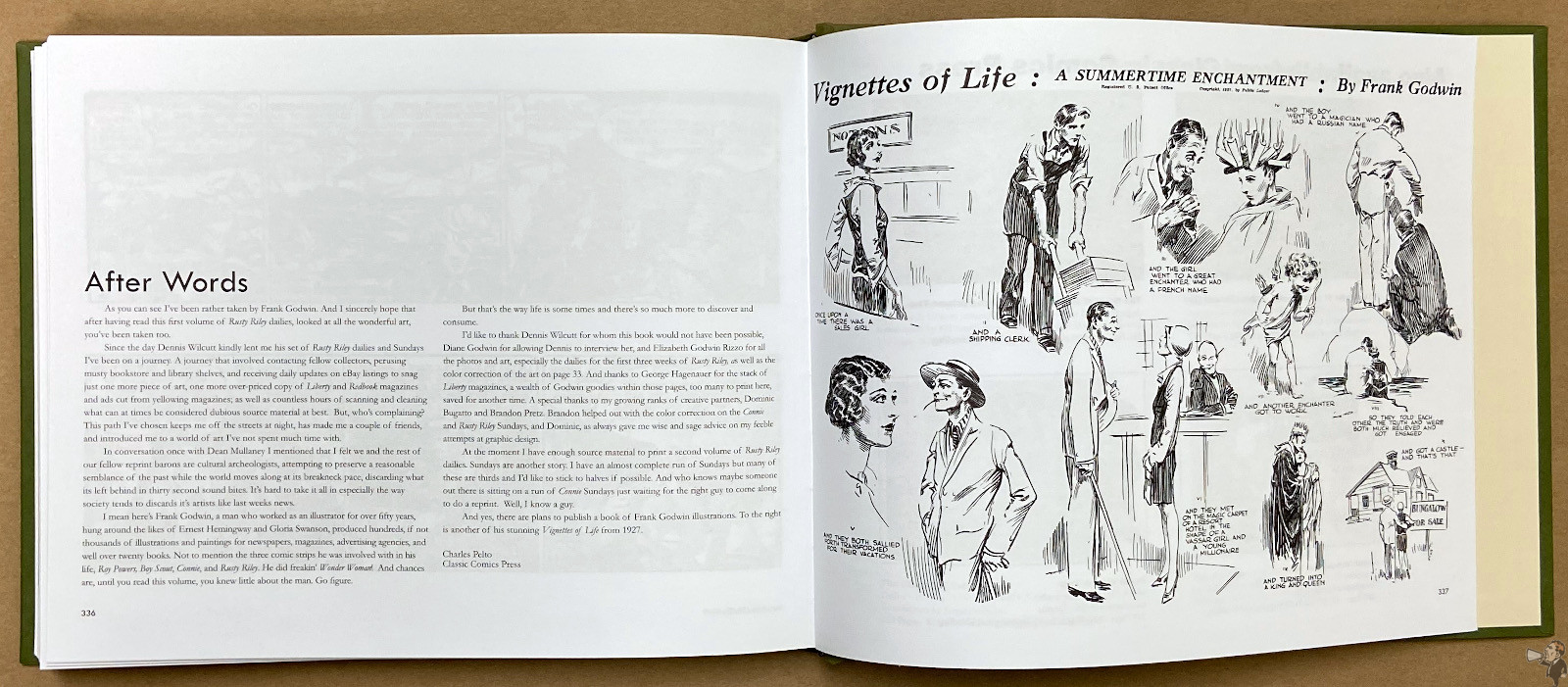 I don't know why exactly, but I struggled for months with this review. I greatly enjoyed the stories and art, but for vastly different reasons. The stories were pure joy: strong morals, straightforward villains, doing the right thing always triumphant.
The art is gorgeous in its technique and composition, but there's something odd about the faces. I can't quite put my finger on it, but no one is good looking. Too much ink work on the faces and it detracts. Hardly a detriment, but distracting.
---