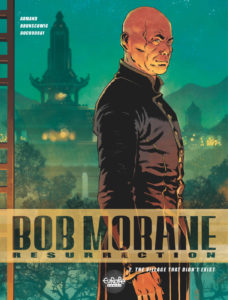 The all-new Bob Morane continues, following the heroic soldier into enemy territory. With his friend wounded, he's forced to seek aid in the village of Zamosho, the base of the terrorist organization Wal Jihad. His humanitarian operations to bring education to all of Nigeria are at serious risk—but from whom? On the other side of the globe, Sergeant Ballantine is finally a free agent again—but for how long? And when Bob Morane meets Tania Orloff, niece of the mysterious Mr. Ming, the tangled web of influences and objectives will develop even more knots…
Europe Comics, January 2018
Written by Aurélien Ducoudray and Luc Brunschwig
Art by Dimitri Armand
56 Pages
$5.99 USD
We continue to explore the technological side of the story, leading to more and more questions.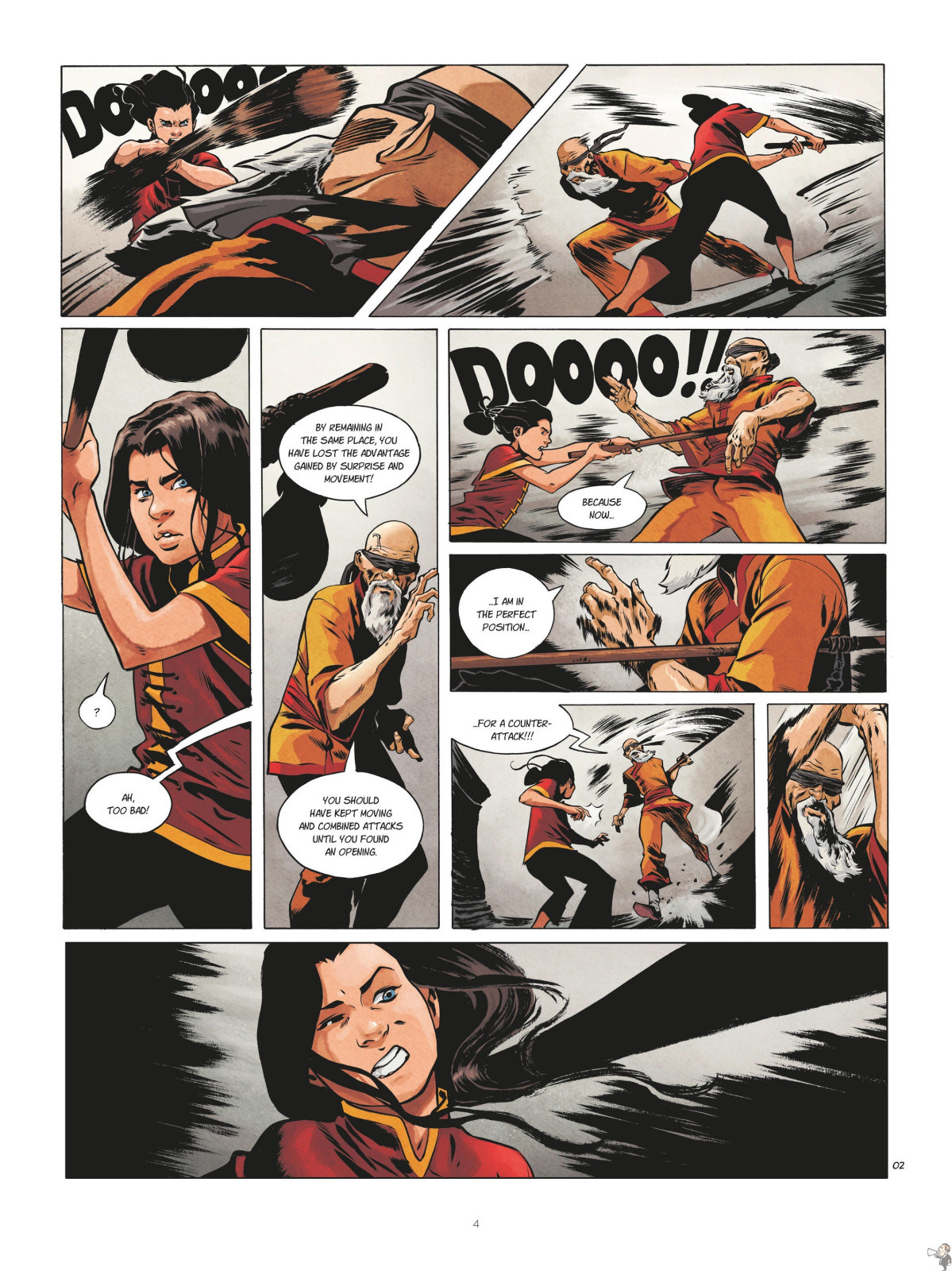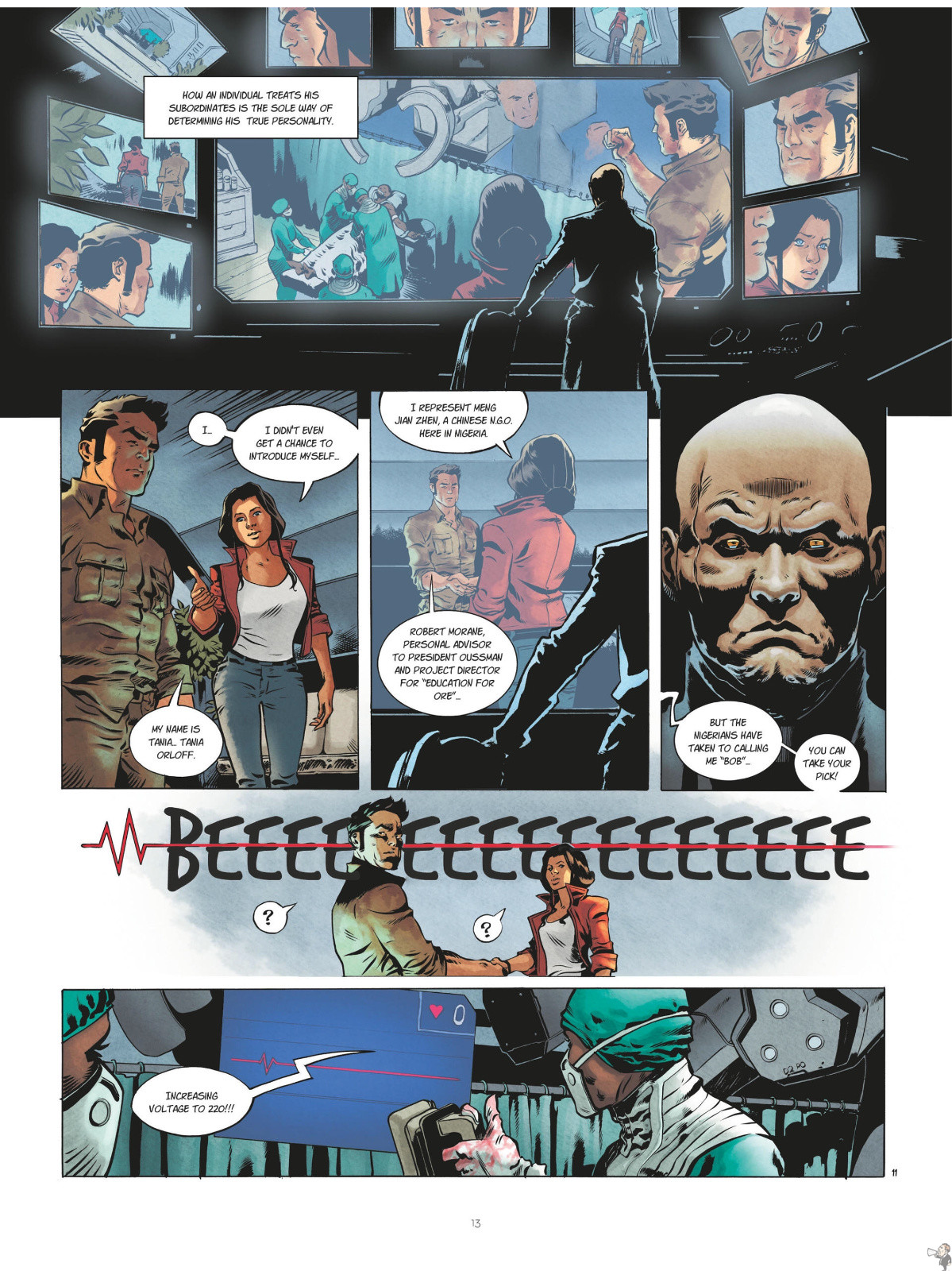 It's hard to discuss the story without giving too much away. Pieces from the previous volume begin to make more sense, and we move from an interesting action story in Africa to a benevolent dictator wielding advanced technology. There are some great flashbacks providing more context and insights, but the plot goes somewhere I wasn't expecting, or perhaps more accurately, was hoping it wouldn't go.
Dialogue stays on point for the characters as they've been presented. So far everyone seems quite rigid; no development or growth, but from the plot, it's still early.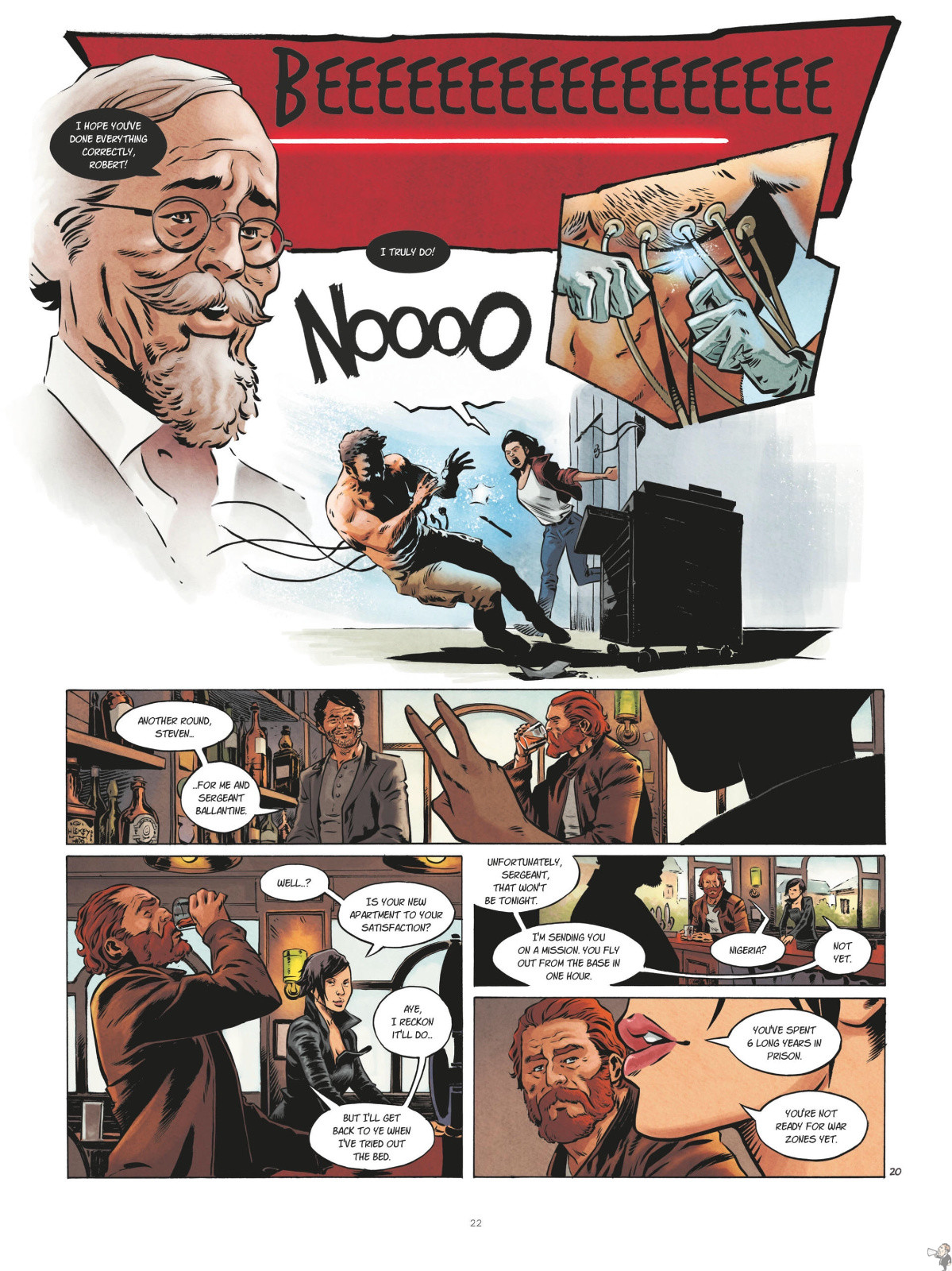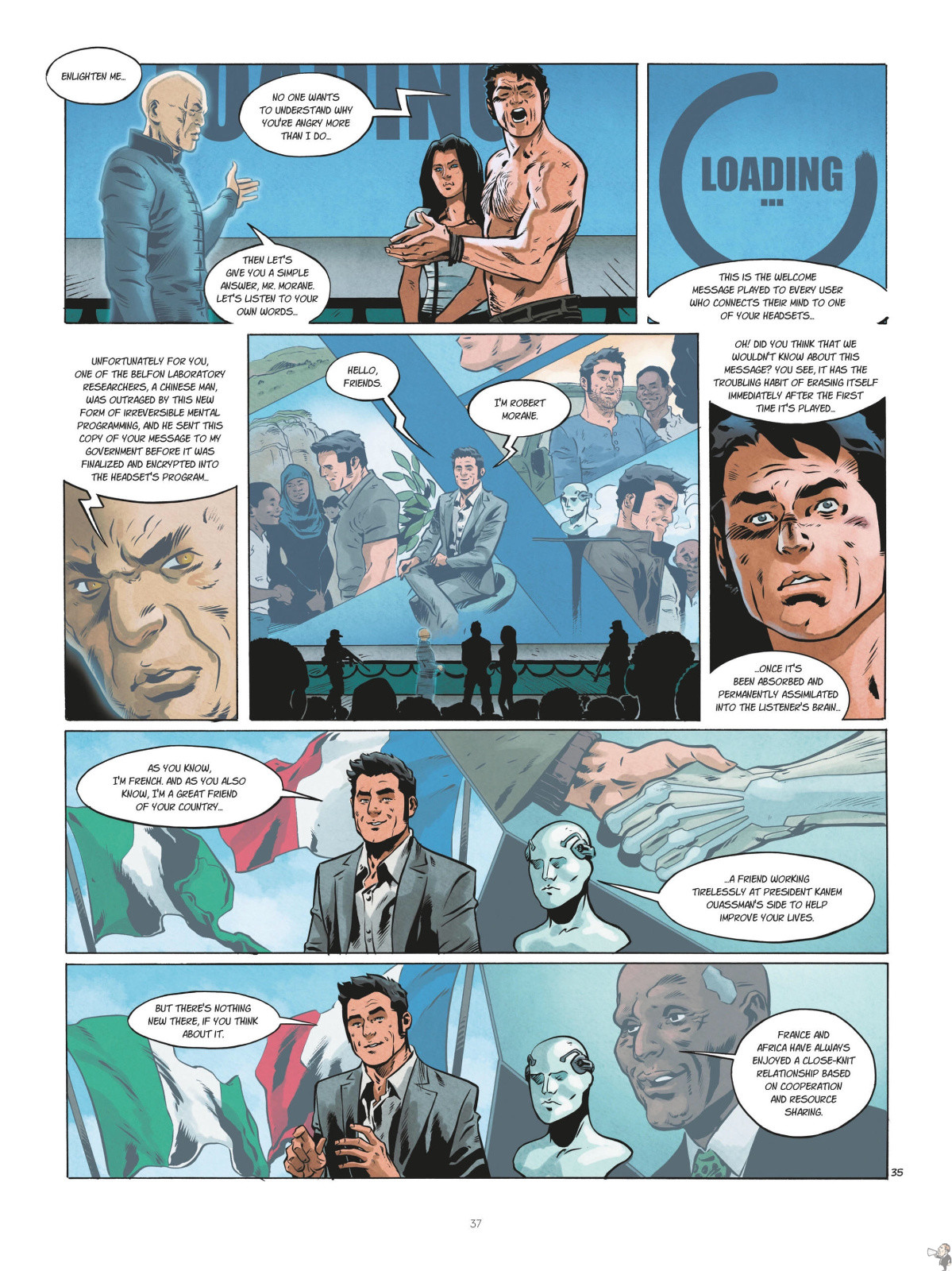 Armand's art seems less detailed than V1. I can't put my finger on it exactly, but characters and expressions don't look as nuanced. The story is now mixing real-world environments with science fiction advanced technology. Movement is expressed so well, fluid and dynamic.
Facio's colours continue to provide as naturalistic an environment as possible, with the advanced technological elements shiny and new.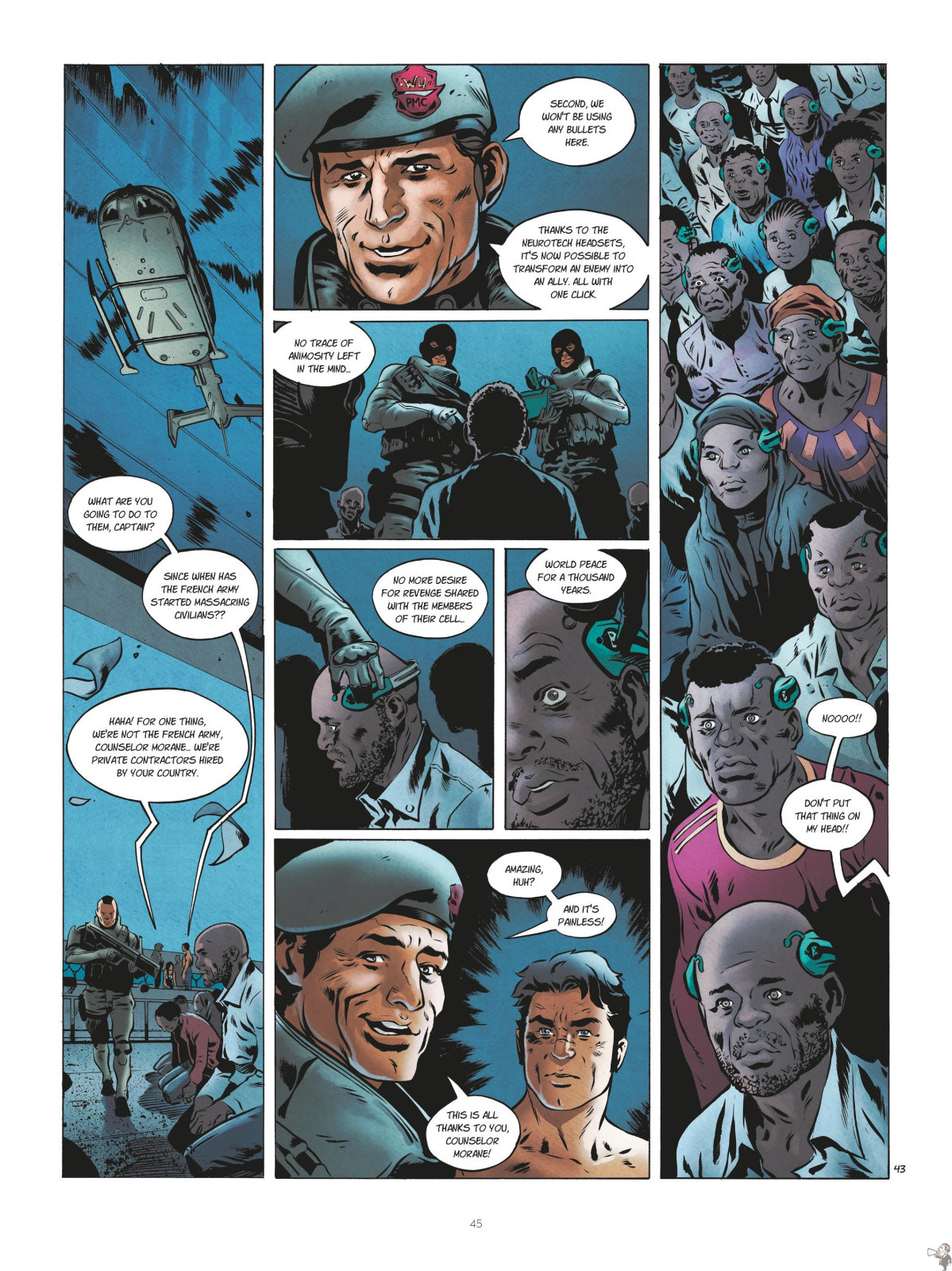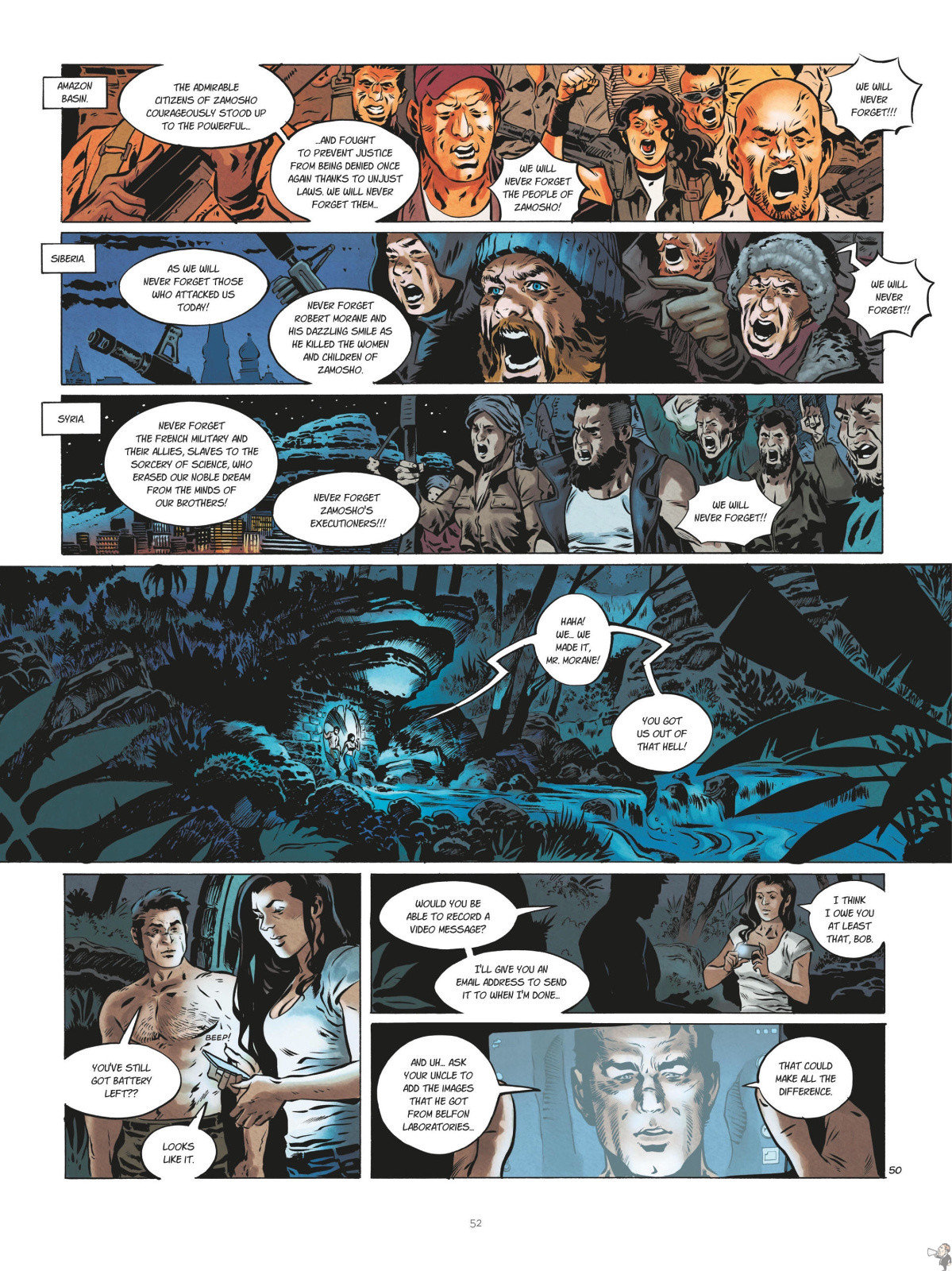 Please check out the preview below from Izneo, who provided my digital copy for review.
This originally appeared at Comic Book Daily.