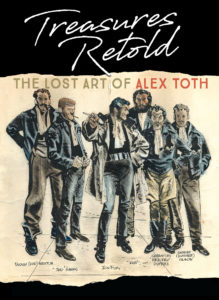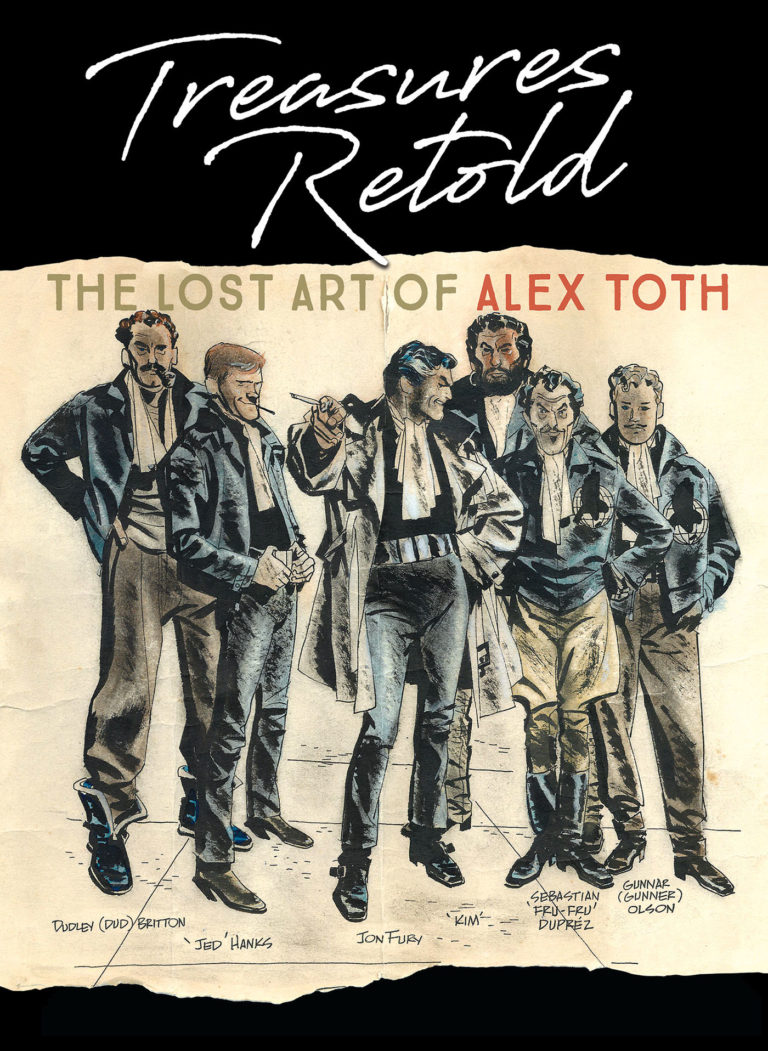 A blockbuster collection of rare and little seen stories and artwork by the legendary Alex Toth. Included are complete stories from the 1950s and beyond, recently discovered color animation storyboards and presentation drawings, sketches and doodles, industrial comics, and individual pages from obscure comics and magazines. It's a treasure trove that makes a fitting companion to the three-time Eisner Award-winning Alex Toth: Genius trilogy.
IDW Publishing, July 2019
ISBN 978-1-68405-412-1
9.5" x 13" Hardcover, 280 pages
I've slowly accepted the fact that there can never be too many Alex Toth collections. After the Library Of American Comics released their three-volume oversized Toth biography set they released Bravo For Adventure in the same size and format. Now they've added a fifth volume to the LOAC Toth library, Treasures Retold.
This volume presents complete issues or stories from a variety of sources and periods in Toth's career, 1950 to 1982. Varied is an understatement: this is a collection of comics you've probably never heard of, let alone seen.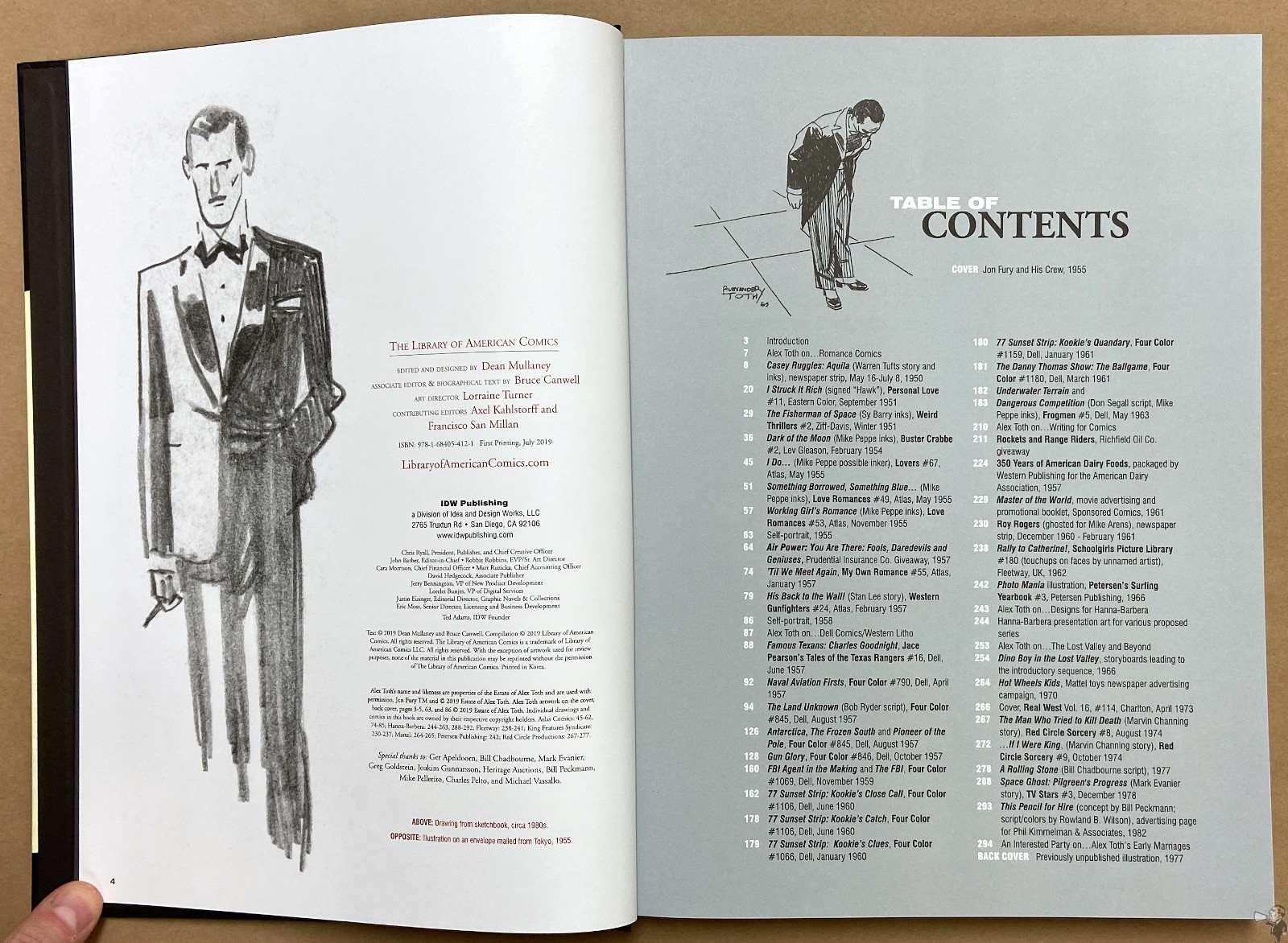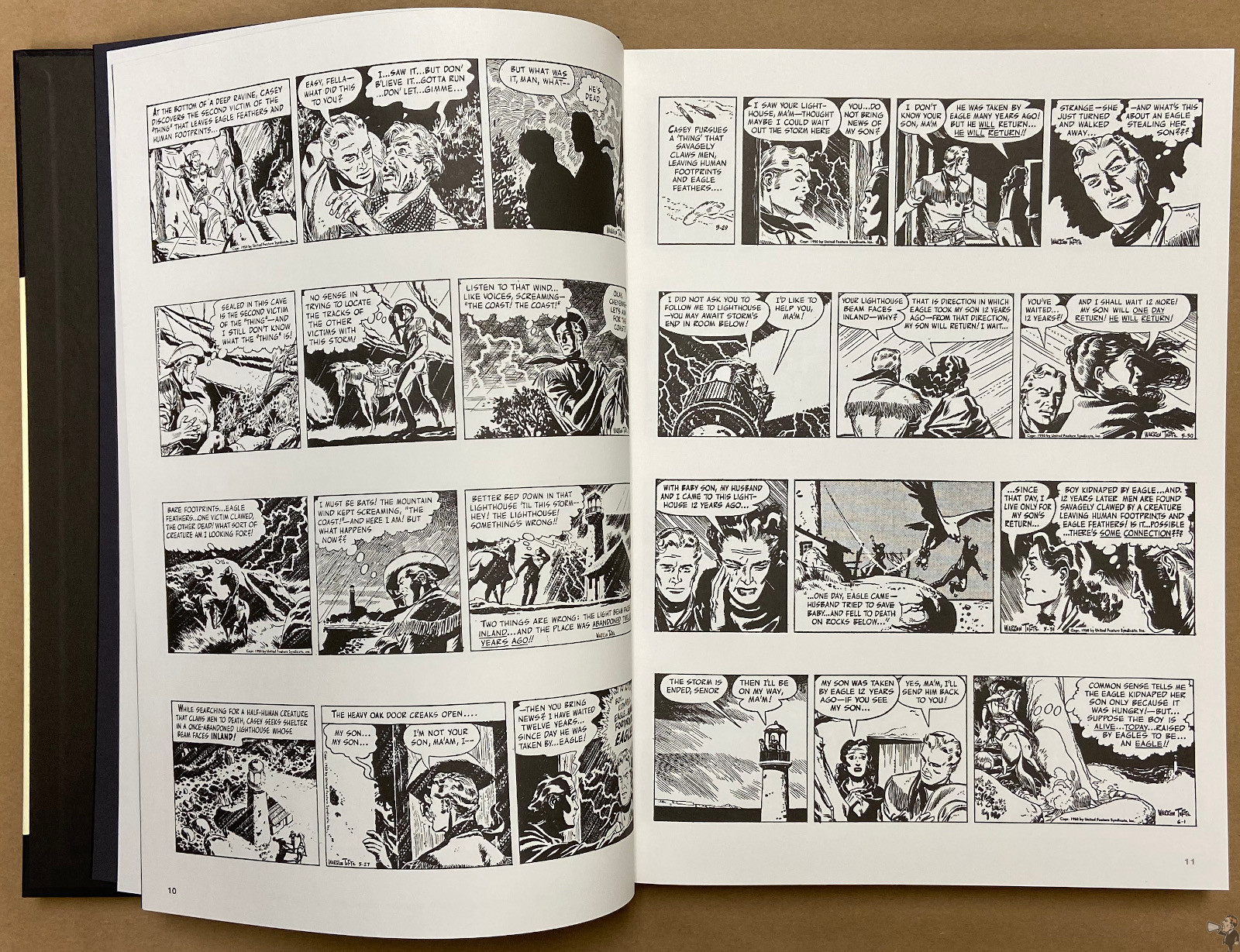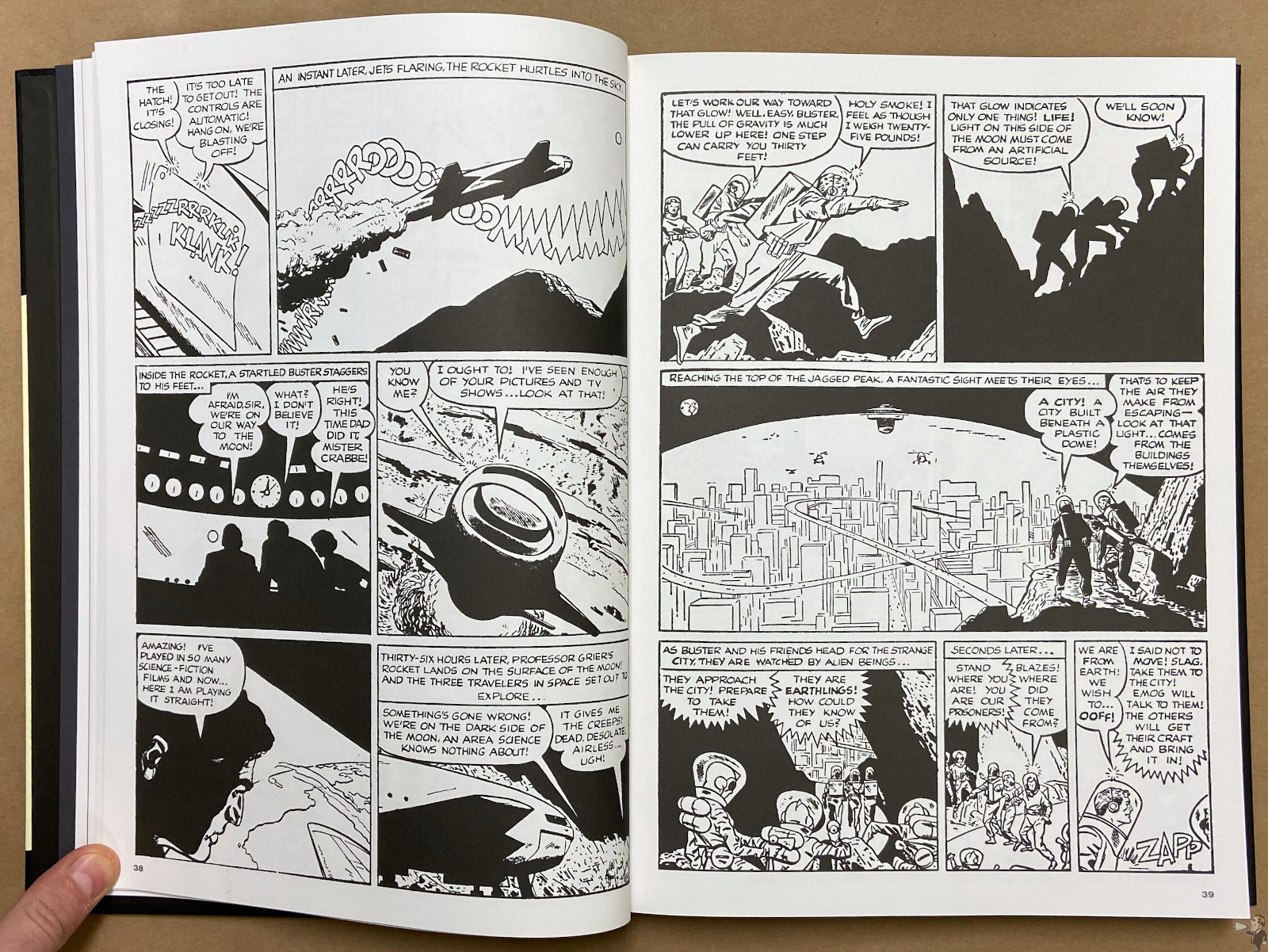 The variety of material makes the read engaging as the stories change genres constantly, plus the move from full colour, spot colour and black and white. Then the mix of newspaper strip, comic, promotional pamphlet, and more.
Above it all is Toth's clean lines and superior storytelling. While the stories may not win any prizes for creativity we're here for the art.
Canwell contributes six single pages essays on Toth and the material presented: romance, Dell and western, writing, designs, television, and marriage. An excellent look at this creator and the material contained within each chapter. I did find it odd when Canwell would mention material looking better in another format; I'm guessing they couldn't get that for this volume so they settled for the next best thing?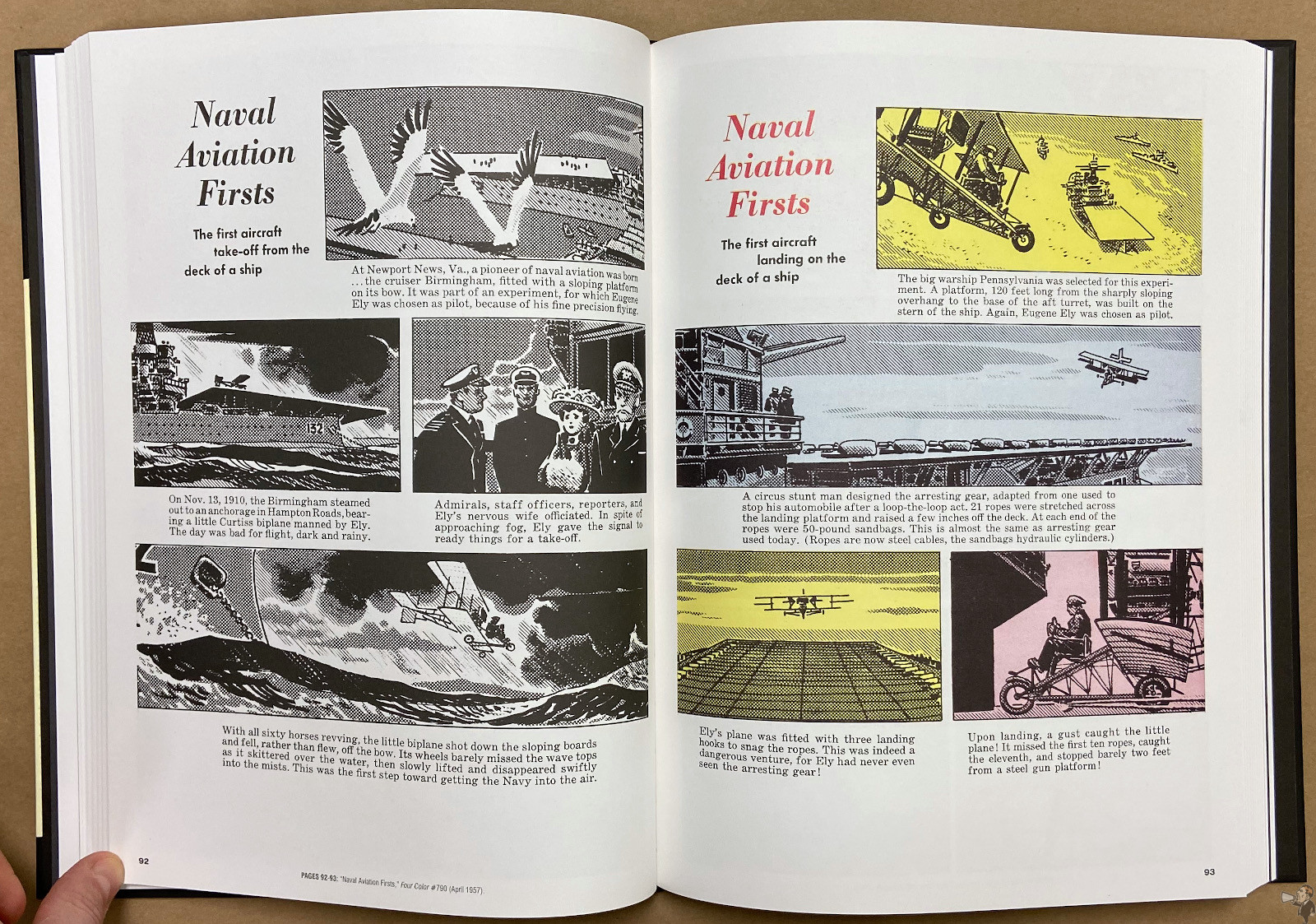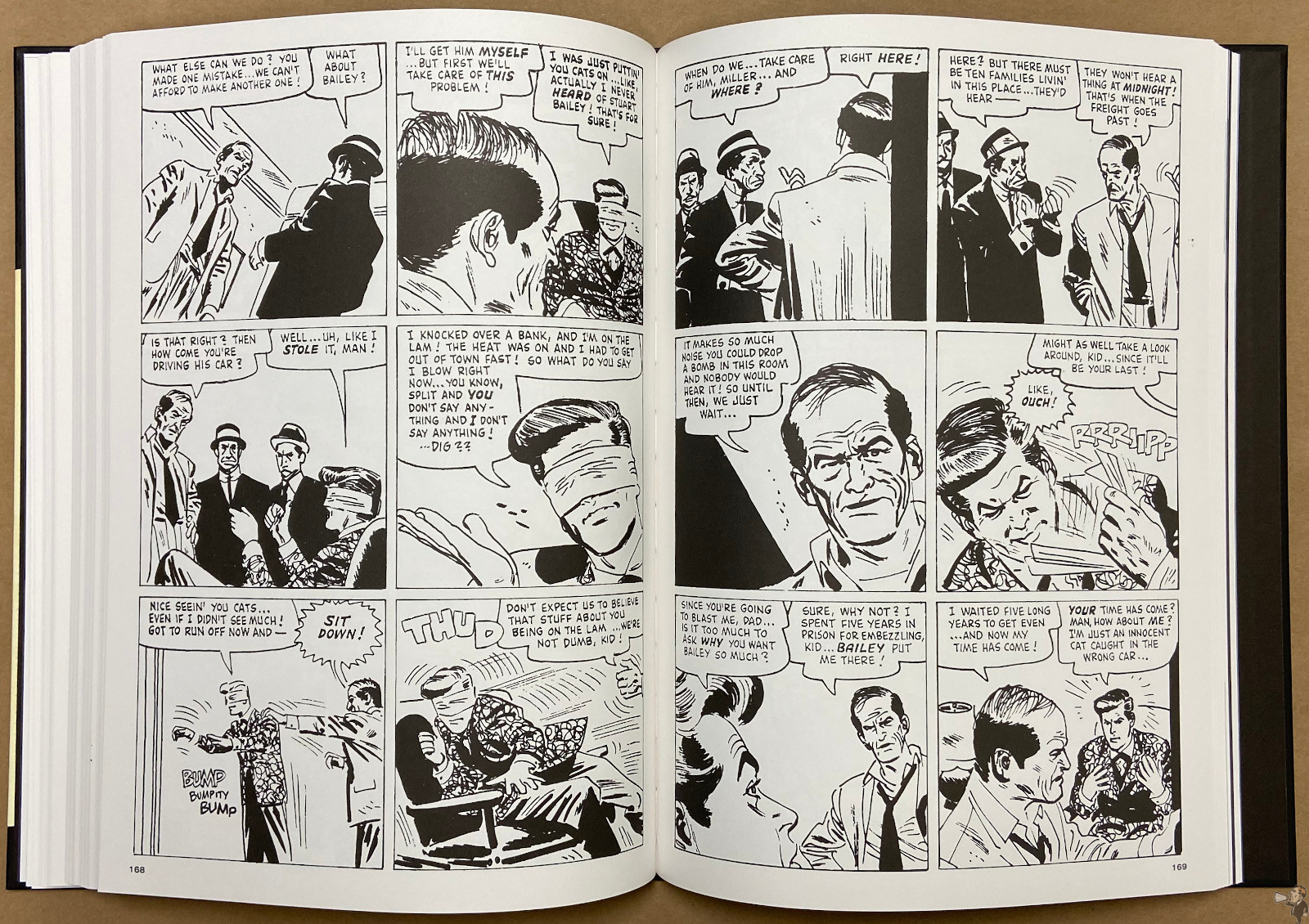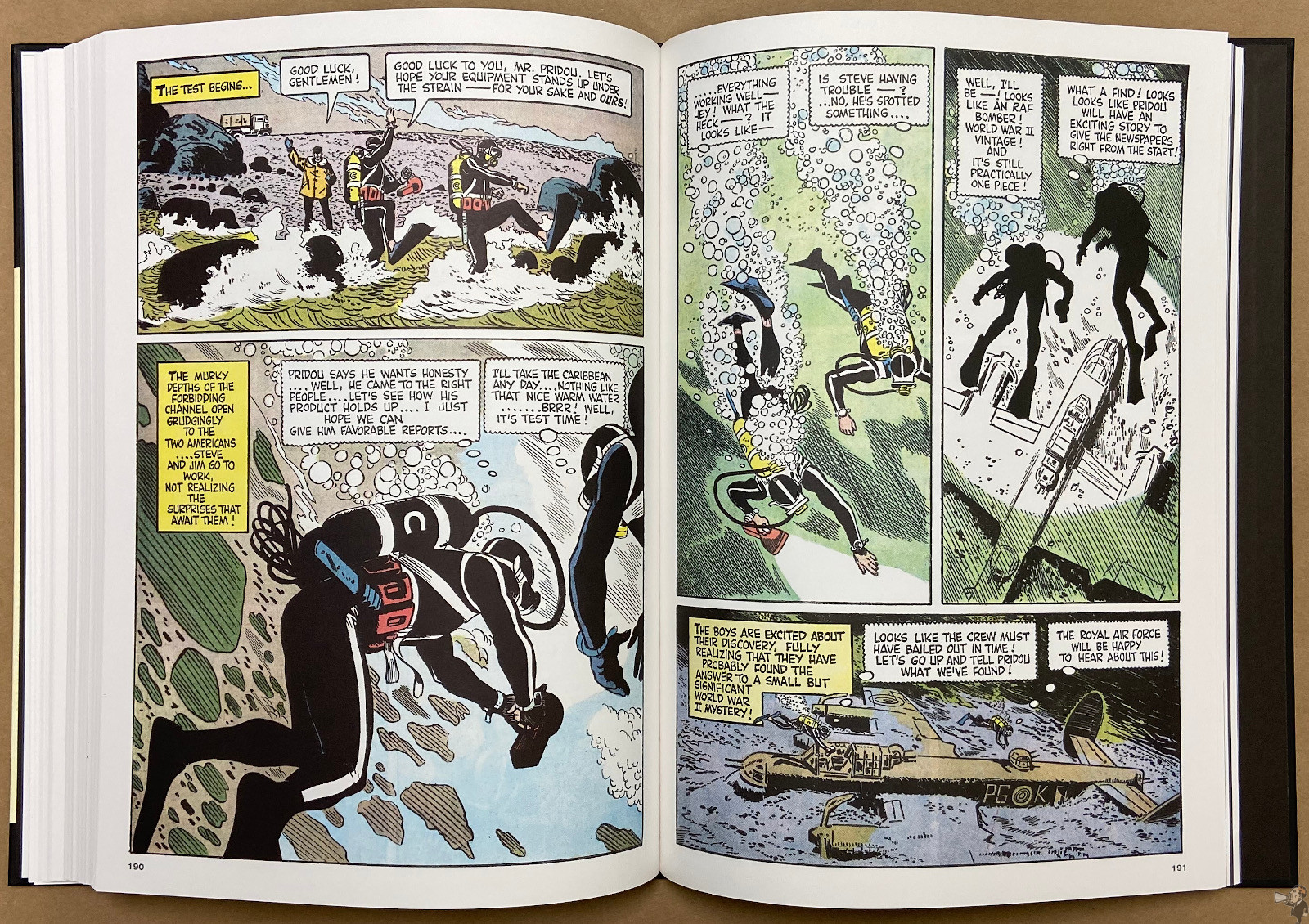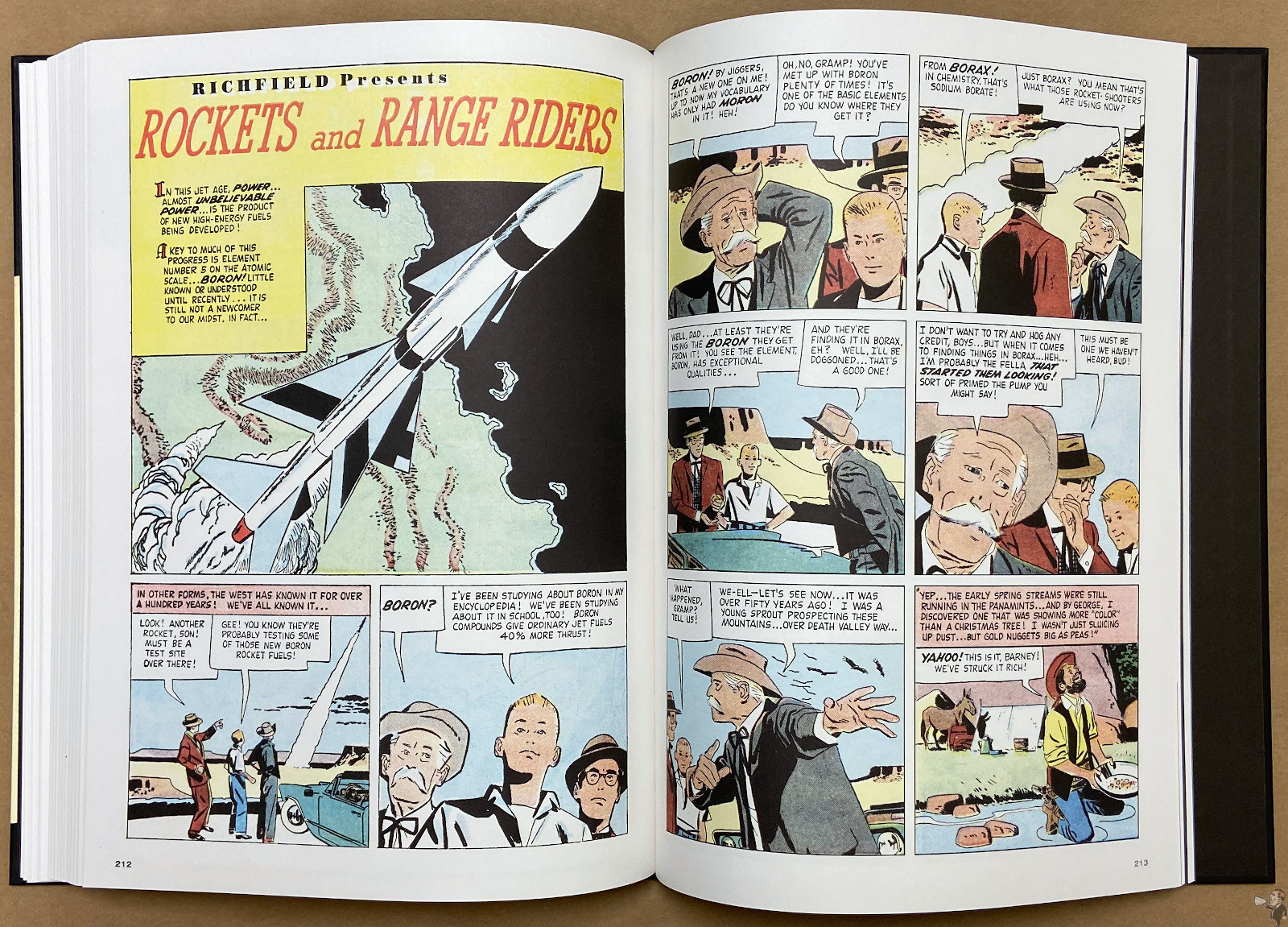 A clean and straightforward design; elegant. Single colours used on endpapers, chapter dividers, and elsewhere. Page numbers along the outer edge. Shoulder notes and footnotes provide publisher and creative team information.
Production is excellent: a sewn binding of heavy matte paper stock. The binding was a bit too tight, with pages not laying flat so reading becomes more hands-on. The reproduction of such a varied list of comics is extremely well done.
The size is wonderful, matching the other Toth volumes from the Library Of American Comics. The last volume was Bravo For Adventure. Let's hope they can keep finding more material every few years.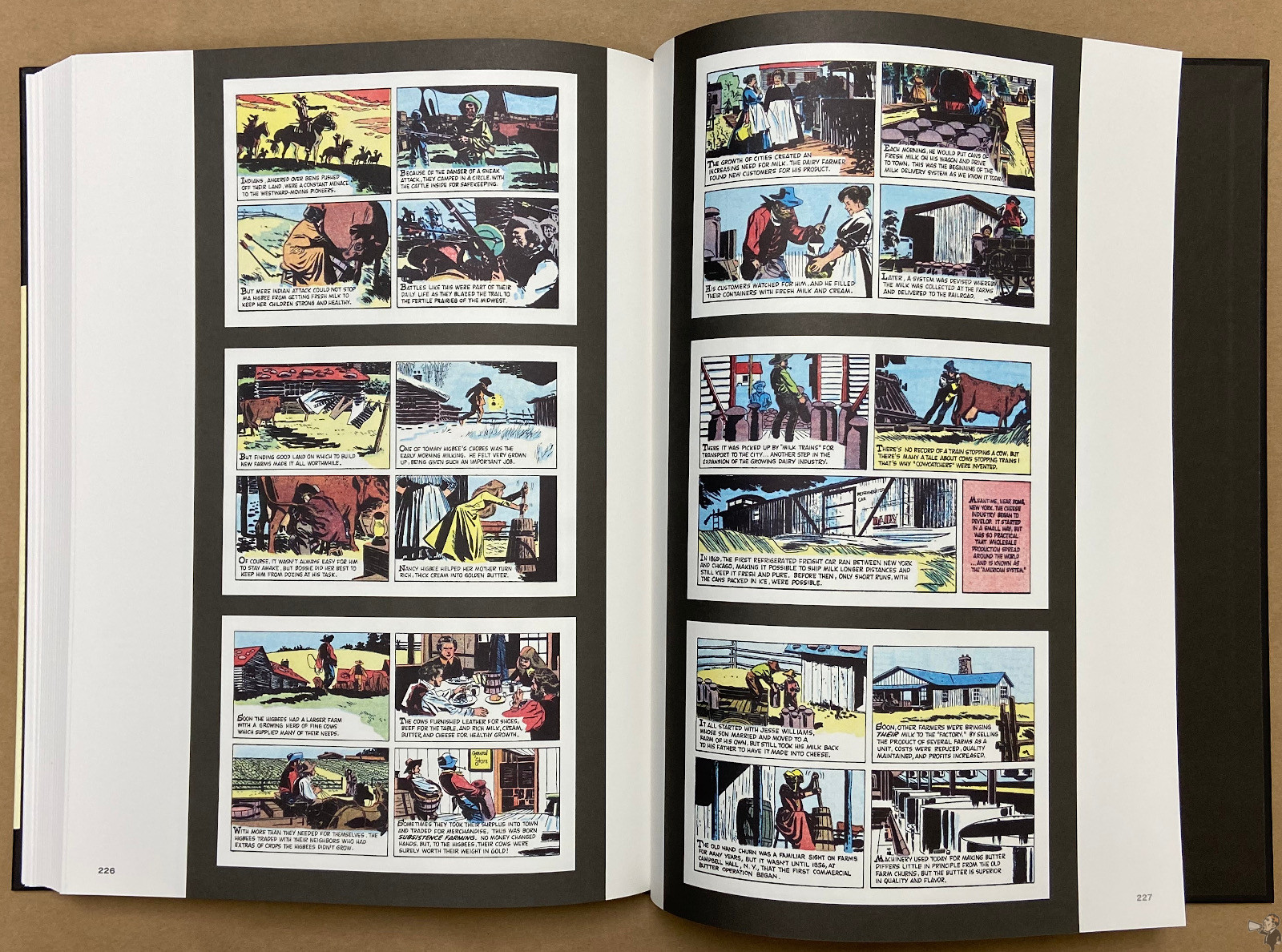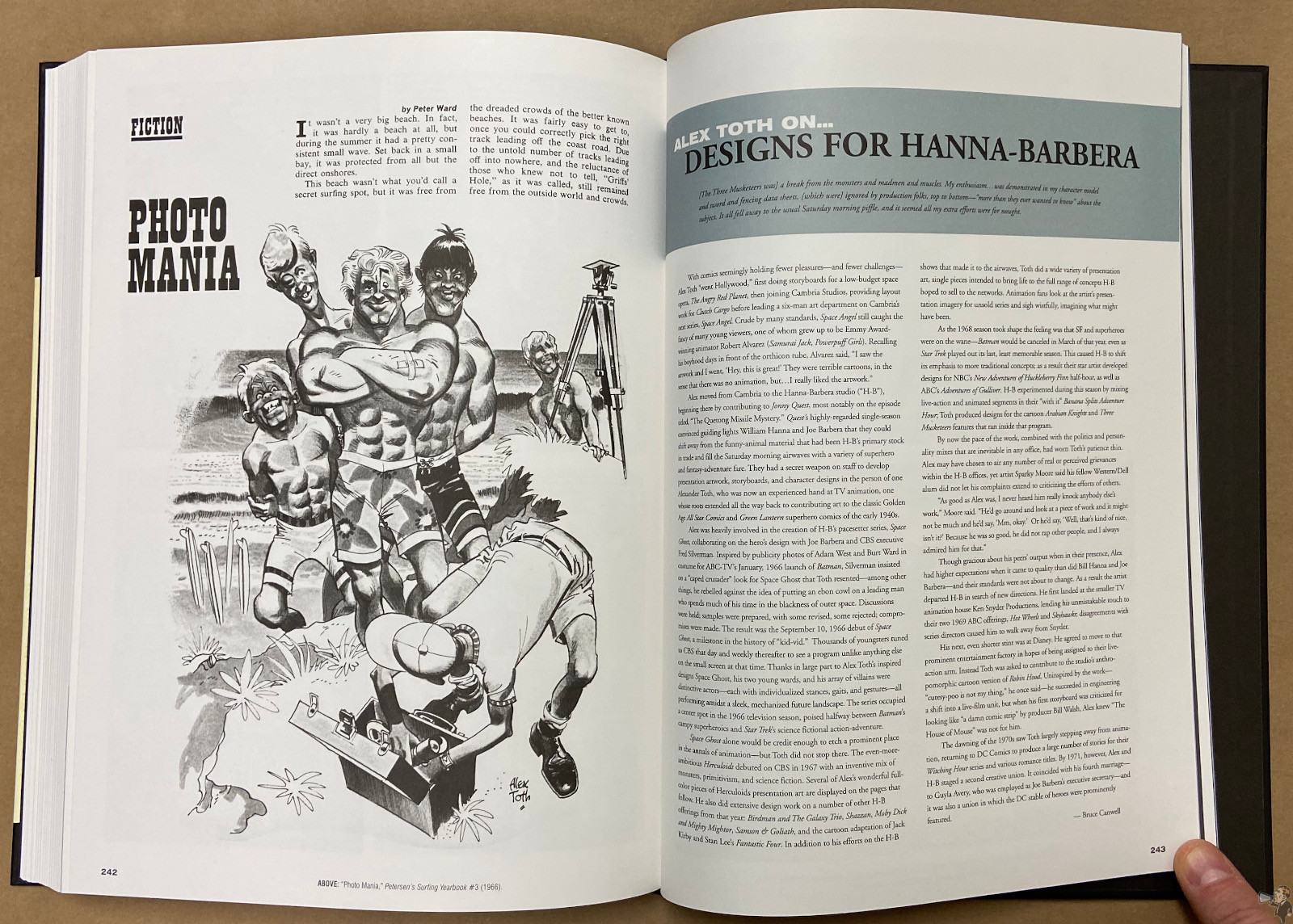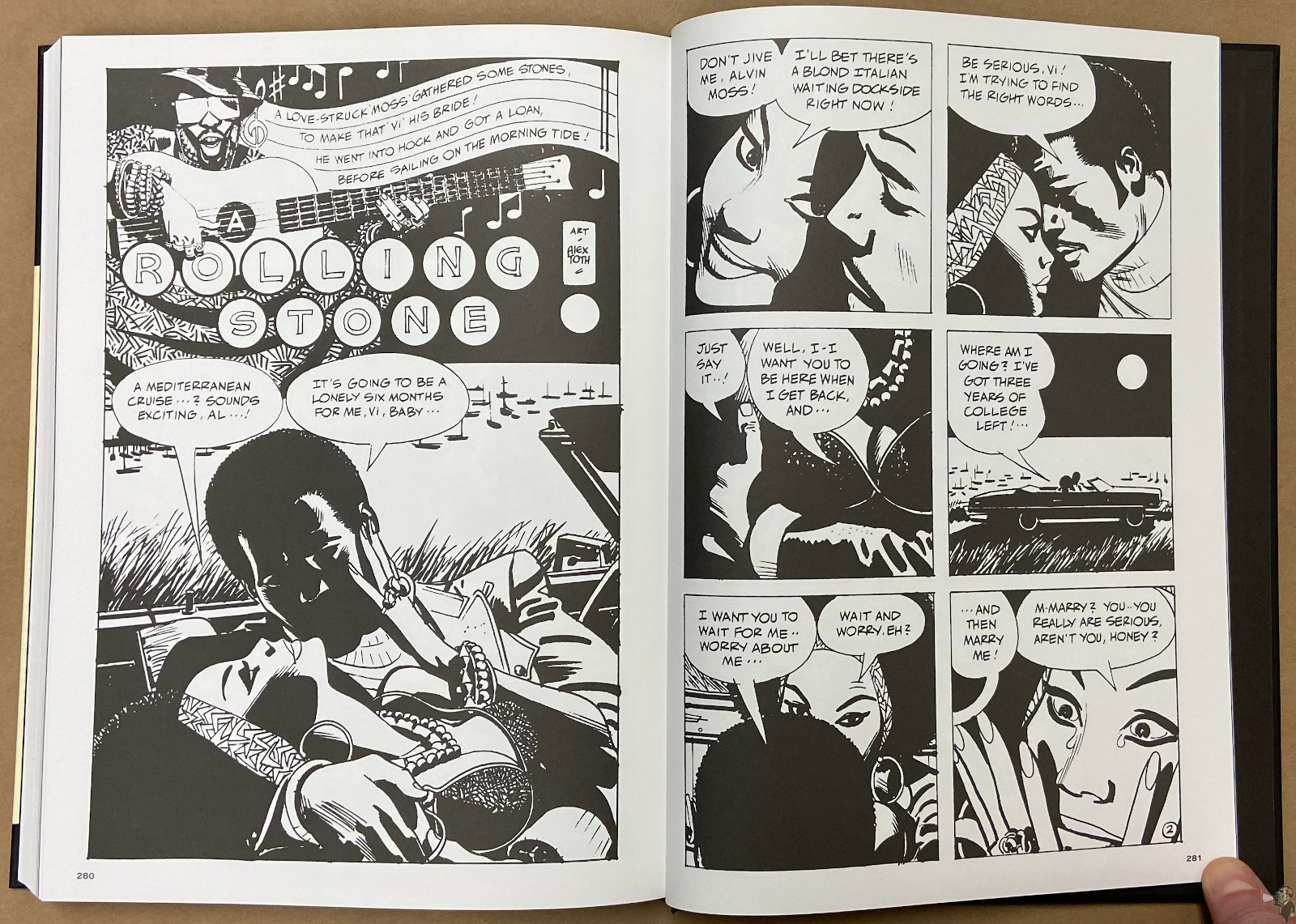 ---