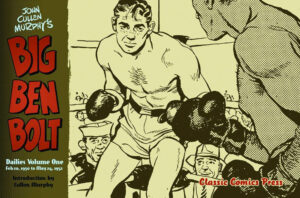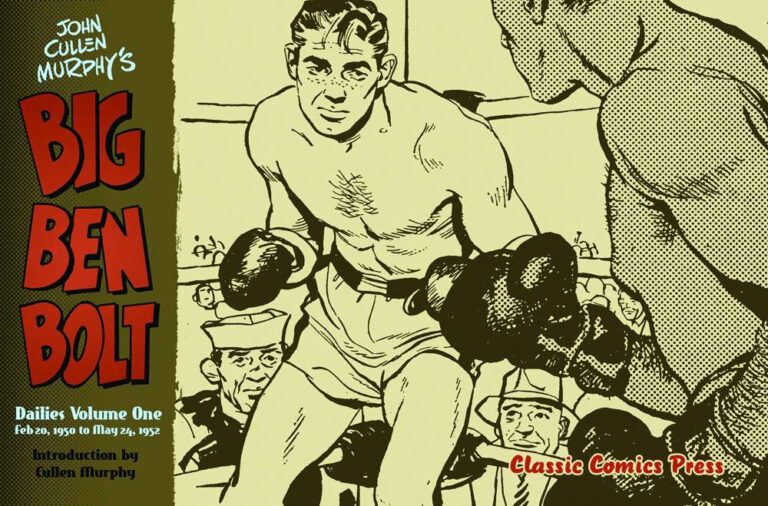 Presenting the first volume in a planned reprinting of the complete run of John Cullen Murphy's classic American comic strip Big Ben Bolt, written by Elliot Caplan. The debut volume will feature dailies from the comic strip's start February 20, 1950, to May 24, 1952, with an introduction by his son, writer Cullen Murphy.
ISBN 978-1-45070-688-9
11″ x 8″, 240 pages, softcover
$24.95 USD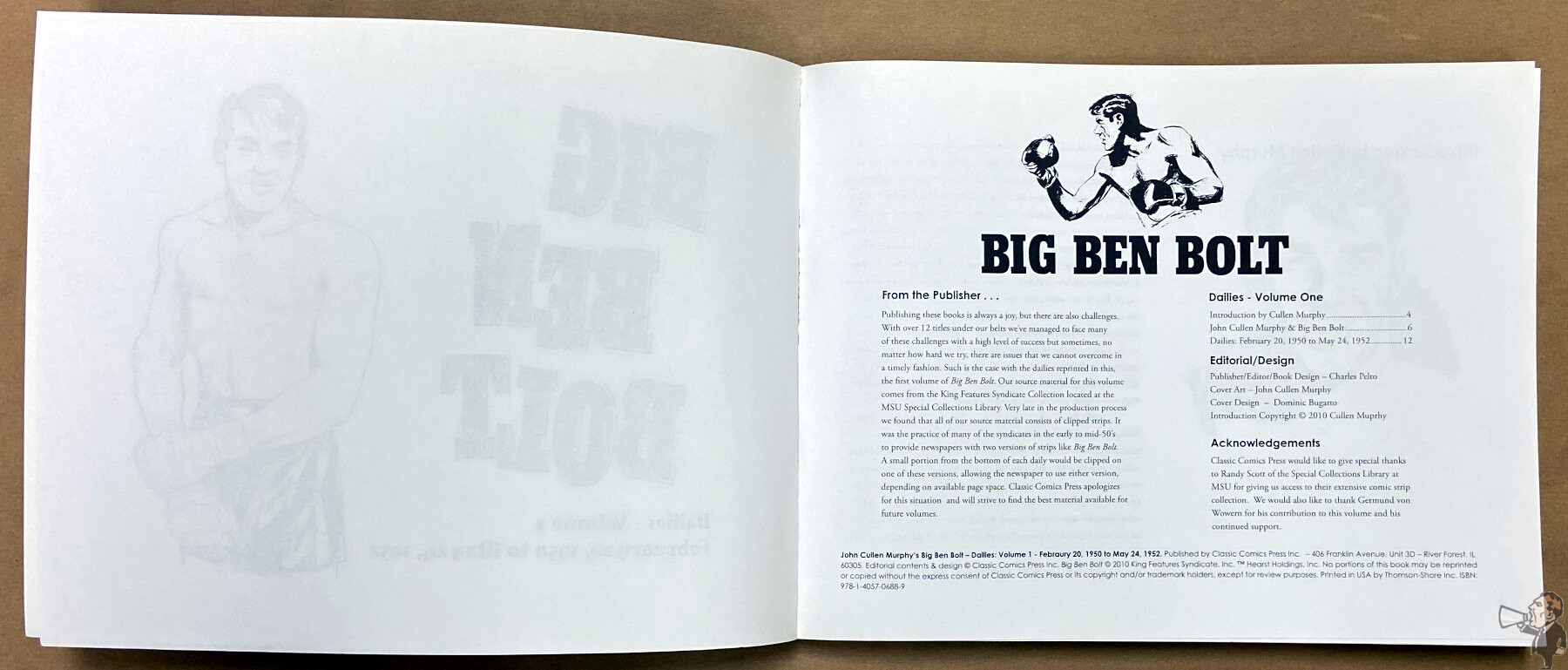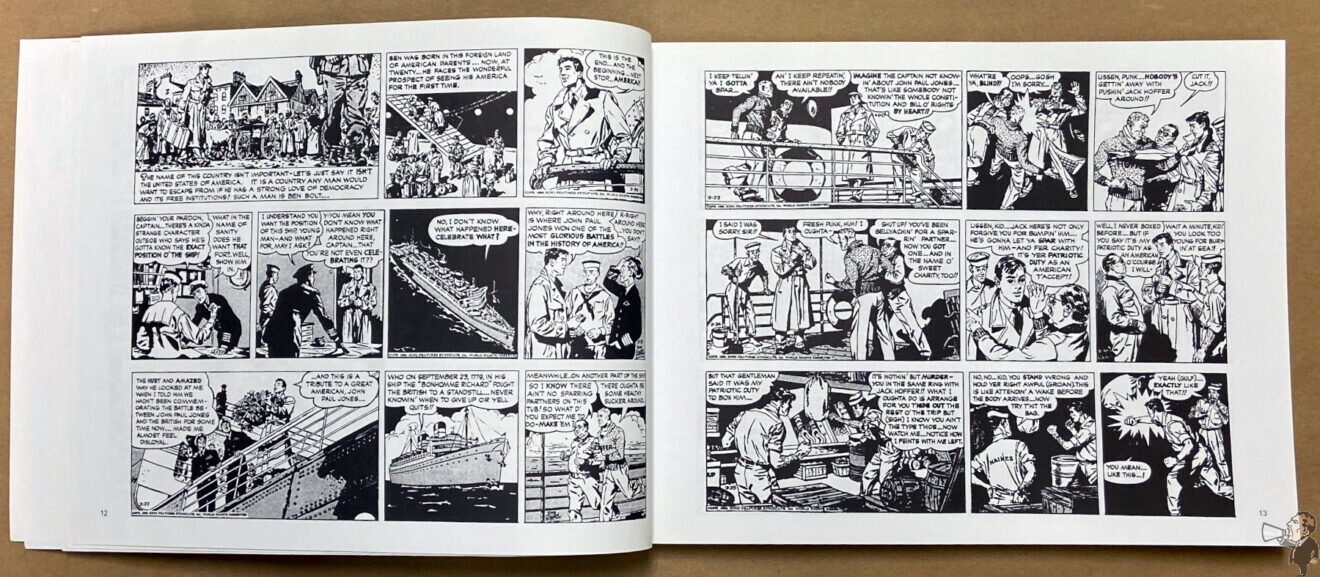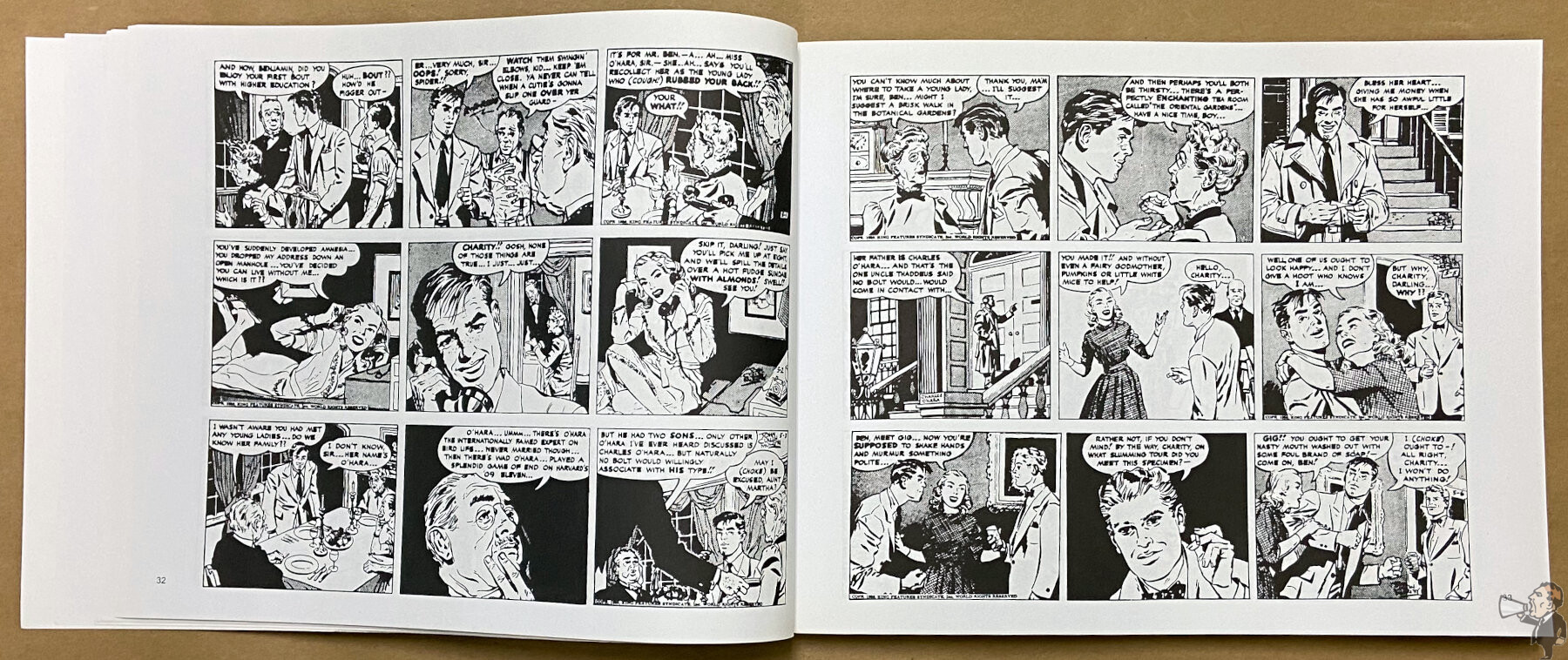 On one of my discount book store buying sprees, I picked this volume up and let it languish on my shelf for several years. Not being a sports fan, the idea of a strip dedicated to boxing didn't appeal. Thankfully I've been working my way through my Classic Comics Press library and chose this for my next read. But just as it sat unread for a while, this review has sat stagnant for six months. And that's unfair to the strip and the publisher, as Big Ben Bolt deserves a read from all newspaper strip adventure fans.
I was only familiar with Cullen Murray's art from his work on Prince Valiant, and it's much different than what we have here from two decades earlier. The art is clean, tight, and well-defined: that kind of detailed work from an artist who hasn't reached their stride yet. It works so well in black and white, with a visual style drawing inspiration from Raymond's Rip Kirby.
The strip starts a bit corny but gets a groove pretty fast. Ben has come to America and quickly gets his sidekick/manager/mentor/life coach, Spider. From there he begins his education and then boxing career.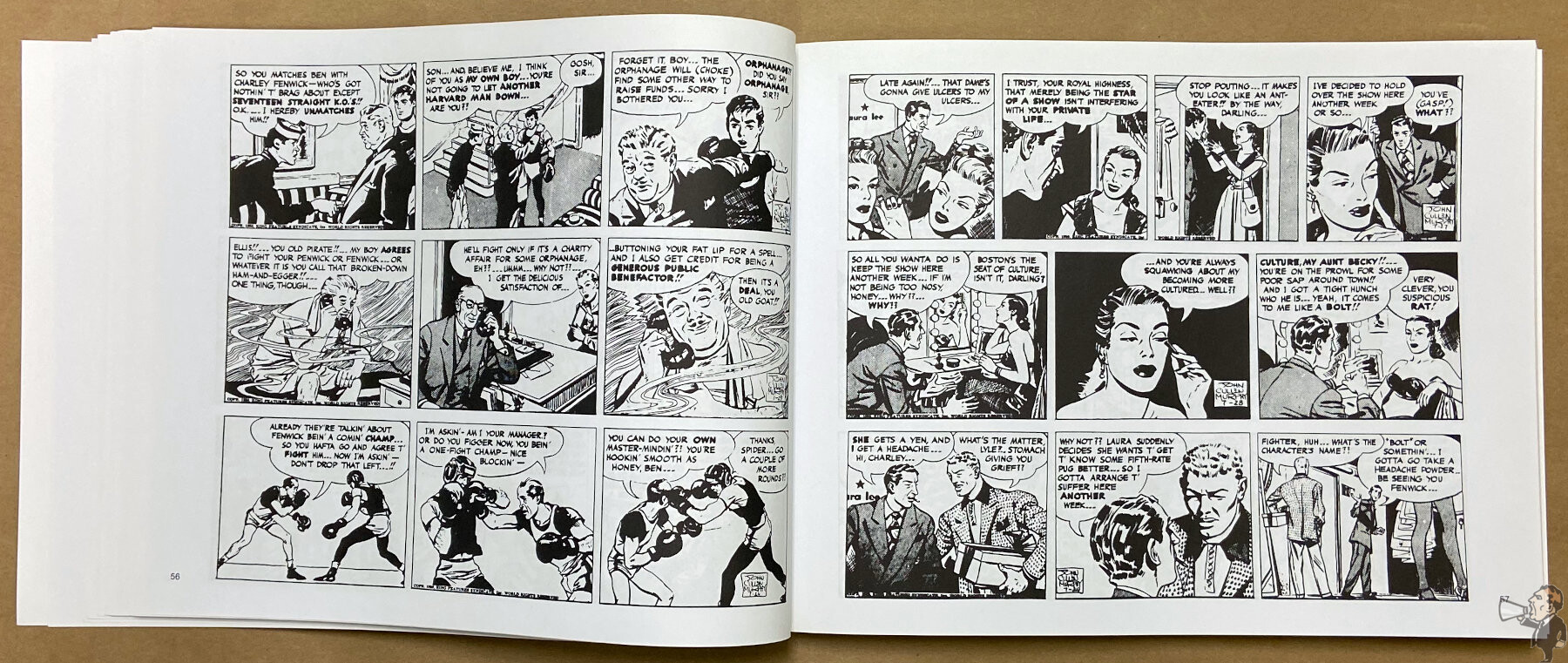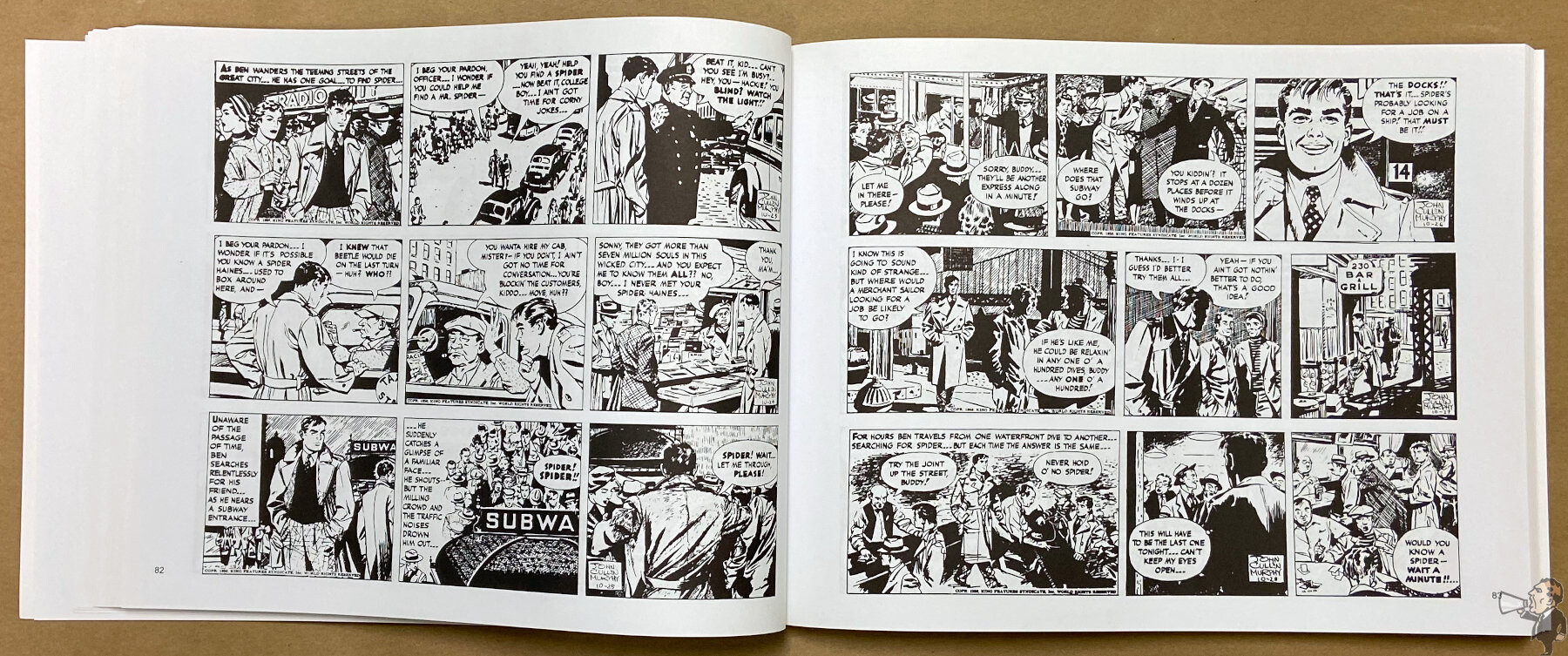 The strip quality is quite good. There are periods where the dailies get a bit dark, but overall they have been restored and read well.
The design is no-nonsense: black and white throughout, with a title page, colophon with a table of contents and publisher's note. Page numbers run along the bottom outside edges.
Production is also quite good. A glued binding of medium matte paper stock in softcover with no flaps. Signatures are stitched and the book holds up to a thorough reading with no binding issues.
Never say never, but since this volume came out in 2010 I'm guessing we won't see a volume two. This is a shame since the stories and art were engaging and different enough to keep the reader interested.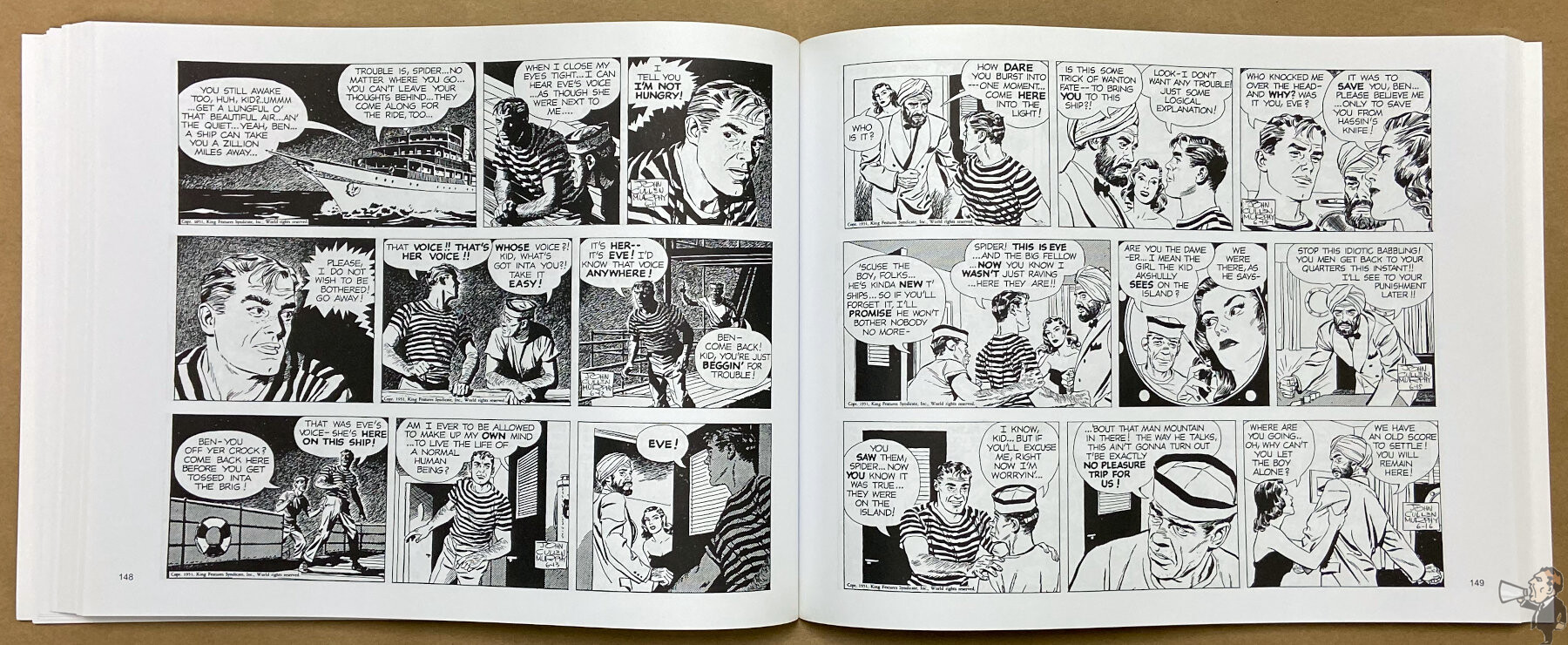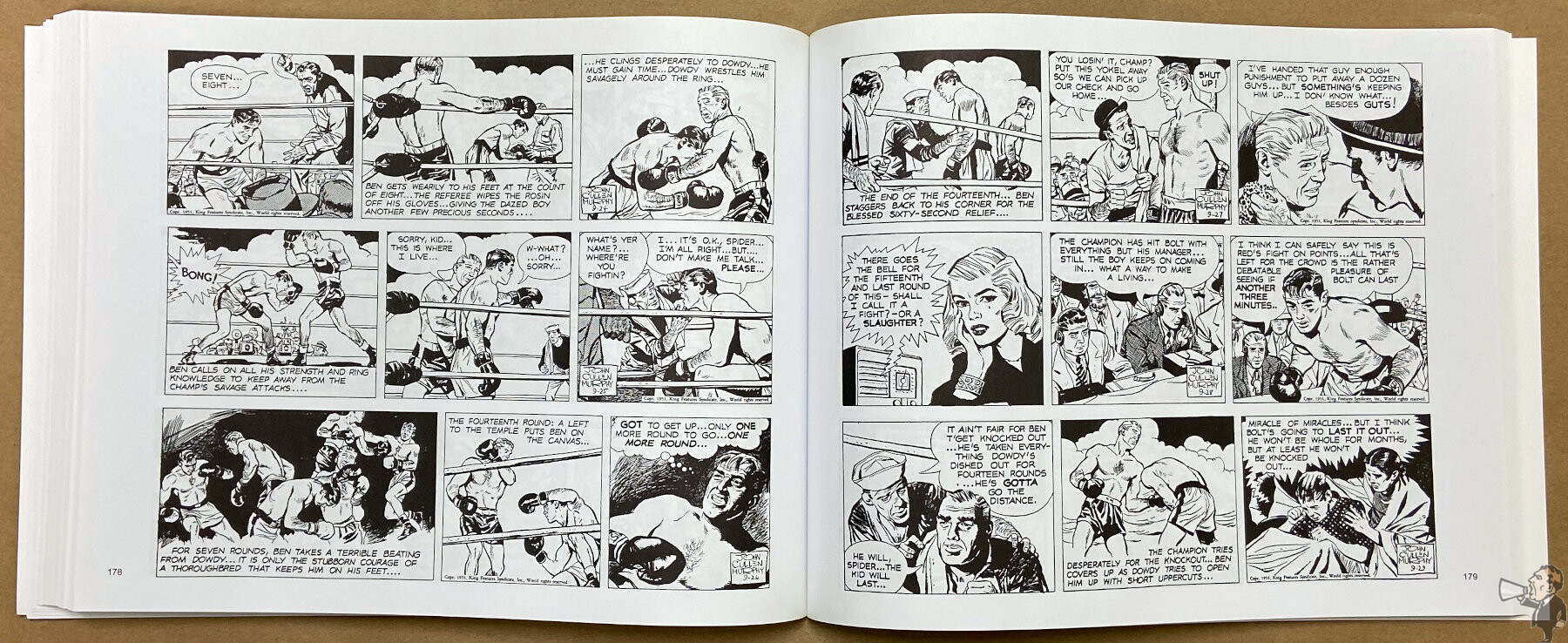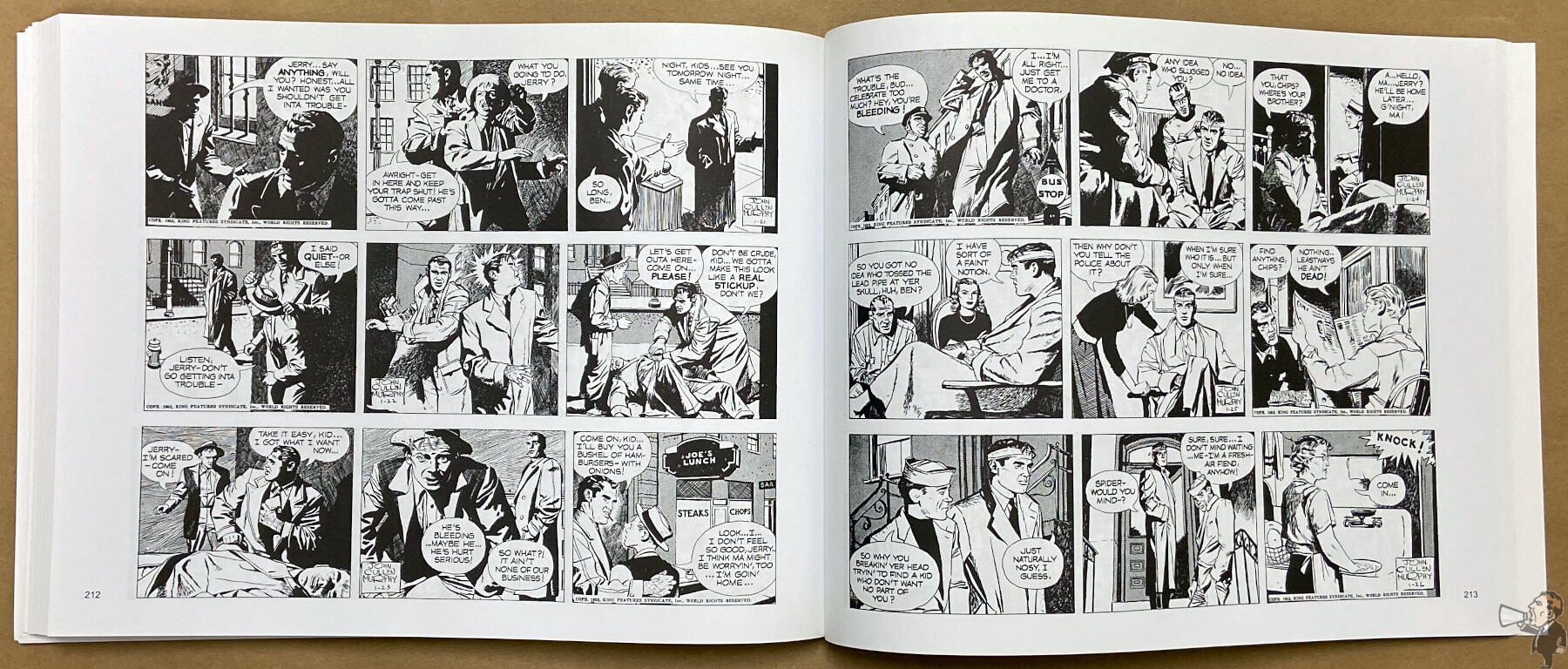 ---