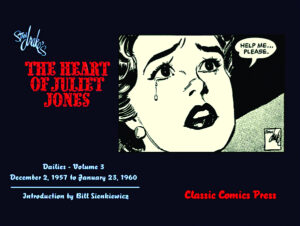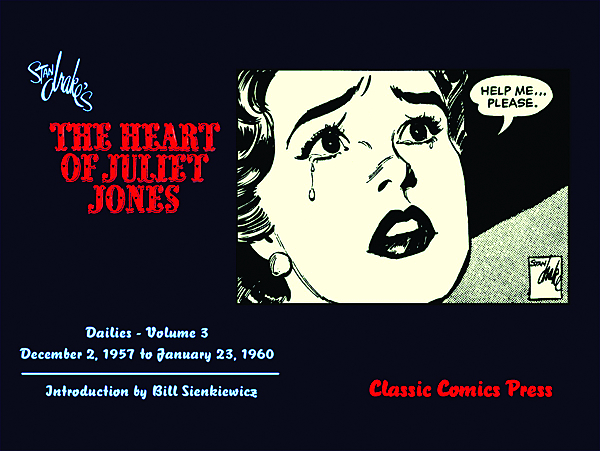 Presenting the third volume in the complete run of Stan Drake's classic American comic strip The Heart of Juliet Jones, written by Elliot Caplan. This volume features dailies from December 2, 1957, through January 23, 1960, with an introduction by comic book artist Bill Sienkiewicz.
ISBN: 978-1616587499
Softcover, 11″ x 8.5″, 234 pages
$24.95 USD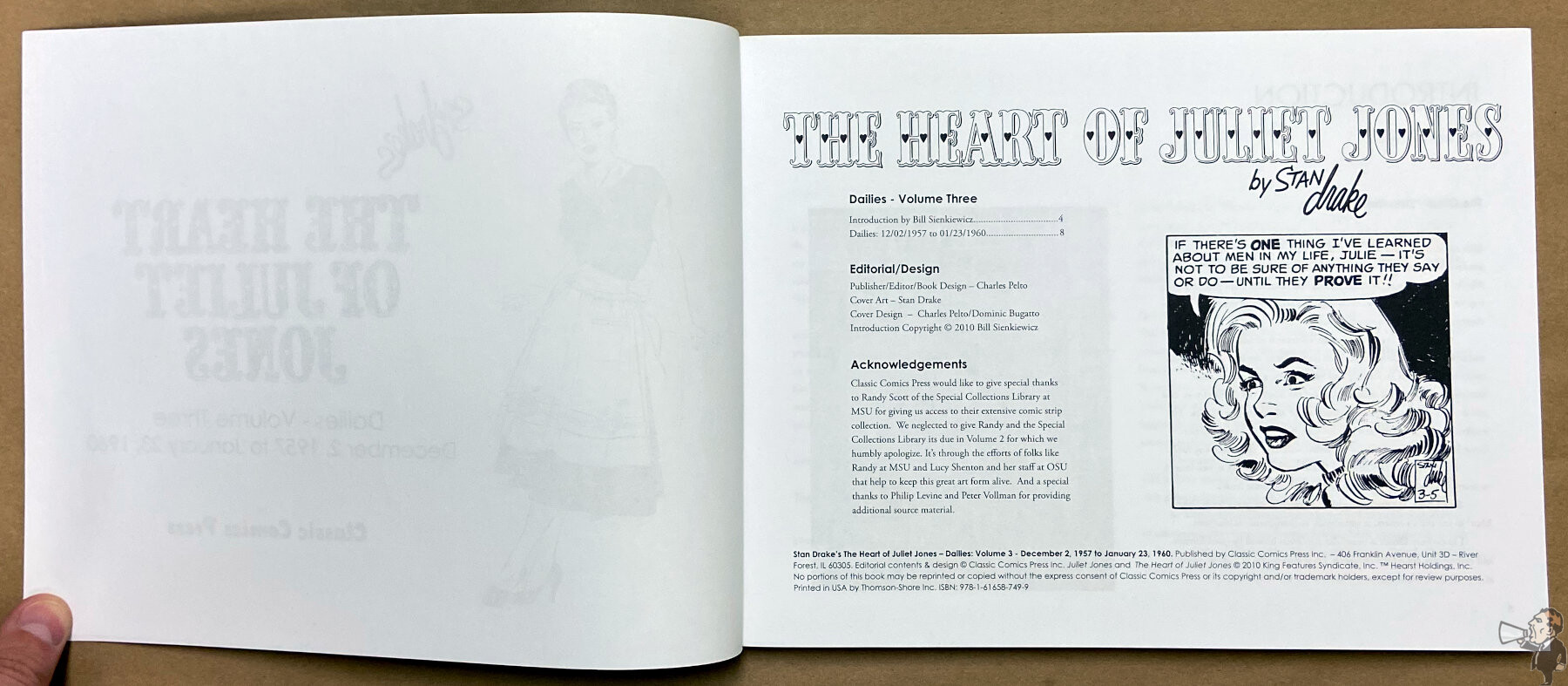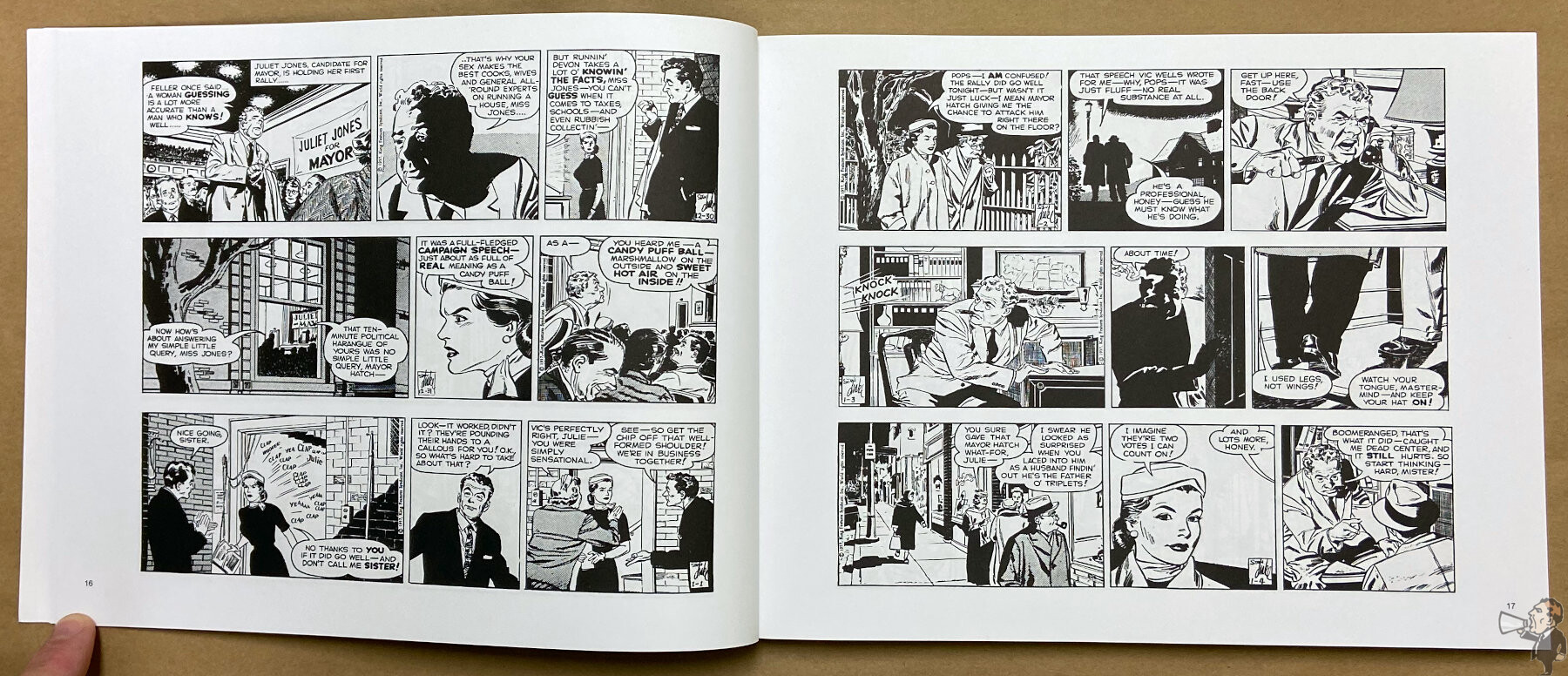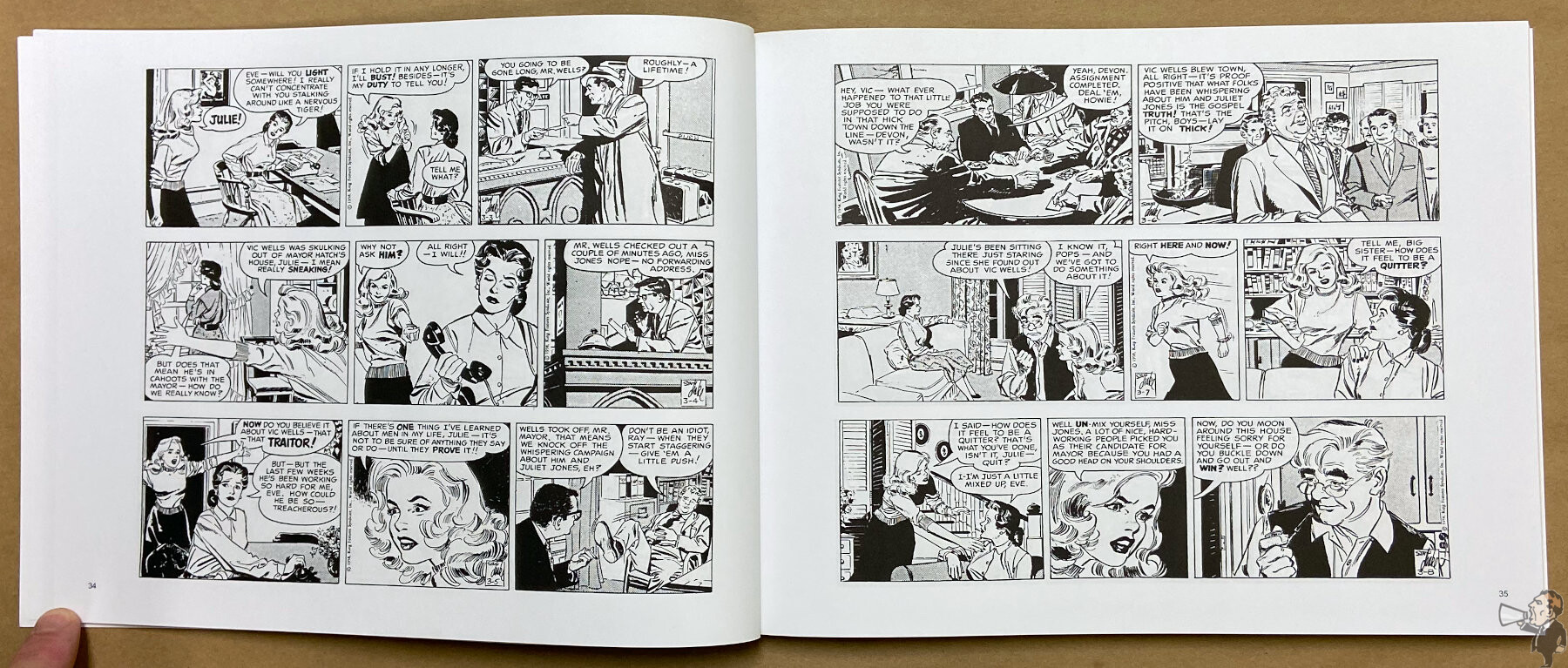 This is the last collection of dailies, providing a little over two years' worth of engaging stories. Along with that is an introduction by Bill Sienkiewicz. Six tales in all, but I'll focus on three that really shine.
It begins with a bang as Juliet announces she is running for mayor. Vic Wells is hired to run her campaign, but his long time in politics has jaded his opinions and Juliet wants her clear and honest approach to shine through. The current mayor employs all his political tricks, including a smear campaign when his "insider" on Juliet's team backs out. A lot going on in this first story, with Juliet's morality stacked against the mayor's: we know she will always do the right thing. Wells is our redemption character this time, with a full about-face in character, and a hinted at but unfulfilled hearts' desire. This is a romance strip.
The story then shifts to small-town politics, but in an unexpected way. Whit Brussel is an athletic star but has flunked some exams under the care of Link Kreston, a young and handsome high school teacher. Eve gets involved and the layers are peeled back, revealing Brussel and Kreston as two characters who don't fit their outward appearance. Once everyone is willing to listen to the other parties events unfold for the best. Along the way, we get some romantic pitfalls with Eve and Kreston, plus political intrigue with Juliet and the School Board.
For the final story, Juliet is invited by the governor to a Mayors' conference. Of course, May Millson is handsome and available, which leads with Juliet and a romantic tangle. The real story is Millson's rocky relationship with his son Richard, a loaf who has given up in the shadow of his successful father. This time the redemption story is the father-son relationship and the revelations of frank communication.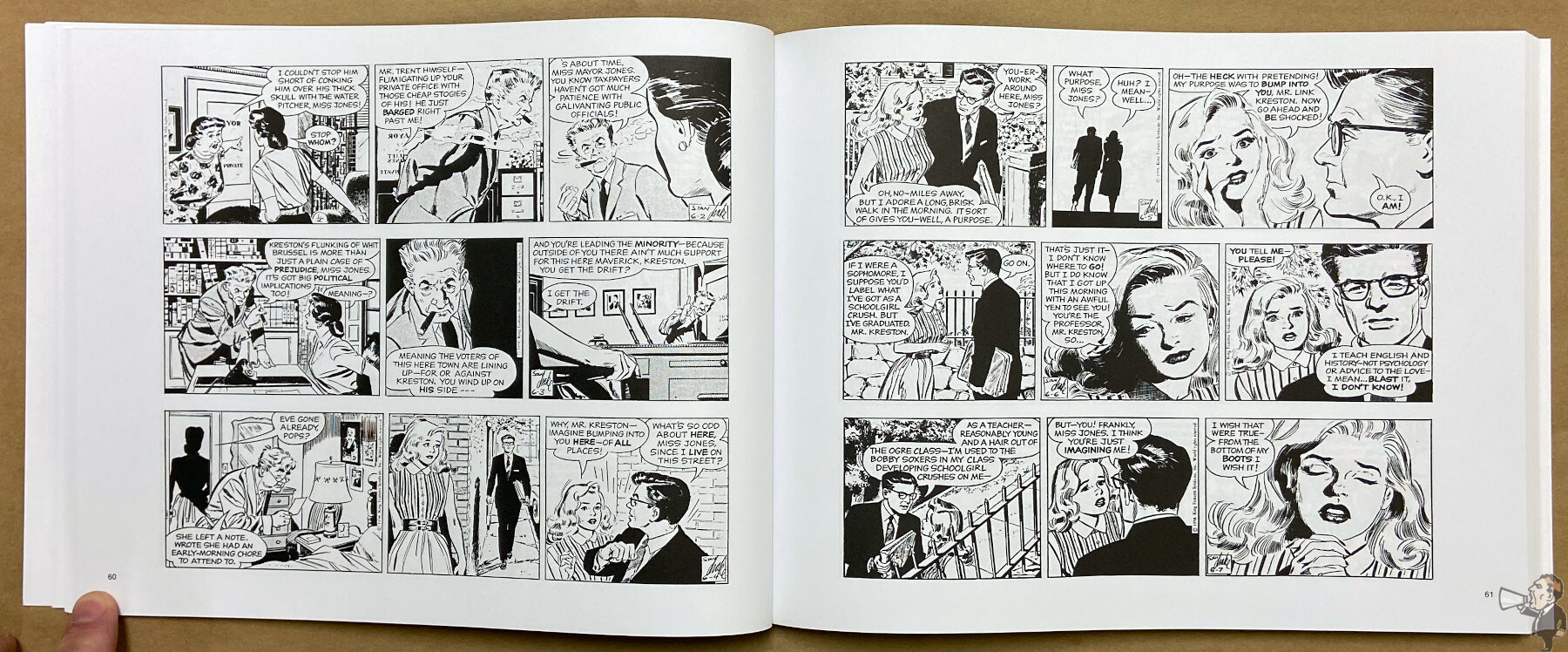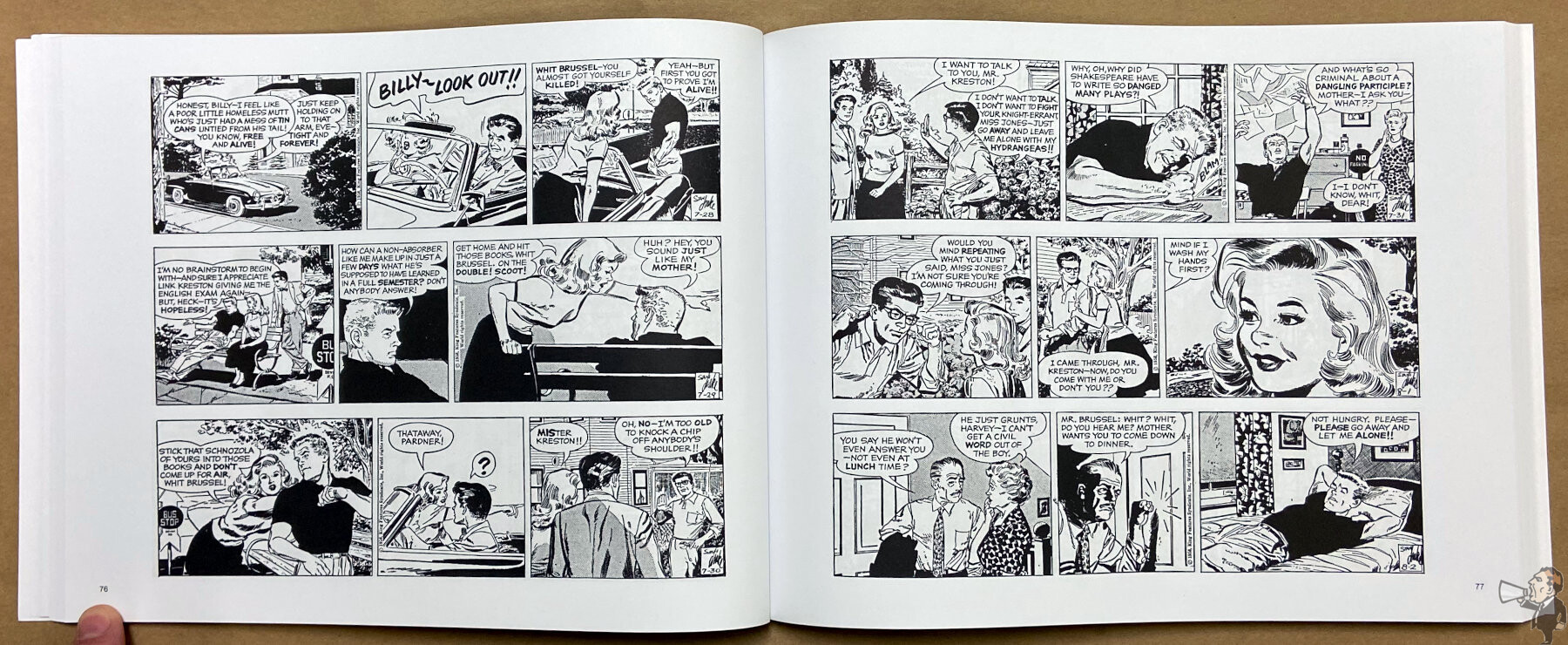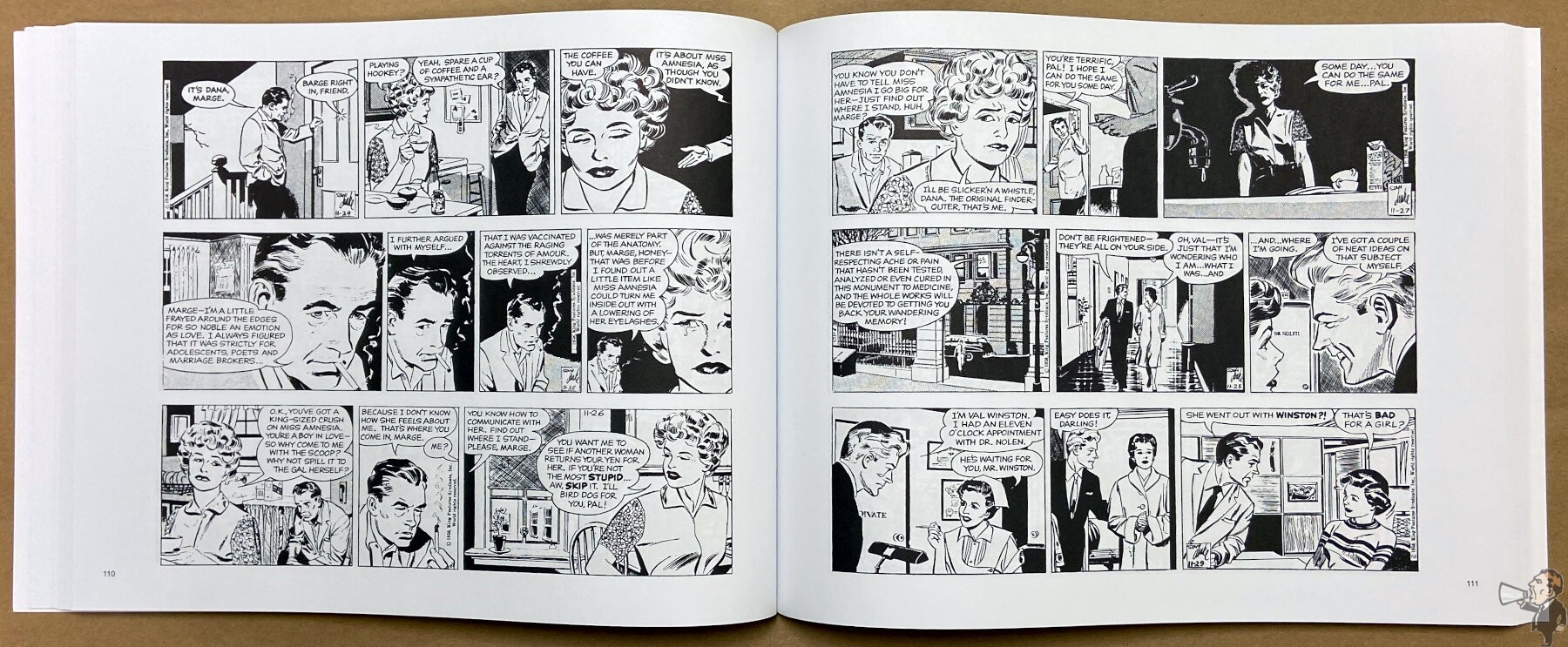 The other three stories are entertaining as well, including a truly bizarre tale of Juliet getting amnesia on the way to the city and falling into the care of strangers. But I'll leave these for you to discover.
It's wonderful to see Elliot Caplan mentioned in the publisher's blurb since most strips bear the artist's name and the writer goes unmentioned. And it's an interesting mix of stories in this volume, with redemption being a large portion of the six complete stories included. I frequently forget when reading this strip that it's a romance since the matters of the heart are only part of the engaging storylines.
Drake's art maintains its high level of detail and fluidity. He spent a good amount of detail on facial expressions and emotions, especially anger. There are several instances where we get a closeup of a very expressive face with an almost frightening look.
Sienkiewicz's introduction details his time spent with Drake and provides ancillary information and background, another facet to Drake's character and career.
A clean design, with everything in black and white. No breakdown of strip stories or dates, just three strips to a page and a page number along the outside bottom. A glued binding of thin white paper, perhaps semi-gloss? The book stays open because of the orientation and length of the pages and appears sturdy enough for repeated readings.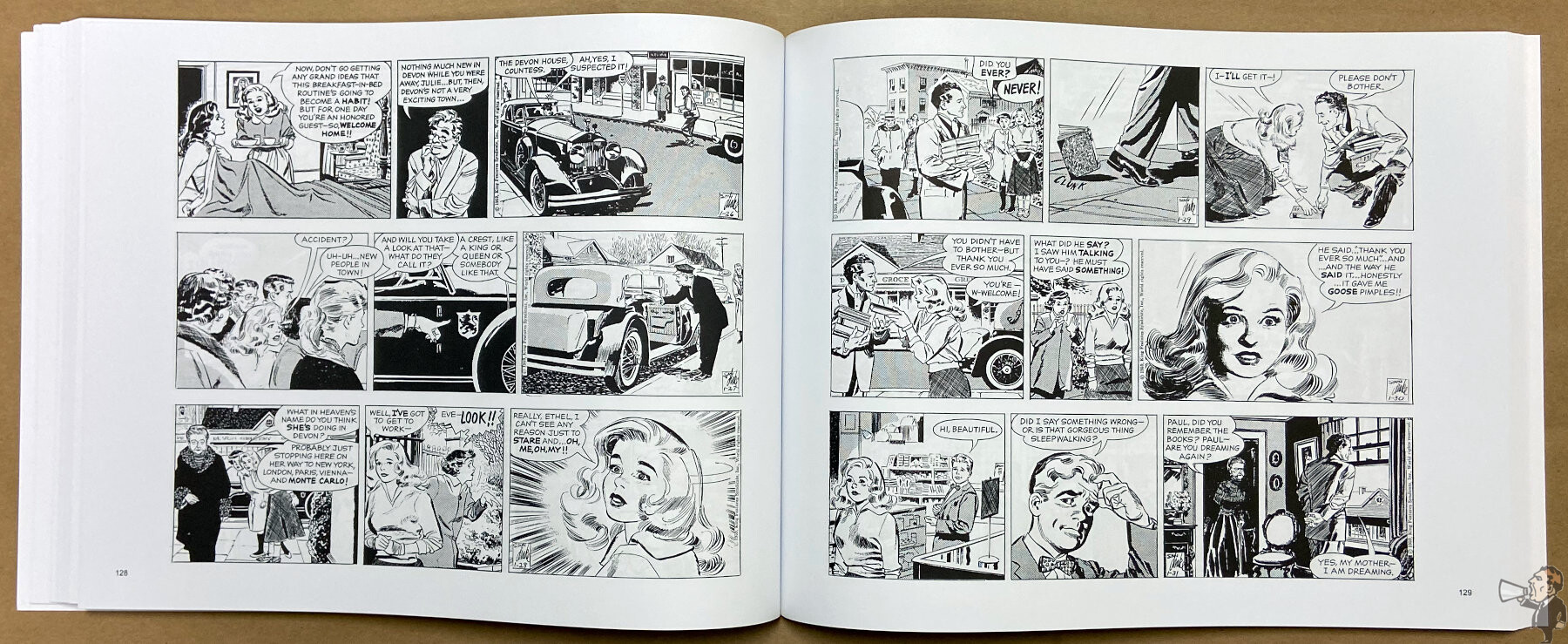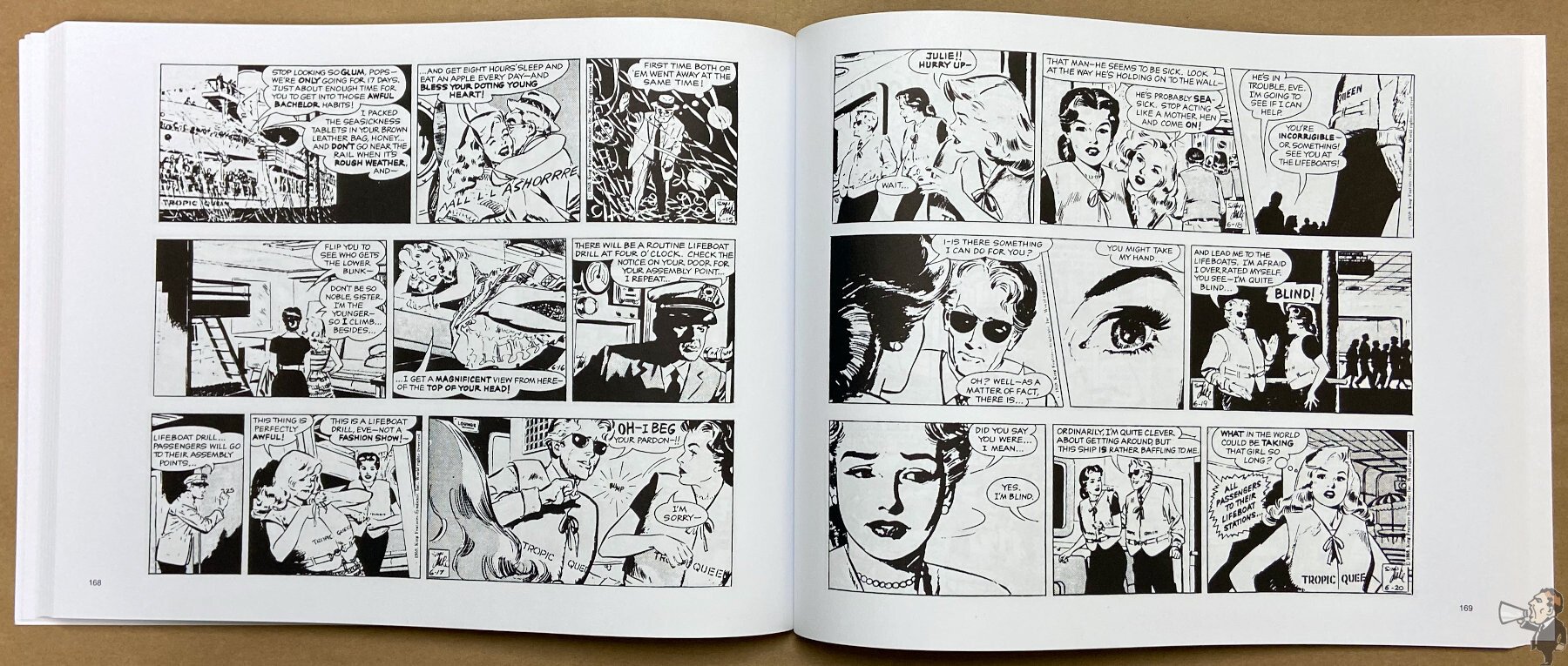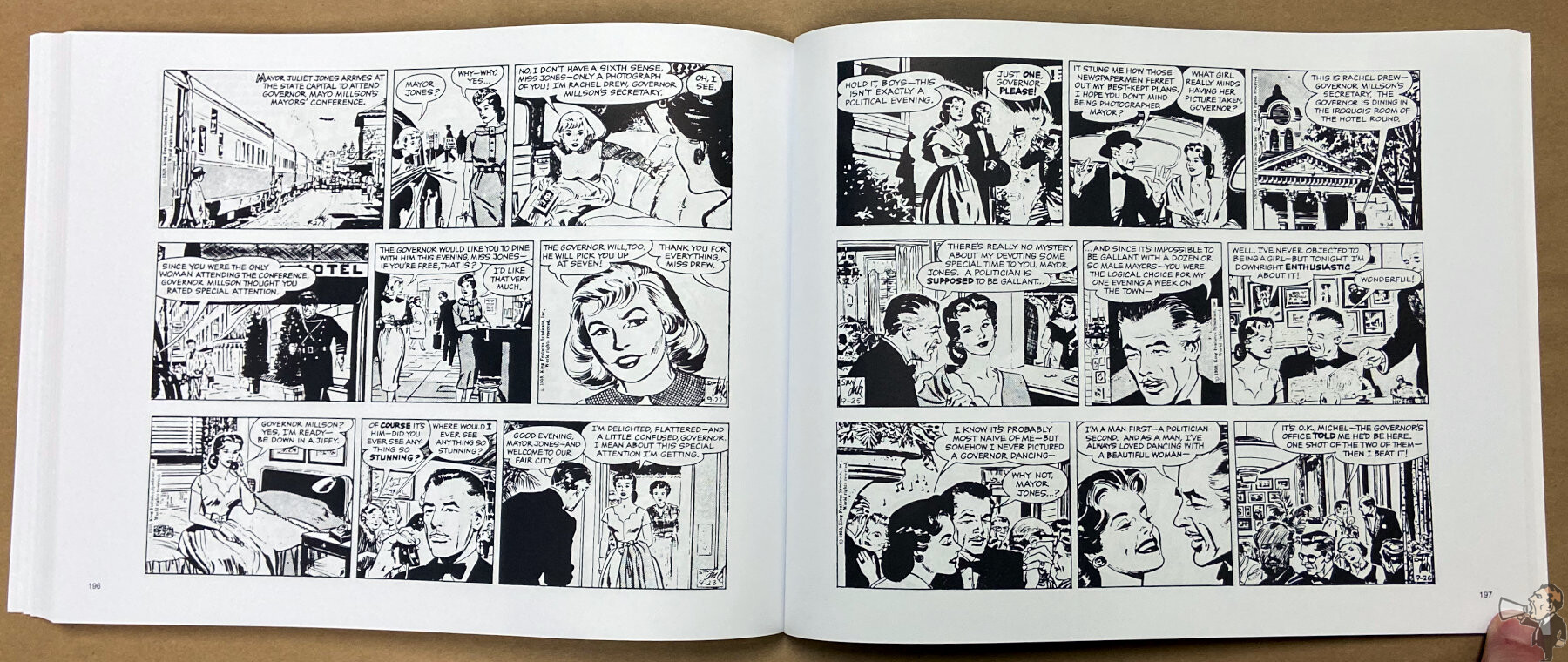 The strip quality takes a decidedly downward turn for the last third of the book. The first two-thirds of strips are clear and well presented with the occasional pixelated or broken lined strip. For the most part, the strips appear to be from syndicate proofs. The last portion of strips appear to be from newspaper clippings and lack detail. The text is clear and appears to have been enhanced or redone. Perhaps this lack of quality originals led to this being the last dailies volume.
---