Titan's first volume of Alex Raymond's Flash Gordon presents the classic material in a comprehensive and affordable package.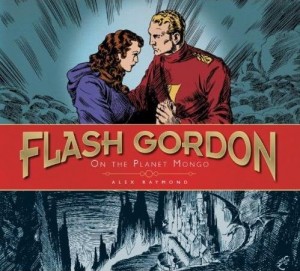 Beginning the complete library of the greatest science fiction hero of all time.
Volume One will spotlight the work of Alex Raymond, legendary for some of the finest storytelling of the 20th century. Raymond illustrated the Sunday strips until 1944; with his clear and much-imitated style forming the original aesthetic of the most popular and easily recognised science fiction hero for decades to come.
Introducing Flash Gordon, Dale Arden, Dr. Hans Zarkov, and Ming the Merciless, this volume will catapult readers to the deadly planet Mongo.
These are the strips that influenced George Lucas to create Star Wars, and which illustrator Al Williamson said were "the reason I became an artist."
Titan Books, $39.99 USD
ISBN: 9780857681546
Dimensions: 253 x 280mm
Hardback: 208pp
Publication date: 28 September 2012
Illustration detail: Colour comic strip
Order online: Amazon
Presenting the first three years of Alex Raymond's classic newspaper comic strip, Titan's Flash Gordon: On The Planet Mongo is a timeless adventure for readers of all ages. This one has it all: dashing heroes, damsels in distress, truly evil villains, over the top action scenes and a classic science fiction setting. For first time readers, these will feel like well-worn cliches, but this is where they started.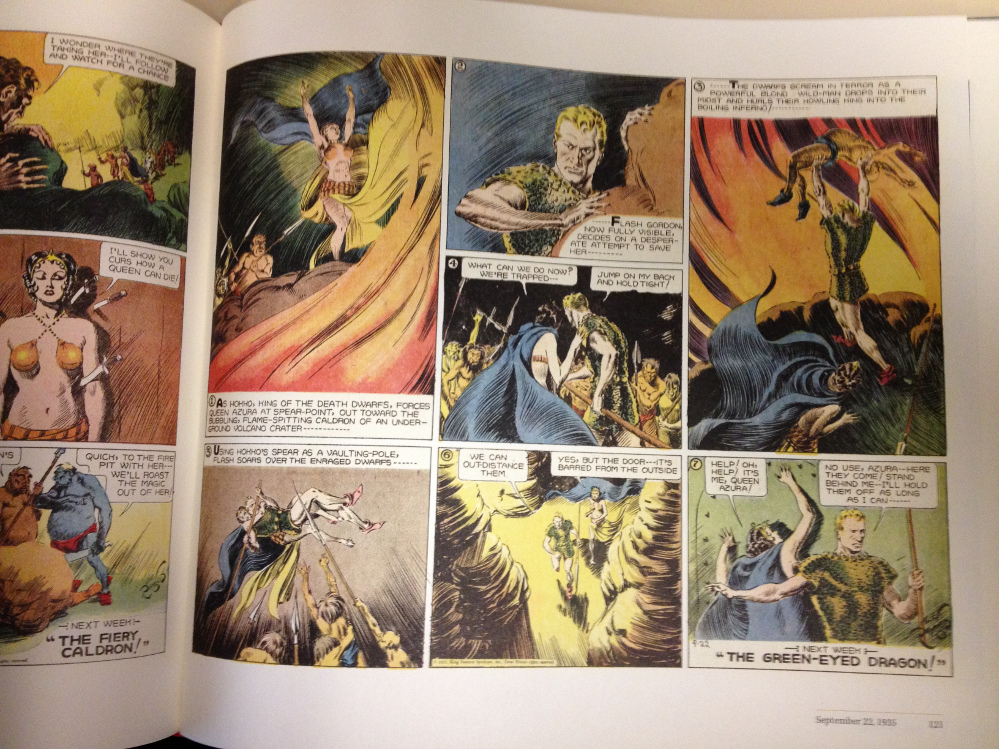 Set up is simple and straight forward, the stage for the entire series in the first two pages. Athlete, scientist and said damsel blast onto a planet that's on a collision course for the earth: from there it's the eternal struggle of good versus evil. Interestingly that set up makes it seem like there's a real urgency to change the planet's collision course but once on Mongo Flash Gordon, Hans Zarkov and Dale Arden move from one cliffhanger to another without getting around to that course correction.
To the modern reader this strip comes across as formulaic, but taken in context for 1934 and it's groundbreaking. Buck Rogers was the first serious science fiction newspaper strip but it was very rough visually, while Flash Gordon was the whole package.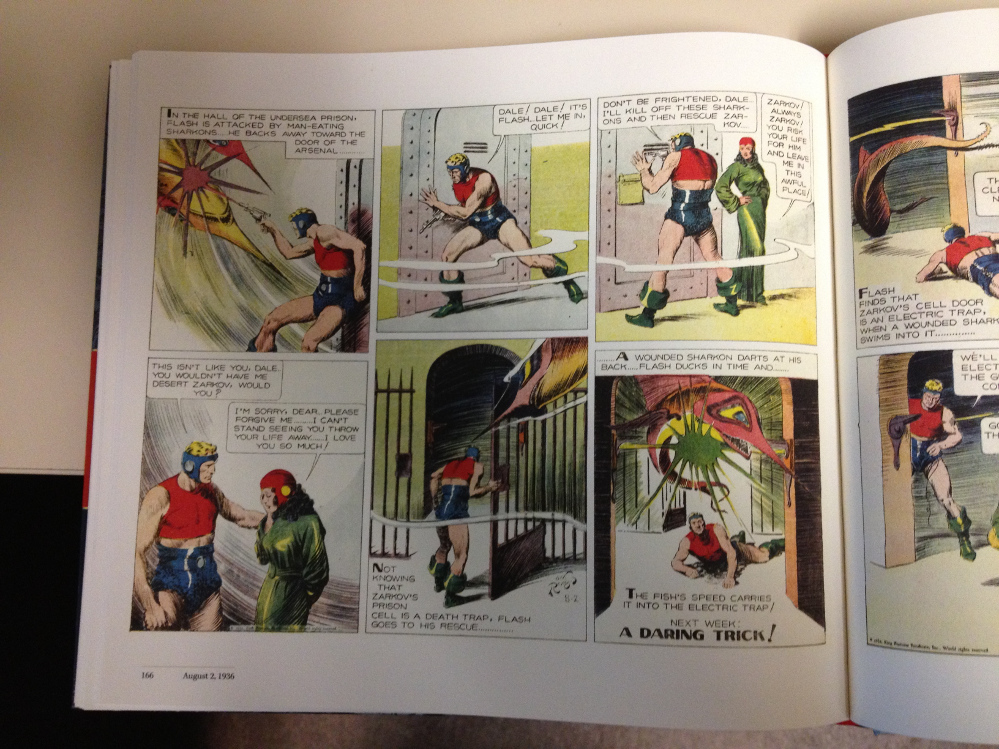 While his name never appears on the strip Don Moore wrote Flash Gordon, with art by Alex Raymond. It never gets complicated, keeping the strip open and available to anyone. With a weekly schedule either the story needed to be straightforward or space had to be dedicated to a recap panel.
It's wonderful to watch Raymond's abilities and style develop in the short time frame within this volume. What begins as a ten to twelve-panel grid evolves to five or six panels, an easy progression of the story through larger and more expressive images. Truly great stuff.
Titan chose to reprint the series at full size minus the header logo, putting one strip on each page. For the fifteen weeks in 1935 that the strip was printed larger it appears on two pages. It works well and presents the material in a manageable format, with off-white to cream pages. Peter Maresca of Sunday Press fame is listed as providing the restorations, and from the look of the pages, period newspapers were used as the source material. It gets a bit hazy in spots but provides the reader with a genuine look at how they appeared and were read at the time.
The fit and finish of this book are excellent. Two introductions, by Alex Ross and Doug Murray, provide a well-rounded historical and social context. At the back a story timeline and look at the next three volumes in the series give a nice wrap-up and peek at what's to come.
Originally published at Comic Book Daily.
---