Ninite is a wonderful tool for downloading free software onto your Windows PC; it also works on Linux but we're just looking at the Windows version. Go to the website, check off the programs you want and run the supplied installer. That's it, no prompts or anything, just free software installed. Ninite always has the latest version available, so you can run that same installer file again and again to get the latest versions.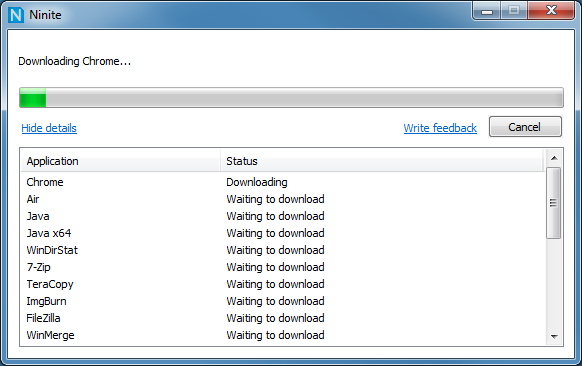 There is a Pro version available that will automatically get the newest versions for you, but for most users the free version works great. I wanted to run it on a schedule so I wouldn't forget to get updates and knew Windows Task Scheduler was the vehicle to get that done.
I went online and found a wonderful resource to get it all set up, and instead of rehashing I suggest you go to the link and follow the instructions. You'll be adding the Ninite installer to the Task Scheduler, picking a schedule, having it run at the highest privilege and stopping programs so the updates can be installed. It's all covered at Automation-Nation.org so check it out.