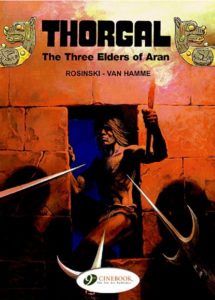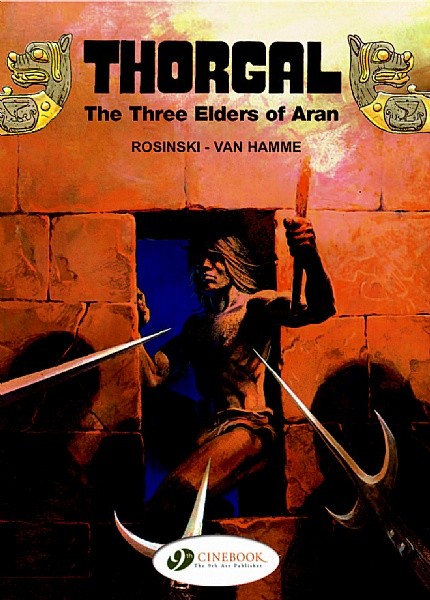 In these new adventures, Aaricia is crowned Queen, and Thorgal will have to face many difficult tests to track down his beauty. Then they spend some happy days together in the countryside… Their first child is announced. But, alas, everything is turned upside down into horror by the jealousy of Shaniah, a teenager turned away by Thorgal. Prisoner on board the Black Galley, Thorgal becomes a plaything in the hands of Veronar, a degenerate tyrant…
This two-volume book includes "The Black Galley".
Now an adult, Thorgal embarks on a decidedly fantasy adventure of magic and enchantment. Then it's a hard return to an historical ancient world.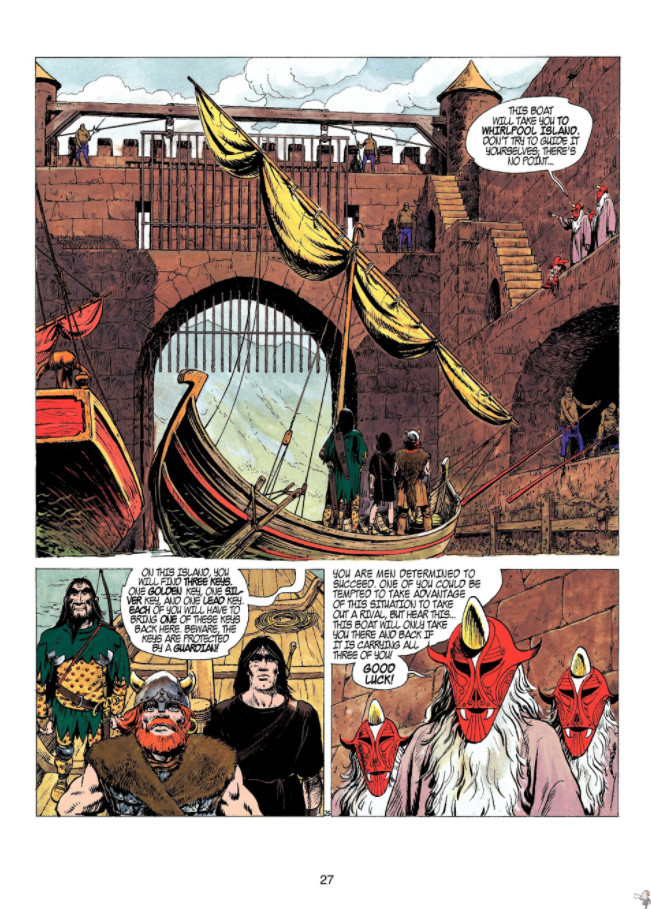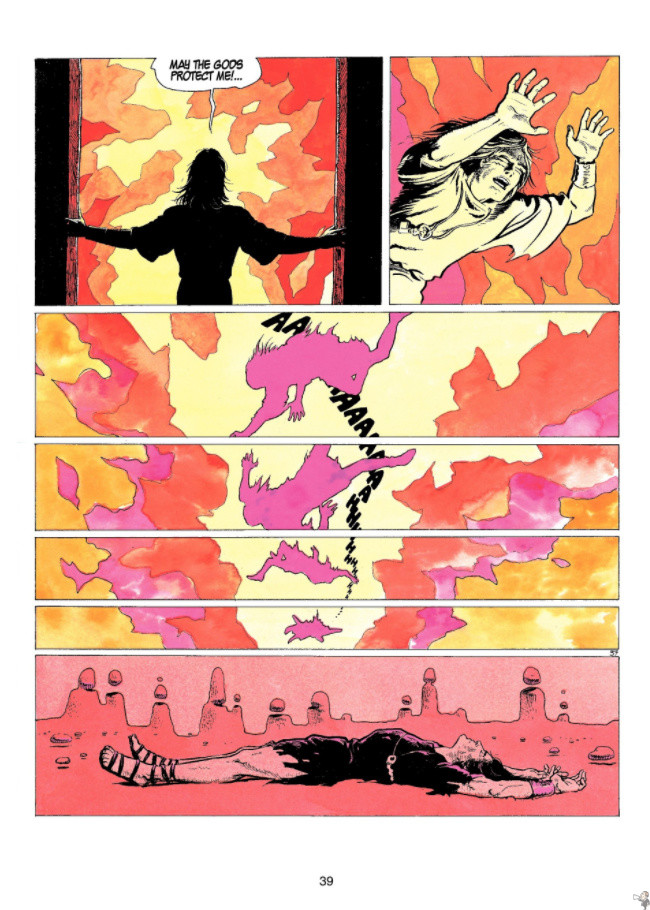 As with Volume 1, this book collects two Thorgal adventures, but this time around each is a complete 48-page story. This is quite a change in story and art. We begin with Thorgal a grown man and married to Aaricia, both of whom we last saw as children. They right into a nordic town and take part in a fantasy adventure with a very heavy fantasy slant; portals, time travel, alternate dimensions, and more. It's all well done and neatly encased in the world of Thorgal, a pre-middle ages Northern European setting.
From there we move to the harsh reality of the day and The Black Galley. A mostly Thorgal solo story of excess, greed and life struggles between the rich and poor. It has tragic consequences for our characters, but no spoilers here.
Both stories are heavy on action but celebrate quick wits and intelligence over sheer might. As our main characters are now adults we're slowly shown who they are and what kind of people they're grown into. It's not dramatic character development, but a slow progression. As with most stories the villains are colourful and one-dimensional, but Van Hamme gives us an engaging interaction along a well-defined narrative.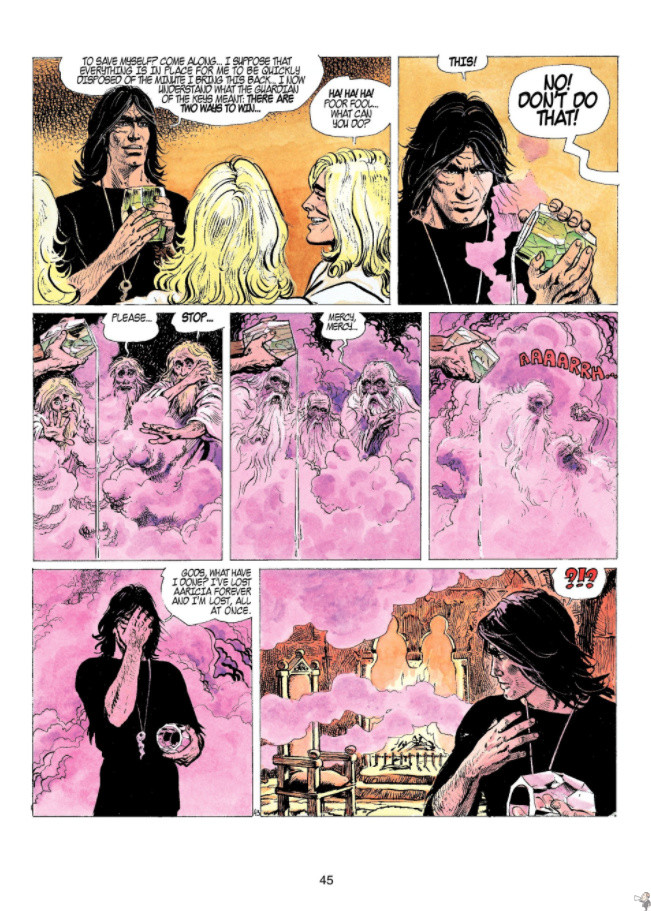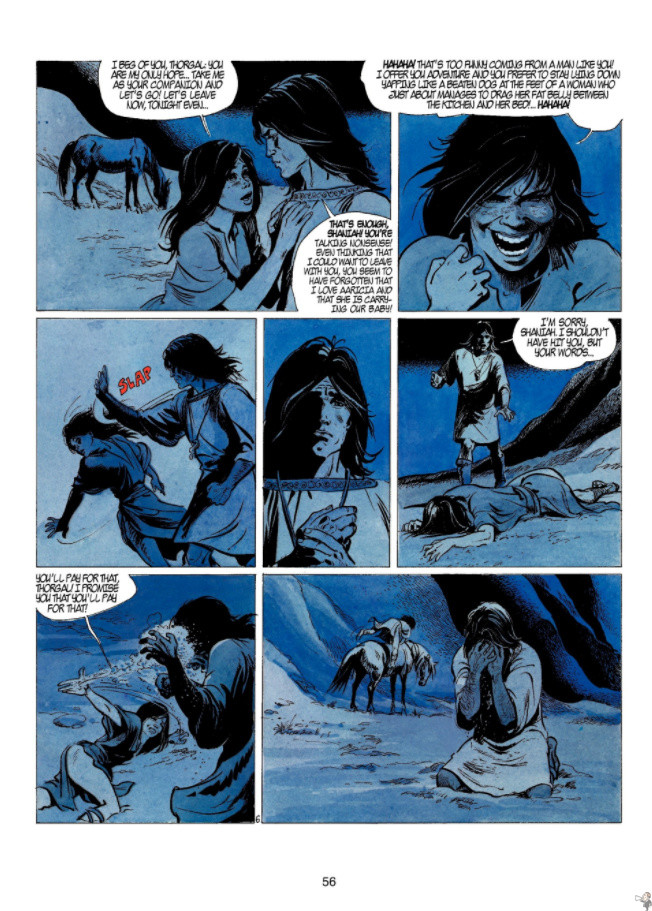 The art makes a dramatic change, so much so I wasn't sure it was still Rosinski. While still providing a rich environment the characters are more stylized. Facial and body expressions are well done, especially in the emotional second story. Action is fluid and well-defined in its illustration.
Pages are mostly dense with panels and dialogue, but Rosinski keeps in interesting in the layouts. Colour plays an integral part of the story as the overall tones portray emotions and unite story elements and environments.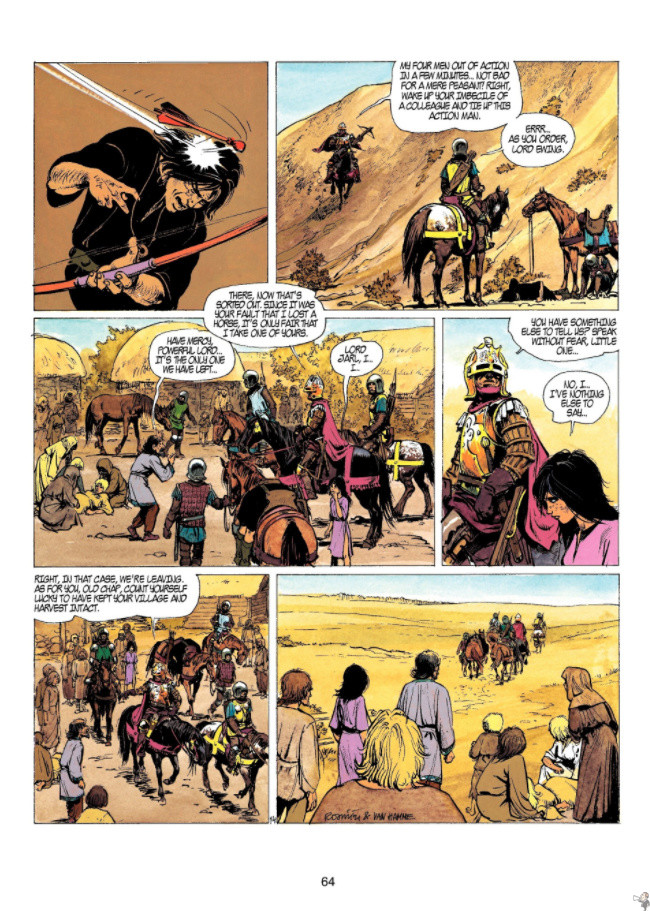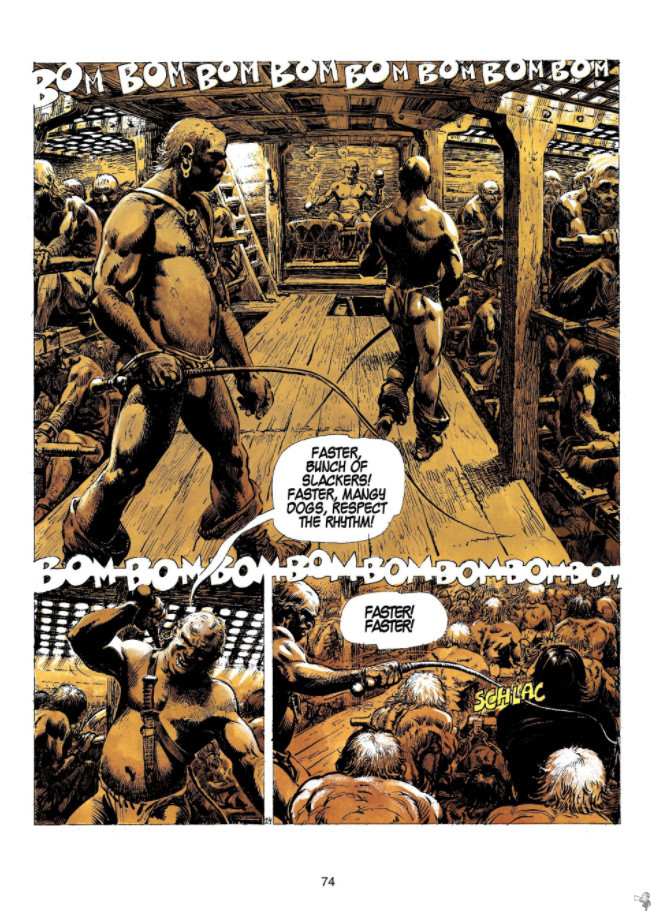 Unfortunately, this volume is currently out of print with Cinebook, but Izneo has it available digitally and is currently offering Volumes 1 and 2 in a specially priced omnibus bundle.
I read this book digitally courtesy of Izneo. Originally published at Comic Book Daily.