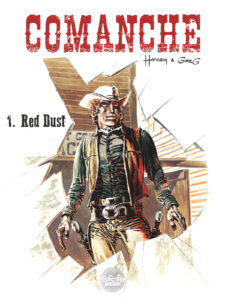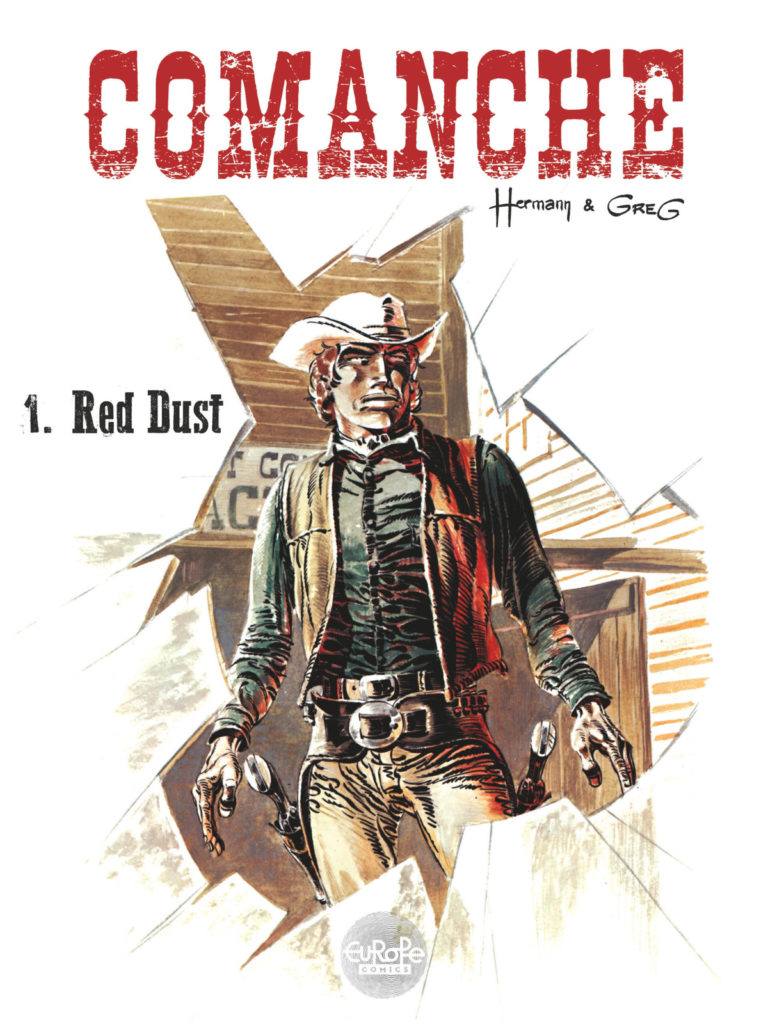 A lone cowboy rides into town and all hell breaks loose… Sound familiar? Here is yet another take on the beloved Wild West trope, complete with corrupt law enforcement officers, a town drunk, guns for hire, a brave young woman trying to hold on to her failing ranch, vicious people with wealth and power trying to take it from her, a couple of cow-herders, and a colorful cast of characters with names like Red Dust, Ten Gallons, and of course… Comanche.
Europe Comics, October 2017
Written by Greg
Art by Hermann
48 Pages
$8.39
Very early Hermann work, with an interesting European view of the American old west.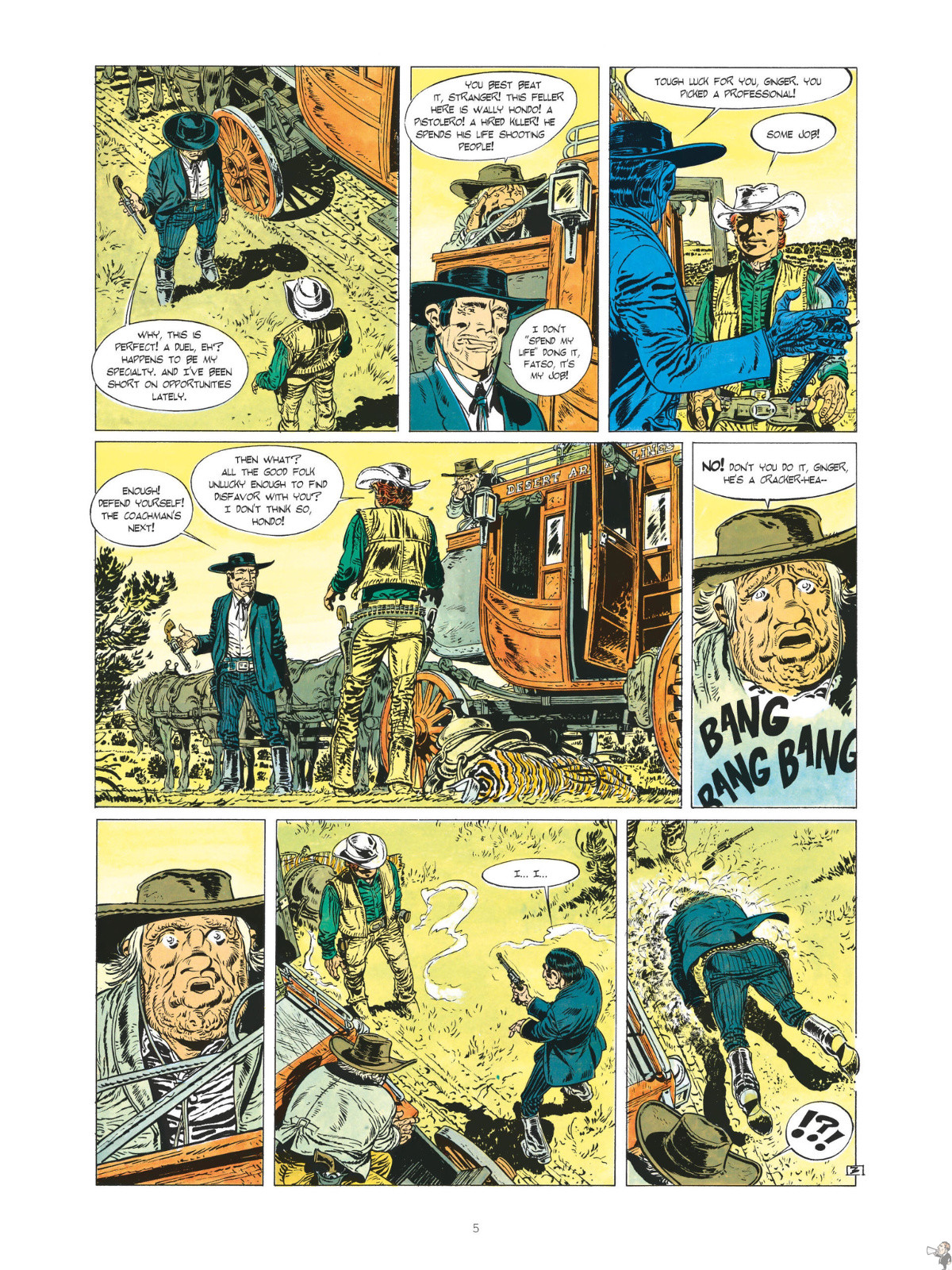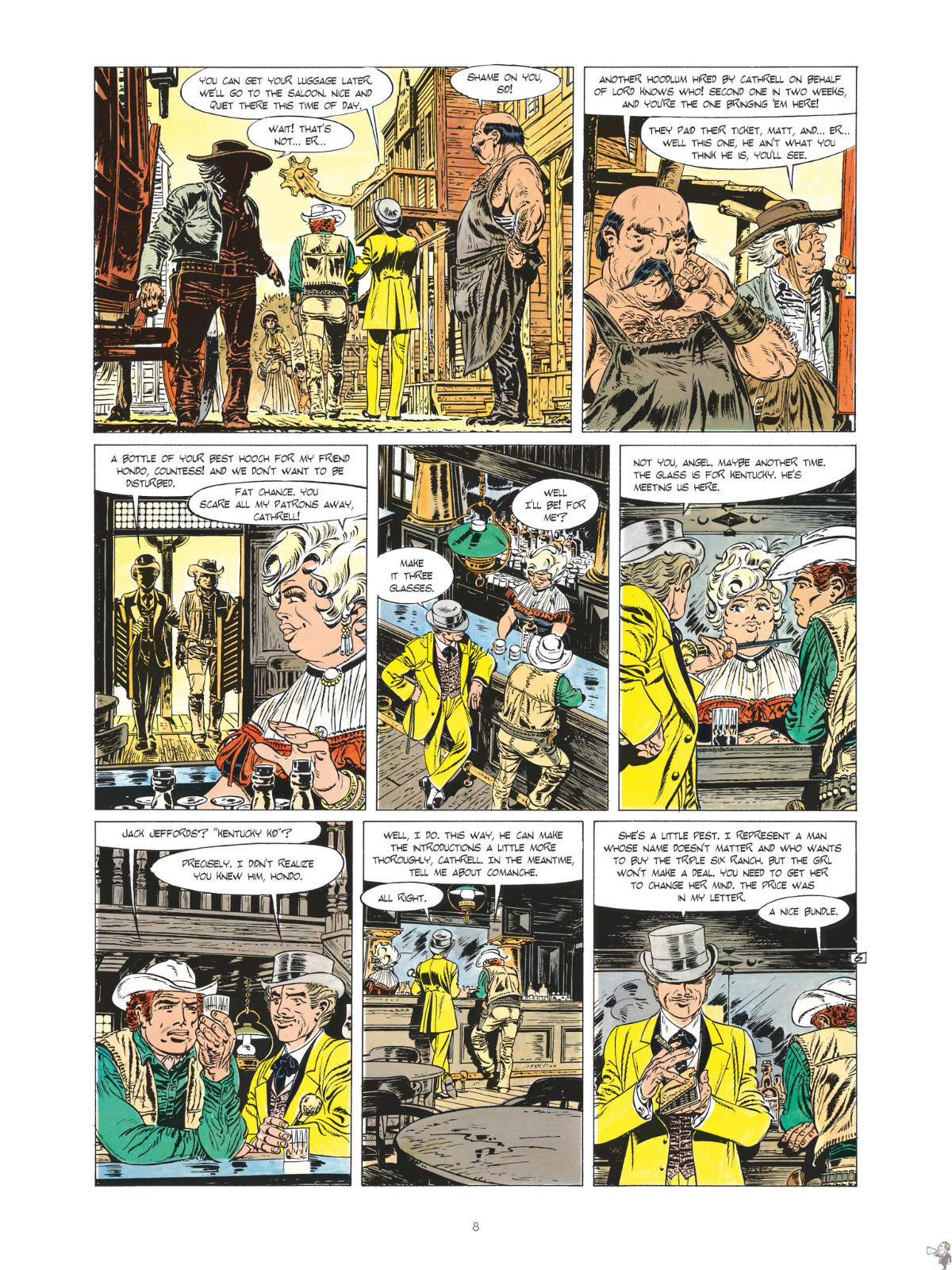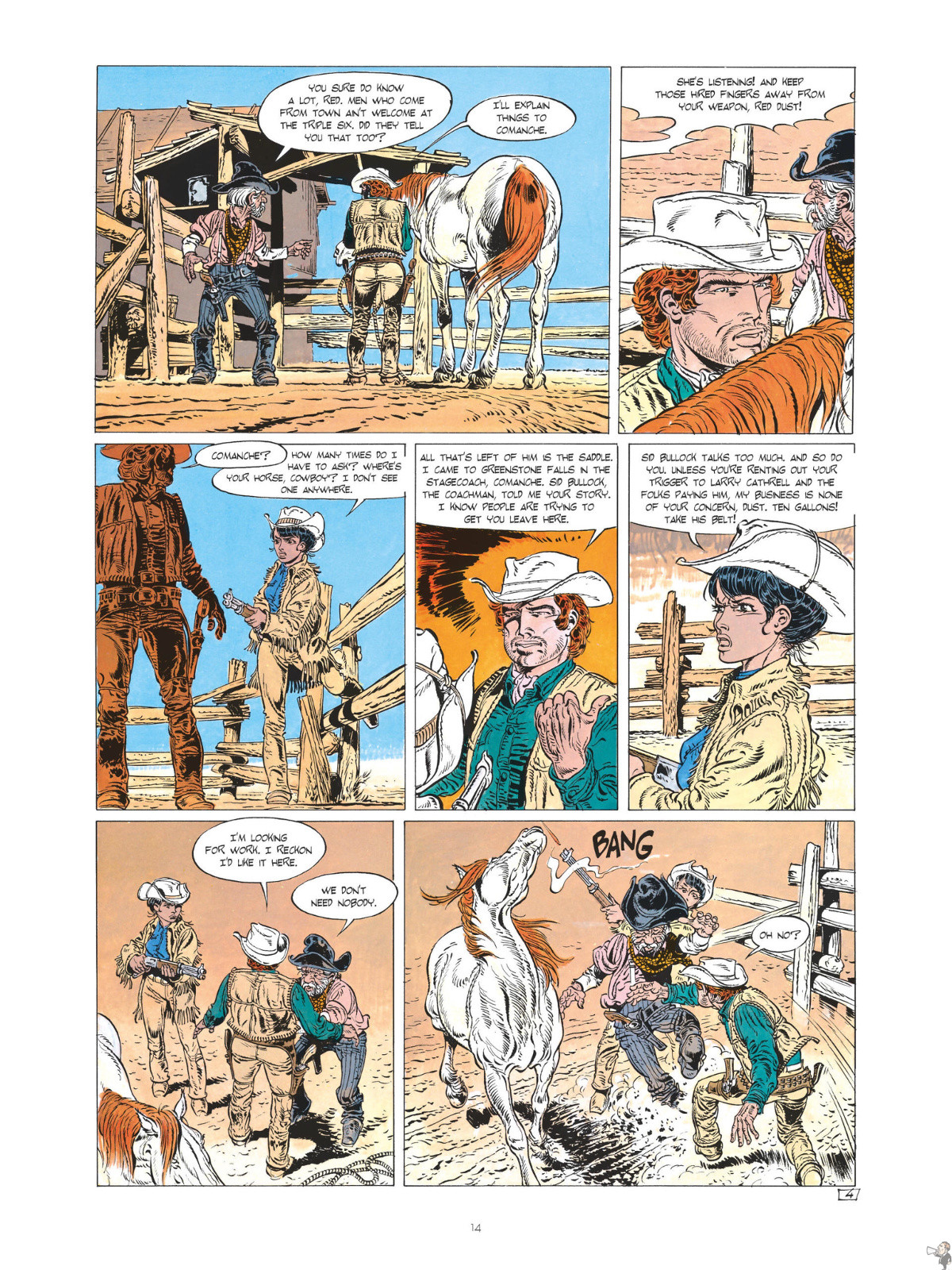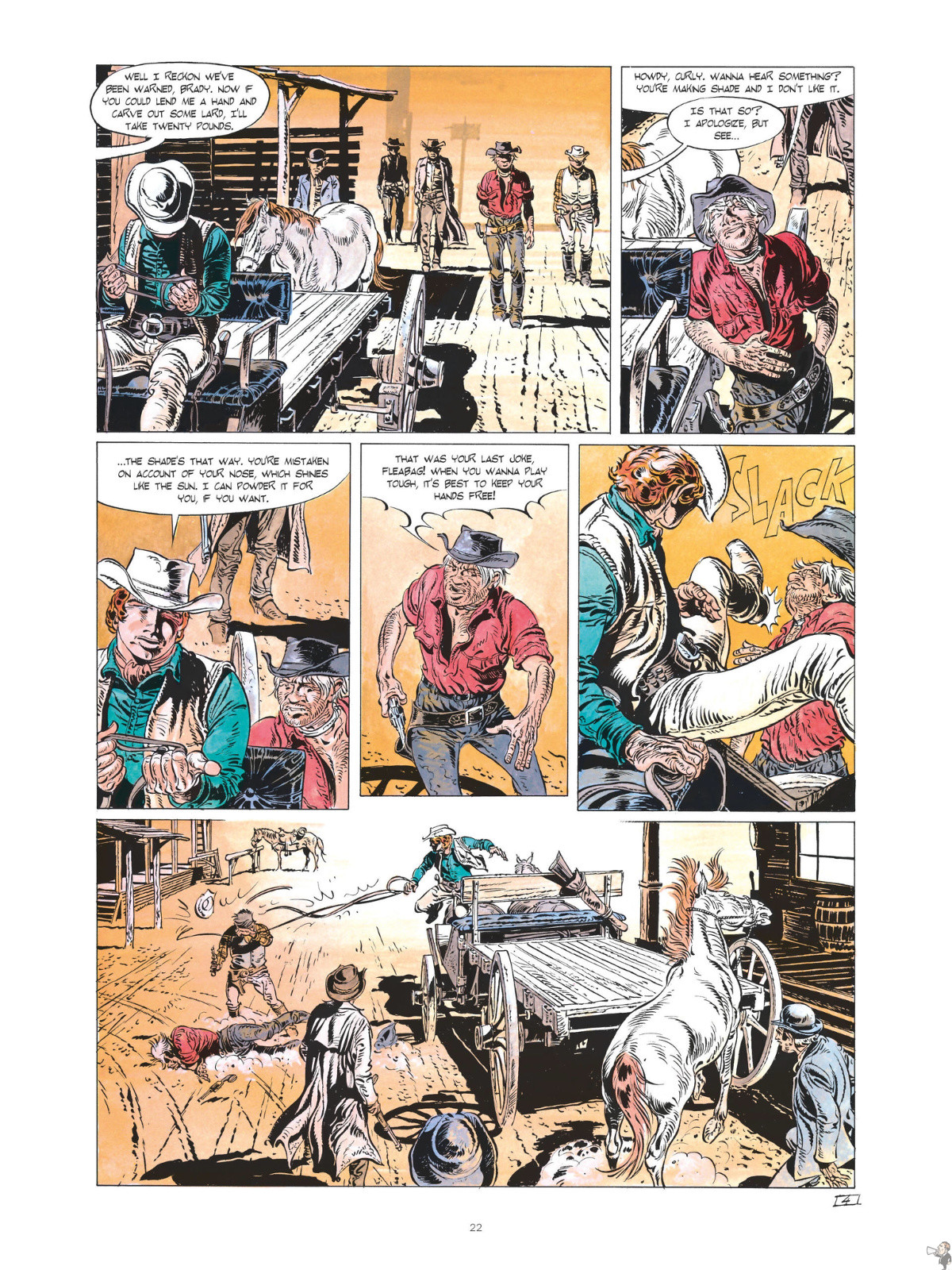 I'm certainly no expert in Hermann or his catalogue, but when this volume appeared I was surprised to have never heard of it. Thankfully English readers are almost in a deluge of translated bande dessinee work, and the digital platform allows us to experience even more.
A quick online search shows Comanche to be from 1969, with an interesting take on the old west. While it's not required to put your reading in a historical context, looking at Comanche from the perspective of 1969 it's a relatively liberal take on a woman as a ranch owner, with our hero not interested in taking charge but giving a helping hand. Well, he does seem to be calling the shots, and we're sure to see a romance blossom, so perhaps it does follow the expected tropes.
The gritty old west is well defined here, with a treasure trove of ridiculous characters swirling around the central cast. Like most well-written adventures our hero is the straight man, giving us the standard gunslinger character, while the colour and atmosphere are provided by the supporting characters. This is my first exposure to Greg and he doesn't disappoint.
The art has the outlines of the Hermann we know from later work, but less stylized. These characters show wonderful expressions but are more naturalistic. Movement is fluid and dynamic.
Perhaps my favourite aspect of the art is the original flat colour palette, giving the pages their aged weight. We're in a world of computerized over colourization and this is completely refreshing.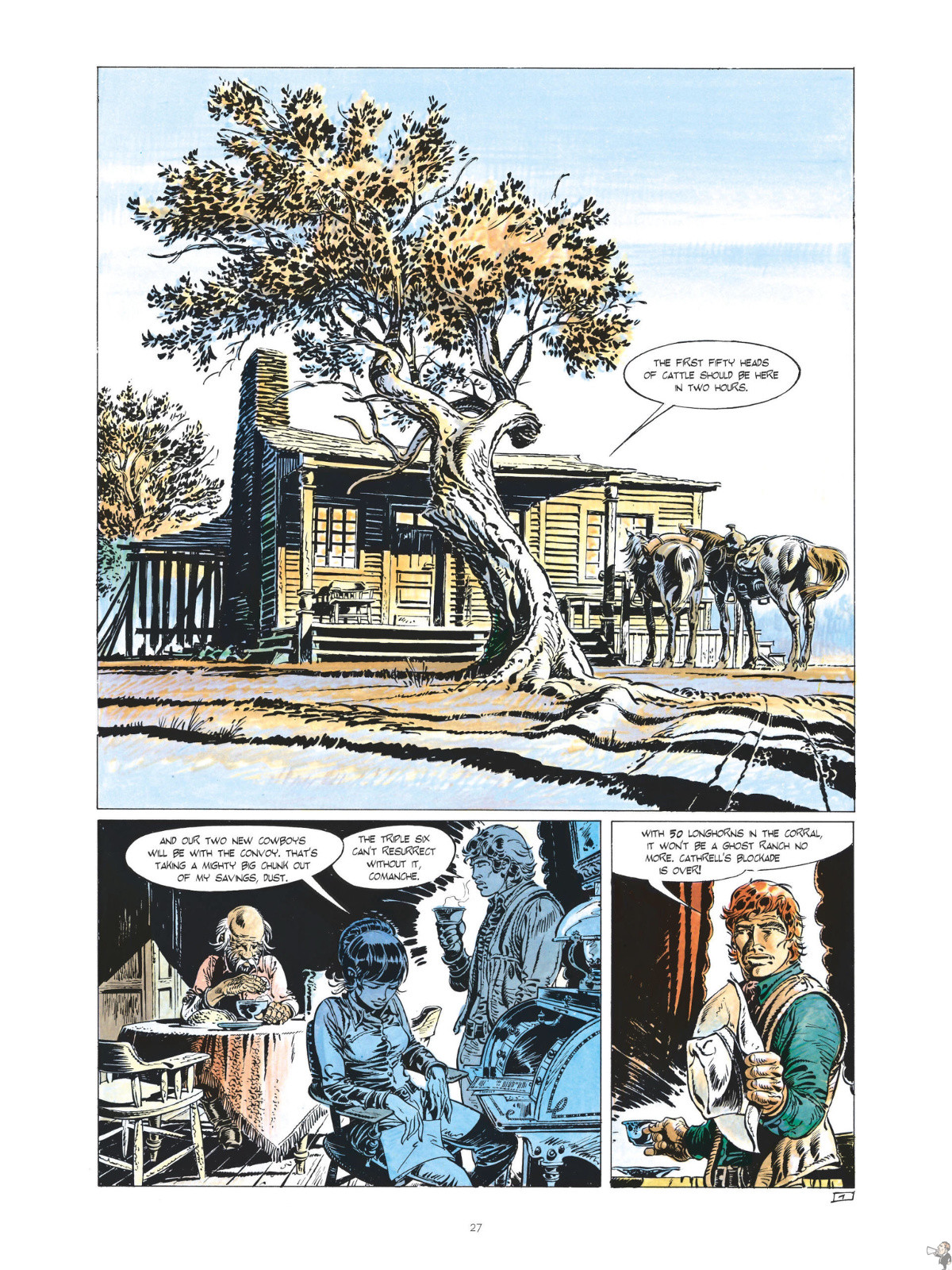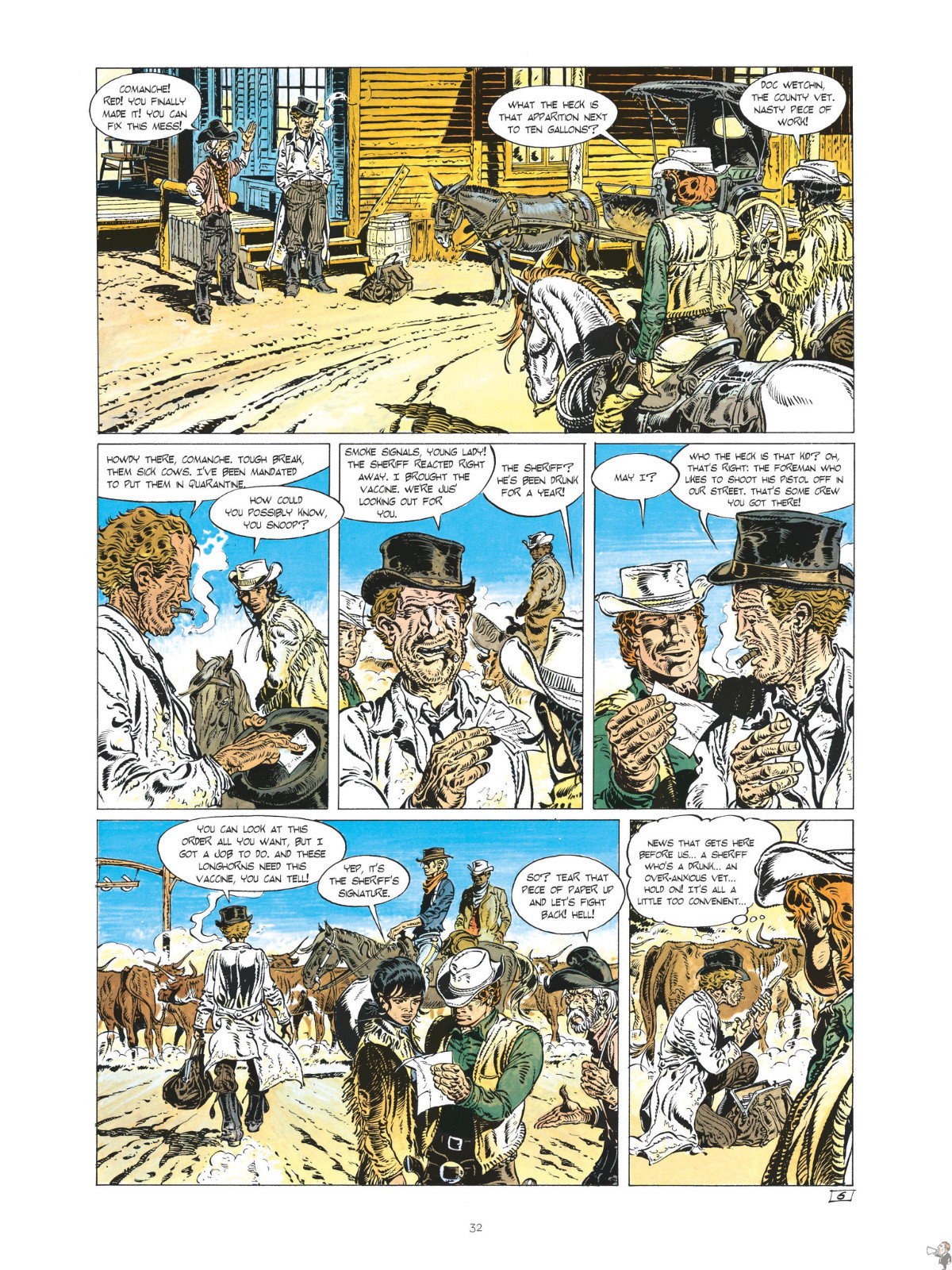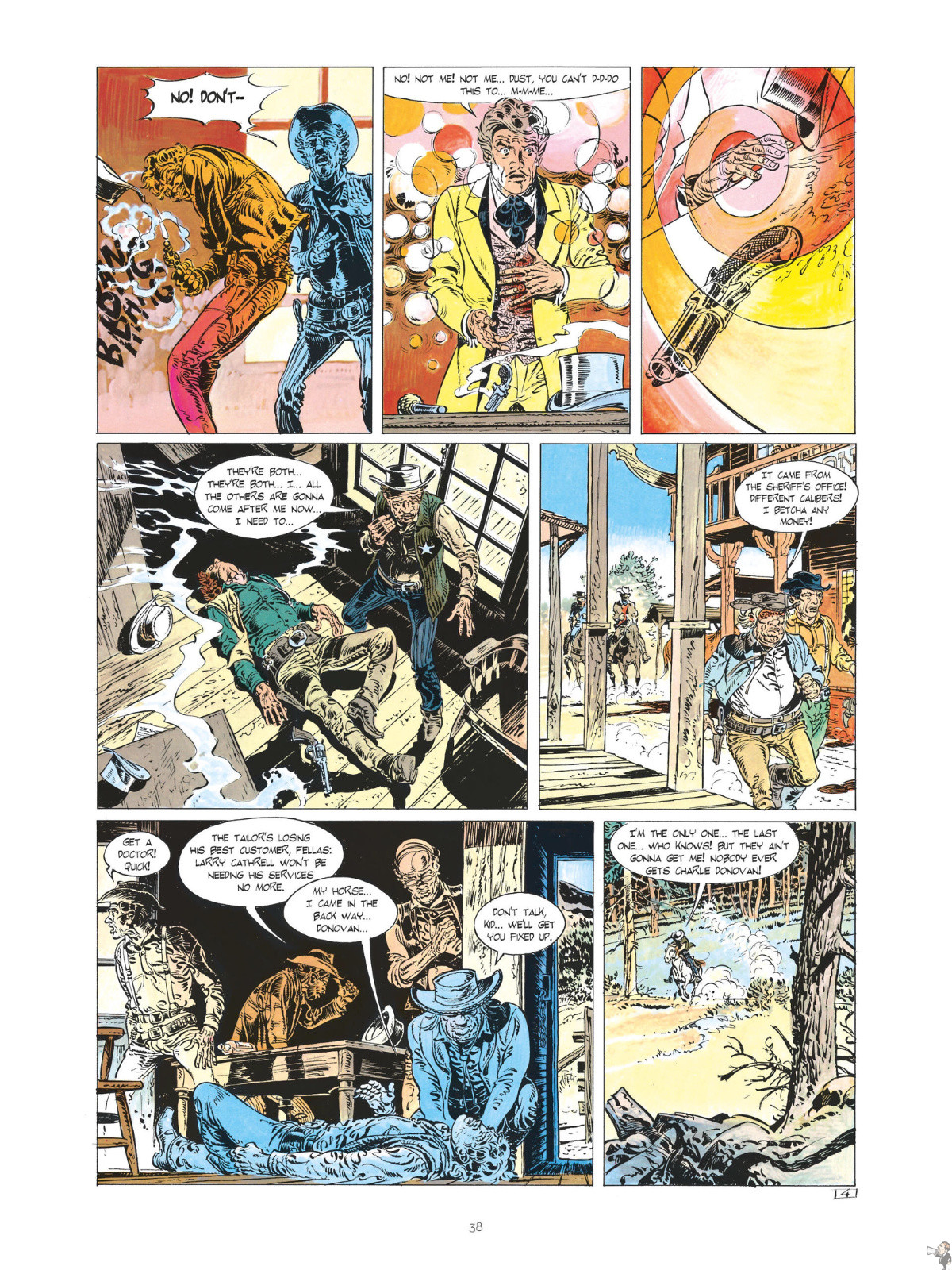 Please check out the preview below from Izneo, who provided my digital copy for review.
This post originally appeared at Comic Book Daily.