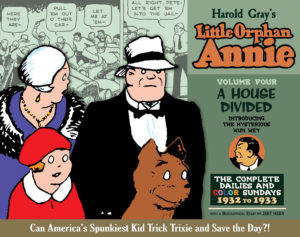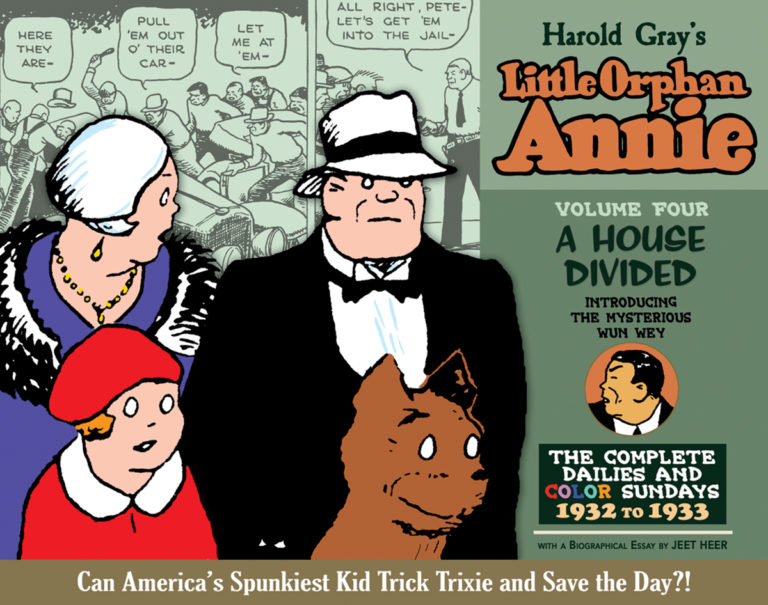 "Daddy" Warbucks takes a new wife, Annie's in the clutches of the Sisters of Suppression, and the spunkiest kid in America is destined for adventures in Cosmic City. Containing every daily and Sunday strip from January, 1932 through July, 1933, with the dailies printed directly from Harold Gary's original artwork.
276 pages, 11″ x 8.5″
ISBN 978-1-60010-445-9
$49.99 USD
Order online: Amazon
Volume four brings a "mother" to Annie and another road trip. Plus more insight into Warbucks' inner circle.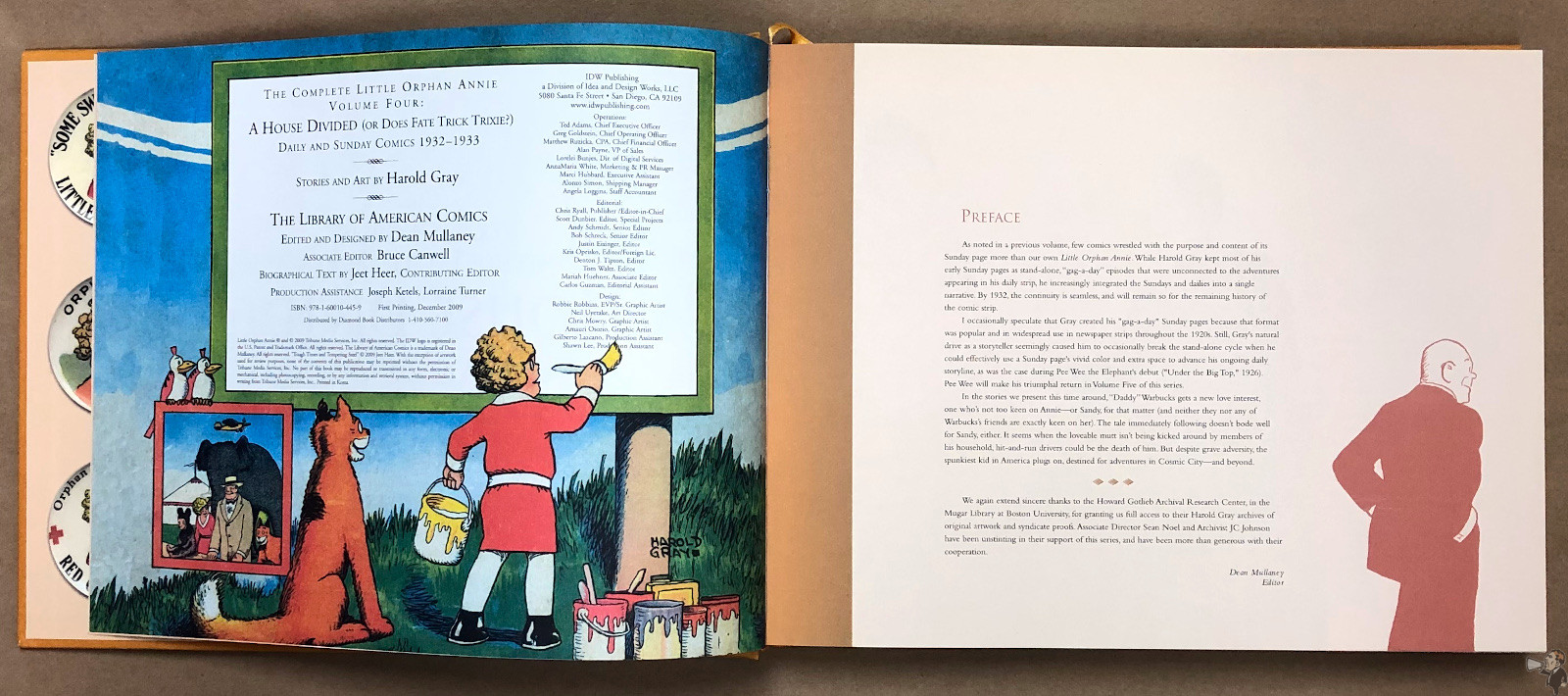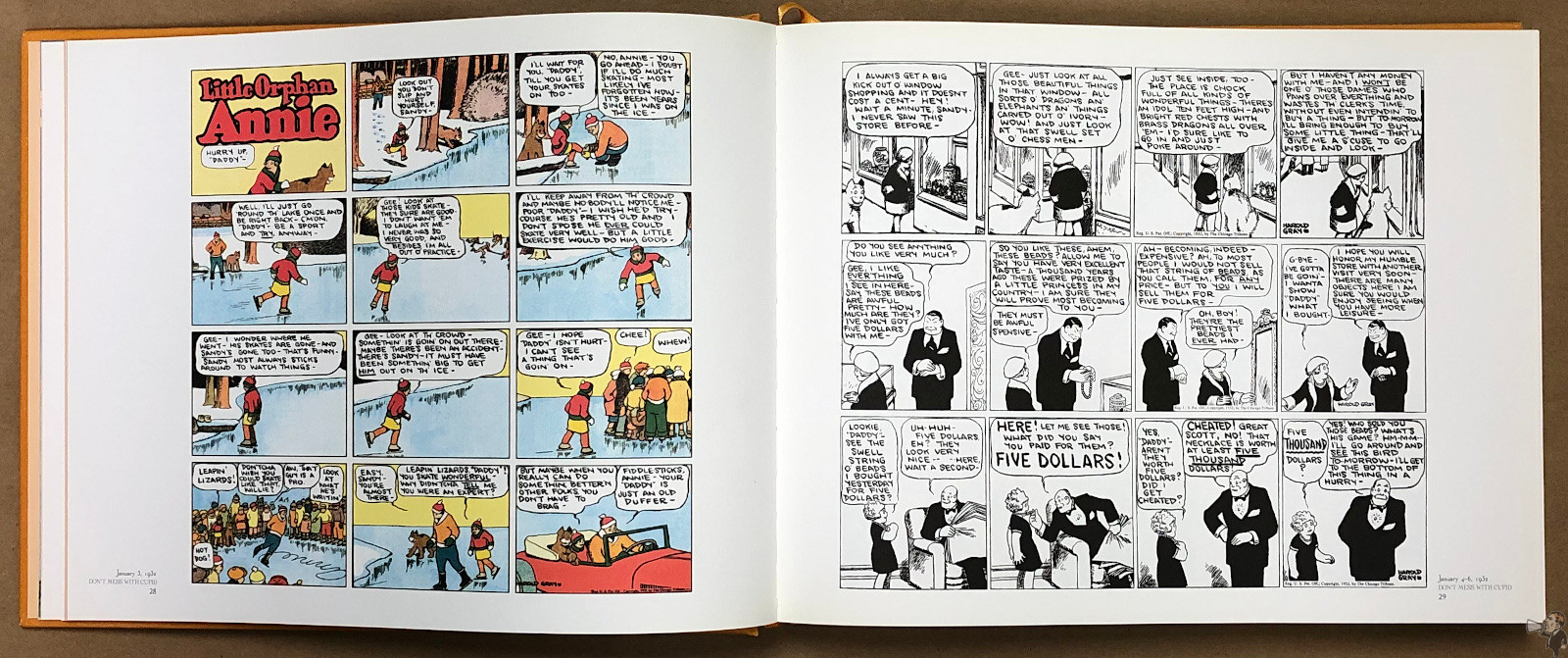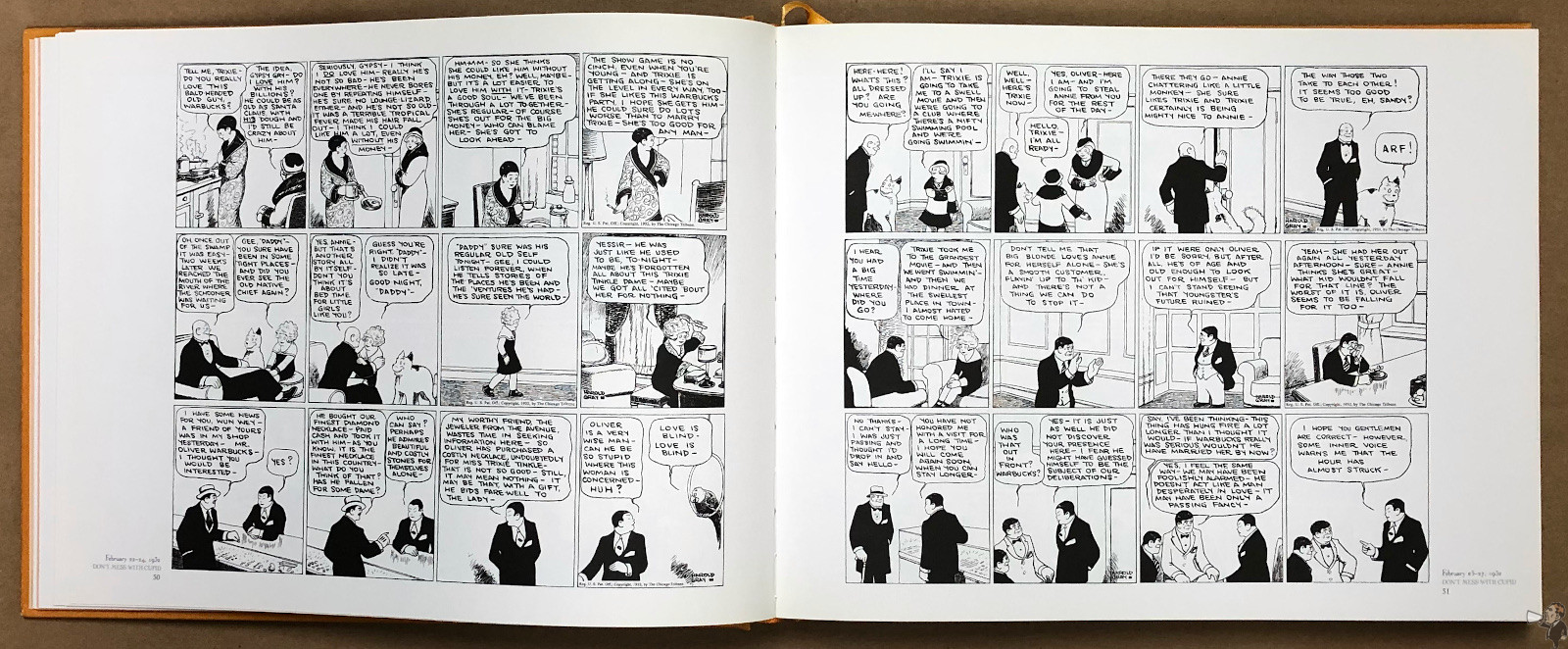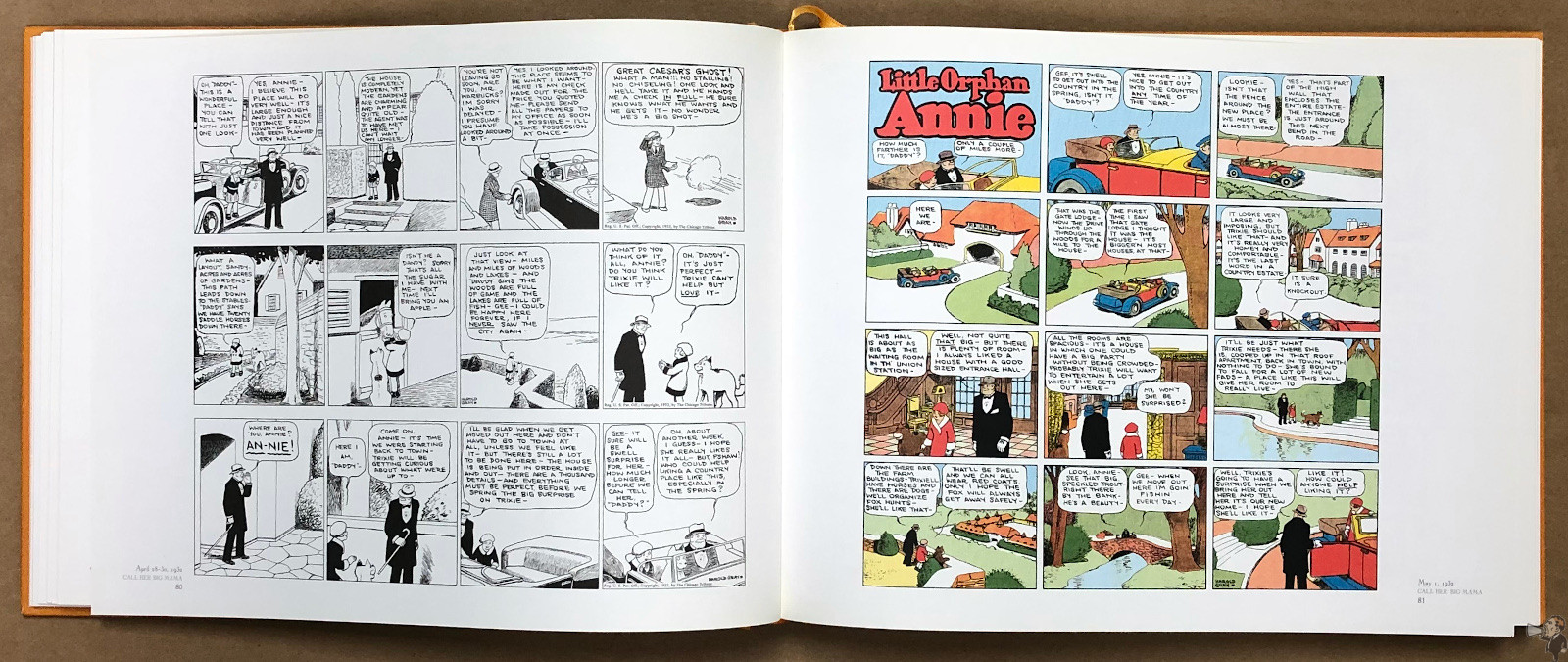 Gray takes an interesting approach to the introduction of two new and important characters. Wun Wey and Trixie are introduced early in the volume, but Wun Wey is provided with an extended backstory and slow rollout to Annie. He instantly becomes part of Warbucks' inner circle and a key player.
Trixie, on the other hand, is a mystery and we are slow to learn about her and her background. We never learn how her relationship with Warbucks began, just her sudden appearance to shake things up. For the first time, we see Warbucks getting snowed and ignoring the advice of those who see the truth.
The strip spends quite a while unravelling motivations and the contrast of public and private faces for our ever-growing cast. As the depression continues Gray continues to provide a clear delineation of those who are content and those who are never satisfied.
Even the gold-digging Trixie has an inner circle, and one friend is constantly telling her to see what she has and be happy.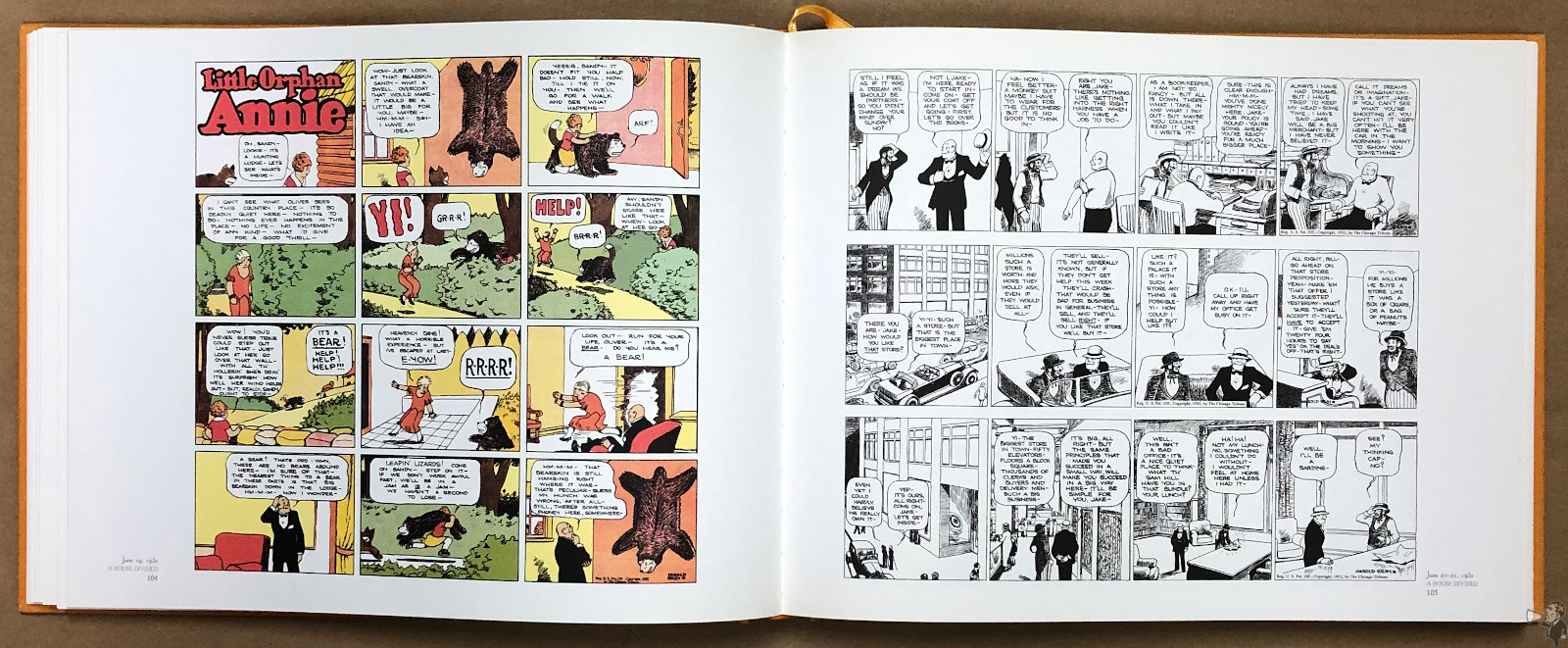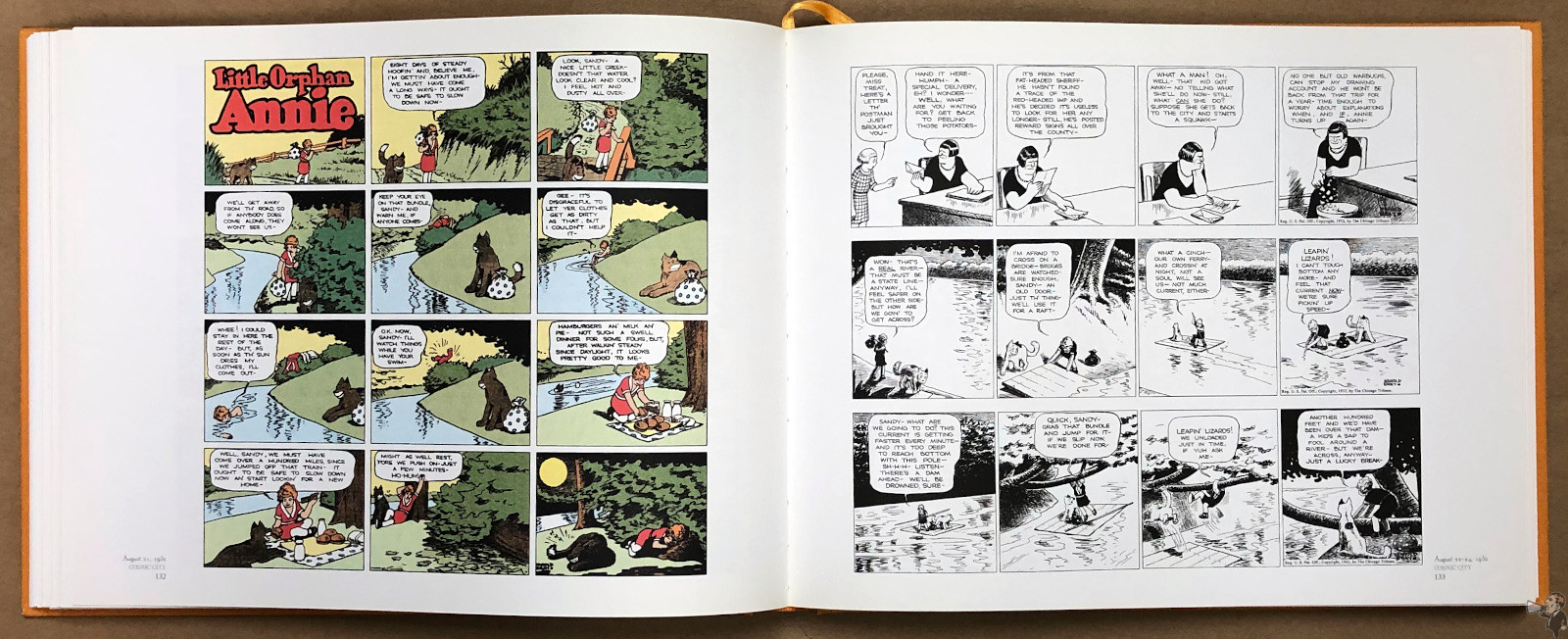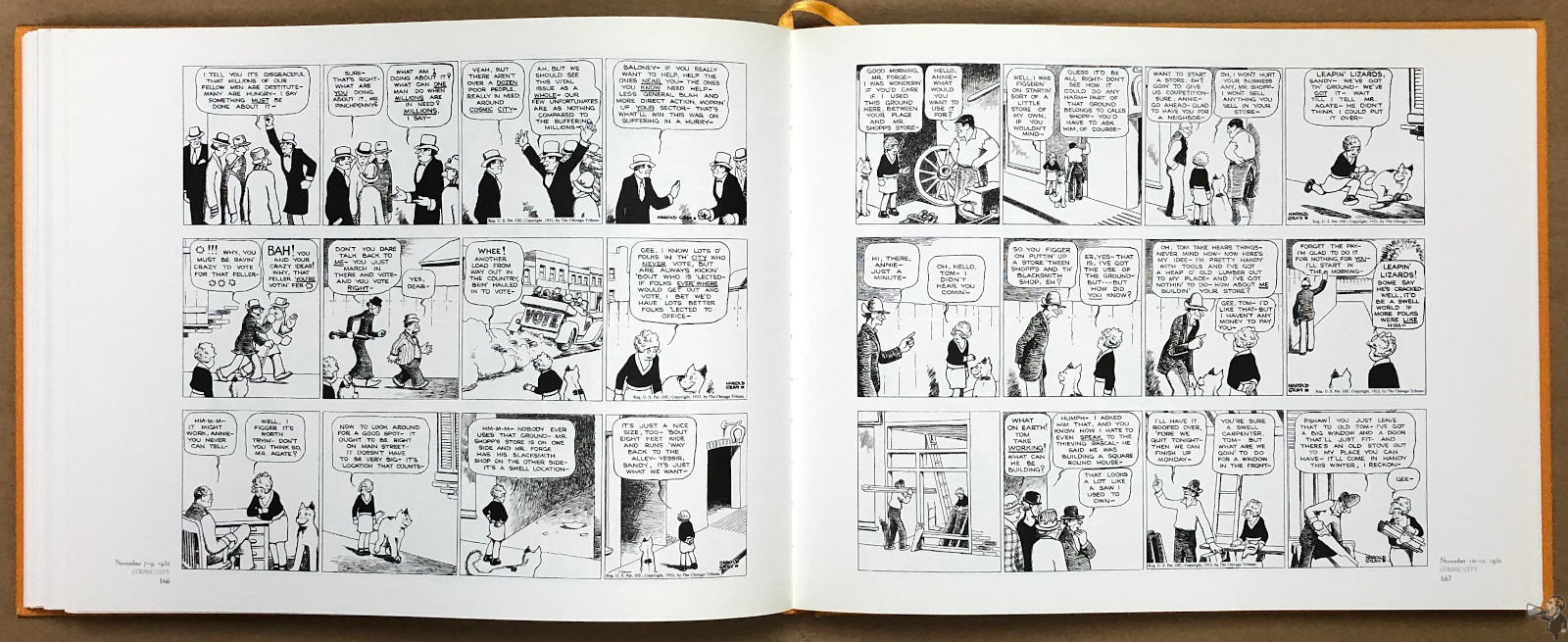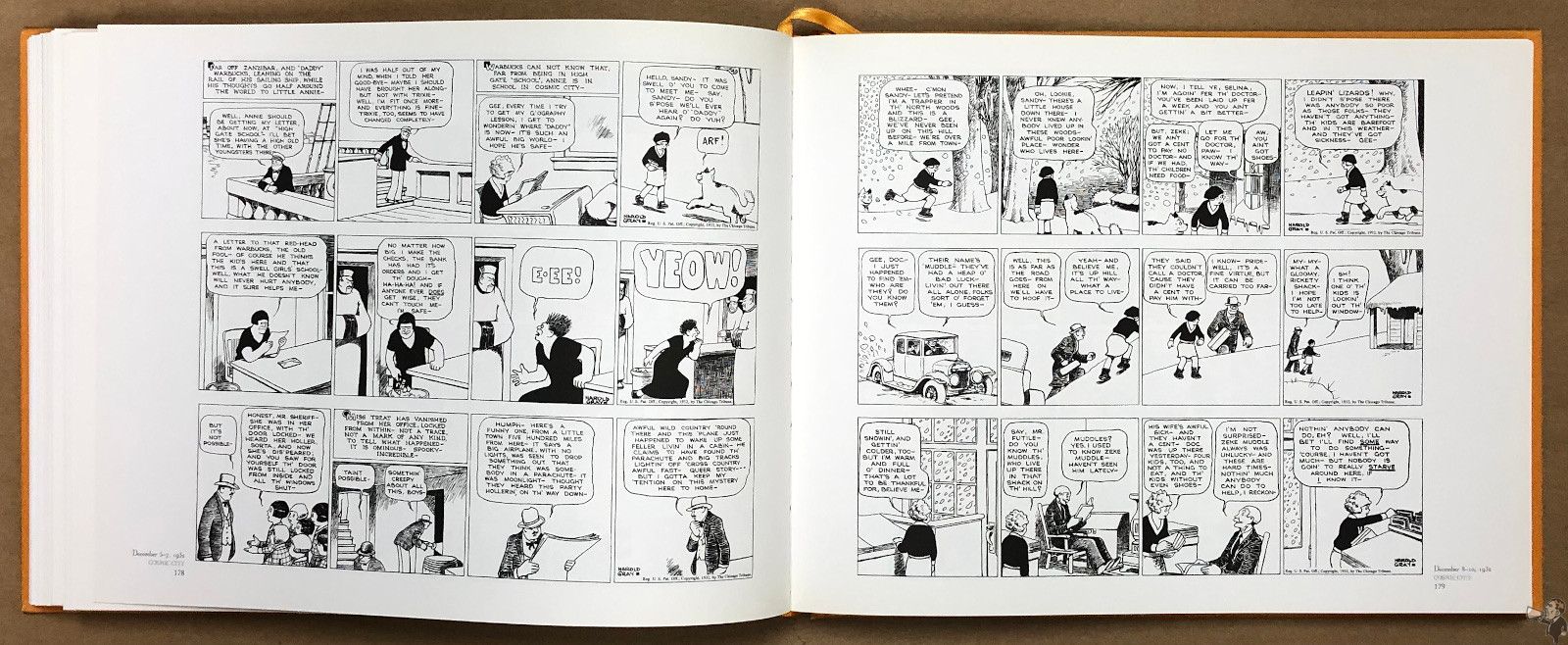 Annie sums it up nicely on December 10, 1932, when she says "but I'm warm and full o' dinner – that's a lot to be thankful for, believe me".
Speaking of Annie, for yet another time she is left to her own devices, and through hard work and the help of others, adapts and overcomes. Her adventures in Cosmic City is eleven months long and takes quite a while to evolve. Yet again wealth has an ugly representative.
And of course, there's that whole Tong assassination that is just dropped on us and left. Nine daily strips and it's done, with nary a further reference. Sweet and simple justice.
The art is very established at this point, with Annie getting slightly taller. I appreciate the colour palette for the Sundays but appreciate the linework and inks of the dailies a little more.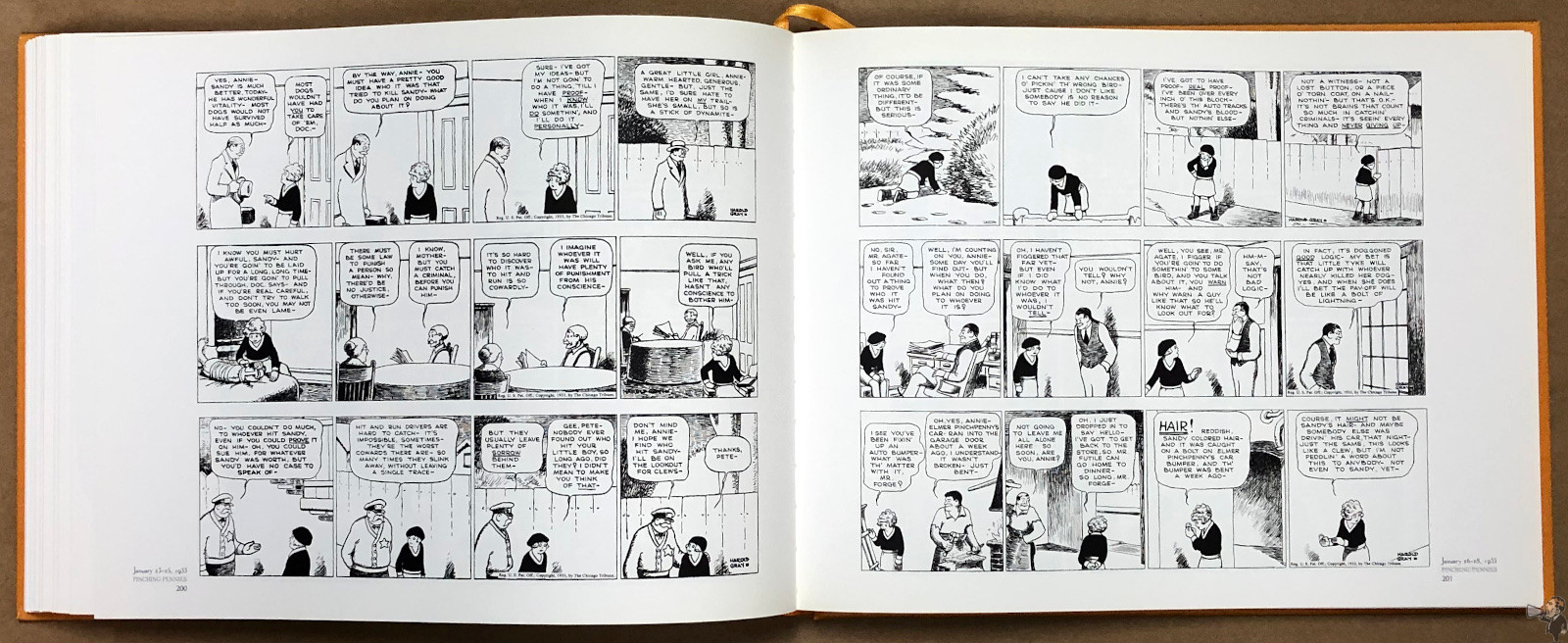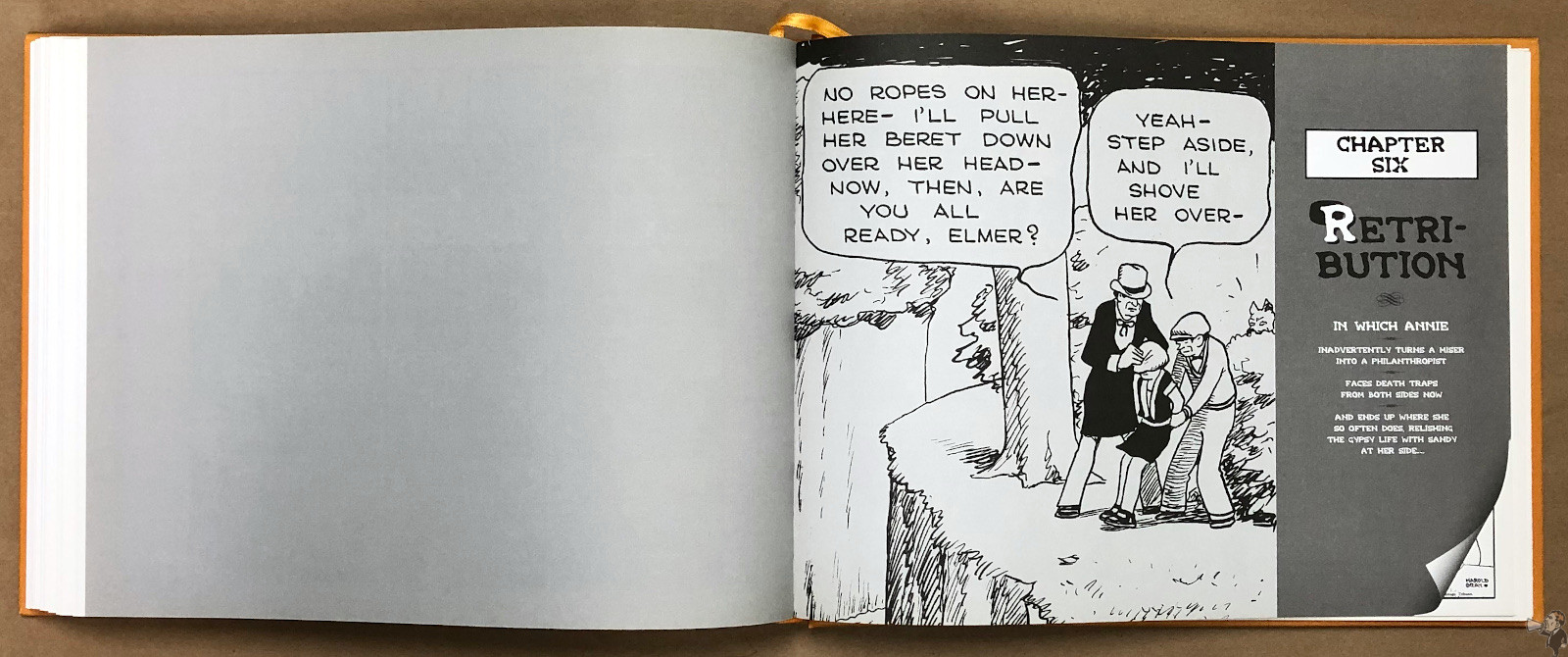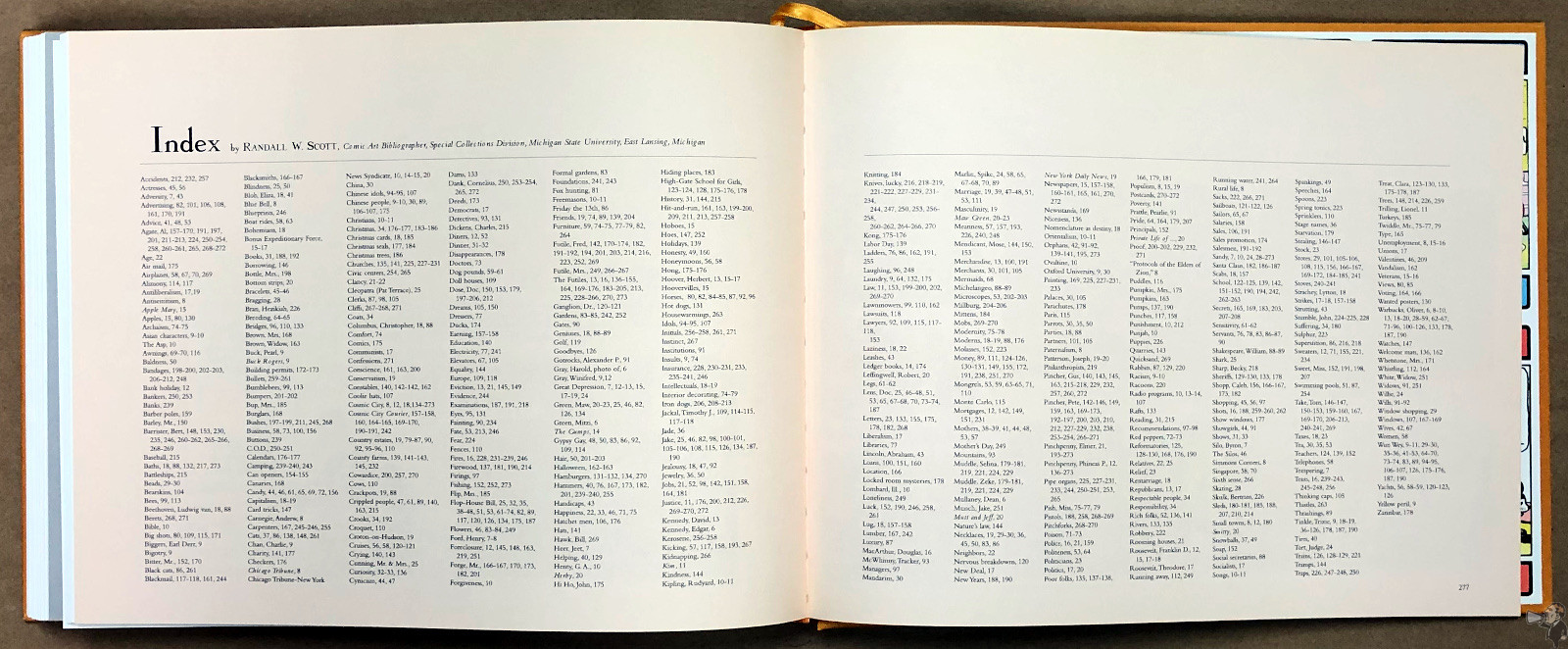 My interest in the language of the time continues with this look at 1932-1933 America. This time around we have duffer, dope it out, great Scott, nix, ducky, and jackanapes. I'm familiar with most but had to look up duffer and jackanapes.
Another excellent production. Sewn binding of thick matte paper stock. Almost every strip is clear and very detailed, with a few that appear to be from newspaper tear-sheets.
These volumes are chock-full of extras. A detailed essay from Jeet Heer, a lengthy index of the material, interesting endpapers, and of course that silk ribbon.
---