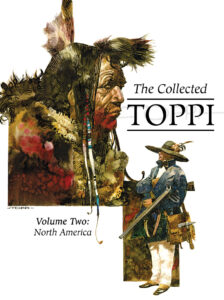 Presenting the second in a seven-volume library of works by master illustrator Sergio Toppi. The second volume, North America, contains eleven tales of folklore set in historical periods within the early United States, Canada, and Alaska, all presented in English for the first time, with a foreword by celebrated artist and author David Mack (Kabuki, Daredevil, Jessica Jones). Stories included in this volume: – The Admiral at Rest – A Visit to John Colter – Katana – Answer my Question – Once in a Lifetime – The Will to Live – As Long as You Live – Naugatuck 1757 – Little Big Horn 1875 – The Heir – Blues.
Lion Forge, August 2019
ISBN 978-1-942367-92-5
208 pages, 9 x 12 inches, hardcover
$24.99 USD
Order online: Amazon
More short stories from the master cartoonist. This time around everything takes place in North America, with original material between 1976 and 2007.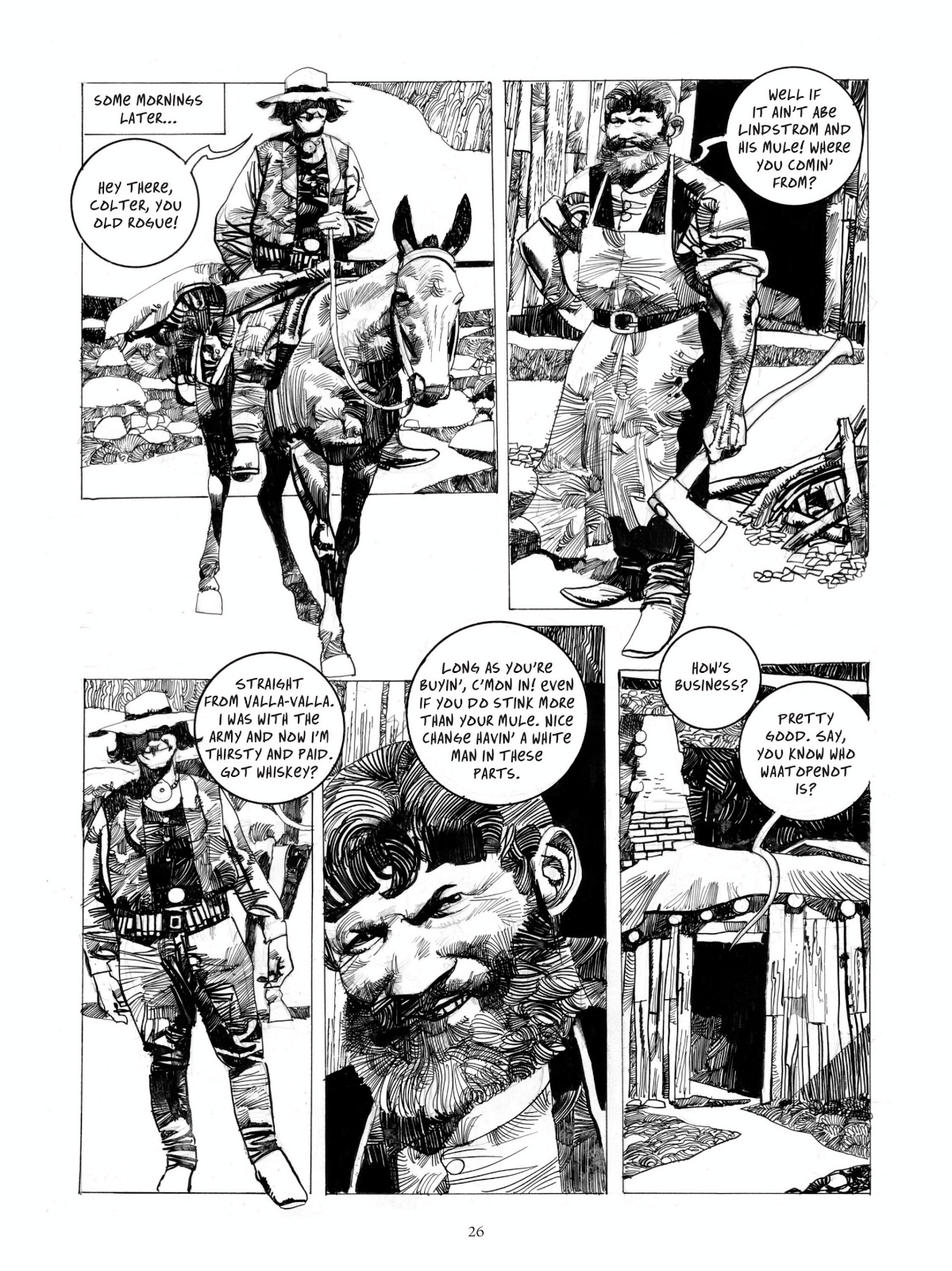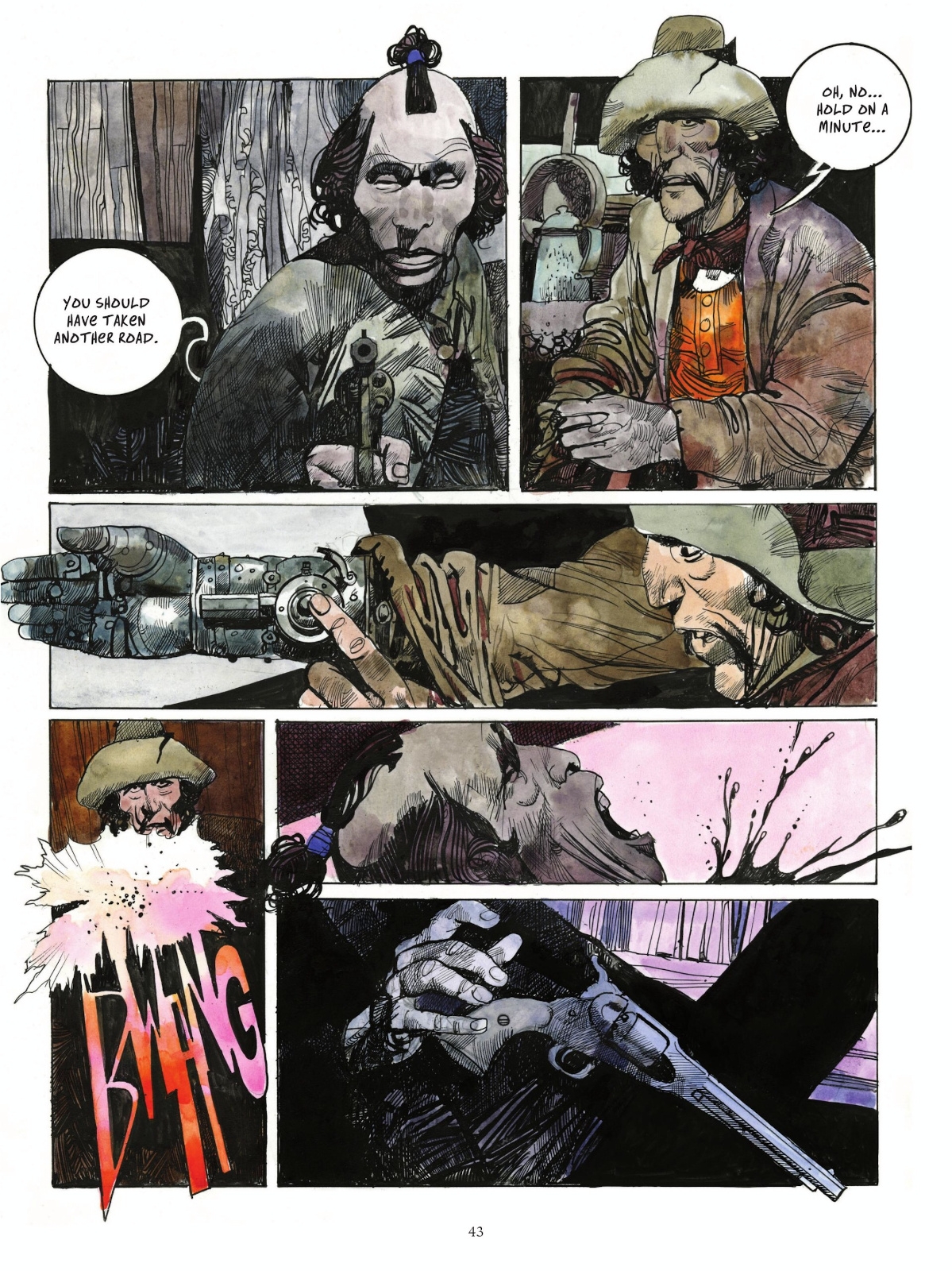 It's hard not to fill this page with superlatives, praising Toppi's work. It's visually heavy and art-centric, lush inks and ever-adapting page layouts.
We're not treated to anything we haven't seen before, but that leaves a lot to be experienced again. Toppi uses panels more as a framing device, not as limiting that moment. Characters are frequently stepping outside the panel, moving the story or allowing that panel to carry over to those adjacent.
With such short tales, there isn't much character development. We do get exciting story advancements with character reveals, and Toppi seems to enjoy the twist ending.
Jeremy Melloul's translation flows well, with no perceptible breaks. Speaking of the text, the font used works, with a mixture of upper and lower case letters. Clean and legible, without detraction.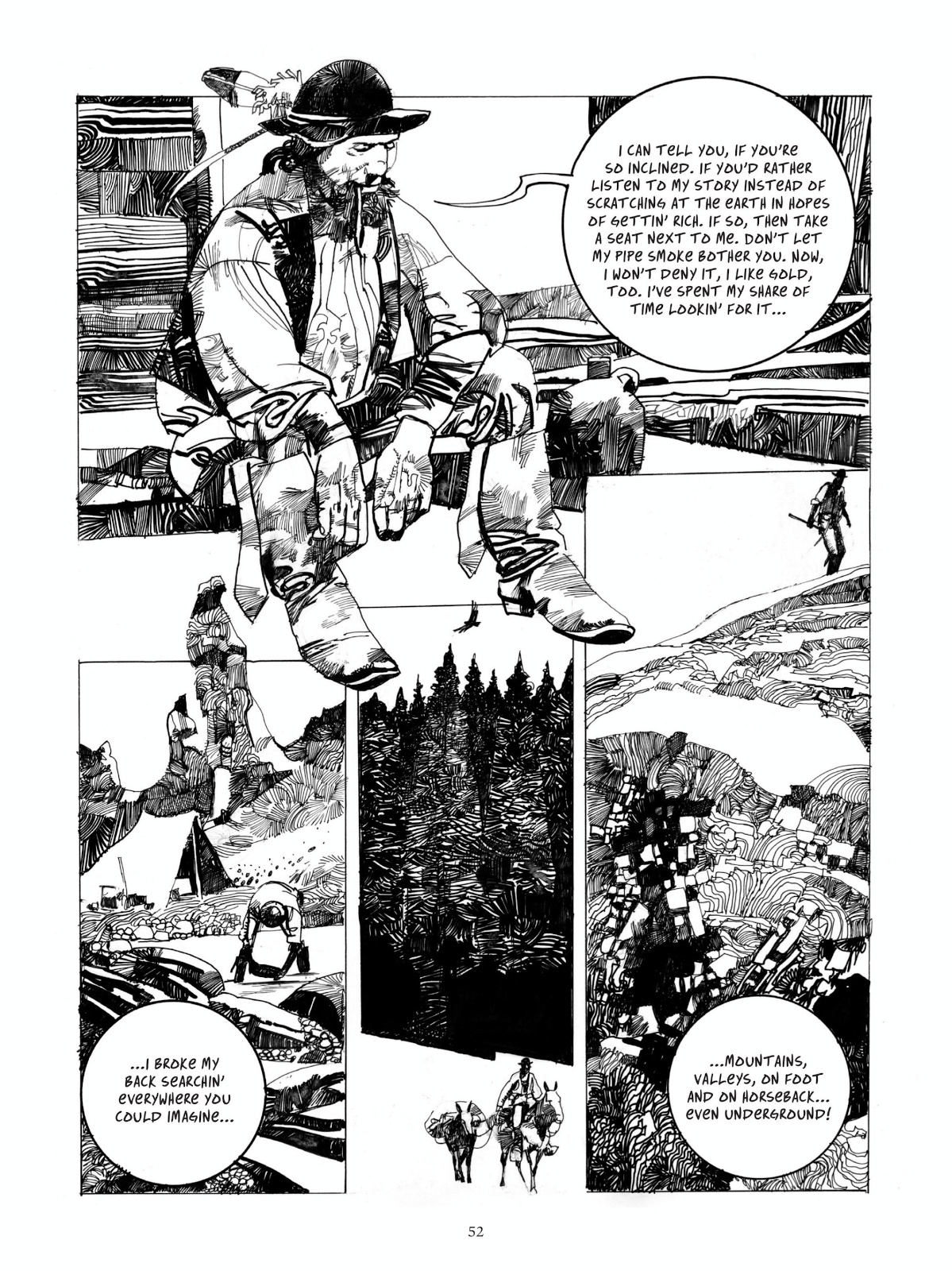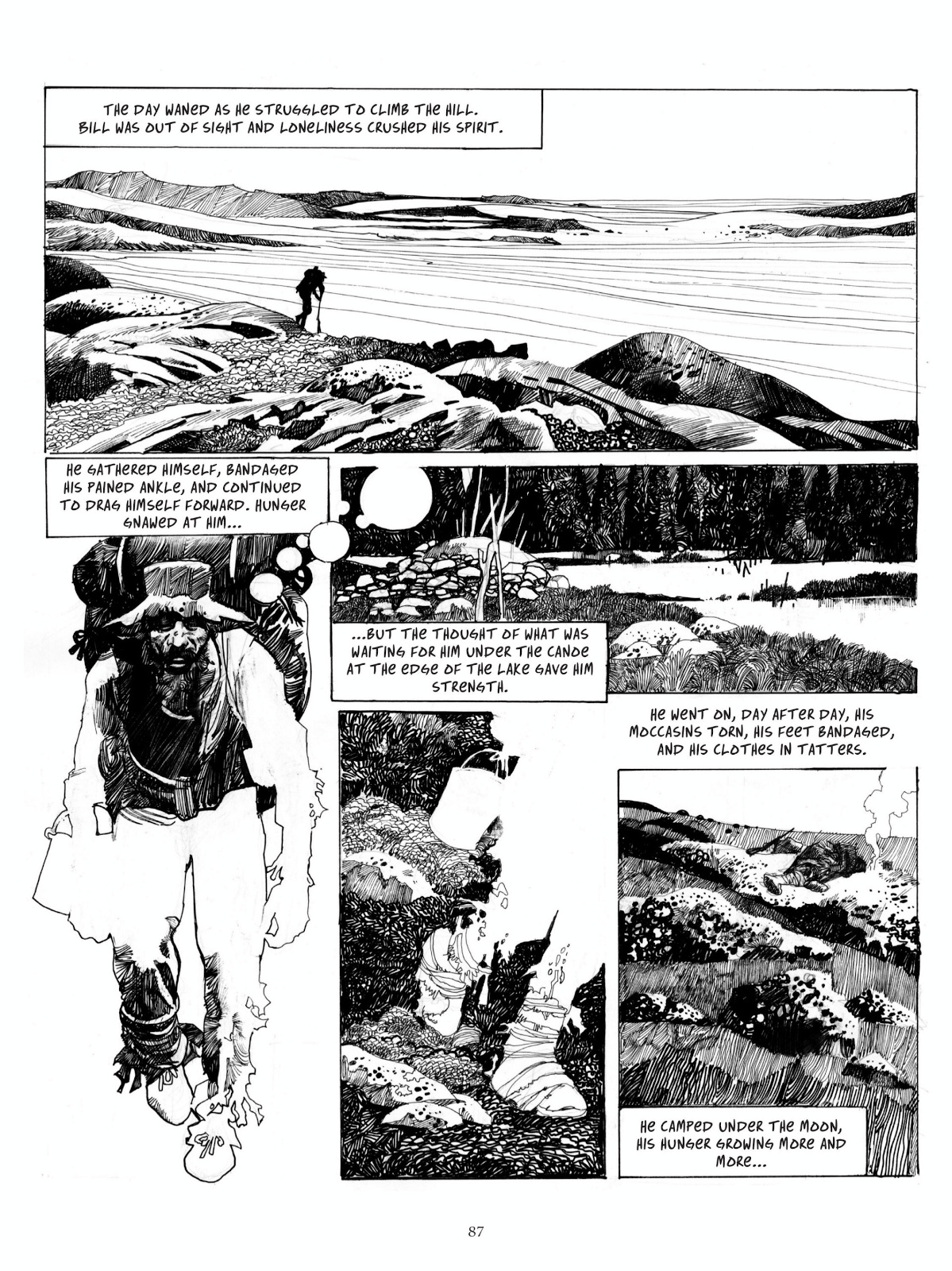 One story amongst the black and white tales is colour. After comparing it to the rest of the book I prefer black and white art from Toppi. The palette choices are wonderful, but the images lose something with the addition.
Along with that, Toppi plays with the negative or white space on the page. The lack of detail in a character to show what they're missing or the shadow of themselves.
Not sure what's going on with the title, as the cover and spine say Volume Two while the colophon and solicit says Vol 2.
There's a foreword by David Mack and a short biography to close everything out.
Perhaps it would be more accurate to call these vignettes instead of short stories, as they seem to focus on a singular moment, or as defined "a brief evocative episode". Yes, that fits beautifully.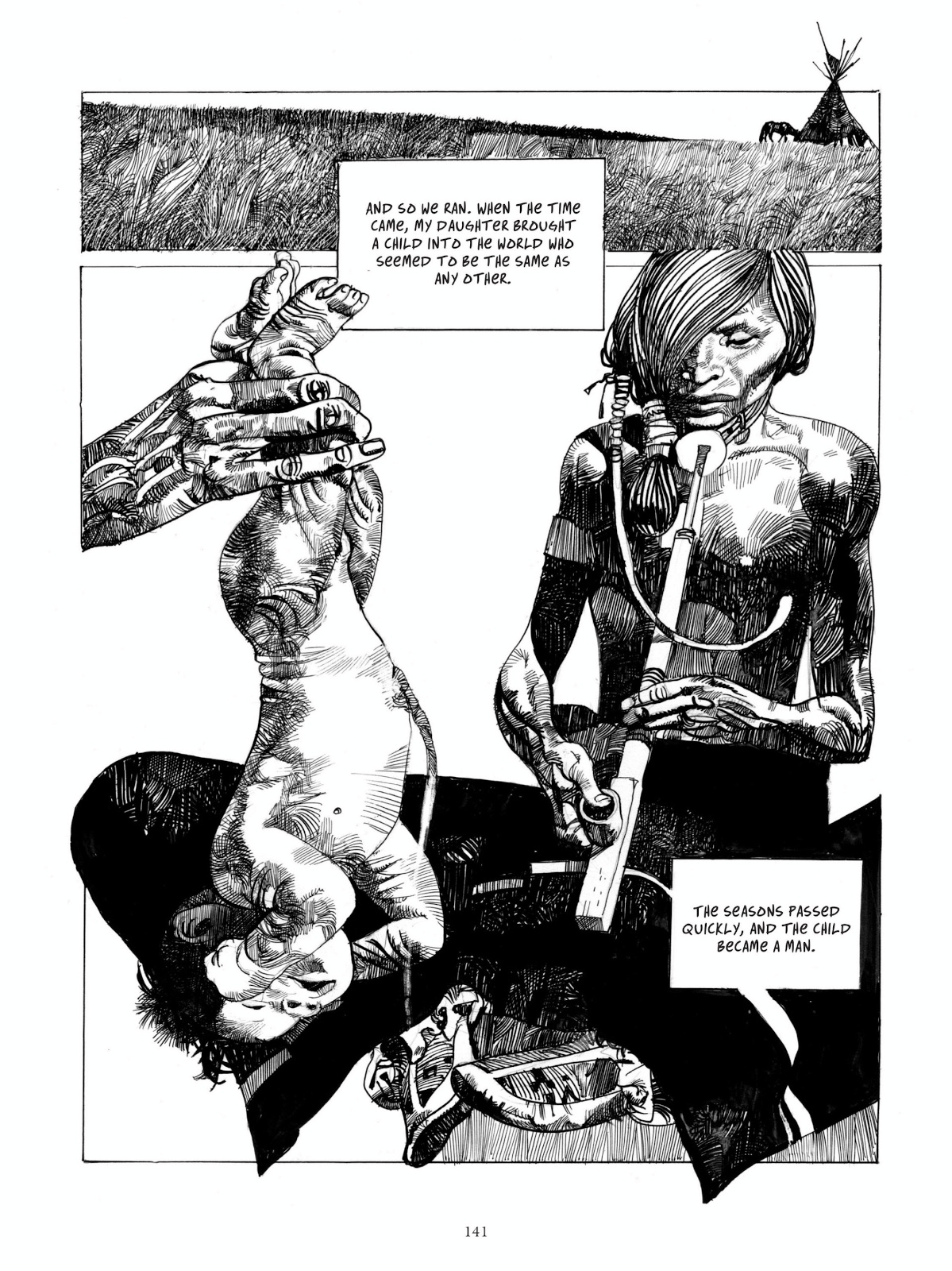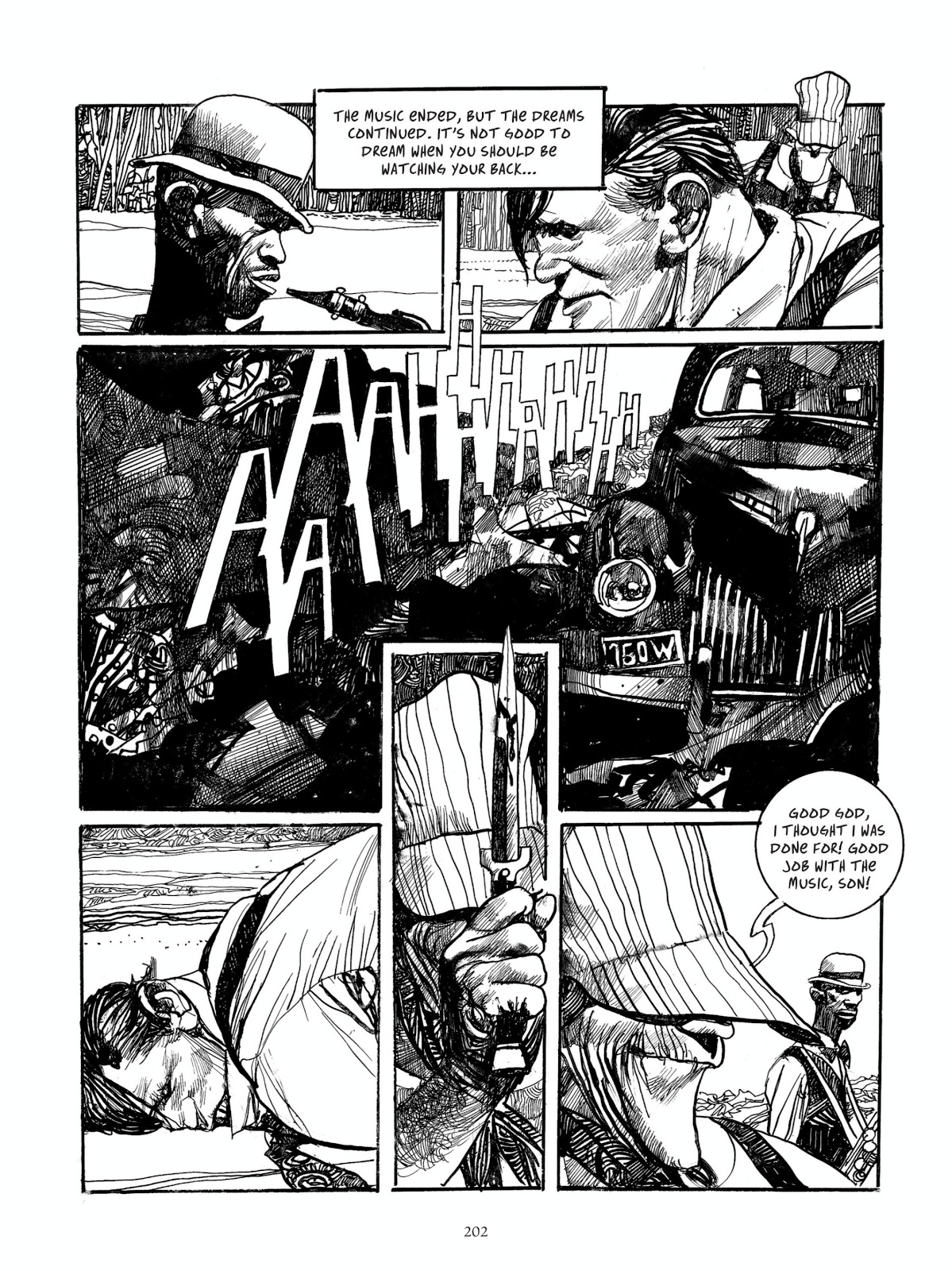 ---