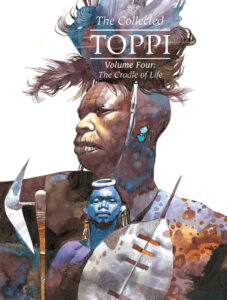 The fourth volume contains ten tales set in Africa, India, and Australia, presented in English for the first time: The Kokombo Dossier, Bwuma, my Son, Warramunga, M'Felewzi, and Pacific Island.
ISBN 978-1-942367-96-3
Hardcover, 9″ x 12″, 156 pages
$24.99 USD
Order online: Amazon
After four volumes I'm as enthralled as ever with Toppi and his mastery of sequential storytelling. That's about the shortest publisher description I've ever run across. The focus of this volume is not a region but a topic: colonialism.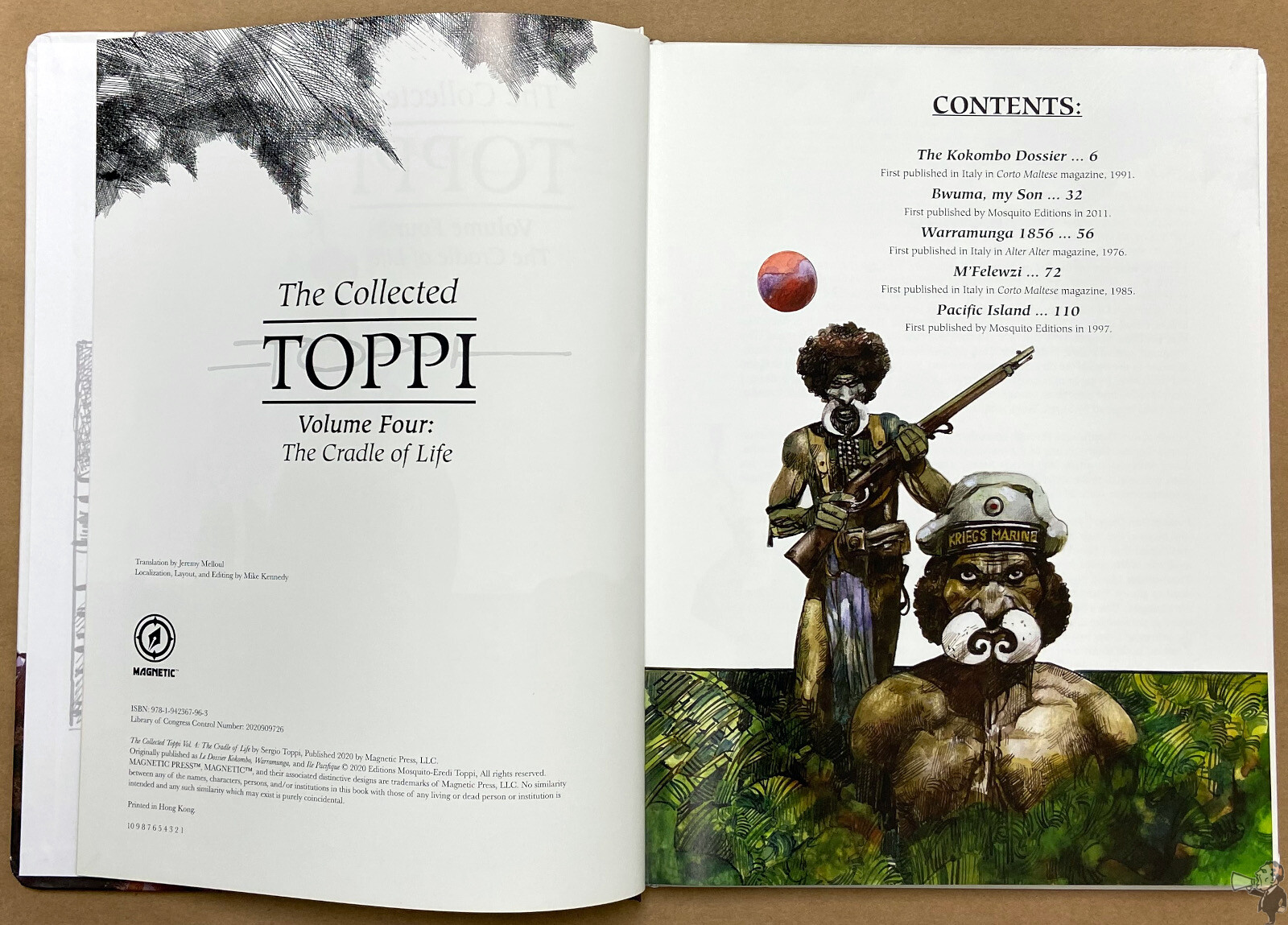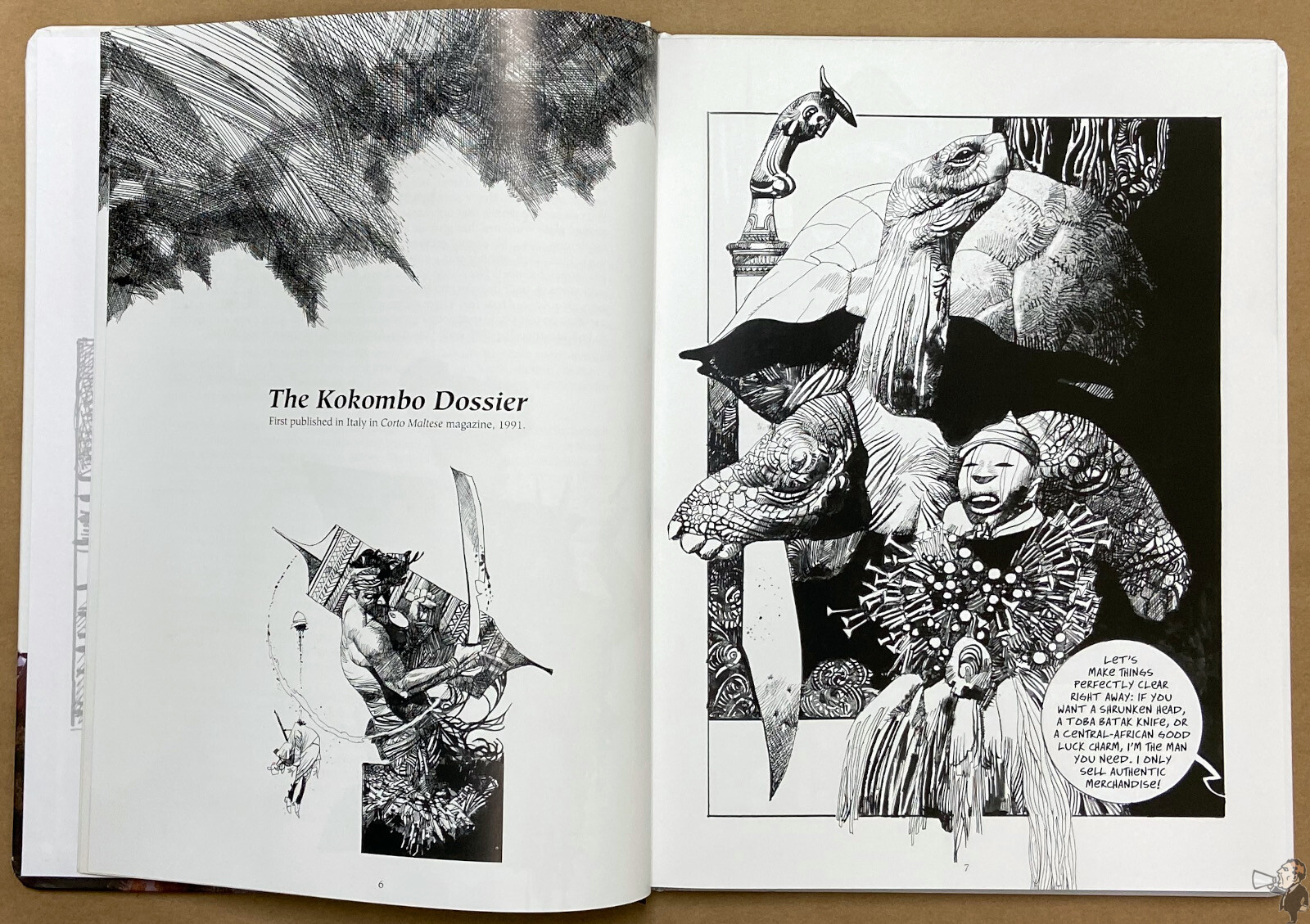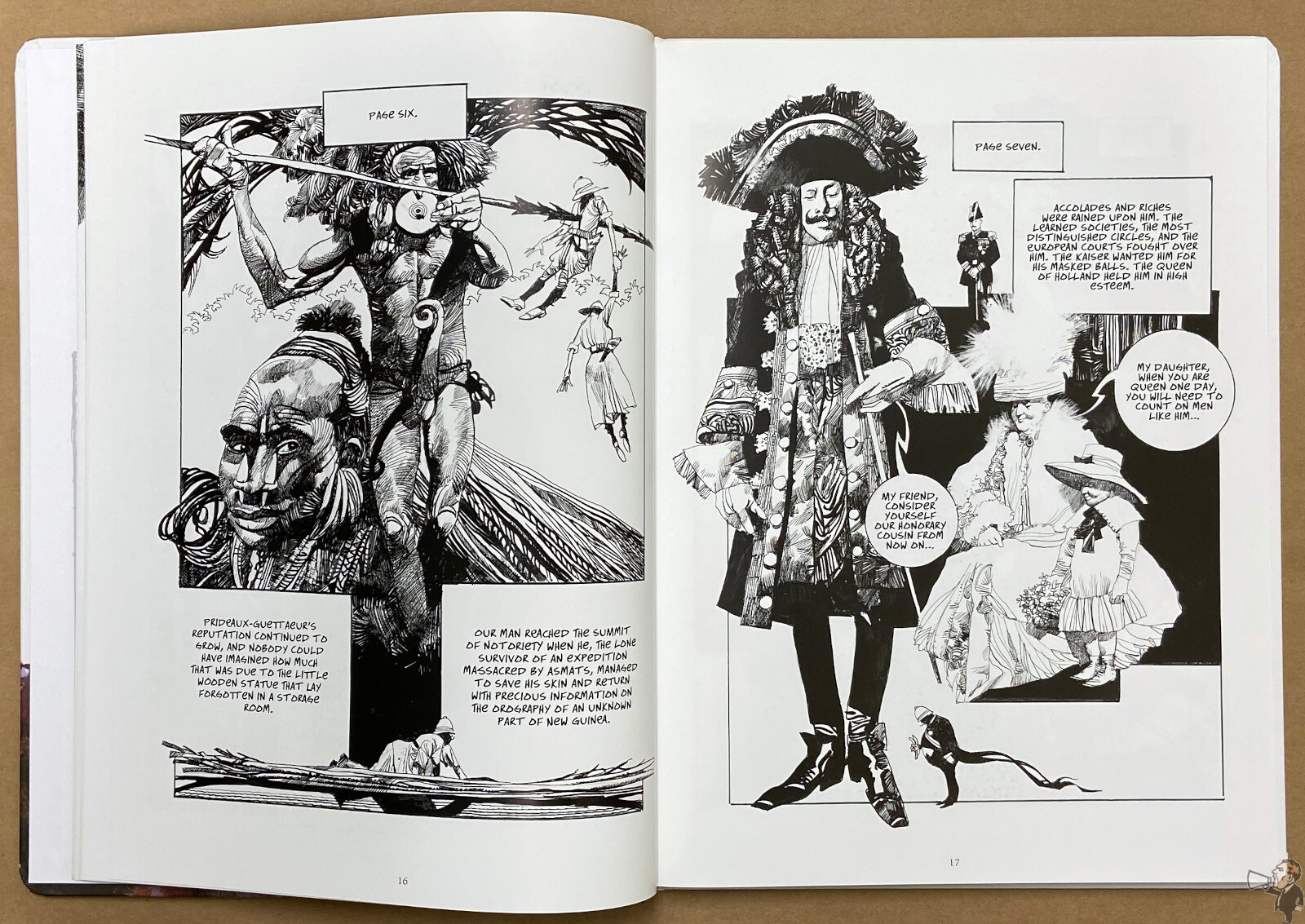 These Toppi works are short stories, but the content is varied and the stories engaging. All historical tales with a strong vein of colonialism and its impact. It's a pleasant mix of imperial powers getting the upper hand or being completely bamboozled by the locals. Or perhaps this volume is really about hubris, as the overly confident character seems to end up dead.
This volume opens with the Kokombo Dossier, a story illustrating a dossier. Each page works several images into a collage and beautifully articulates the story. The large image creating the movement on the page, with the dialogue moving along that line and providing the story without multiple panels. That single large dominating image is a favourite of this cartoonist as he uses it again and again with great effect. There are no boundaries, literally, to how he presents the art on the page. The other stories are more conventional, but not conventional to what other cartoonists are doing.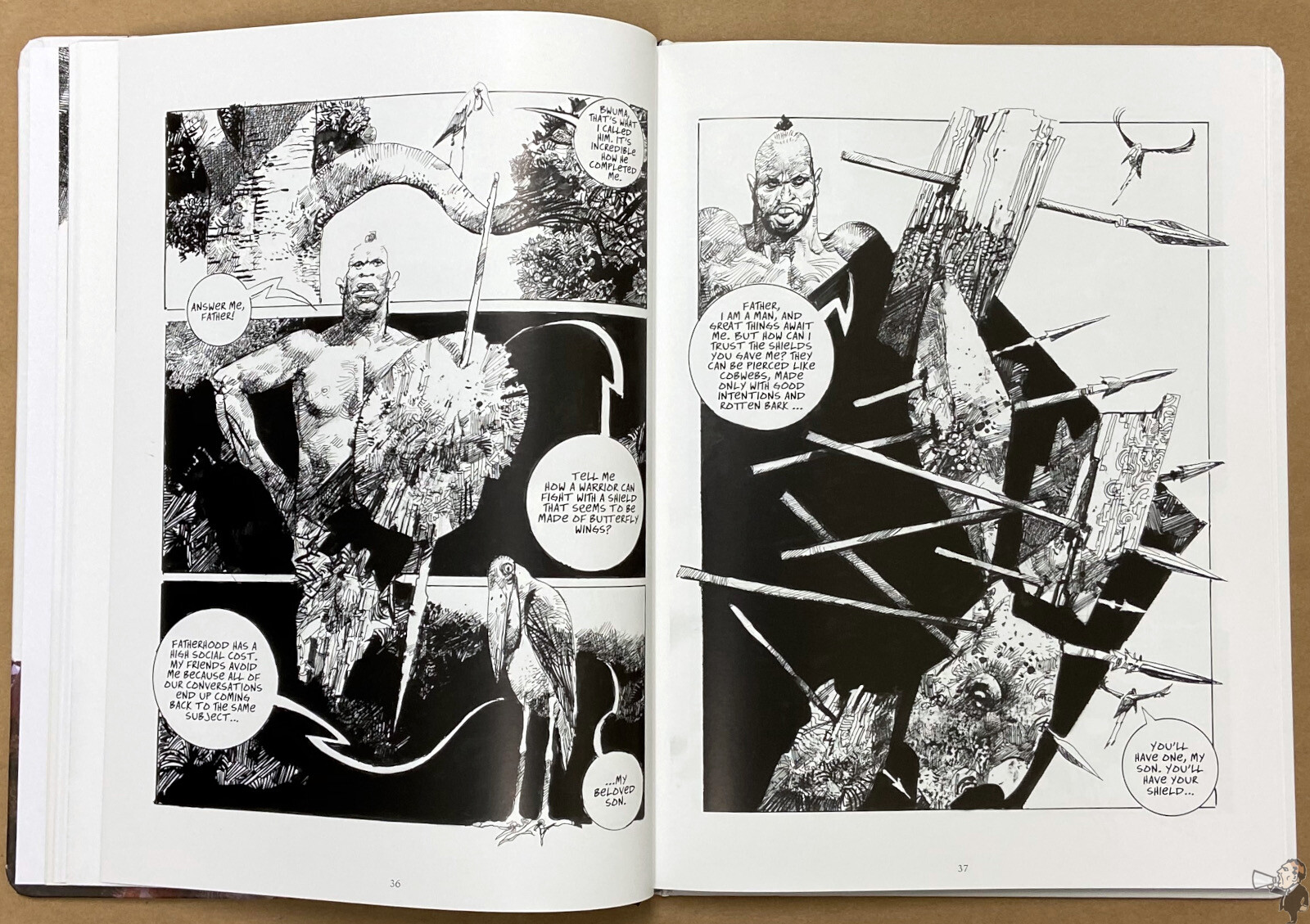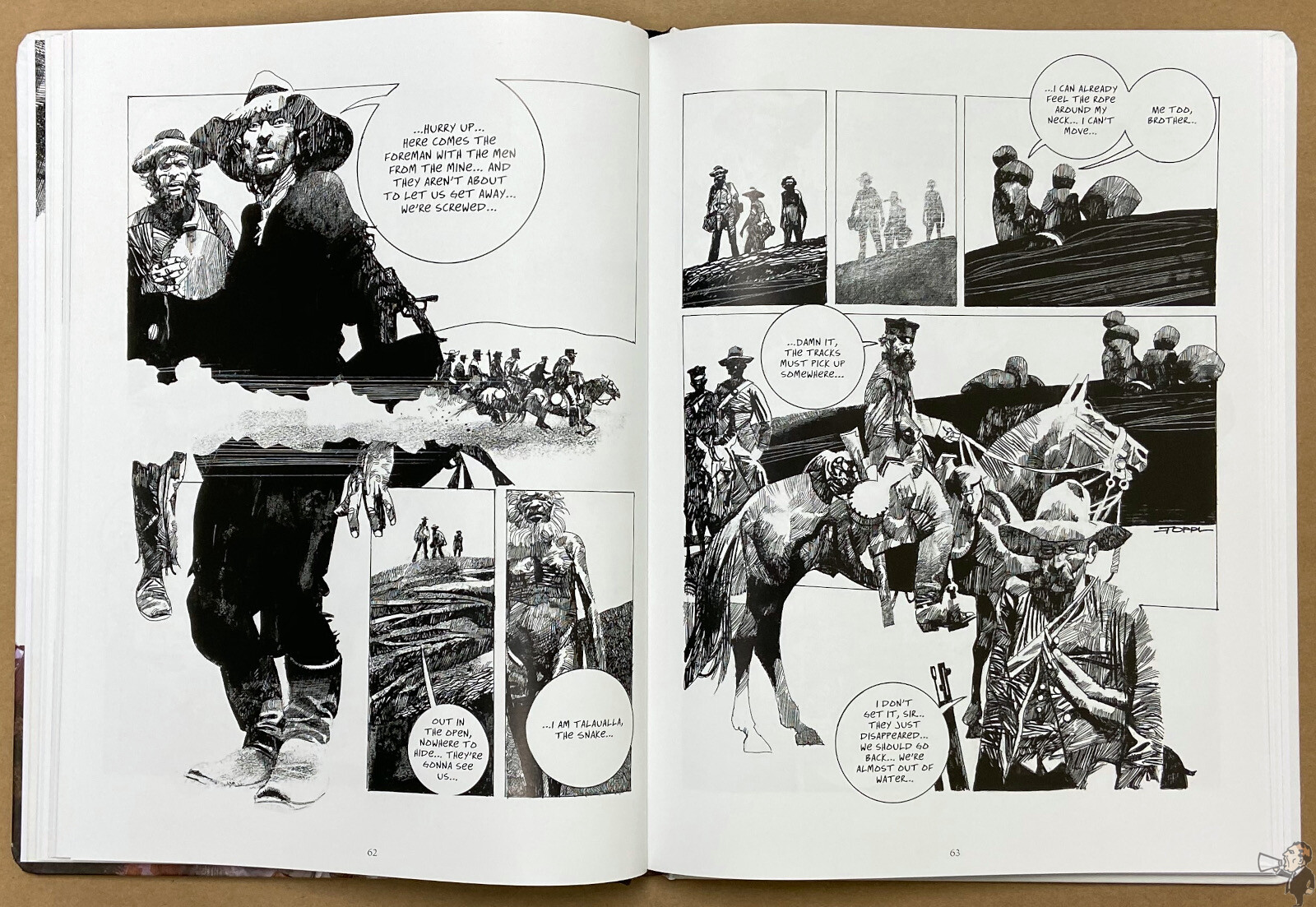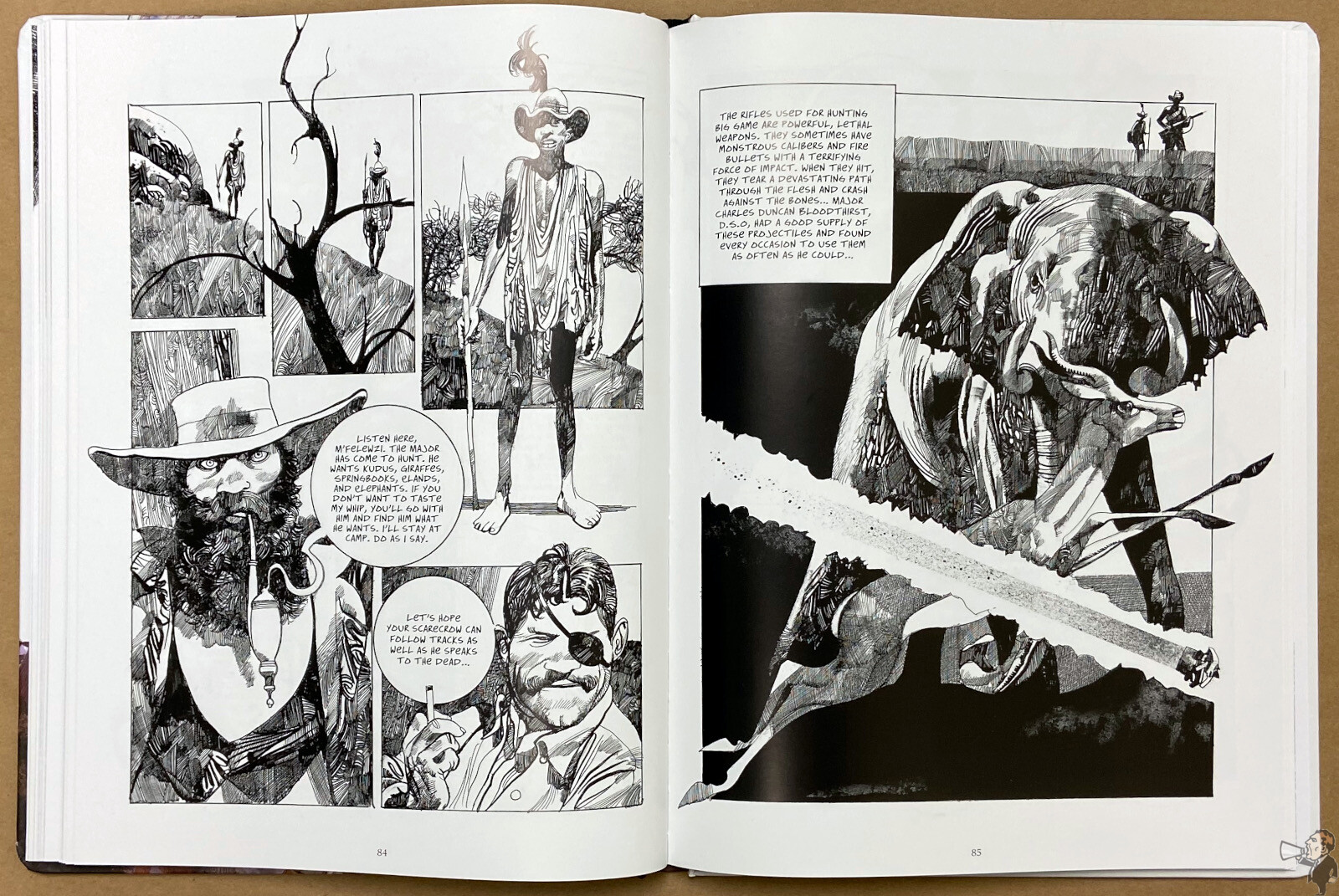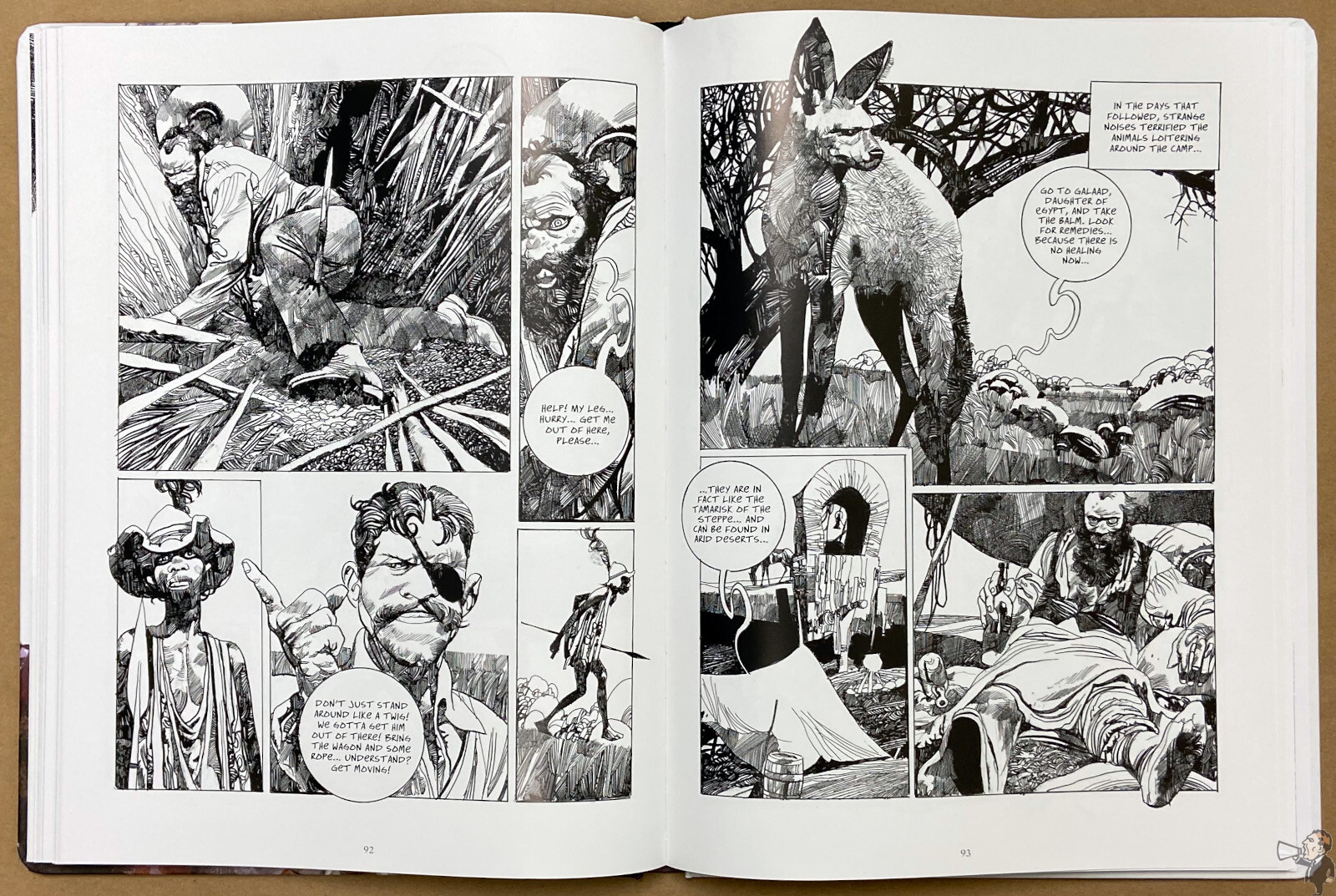 The art is consistently stunning. Toppi is a master of the medium and these black and white stories are so strong in their presentation and delivery. The art slips seamlessly from defining a concept of a central idea with an image and accompanying text to the more traditional comic art of a moment in time for each panel. The page layouts are so different from anything else it's hard to believe he hasn't influenced more artists. An image crossing another image to tell events: brilliant. All art in this volume is black and white with Toppi's usual amount of incredible detail and line work.
Production is excellent: a sewn binding of a medium weight glossy paper. The paper is quite white, but my photos didn't capture that. Magnetic Press favours die cut rounded corners and so far I haven't seen any fraying or damage from the process. Table Of Contents, stories, and a one page biography of Toppi. It's a package that works very well. With this art I would love to see an Artist's Edition or a larger book size but those are wishes. It appears seven volumes in total are planned, not including the two Toppi books released before the Collected Toppi line started: Sharaz-De: Tales of the Arabian Nights and The Collector. All are worth seeking out and owning.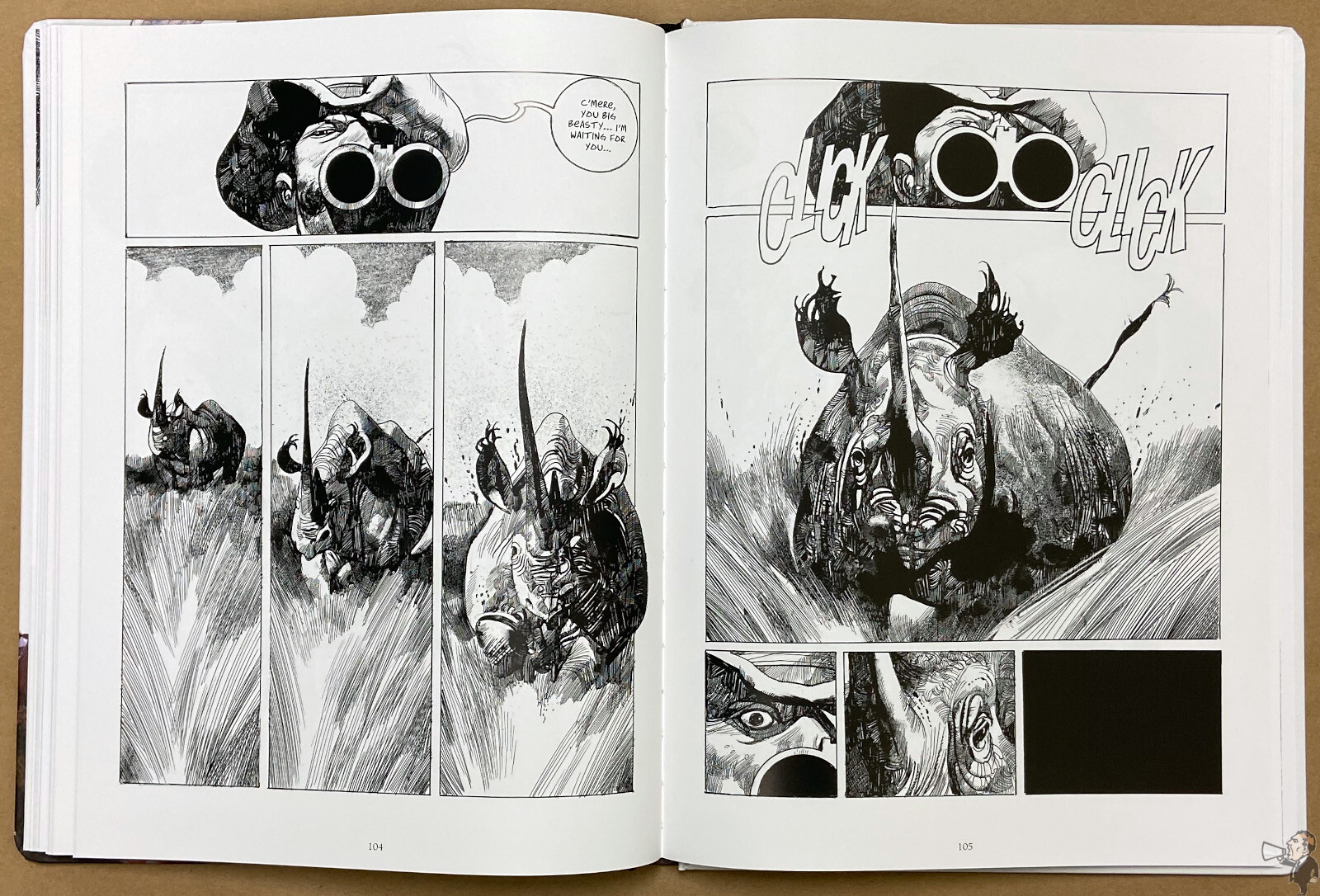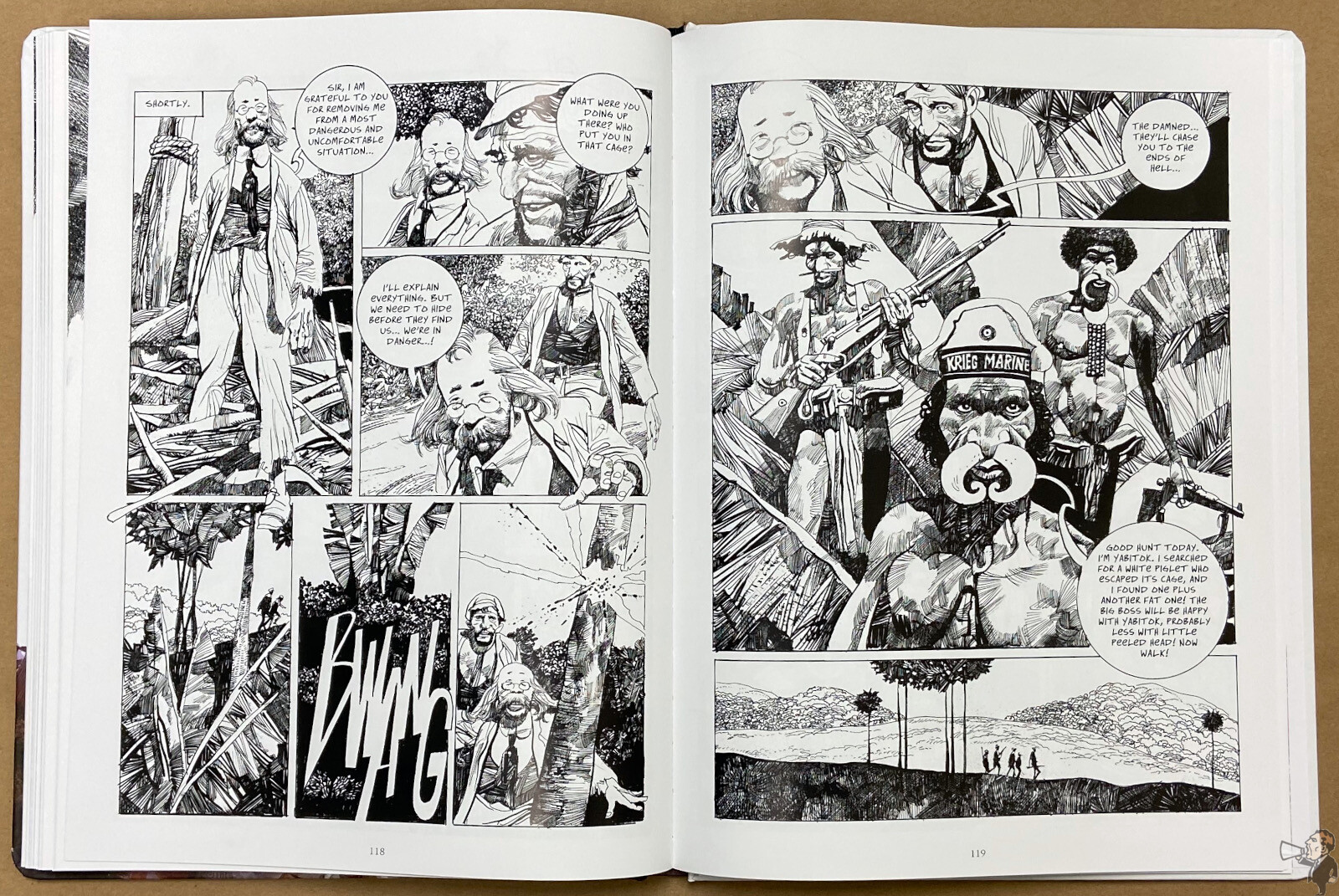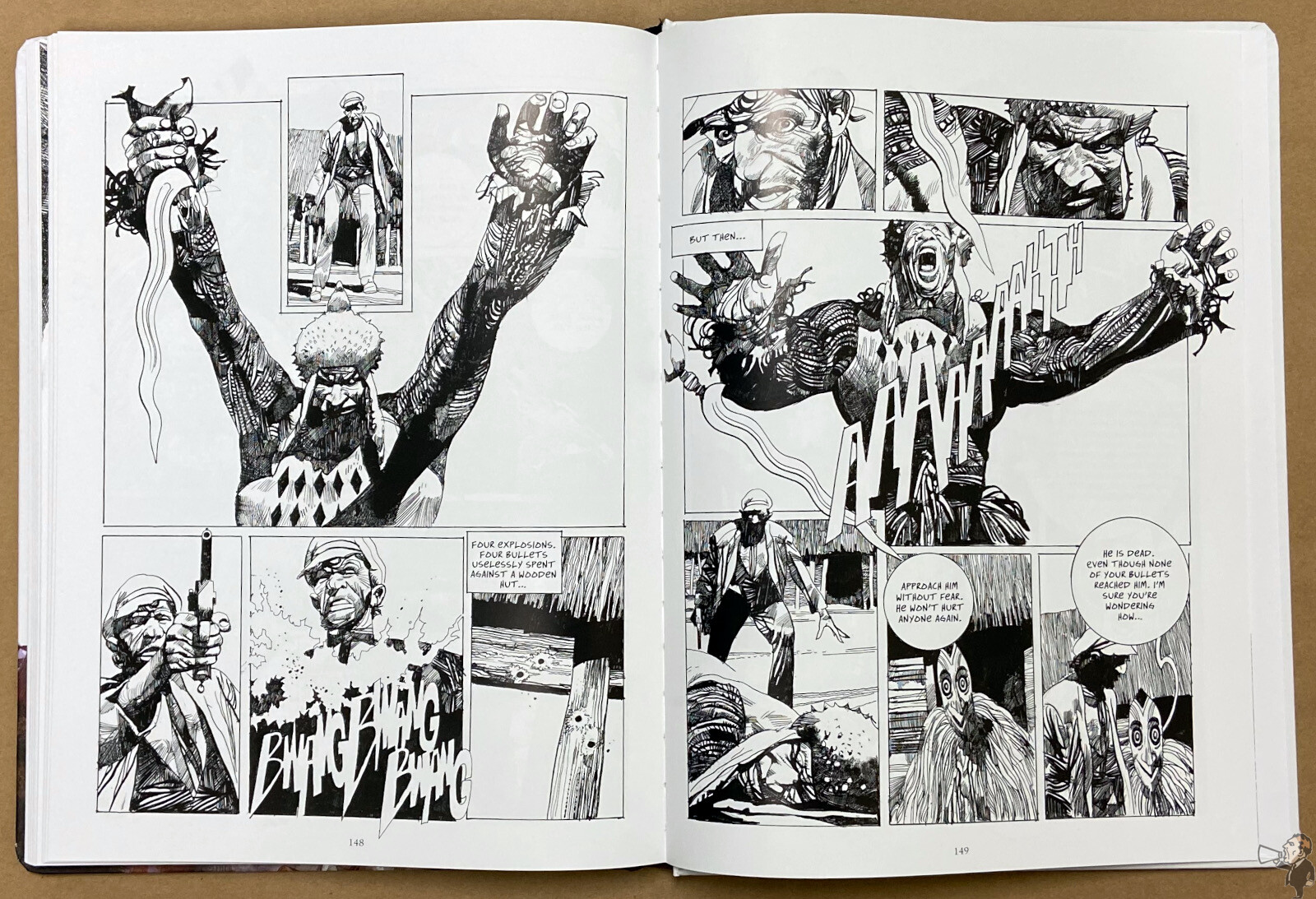 ---