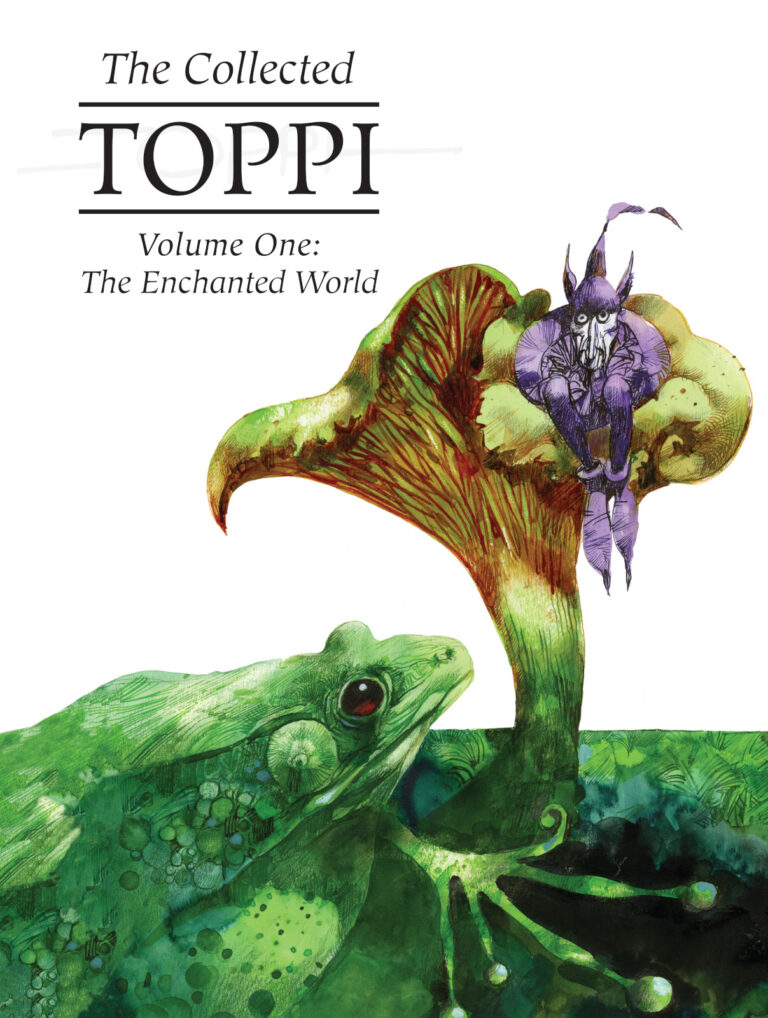 Presenting the first in a seven-volume library of works by master illustrator Sergio Toppi. The self-taught artist is widely considered one of the world's greatest visionaries in the art of sequential storytelling, with his evocative, detail-oriented pen-and-ink style tearing down the boundaries of what before him was considered or accepted to be "comics." His work has influenced generations of contemporary masters who sing his praises, including Frank Miller, Walt Simonson, Bill Sienkiewicz, Denys Cowan, Ashley Wood, and many, many more.
This first volume, The Enchanted World, contains eleven tales of high fantasy in English for the first time, previously collected as Black & Tans, Krull, and A Minor God.
Featuring a foreword by Bill Sienkiewicz.
Lion Forge, January 2019
ISBN 978-1-942367-91-8
168 pages, 9 x 12 inches, hardcover
$24.99 USD
Order online: Amazon
Sergio Toppi. Master cartoonist. When you see his name on a book, don't hesitate to get it. Especially this new seven-volume library from Lion Forge.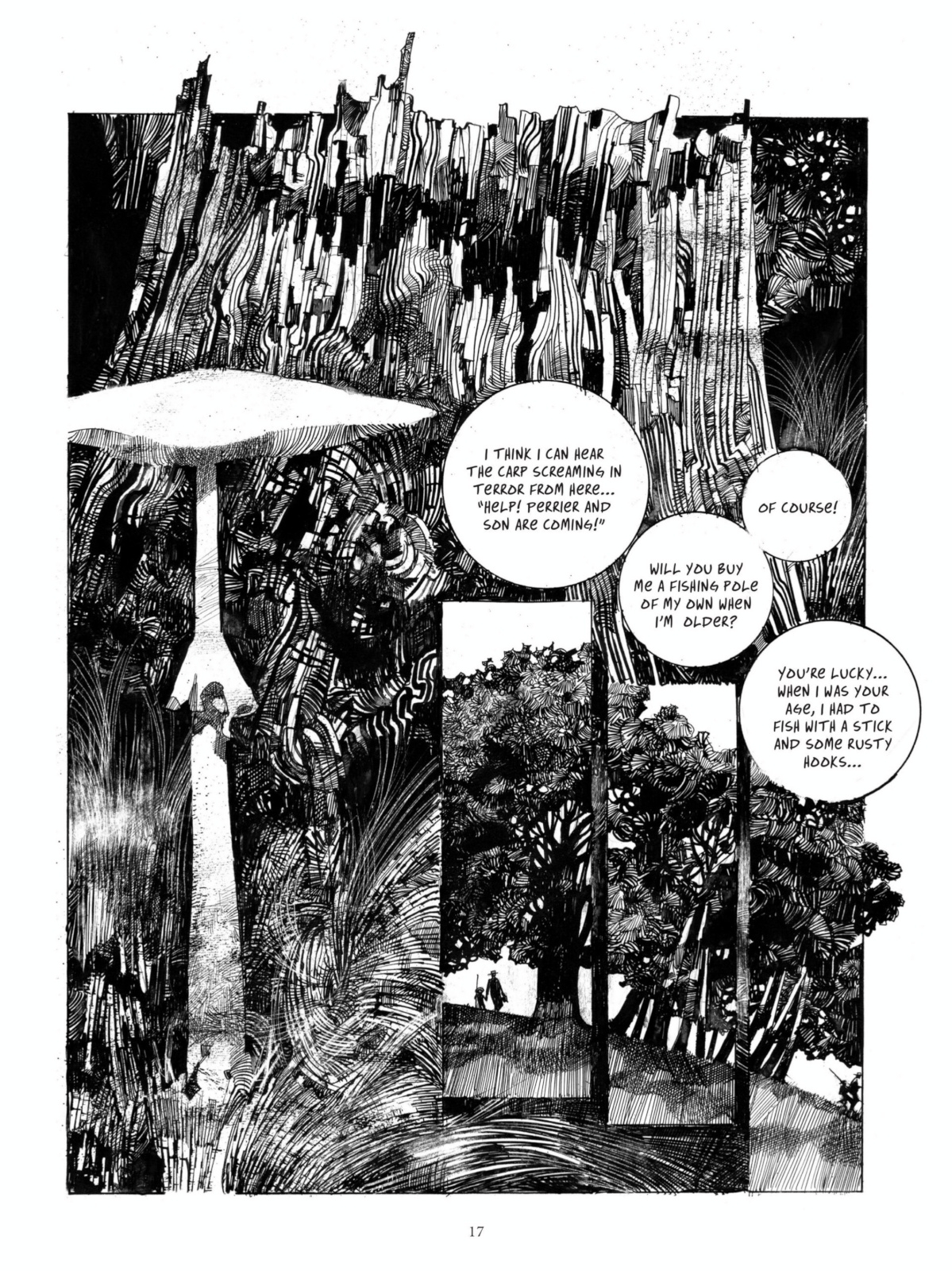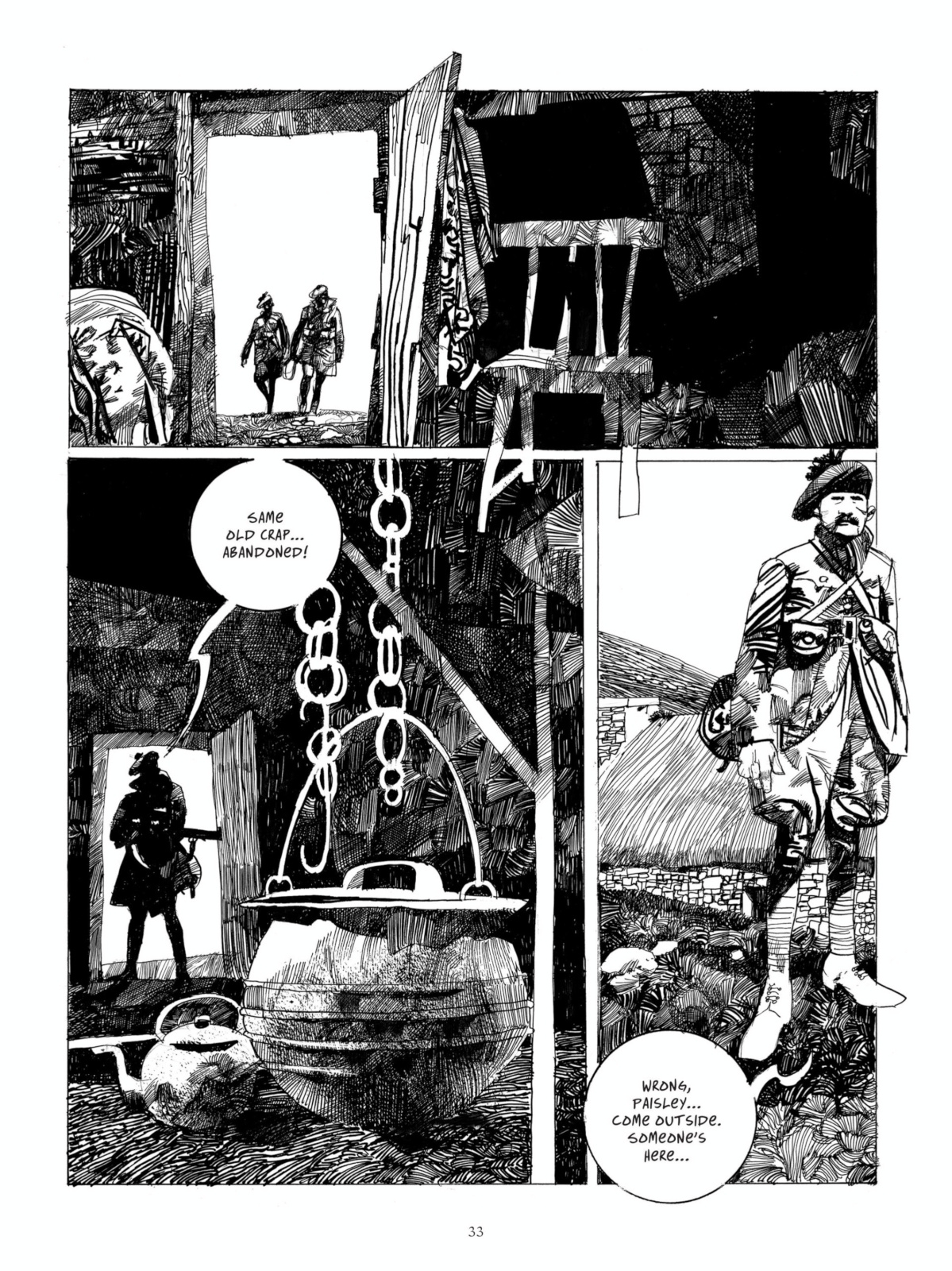 This first volume is a series of vignettes covering a wide variety of topics, all within a short amount of pages. With this limited space, Toppi focuses on the key elements of the story. At times it can feel wordy, but it's always done with the placement of art and dialogue carefully choreographed.
At times the reader can be overwhelmed by the art and diminish the effort of story and dialogue, but Toppi works it so well as a cartoonist to present an engaging read.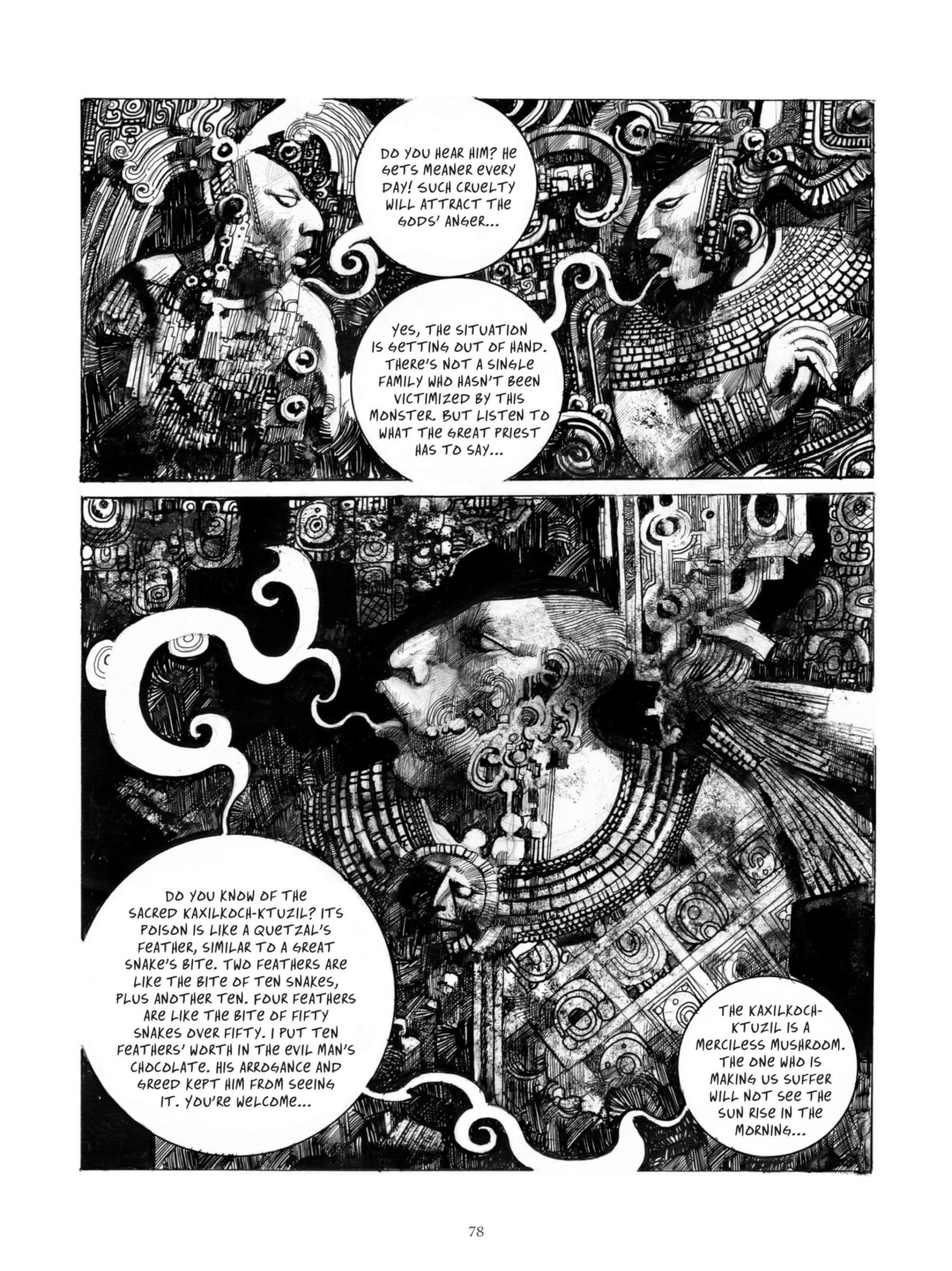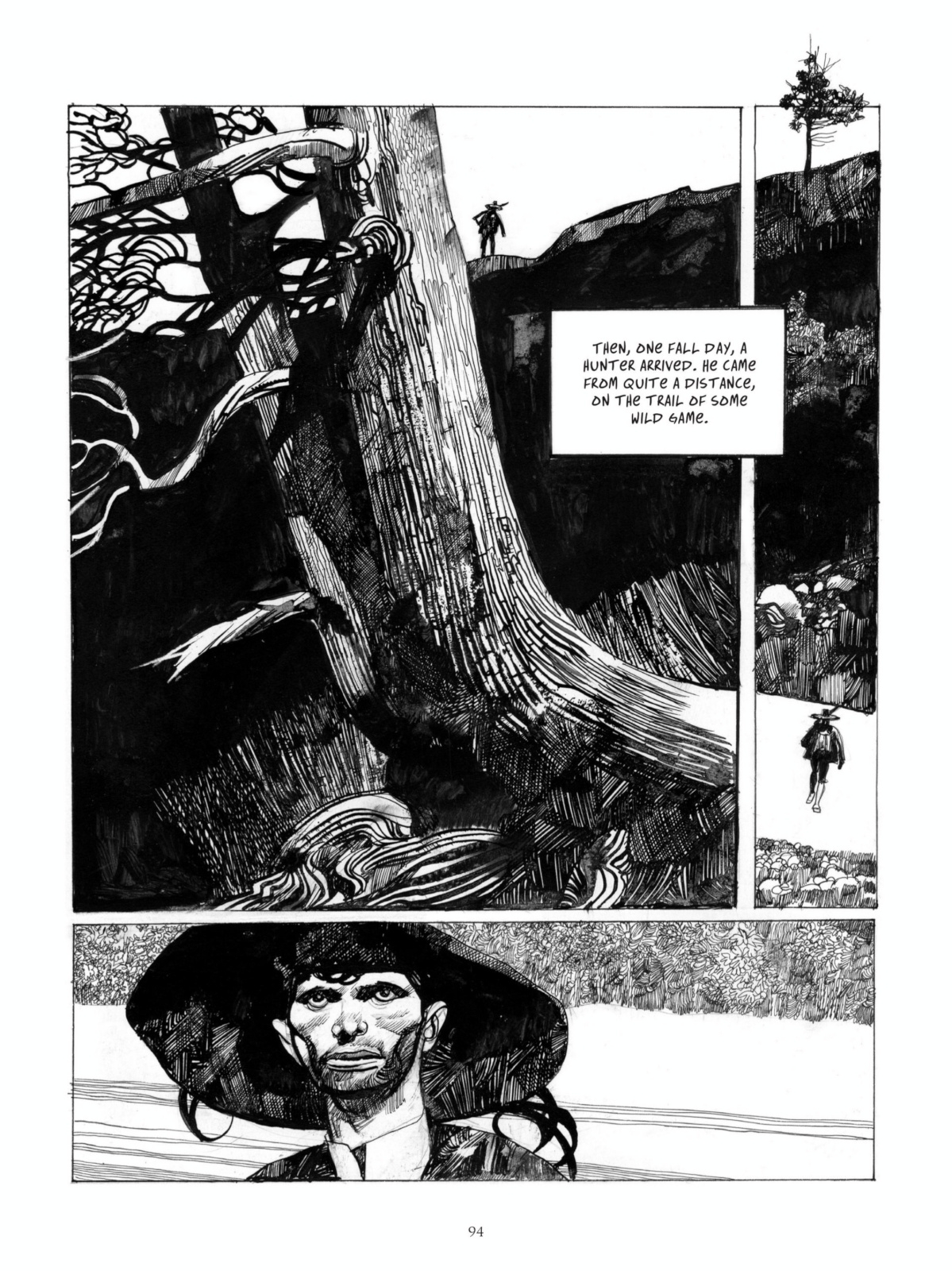 Having said that, the star here is the art. Feast on the included examples and marvel at the detail and construction. Perhaps page and panel layout have been done better but no example comes to mind. The layering of panels on a large image to present advancement of time is so elegantly displayed. Of the division of a larger image to illustrate movement.
It appears he fully illustrated every page and then put the word balloons over the art. Oh, to see the original art pages. The amount of detail used is almost insane, and the black and white medium is used to its utmost.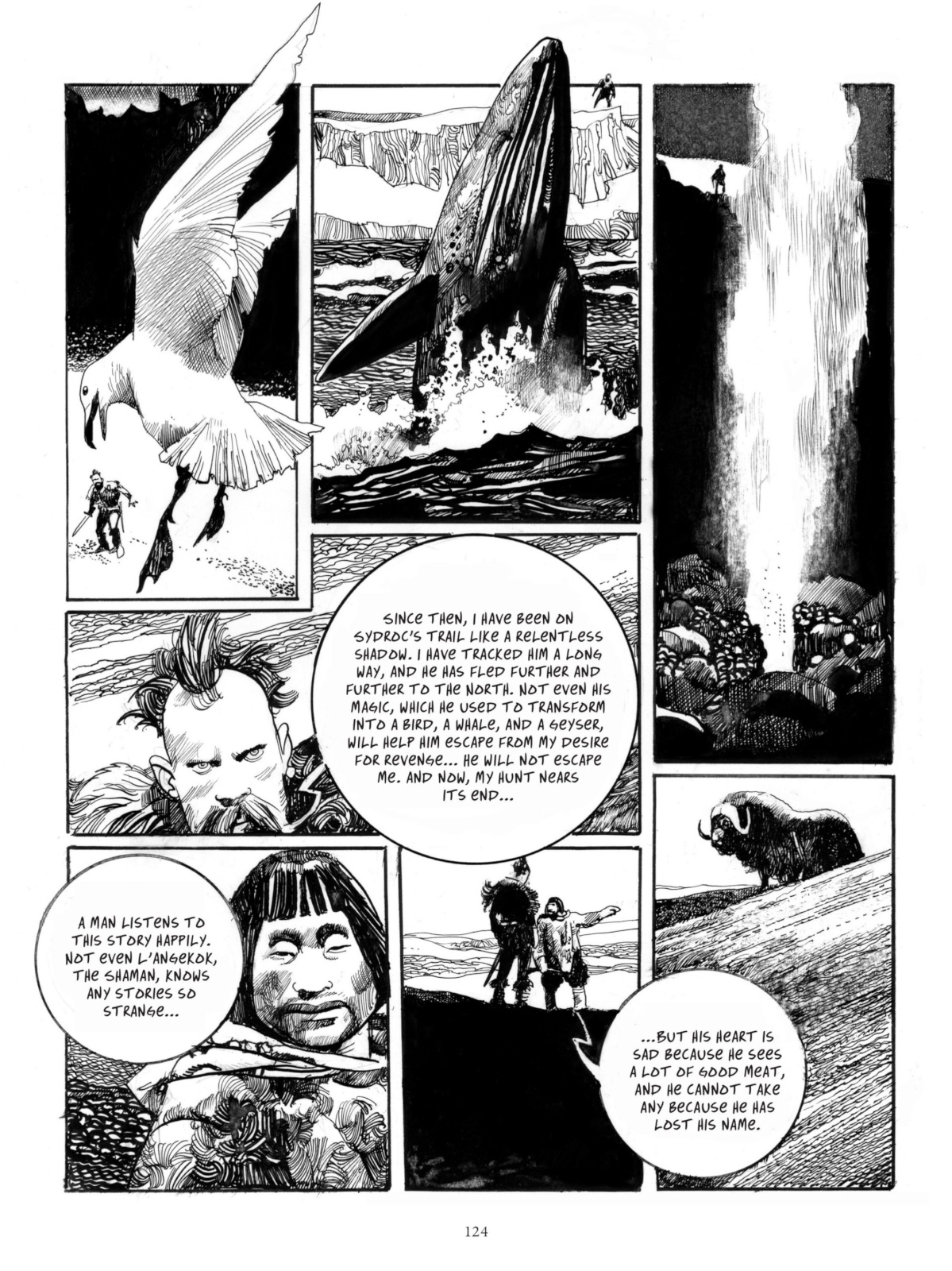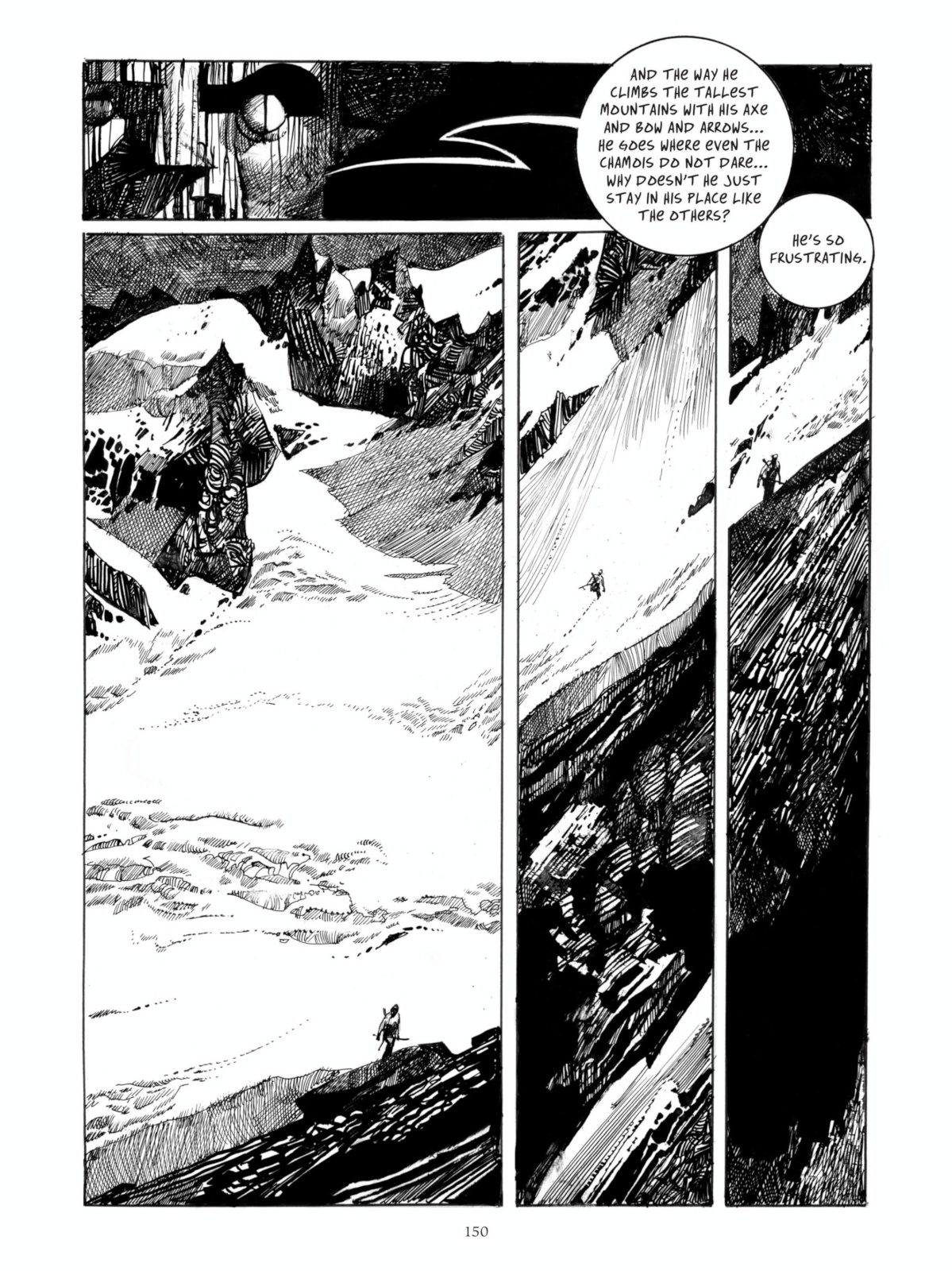 I double dipped on this volume, getting the print version and a digital copy. This doesn't happen often but allowed me to compare and contrast. I have to say with this impressive work both formats were fully immersive and enjoyable.
---