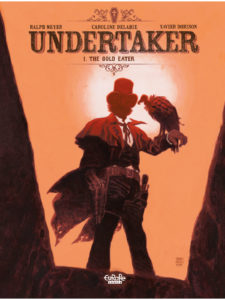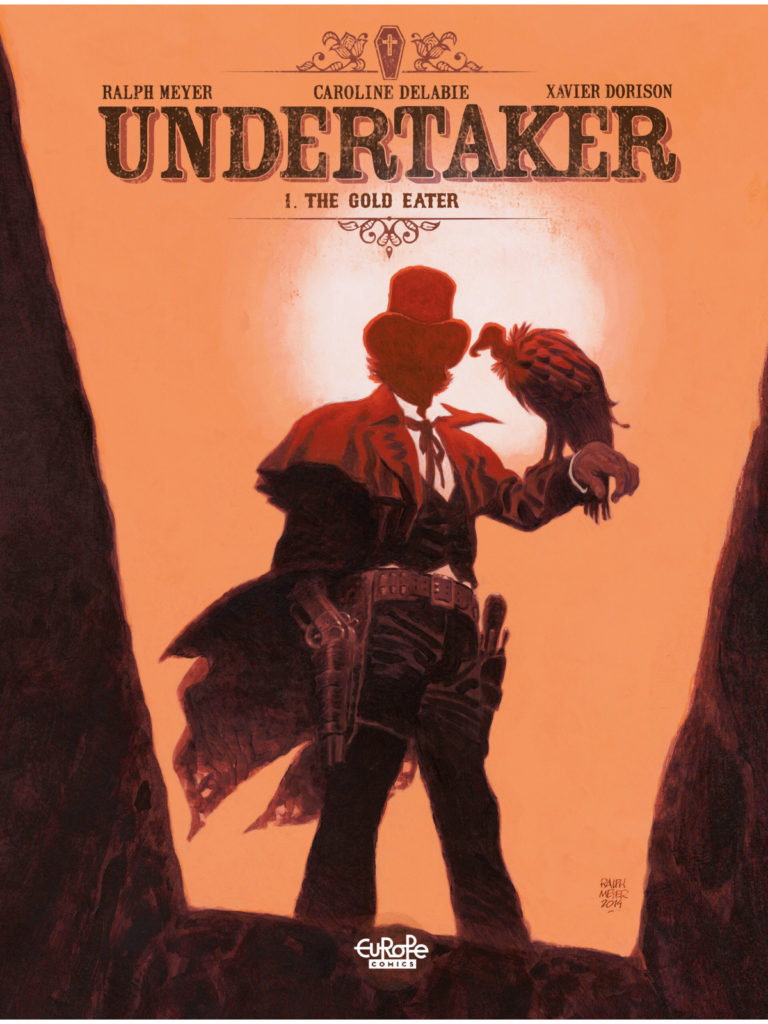 Undertaker Jonas Crow is charged with transporting the coffin of an ex-miner become millionaire back to the mining vein that made his fortune. The funeral should have been a calm affair, but there's an unexpected turn of events: on the eve of his death, Joe Cusco swallowed all his gold, so as to carry it with him for all eternity. Unfortunately, the secret was leaked, provoking the fury of all the miners of Anoki City. They can't just leave such a fortune to be buried while they're sweating their souls away in the mining shafts! As Jonas says, "death never comes alone…"
For an unusual look at the old west from a perspective rarely seen, look no further than Undertaker.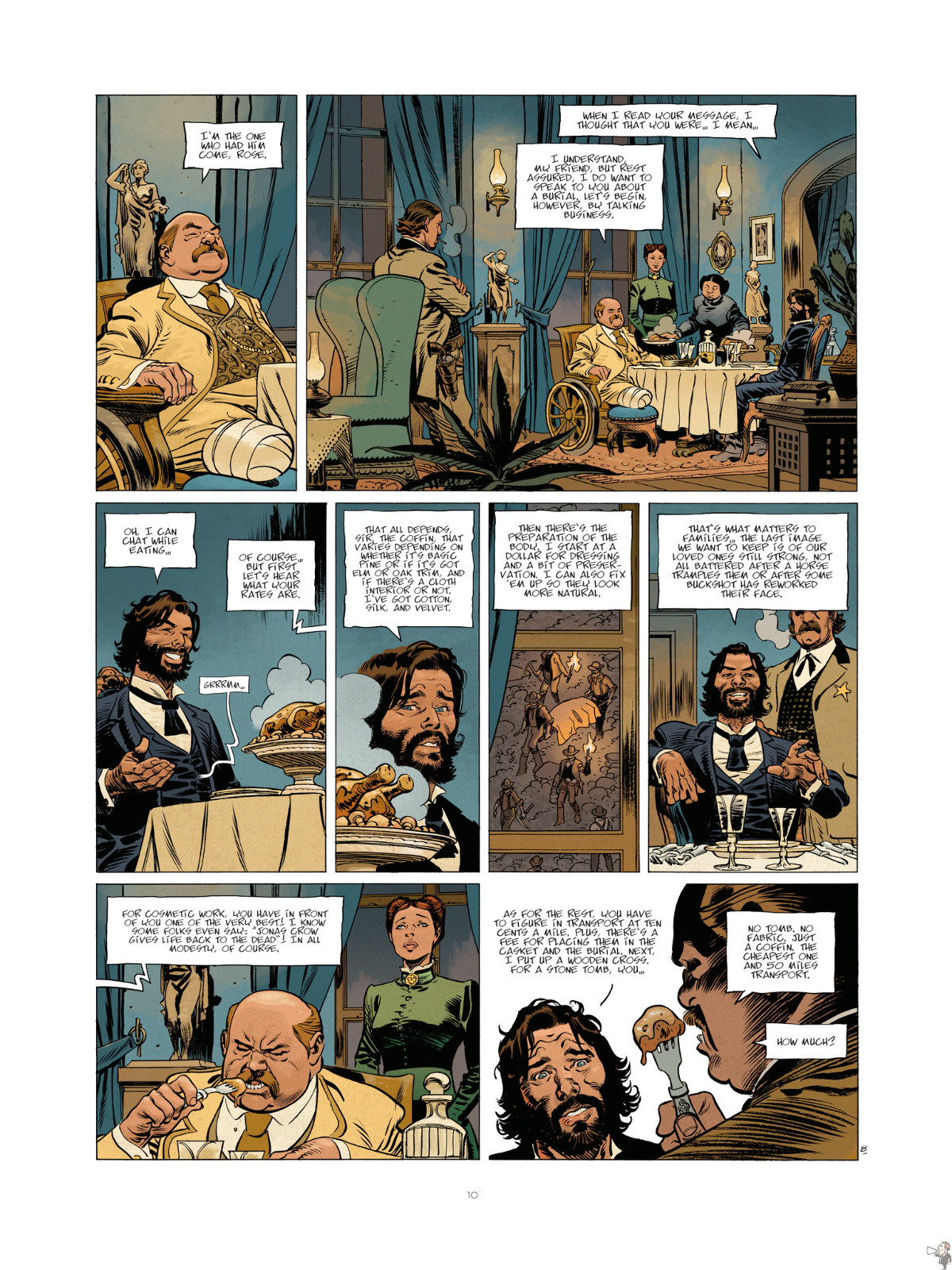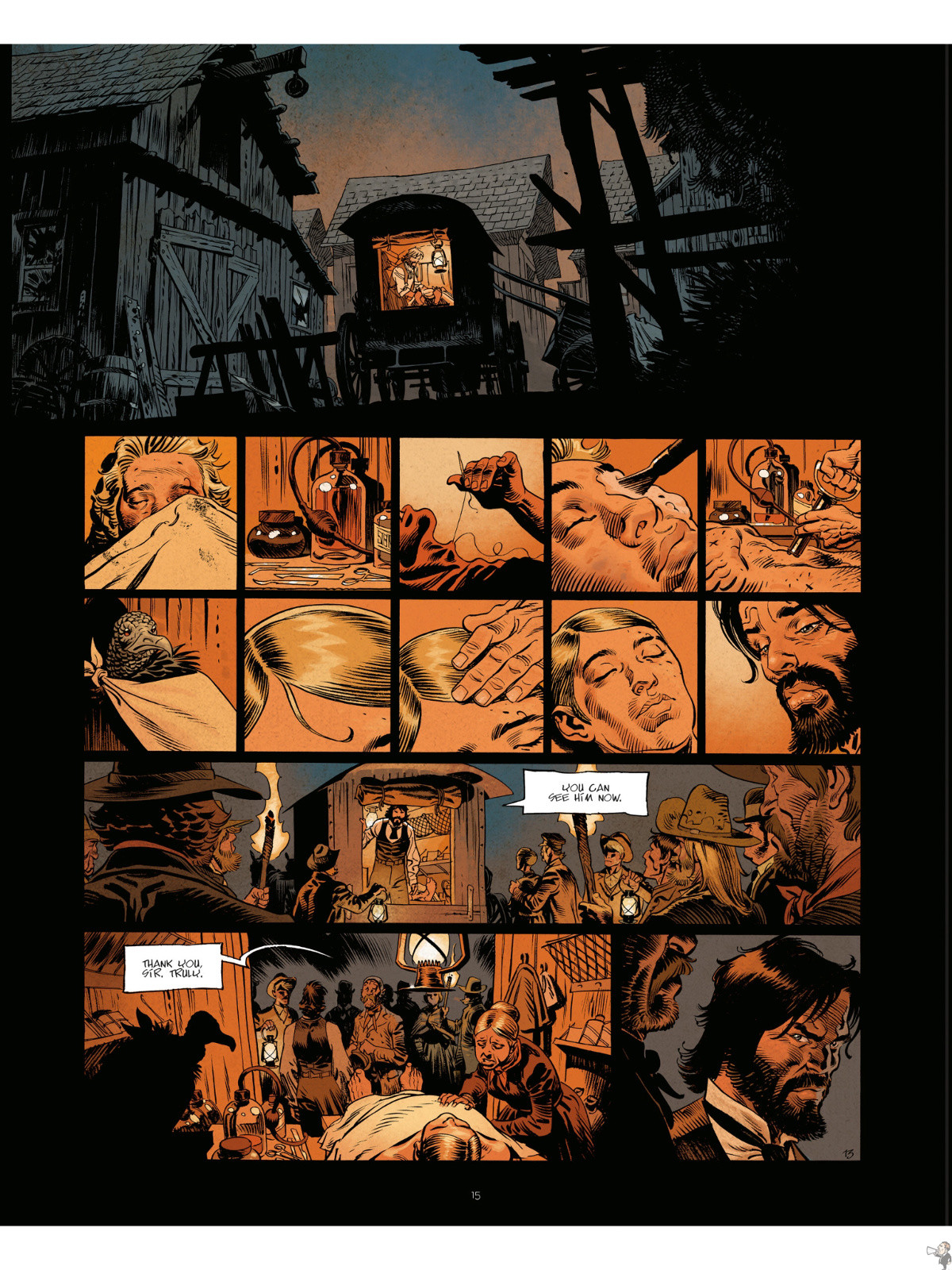 At its heart, this volume is about getting something from point A to point B without losing it, but it's the way the story is built from that premise that engages. You'd be hard-pressed to discuss the other old west undertaker stories you've enjoyed, but this one will top your list.
And just like every good western serial, it ends on a cliffhanger.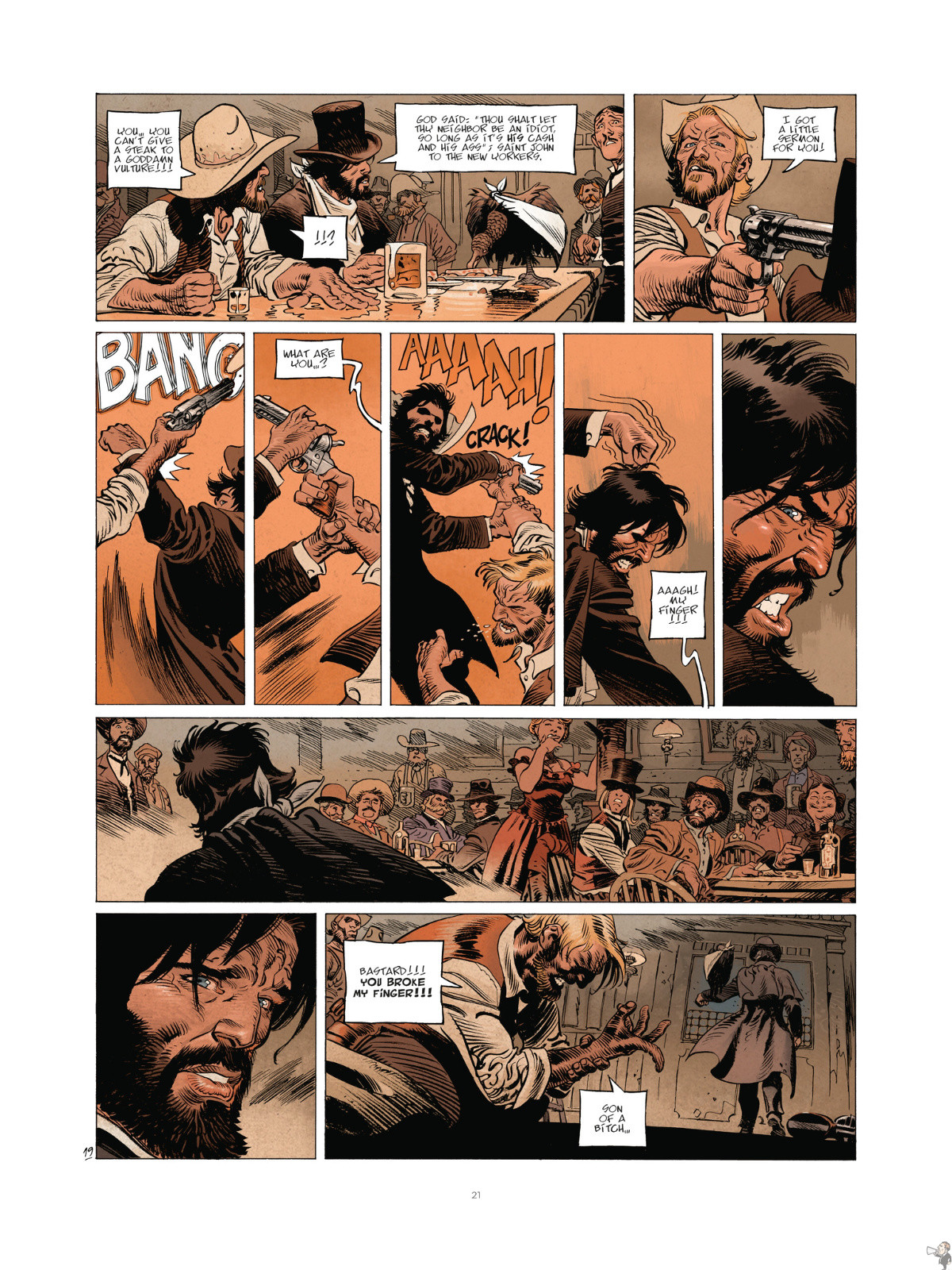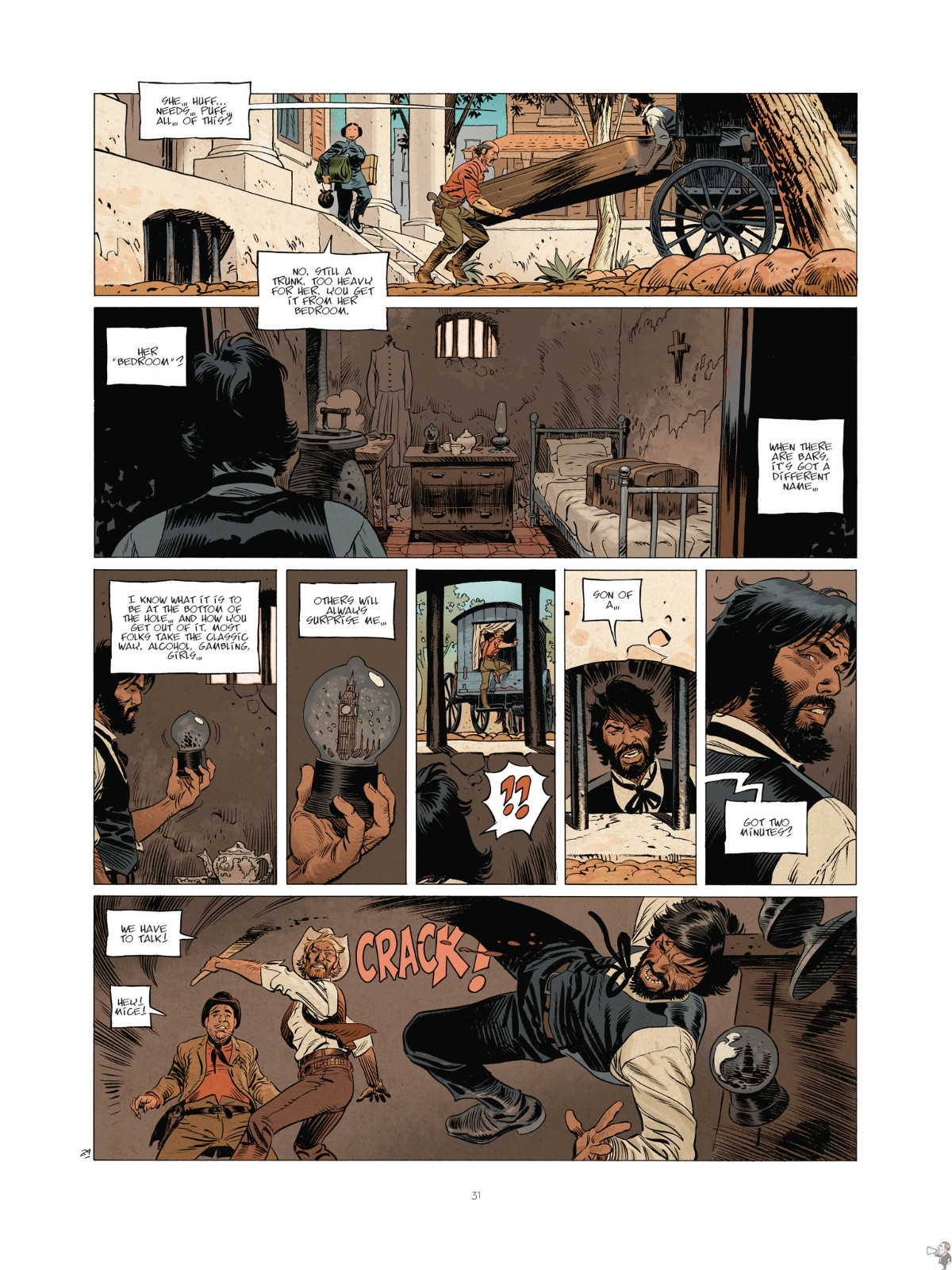 Dorison gives us such a fresh take on the old west through his choice of character, occupation and premise. This first volume presents our characters but slowly peels away the veneer as events progress, revealing layer after layer. Every character is much more than they appear, and it's getting to their core that reveals the twists of the story. Dorison has created an environment rife with intrigue, humour (yes, even in this dark premise), and non-stop action.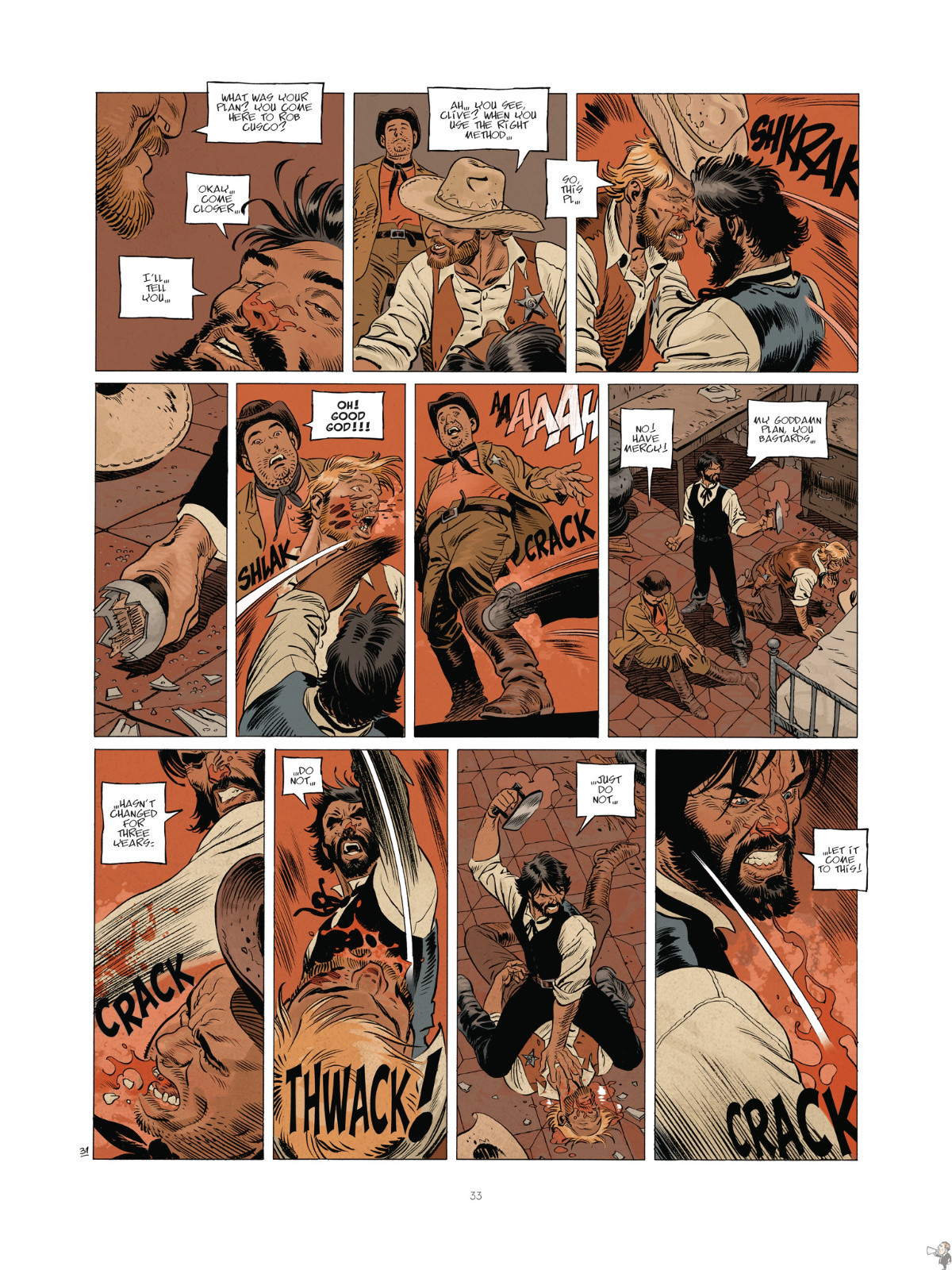 Meyer's art style is a wonderful mixture of North American and European styles. Naturalistic characters and environment, full of detail. Expression is so detailed through faces and body language, the reader is never left in doubt. Colour is at play throughout, intense background shades to accompany action or violence. The old west was a drab place of dirt and timber, but there's never a dull panel here.
There is a heavy use of panel structure, with most pages filled with rapidly changing views and angles. Like most bande dessinée there are far more panels per page than North American readers are used to, but they provide depth to the overall storytelling and present so much story within these 56 pages.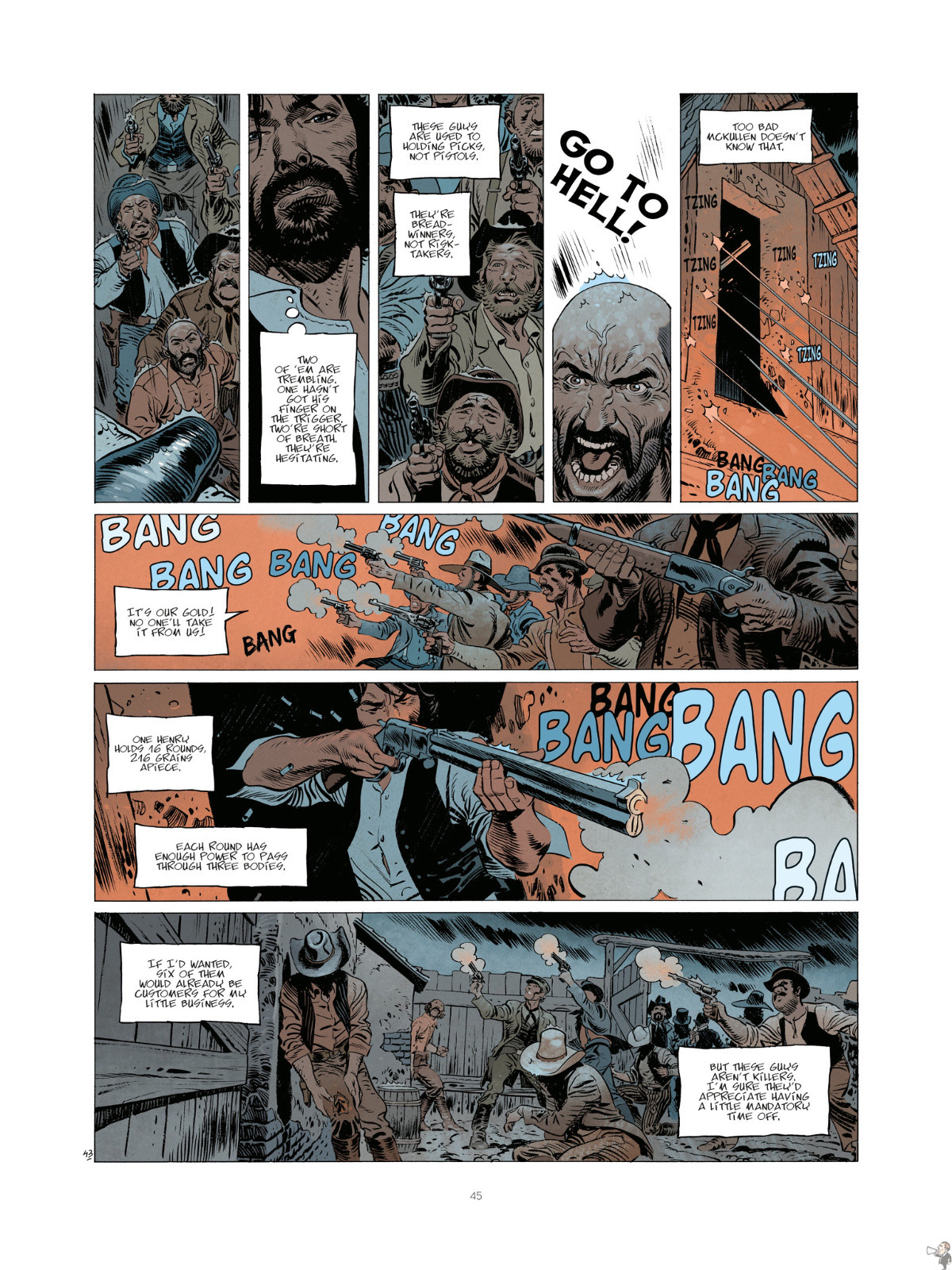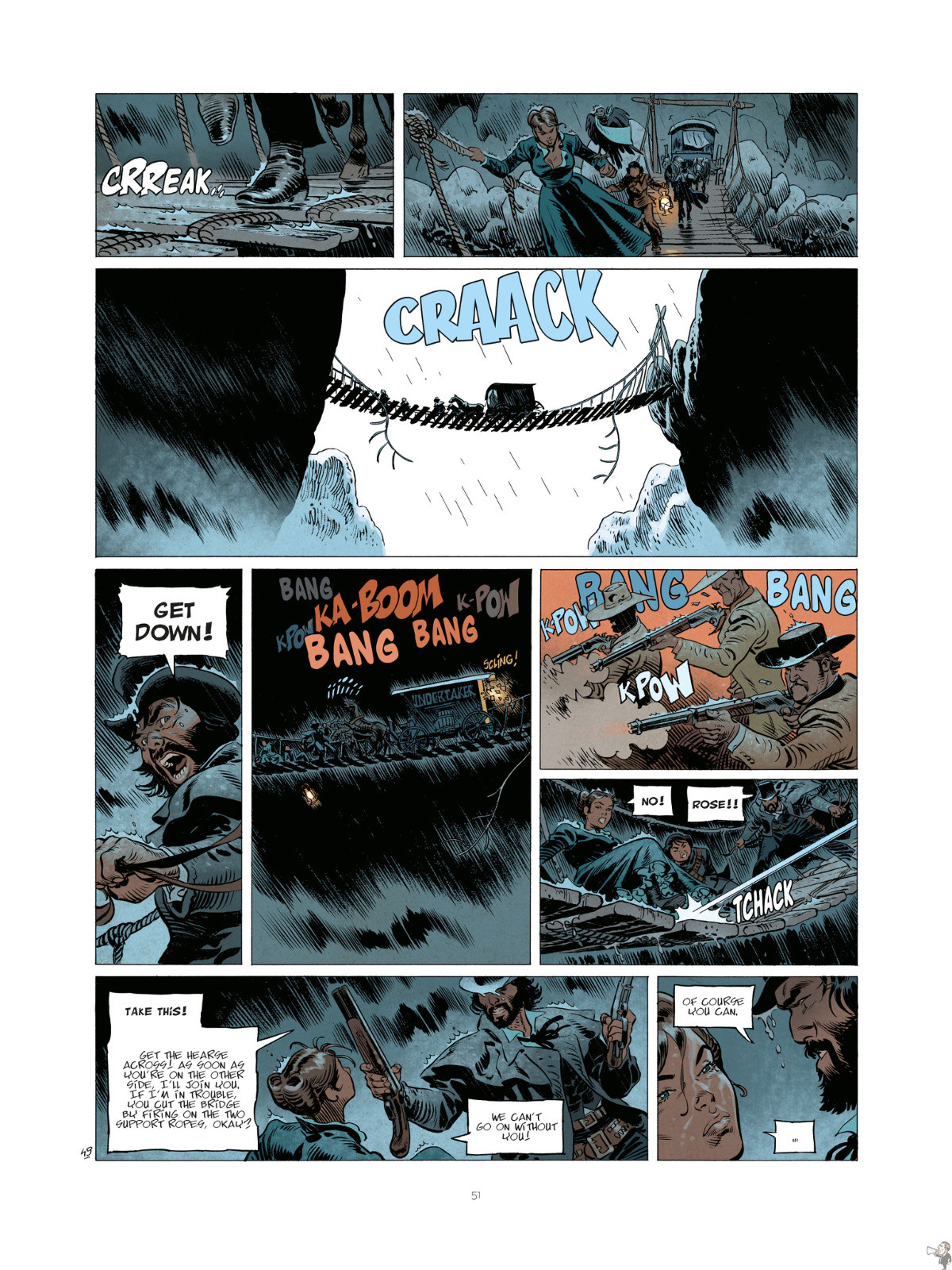 Please check out the preview below from Izneo, who provided my digital copy for review.
This post originally appeared at Comic Book Daily.