R. Kikuo Johnson set the comic world on fire with his 2005 debut Night Fisher. Unfortunately, I wasn't reading non-superhero comics then and never heard of it. Big mistake.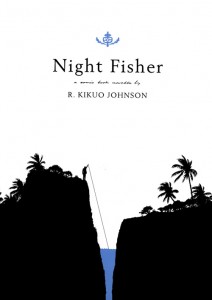 First-rate prep school, S.U.V., and a dream house in the heights: This was the island paradise handed to Loren Foster when he moved to Hawaii with his father six years ago. Now, with the end of high school just around the corner, his best friend, Shane, has grown distant. The rumours say it's hard drugs, and Loren suspects that Shane has left him behind for a new group of friends.
Author: R. Kikuo Johnson
Format: Softcover
Pages: 144
Dimensions: 7″ x 10″
Colours: black & white
Fantagraphics, 2005
ISBN-13: 978-1-56097-719-3
$12.95 USD
Order online: Amazon
Night Fisher is a slice of life: no conclusions, decisions or revelations. We're treated to a period of time in Loren Foster's life and take what we get: prep school, girl trouble, drug experimenting, friendship and all of the consequences related.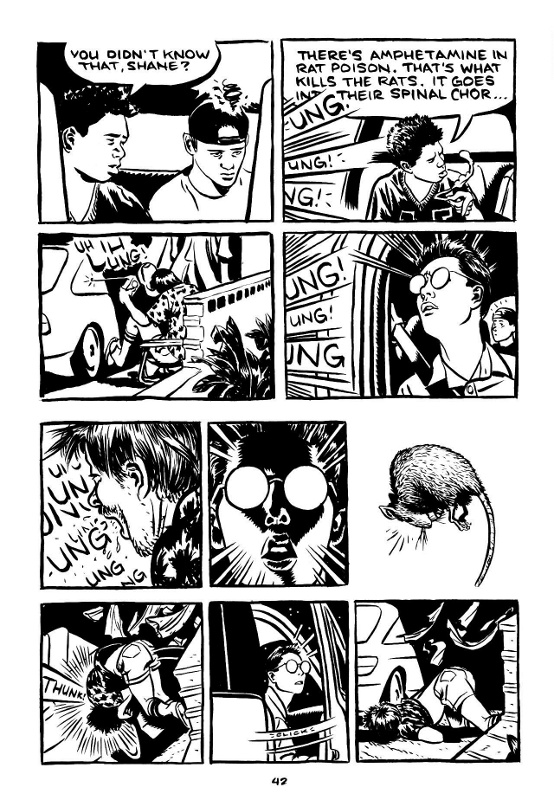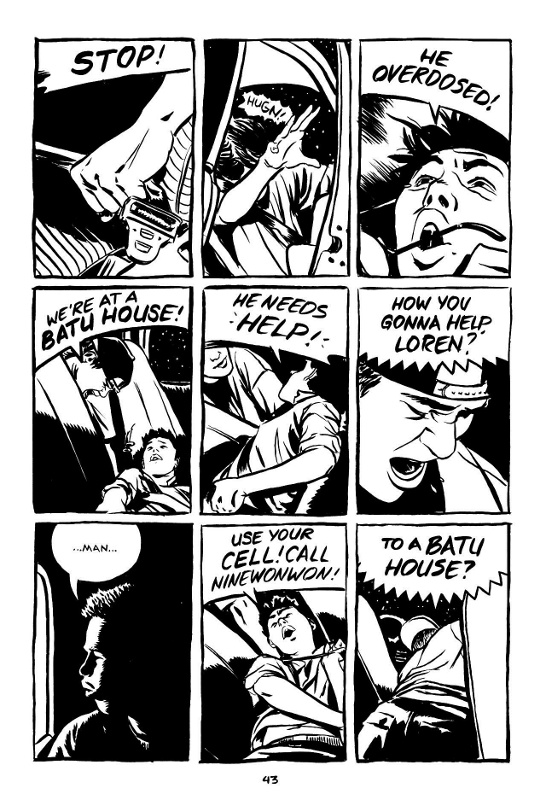 The characters are full and three-dimensional: expressive, alive. So too is Johnson's style: drink in the sequence above: as events unfold your pulse quickens because the story is enveloping. I love the Paul Pope/John Paul Leon vibe the art has.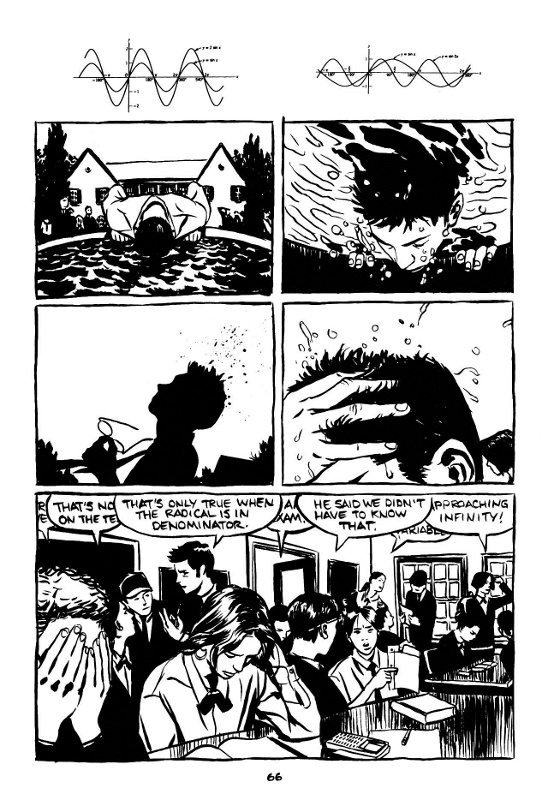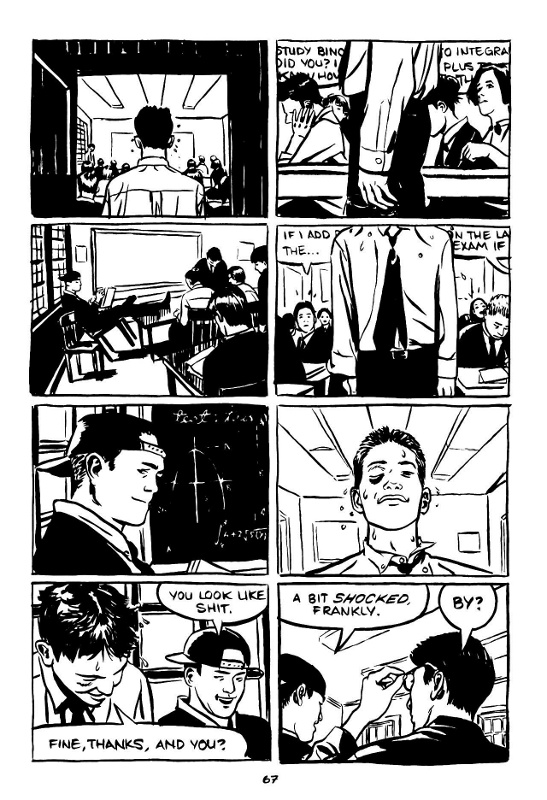 Teenagers are clueless about a lot of things and Johnson captures that lack of life experience: as you read through you'll be flashing back to your own angst-ridden formative years.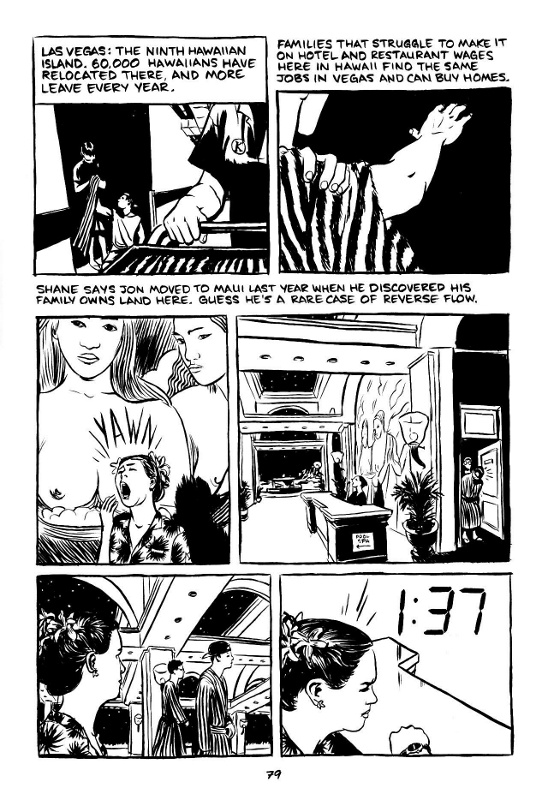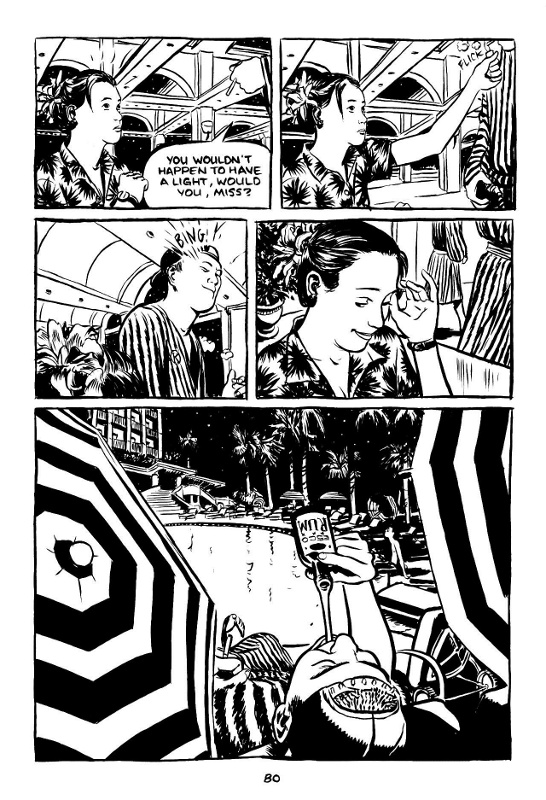 What blows you away as a reader is the unique method of storytelling Johnson uses, taking full advantage of the graphic novel format. We're treated with a story told visually whenever possible. Check out the sequence above. We can see the girl's tired and it's 1:37 AM so she's wondering what's going on, but Shane disarms her with a wink. It's slick, expressive and oh so wonderful.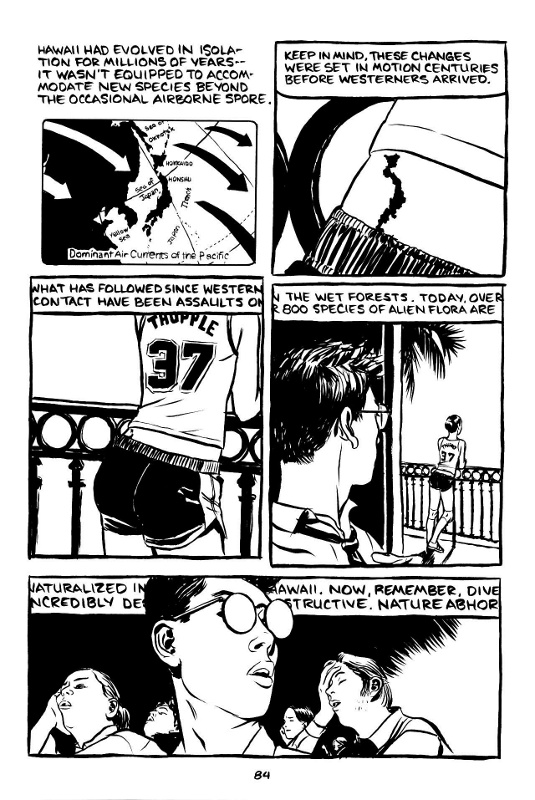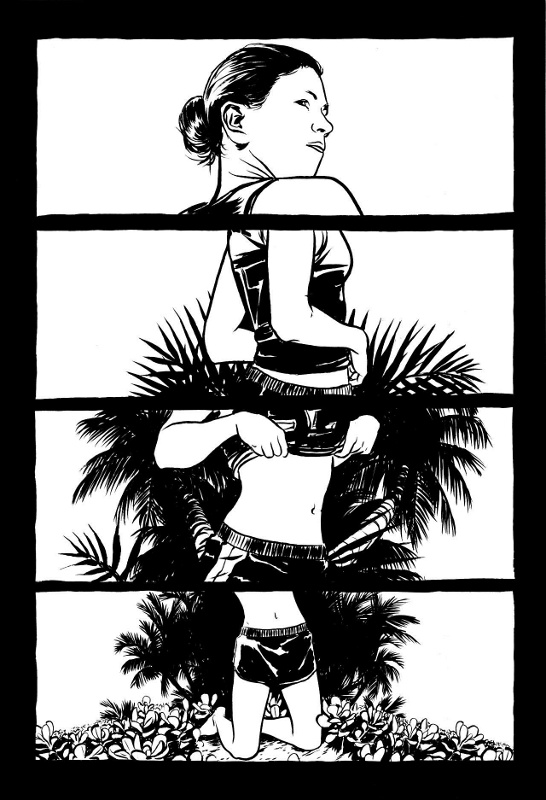 Another heavily visual sequence with Loren daydreaming about the girl outside as his teacher drones on. We have text drifting into the background as his thoughts take precedence.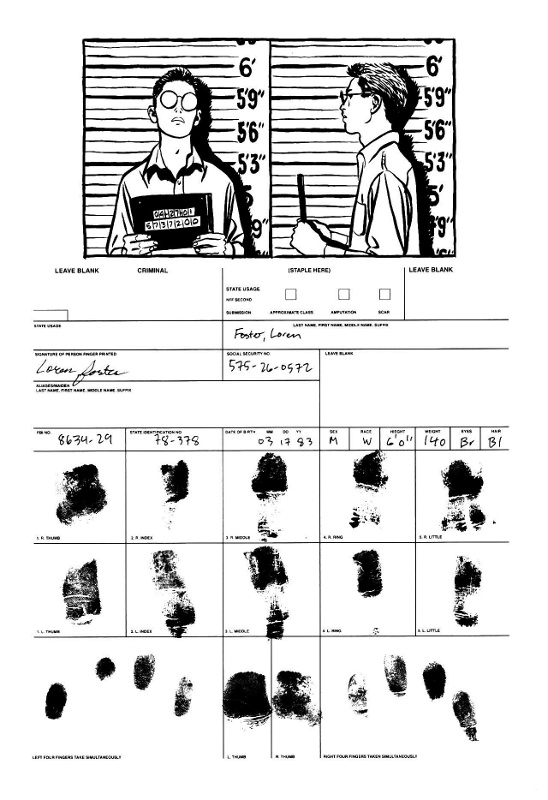 One more great example: I can't stop myself. We get the assault above, the recognition from the police officer and the full impact of the arrest through the addition of a mugshot and fingerprints.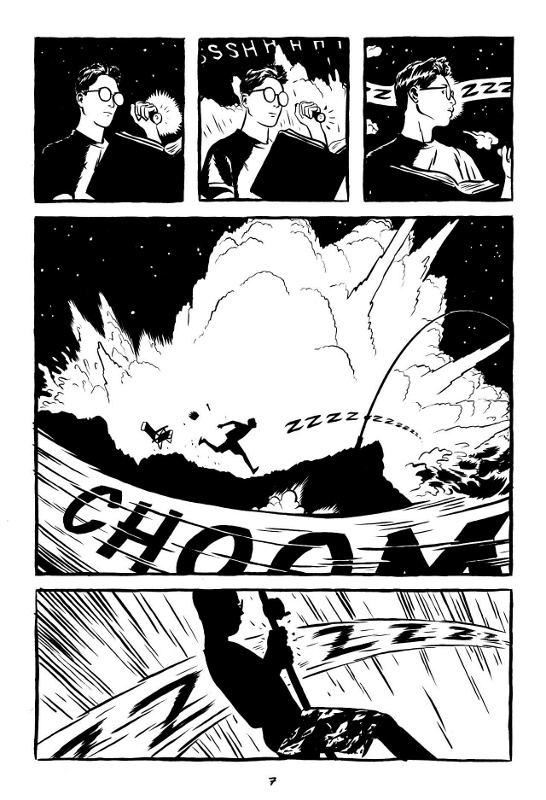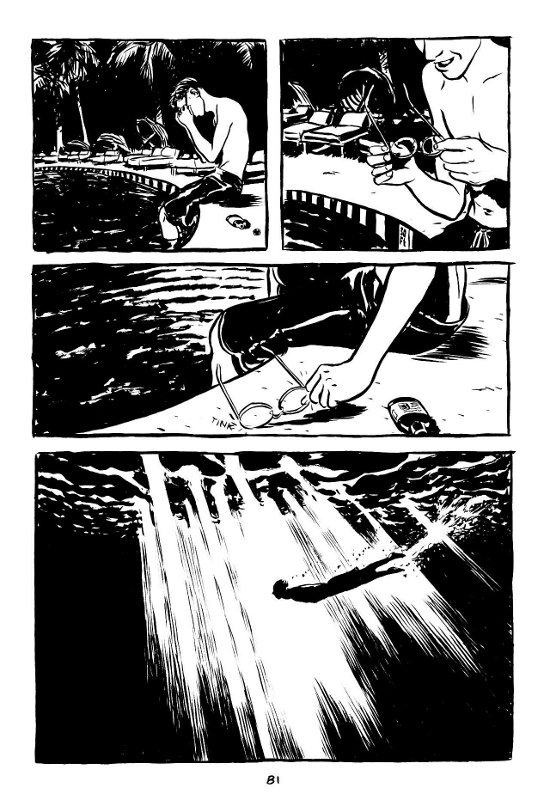 I hate to use the term cinematic but it fits. Gorgeous visuals and a compelling story with great characters: Night Fisher is a must-read.
---
Originally published at Comic Book Daily.