Today we're looking at Legend Of the Scarlet Blades by Saverio Tenuta.  Here's the publisher's blurb: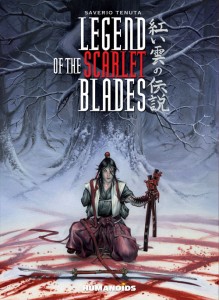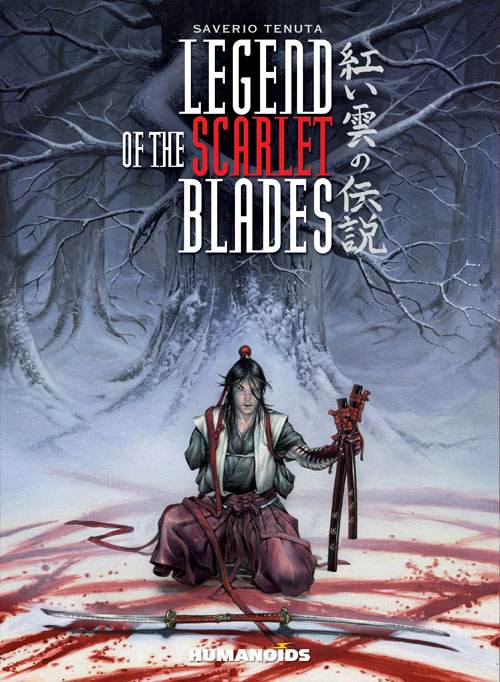 Cartoonist Saverio Tenuta writes and paints a twisted tale of a masterless Samurai named Raido searching for clues to his bloody past in a feudal Japan ruled by spirits and beasts. Highly recommended for fans of Samura's BLADE OF THE IMMORTAL, Koike/Kojima's LONE WOLF & CUB, and HEAVY METAL magazine.
I don't read a lot of manga so Humanoids recommendation had little effect on me. Tenuta has crafted a wonderful Japanese samurai myth tale that keeps one interested. Like all great stories we have a down and out hero, varied love interests, revenge, hope and despair. Wrapped around that is the world of mythological feudal Japan, presenting that sparkle to the story.
The characters and dialogue were engrossing and well-developed. Any translated work loses some nuance but the dialogue flowed smoothly.
What makes this a standout graphic novel is the stunning art, painted by Tenuta. Every page jumps out at you with its bold use of colour. Again the myth or magical elements allow for fantastical characters; unique and captivating. It's a joy to turn the page and see what lies ahead. The art feels to me very Asian: it suits the story perfectly and entices those of us who don't read manga.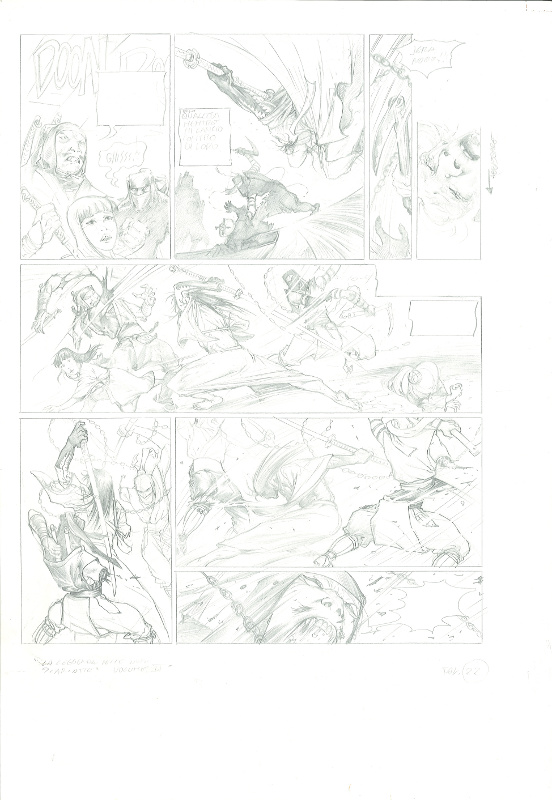 This is a solid value at $30: a 192 page 7.75 x 10.5″ hardcover. For extras we have the four covers from the French issues, which are very nice. It's a well-developed and engaging tale that allows for return reading.
Legend Of The Scarlet Blades
Humanoids, April 2011, ISBN 978-1-59465-020-8
First published at Comic Book Daily.