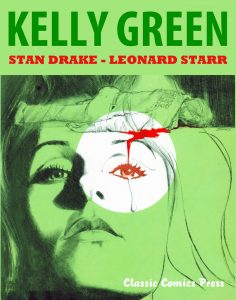 Classic Comics Press is very pleased to present KELLY GREEN: THE COMPLETE COLLECTION. Written by Leonard Starr (Mary Perkins On Stage, Little Orphan Annie) and beautifully rendered by Stan Drake (The Heart of Juliet Jones, Blondie), this special edition reprints all five Kelly Green graphic novels in one volume: The Go-Between; One, Two, Three…Die!, The Million Dollar Hit, The Blood Tapes, and the never before published in English, fifth book – The Comic-Con Heist.
This is a work I had never heard of, but being a fan of newspaper strips was familiar with the creative team and ordered it sight unseen. And I'm ever so thankful I did: this is an excellent collection of graphic novels that only saw print in Europe.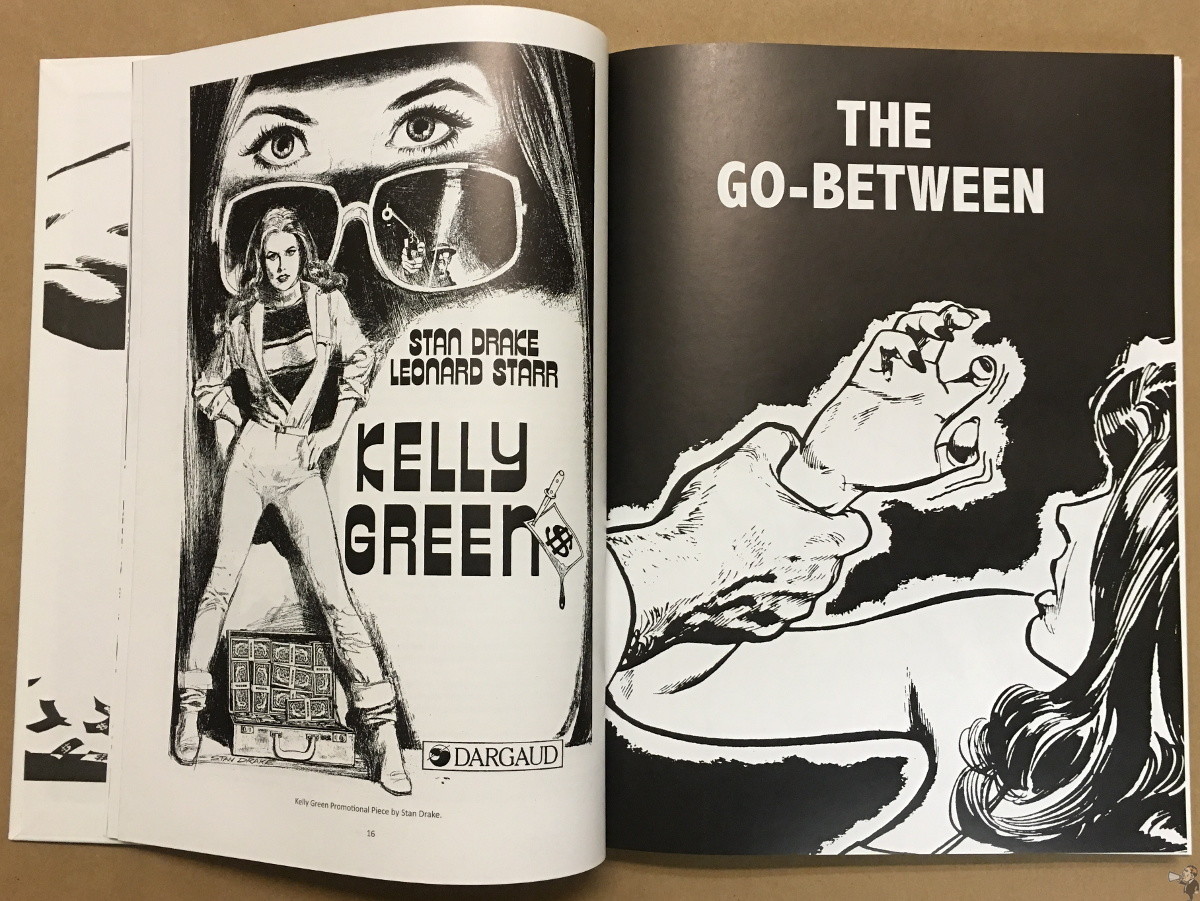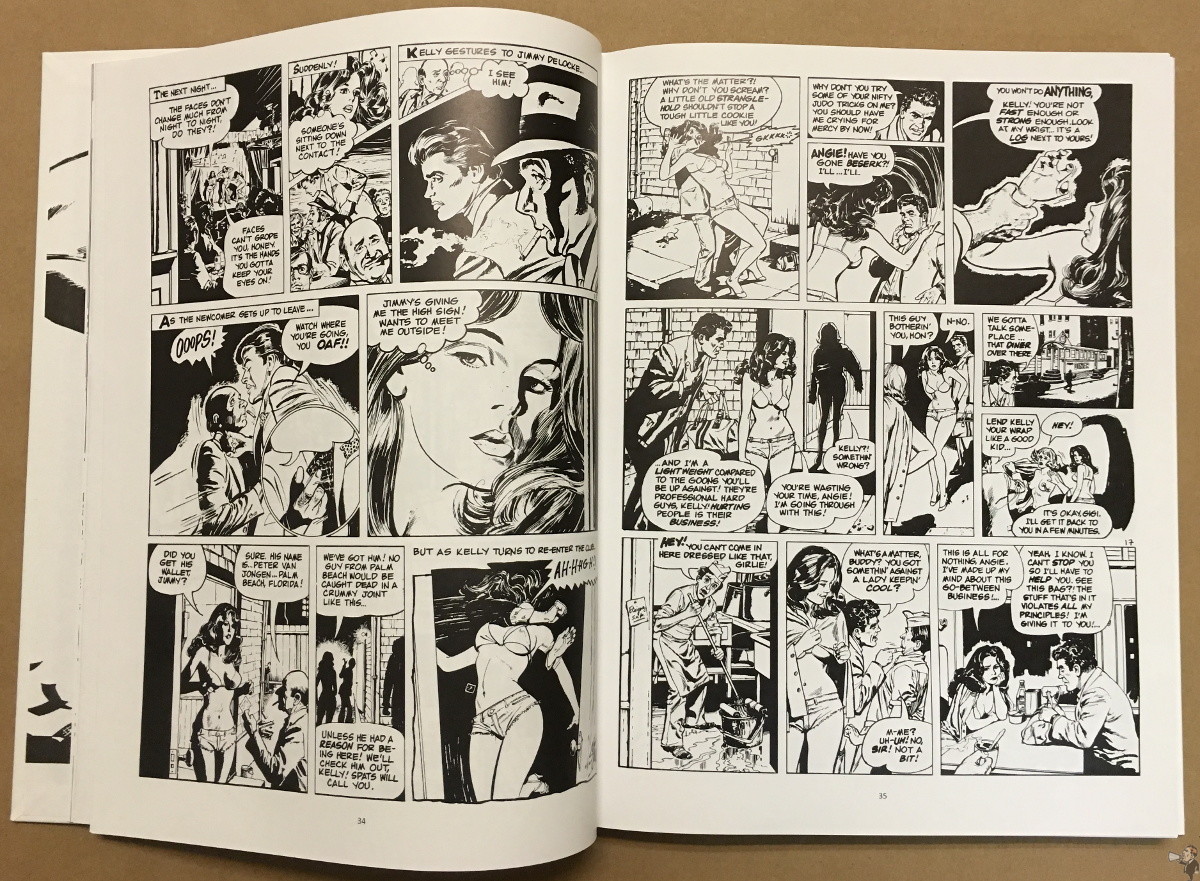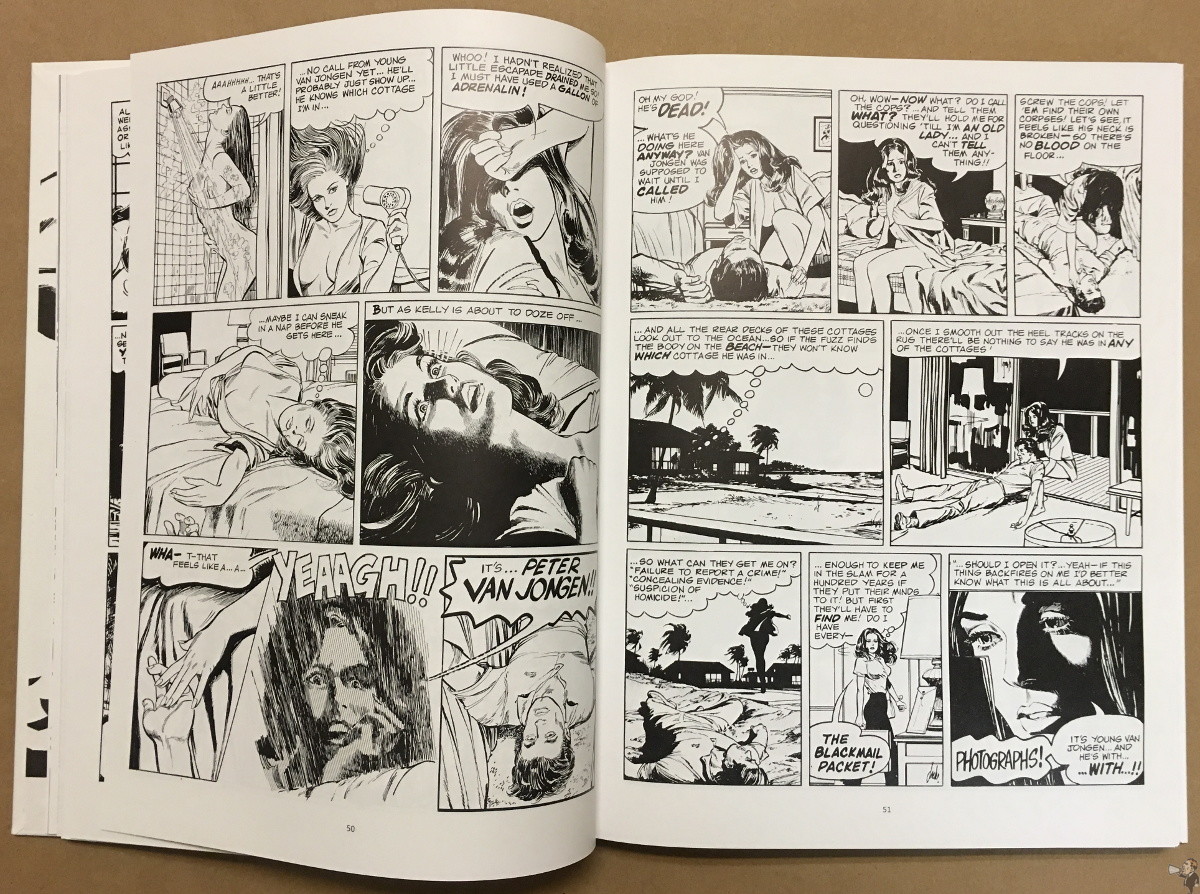 It's a great premise for a series: widow becomes a go-between to catch her husband's killer and gets hooked on the adrenaline rush the job offers. It was Starr's desire to tap into the European market and produce "adult" works, which in this case means more adult oriented scenarios involving seedy locations and the occasional nudity. For these creators coming out of newspaper work it meant not having to worry about keeping it clean for the kids.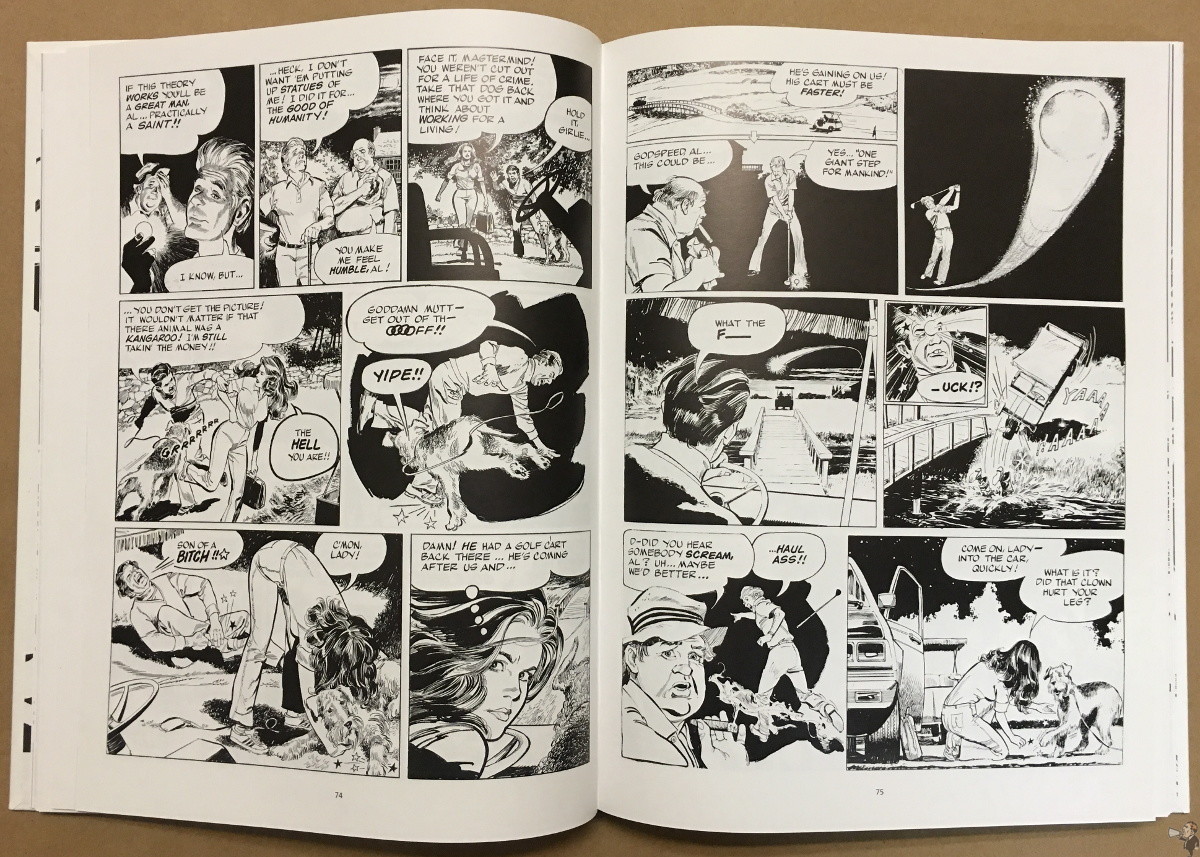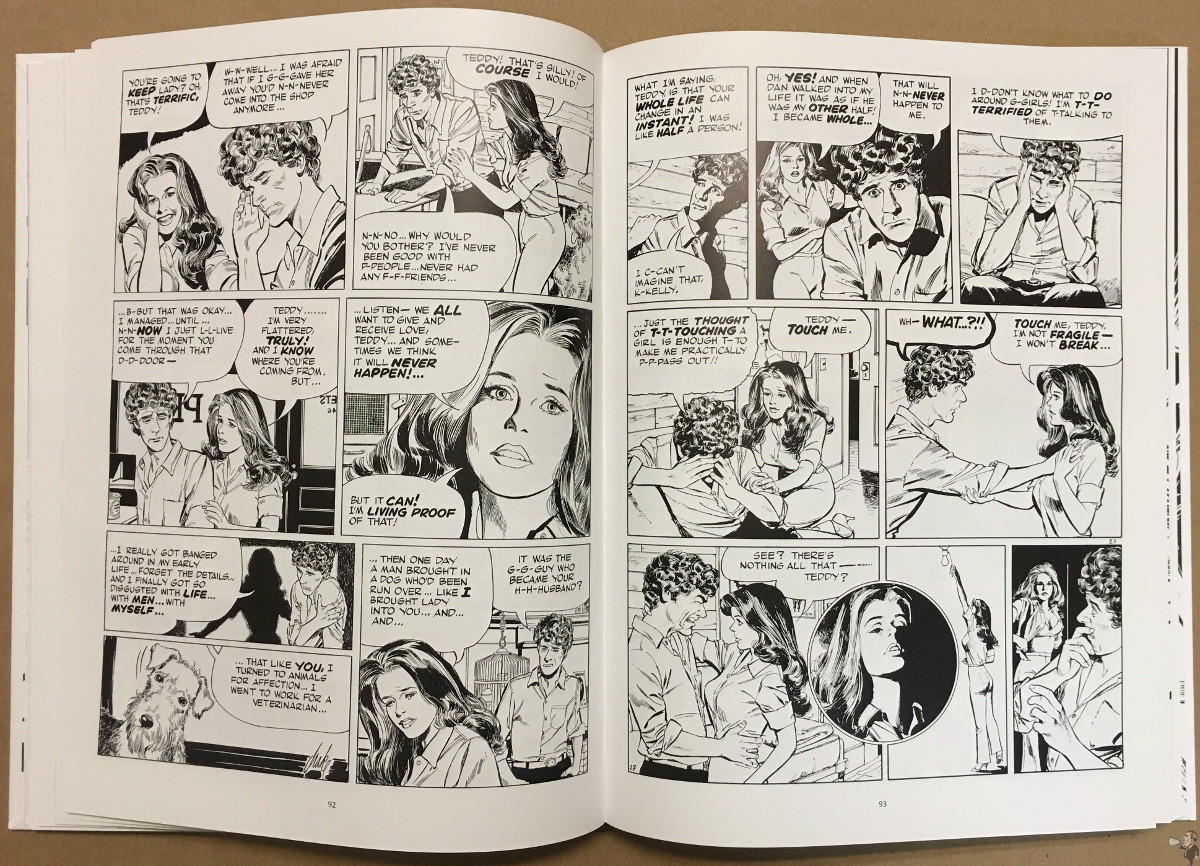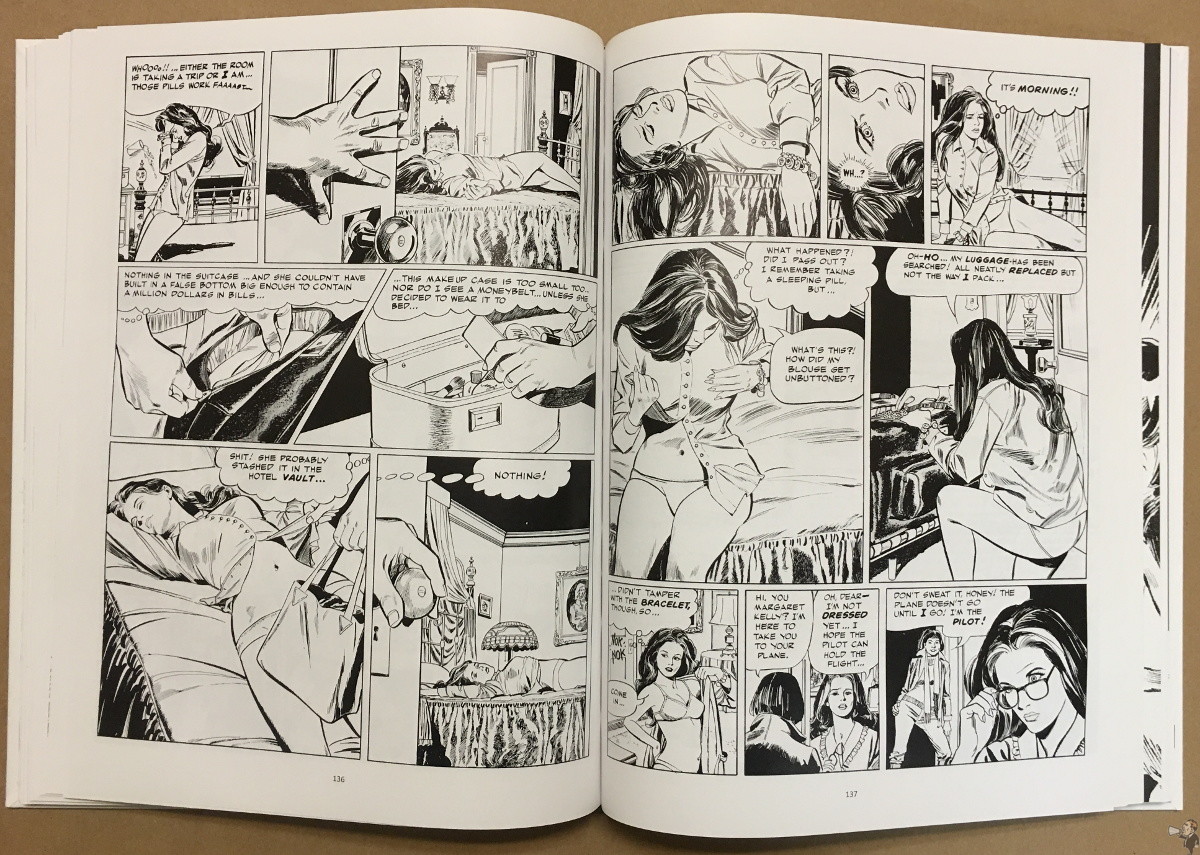 Starr presents exciting scenarios in a variety of far-flung locations, each presenting opportunities for action, adventure and intrigue. Green becomes a widow, gets a band of criminal protectors and turns to the grey area of life all in the first few pages, which is the only clunky part of this volume; it feels they needed to get the framework established as quickly as possible to get the story told. Everything else of the first story and the remaining four flow at a fast clip while building the tension and mystery.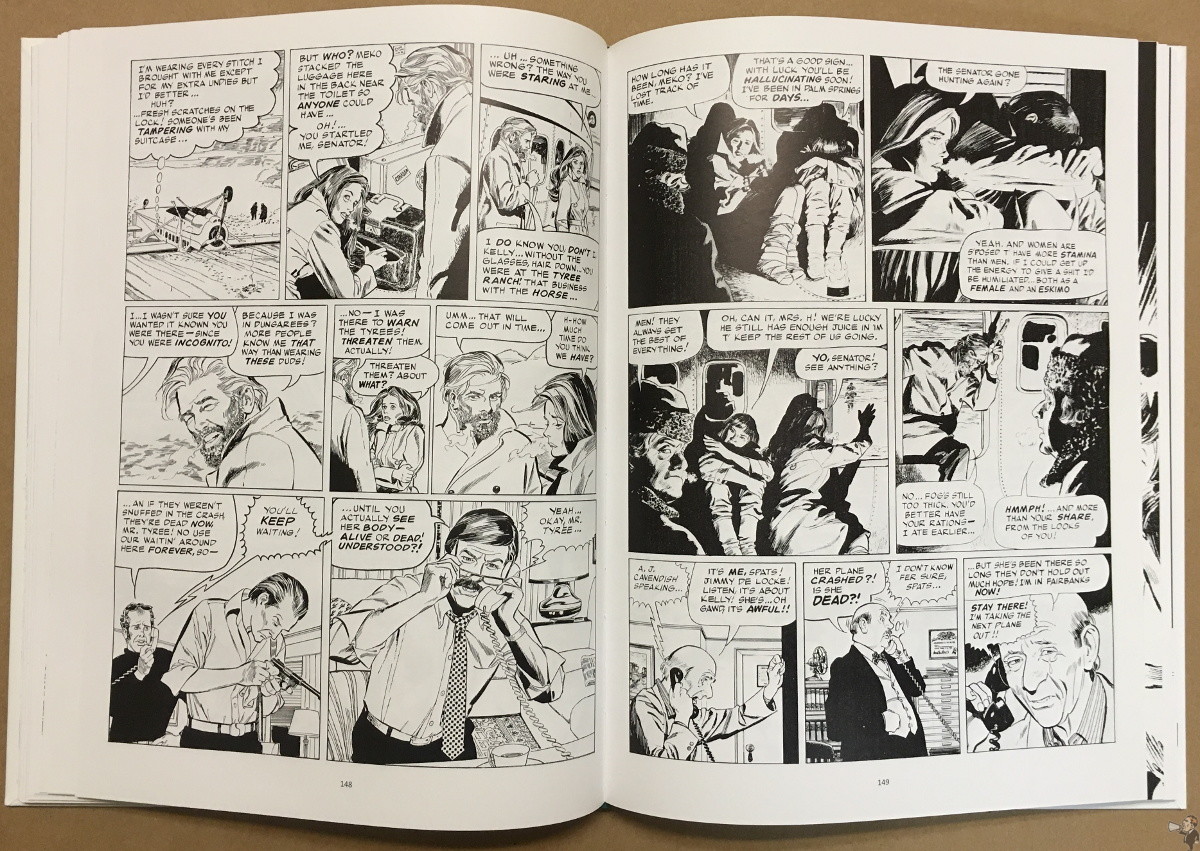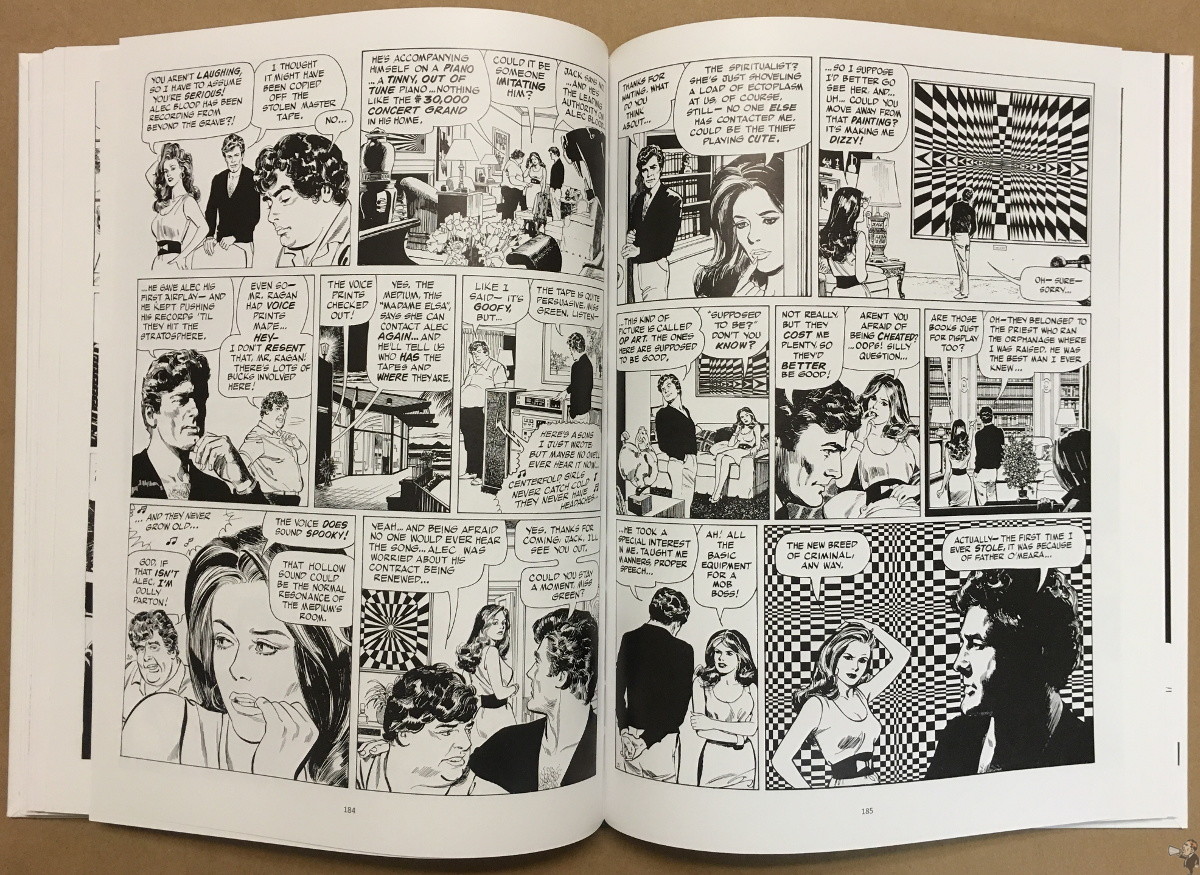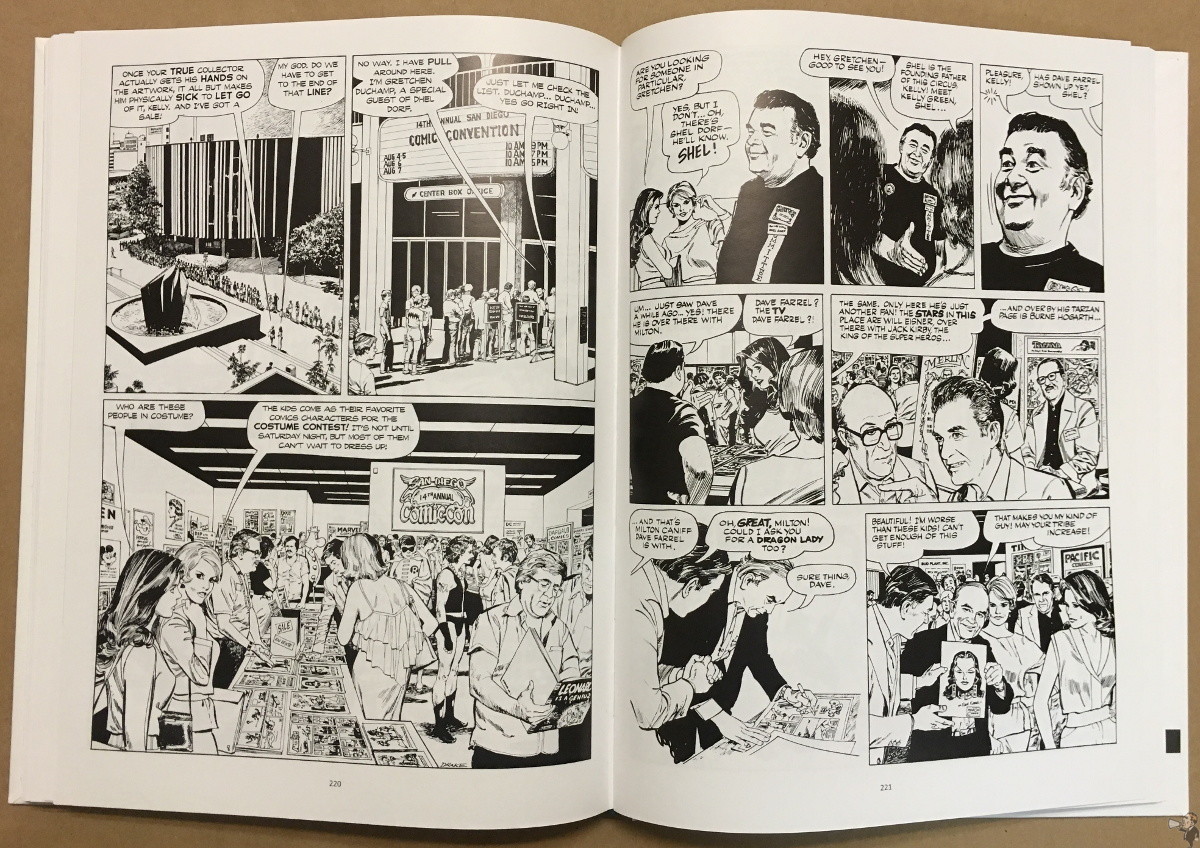 Drake's art is clean, detailed and expressive. Wonderful rendering throughout, bringing the figures and backgrounds to life. Facial expressions are greatly varied and convey so much. The lettering and sound effects show a deft hand and experience. Of the 240 pages Pelto states 101 are shot from original art, and it's easy to spot them for their clean lines and extra details.
Production is excellent. Glued binding on a flexible spine. The paper is thin, and at first I had some concern as the images on the other side came through as I flipped through the book, but when reading the book every page is clear when laying flat.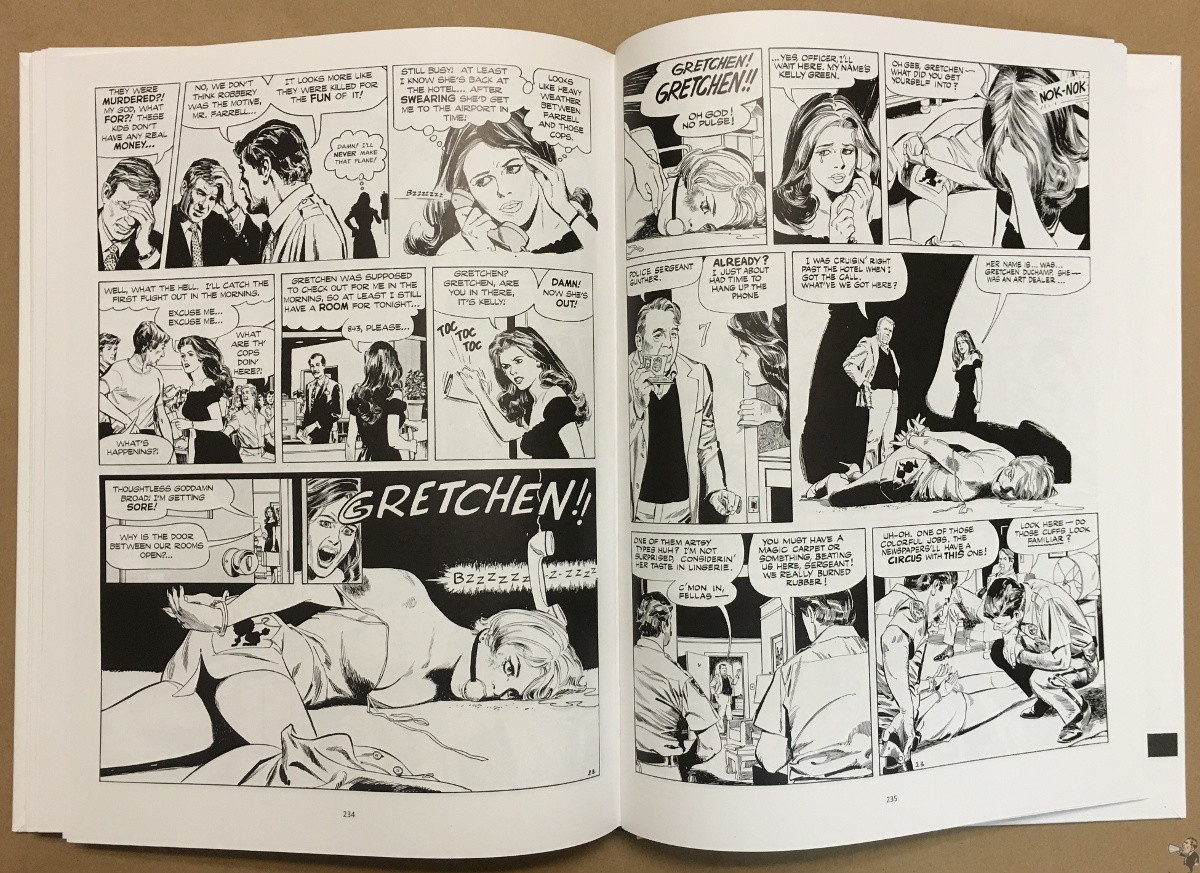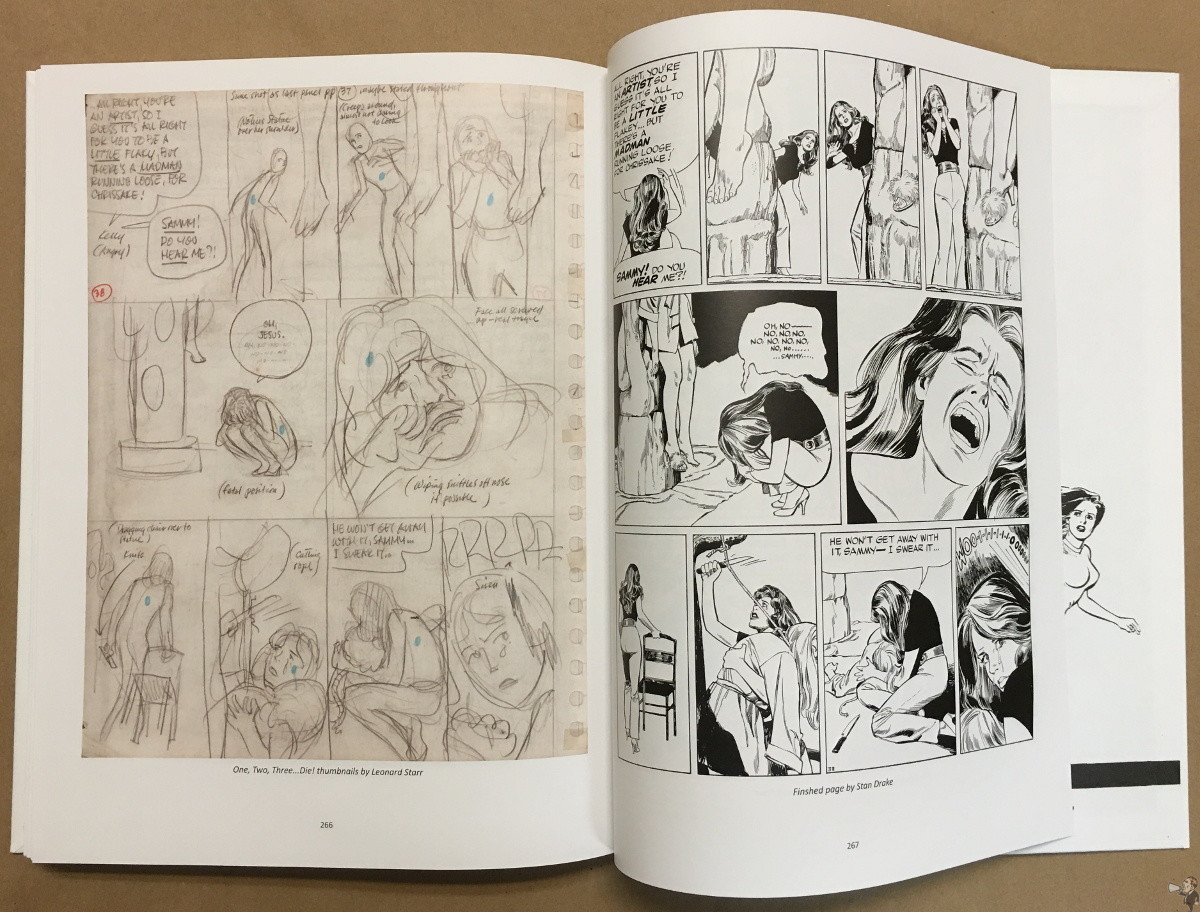 Superb supplementary material flesh out the comics. An interview with the creators, memories from Steven Ray Austin who was Drake's assistant, production notes from Charles Pelto, the colour covers, and story roughs from Starr. It's a complete package, just like the name says.
Originally published at Comic Book Daily.
---