After many successful pork shoulder (butt) cookouts on the barbeque I wondered if a low and slow approach would work for beef. I was at the store recently and came across a beautifully marbled chuck roast; blade roast for us Canadians, and I have no idea why we have a different name for this cut of beef.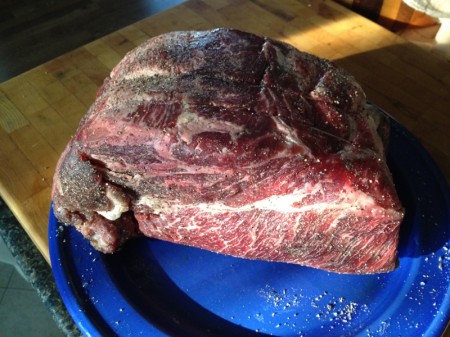 I gave it a generous seasoning of salt and pepper then left it for a day uncovered in the refrigerator. I set up my Big Green Egg for indirect cooking by inserting the plate setter, putting in the drip pan and then adding the grill extender. Set for 200 degrees F I cooked the chuck roast for approximately six hours.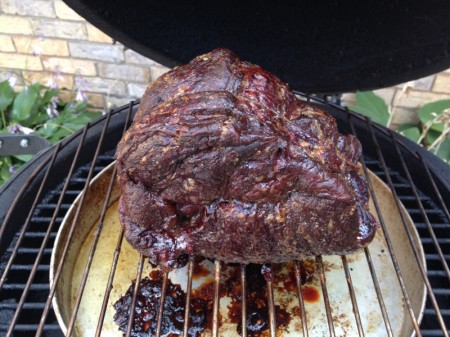 I wasn't sure how long to cook it for but knew it would need long enough for the fat to melt and render and the gelatin to break down. It gave easily to a fork but wasn't falling apart; that's the texture I wanted.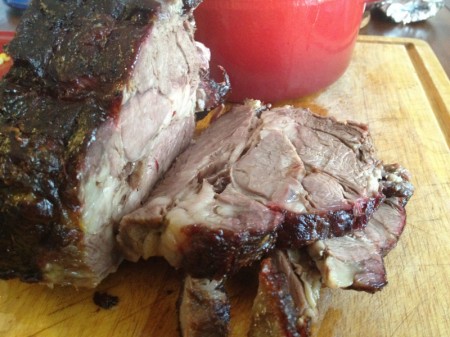 It sliced beautifully and had a rich taste. Those drippings in the pan made a very smokey gravy that accompanied the roast perfectly. Basically a pot roast hot smoked on the barbeque with smokey beef gravy.