A few weeks ago a local grocery store had pork picnic shoulder for $0.77 per pound so I picked up eight: seven in the freezer and one for the barbeque.  Nice fatty pork shoulder is perfect for low and slow cooking so I applied my usual dry rub and left it in the fridge for a day.  After that I started a fire in my Big Green Egg and once it was steady at 200F I put in the plate setter, a drip pan and the shoulder.  Twelve hours later I had this beauty.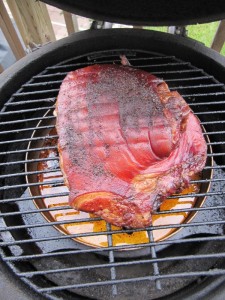 As you can see from the drip pan the shoulder was really fatty.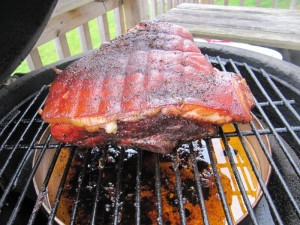 Look at that fat cap under the skin.  Once rested for thirty minutes it pulled apart beautifully and we had it on fresh buns with Dijon mustard and pickled red onions.  Stunning: juicy, tender, flavourful.