My family was away over Thanksgiving and a friend canceled for dinner but I decided to forge ahead and make a traditional Thanksgiving dinner for myself. Since I'm diabetic (type 2) I skipped the mashed potatoes and made my dressing with whole wheat bread; for my roux I used whole wheat flour. That also meant I had to change my standard cranberry sauce recipe.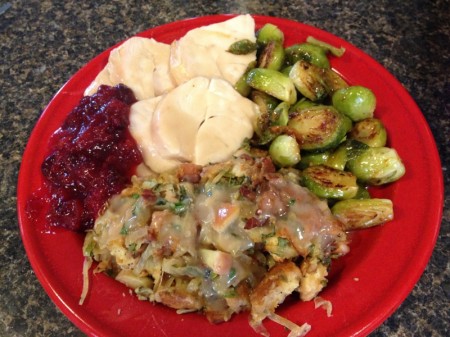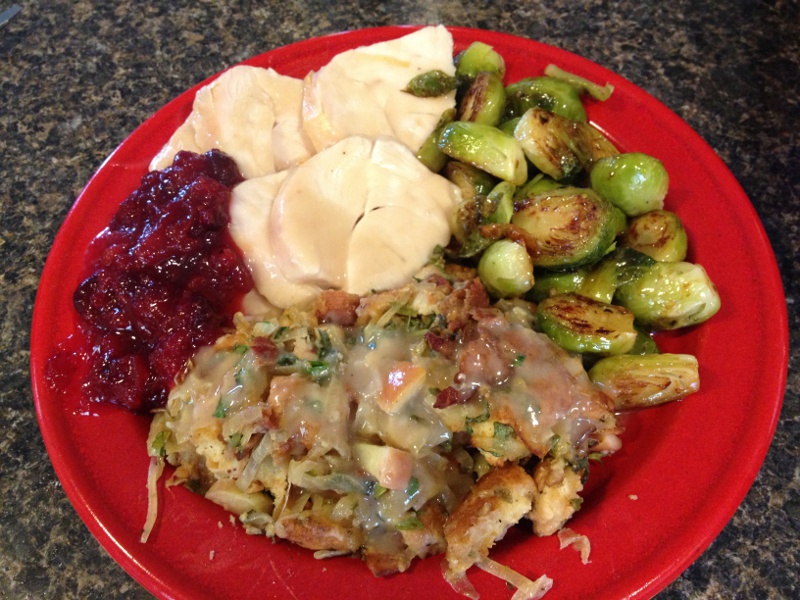 I always followed the standard Ocean Spray recipe on the package of fresh cranberries: bring a cup of water and a cup of sugar to a boil, add cranberries, simmer until cranberries have popped and the sauce has thickened. Changing things up meant replacing he water to get some real flavour and replacing the sugar. Orange juice filled in nicely along with some zest and I turned to agave nectar for sweetness; it has a taste between maple syrup and honey but sweeter than both. I get mine at Costco (light) and Bulk Barn (dark). The light works for sugar substitution and the dark as a nice replacement in foods like oatmeal, where you'd use maple syrup or brown sugar.
Thanksgiving 2012 Cranberry Sauce
small package fresh cranberries
one cup orange juice
1/2 cup light agave nectar
zest of one medium orange
one small cinnamon stick
Combine orange juice, agave nectar and cinnamon stick in a small pot and bring to a simmer. Add cranberries and cook, stirring occasionally, until cranberries have burst and sauce has thickened. Add orange zest and remove from heat. Let cool completely and refrigerate until ready to eat.
This isn't too sweet so you can increase the agave syrup to 3/4 cup if you want. If you want a strong orange flavour add the zest with the cranberries. If you're not crazy about cinnamon add the stick at the end or leave it out.