Today we're looking at Day Of the Magicians by Michelangelo La Neve and Marco Nizzoli.  Here's the publisher's blurb: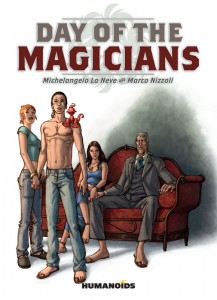 Drazen has completed his training as a Magician and is determined to fulfill the mission given to him by his Caste: track down and defeat his own father, the renegade magician known as Lancaster. An epic tale of sorcery, love, and adventure similar to the HARRY POTTER books.
La Neve crafts a story that feels familiar but reads refreshingly new at the same time. Within our "normal" world is one of magic, sitting on the outside and mingling when necessary. The story revolves around a family and its pitfalls: Drazen the boy taken away to a magical tower versus Lancaster the father fighting "the establishment". Add in Anja the love interest and the death of the mother and we have a full cast of emotion: love, hate, passion, determination and grit. It's a tale of loss and renewal, how we deal with them and each other. Dialogue is a bit stiff but I'm not sure if that's La Neve or the translators.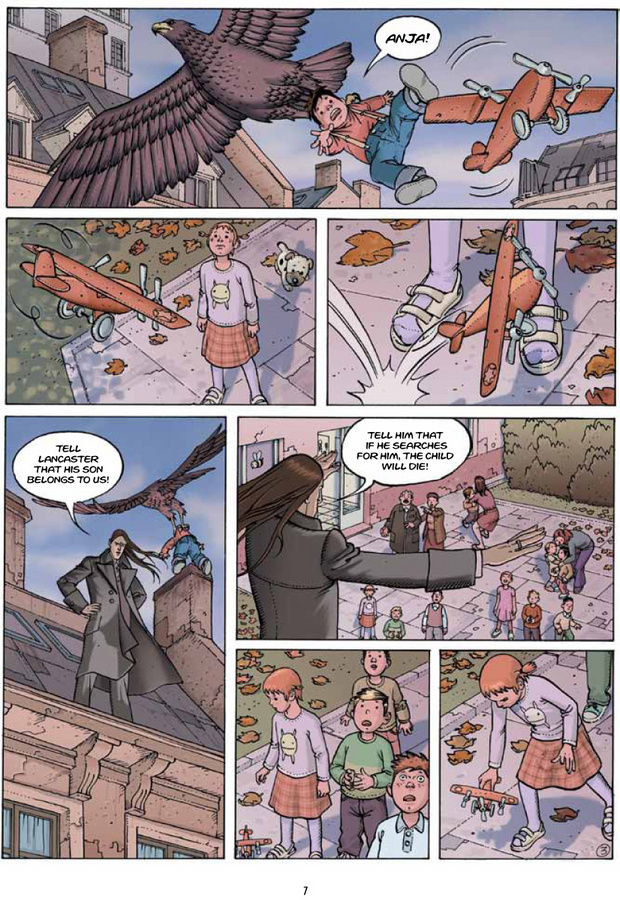 Nizzoli provides a European Manga influenced art style to the work. He creates wonderfully rich environments for the characters as they move between magic and the everyday. I especially enjoyed the character designs: great variations and unique facial expressions for a host of characters.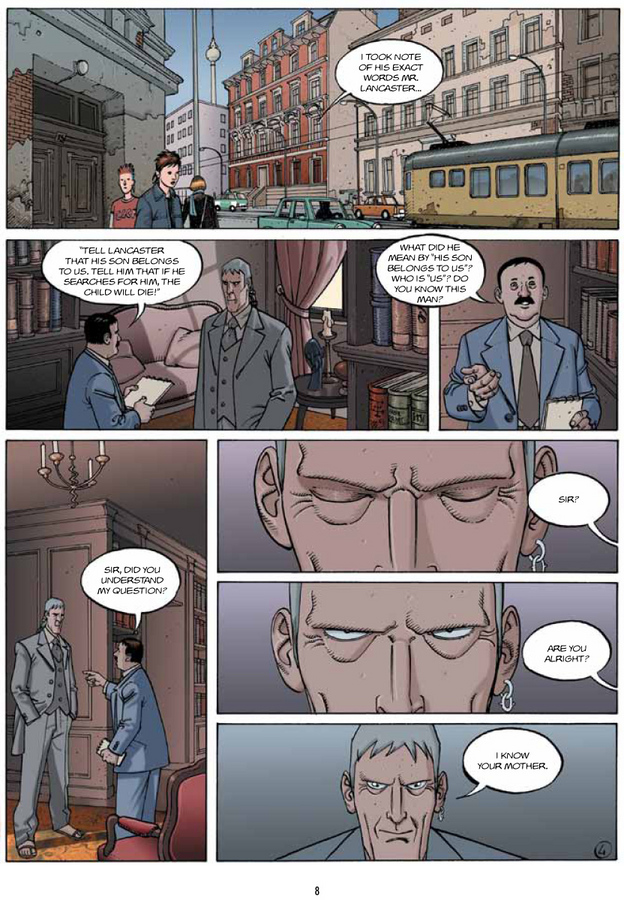 The only extra is an odd introduction by Jodorowsky: he talks about why he loves Nizzoli's art but never mentions the story. As well it contained a spelling mistake. Hmm.
This was a great read: solid and captivating. I really didn't expect the depth I found. At $30 for this 268 page softcover with the odd Humanoids wide format (7.3 x 10.25″) it's a solid value.
Day Of the Magicians
Humanoids, May 2011, ISBN 78-1-59465-035-1
First published at Comic Book Daily.