A solid look into "the first modern detective", IDW's Library Of American Comics presents a wonderful look into post war crime fiction.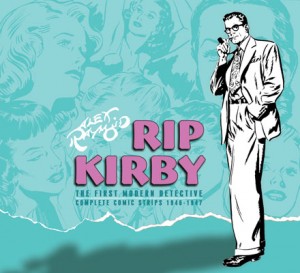 The first volume of Alex Raymond's modernist classic reproduces, from syndicate proof sheets, every strip from the beginning, March 4, 1946, through December 4, 1948. Co-written with Ward Greene, the stories sometimes address then-contemporary issues, including trafficking in black market babies and the attempt to limit the proliferation of atomic and biological weapons. But the real star is Raymond's lush and incomparable brushwork.
Edited and designed by Eisner Award-winner Dean Mullaney, the strips are reproduced from pristine syndicate proofs that will allow readers to see, for the first time, the full luxurious detail of Raymond's brushwork. Includes a biographical and historic essay by Brian Walker, and an introduction by Raymond biographer and authority Tom Roberts.
Hardcover, 320 pages

IDW Publishing

, September 15, 2009
11 x 1.4 x 10 inches
ISBN: 978-1-60010-484-8
$49.99 USD
Order online: Amazon
After a successful run on Flash Gordon, Alex Raymond returned after the war to launch his own daily newspaper strip about a man's man private detective, again with great success. As was the case with Flash Gordon, Raymond used a ghostwriter to pen the script while he provided the framework and as so often cited photo-realistic artwork.
Yes, five volumes are currently available with most of them just finishing a second printing and being available again after quite a hiatus. I have them all on my bookshelf but only recently started reading Rip Kirby and by the end of volume one thoroughly satisfied in my purchases.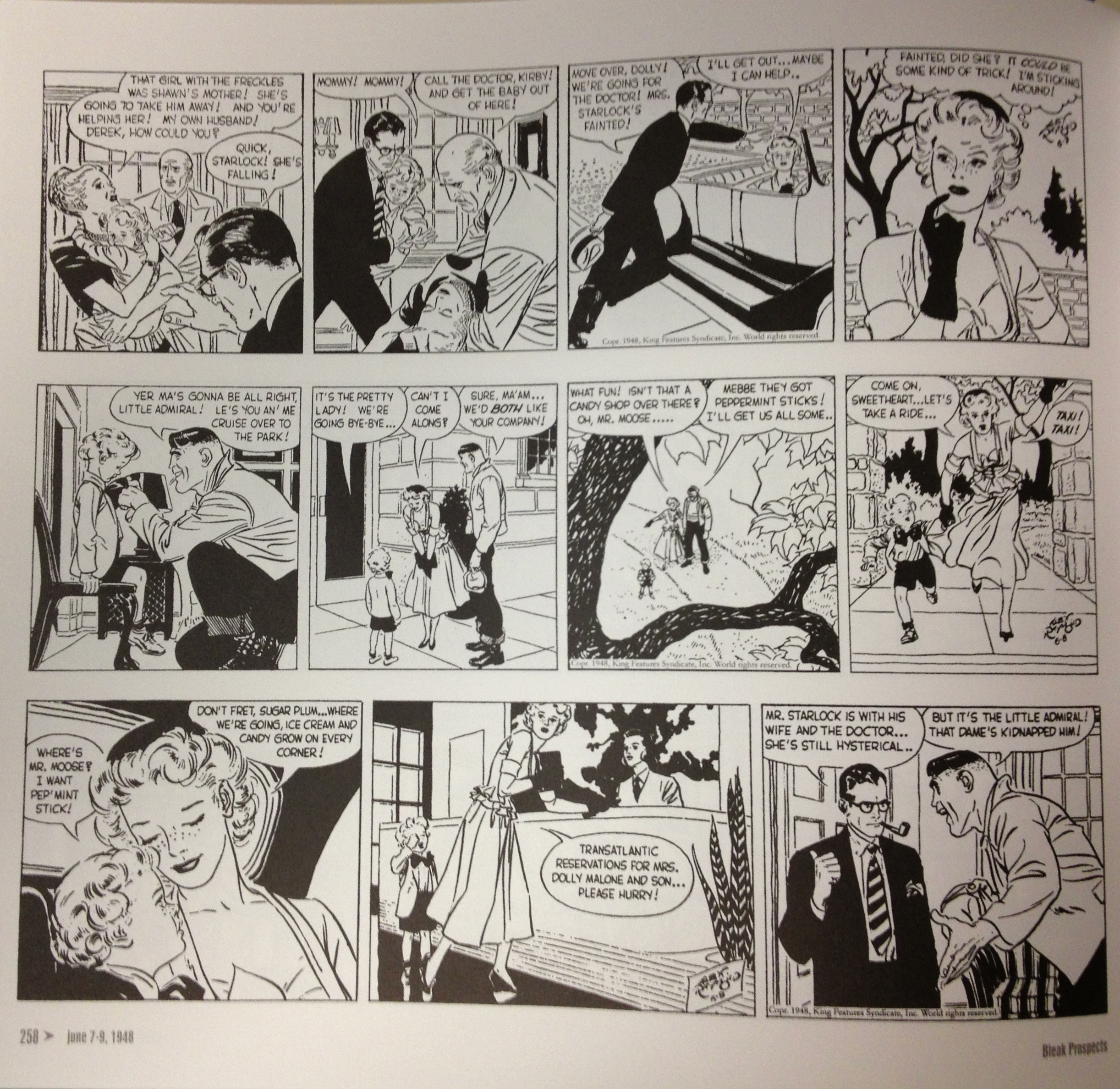 Rip Kirby is a former Captain, returned to civilian life as a private detective. Along with his keen mental and physical prowess, he's an amateur forensics buff and doesn't mind getting his hands dirty. He has the tools to take care of himself and doesn't shy away from necessary violence. Always a gentleman with the ladies and a snappy dresser, the very definition of a post-war renaissance man. Of course, no man could possibly encapsulate so many skills and attributes, but isn't that how we've always wanted our heroes? Plus there's that pipe!
Things start slowly as the dailies started to roll out in 1946, but Greene and Raymond get their rhythm going and Kirby's cases start flowing without the awkward dialogue and situations. Kirby is the straight man but it's really his cast of characters that provide the colour and verve, like his ex-con butler, slightly flighty beauty queen girlfriend and femme fatale Hollywood "friend".
I was initially concerned about the female characters as we're introduced to Kirby's fashion model girlfriend Honey Dorian, an airy and vapid cutout. Then we meet Pagan Lee, a femme fatale worth knowing and my fears were put to rest, although later attempts at making Honey more interesting fall flat.
It's a strip that happened "in the now" so us modern readers are treated to snappy post-war expressions, attitudes and clothing styles. A wonderful peek into that era.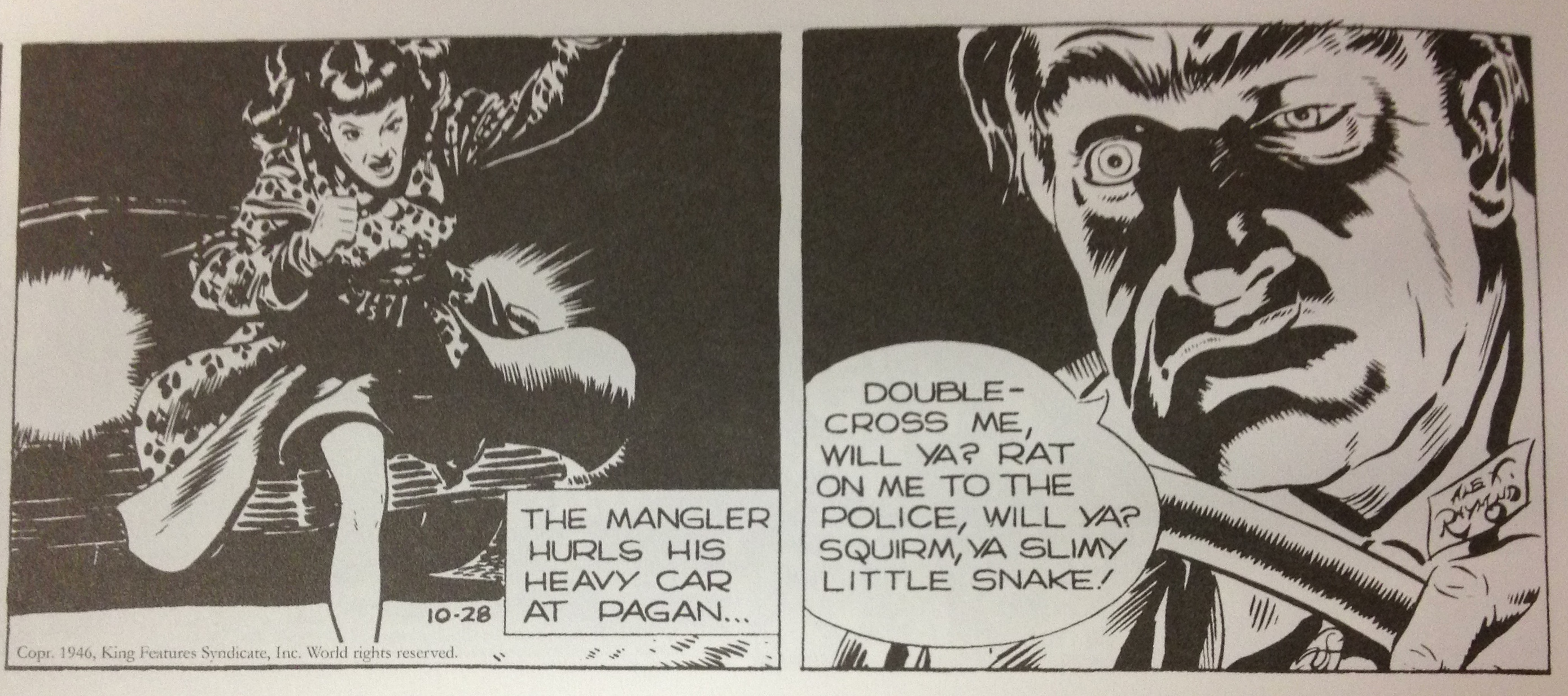 No need to tell you but Raymond's art is the star of the show. It's clean and well-defined, honed on his years on Flash Gordon. No colour Sundays were done so we're treated to a complete volume of black and white artwork, most with a heavy inking style but tailored to the story and material on offer.  Wonderful details in the clothes, hairstyles and sets, but the well-defined visuals of the villains steal the show. Just drink in "The Mangler" above and marvel how his visage does considerable justice to his name.
The Library Of American Comics manages to present a polished and well designed oversized hardcover. Three daily strips a page follow their well-established format, plus a great essay on the strip's origins. Excellent value and a strong read.
---
Originally published at Comic Book Daily.