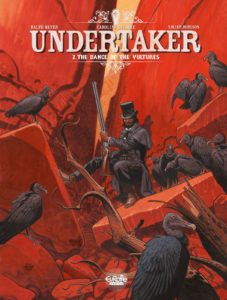 Undertaker Jonas Crow, along with the English governess Rose and her Chinese maid Lin, have to get the gold-filled corps of old Mr. Cusco back to the mining vein they call 'Red Chance'. They have three days. Three days, a hearse, 50 miles ahead of them, and an entire town of discontented miners to deal with!
While continuing the tale from V1, this volume undertakes a completely different story type to keep readers involved and anxiously turning pages.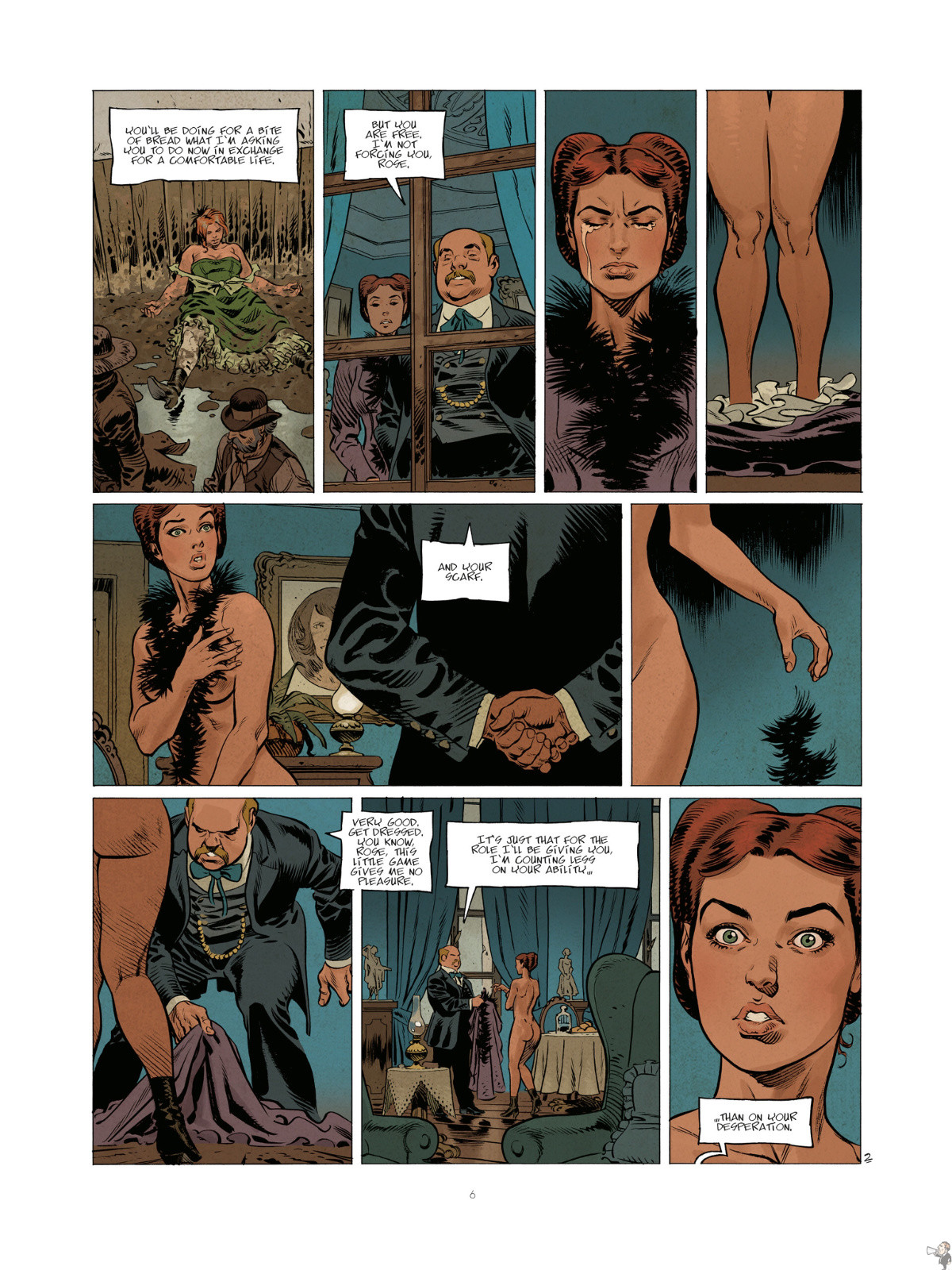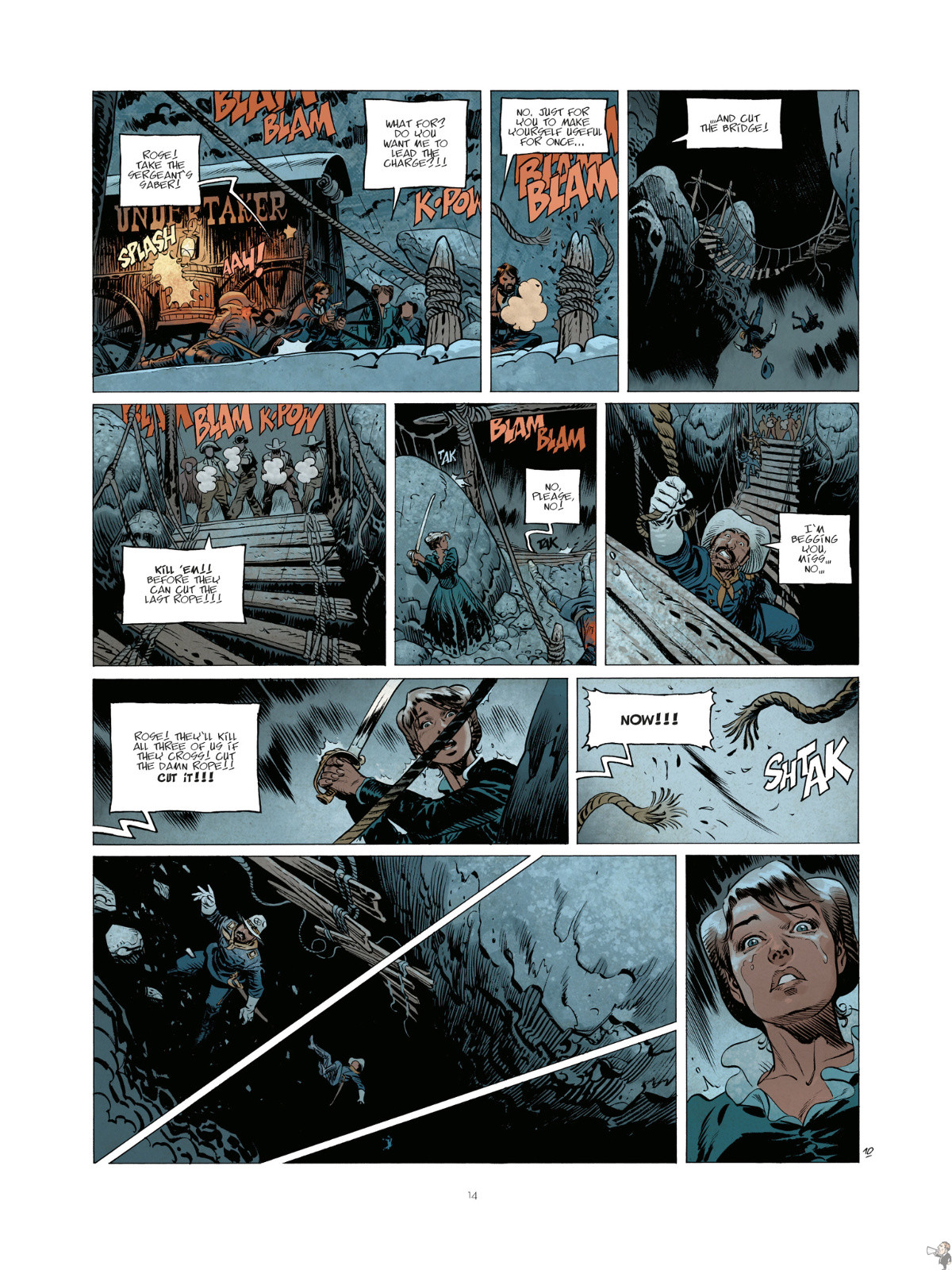 This is the next chapter in the Undertaker series and requires reading V1. While the story is built upon and moved forward as we learn more about our central characters it changes to one continuous chase with as many twists as possible. Dorison keeps the reader riveted through the gradual build of tension and anxiety as our trio makes their way to an old mine to bury the body and complete their group's purpose.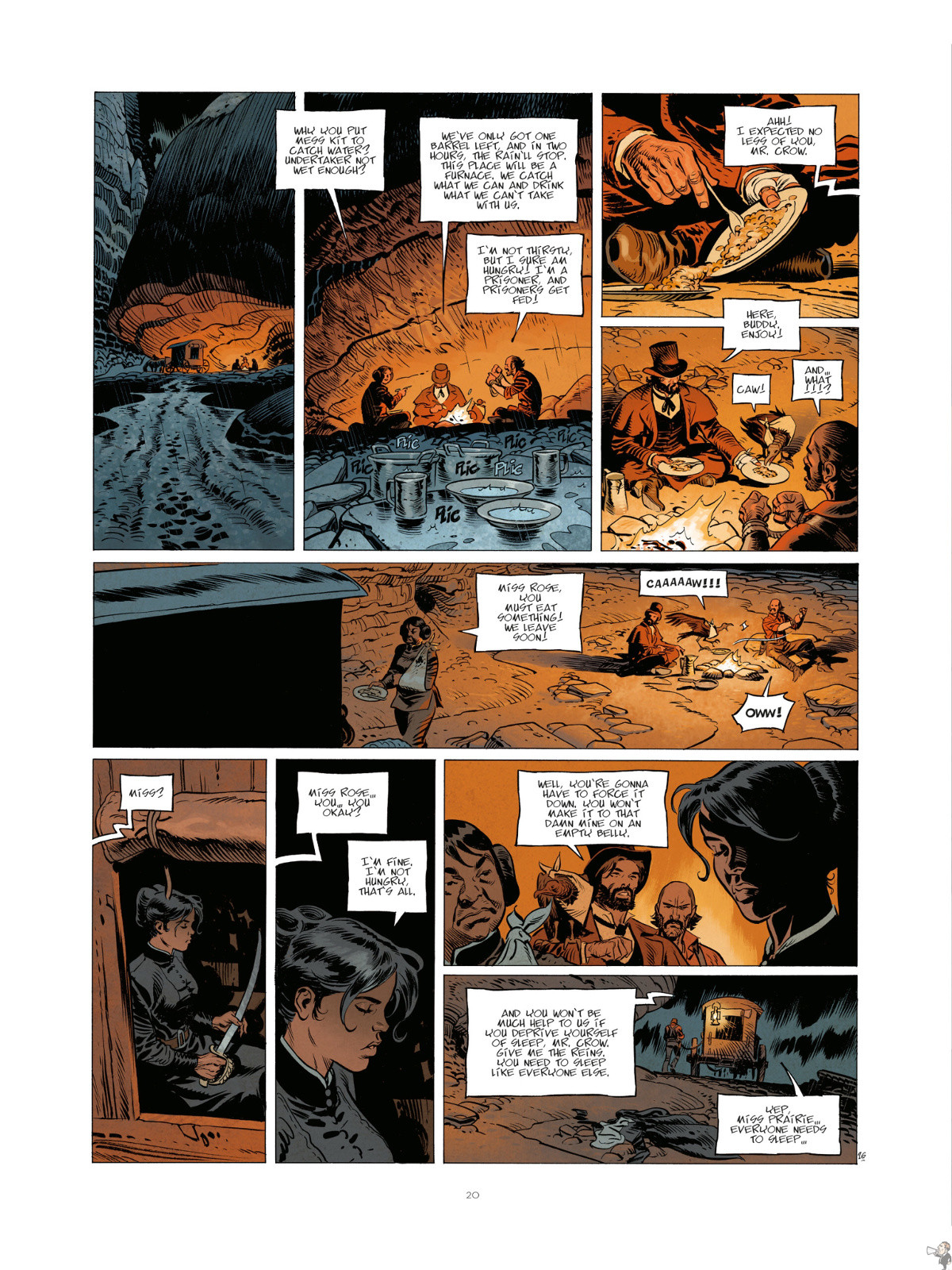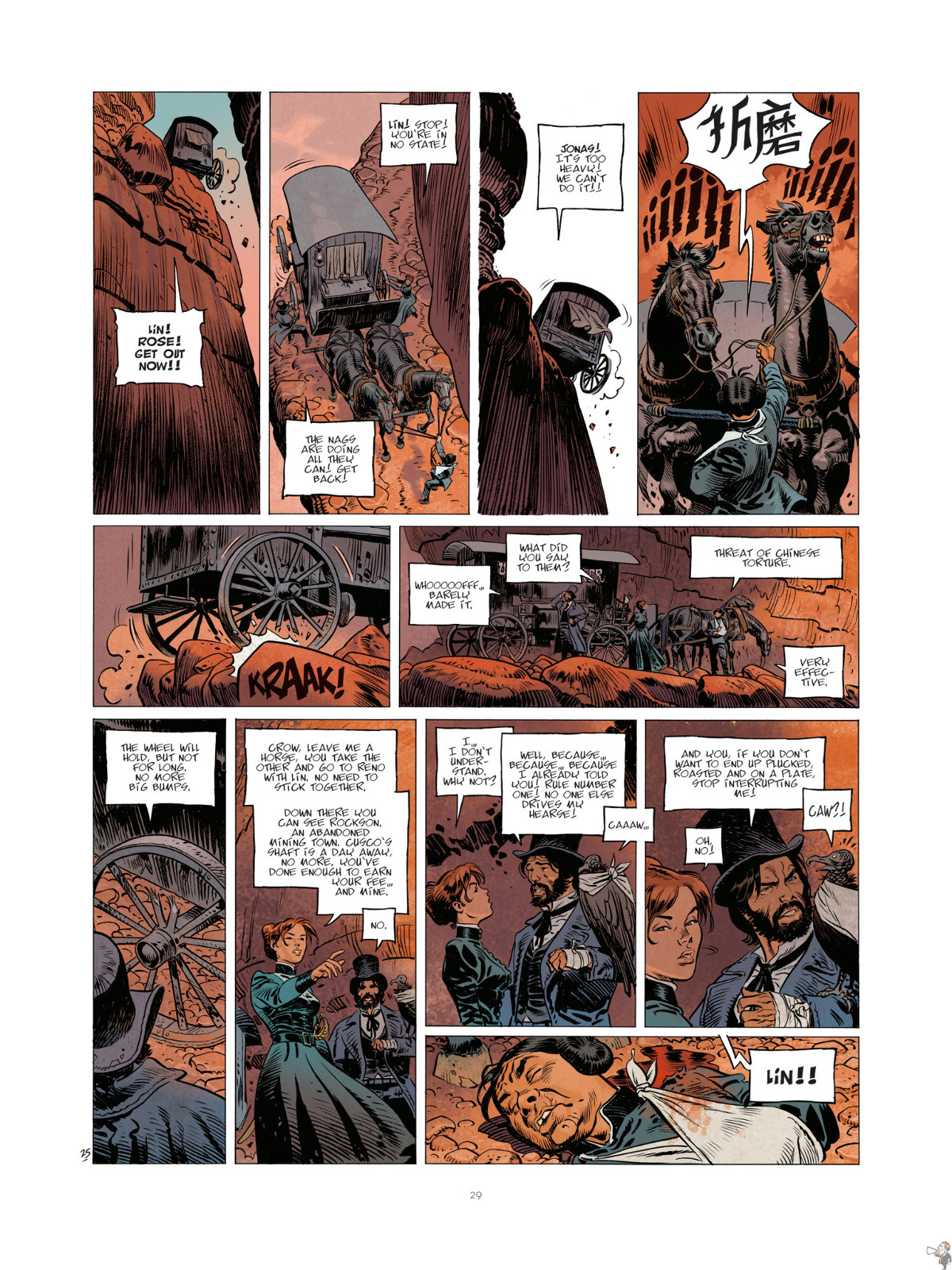 To break the tension of the chase we also learn some history of the characters, their motivations and reasons for being a part of this adventure. As readers, Dorison does a wonderful job of investing us in their lives.
It's another volume of tightly constructed pages: lots of dialogue, scene changes, action and movement. Meyer presents it well, varying panels for heavy detail and others focused on dialogue or character movement with no background. Because this is a tense and emotional story facial and body expressions are pivotal, and on that Meyer delivers.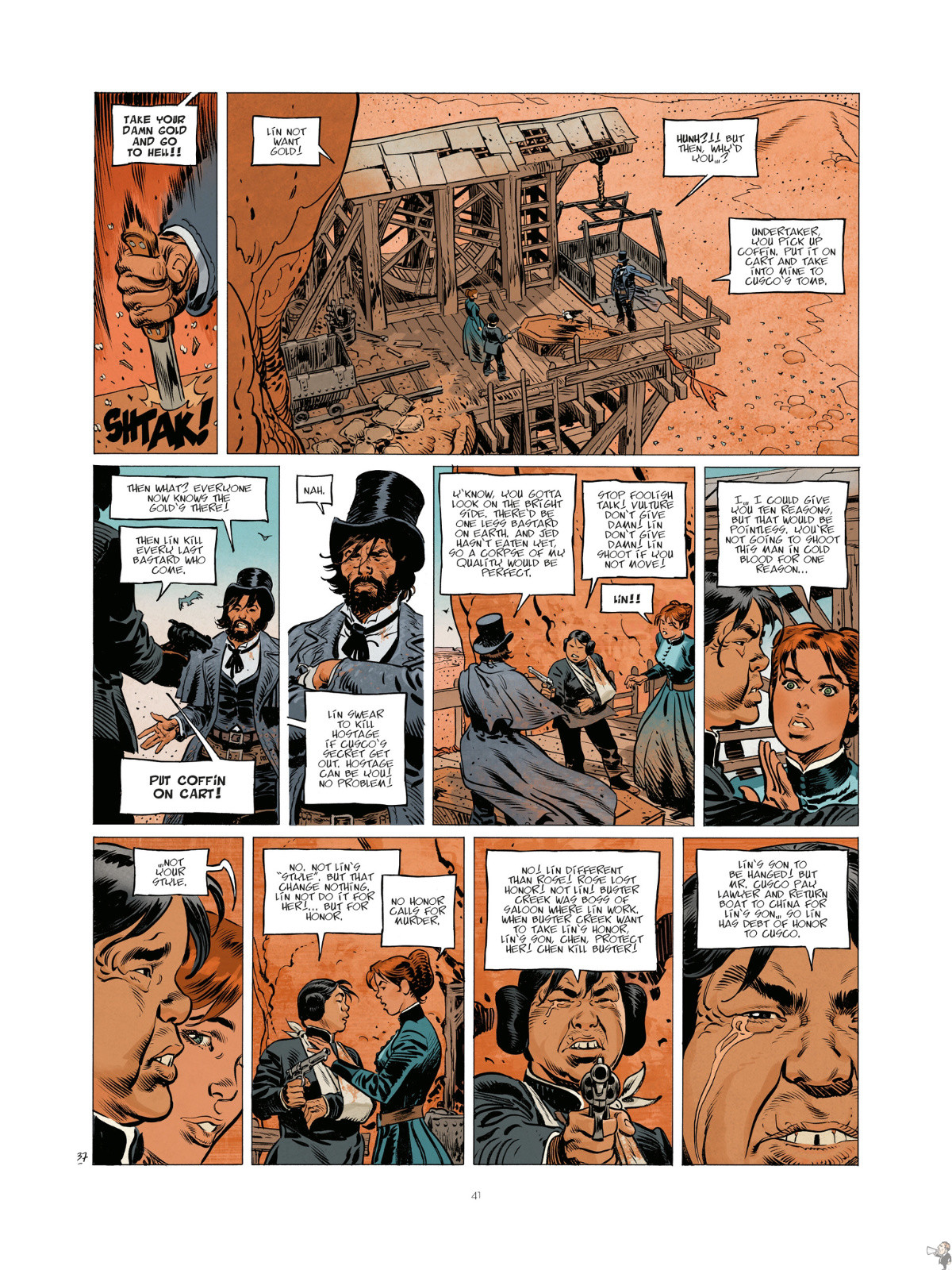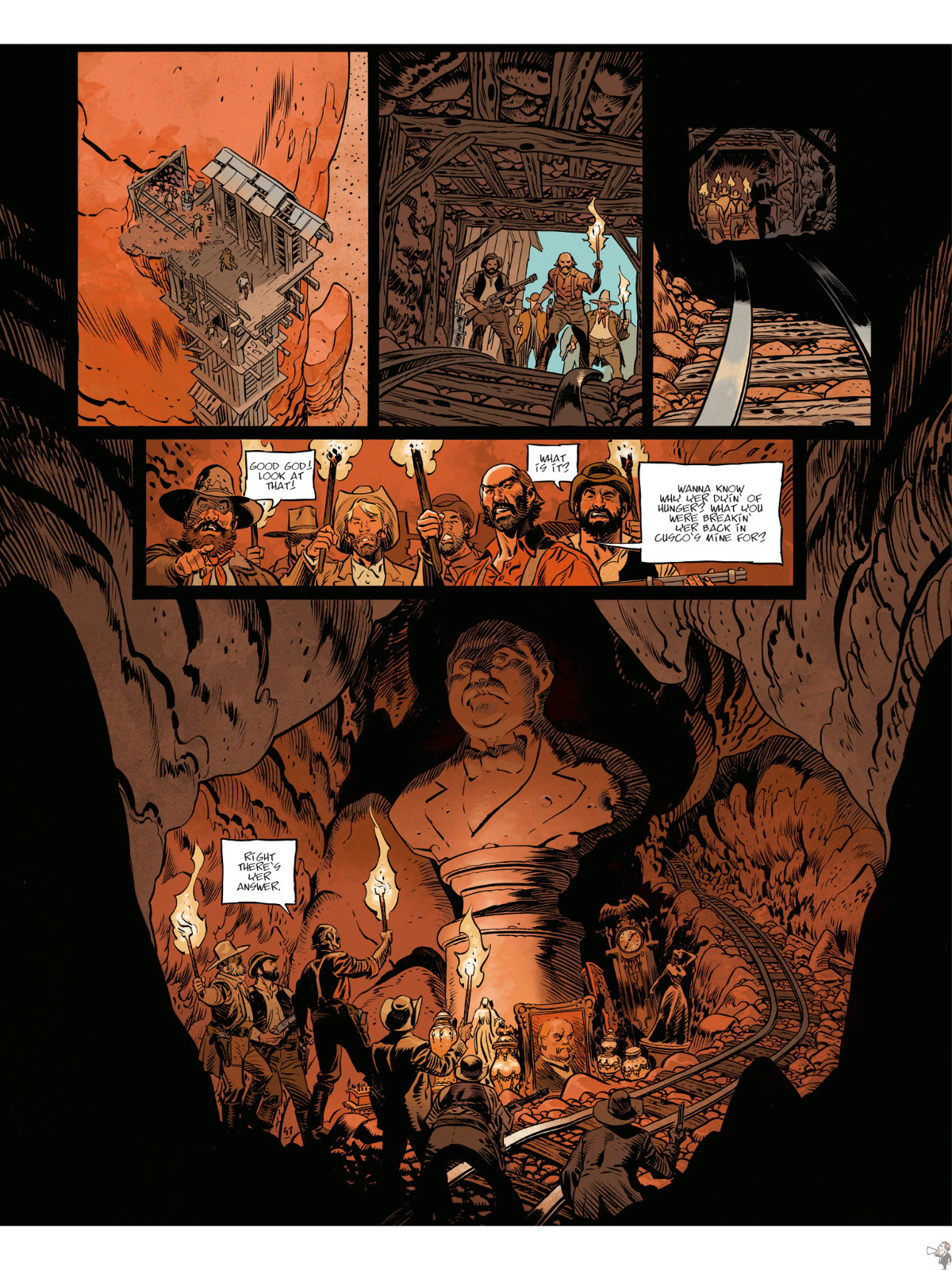 Delabie's colouring sets each location with its own palette and directs the tension and atmosphere wonderfully. The story takes place almost exclusively amongst rocks and dust, but it's done well.
I'm not a fan of font Europe Comics uses on these volumes. It's all capitals except for lower case "i" and I find the lines too close together. Because it is digital you can zoom or flip your tablet horizontally to enlarge, so it's a minor complaint.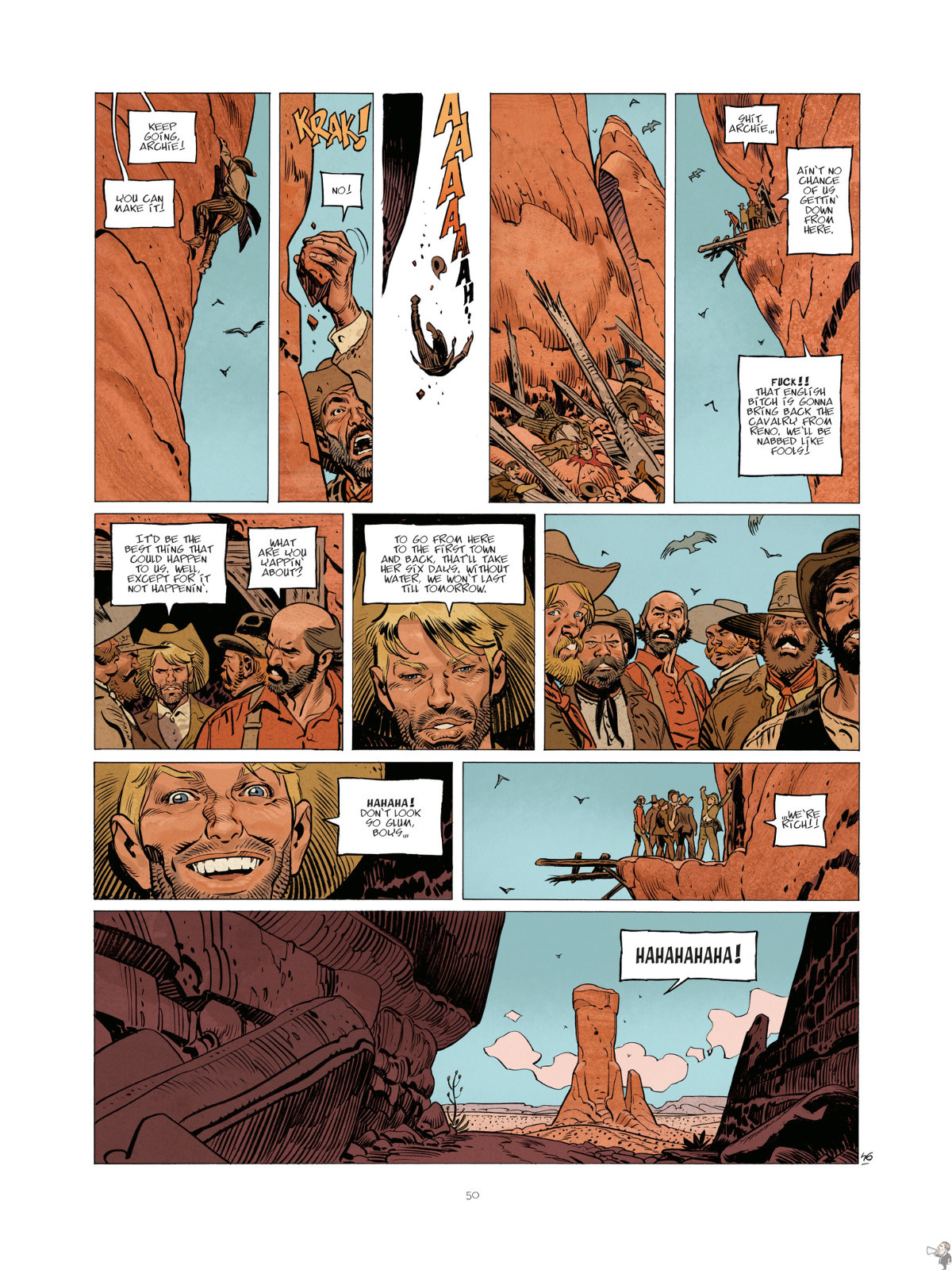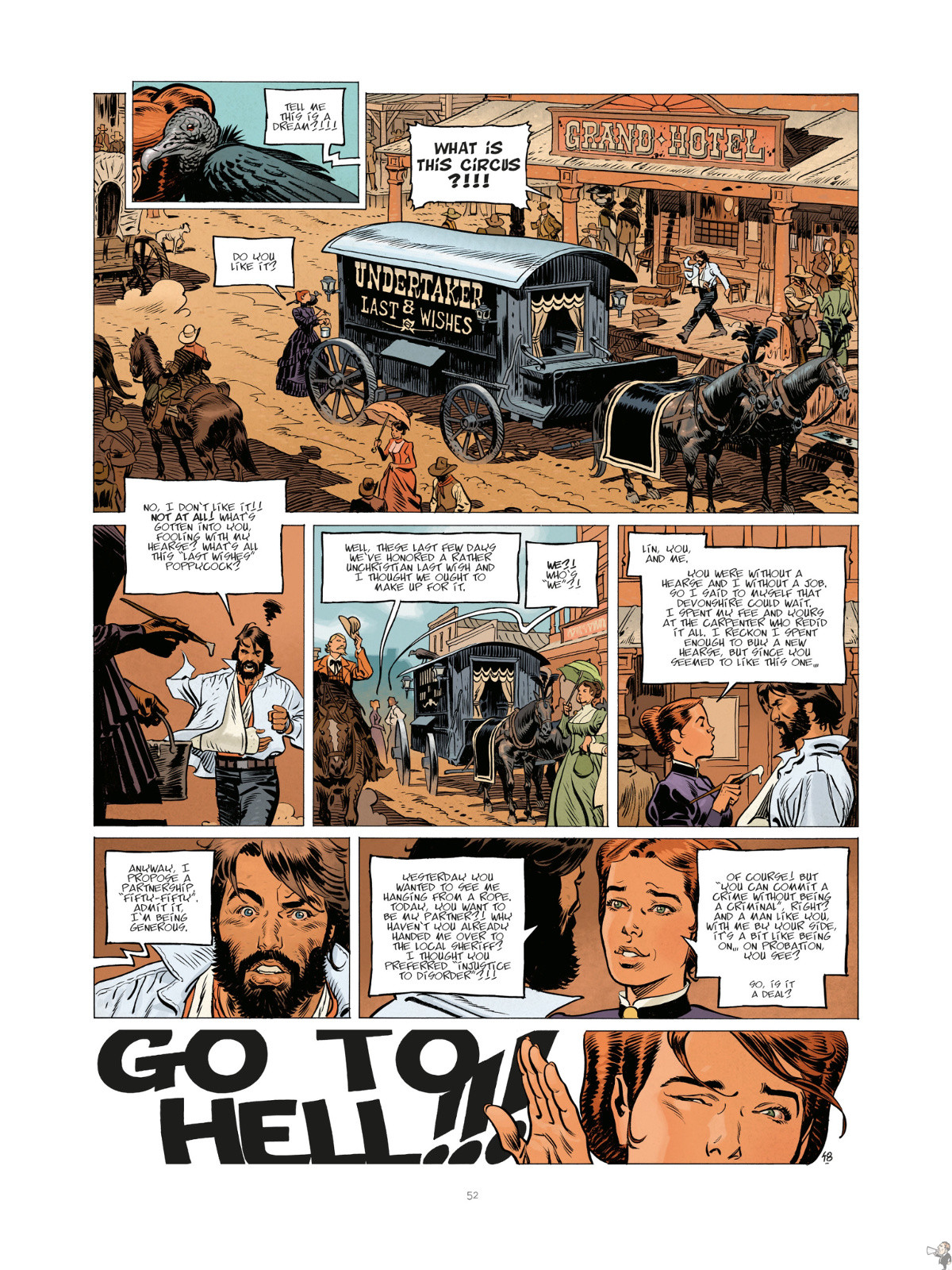 Please check out the preview below from Izneo, who provided my digital copy for review.
---
This post originally appeared at Comic Book Daily.