Lone Wolf and Cub is a wonderful manga series that has come to North America twice: prestige format comics from First Publishing in the 1980s and in twenty eight 4.25×6.5″ softcover volumes from Dark Horse.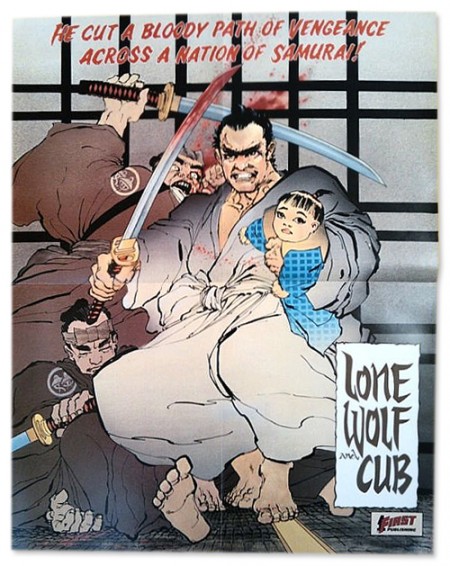 For anyone who hasn't sampled this series go now and grab a paper or digital copy.  It's an engrossing story of a ronin and his son best summed up by the tagline on the original ad poster: "he cut a bloody path of vengeance across a nation of samurai".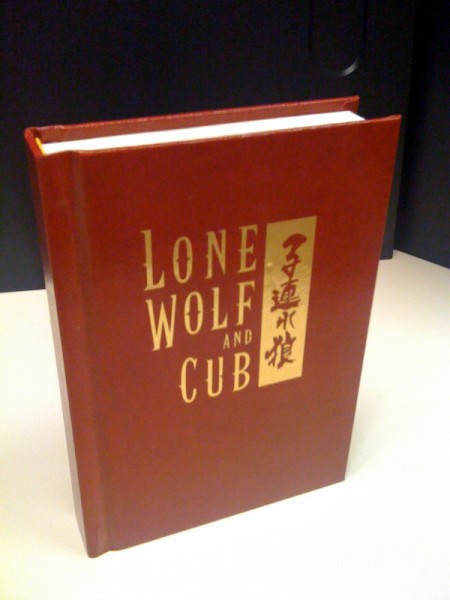 To celebrate the initial decent orders of the first volume in 2000 Dark Horse created a retailer incentive: a red hardcover version with a signed and numbered plate.  The beauty of a signed and numbered edition is we know how many were produced: 230.  Unfortunately the indices is for the regular softcover volume and no ISBN number so we don't know when this was published but it must have been 2001 at the latest.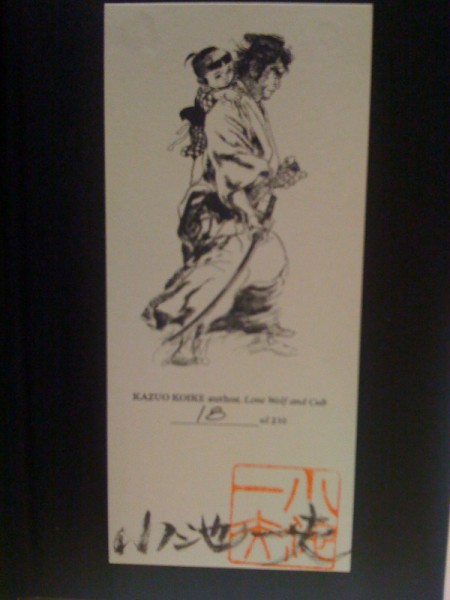 I was able to pick up this copy at Montreal Comiccon 2011 for $15.  The retailer had three in a pile but this was the only one with the signature plate: the others were identical otherwise.  Scouring the internet turns up a good number of copies without the signature plate which leads me to believe Dark Horse had two releases of this volume, with and without.  In 2010 Dark Horse ran a contest on Facebook offering this volume as a prize, only commenting it was a "limited edition".
Neither volume seems to hold much value, with online prices varying wildly between $50 and $300 on eBay but no completed auctions.  I couldn't find this book at all on AbeBooks and Amazon.com listed $50 but no stock.  Lone Wolf and Cub Volume 1 Retailer Incentive numbered edition is a fairly obscure and rare collectible for the comic or manga fan.
Originally published at Comic Book Daily.