I'm going to provide some insight on Elektra Lives Again from Epic Comics and Graphitti Designs.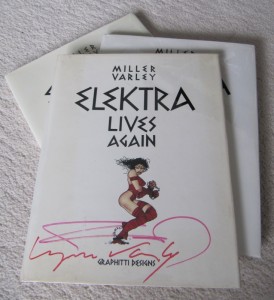 This was a huge book for 1990: Frank Miller had collaborated with Janson and Mazzuchelli to produce epic runs on Daredevil and Batman, but his solo work with his wife Lynn Varley on Ronin didn't get the commercial success the rest did.  Now Miller was returning to his creation Elektra doing the writing, penciling and inking with Varley painting.  Elektra Lives Again received a huge amount of press at the time: I remember drooling over preliminary pages.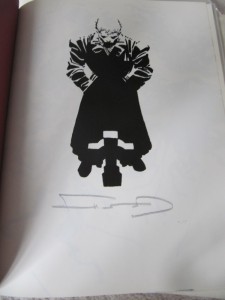 Epic, Marvel's first adult imprint, released the hardcover for $24.95; it was a huge success with a giant print run so you can still find sealed copies for cover price.  As well it's received a fair share of reprints, the entire story included in Marvel's Elektra Omnibus.
At the same time Graphitti Designs released a signed and numbered limited edition of 2500 copies for $39.95 and $49.95.  I can't give a definitive price as I own three copies myself: all ISBN 0-936211-27-X printed on the inside flap of the dust jacket and the indicia page but two have $39.95 printed on the inside flap and one has $49.95.  Two of them are A/P or artist proof editions and one is numbered 2168/2500.  One of my A/P copies has the dust jacket signed by Miller and Varley, an eBay purchase in 2002 from the Comic Book Legal Defence Fund for $46.
This is an important hardcover because it's part of the limited Graphitti Designs line and is exceptionally difficult to find in good condition.  It seems the dust jackets are always of a lackluster condition, much like my signed copy shown above.  I was unable to locate a copy to determine current price range so your mileage will vary.
Elektra Lives Again
Epic/Graphitti Designs, 1990, ISBN 0-936211-27-X