Can't favor one system over another, so Dungeon Siege: Legends Of Aranna has occupied my free time for the last three weeks. Some may remember the original title from a few years ago: this is a follow up slash expansion, somewhere right in the middle. Legends Of Aranna follows the same game style: a third person point and click fighting game based on a fantasy genre, like Dungeons and Dragons or Diablo. You work your way through the world, fighting monsters, acquiring new weapons, armor and equipment, adding teammates, trying to finish various quests assigned as you and your party progress.
Play begins by defining a character's physical traits and getting the introductory quest and story. As you go along characters are encountered that offer to join your party: you can have a total of eight, including pack animals. Characters fall into four groups and are defined by their area of expertise: melee combat, ranged combat, nature magic and combat magic. These traits rise and they are employed, so a fighter will finish the game at around level 30 melee combat. Three traits define your character's ability to use weapons, armor and spells: strength, dexterity and intelligence. These rise with usage as well, but go along with your area of expertise. A melee combat fighter will see their strength steadily rise, their dexterity and intelligence crawling up.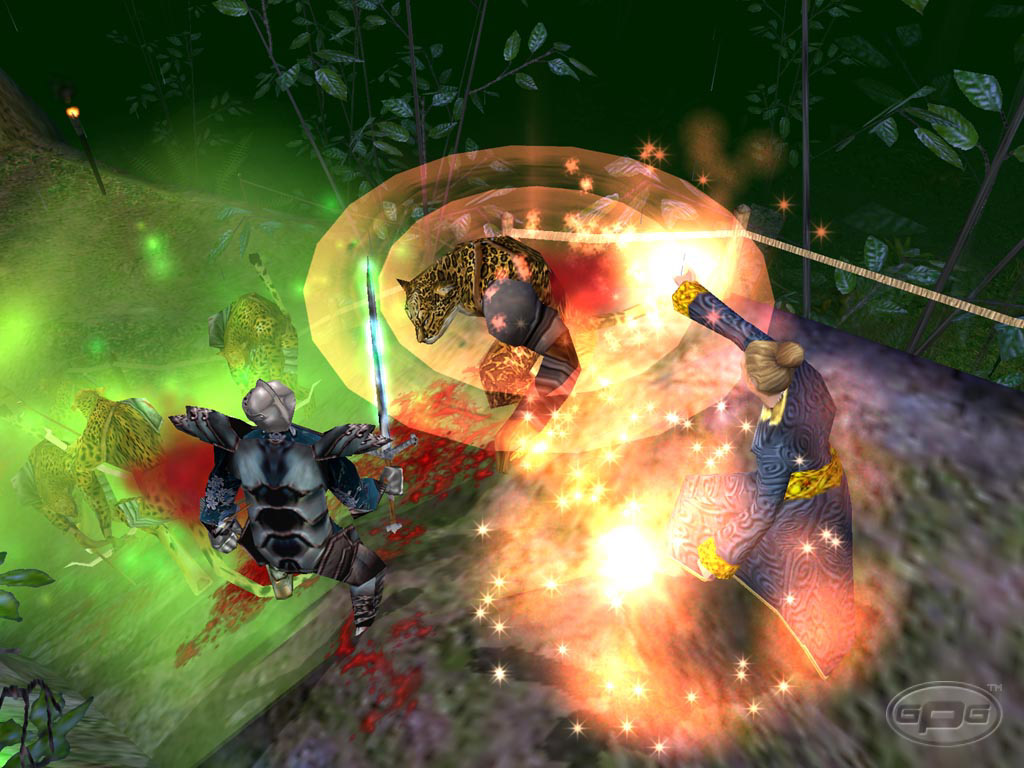 In the end it's all about killing creatures and getting goodies. Your team can be managed according to their abilities: the melee fighters can be set to attack enemies at will, while nature magicians can stay at the back casting spells and engaging in combat only to defend themselves. That's why a healthy mix of party members guarantees winning every fight.
Multiplayer is well handled, allowing you to import a single player character and use them over the internet or via LAN play. As well you can import a player from the original Dungeon Siege. It's not rehashed maps: the multiplayer world is an extension of the single player, and doubles the playability.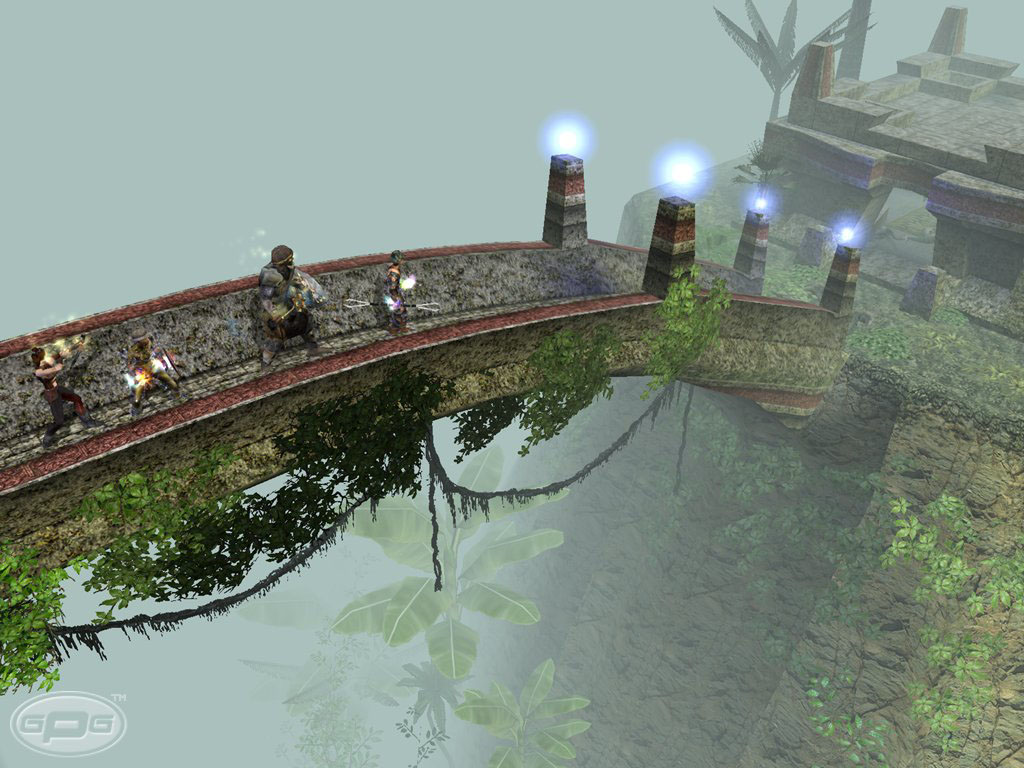 Dungeon Siege: Legends Of Aranna is the best of the hack and slash PC games. It allows for varied resolutions and the ability to zoom into the action or pan out for the big picture. Graphically it's very immersive and smooth, bringing you into the virtual world. Sound was good overall, but the players used canned phrases at the strangest times. The story is important as it defines why you have to meet the various quests, and a sense of accomplishment is felt at the end of the adventure. In the end it's an excellent value for your time and money.
Check it out at www.dungeonsiege.com: download a demo and see for yourself.
Editors note: this review was migrated from the old eBabble.net site and the photos updated. Originally published January 9th 2004.