Originally published under my Bound Together column at Comic Book Daily.
DC Comics announced yesterday in its retailer newsletter Direct Channel #104 that it will stop shrink wrapping most hardcovers beginning in December.  Here's the blurb: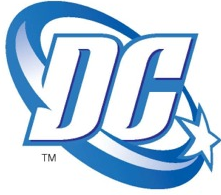 Please note that starting with books arriving in stores in December, DC Comics will no longer shrink-wrap most hardcover titles.
DC will continue to shrink-wrap titles priced at more than $50.00 US, as well as titles that include extra materials such as sell sheets or cards.
This serves two purposes: it reduces packaging which cuts cost and can be promoted as being environmentally friendly.  Of course if environment was the concern then the $50+ books would be bare as well.  Good stores either have one copy already out of shrink-wrap or will let you open one so potential buyers can peruse the book.
What's wrong with this strategy is damaged dust jackets.  Yes I come from thirty years of comic and book collecting so I like to keep my dust jackets minty fresh; I use [intlink id="1004″ type="post"]Brodart Dust Jacket covers[/intlink].  Shrink-wrap keeps the book sealed and in factory condition.
Of course we could alleviate this entire scenario by eliminating dust jackets entirely.  Dark Horse has done a great job on hardcovers without dust jackets: Sin City and Hellboy Library, Grandville, Amazing Screw-On Head to name a few.  Fantagraphics and Drawn & Quarterly are almost entirely dust jacket free.  Let's see this trend continue.