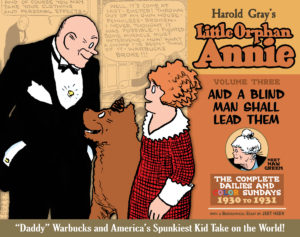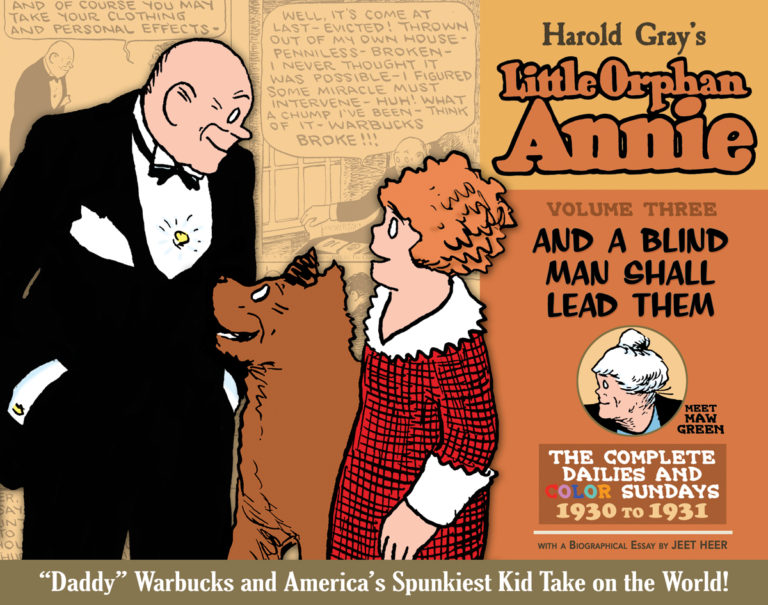 Now with Sundays in color for the first time in more than 75 years. The action never stops as Annie gets shipwrecked with Spike Marlin. Then the Depression and rival businessmen wreck "Daddy" Warbucks's empire, leaving him broke and ruined. Annie gets a job, while "Daddy" finds work as a truck driver. But a near fatal accident leaves him…well, we don't want to give away the plot! Let's just say that with Flop-House Bill at his side, "Daddy" tries to claw his way back to the top!
Library Of American Comics, May 2009
348 pages, 11″ x 8.5″
ISBN 978-1-60010-406-0
$39.99 USD
Order online: Amazon
With this volume things are feeling a bit formulaic, but with enough entertaining twists and story to keep it moving and engaging.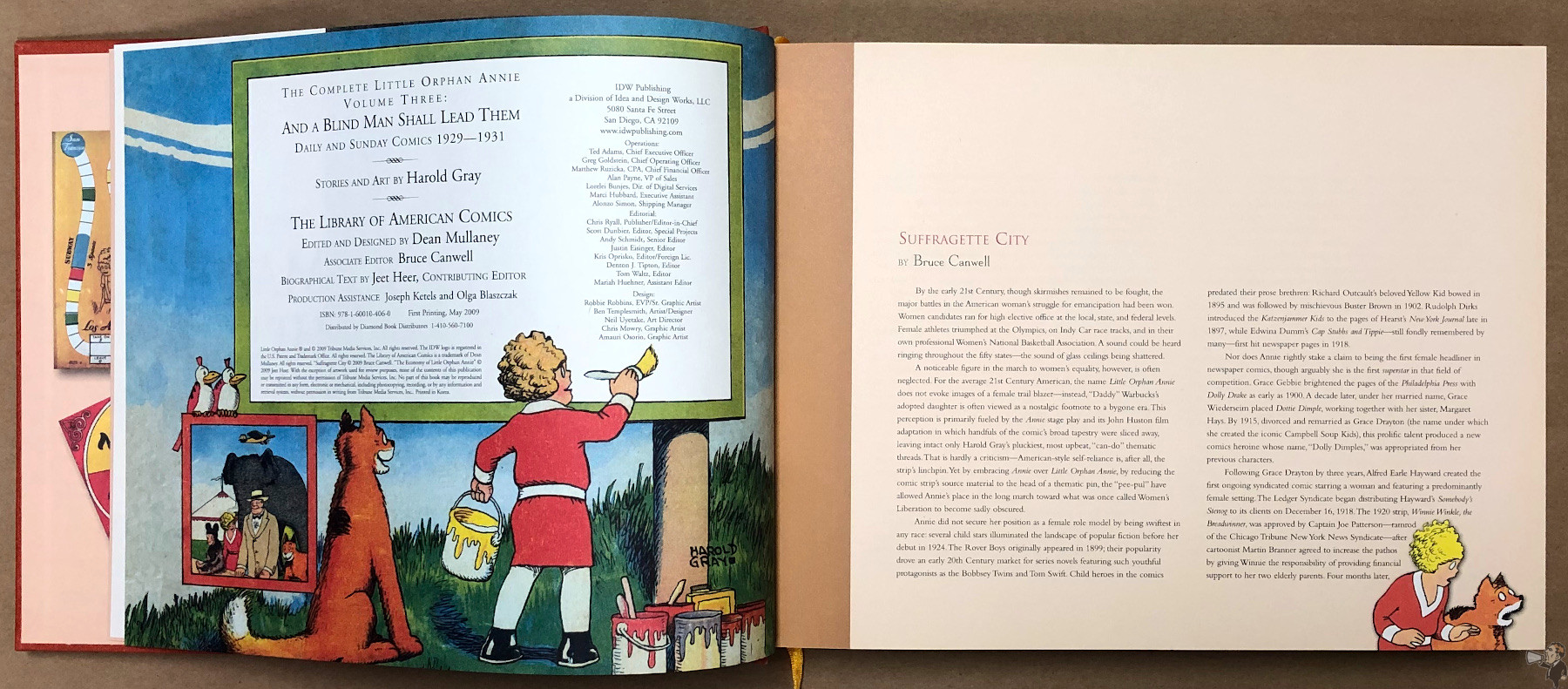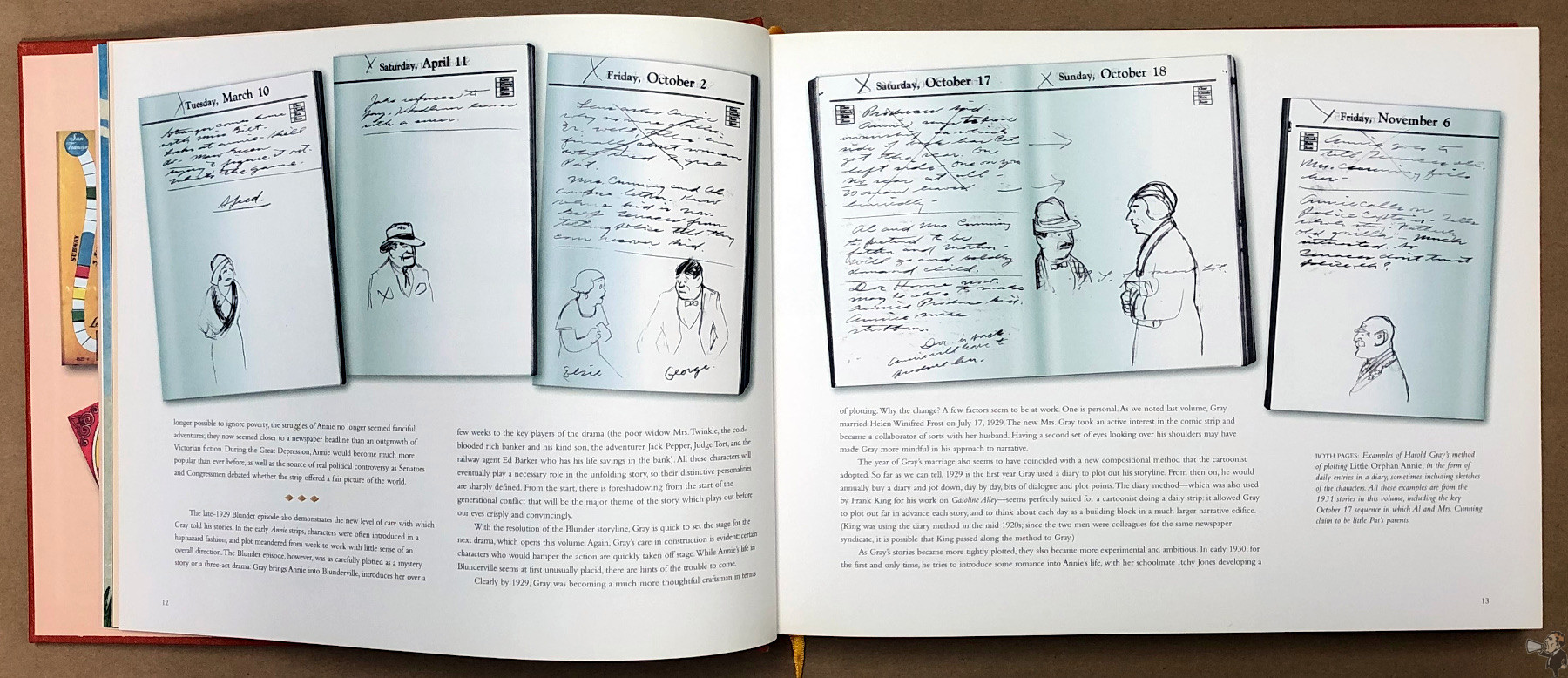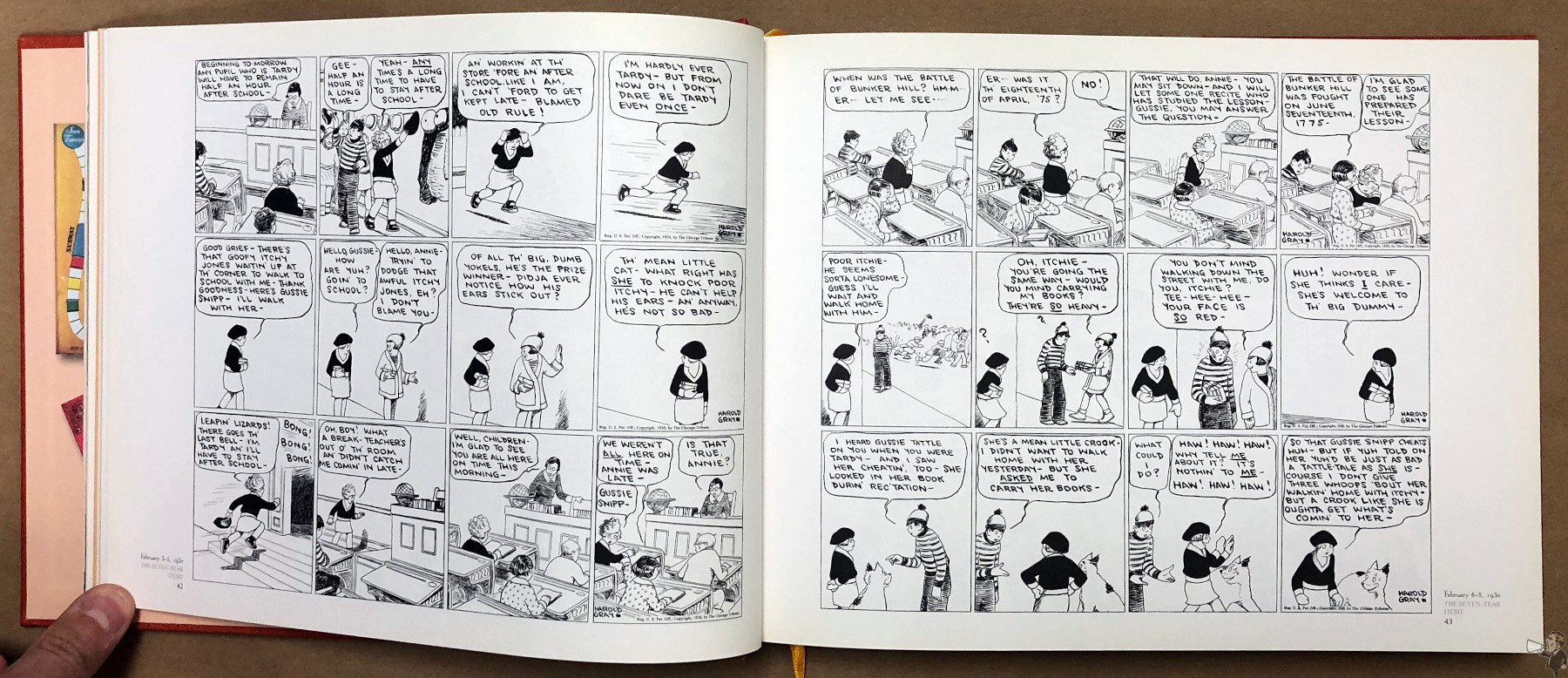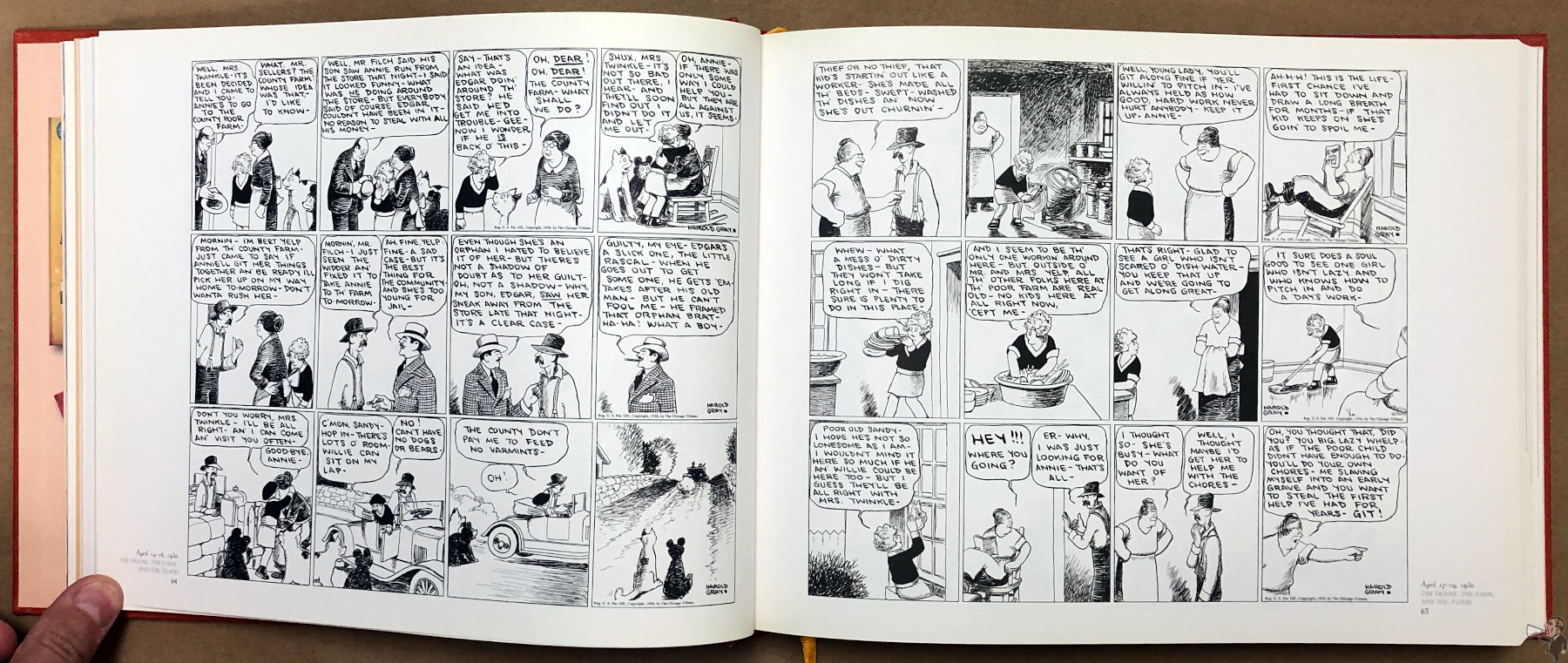 Annie is left to her own devices on one of her adventures and ends up shipwrecked. Warbucks loses everything and leaves Annie, again, to fend for herself. As always her indomitable spirit and strong work ethic allows her to triumph over circumstances and survive.
And that's the takeaway for me this these two years of the story: Annie makes it, with a roof over her head and food on her table. For her that's a success: there are several strips where she recognizes food and shelter are more than many people have and she's got it made.
Against that "can do" attitude that Gray pits Warbucks, destitute and relying on Annie for food and shelter. He can't get himself past his current status quo and is a dichotomy to Annie. It gets so bad after his accident he abandons Annie and only through the intervention of a new character can he see what's important in life. Unfortunately Gray builds that with Warbucks regaining a vast fortune and returning to the strip's norm.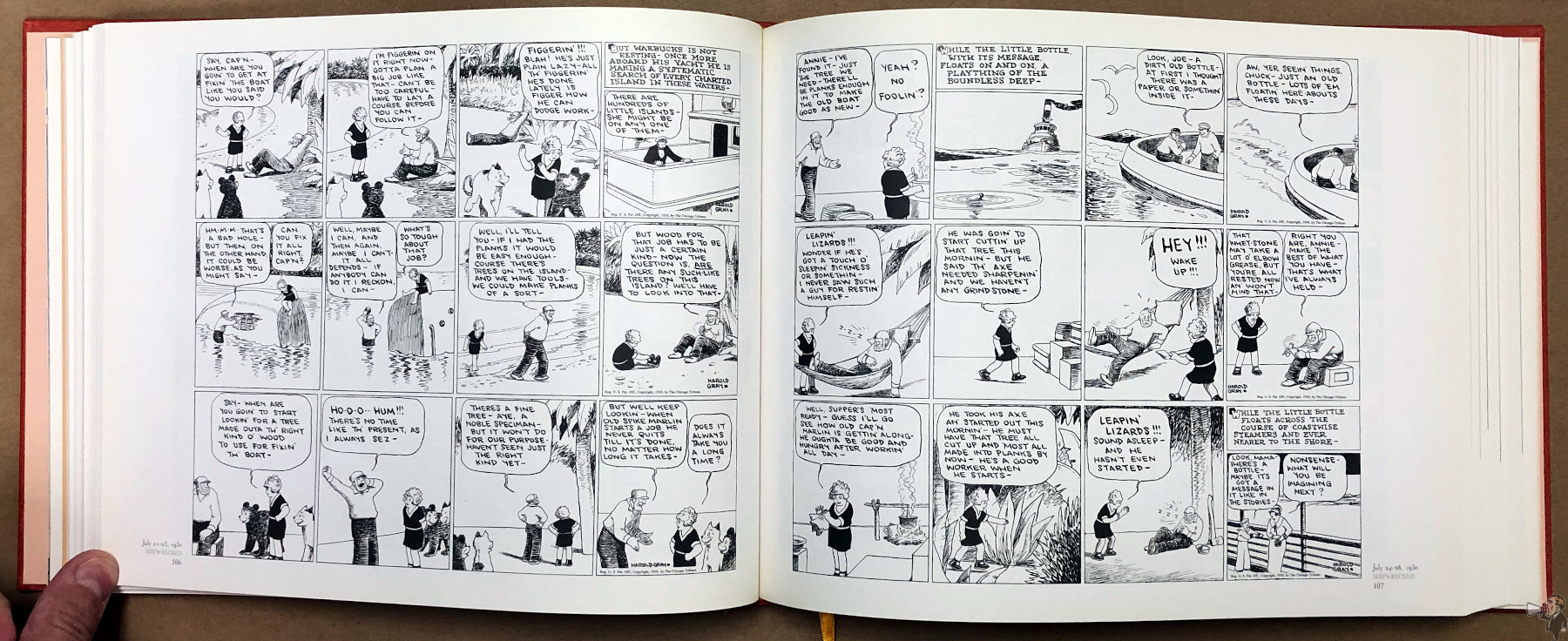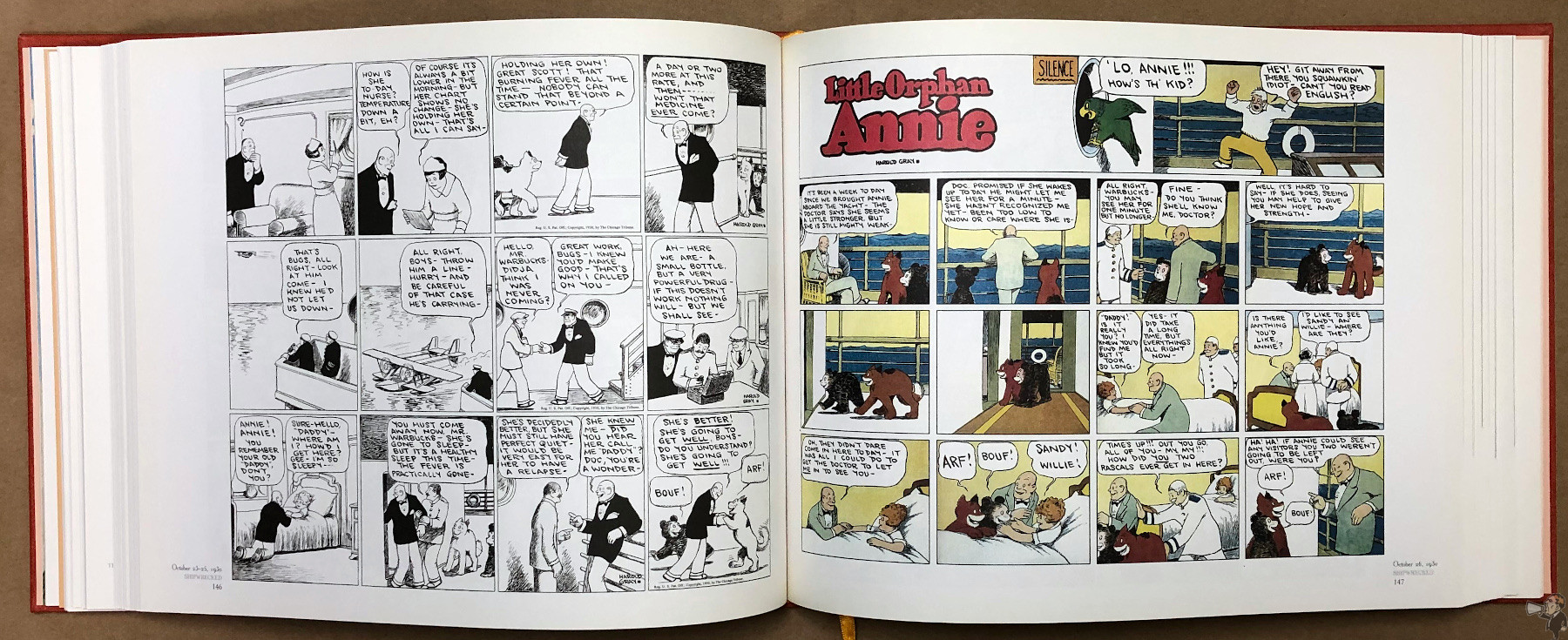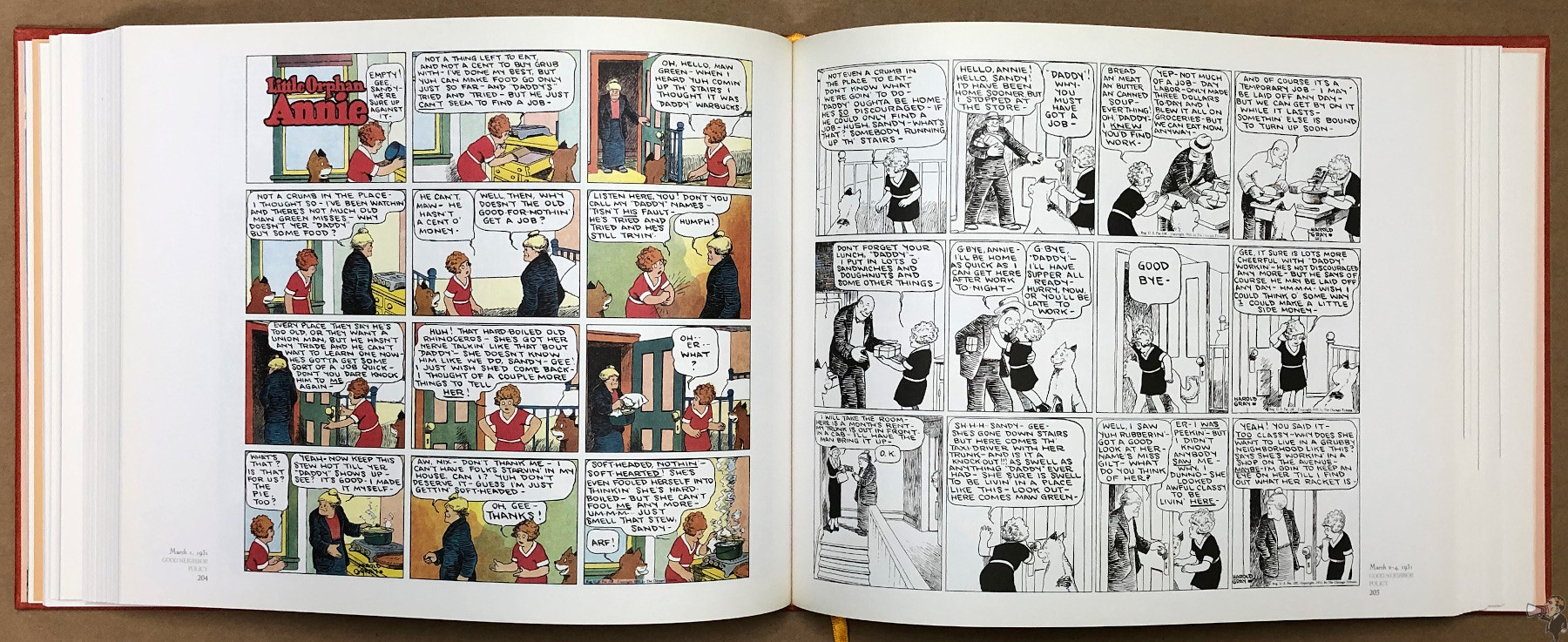 Pacing comes to the forefront as the shipwreck storyline is read. Repeatedly we're shown how opportunities are just missed, making me exclaim "come on!" out loud. I can't imagine this happening outside of the golden age of newspaper strips, and it's wonderful.
Gray's style at this point looks established and instantly recognizable. Lots of linework in clothing and environments. With the Sundays fully integrated into the strip, we get to see colour choices, which have strong primary colour usage with green and brown throughout.
While reading this volume I jotted down words and expressions that are no longer in the common vernacular. Favourites include "pop-eyed with jealousy", "roll yer hoop", "great Caesar's suspenders", "dope out", and "ring-tailed knockout". Oddities were the spelling of clue as "clew" and references to foreigners not speaking "United States" and not talking "U.S.". I was surprised to see "palaver" used by two thugs late in the book; a word that needs more usage today.
That is a typo on the cover: this volume includes December 1929 to January 1932, but only until January 2. So the colophon says 1929-1931 while the cover says 1930-1931.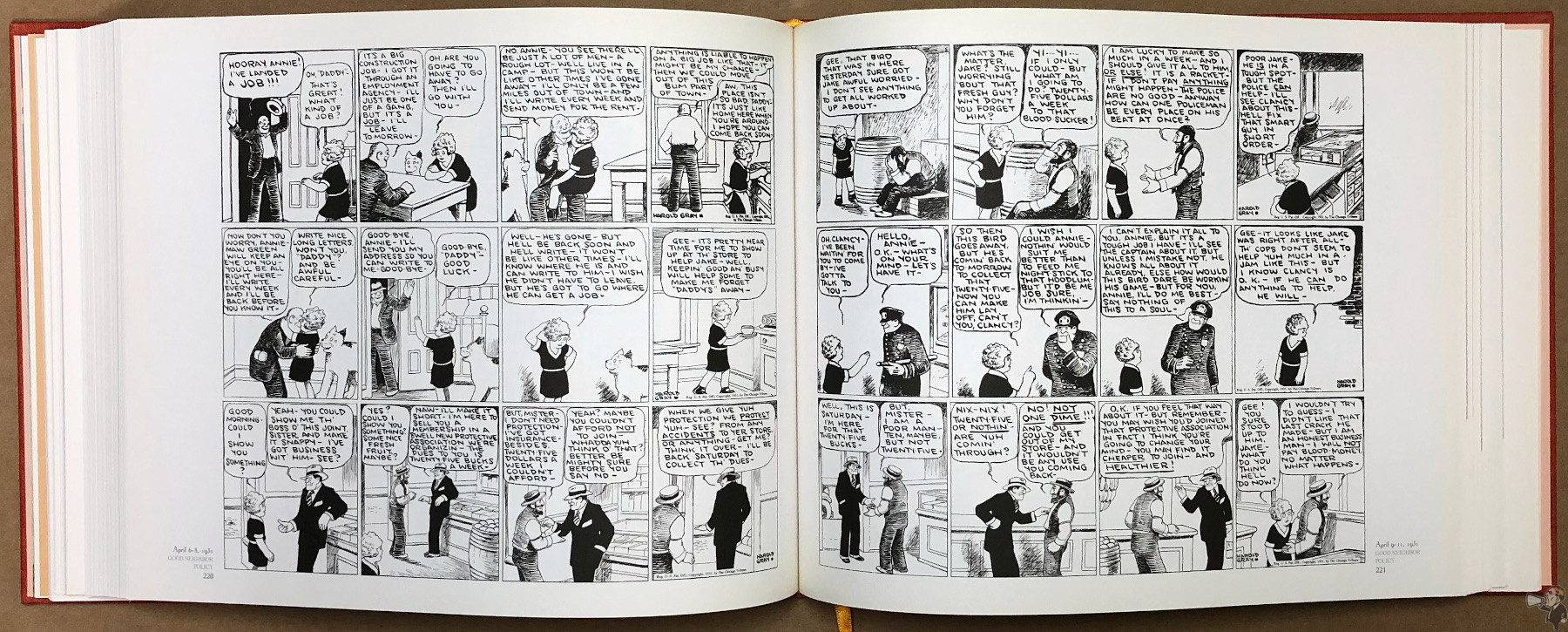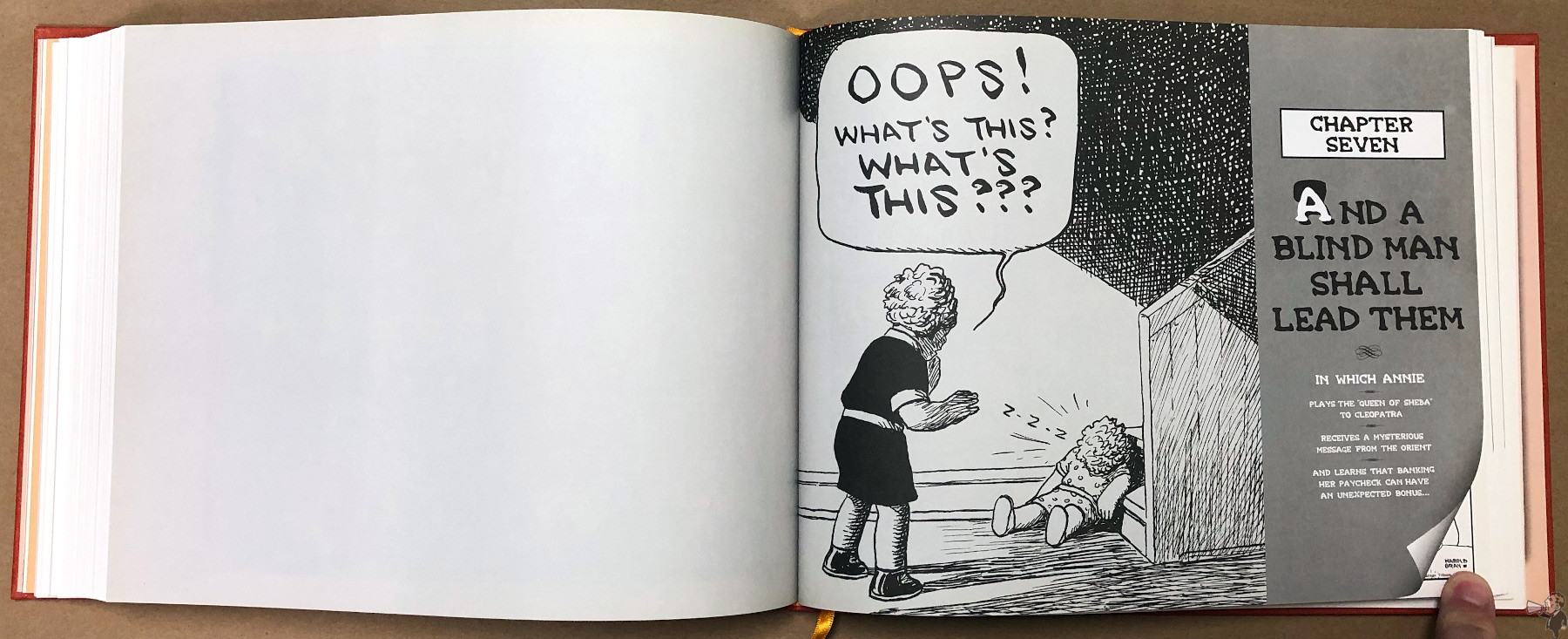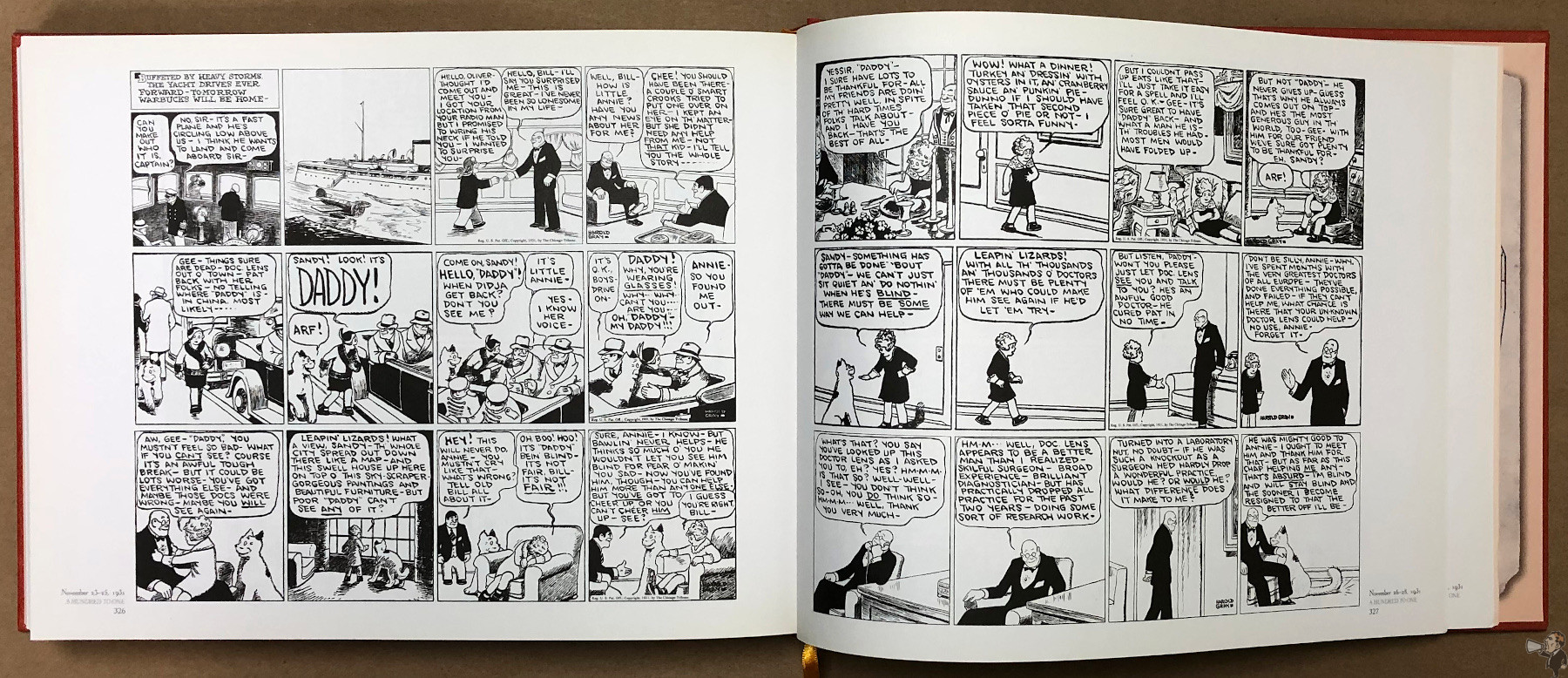 We're treated to an introduction by Bruce Canwell and a lengthy essay from Jeet Heer entitled "The Economy Of Little Orphan Annie". I always read ancillary material after the body of the work and found Heer's essay particularly engaging. The endpapers show an Annie Travel board game and paper dolls of her and Sandy. All in all excellent additions.
Strip quality is excellent; almost the entire book is crisp artwork and clean lines.
Heavy paper stock in a sewn binding, with a dust jacket. I found the binding a little tight in the center sections of the book, with the front and rear a bit loose. Because of the landscape format reading is either with the book slightly closed or on a flat surface. The silk ribbon is always a welcome addition.
---