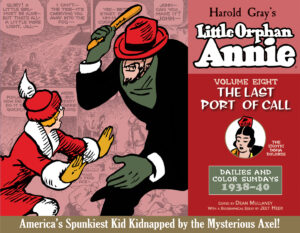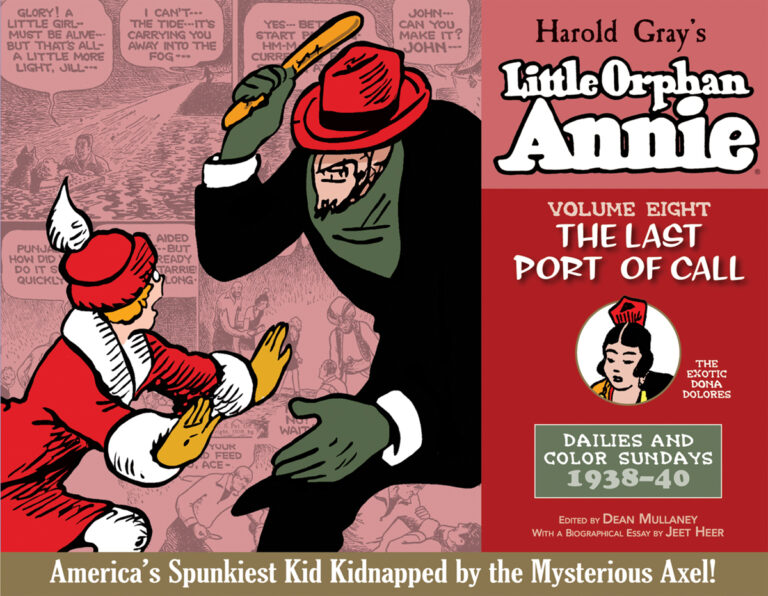 Jack, Ace Chance, and Shanghai Peg each play unexpected parts in the conclusion to Harold Gray's most sophisticated story of the 1930s. Plus, Annie encounters the gangster Nick Gatt and is captured by the international criminal mastermind named Axel. Can "Daddy" save her? He brings along some heavy-duty help—Punjab, the Asp, and "Daddy's" old pal, Wun Wey—but things don't turn out as expected in Volume Eight of The Complete Little Orphan Annie. Contains all strips from June 9, 1938 – February 28, 1940.
ISBN 978-1-61377-199-0
11″ x 8.5″, 296 pages, hardcover
$49.99 USD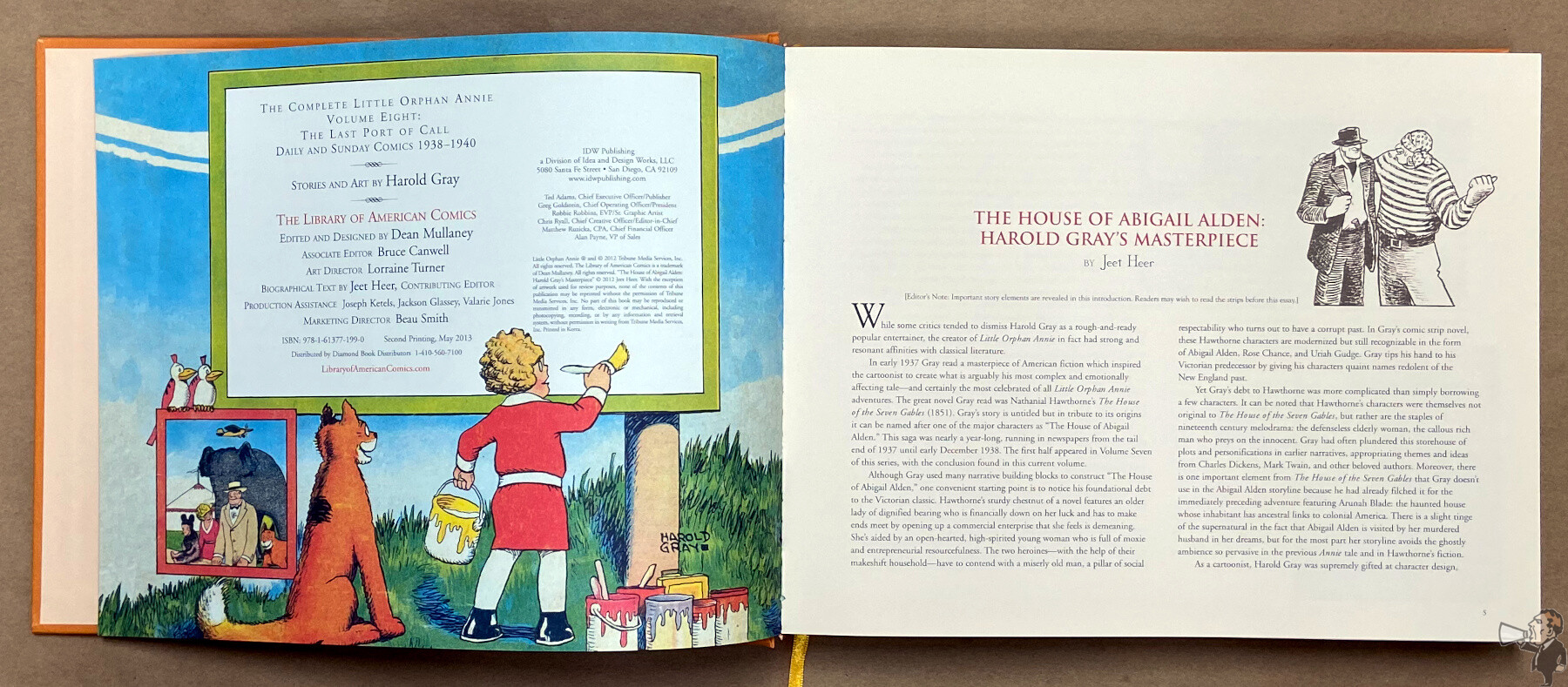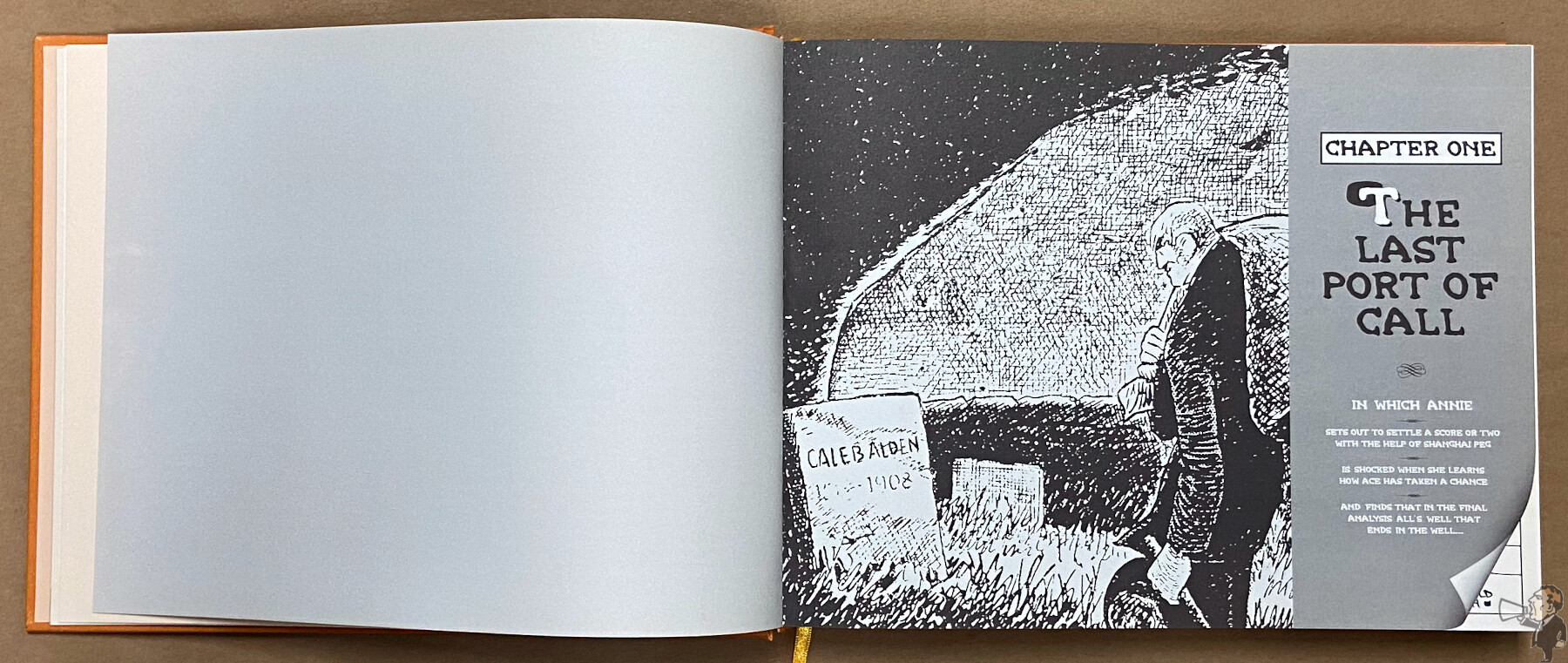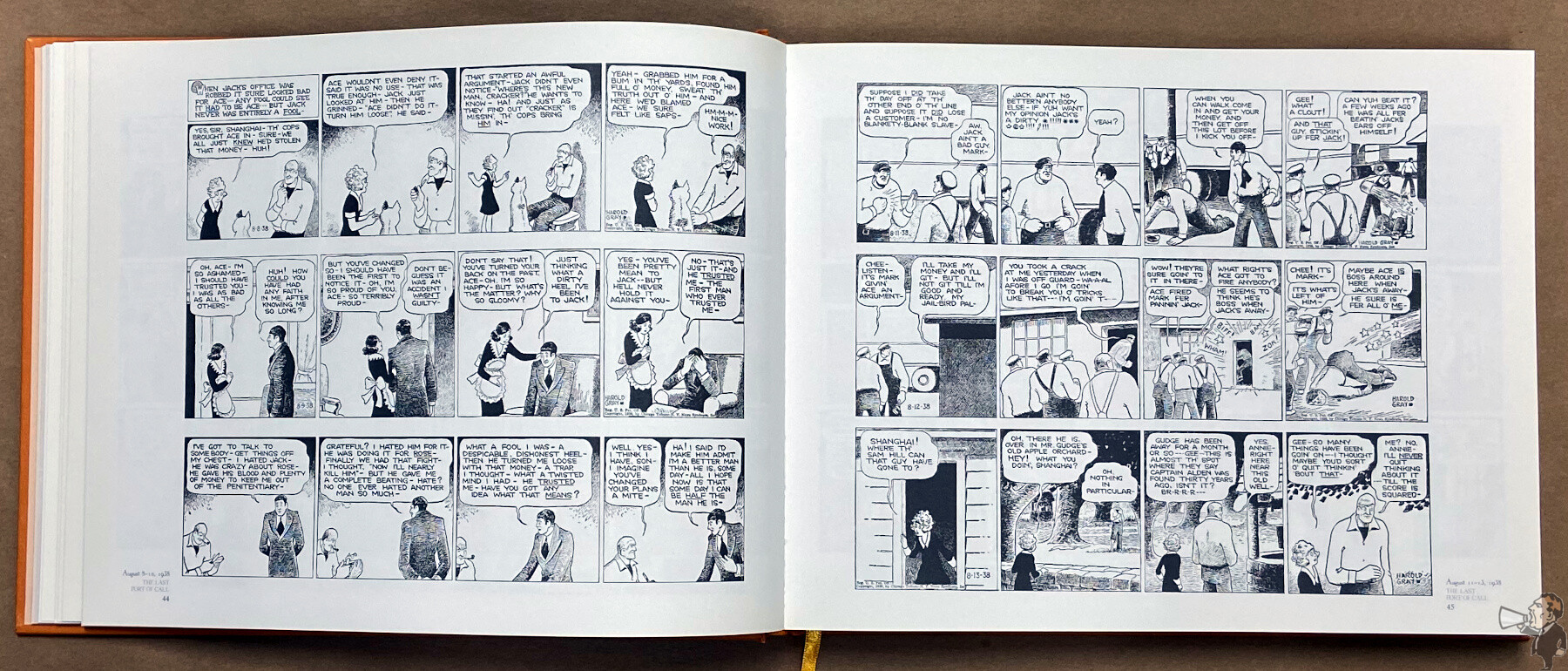 Six chapters provide as much action as any reader can handle. It begins with the second half of Annie's adventures in small-town America with an undercurrent of greed and hubris that permeates the entire book.
This volume introduces the criminal mastermind Axel, a man so devious and skilled that "Daddy" and his band can't stop him. Gray does a slow rollout of Axel as we meet him in a mysterious and innocuous manner, a group of men looking for Annie. Axel is crafty but gets outsmarted by Annie, and ends up with slightly comical internment. But he looms large as the stories in this volume progress, and while we shake our fists at his dastardly deeds we can't help but admire his acumen, evading the Asp and Punjab and wreaking his revenge on "Daddy". It plays out well, with the reader lulled into that comfortable feeling of the good guys getting their man, but having it ripped away at the last minute.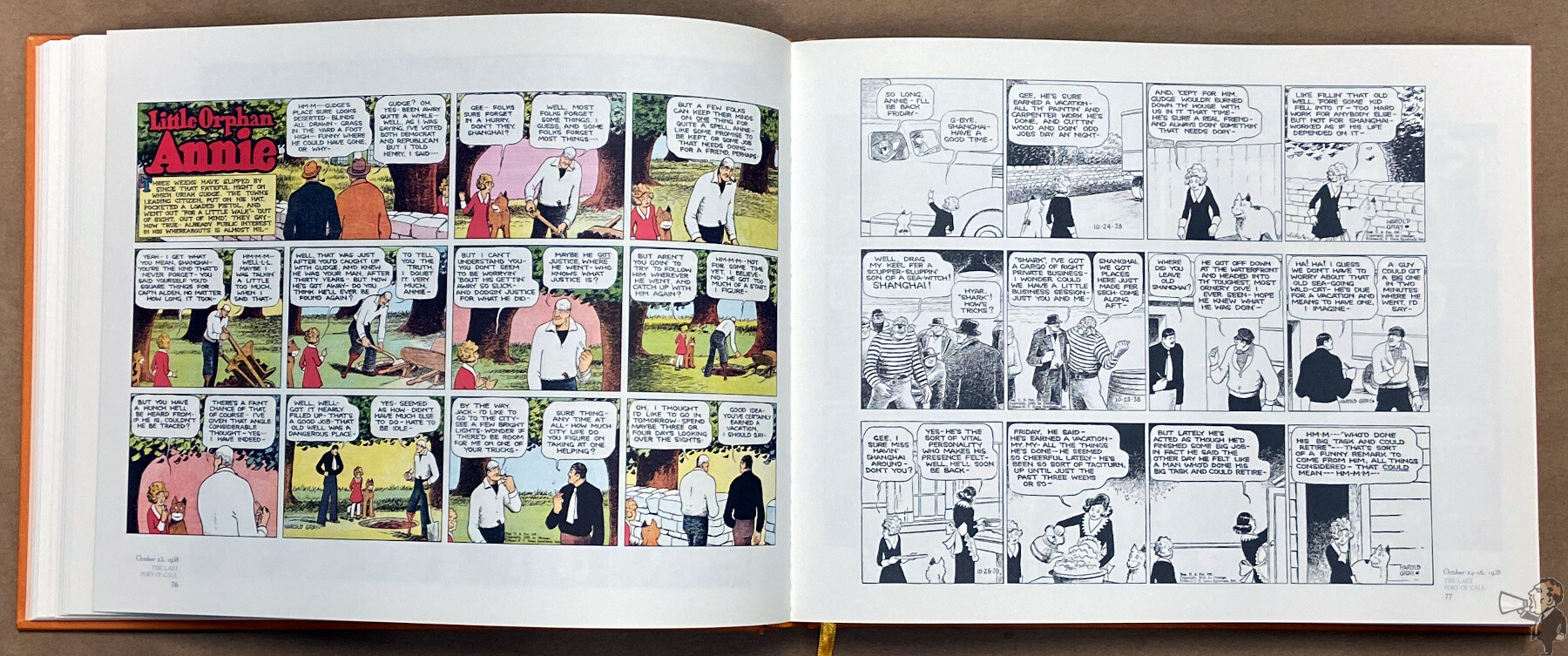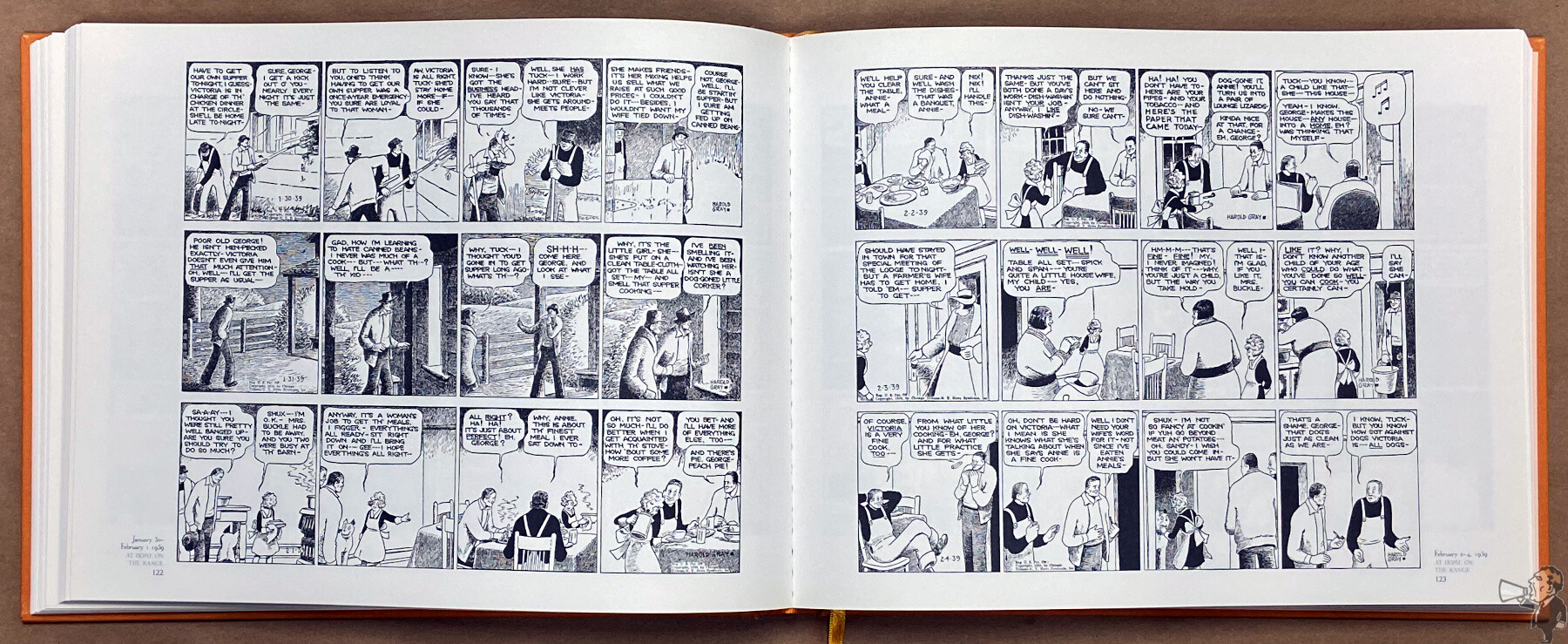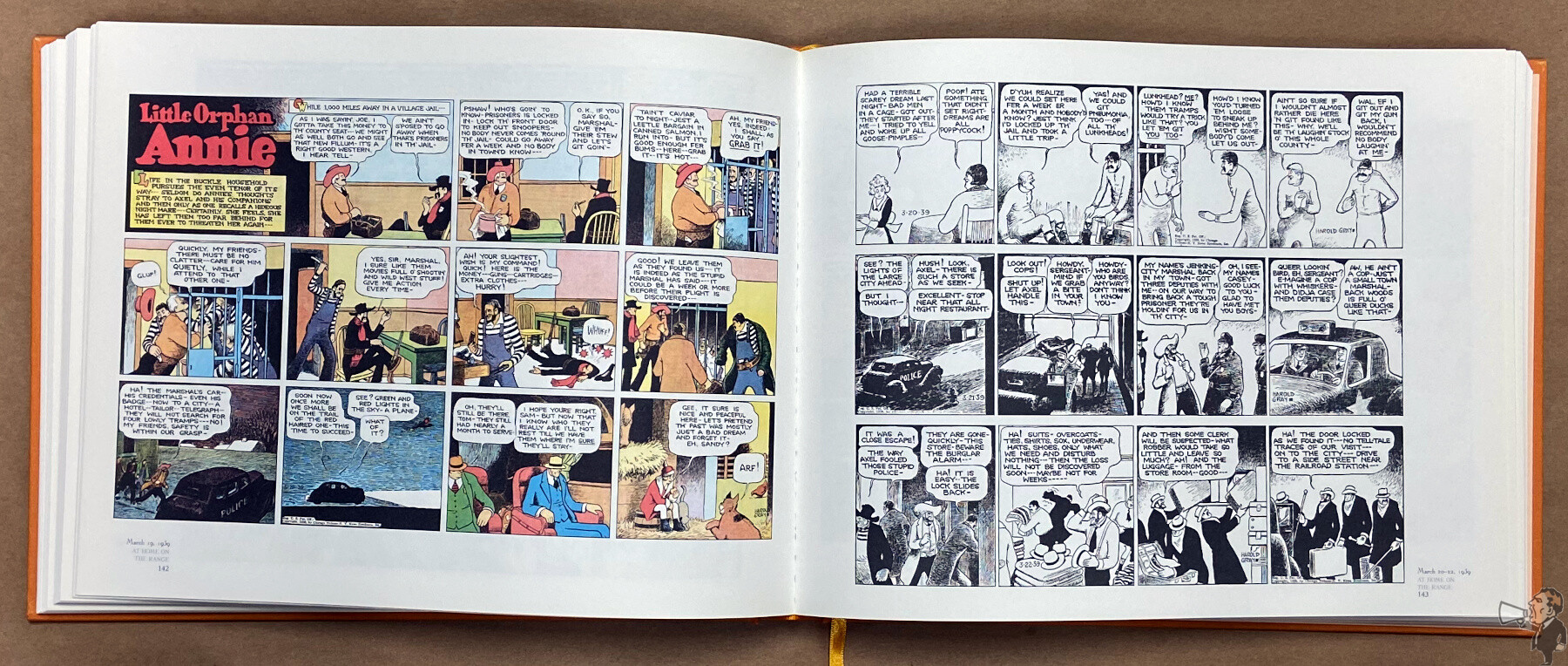 The first chapter concludes the last story from volume 7 and provides a nice segue into a theme that occurs in this chapter and the last. Either they are redemption stories with characters turning their lives around for good or moving past the surface veneer and getting to their actual selves. Either way, both are captivating and while covering entirely different story types bring the reader to that upbeat place that Annie is able to accomplish.
There is a shift in Gray's art this time around. His figures appear just a little longer in their form while maintaining that softness and roundedness. I also noticed several strips where the details were lacking, less detailed characters and sparse backgrounds, and for the first time wondered if Gray was employing assistants on these strips.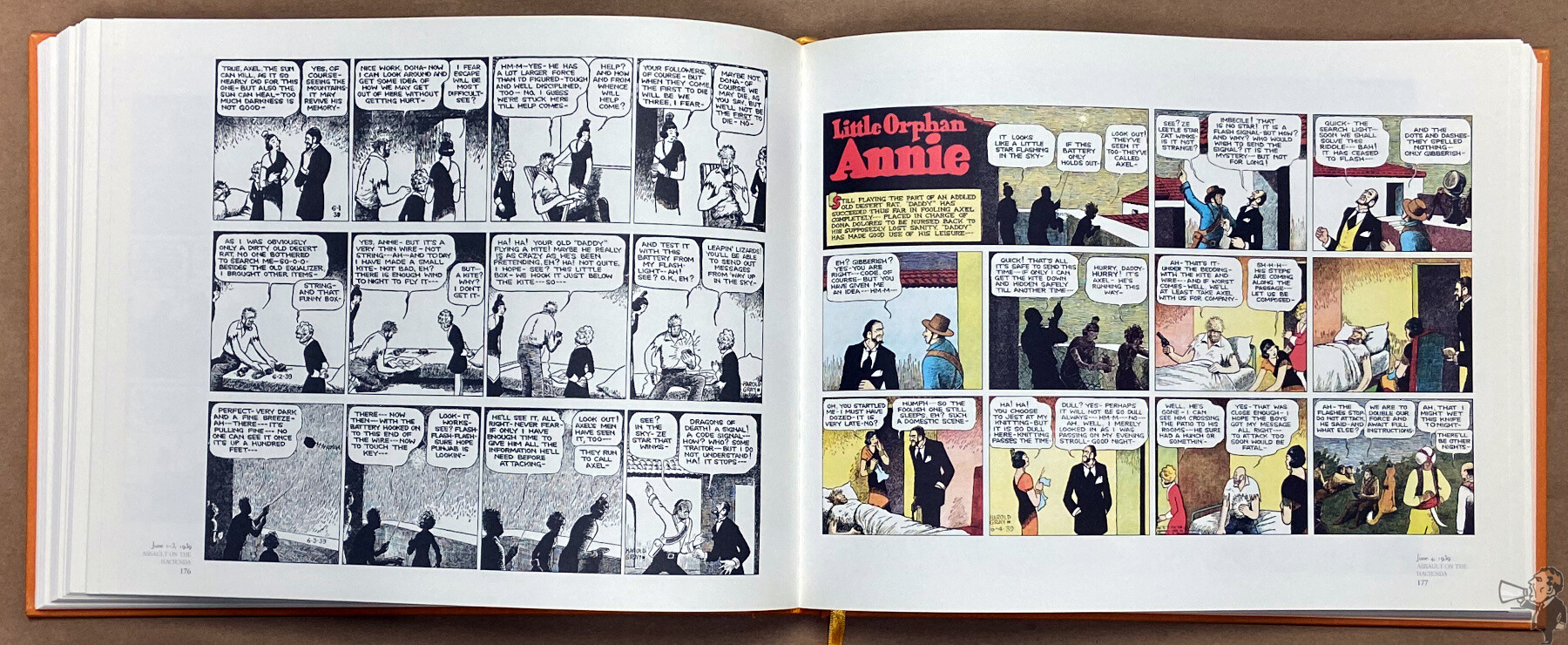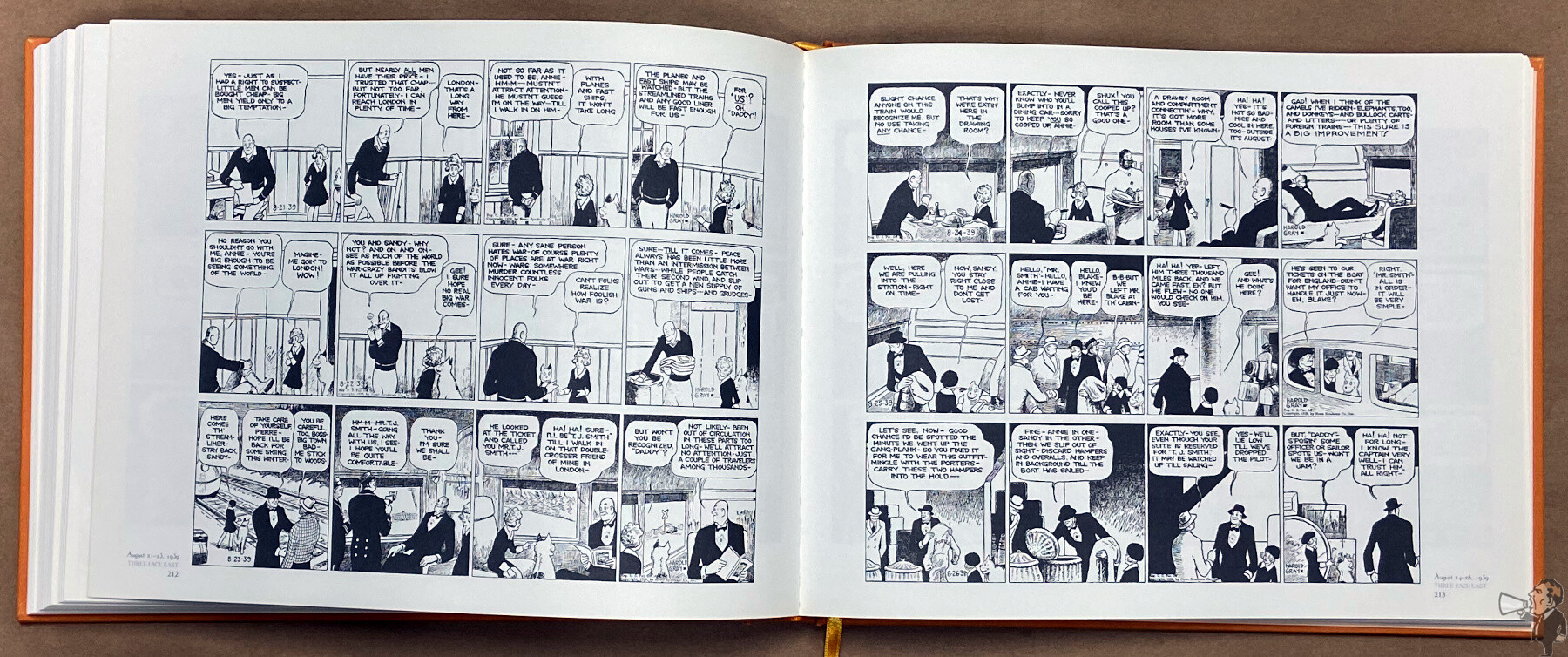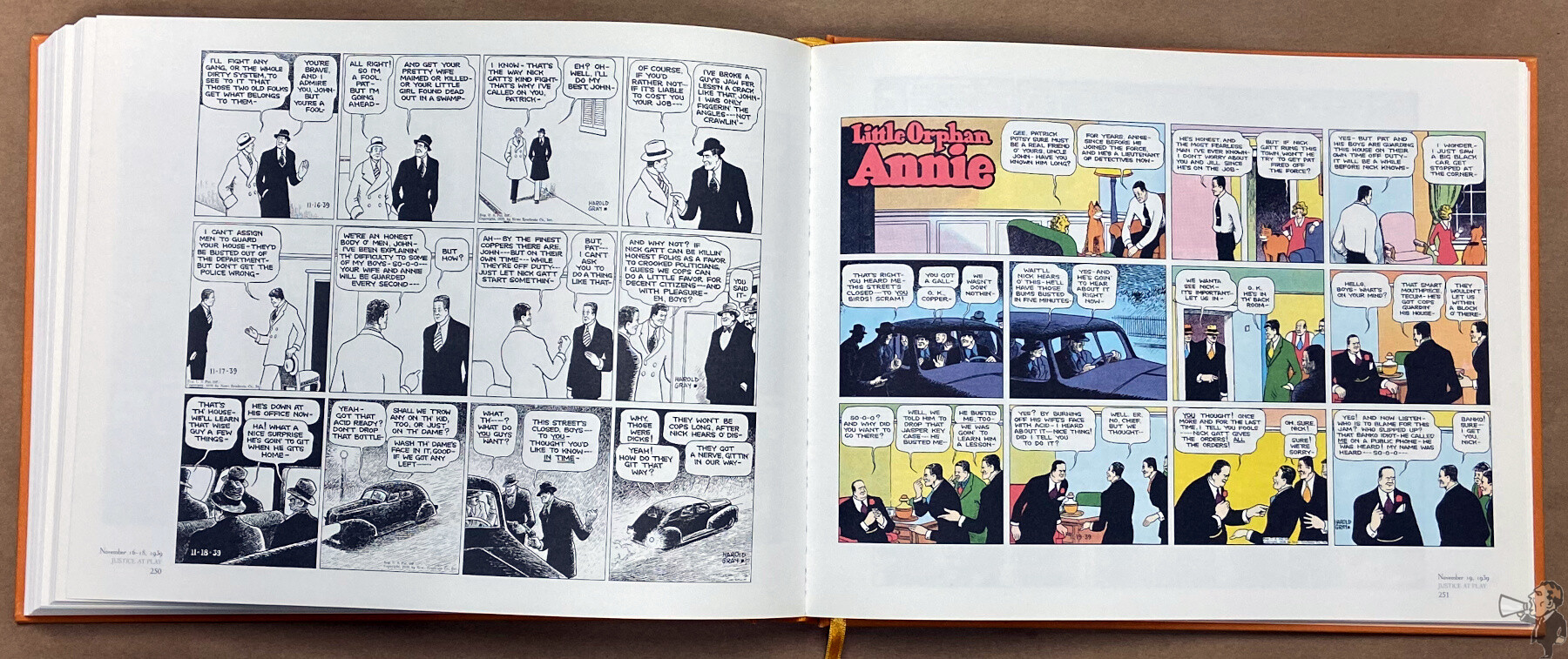 Another well-constructed book from the Library Of American Comics. A sewn binding of heavy matte paper. The design continues throughout the series, with a well-chosen colophon image, snappy chapter breaks, but no endpapers this time around. Plus that wonderful silk ribbon. All the strips present very well except for a few dailies. The restoration of the Sundays makes them leap off the page.
Perhaps I'm getting used to the antiquated language but I didn't notice any new "old" words this time around. Gray is still using "clew" instead of clue. Heer's introduction covers that bridging story between volumes 7 and 8 and the intricicies of these new stories.
---