Chaykin's latest crime drama takes us along a familiar route with some odd turns and unnecessary choices.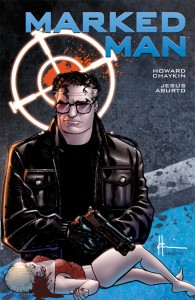 To the casual observer, Mark LaFarge has it going on. He's got a beautiful wife, cute kids, a McMansion in the South Bay . . . the guy is the living embodiment of the American dream. But nothing is ever as it seems. LaFarge is a career criminal who's never done an honest day's work in his life . . . and that life of crime, completely separate from the life he presents to the world, is about to catch up with him. And there will be blood . . . a great deal of blood. Collects Marked Man stories from Dark Horse Presents #1-#8.
Writer, Artist: Howard Chaykin
Colorist: Jesus Aburto
Dark Horse, November 21, 2012
Full color, 72 pages; HC, 6 5/8″ x 10 3/16″
Price: $14.99 USD
ISBN-13: 978-1-61655-004-2
Order online: Amazon
Straight up crime revenge story with criminal left for dead returning to settle the score. There will be spoilers here but we don't encounter anything out of the ordinary for this style of story. Things begin well as we meet Mark, an overweight criminal who will do whatever job is required. He keeps his work very separate from his unsuspecting family. His partner is a lesbian stripper and he's being tracked by a dogged FBI agent. After taking the wrong job his family is killed and he's believed dead after his house is blown up. Returning six months later to get revenge on those that done him wrong he teams up with his former FBI tracker to take down a rich and powerful family with too many secrets.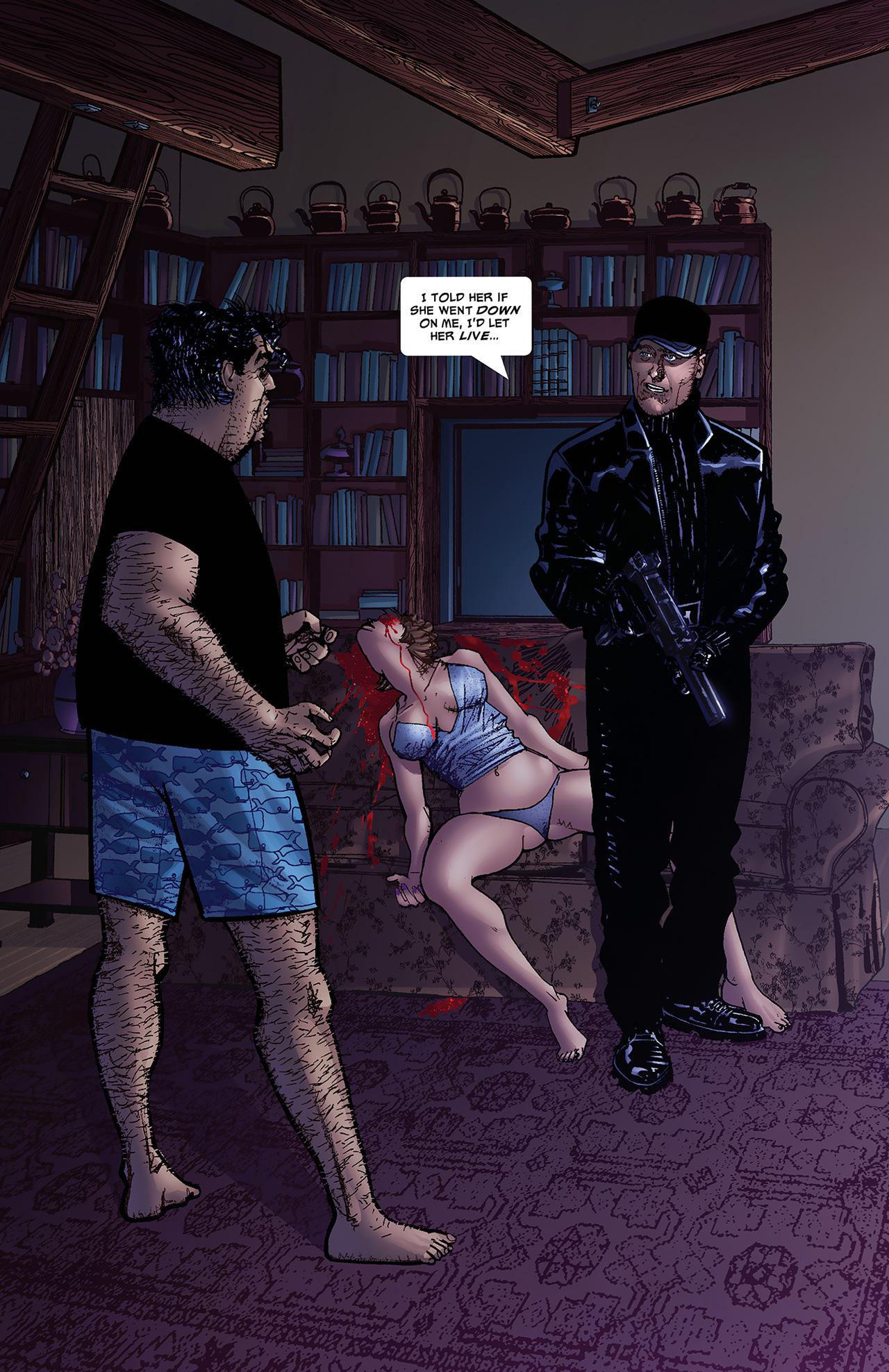 It's a fun read and the story moves well with motivated characters and readily believable dialogue, something Chaykin does exceedingly well. Because it's Howard Chaykin we're treated to some unnecessary nudity, a blowjob reference, a sodomy joke and a cult. And that's where things take a weird turn and take us somewhere it doesn't need to go, mostly because it just doesn't make sense or add anything. Our villains end up as part of some rich male cult and the last chapter involves a lot of chanting without reason, plus the last page ties the story to the assassination of Martin Luther King Jr, again for no reason whatsoever.
Art is classic modern Chaykin with those poses and action moves you will instantly recognize with love or hate. Lots of great textures. If you're a fan of his work then this book will feel like an old friend. Longtime collaborator Ken Bruzenak did a great job on the lettering, especially in the cult scenes.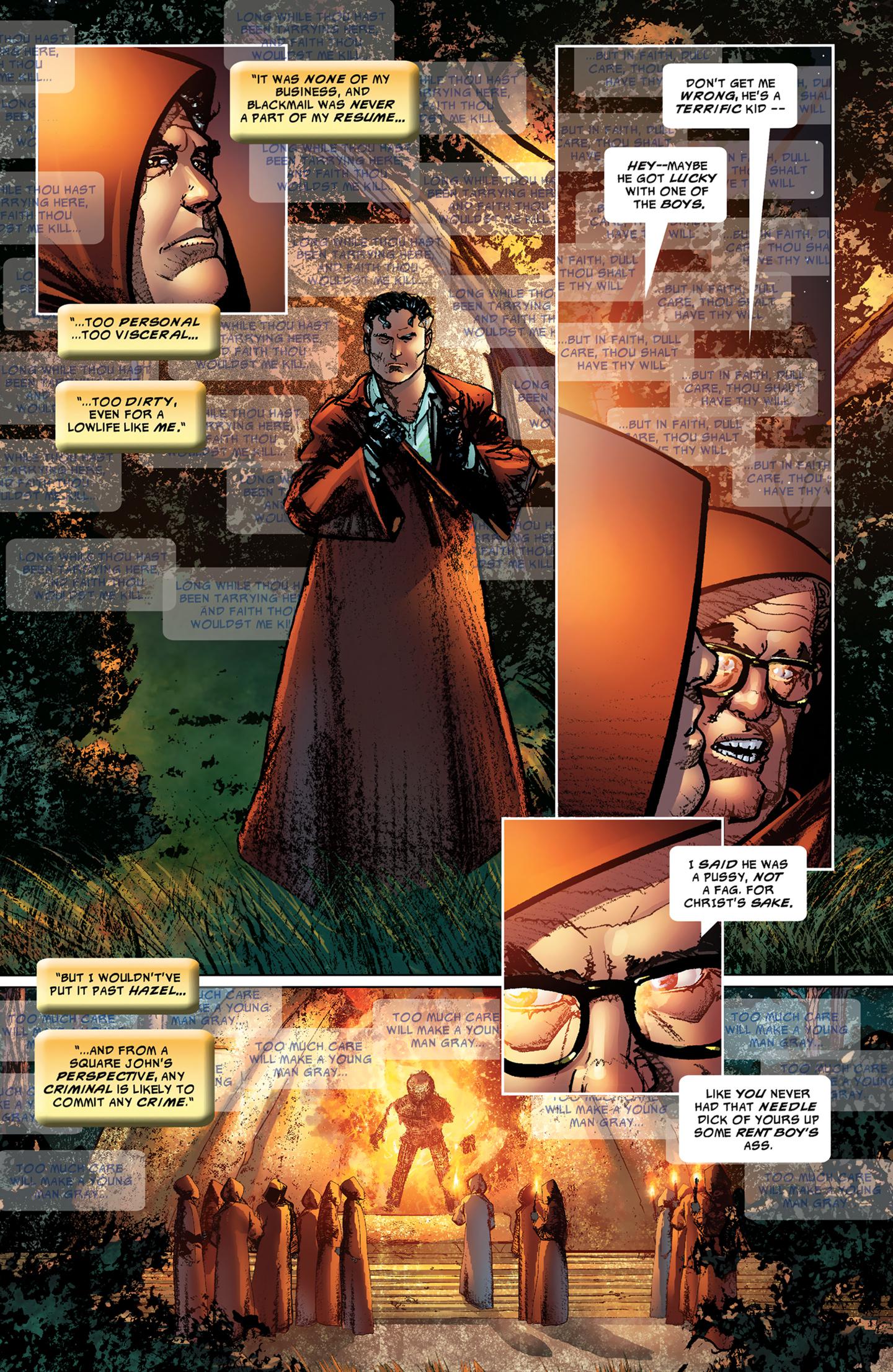 Not sure where the disconnect between website and book occurs but Dark Horse lists this as Action-Adventure, age range 12. Hmm, not quite. No extras, just a straight-up collection of the serialized story from Dark Horse Presents. At the standard comic size and 72 pages, it's expensive for what you're getting, but it is a hardcover.
---
Originally published at Comic Book Daily.