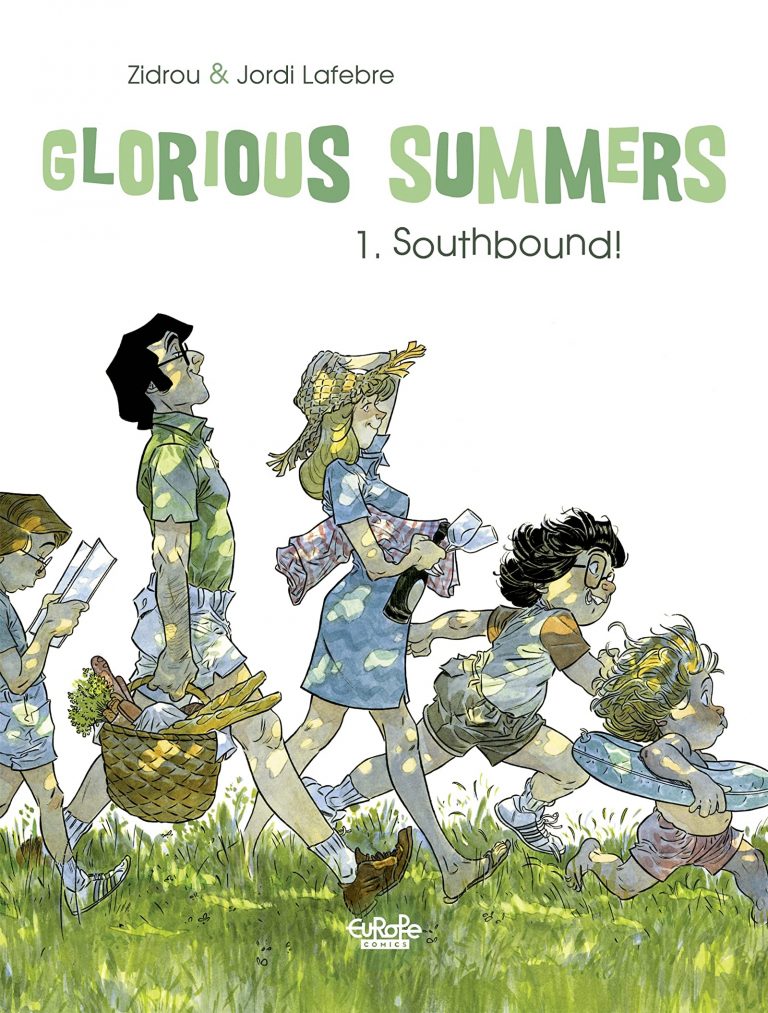 In this nostalgic account, the Faldérault family sets out for a final summer vacation together before an impending marital separation disrupts the family dynamics for good. Along the way, heading south to France from Brussels, Pierre, Maddie, and their children revel in impromptu skinny-dips, family sing-alongs, and camping in the wild, ultimately finding a renewed zest for life—and vacation!
And now for something completely different: a family vacation in 1970s France.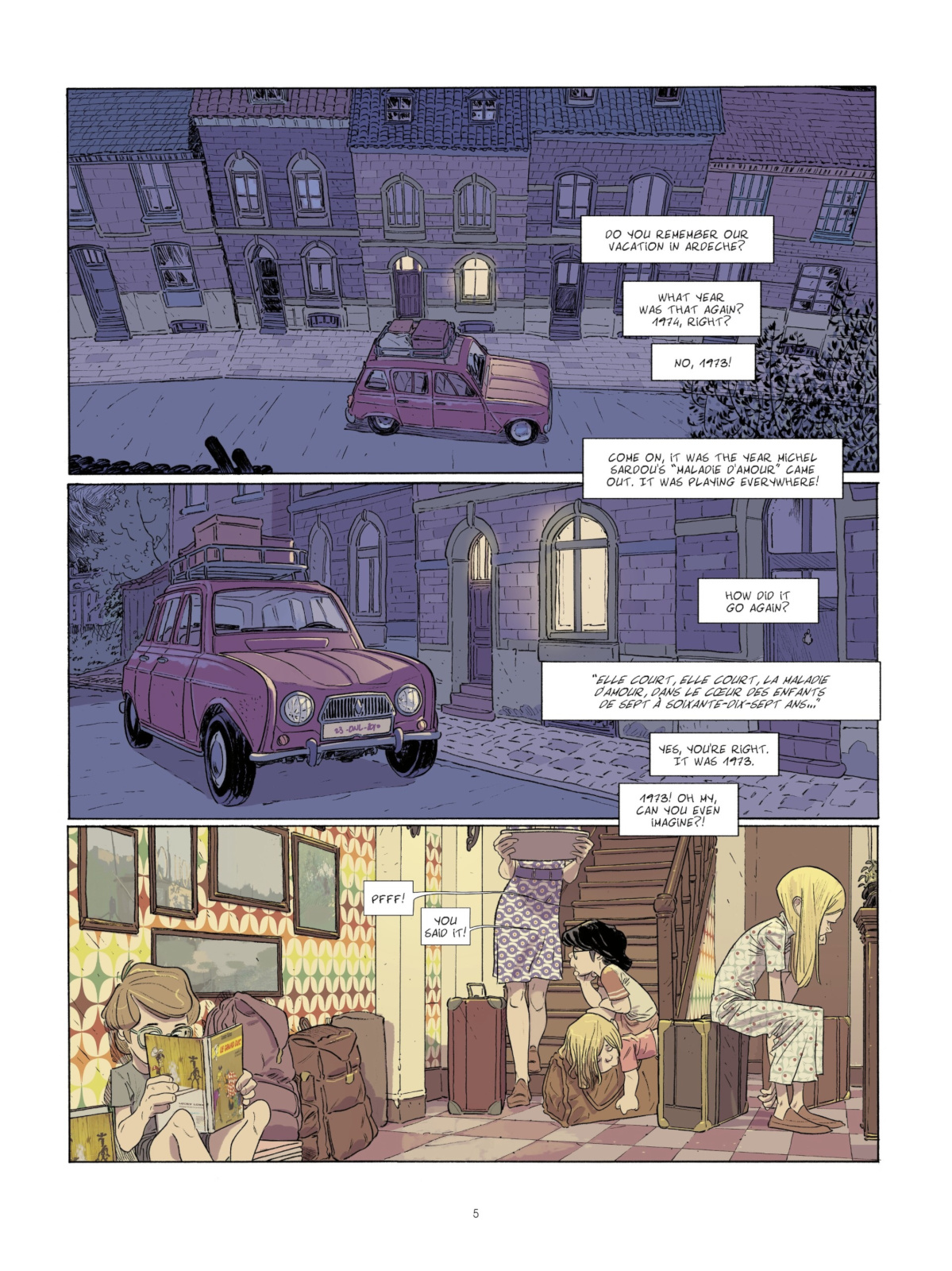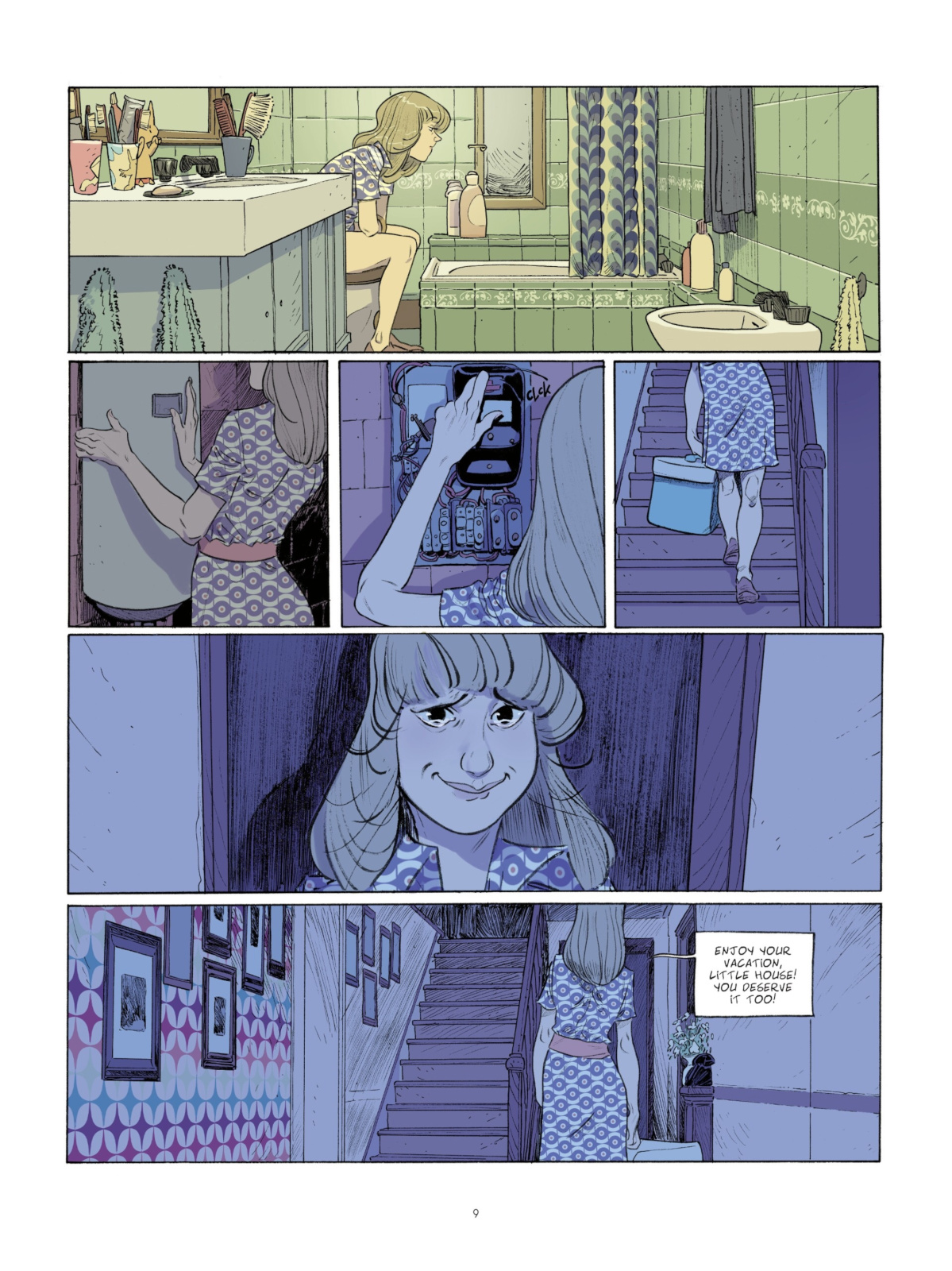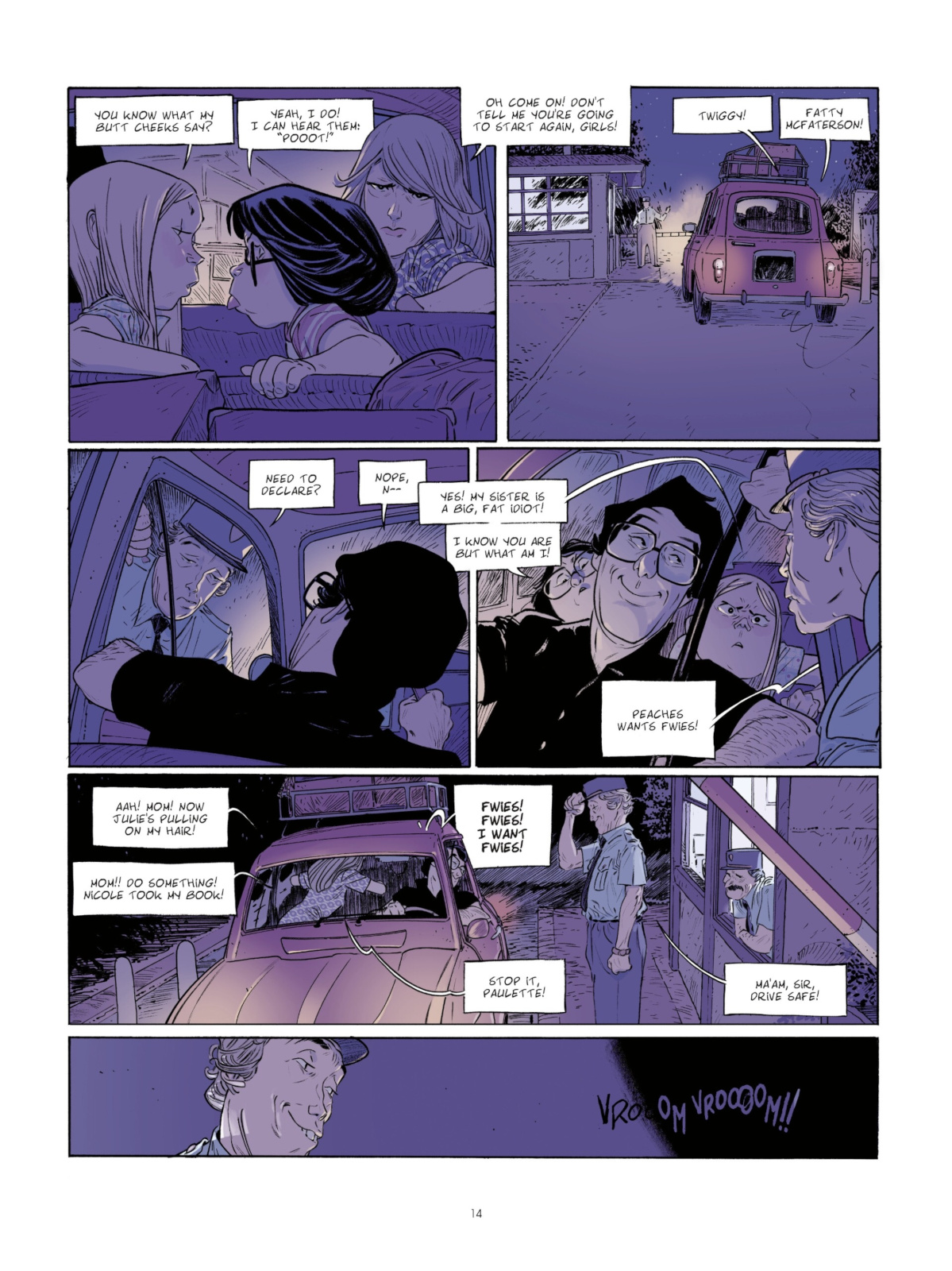 The frame of the story is a family's annual summer vacation. And with that, we have an excellent story of family, commitment and interaction. Then added to that is a looming sick family member. And just to make it completely dynamic and engaging relationship strife is the undertone, along with job disappointment. Quite the mix.
Zidrou has again spun an engrossing and emotional tale from the threads of everyday life. Each character is alive with personality. Page after page of a simple family trip made special by the characters, their needs and emotions.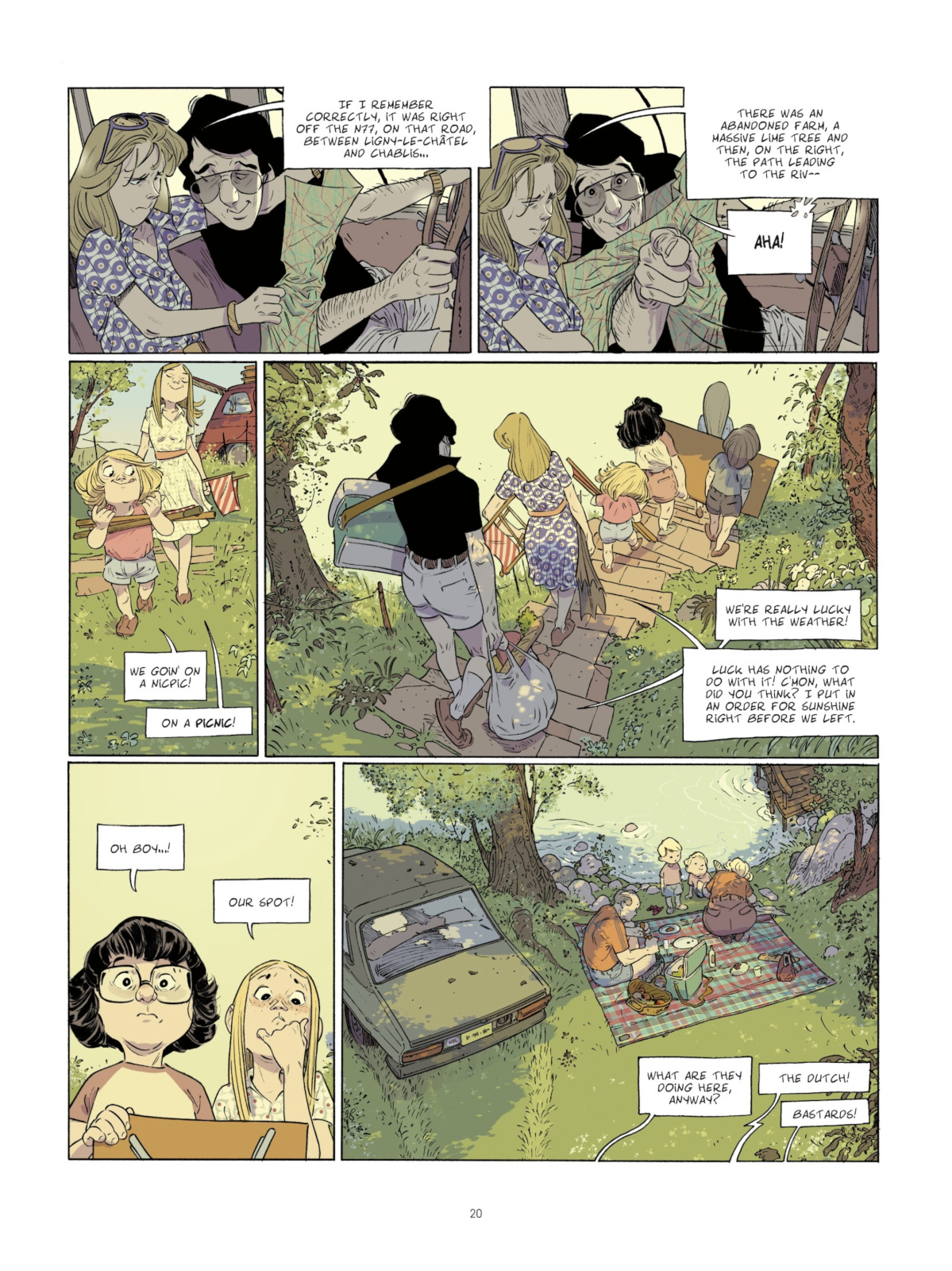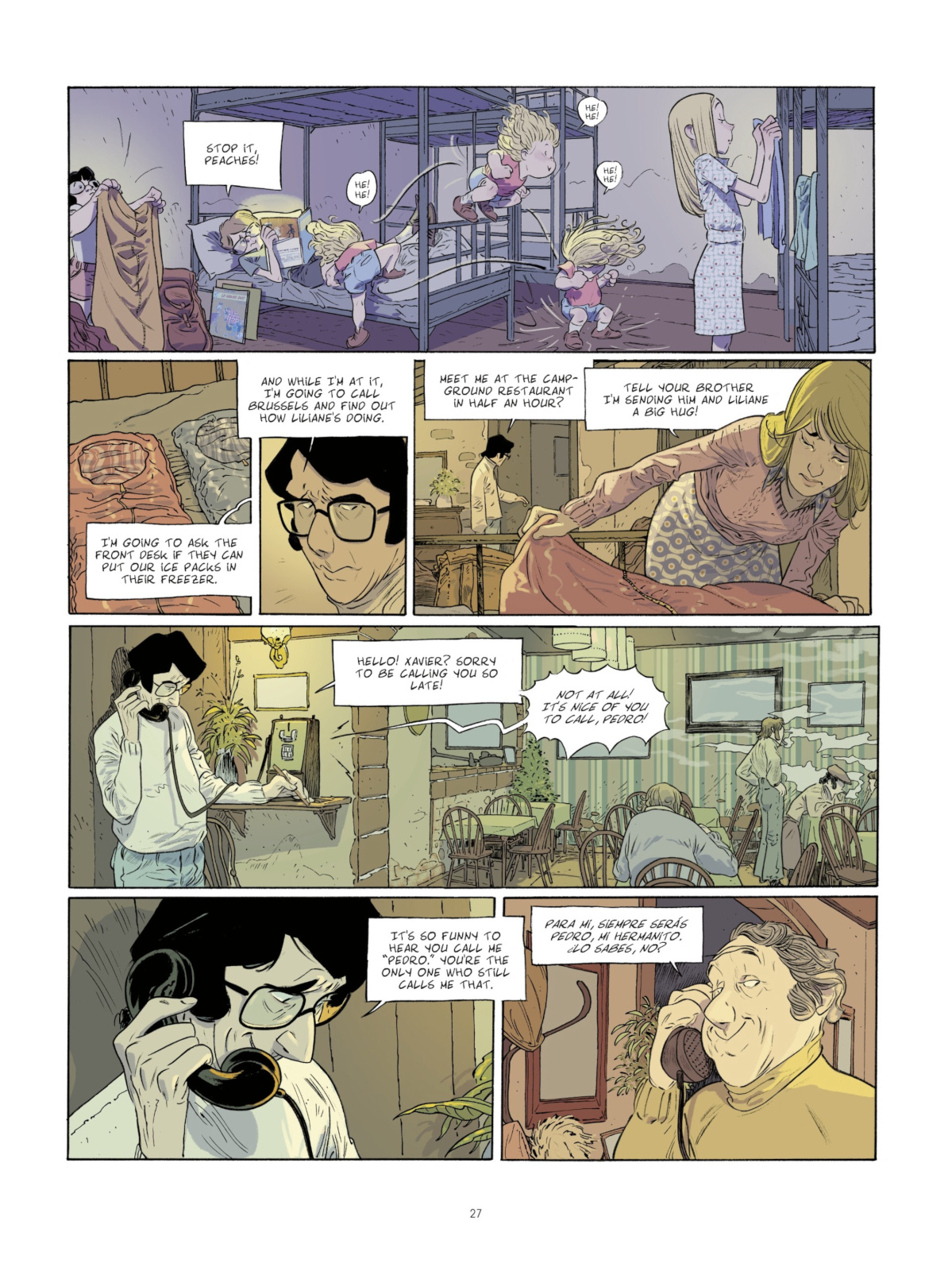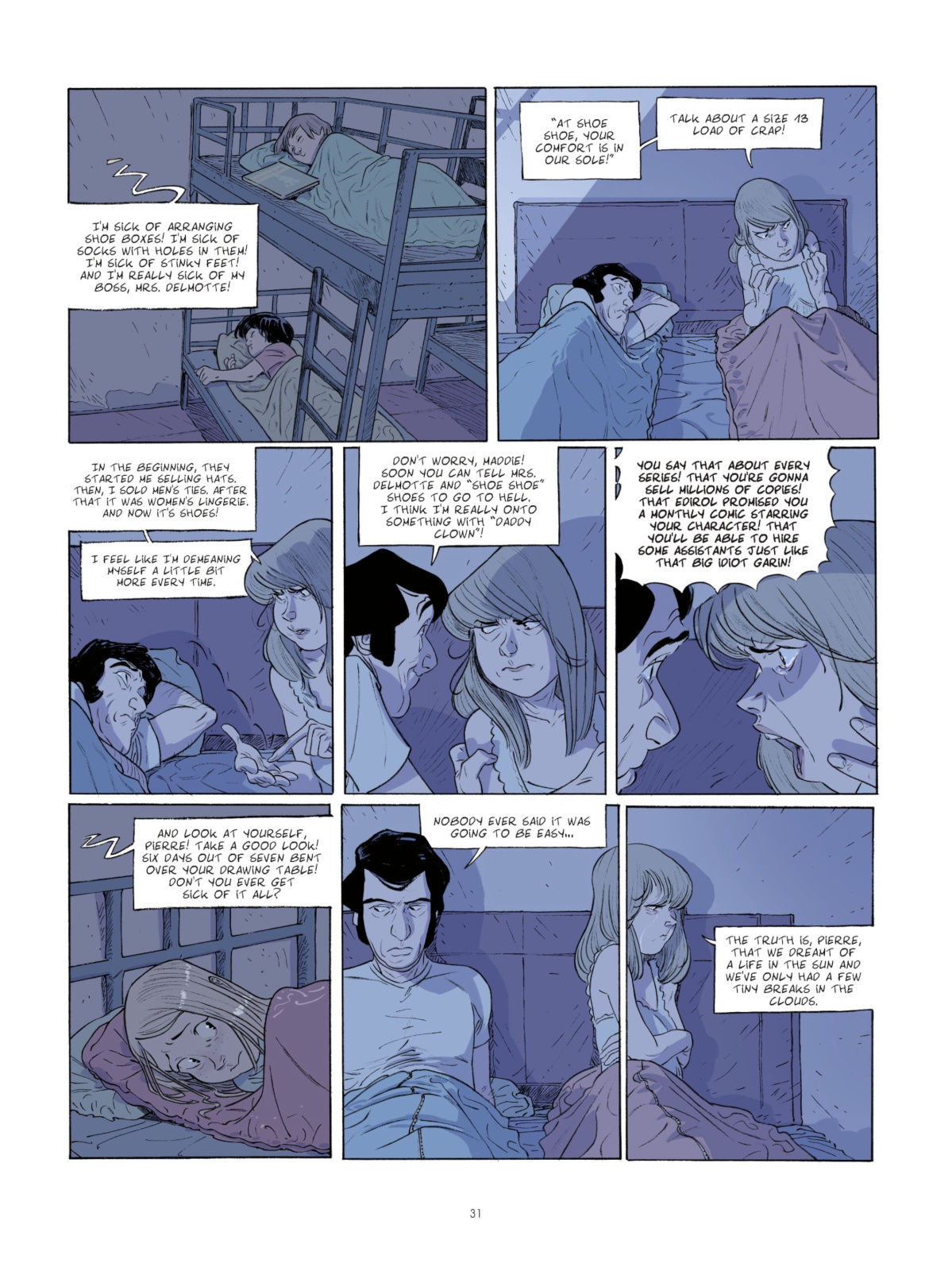 Lafebre is quickly becoming one of my favourite artists working today. Lush environments with superbly expressive characters. Maddie closing the house down says it all, without dialogue. Then the panel of her fighting with Pierre where she's split, half in that panel and then along in the last panel. Brilliant conveyance of mood.
As with most bande dessinée, there are a lot of panels per page, but they never feel cramped or out of place. Lots of expression through the artwork, working with and complementing the dialogue.
The colours are clearly digital, but Lafebre and Peña make it naturalistic and pertaining to the environment, with just enough subtle changes to enhance emotion.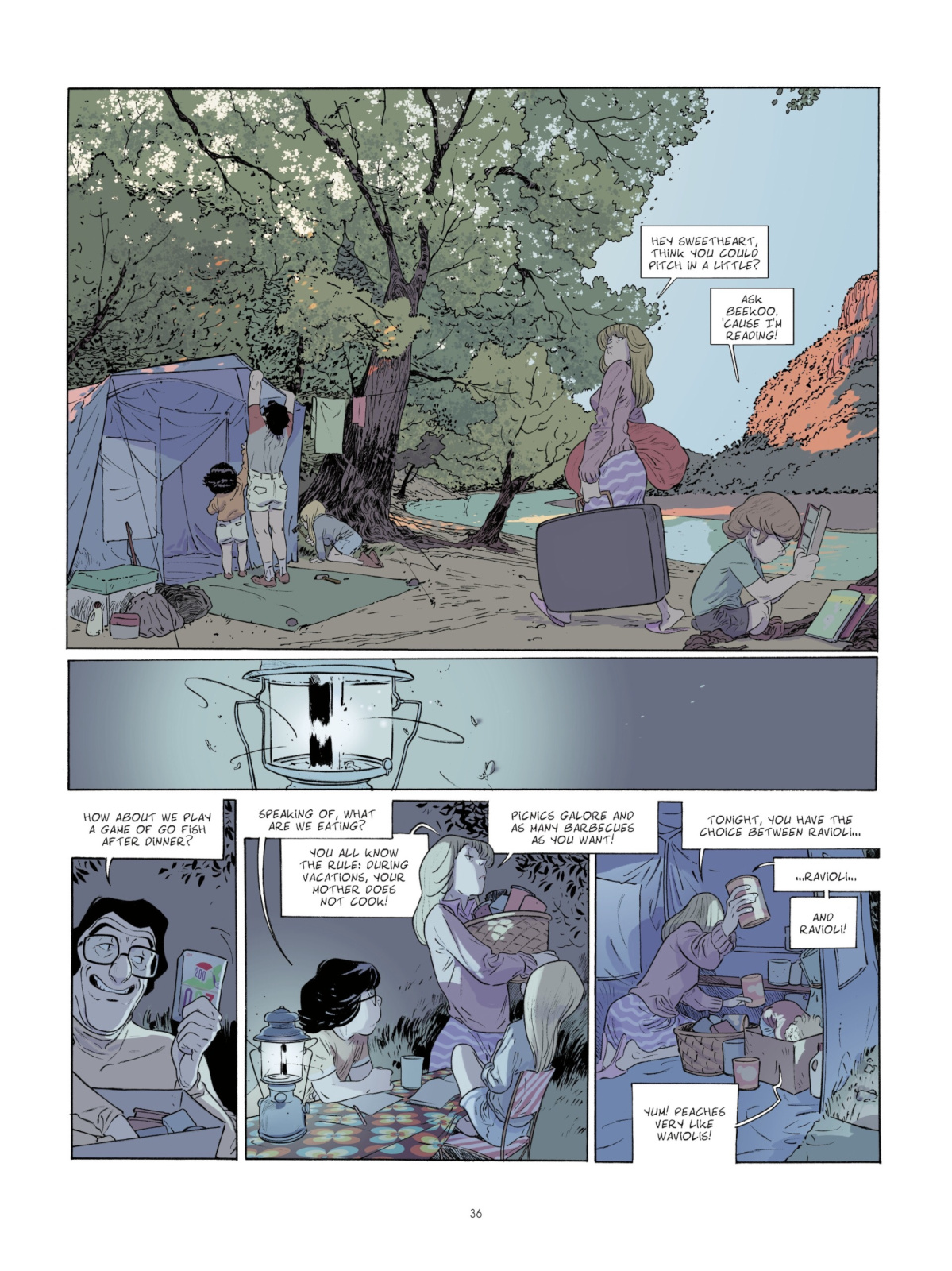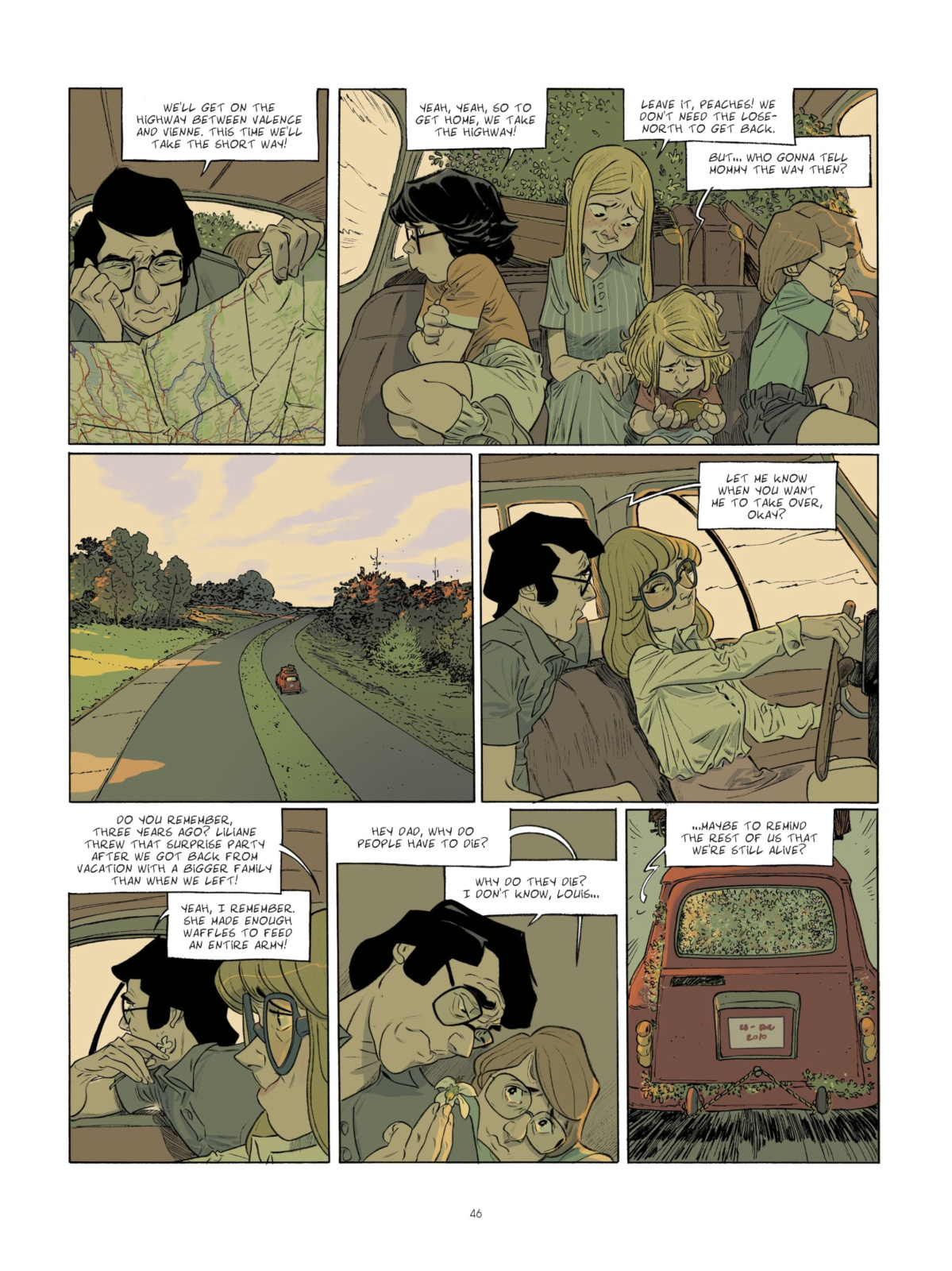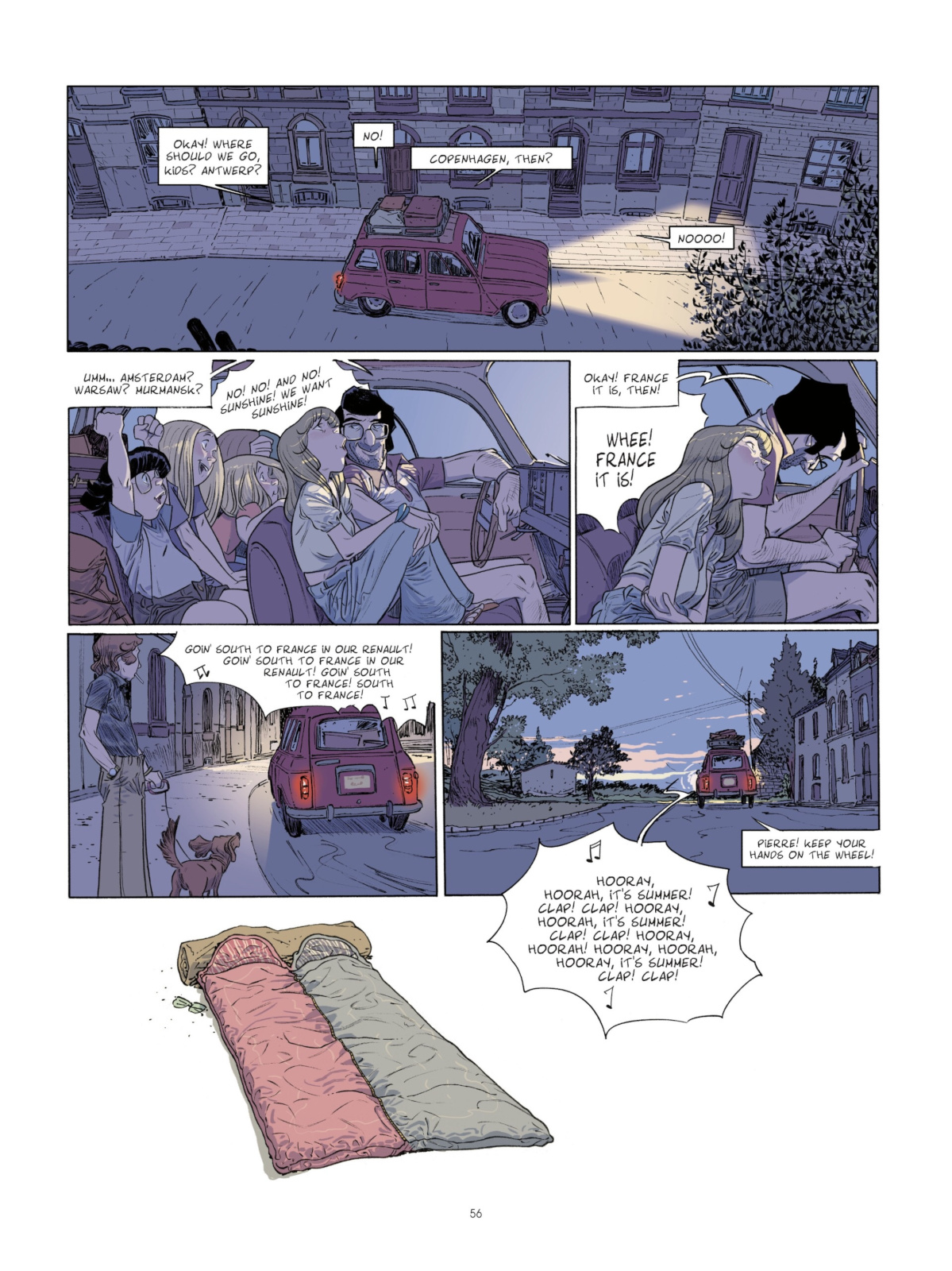 Please check out the preview below from Izneo, who provided my digital copy for review.
Originally appeared at Comic Book Daily.