Batman: Haunted Gotham
A different take on the Batman mythos with Gotham controlled by demons and Bruce Wayne forced to fight the forces of Hell.
Conan Volume 0: Born On The Battlefield
A fantastic collection of stories about Conan's childhood by Busiek and Ruth.
Catwoman: Wild Ride
A full helping of Cameron Stewart art; very clean and works so well with Brubaker's writing.  Catwoman and Slam Bradley keep it interesting.
Long John Silver Volume 1: Lady Vivian Hastings
Stunningly good: top notch story and art fully envelope us.
Ultimate Thor
Nice reworking of the Thor origin in the Ultimate universe.  Still not enjoying Pacheco's new style.
Full review.
iZombie: Dead To The World
Out of left field, a story about a zombie girl working in a graveyard and the wacky adventures she encounters.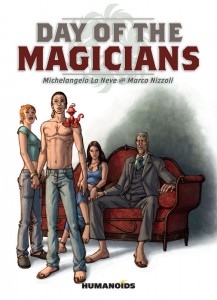 Another great new experience from Humanoids.  Compelling tale of magic in today's world with an interesting perspective on love and dedication.