Turf from Jonathan Ross and Tommy Lee Edwards looked interesting; 1929 New York with a vampire problem and aliens.  After reading it I think they should have done 1929 New York with vampires and a second book with 1929 New York and aliens because historical horror science fiction is a genre we don't need.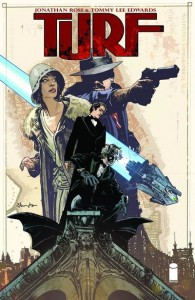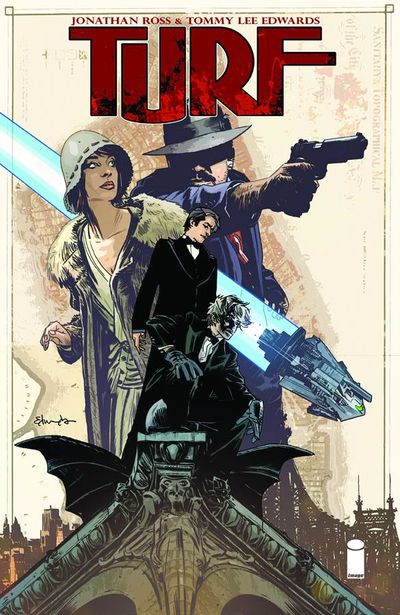 The critically acclaimed hardboiled noir crime thriller with guns, fangs and aliens is collected in its full glory! New York, 1925: the height of prohibition. Gangs fall like bloody dominos as the mysterious Dragonmir family fights to rule the city and begin to wake the Old One – a gigantic sleeping vampire buried amongst the roots of their mansion. But an unlikely alliance formed between tough guy Eddie Falco and a stranded space-alien known as Squeed leads to an uneasy stalemate. Meanwhile, a strong-willed young reporter, dirty cops and ousted Harlem racketeers all try to survive in the middle of the maelstrom, and it's anyone's guess who's going to win the battle for this particular slice of turf. Collects TURF #1-5, plus a pin-up and cover gallery featuring comic legends JIM STERANKO, WILLIAM STOUT, MICHAEL KALUTA, DAVE GIBBONS, DUNCAN FEGREDO and more! 'Turf is unlike anything you've ever seen. A magnificent five-course meal served on a single…
story: JONATHAN ROSS
art & cover: TOMMY LEE EDWARDS
Price: $39.99
Diamond ID: MAY110479
ISBN: 9781607064008 53999
On Sale: July 20, 2011
Genres: Superhero
Publisher: Image
Edwards has one of those love 'em or hate 'em art styles, and I love it!  Pretty much any of his projects I pick up and I thoroughly enjoyed the art in Turf.  It's his classic style and comes through beautifully.  Unfortunately, I'm not a fan of the story or the price of this collection.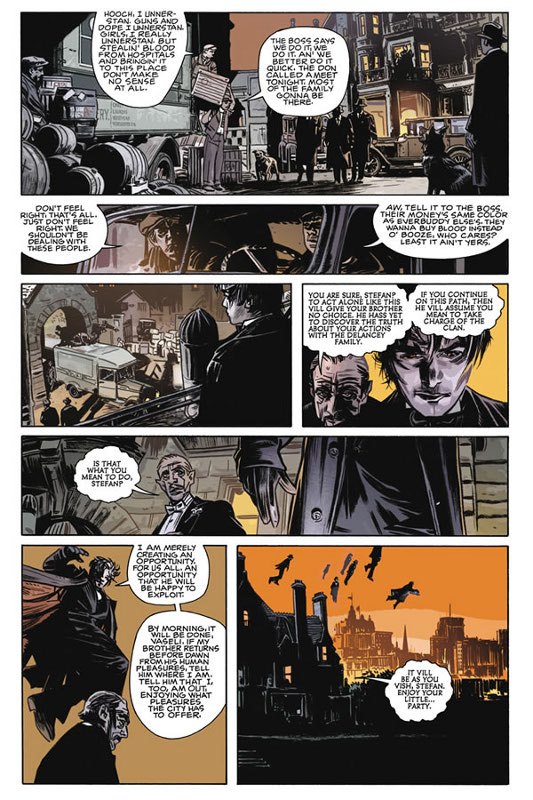 I thoroughly enjoy historical fiction and what's not to love about flapper New York 1929? It's an interesting story about a vampire family moving to the new world and taking on the mob. Conflict between old and new, changing of the guard and a nice mix of horror and history.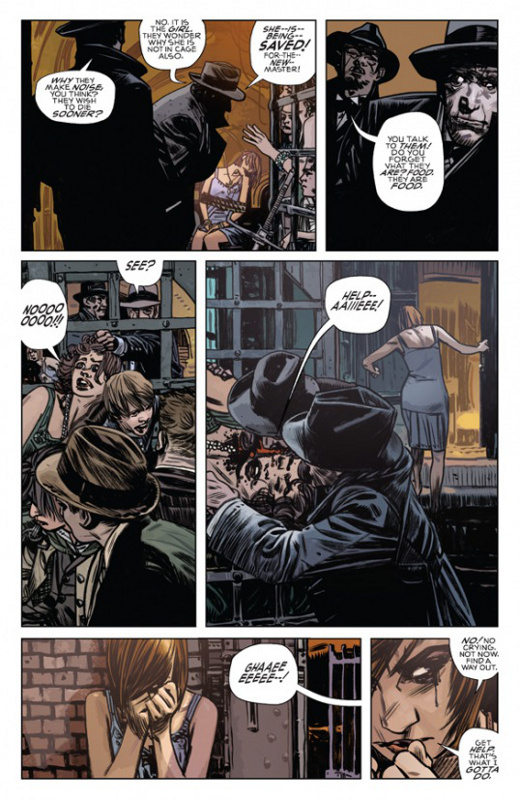 Characters are developed quickly into good or evil, the easier for the reader to take sides. Amongst those groups characters move and grow but we see that early on. For some reason into this story comes a spaceship and some aliens. This third faction seems to be there as a power able to defeat the ridiculously strong vampire family but it doesn't give us much more than that. It's too much.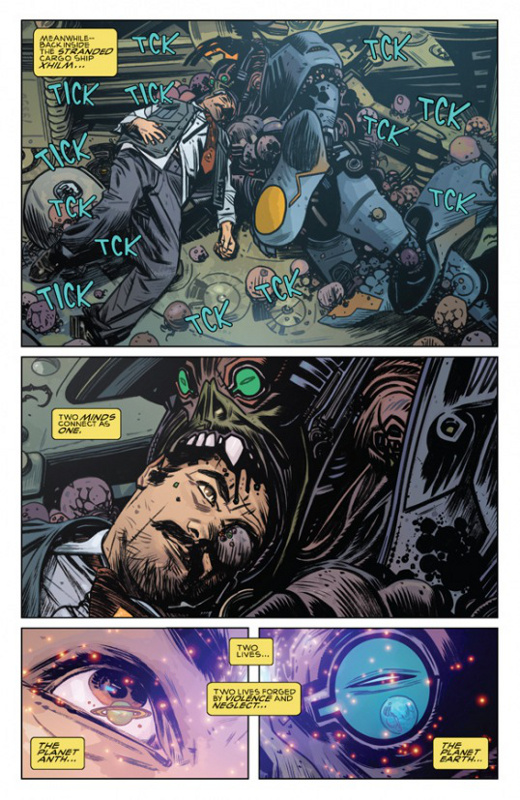 The $39.99 asking price for this collection is also too much.  We have a five-issue mini-series collected in hardcover with an extensive cover gallery and a few pages of artist development.  The individual issues were $2.99 so we're paying a $25 premium for a slightly oversized (7.5×11.25″) hardcover and a cover gallery.  Ouch.
---
Originally published at Comic Book Daily.