With Apple's release of iOS 4 for their cornucopia of portable devices I was anxious to get this update for my [intlink id="309″ type="post"]iPhone 3G[/intlink].  Before I could install the new OS I had to install a new version of iTunes, 91.1.1.12, which I did successfully through the prompts in iTunes.  Everything was very smooth.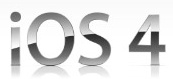 On reboot I again connected my iPhone and was prompted to install the new OS.  It first started a backup of my phone and I waited for it to advance.  And waited some more: I gave it an hour and nothing was happening.  I checked my resources and iTunes.exe was taking 90-95% CPU utilization but there was no disk activity.
This was happening on Windows 7 Professional x64 and I had read about issues with iTunes and 64 Windows 7 so I hit the internet and chased down searches.  I found this thread that suggested ending the MDCrashReporter.exe process: tried it but the backup was still just sitting there.  Since I was at a standstill I also stopped the applemobiledevicehelper.exe process: suddenly everything started progressing and my OS update completed without issue.  I would have liked to try it again and only stop applemobiledevicehelper.exe but that wasn't possible, plus I was happy to be done and didn't want to mess with success.