An intimate look at Conan and his relationship with Bêlit, queen of the black coast.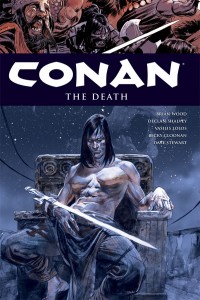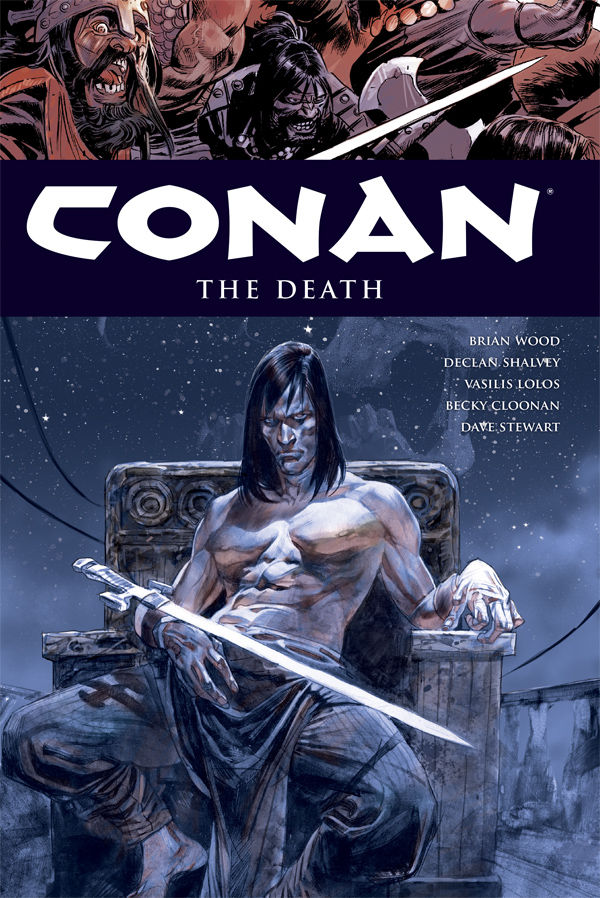 Conan and Bêlit are the undisputed masters of the Western Ocean, their names whispered in fearful awe all along the Black Coast. But while fellow seafarers know better than to challenge their reign, other threats arrive from unexpected places. Conan returns to Cimmeria to track down an impostor destroying villages in his name, only to discover a tragic connection to his own past! Collects Conan the Barbarian #7–#12.
Writer: Brian Wood
Artist: Becky Cloonan, Vasilis Lolos, Declan Shalvey
Colorist: Dave Stewart
Cover Artist: Massimo Carnevale
Dark Horse: July 17, 2013
Full colour, 152 Pages; HC, 7″ x 10″
Price: $24.99 USD
Age range: 14
ISBN-13: 978-1-61655-122-3
Order online: Amazon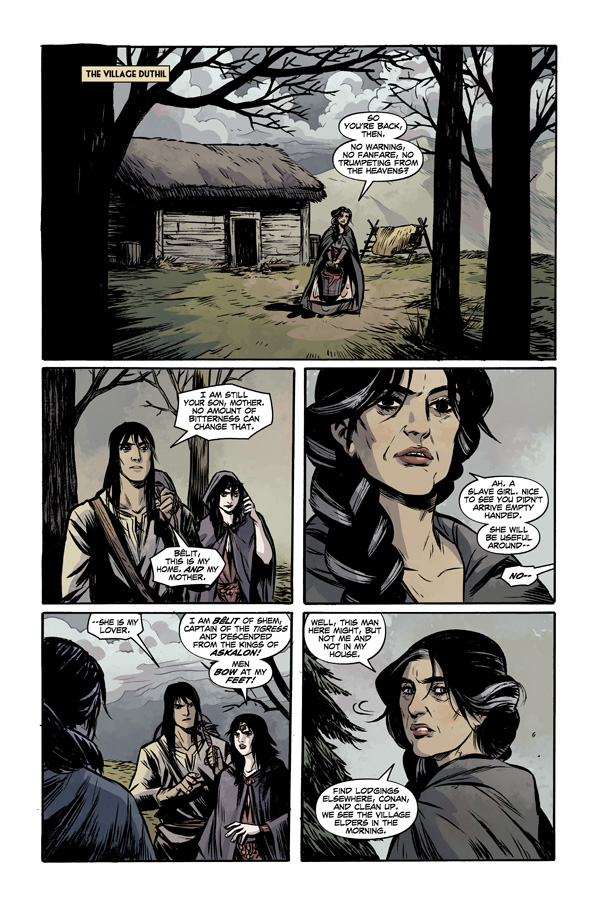 Conan and Bêlit continue to explore their relationship in that time-tested manner, going home to meet the parents. Returning to Cimmeria Conan finds his mother and a past relationship threatening his people. Once back to the seas an abandoned prisoner is encountered and the fate of the crew lies in Conan's hands that require more than combat.
Brian Wood continues to build a three-dimensional character out of Conan, this time through his relationships with others. We see how this young Conan is with his mother, his homeland, the crew of the ship, past friends and most importantly Bêlit. Don't worry, there's lots of fighting and blood to satisfy this barbarian's fans. A good amount of introspection gives the reader a soulful look into our lead character and what makes him tick. Actions have consequences, and Wood gives them to us well developed.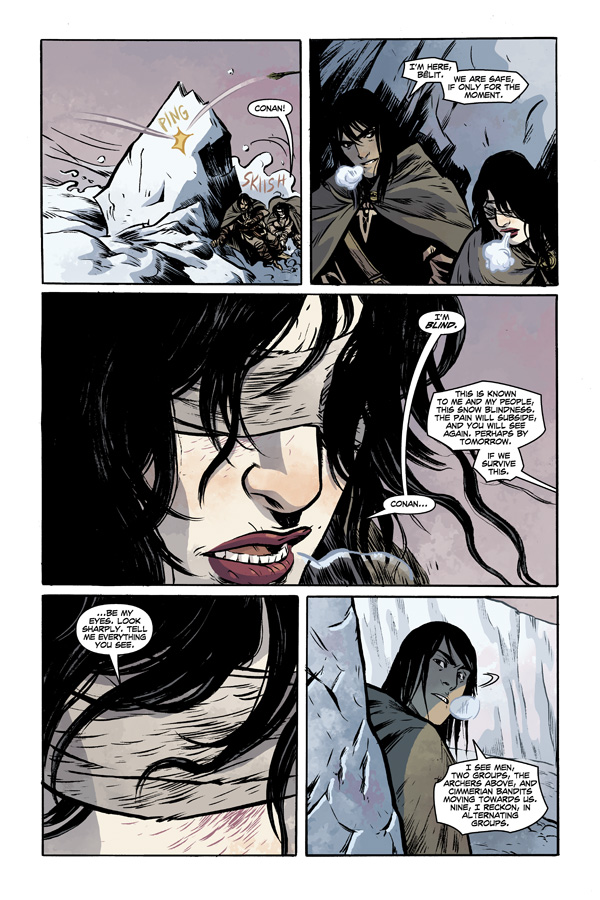 Art is handled by three different people, each doing their own pencilling and inking with Dave Stewart doing all colours. It's mostly a good fit with a common look amongst the three, but I am not a fan of Vasilis Lolos and found his style too far from the others. There's a standard look of unkept stringy hair and clean lines. Becky Cloonan leads with the first chapter, Lolos the next two and Declan Shalvey the last three. Cloonan is my favourite, mostly for her style and unique look, especially with Bêlit. It's captured wonderfully in the middle panel above: sensual, even luscious. Dave Stewart's colours tie it all together, giving a wonderful definition to each environment and mood.
Fit and finish are excellent, although the binding is a little too tight for the book to lie open. No extras, just a packaging of the six individual comics with little to no price premium i.e. the hardcover tax. This book can stand on its own, without the need to know more of our characters or what's happened in previous volumes.
---
Originally published at Comic Book Daily.