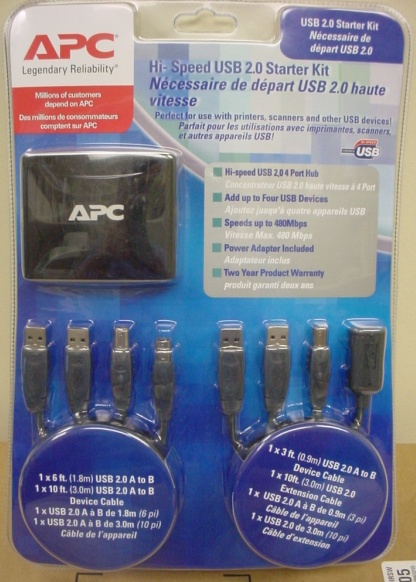 I picked this up at my local Costco for $28 Canadian ( APC part USB-KIT ).  I needed a USB 2.0 hub and a USB extension cable.  This kit includes a four port USB 2.0 hub, three, six and ten foot A-B cables, and a ten foot extension cable.  Great value, expecially considering the lifetime warranty after registration.
The hub is smoked black and silver, and has a power LED.  It's small and gets the job done.  The cables are a thick grey and feel solid, with double shielded braid and foil.  There's not a lot to say: it's a good kit and it works.
Oddly this can't be found on the APC website, yet I was able to register without issue.