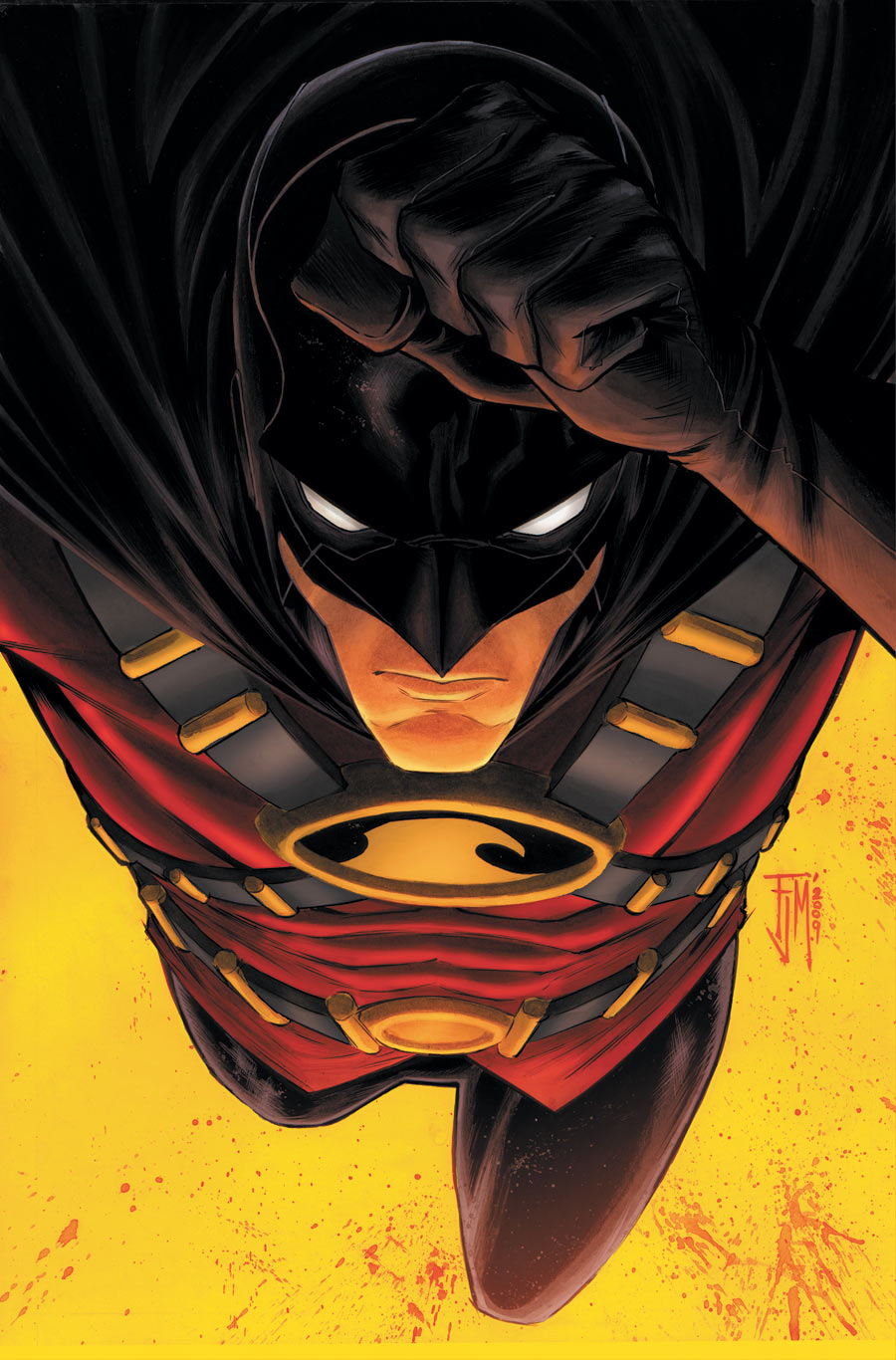 DC just posted their June 2009 solicitations: the above image is my pick for best cover.  While I admire and enjoy an amazing piece of art as much as the next fan I detest having a cover done by someone other than the artist doing the book.  I know that it pops at you when scanning the rack or shelf of new books but it's a big letdown when you read the book and the quality or style of art on the cover is not to be found elsewhere.  I really appreciate the creators listed on the cover so I can easily spot a book I'm not going to buy based on the cover.
The reason for my rant today is more focused: the variant cover.  A new book can have (and most likely will if it's a big book) a cover done by someone other than the interior art and it will also ship with a variant cover by a different artist, again with no connection to the interior art.
For June 2009 DC solicited 75 books (no trades in my list): 39 have covers by artists not doing the interior and there are 13 variant covers offered.  Why do thirteen books need two covers?  For about two weeks after a variant cover is released there is a price premium for that book but then it's dead (like all comics since 1980 but that's another story).
We're supposedly in an economic crunch but DC pays for 75 books to be done this month and then pays 39 other artists a premium to produce covers plus thirteen additional variant covers.  I say a premium because they're generally big names that make their career out of cover art.  Why can't we get these cover artists producing interior art?  I can't remember the last Dave Johnson or Ladronn book.