A friend recently had some PC issues so I volunteered to reload their PC.  They had Windows XP Home and used the PC for web surfing and email so I wiped the drive and installed XP Home with Service Pack 3, OpenOffice, Defraggler, Microsoft Security Essentials, Paint.NET, 7-Zip.  Basically an all around nice collection of free software that gets the job done.
They didn't have a lot of peripherals: an HP inkjet and a webcam.  My problems began with trying to find drivers for the NexxTech 2516525 webcam; Windows Update didn't have a driver for it.  First stop was to the NexxTech website that proved extremely thin on content: they don't actually show any of their products.  There was a support page with some drivers but not for the 2516525.  There was a contact email but after ten days I didn't get a response: dead end.  This model was sold by The Source as a two pack: it's a nice little camera that can take basic stills and will work with an LCD or CRT monitor.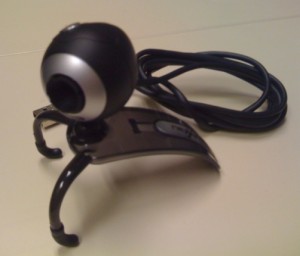 With no luck at the manufacturer's site, always a bad sign, I moved on to searching the internet.  I came across two common themes with this webcam: people looking for drivers and porn websites listing the webcam's model.  After a few discussions and some serious searching my friend found the installation CD.  Ran the setup.exe file and everything was working as it should.
Since there are lots of people out there looking for these drivers I've posted them here; they're supposed to work with Windows 2000, XP and Vista.  Just in case you have an issue with my link:
http://cid-0f6d6f8997818cdb.skydrive.live.com/self.aspx/Nexxtech%5E_2516525/Nexxtech%5E_2516525.zip