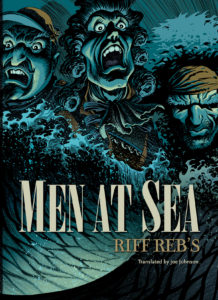 Men at Sea is an opus of eight spectacularly drawn dark, poetic stories adapted by Riff Reb's.
This collection offers:
"A Smile of Fortune," from Joseph Conrad
"The Sea Horses" and "The Shamraken Homeward Bound," from William Hope Hodgson
"The Galley Slaves" and "The Far South," from Pierre Mac Orlan
"A Descent into the Maelstrom," from Edgar Allan Poe
"The Three Customs Officers," from Marcel Schwob
"The Shipwreck," from Robert Louis Stevenson
These eight tales, themselves interspersed by seven double-page spreads dedicated to extracts from illustrated classics, deliver a rich, poetic, and masterfully crafted work of life and death on the sea.
Dead Reckoning, April 2019
ISBN 978-1-68247-387-0
Softcover, 120 pages, 7.5″ x 10.8″
$24.95 USD
Order online: Amazon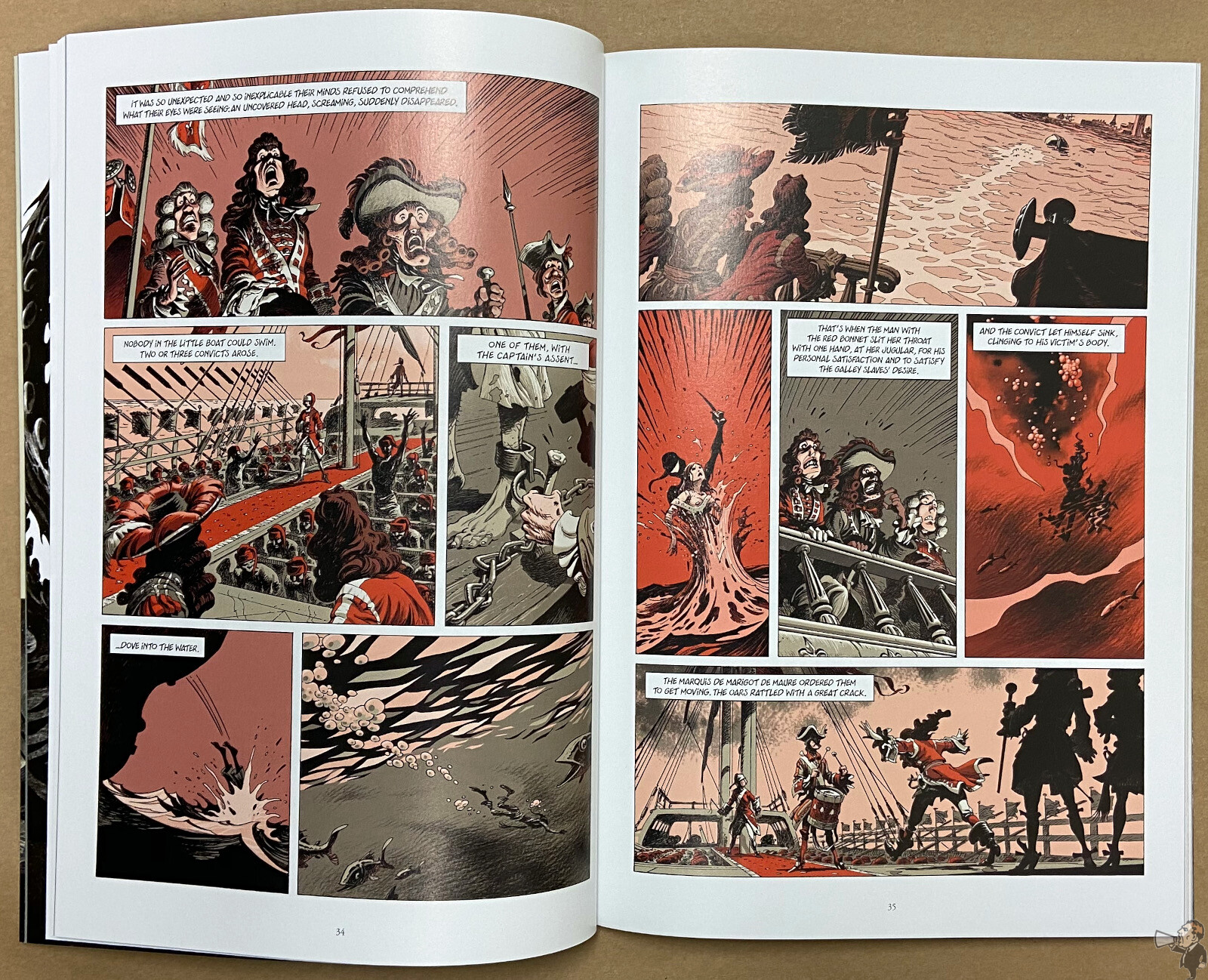 Eight adaptations of short stories and poems, and seven illustrated excerpts by cartoonist Riff Reb's (yes, it appears his name has an apostrophe), dedicated to tales from the sea. Each of these vignettes uses a different single colour with great effect.
Originally published in French, Johnson translates the work without issue.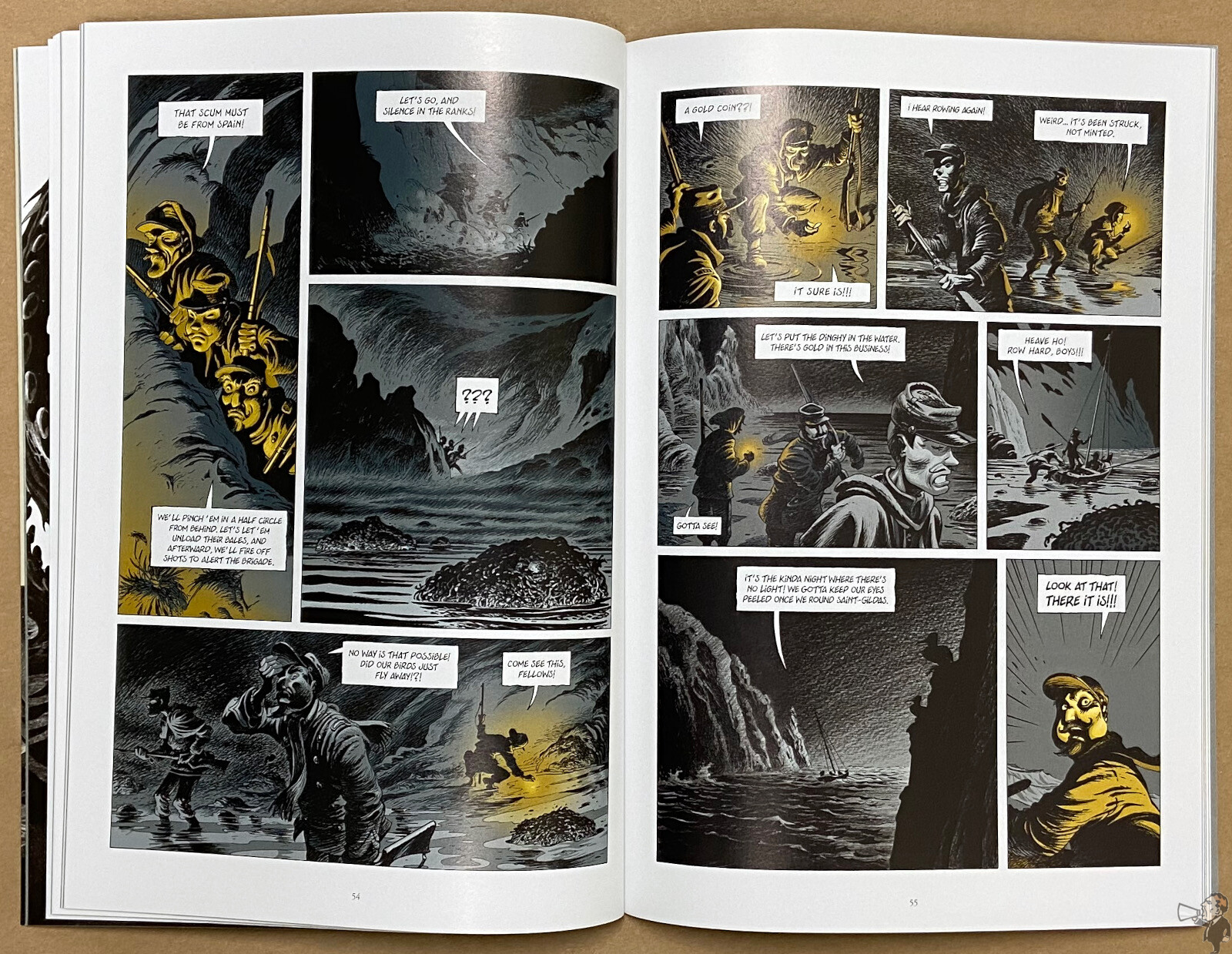 The sign of a skilled creator is to adapt a work to another medium and have it feel complete, a task that Reb's does over and over. A wide variety of material, time periods, characters, and environments, even though there is the central theme of "men at sea".
Reb's art style is full of expression. Animated faces and body language convey the story to great detail. Every panel is detailed and full of life. These stories would shine as black and white, but the colour sets a mood and casts each in a unique environment. The single illustrations for the excerpts are black and white and show off Reb's skill as a cartoonist.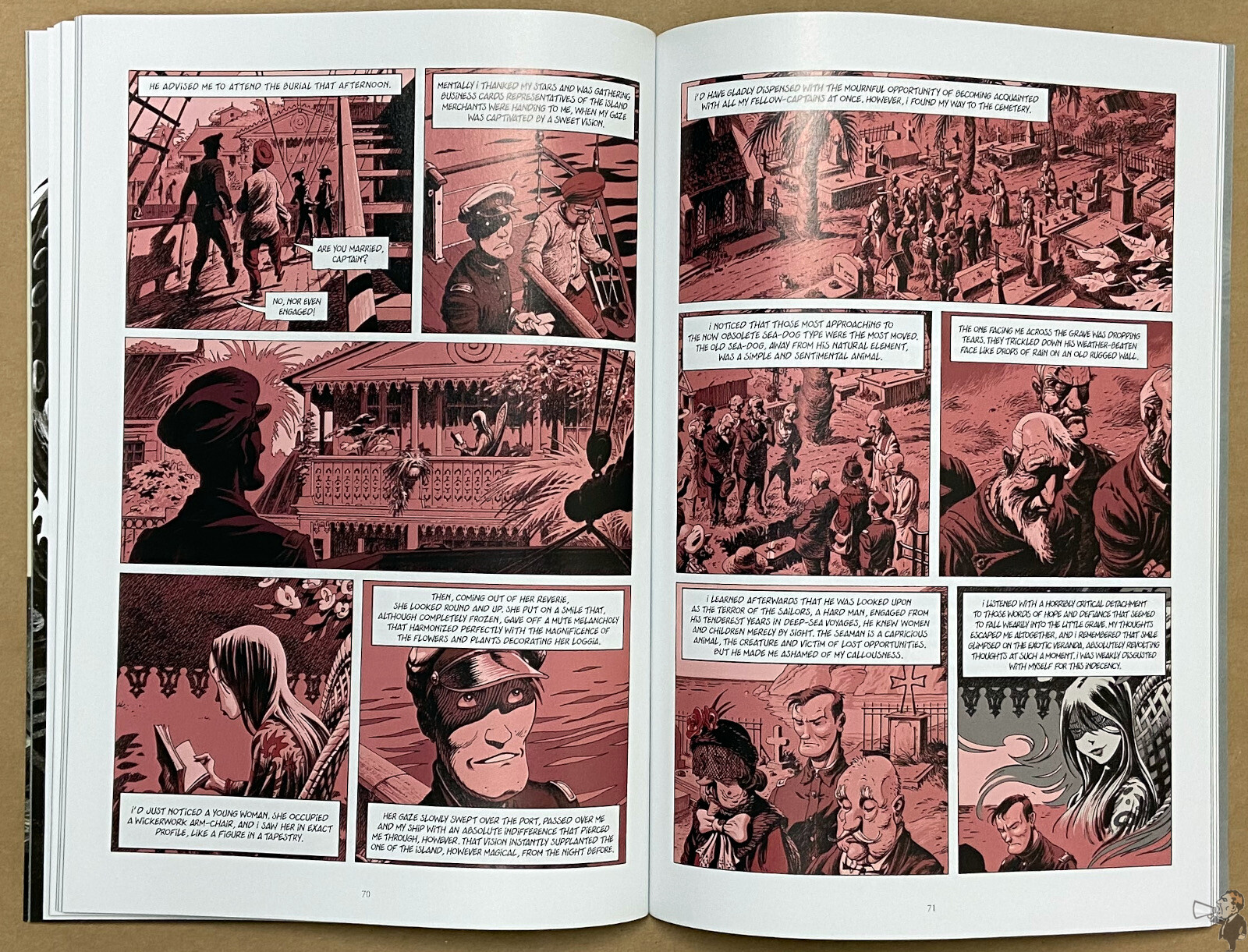 The design is quite pleasing, with an excellent use of the art and colours for everything surrounding the story. Along with a table of contents, we also get a short interview with Reb's. This is the third book by Reb's about the sea, and the interview does some comparisons that we miss out on having only this volume.
Production is good. A glued binding of a thinner glossy paper in softcover with French flaps.
---