Mark Schultz: Portfolio, The Complete Various Drawings
During an impressive period—2005 through  2012—Mark Schultz turned his attention to producing a body of personal works and private commissions. The results, collected in the five Various Drawings volumes, focused on subjects about which Schultz feels most passionate. Among them are characters and tableaux pulled from mythology, science-fantasy and pulp adventure, featuring steely warriors and  femme fatales—his popular pulpette women included. Schultz's Xenozoic world is profusely explored through a series of dynamic compositions with his protagonists, Jack and Hannah, placed in a variety of impossibly dangerous situations. In addition to his self-generated pieces, there are many examples of Schultz's commercial works done for comics, film and books, as well as renderings of newly discovered dinosaurs and more.   

Portfolio: The Complete Various Drawings compiles the 275 drawings found in the original five volumes as well as the cover illustrations and special bookplates. Reformatted into this oversized version, the scan for each image has been reviewed and meticulously adjusted.  All images originally reproduced in black-and-white are now presented in full color.

Flesk Publications, August 2015
11.5″ x 12″, 272 pages
Order online: Amazon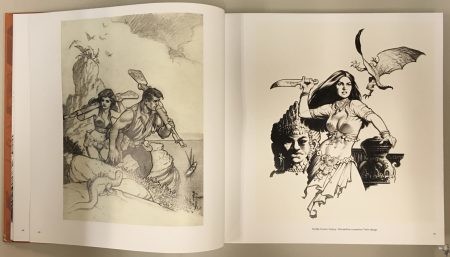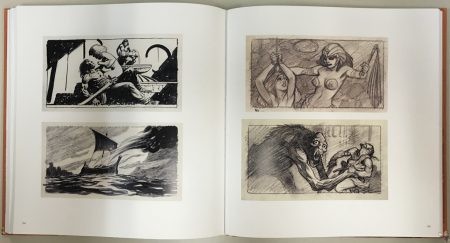 An oversized collection of the five previously published sketchbooks with new notes by Schultz. This is a slam dunk purchase for Schultz fans, illustration fans, comic fans, etc. Schultz walks us through the creation of these in the introduction and the reason they are so fabulous. The notes are candid and enlightening.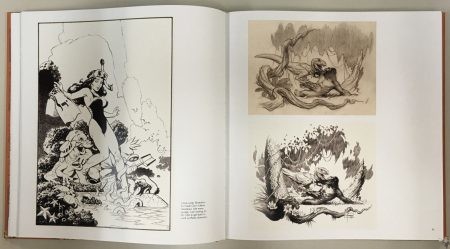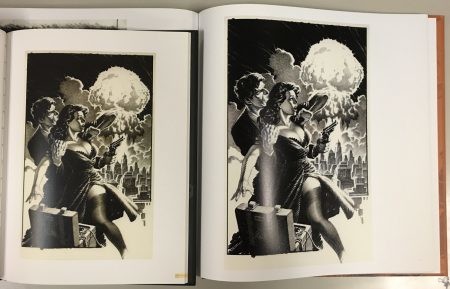 I have the five Various Drawings volumes, the first four in softcover and the last in hardcover. Softcovers were $20 a piece so on that alone this collection is an extremely good value. A comparison above from Volume 5 and Portfolio.
Almost every image is larger; I say almost because the individual volumes all have one foldout illustration. While they appear here they're not all printed as large as those foldouts. There, I found one problem with this book. One.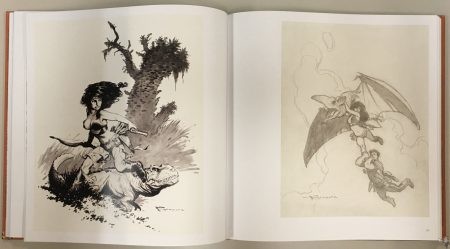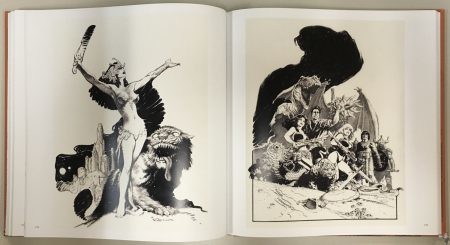 Gorgeous. Every page a winner. We're treated to many comparisons of rough versus completed image. Schultz seems to stick with fantasy, dinosaurs, and Xenozoic Age material, but that's why we're here, isn't it?
Production is excellent: sewn binding, heavy glossy paper stock. End papers and chapter dividers are great uses of interior art.
There is a slipcased signed edition for $100 on Flesk's site, while the regular edition is available everywhere people have good taste.
Originally published at Comic Book Daily.