DC is launching a twelve-issue weekly series in July called Wednesday Comics.  It's being published broadsheet size 28×20″ and will be shipped folded twice to 7×10″.  The series is the brainchild of DC's art director Mark Chiarello who besides lining up amazing cover artists has given us Solo, Batman: Black & White and New Frontier.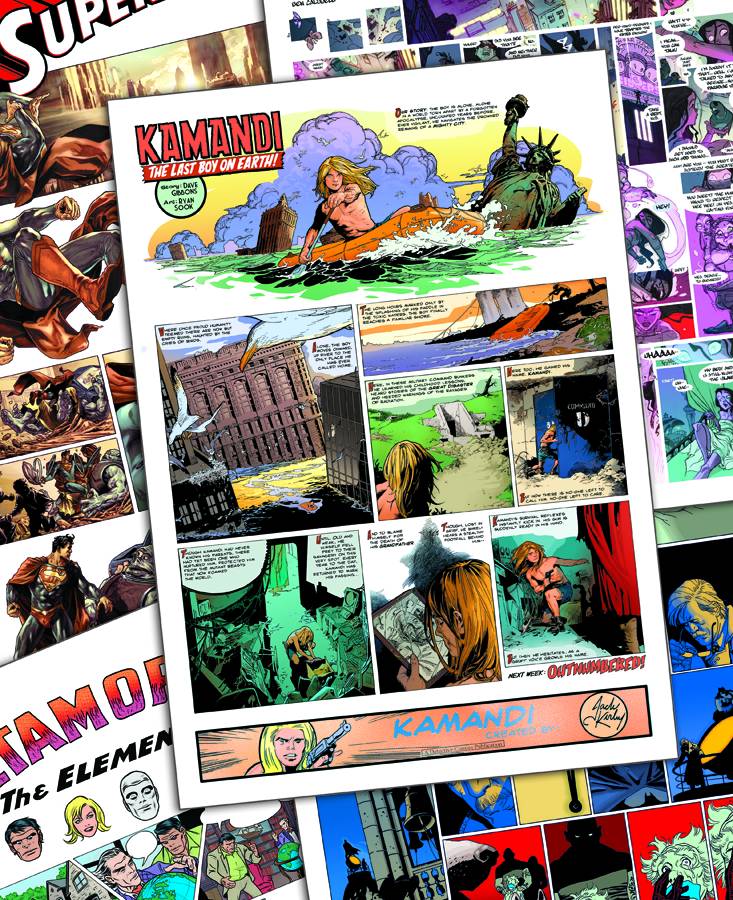 As usual Mark has lined up top talent for this and it will be something wonderful to read. I have to say the name is going to cause a lot of confusion for people since that's what people refer to the new week's comics a lot of the time.
As a collector I think this series signifies that today's comics hold no value in the aftermarket: there's no way you're going to end up with a lot of 9.0 or greater books since this isn't a book but a twice folded broadsheet.  People will have to buy it to enjoy it and not as an investment.  Dark Horse had a free newsletter in this format a while back with new stories on the inside: I tried to get them "mint"y fresh but they were always creased.
Since all new books get collected and republished I hope DC will release a 14×20″ hardcover version.  While I'm wishing for things, Dark Horse please collect those stories.
---