My all time favourite fairy tale has been adapted to comics by master P. Craig Russell. The Happy Prince by Oscar Wilde is the story of a statue and a bird that care for the city below them; it's a moving and provoking tale of love and sacrifice.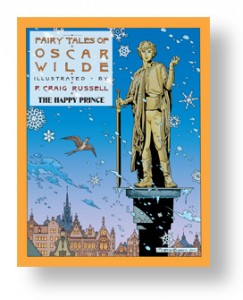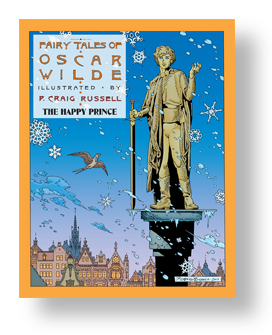 The Happy Prince is arguably the most famous and well loved of Oscar Wilde's nine fairy tales, rivaled only by The Selfish Giant. It is also a very timely tale at a time of controversy over the increasing chasm between rich and poor…The Happy Prince has lived a life of opulence but has died young and his soul inhabits a beautiful ruby encrusted statue covered all over in gold leaf. From his perch high above the city he is witness to all the poverty, misery, and hopelessness in which his people have been living. When a small barn swallow in flight to the warm south ahead of the approaching winter stops to rest upon the statue the Happy Prince prevails upon him to delay his travels in order to remove his gold leaf a piece at a time and shower it upon the poor citizens. Out of love for the Happy Prince the swallow does his bidding. As the days pass the Prince's beauty is stripped away and as winter sets in the bird's fate is sealed. In the spring the townspeople finding only a dull statue with a broken lead heart and a dead bird consign the worthless objects to the ash heap. Only an emissary of God recognizes them as the most valuable treasures of the city and brings them to the gardens of heaven.
NBM Publishing, April 2012
8 ½ x 11″, 32 pages
full color, jacket hardcover
ISBN 978-1-56163-626-6
$16.99 USD
Order online: Amazon
The publisher's blurb says it all but can't deliver the emotional impact of what Wilde conveys. Every time I read it tears well and I can't help but be swept up in the purity of the giving and sacrifice presented. But what would good be in a story without its opposite, in the self serving citizens and their distain for those without. What good is a fairy tale unless it contains a strong moral lesson? As timeless today as it was two centuries ago.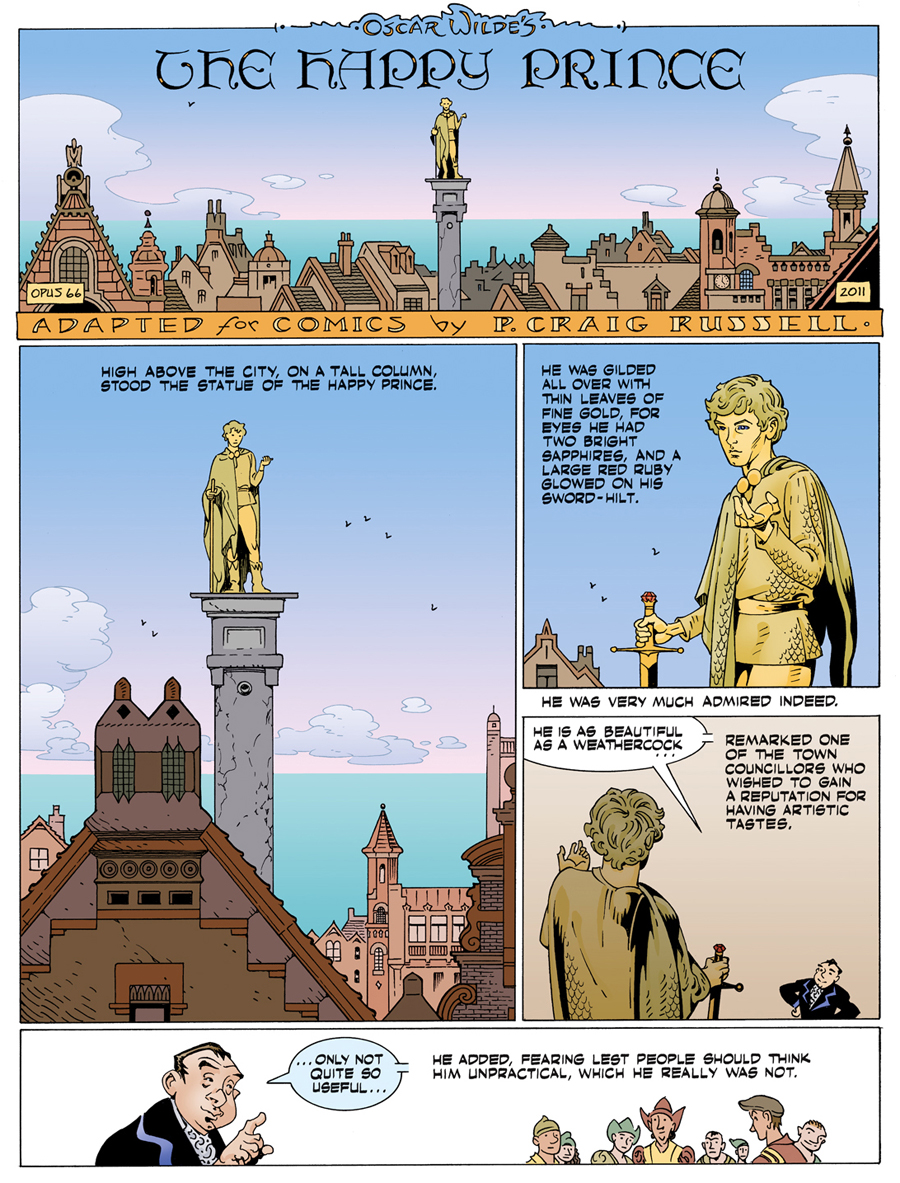 P. Craig Russell has taken an interesting approach to illustrating this tale: he includes all the text from Wilde and adds a visual element to enhance and compliment that text. Wilde's work is wondrously descriptive in The Happy Prince and so Russell had an easier time around then the earlier four volumes but it's his classic and timeless art style that elevate and enhance this story so well. It's worth noting that Russell does everything on this book: layout, design and lettering along with the art. A meticulous artist who doesn't do anything without a reason. Take a look below at the text following the bird's flight or the height of the prince in the page above.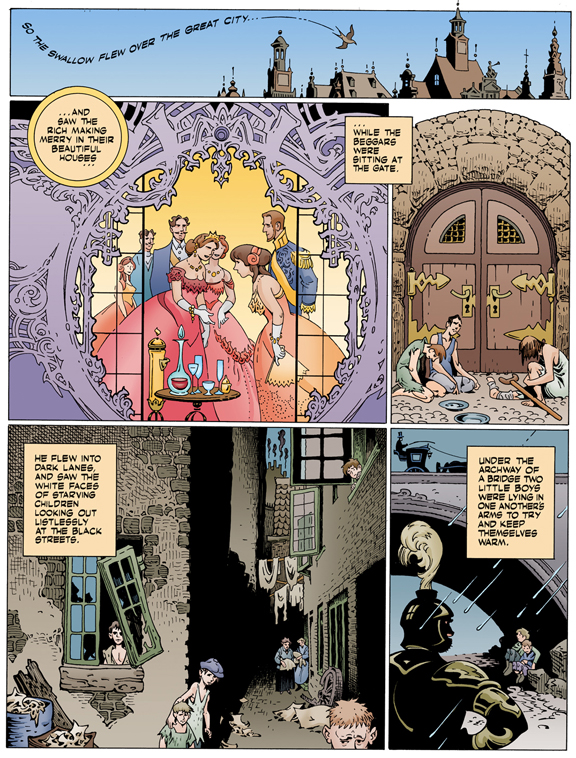 It's a bit of a tough sell at $16.99 for 32 pages, but this is a hardcover large format book of an all-time classic fairy tale. A better comparison for the material would be to illustrated children's books where that price and page count are the norm. I've been waiting to read my children The Happy Prince and now I have this wonderfully illustrated edition to share with them for years to come.
Originally published at Comic Book Daily.
---